Autumn Color Report 2011
Official autumn color reports by japan-guide.com
2011/10/21 - Fukushima Report
by schauwecker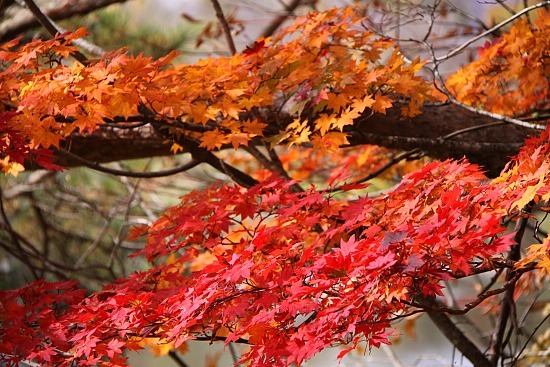 Mount Bandai ("Ö'ňŽR, Bandaisan) is a volcano in Fukushima Prefecture which last erupted in 1888 in one of the most violent volcanic eruptions in recent Japanese history, thereby newly shaping the mountain's peak and the Urabandai area north of it. A popular koyo spot, the Urabandai (literally "behind Bandai") area usually remains colorful for the entire month of October thanks to its range of elevation. It is easily combined with a visit to nearby Aizu-Wakamatsu.
Located 90 kilometers inland from the Fukushima Daiichi Nuclear Power Plants, the Urabandai area escaped major contamination by radioactive fallout and records only slightly heightened radiation levels of around 0.3 microsieverts per hour (in comparison, travelers are exposed to around 10 microsieverts per hour on board of an airplane due to heightened cosmic and solar radiation at cruising altitude). Nevertheless, tourist numbers have plummeted since the nuclear accident, causing additional problems to the local population.
Autumn colors in the pond dotted highlands of Urabandai are currently reaching their peak. We started the day with the popular Goshikinuma walk that leads for about an hour through the forest, passing multiple ponds and marshes. The trail offered lots of seasonal colors, among which the bright reds of the scattered maple trees were most spectacular.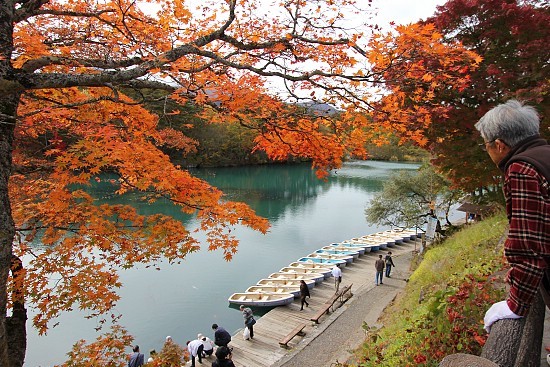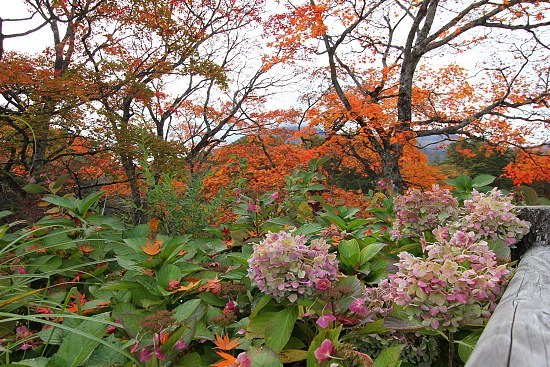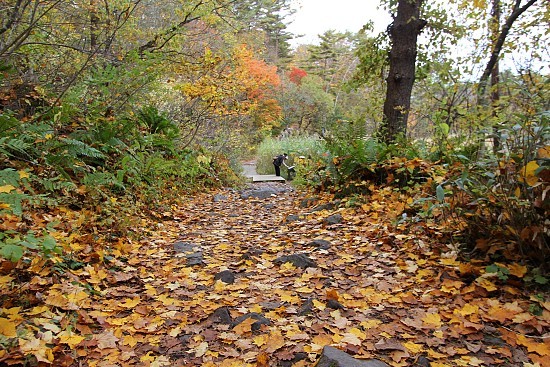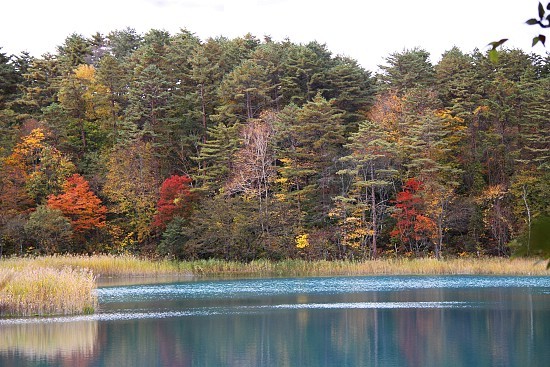 Another attraction of the Urabandai area are its spectacular sightseeing roads that wind up the mountains, lead along ridges and provide breathtaking views onto the highlands and the volcanic scenery. Many of these roads used to be toll roads, but were turned free to promote tourism.
Today we drove along the Bandai-Azuma Lake Line, which offered panoramic views and fall foliage at its best. The most popular koyo spot along the road was the Nakatsugawa Gorge where the peak of the season has also been reached.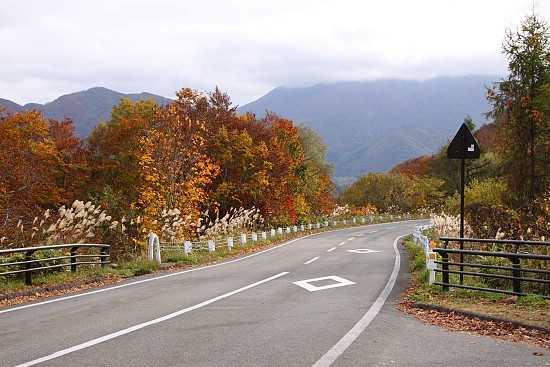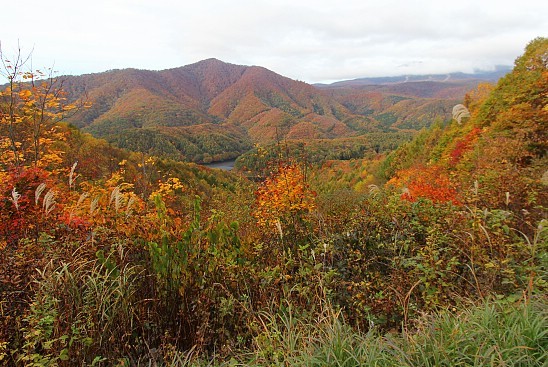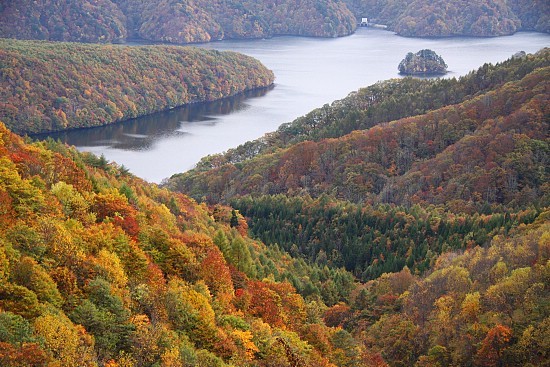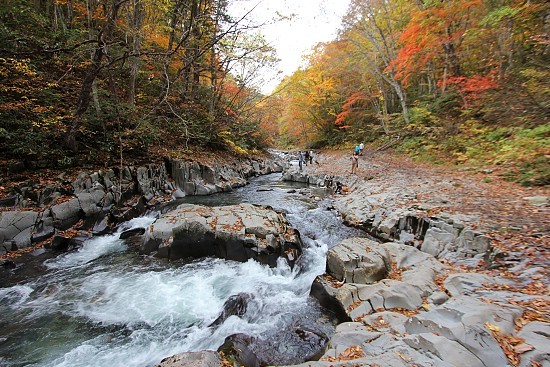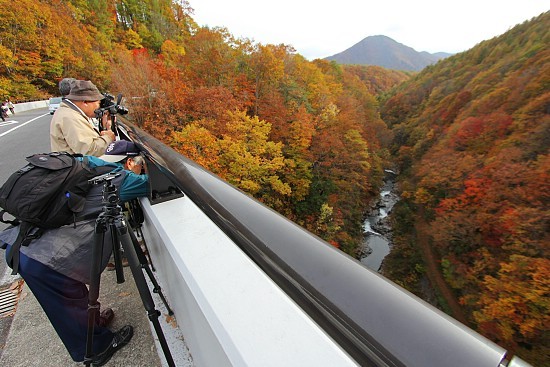 Autumn colors along the even higher Bandai-Azuma Skyline were still nice along the road's lower sections but thinned out as we gained elevation. Additionally, we were wrapped in heavy fog during a large portion of the trip. What I was able to see of the volcanic scenery along the way, however, left me with a strong desire to return here for some hiking.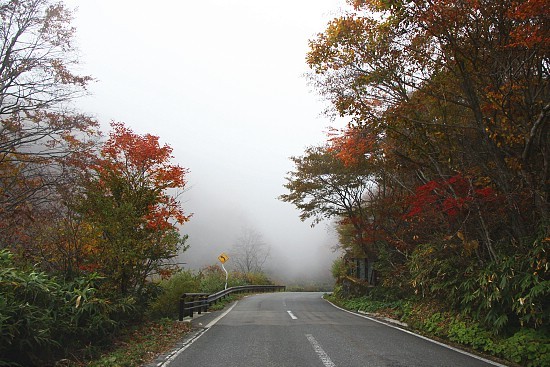 Questions? Ask in our forum.