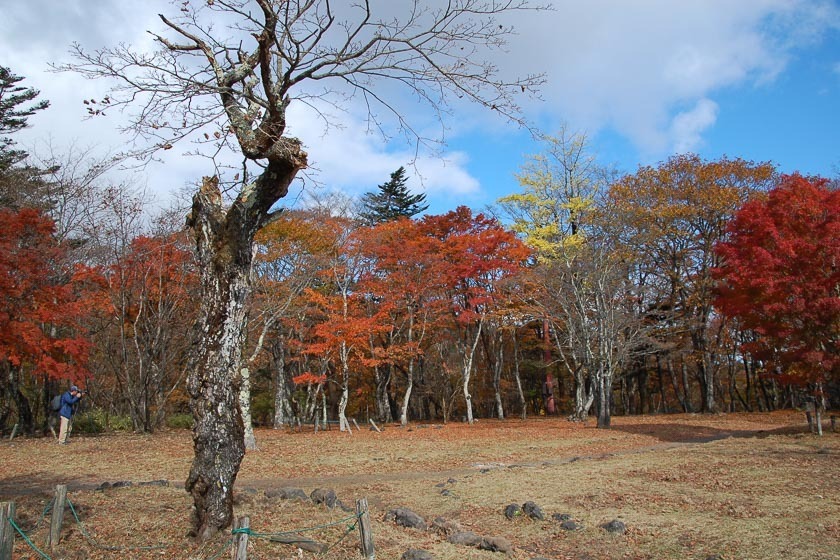 Continuing this year's autumn color reports from around Japan, today I visited the upmarket resort of Karuizawa in Nagano Prefecture to check on the many popular autumn color spots located there. Karuizawa is an easy shinkansen ride from Tokyo, so is a popular weekend getaway for locals and tourists alike.
I found that overall the area is in peak color conditions despite the recent typhoons causing some damage. I expect the best colors to last into the following week, but even after that, areas such as Naka-Karuizawa will still be beautiful as the colors in the Kyu-Karuizawa area start to decline.
I began my journey driving through Usui Pass to reach the Usui Pass Observation Platform, passing by the Megane-bashi bridge in Gunma Prefecture on the way. The colors grew bolder and brighter as I climbed into the higher elevations and crossed into Nagano, which peaked at the observation platform and the Kumano Kotai Shrine, which straddles the border between the two prefectures. The colors here are definitely at their best, with some trees still not quite there, and others already on the decline.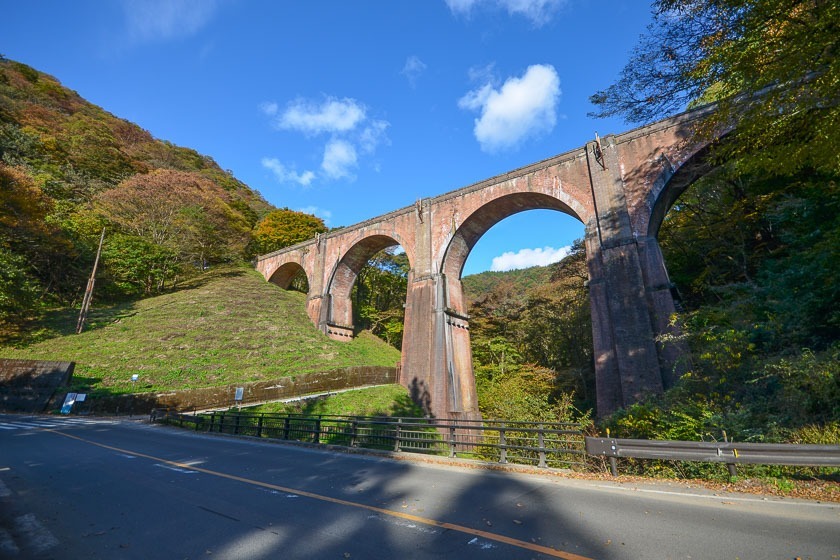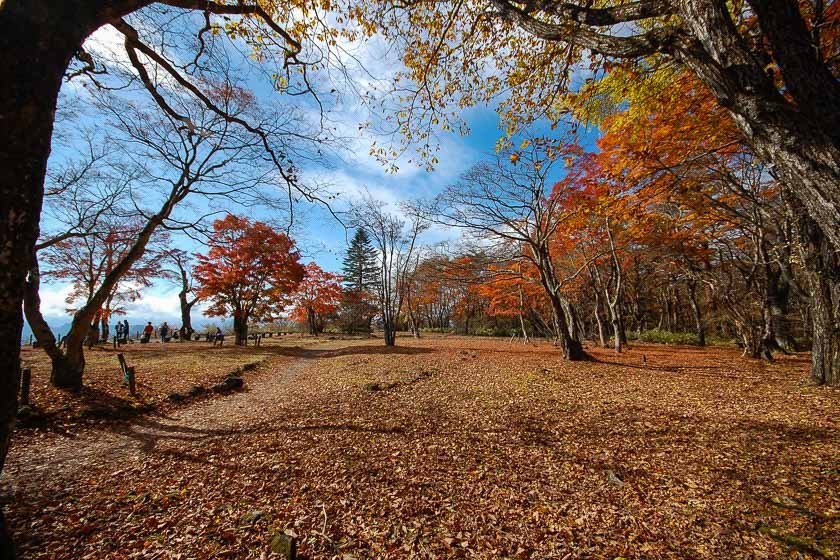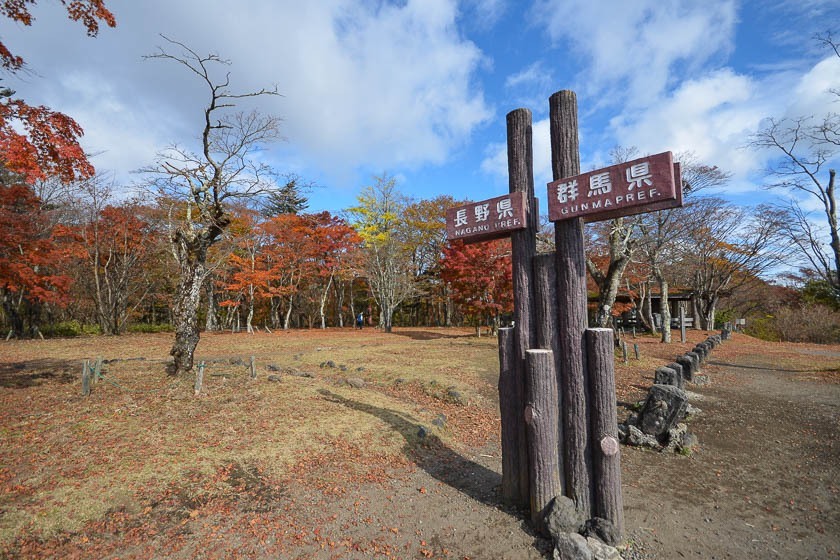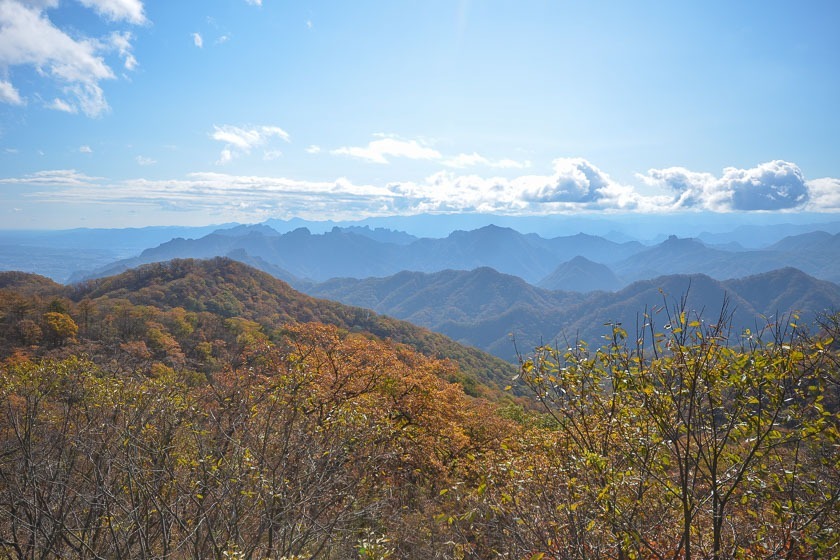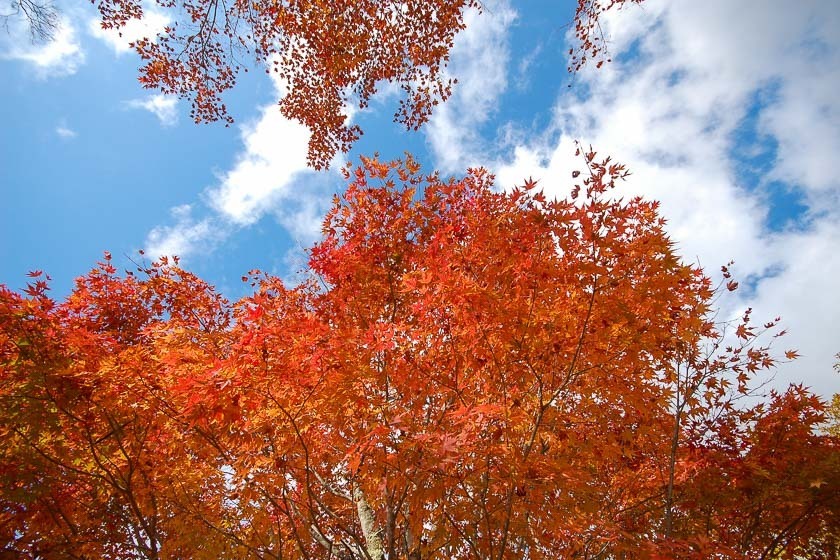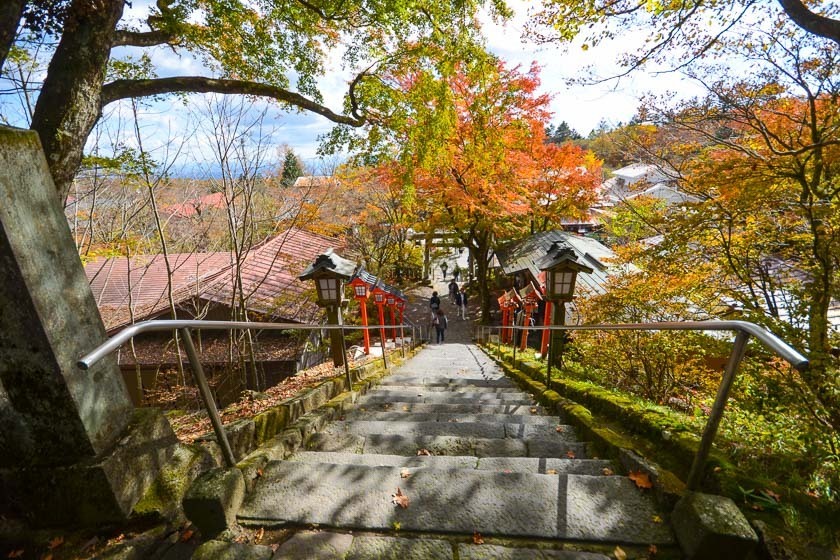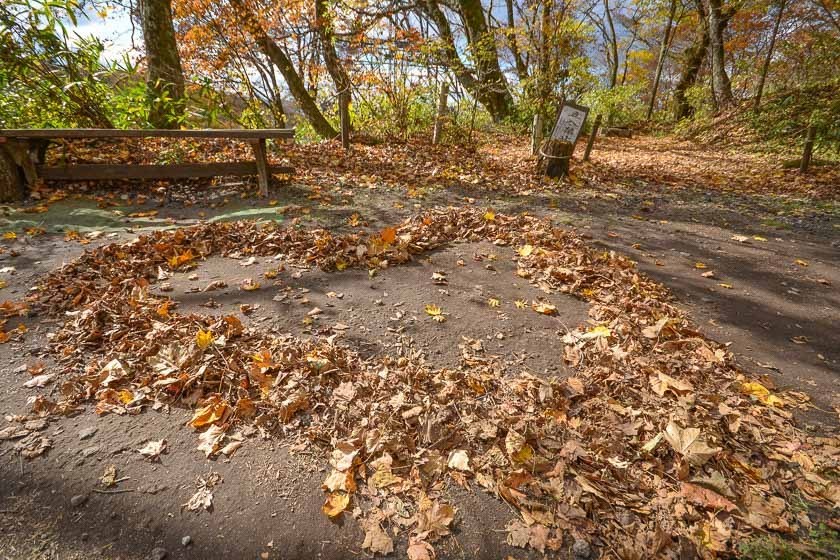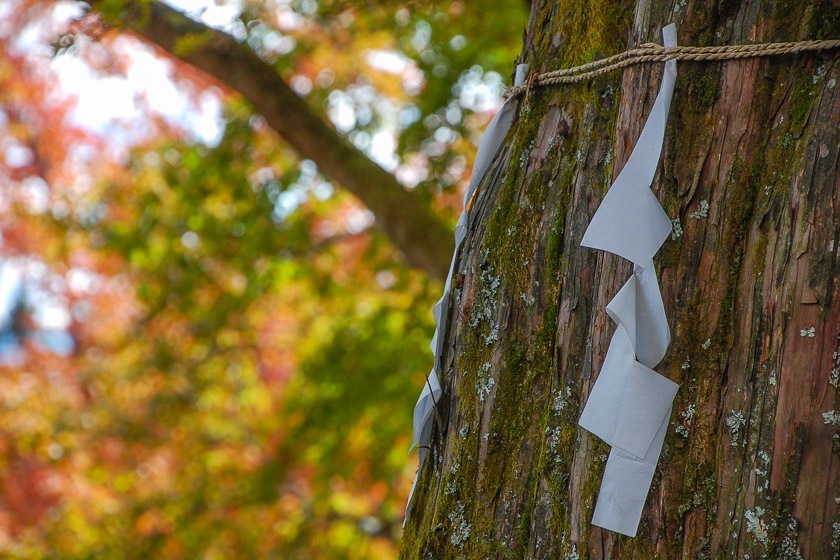 The next spot I visited was the Kumobaike Pond in Kyu-Karuizawa, which was also at peak color. I wasn't the only one interested in taking pictures of the beautiful leaves here; this was the most crowded and lively spot of the day!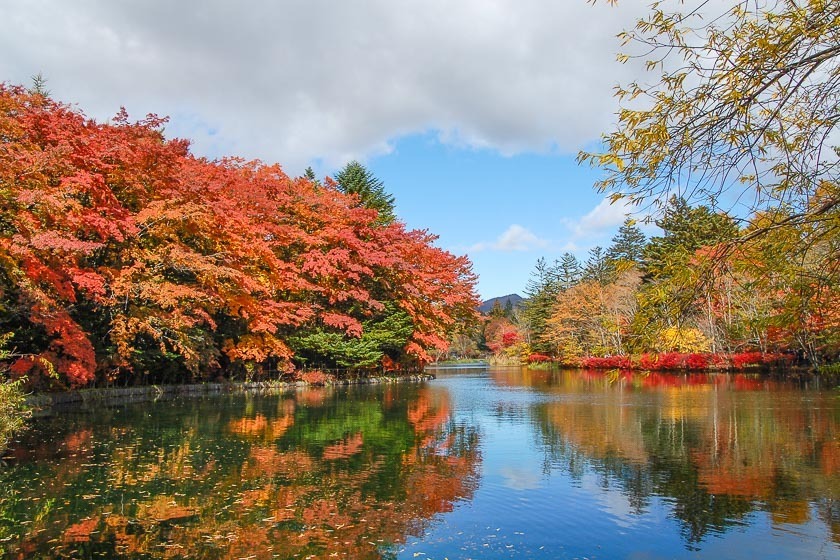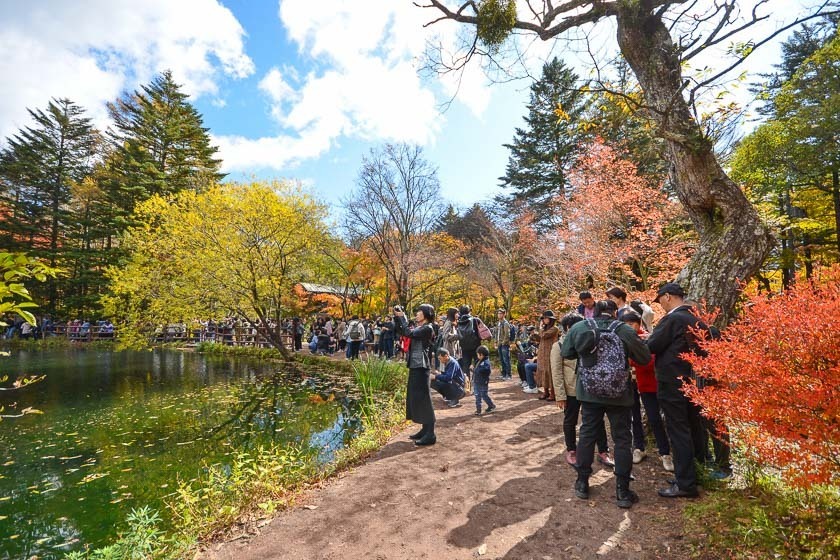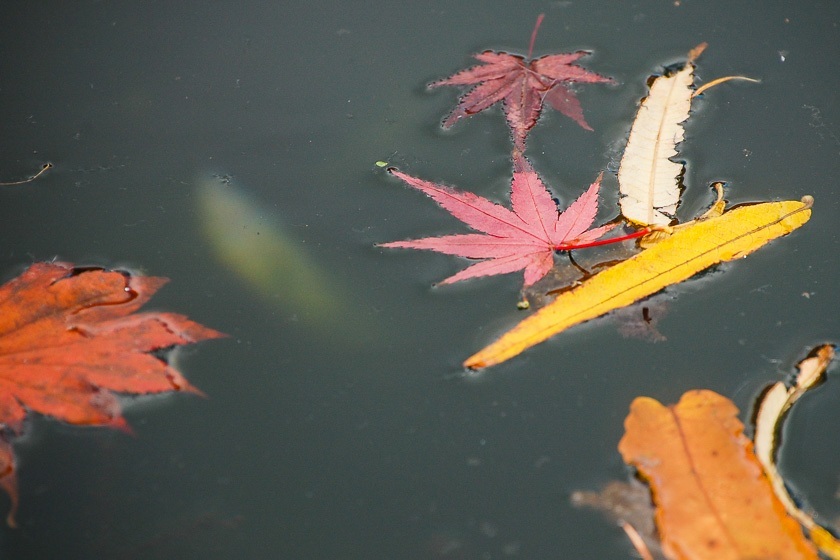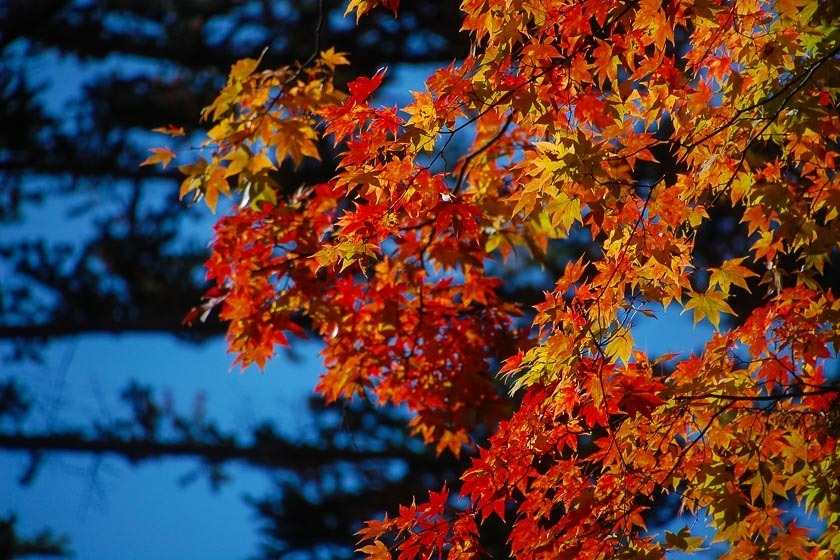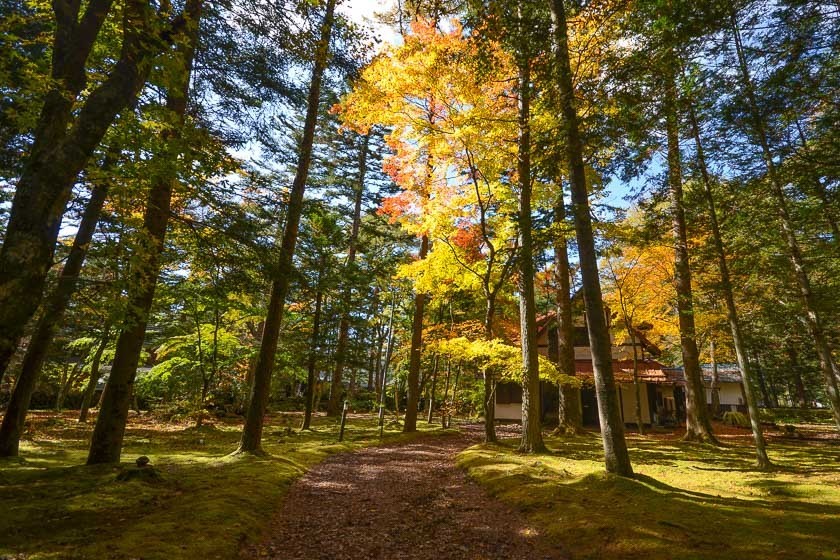 I continued on toward the Naka-Karuizawa area to Karuizawa Taliesen, a park featuring a large pond called Lake Shiozawa with some museums and leisure facilities around it. It is also a great autumn color spot in the area, although it hasn't quite reached peak yet this year.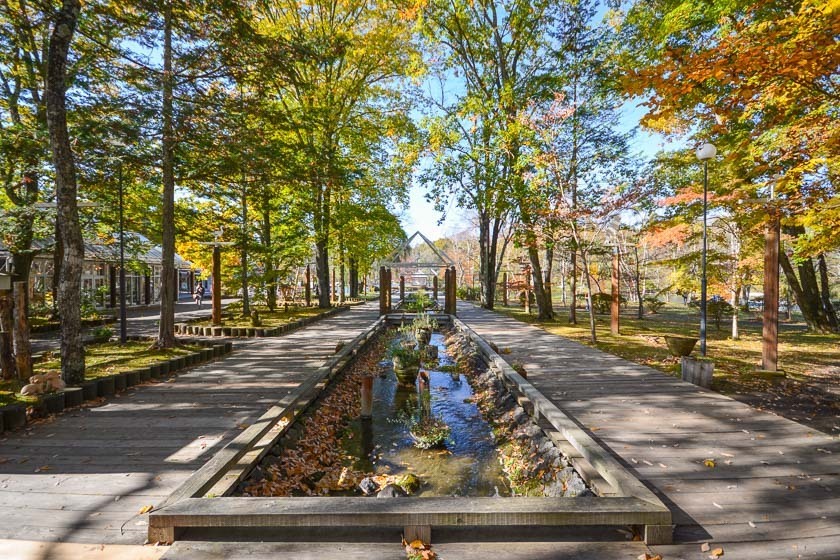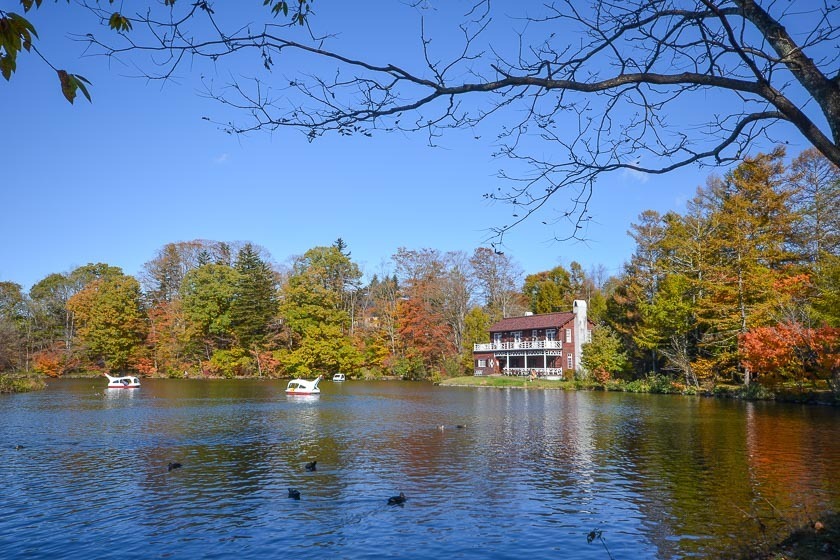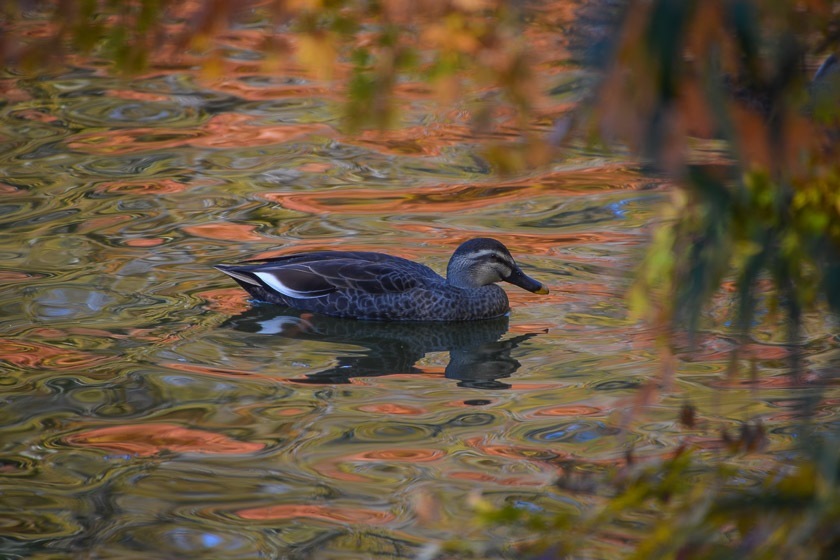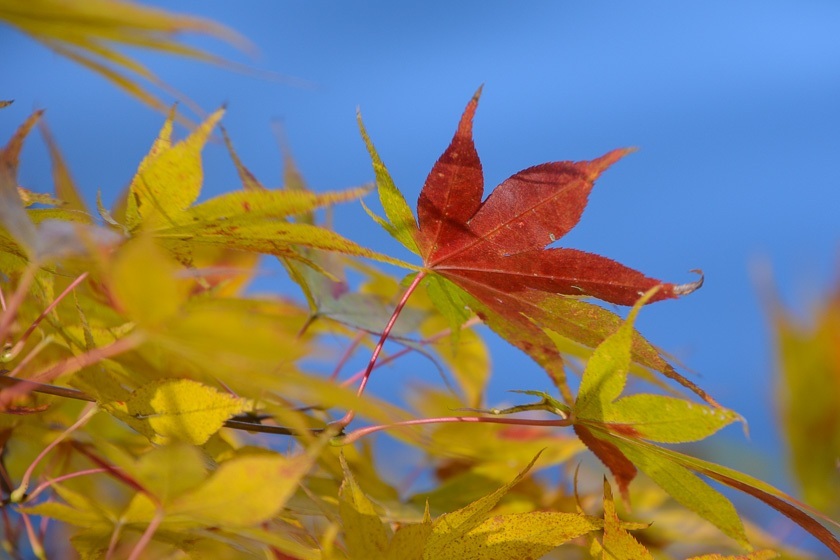 My last stop for the day as the sun waned was Shiraito Waterfall, located north of Karuizawa. The trees here were definitely past peak, but the beauty of the drive up and the waterfall itself still make it a worthy visit!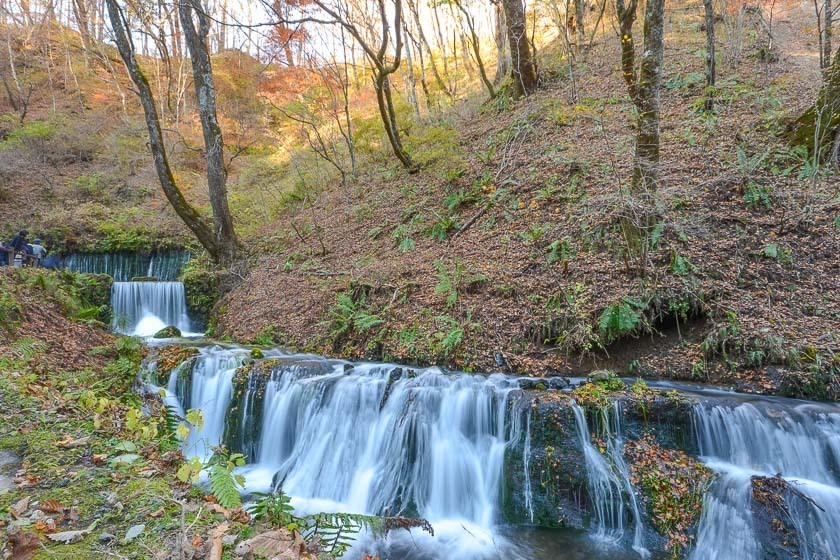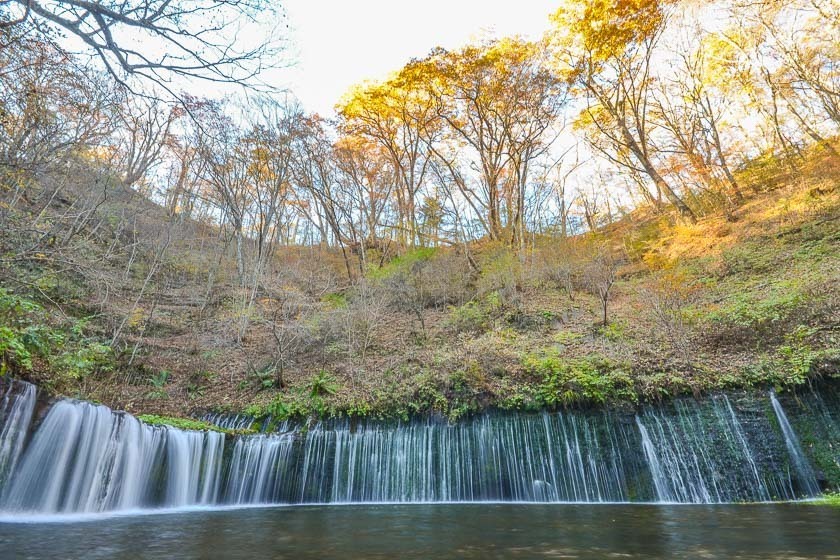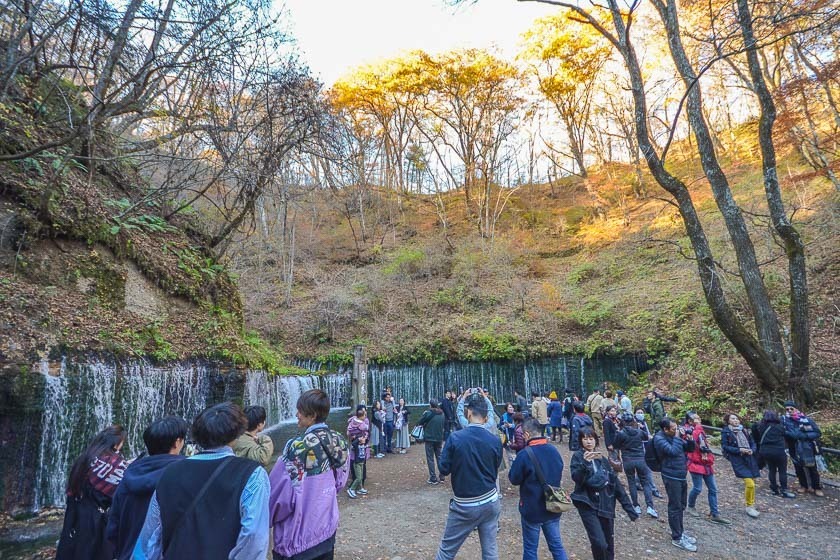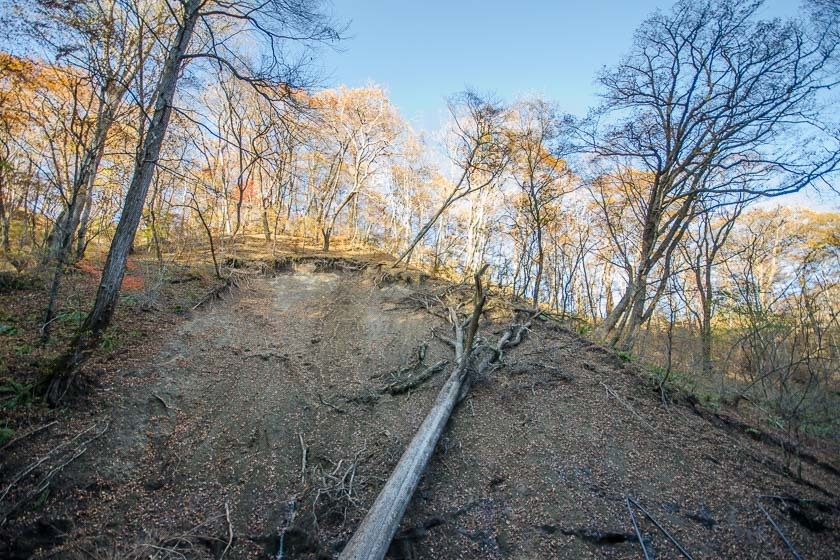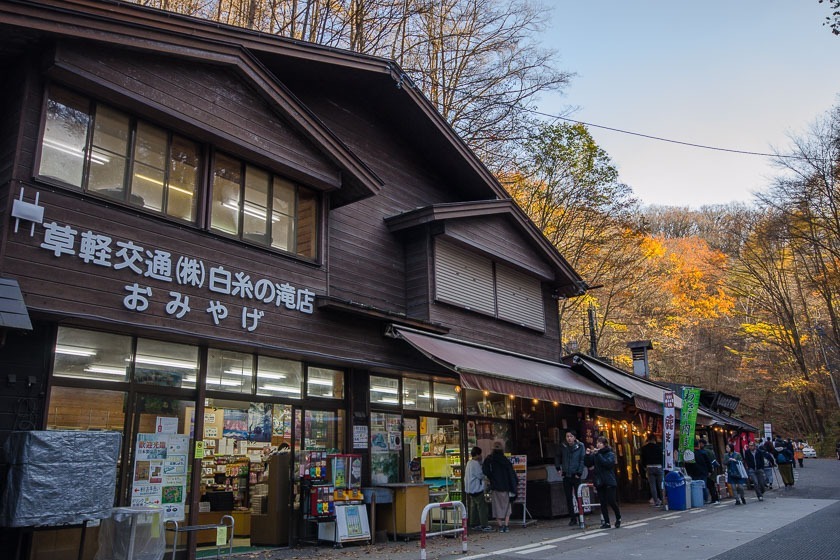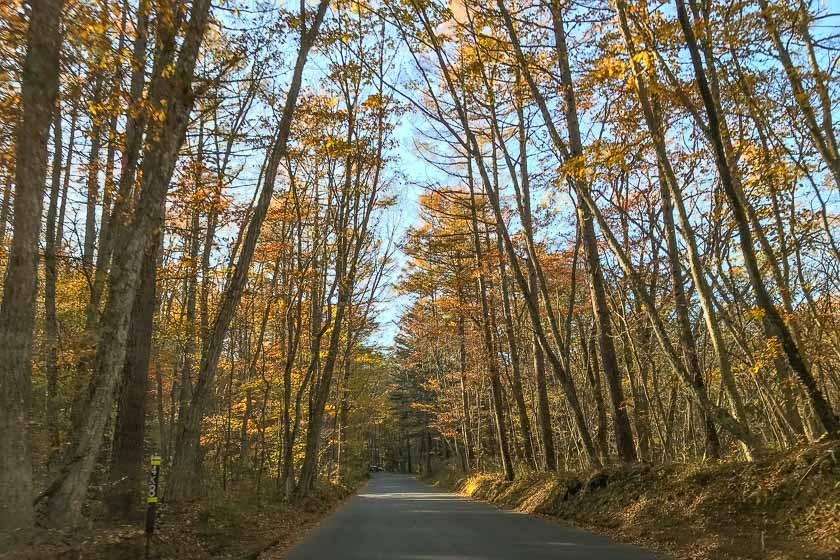 Questions? Ask in our forum.