Usui Pass Observation Platform
Observation deck with views onto mountains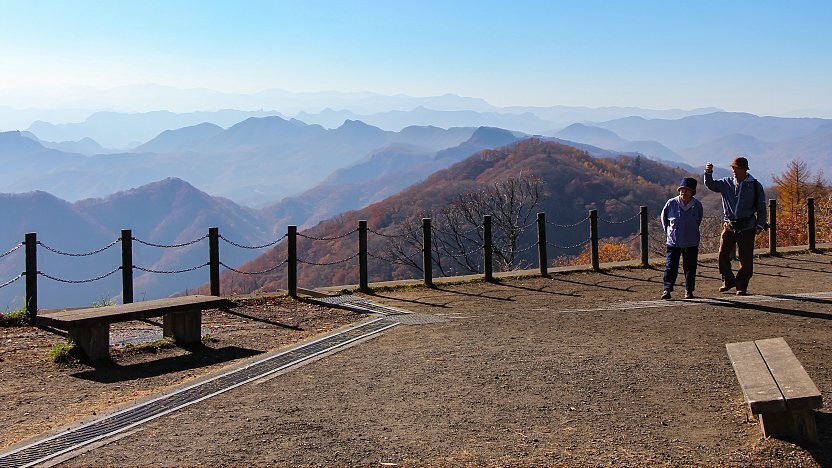 The Usui Pass Observation Platform (碓氷峠見晴台, Usui Tōge Miharashidai) is located about four kilometers northeast of the Kyu-Karuizawa town center, straddling the border of Gunma and Nagano Prefectures. Beautiful views over the mountains of Gunma Prefecture on one side and Mount Asama on the other side can be enjoyed from this observation platform.
Nearby is the Kumano Kotai Shrine (熊野皇大神社, Kumano Kōtai Jinja) which interestingly sits on the border of Gunma and Nagano as well. There are three halls at the shrine: the main hall (hongu) sits on top of the border, the Nachi hall on the Nagano side to the left, and the Shingu Hall on the Gunma side to the right. The Kumano Kotai Shrine is a branch shrine of the Kumano Sanzan shrines on the Kii Peninsula.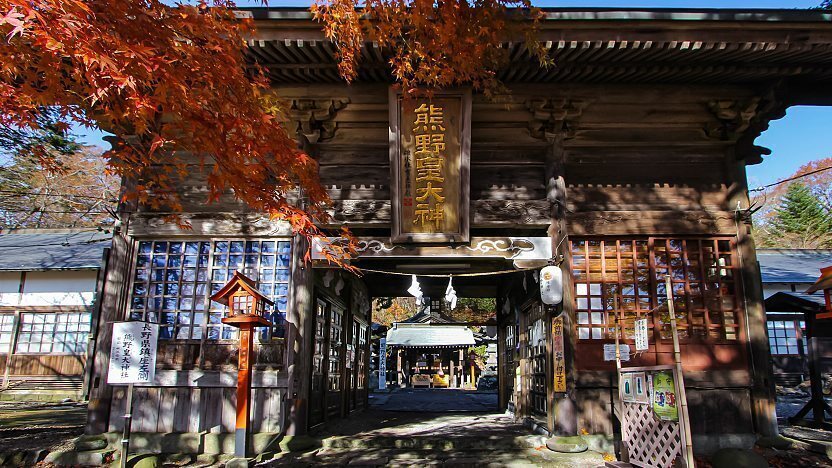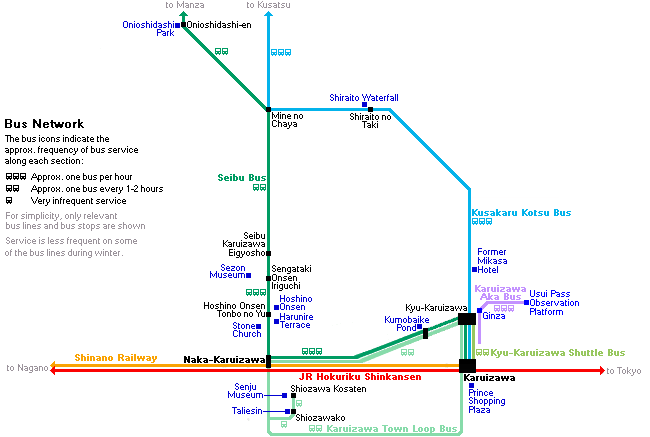 From late April to late November, a red retro bus for tourists (Karuizawa Aka Bus) operates about once per hour between the Manpei Hotel, the Karuizawa Ginza and the Usui Pass Observation Platform. The one way fare is 500 yen, while a round trip costs 800 yen.
A taxi ride from Karuizawa Station takes about ten minutes and costs around 2000 yen one way. Alternatively, the observation platform can be reached in a 30-40 minute uphill walk from the Karuizawa Ginza shopping street.
How to get to and around Karuizawa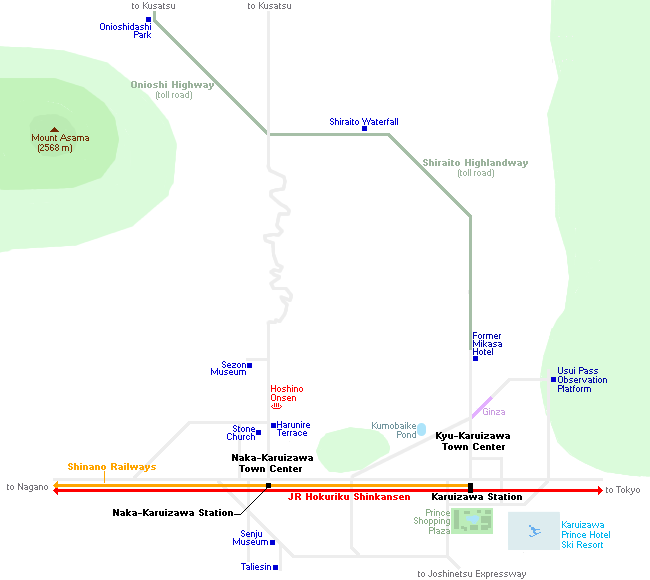 Questions? Ask in our forum.