Onioshidashi Park
Landscape of volcanic rocks on Mount Asama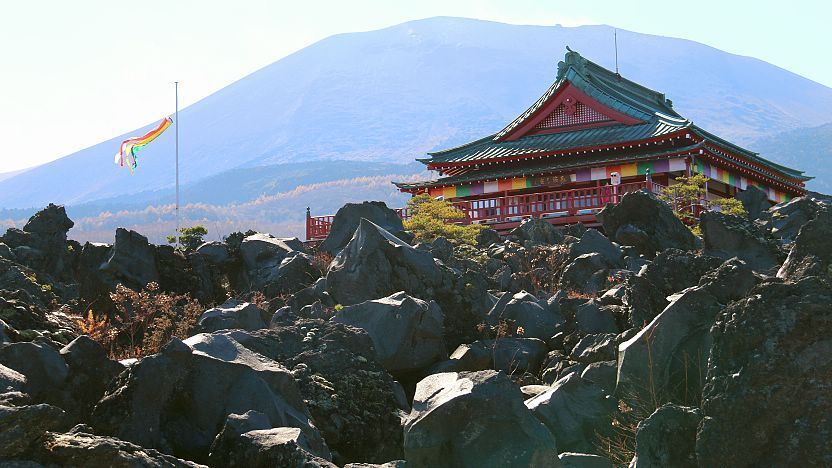 The Onioshidashi Park (鬼押出し園, Onioshidashien) features a landscape of volcanic rocks that gives it an unique and rugged appearance. The park is shaped by volcanic sediment deposited here during the 1783 big eruption of Mount Asama. It is located just across the prefectural border in Gunma Prefecture, but popularly visited in combination with Karuizawa.
Besides presenting the opportunity to take a closer look at the volcanic rocks of various curious shapes, Onioshidashi Park also offers nice views looking over nearby towns and of Mount Asama on clear days. Located at the center of the park stand a temple dedicated to the Buddhist Goddess of Mercy Kannon.
A short distance from the park is the Asama Volcano Museum, where visitors can learn about the geography of volcanoes, as well as about plant and animal life on volcanic terrains. Visitors can also experience volcanic activity through a video presentation on large screens and by riding on a simulator.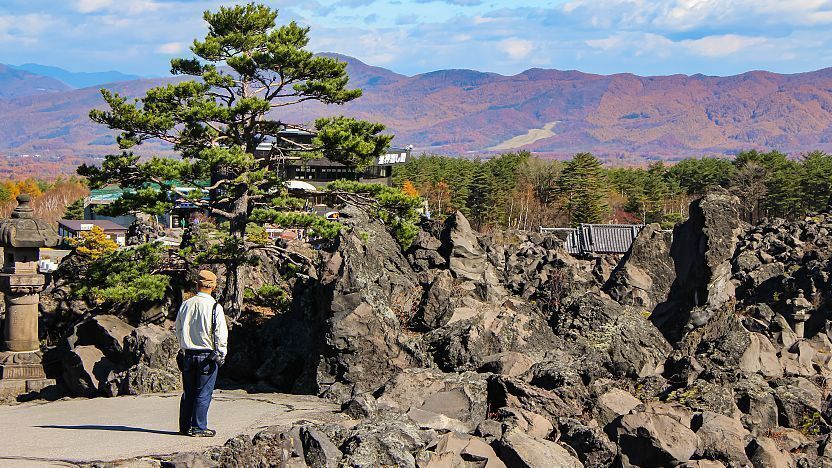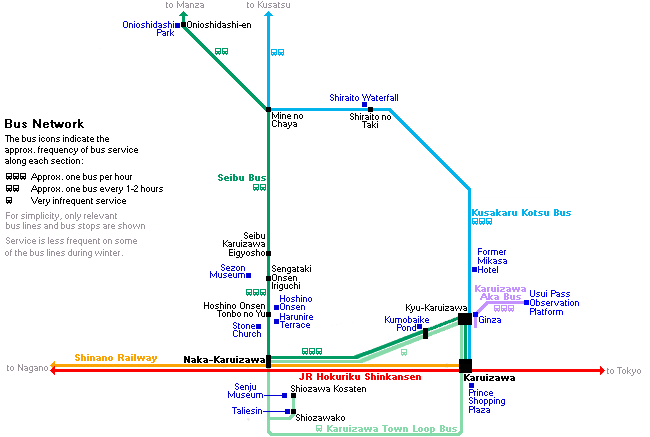 Seibu buses operate almost hourly between Karuizawa Station, Naka-Karuizawa Station and the Onioshidashi Park. The one way ride between Karuizawa Station and the park takes 35 minutes and costs 1230 yen.
How to get to and around Karuizawa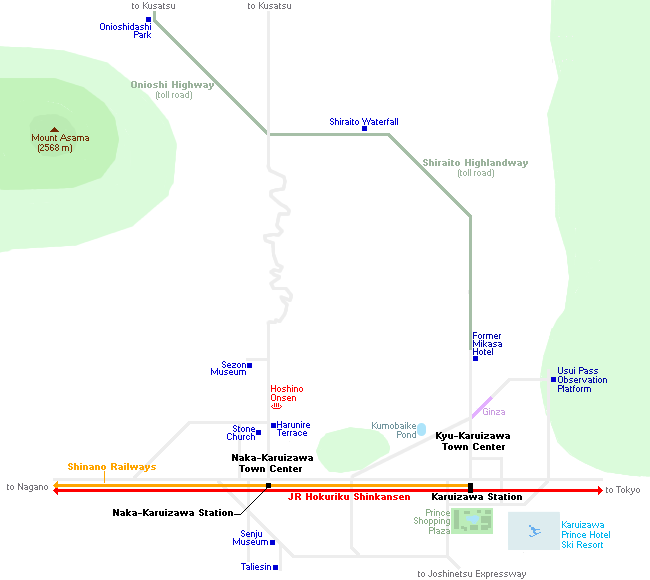 Onioshidashi Park
Hours
8:00 to 17:00 (entry until 16:30)
Asama Volcano Museum
Hours
8:30 to 17:00 (entry until 16:30)
Closed
Wednesdays and December through March
Questions? Ask in our forum.