Autumn Color Report 2015
Official autumn color reports by japan-guide.com
Where to see autumn leaves? - When do trees turn colors? - What trees turn colors?
Schedule of upcoming reports - Post your own report
2015/11/19 - Kankakei Report
by raina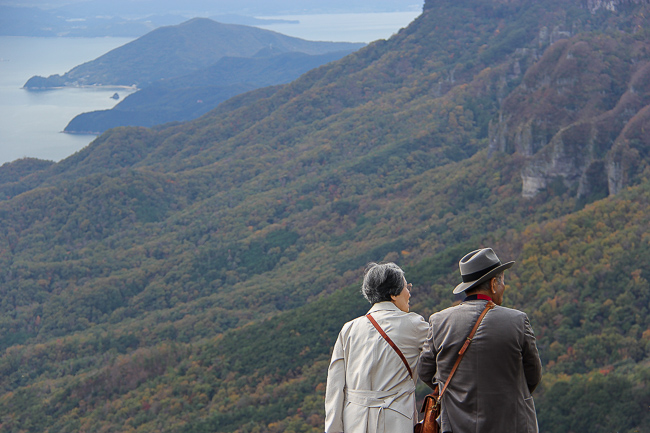 Continuing my tour of valleys and gorges, I visited Kankakei Gorge located at the center of Shodoshima Island, the second largest island in the Seto Inland Sea. Kankakei holds the reputation of being one of Japan's three most beautiful gorges and I was looking forward to seeing it. The autumn colors at the gorge were approaching peak especially along the ropeway and I expect it to improve further over the next few days. Those planning to visit over the coming long weekend should expect beautiful colors and bus tour groups.
I started early and took the ferry from Himeji Port in Himeji to Fukuda Port on Shodoshima. The ferry ride takes about 100 minutes and costs 1520 yen one way. Once on the island, there are a few options for getting around the island, bus, taxi or rental car. Buses to the gorge run every one to two hours from Kusakabe Port and it is advisable to check the timetable before heading off. While taxis are available on the island, it is best to book one ahead of time. It is also recommended to call ahead to check the availablity of rental cars especially during the autumn color season.
I decided to take the ropeway up to the top of Kankakei and walk down. While queuing for the ropeway, I somehow got mixed into some guided groups and ended up listening to explanations of the region. The ropeway ride only took six minutes, travelling a distance of 917 meters. Along the way, the ladies on the ropeway with me were moving around the cabin trying to get good views of the Seto Inland Sea and the valley below. The autumn colors along the way were absolutely gorgeous and I can imagine it to be even more stunning in good weather.
After arriving at the upper ropeway station, I checked out a few observatories and made my way down via the western hiking trail. Heavy rains from the day before made the walking path slick with wet leaves and some sections into mini streams, that meant no running down the hill to save time. While it was mostly green under the canopy, I could see from the colored leaves that covered most of the walking trail that they had taken one for the tree, and were blown off during the wind and rain.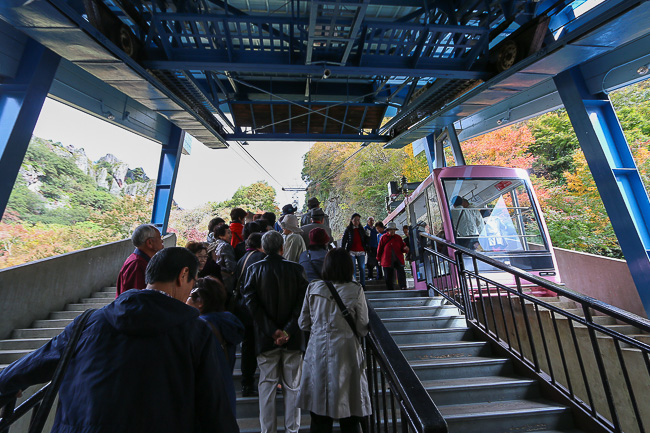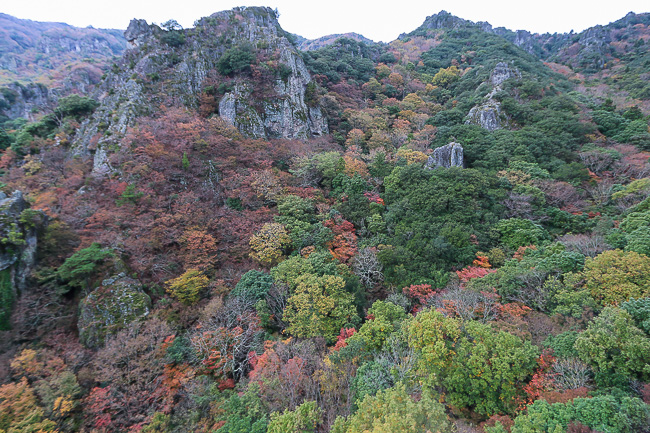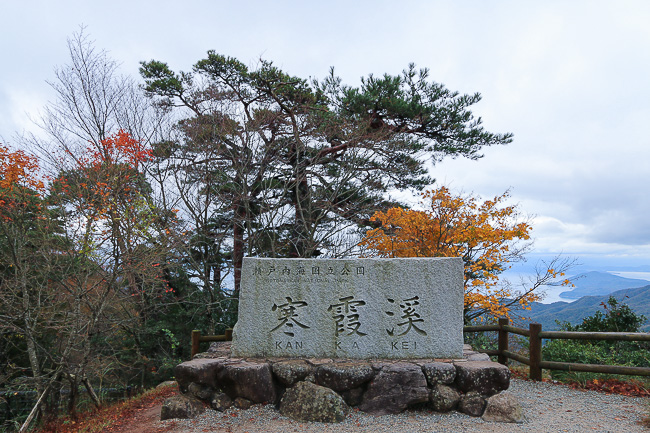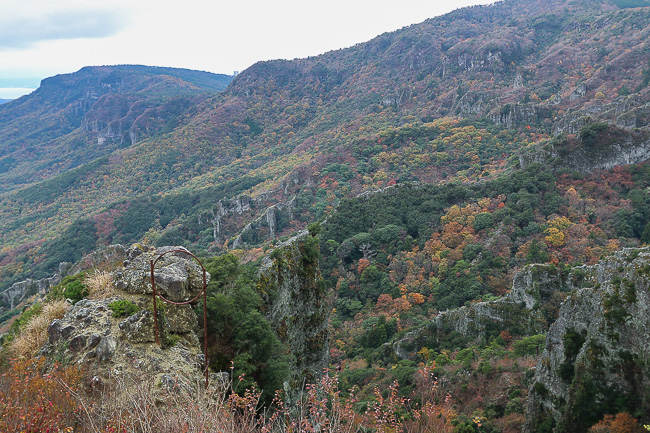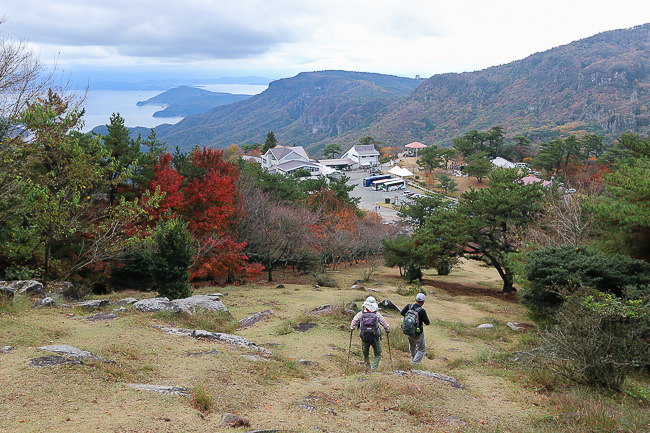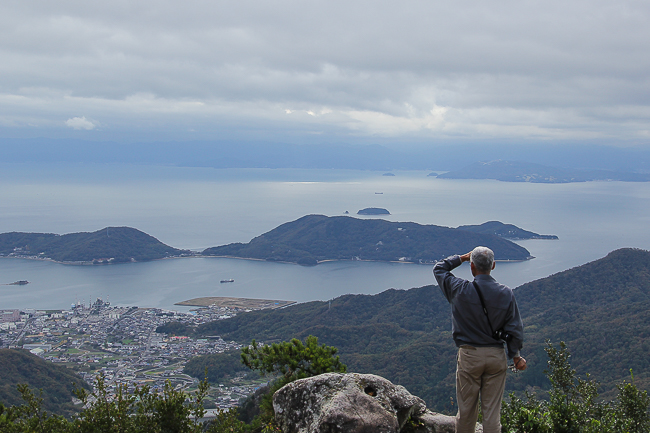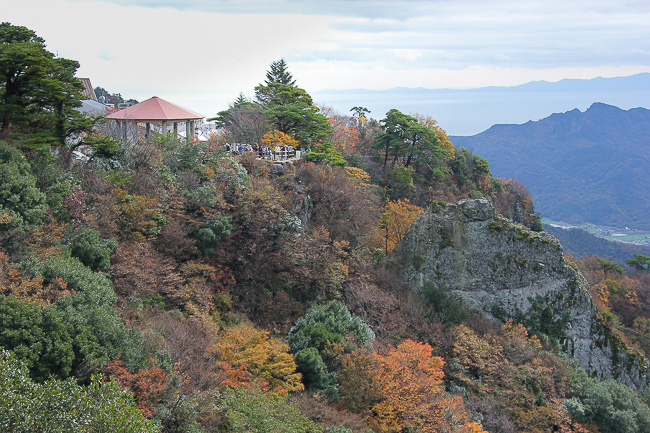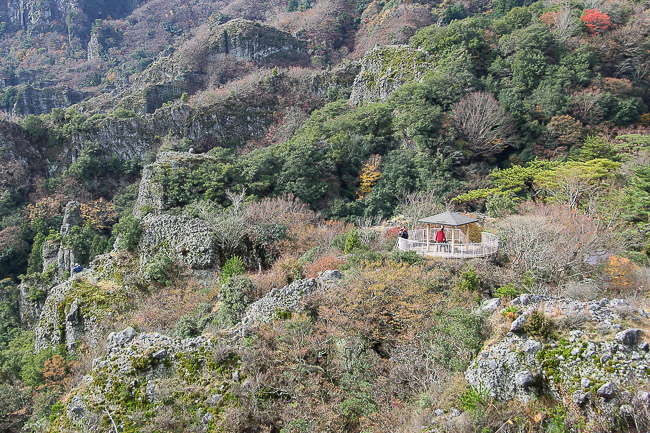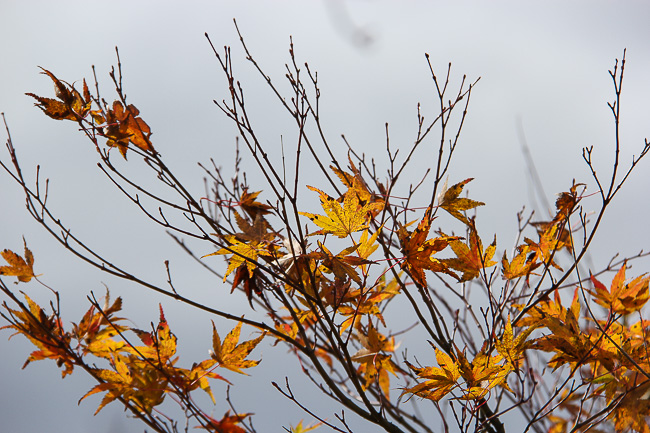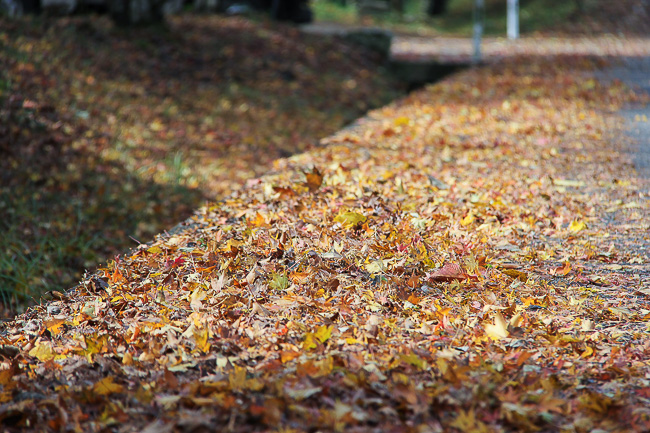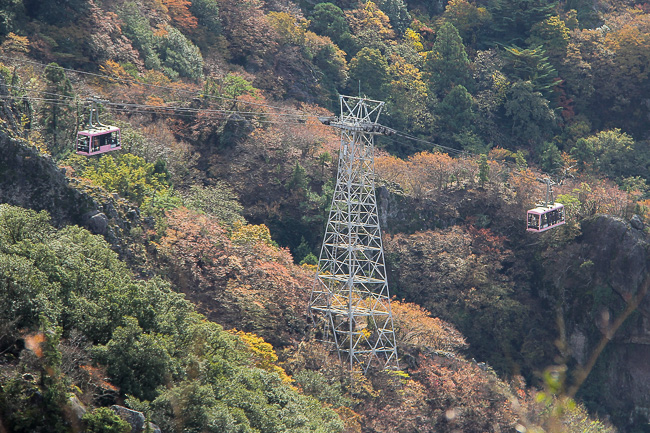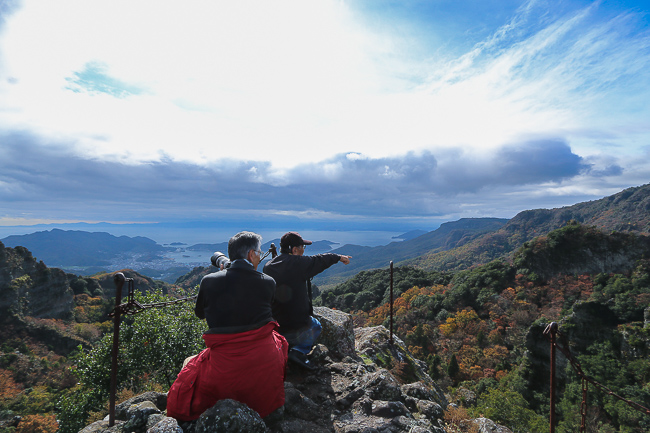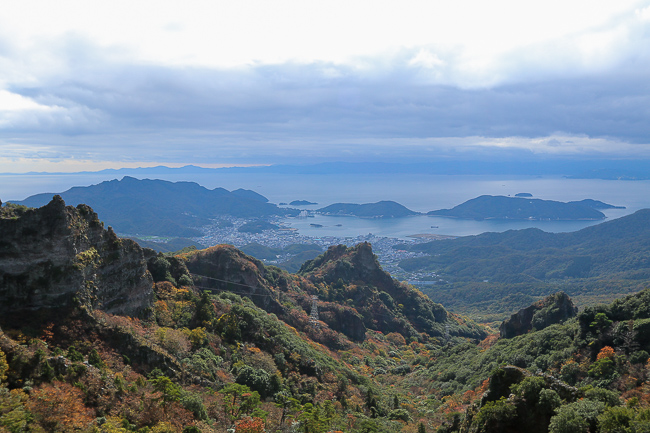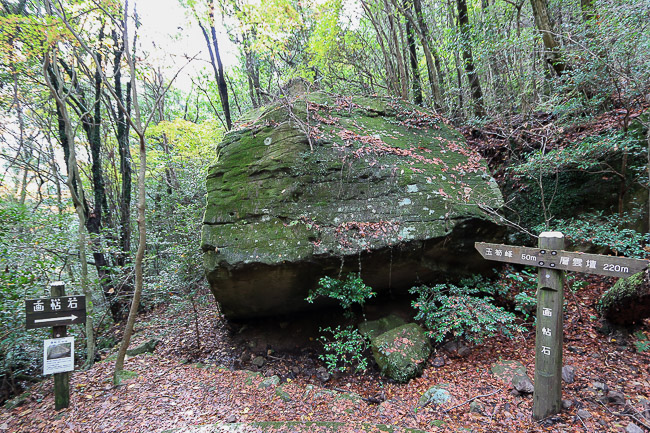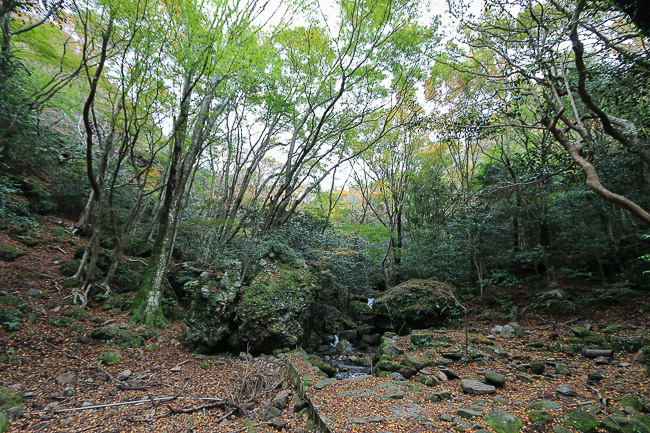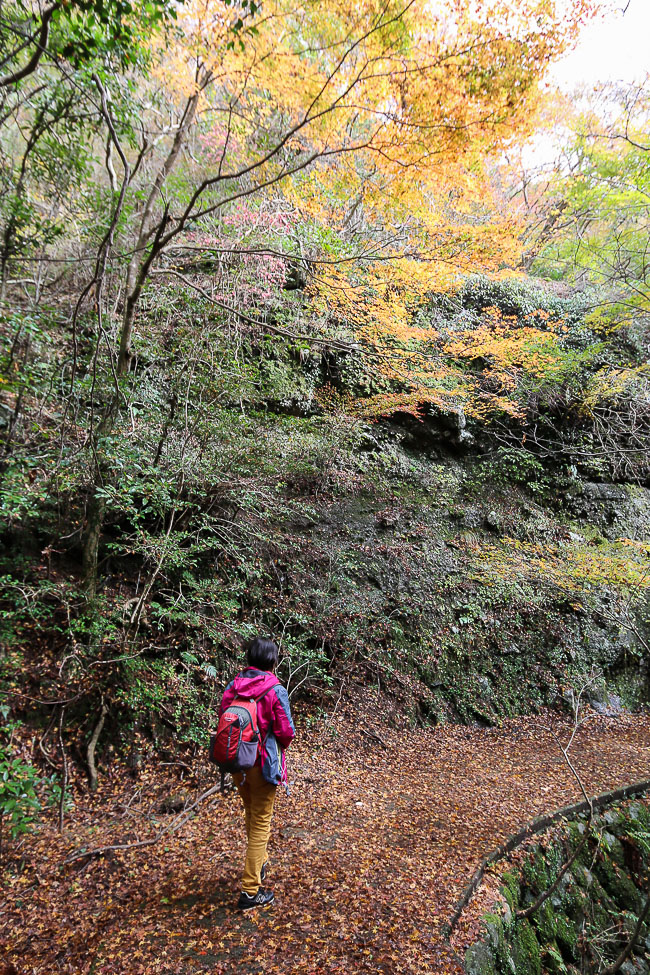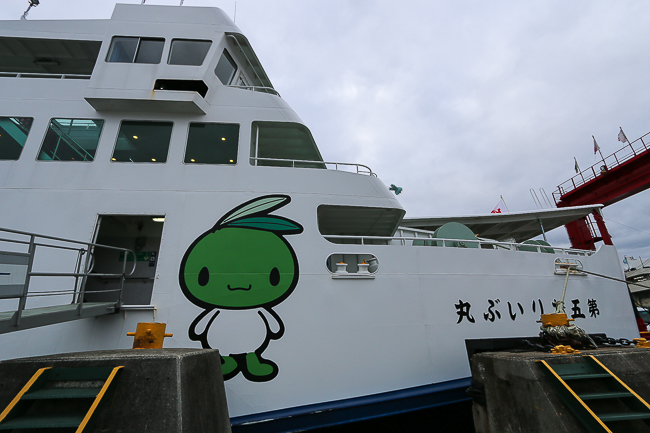 Questions? Ask in our forum.