Autumn Color Blog 2008
by japan-guide.com
This is the official japan-guide.com autumn color blog for 2008 about our reporting trips to various autumn leaf spots across Japan. Check our page on Autumn Leaves for general information.
2008/11/05 - Nikko (2)

by nicola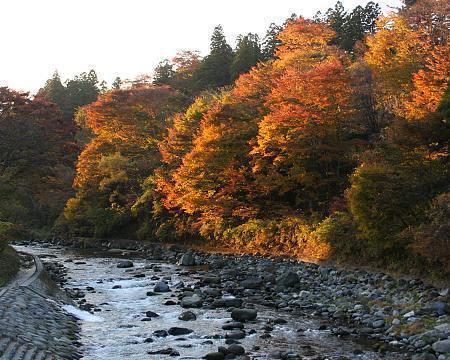 Nikko is a popular sightseeing destination year round, but it is especially busy during the autumn leaf season. Yesterday's visit was too late to catch Nikko's upper elevations at their best, but the town offered some nice autumn colours.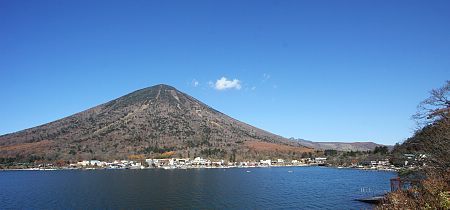 We began the day in the Chuzenjiko area, passing by all the attractions. As schauwecker noted in his October 16th report, the area had already peaked in terms of autumn leaves. Around Lake Chuzenji, the weather was beautiful and crisp, but Mount Nantai's trees were already bare.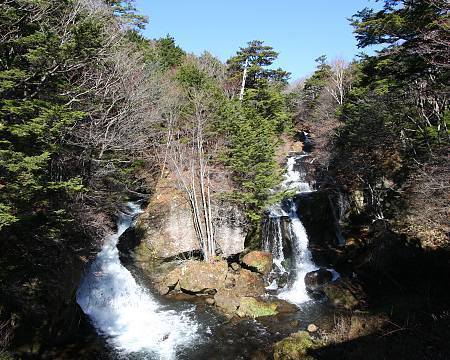 Nearby at Ryuzu Falls, crowds were gathered despite the lack of colours. Ryuzu is an especially famous fall colour spot.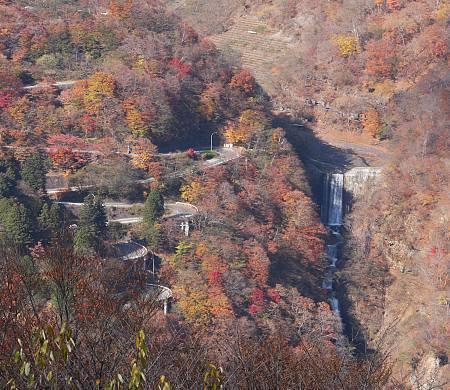 From Chuzenjiko, we headed towards Nikko's most famous colour spot, Irohazaka Winding Road. Weekends in October usually see this road at a traffic standstill, but yesterday was relatively quiet. Towards the bottom of Irohazaka, some nice reds and golds improved the lovely scenery even further.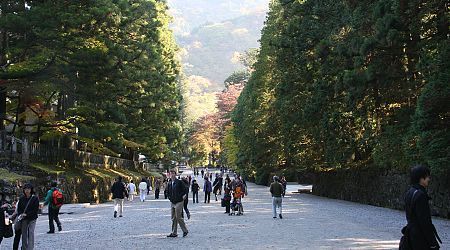 After the drop in elevation from Lake Chuzenji to Nikko town, some better colours appeared. Peak season for Nikko town's trees is fast approaching, and many trees were displaying beautiful colours.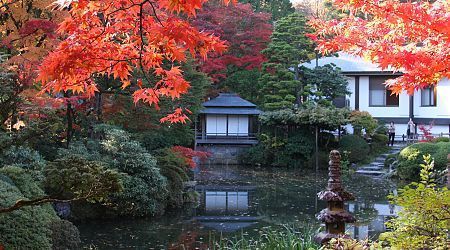 Nikko was busy with visitors, particularly around the Toshogu Shrine area. While these Unesco World Heritage Shrines are beautiful at any time of year, they are not really enhanced by the fall colours as most of the trees in the area are evergreen.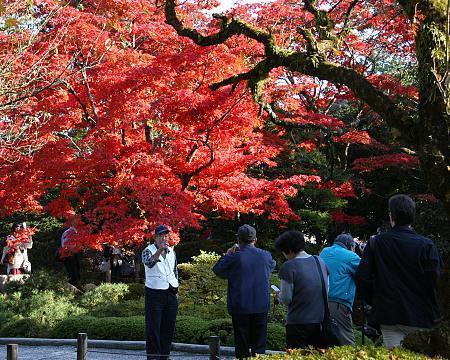 One of the day's final stops was Rinnoji Temple's Shoyoen Garden. To our surprise, the garden had several small momiji trees awash in autumn colours. We photographed the red, yellow and golden garden along with dozens of other happy visitors.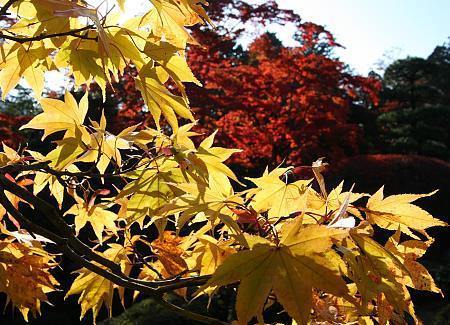 Questions? Ask in our forum.