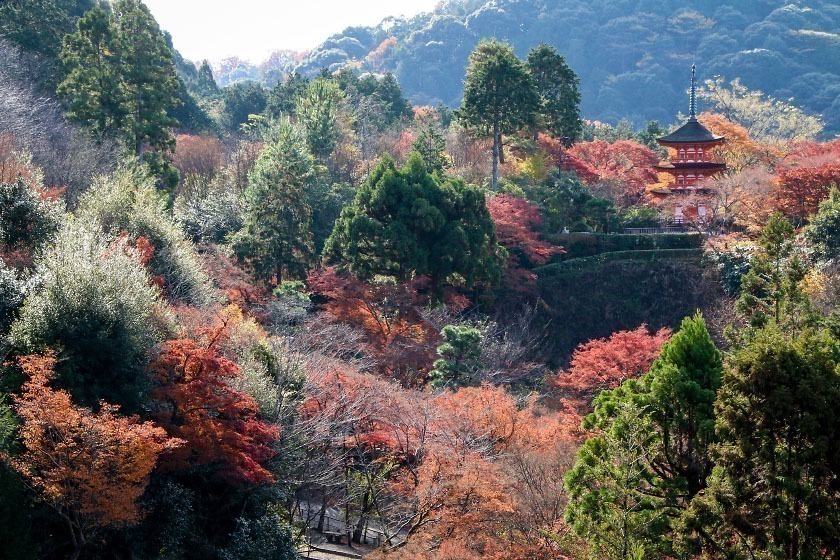 The autumn color season is finally drawing to a close as Japan's latest-changing autumn color spots are now seeing their last leaves falling. This week, we are reporting from some of these locations, including Kamakura, where I was yesterday, Tokyo (where raina will be reporting on Thursday), and where I spent my day today: Kyoto.
Today, as expected, Kyoto's autumn colors were well beyond their peak, and all but finished in some places (more or less on time compared to the average annual timing).
For those hoping to see a little end-of-the-season color this week, though, a few of the city's latest-changing spots still have a bit left to offer, if only for a few more days.
My first stop today was to Tofukuji Temple, located just one train stop south of Kyoto Station, not far from Tofukuji Station. The temple grounds' copious momiji (Japanese maple) trees make this a prime spot for enjoying autumn colors in Kyoto.
Compared with the color extravaganza sam reported two weeks ago, this week's colors were well past their peak, and almost finished here. While not entirely gone yet (and still quite pretty in a few spots), the leaves will probably only linger here for another few days.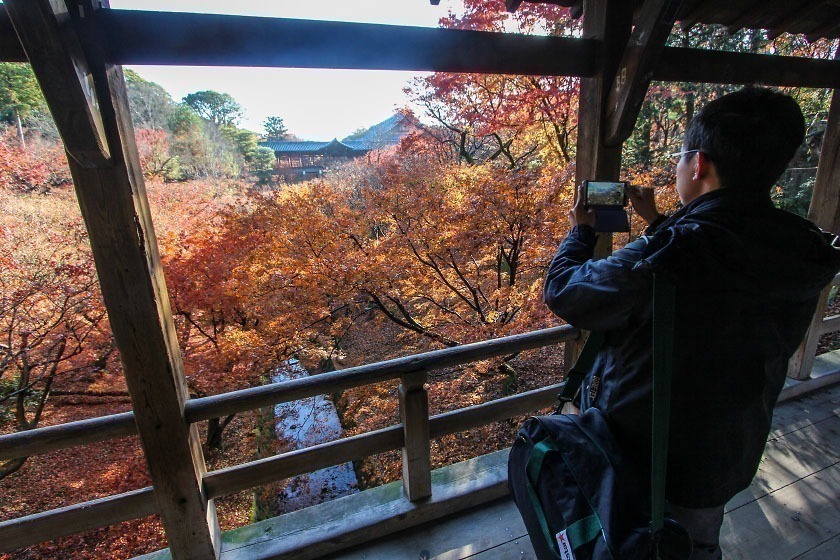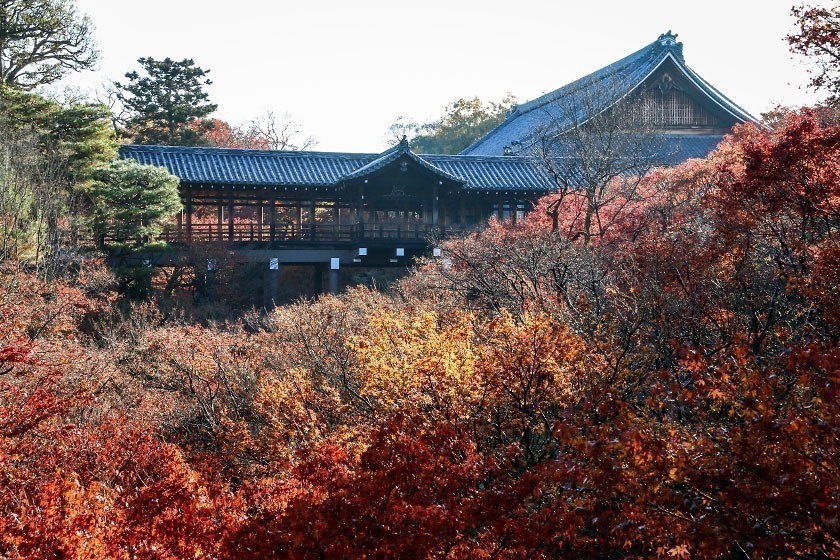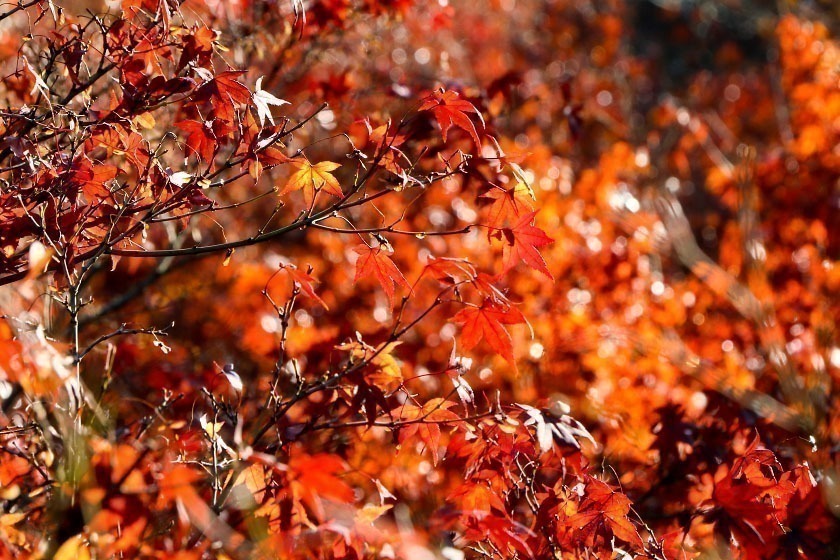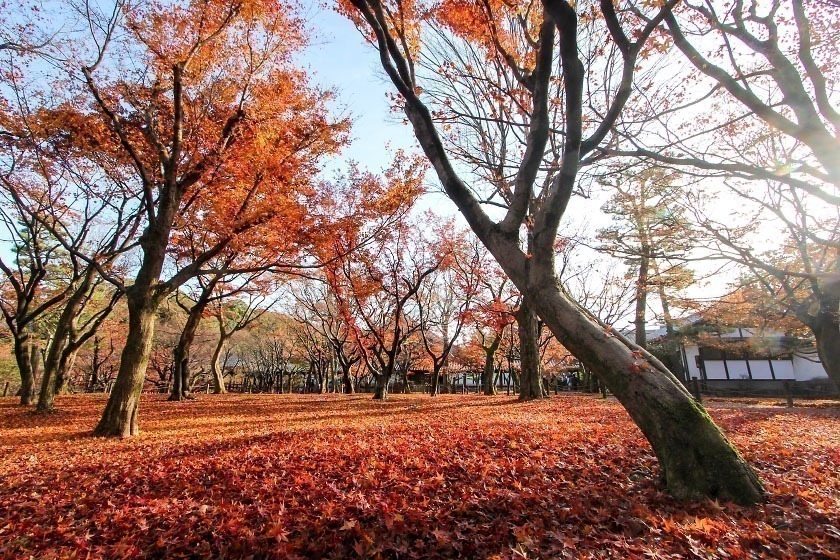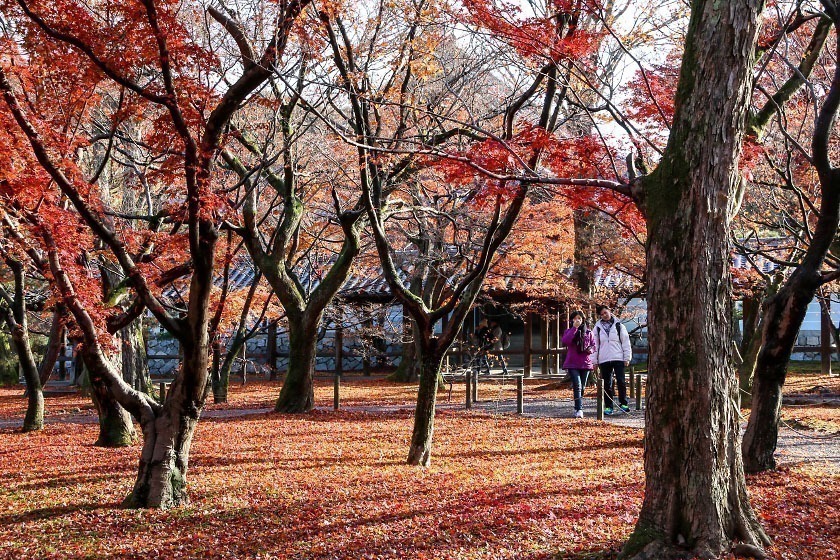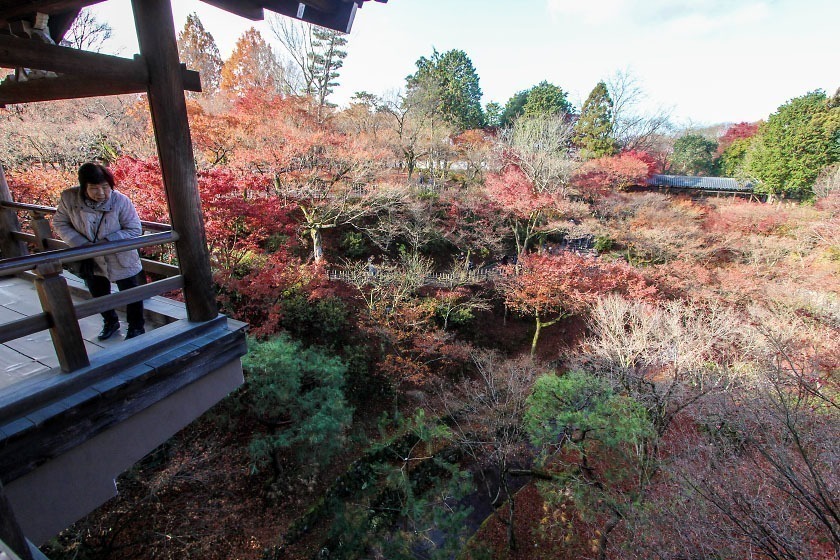 My next destination for the day was Kiyomizudera Temple in Eastern Kyoto, just a short bus ride away from Tofukuji. One of Kyoto's most iconic sites, Kiyomizudera is also one of the city's best-loved fall color spots as well, and also often happens to retain much of its foliage rather late into the season.
Today, the colors around the temple were nearing their finish, though many trees around the grounds were still fully-leaved and pretty. I expect the last of the colors here to still be enjoyable for maybe another couple days.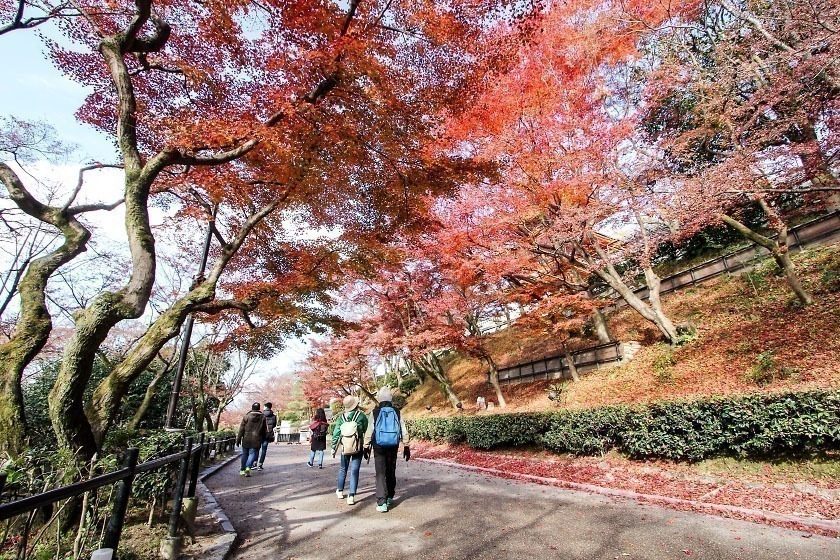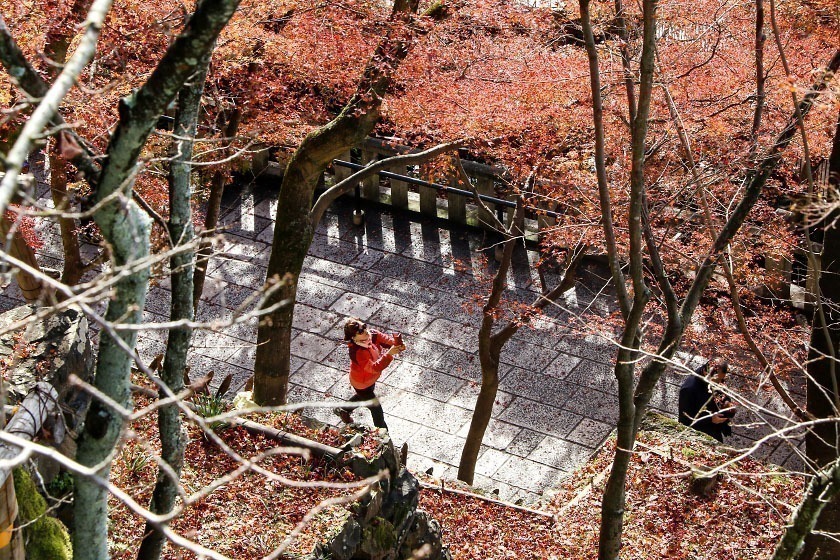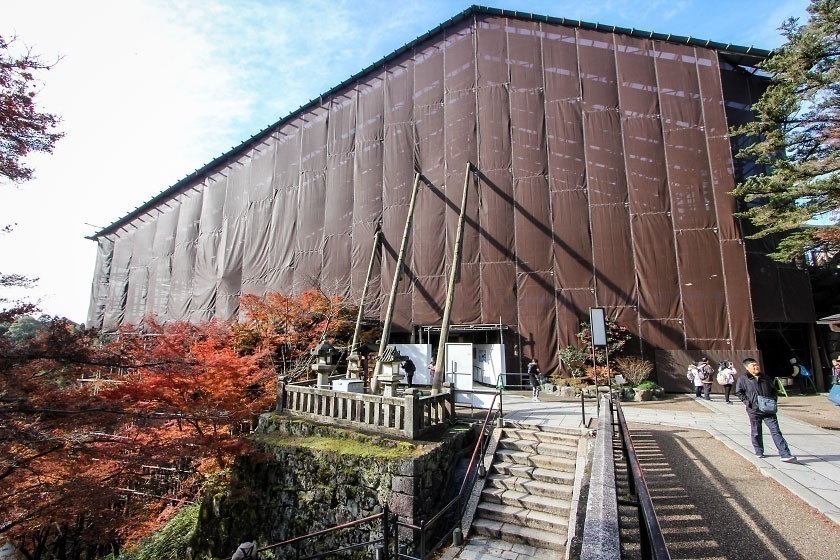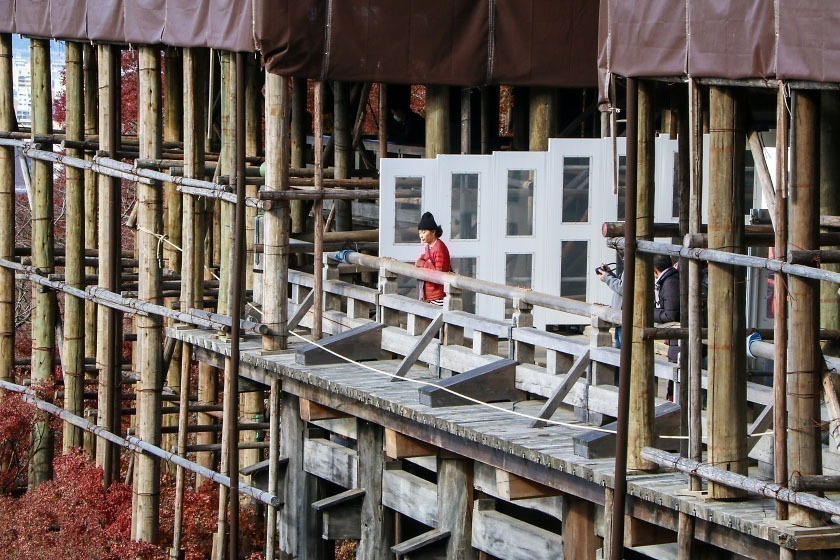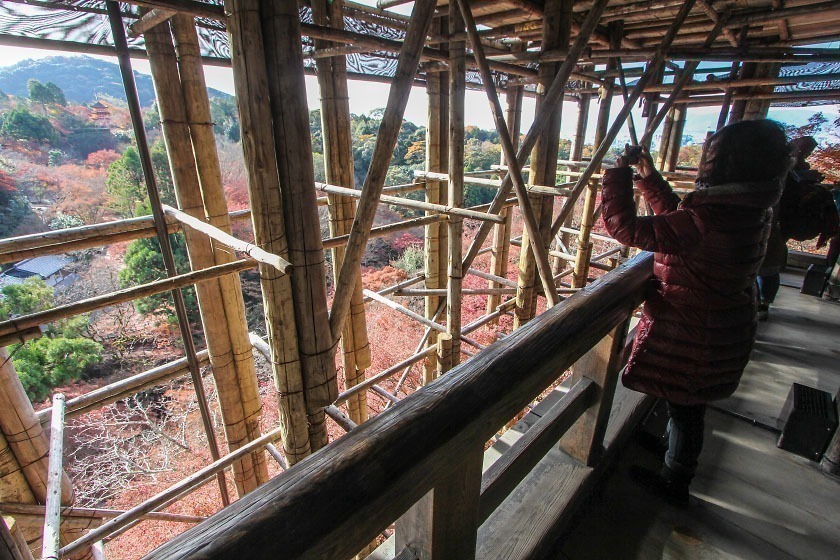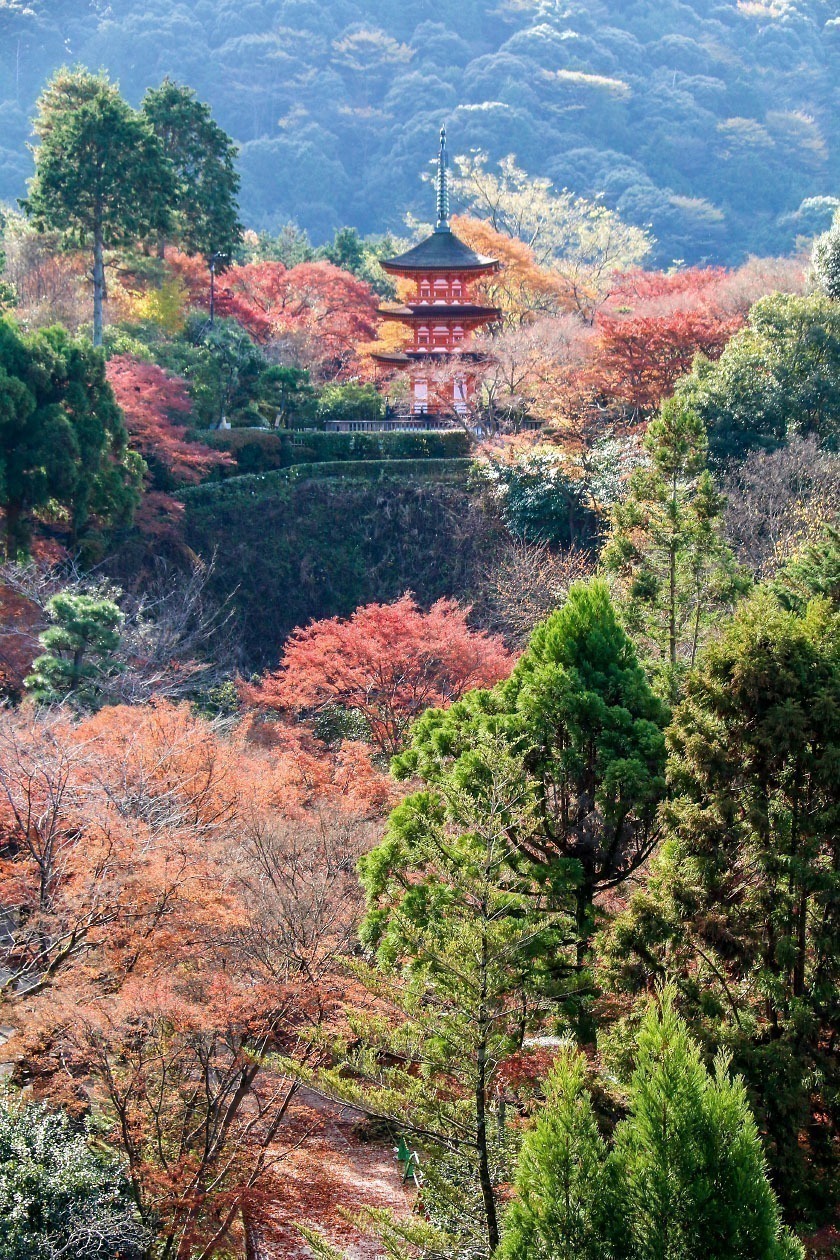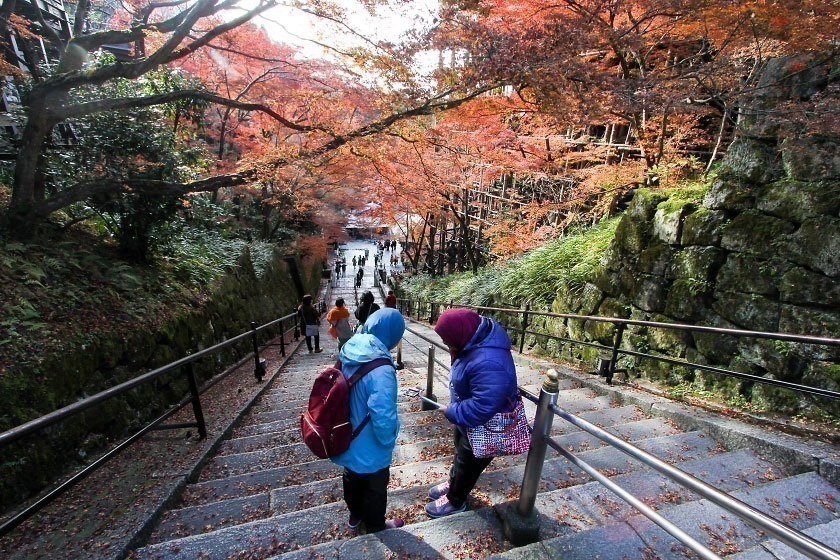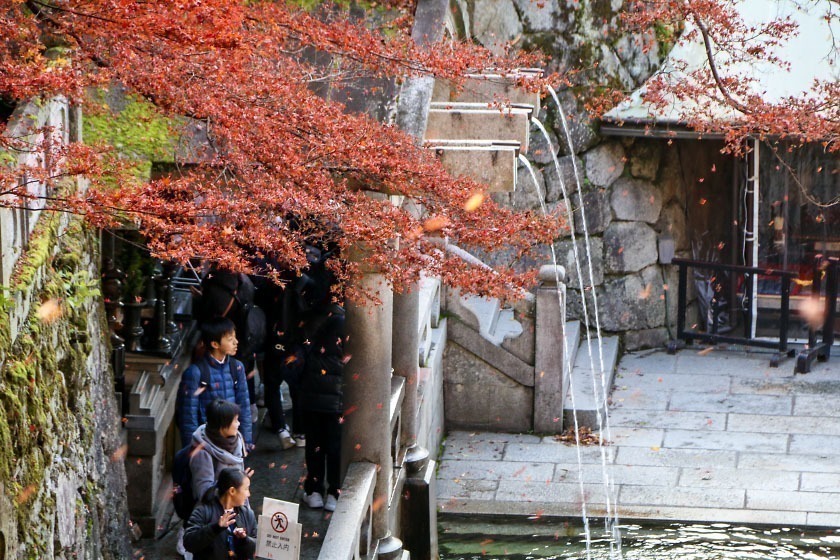 After Kiyomizudera, I took a 30-minute stroll north to another of Kyoto's best late-changing fall color spots, Eikando Temple. Eikando's spacious grounds feature one of Kyoto's prettiest gardens, which happens to be brimming with momiji (Japanese maple) trees.
Again, compared to just last week when sam was here last, the foliage was well into its final stages. The few trees that were still showing color, though, aren't quite done yet, and were offering some nice colors in some spots. Here as well, the colors probably have a few more days to shine before most of the leaves are gone.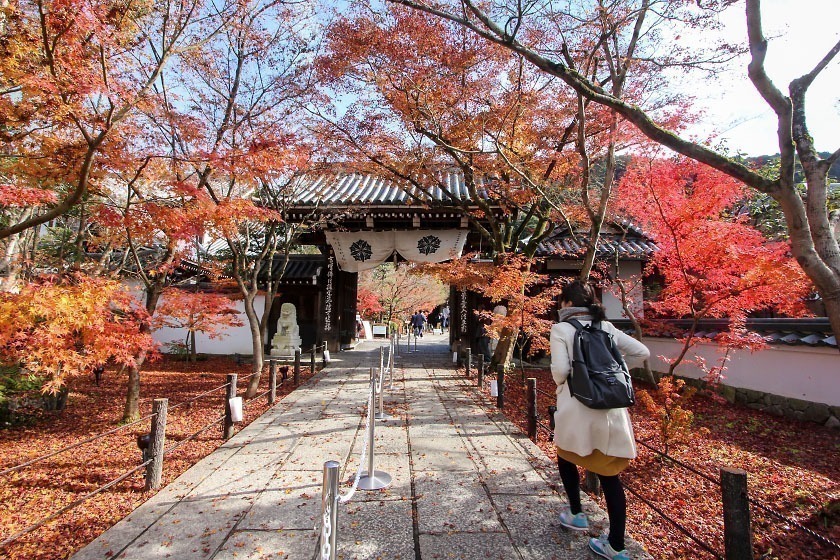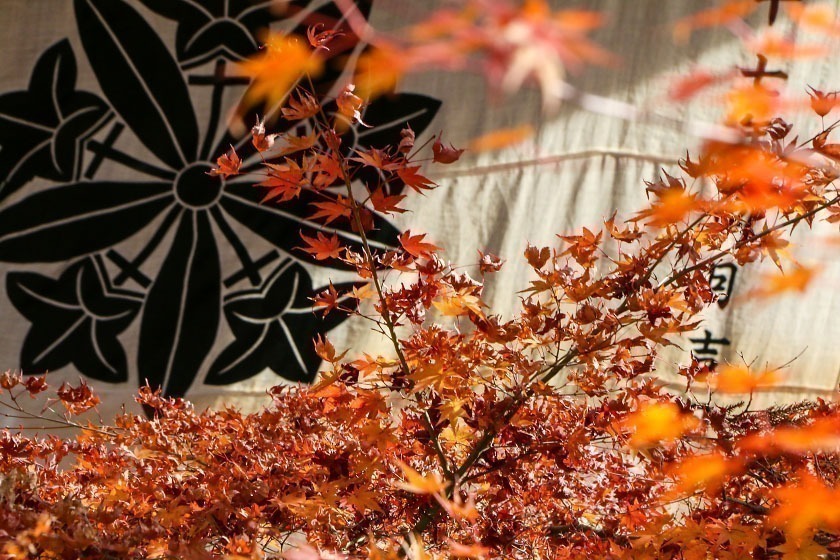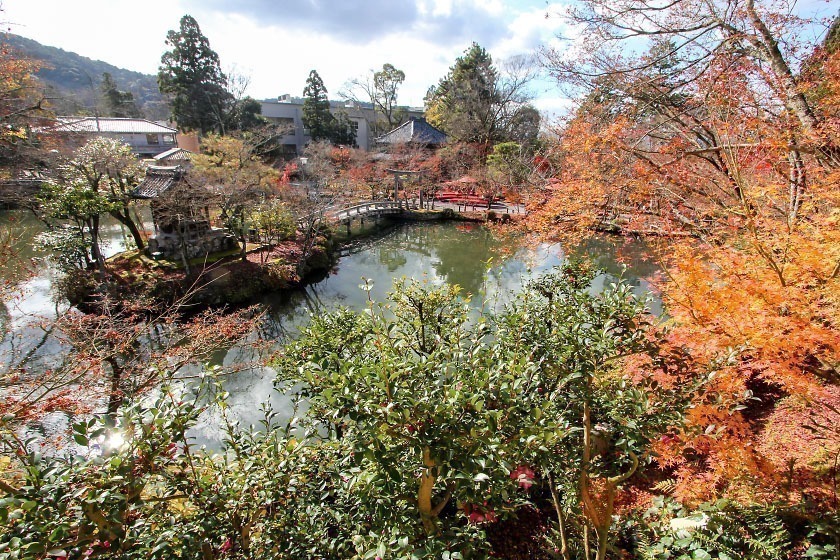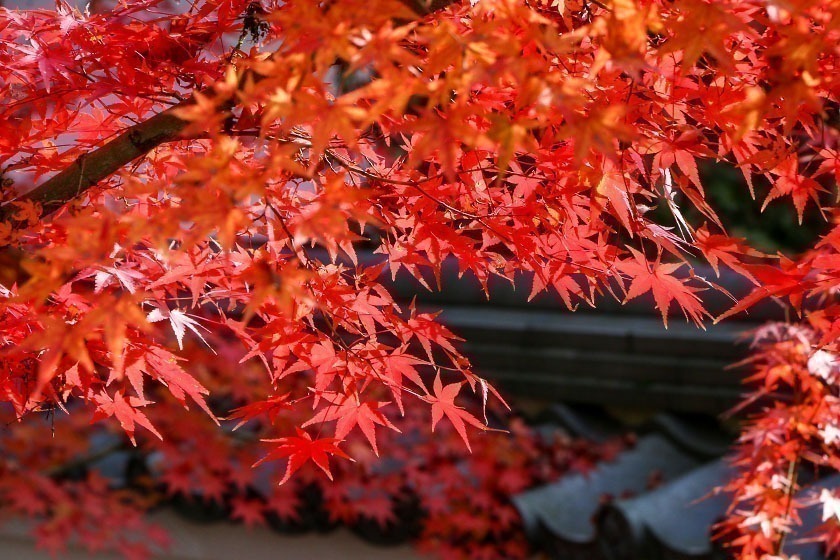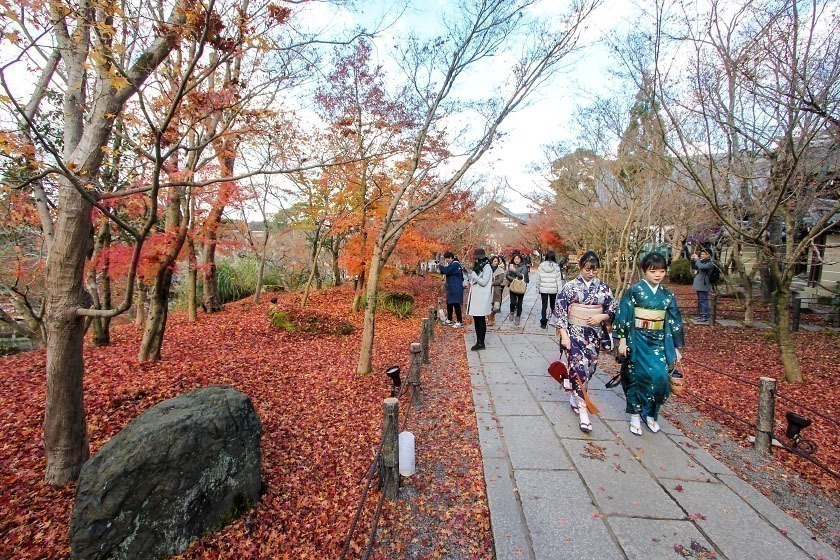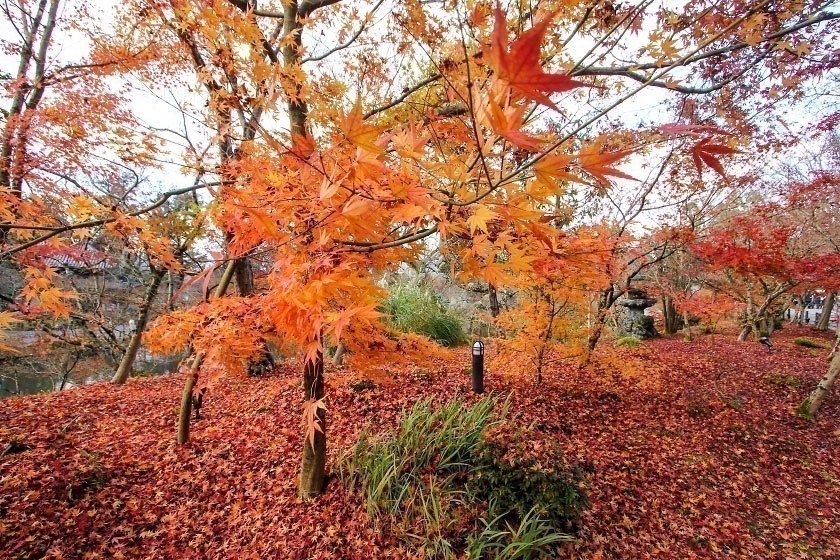 My last stop for today, just a 15-minute walk from Eikando, was Shinnyodo Temple. Shinnyodo is often one of Kyoto's latest-changing spots, though today, I was surprised to see that the foliage here was even further along than my other destinations today—so much so that most trees' leaves were basically gone today.
Though the season was essentially over here, as it soon will be for the rest of Kyoto, the serene grounds still made for a pleasant visit, and had me thinking ahead in the cooling wind to what's to come as winter soon begins.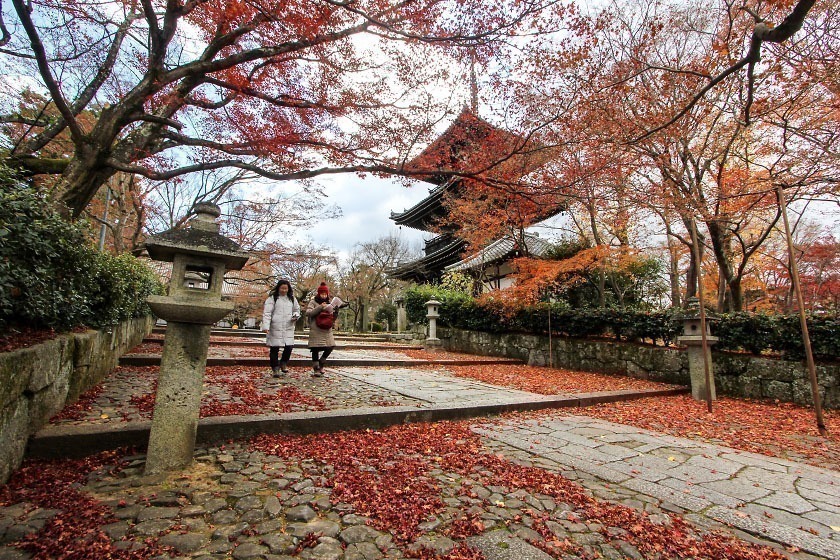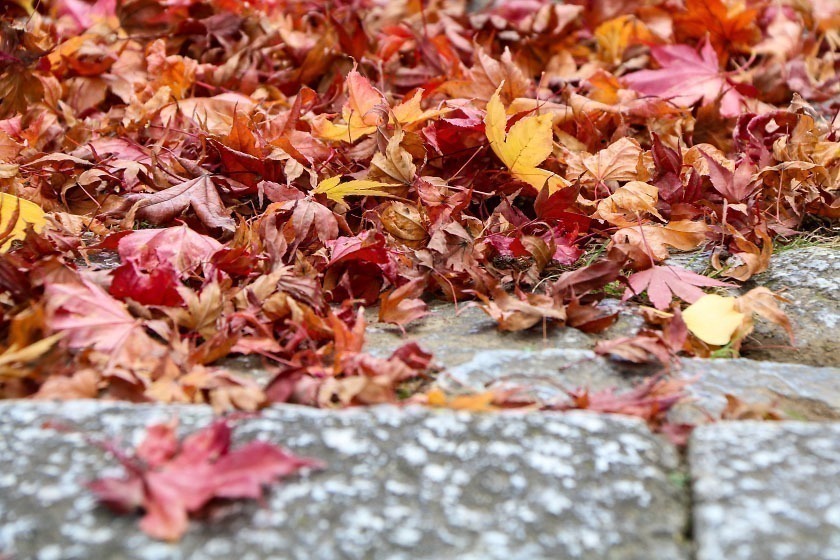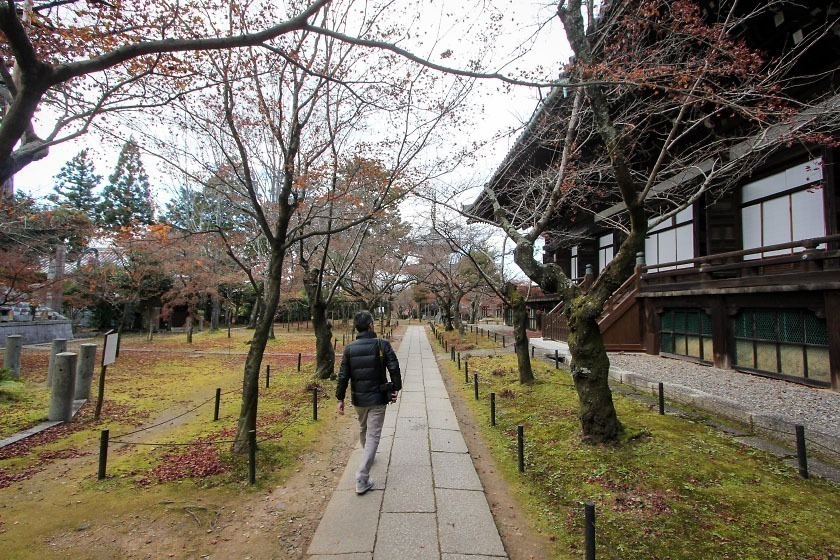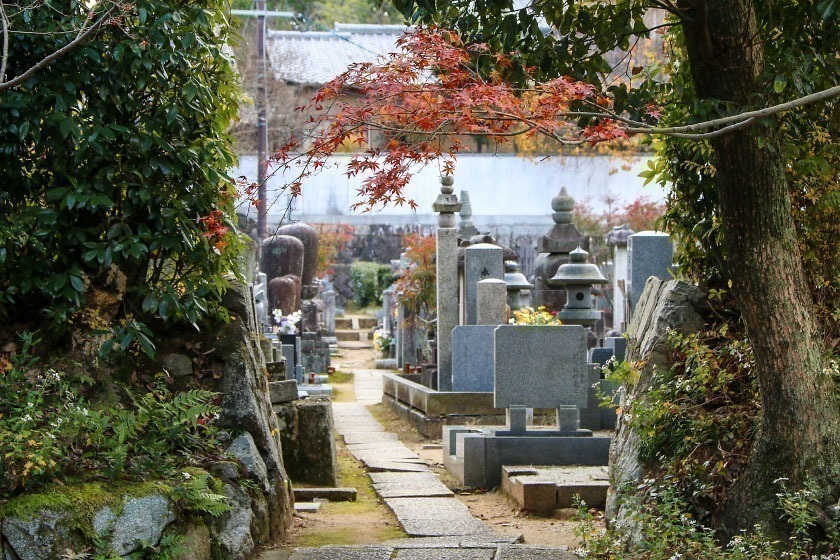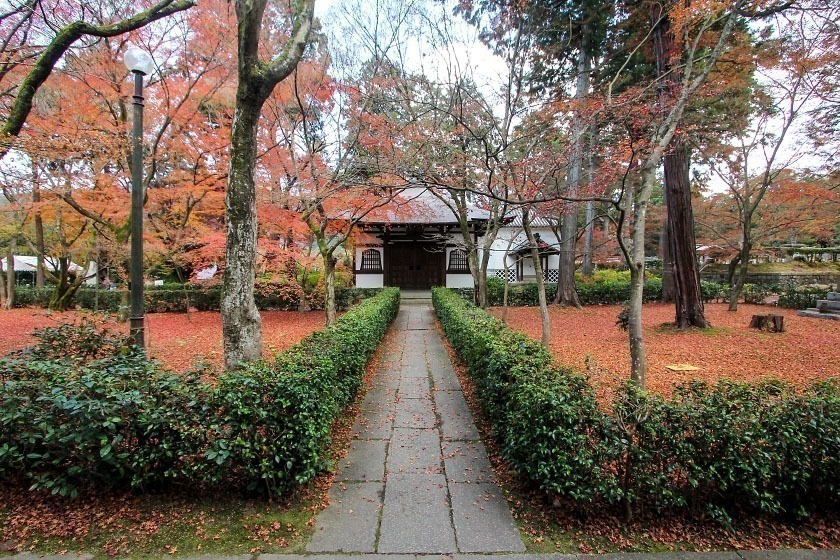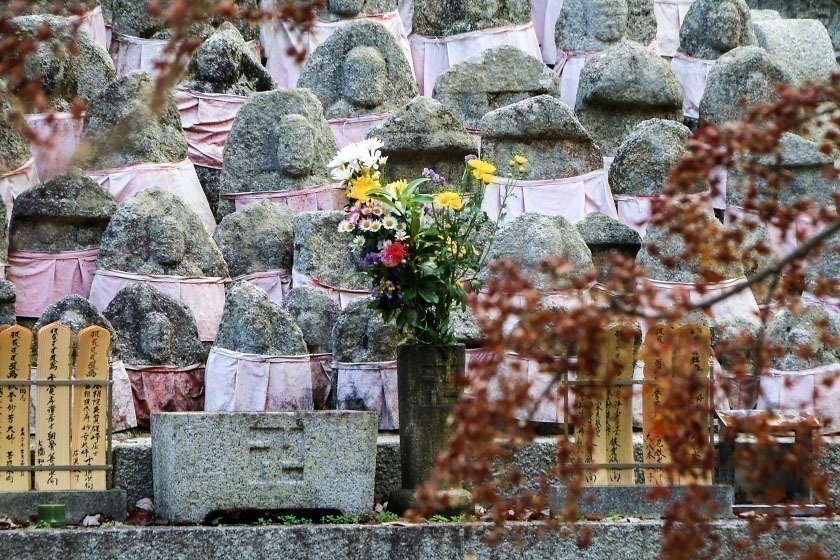 Questions? Ask in our forum.