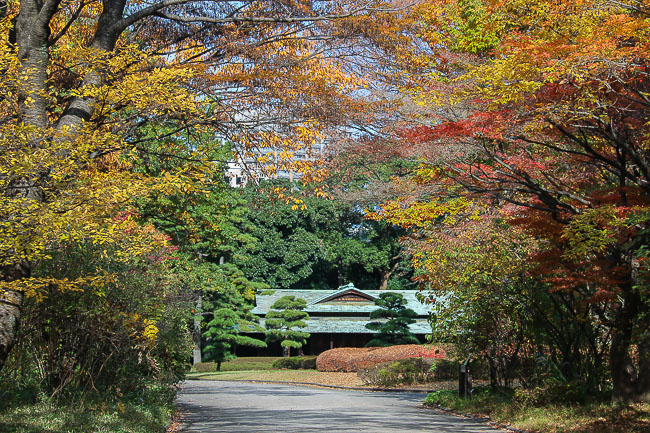 The last time Joe was in Tokyo, he reported that many of the trees in the places he visited, Mount Takao and Shinjuku Gyoen were at their peak. Today, I headed back into the city just four days after our previous Tokyo report to check on the progress of the colors. I found the colors at the places I visited to be at their peak, with the exception of the Aoyama Icho Namiki area which had leaves dropping.
Elsewhere in the country, Sam was in Kyoto today and reported that the colors there were beyond peak. It seems to be that this year's autumn colors are finishing about a week earlier compared to last year.
My first stop for the day was the Aoyama Icho Namiki, a ginkgo tree lined avenue leading towards Meiji Jingu Gaien. Since my last visit about a week ago, the trees had reached their best colors and then started dropping their leaves, all within a span of eight days! I found that that half the leaves had fallen off, creating a yellow carpet on the ground which many visitors were sitting in and throwing for picture effect. It will not be long before all the leaves drop off as the temperature gets lower, putting us right into winter.
The Jingugaien Ginkgo Festival was supposed to have started on November 18, but the entire festival has been cancelled due to unforeseen circumstances.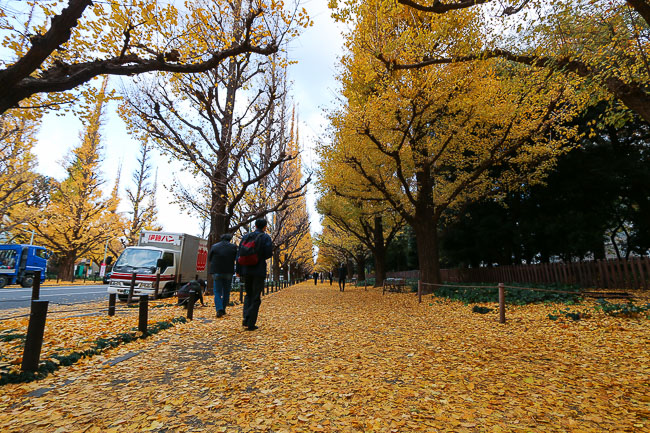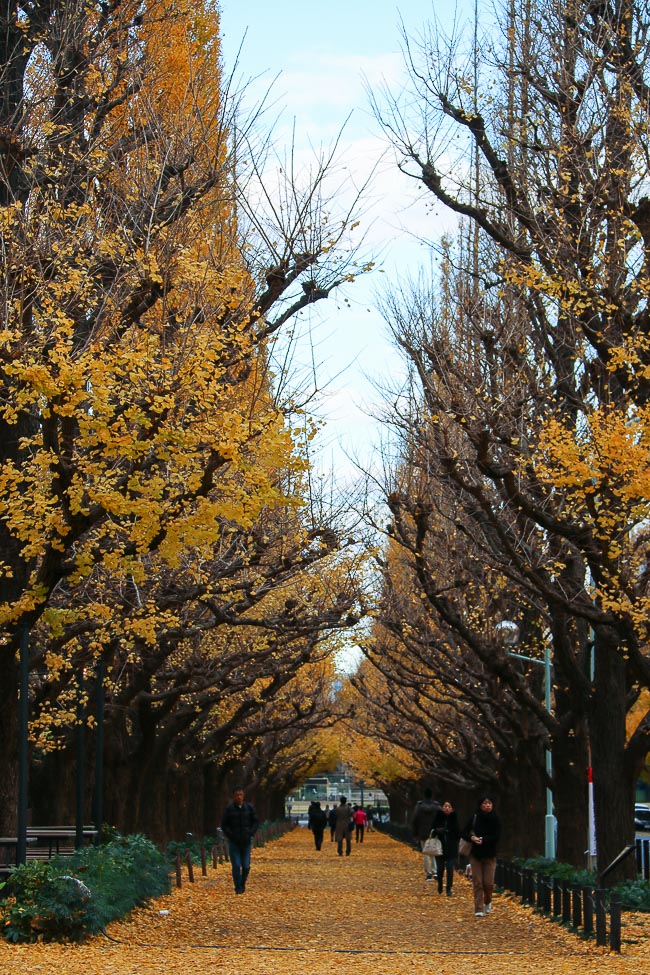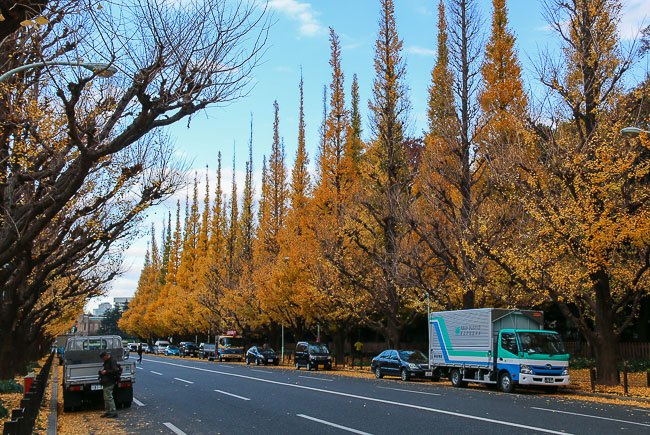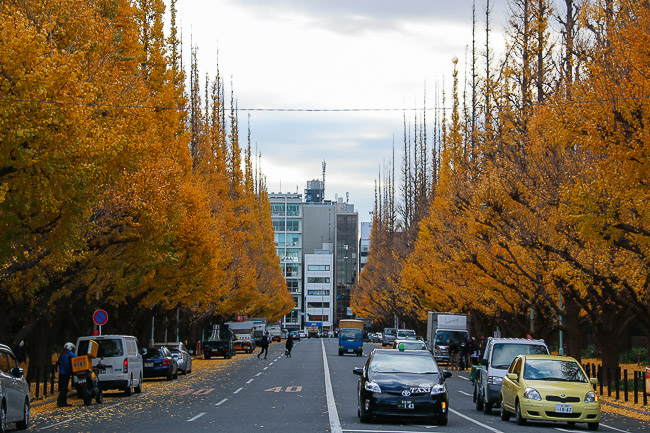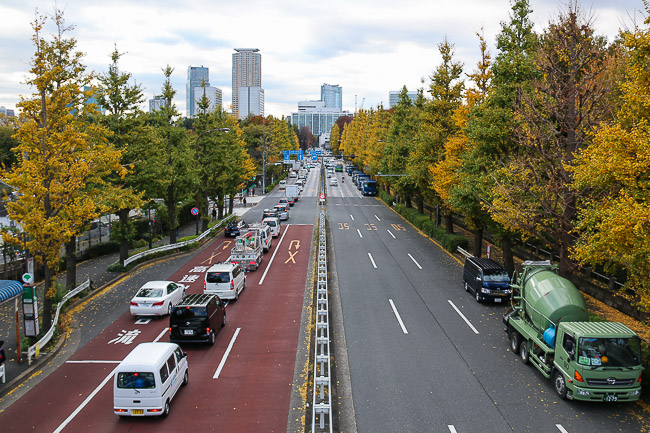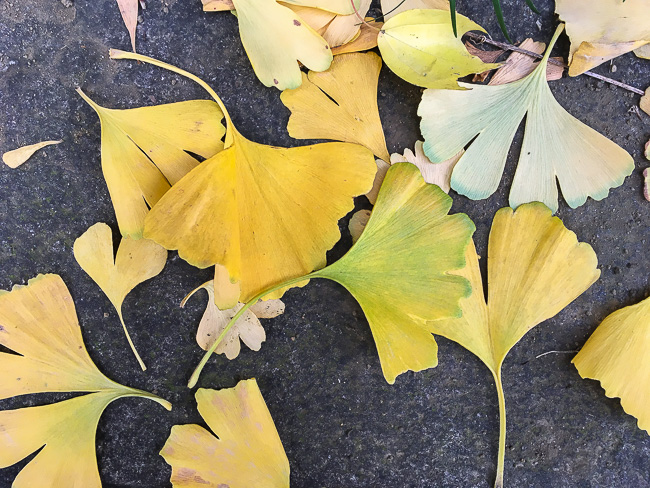 The last time we were at Rikugien Garden was a week ago when the leaves were approaching peak. I found that the colors have developed nicely since then, and am pleased to report that they are at their peak. Evening illumination will continue through to December 7. During the illumination period, the garden is open till 21:00 (entry until 20:30), and the Somei Gate, which is a two minute walk from Komagome Station is also open.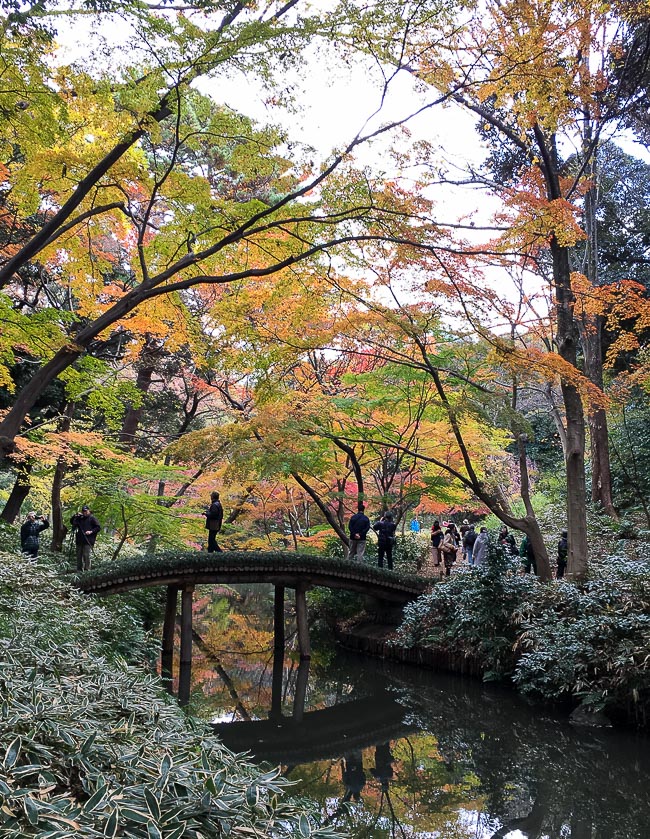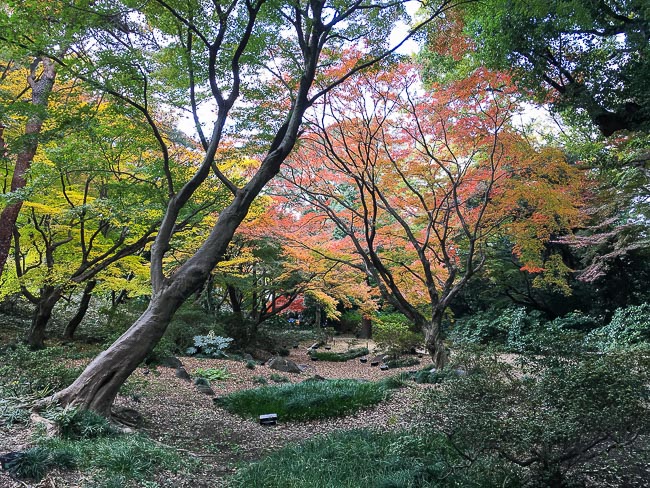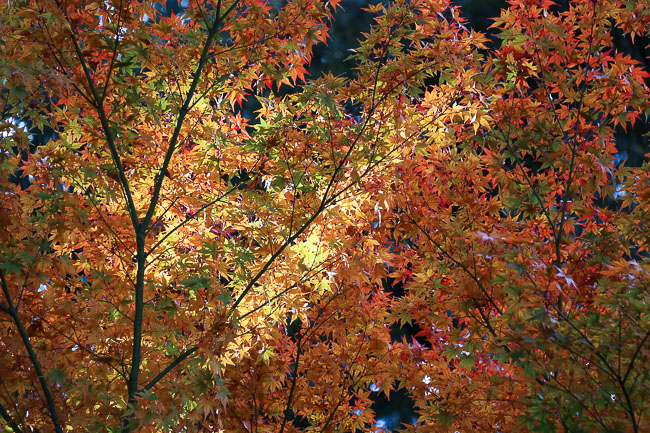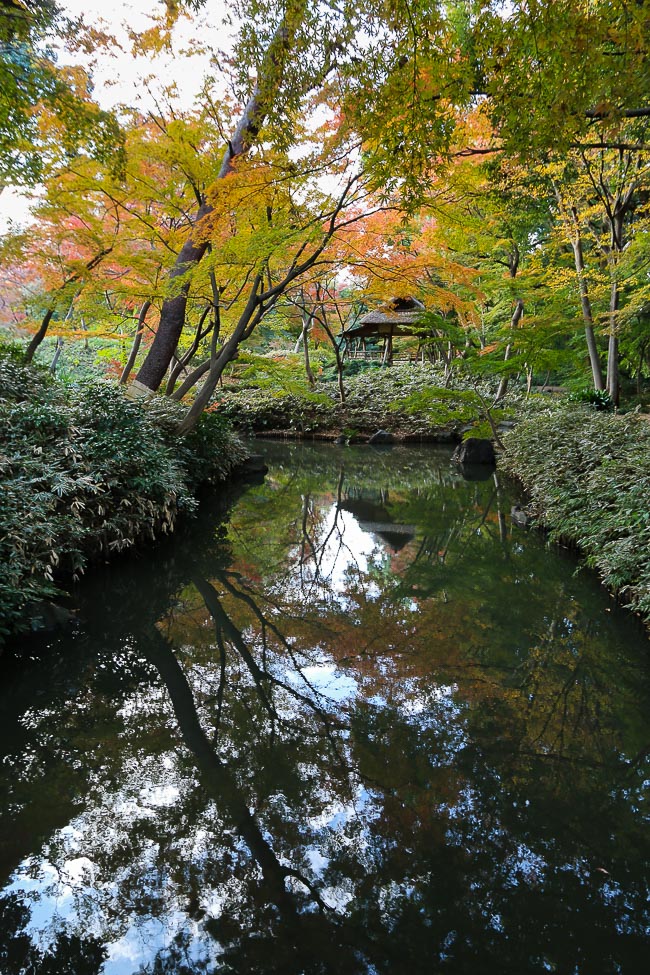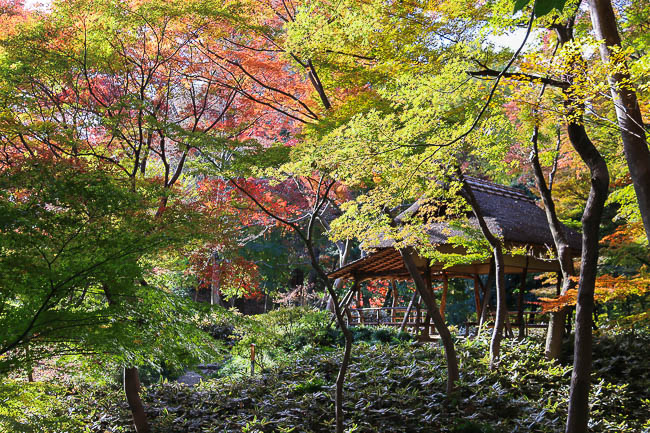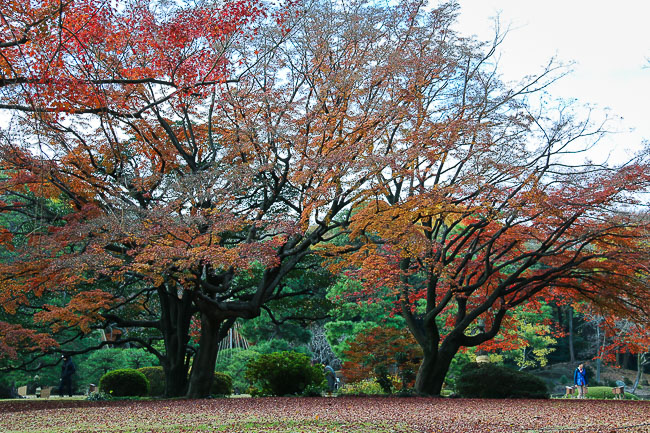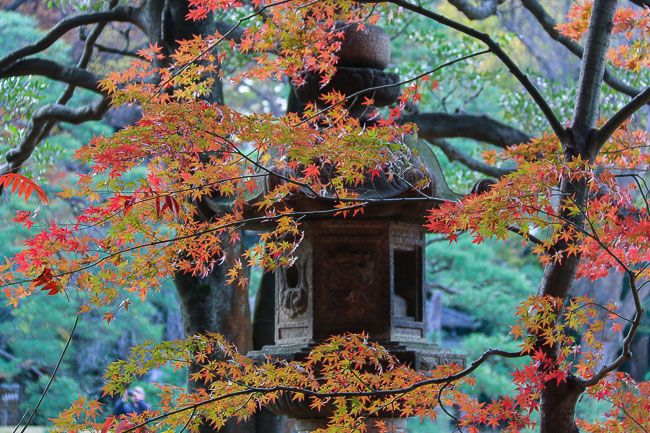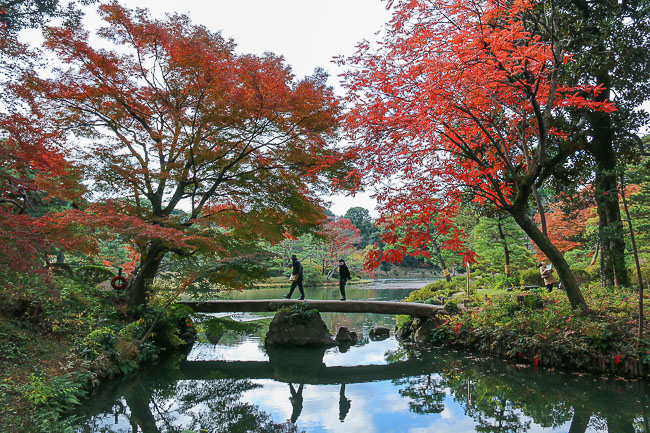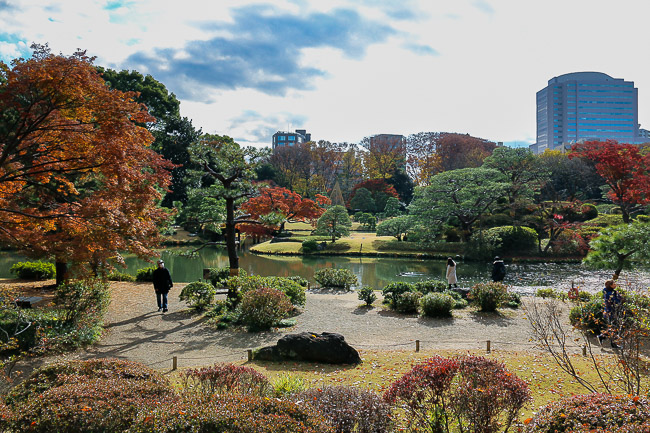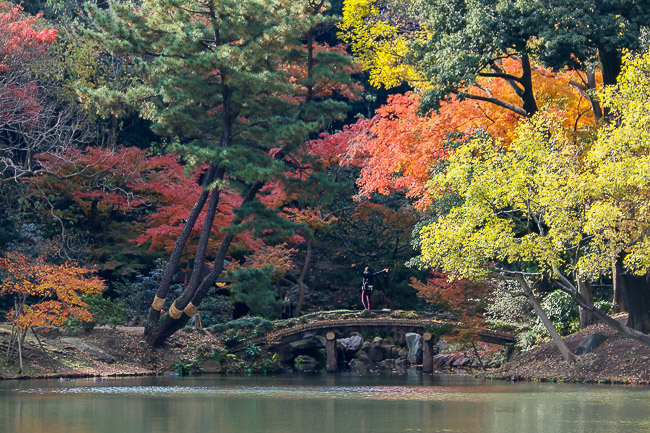 My last spot for the day was the Imperial East Garden where Joe visited about two weeks ago. Despite the colors being at their peak then, I found that the trees were still holding on to their colorful leaves. Some trees had already started shedding their leaves, but the maple trees were starting to look gorgeous in the spacious garden grounds. I also took the opportunity to get up close to the Fujimi-yagura and enter the Fujimi-tamon, which was recently opened to the public for the first time. It seems that the Fujimi-tamon was used for other purposes that just a storage place, but more work needs to be carried out to find out what its purpose was.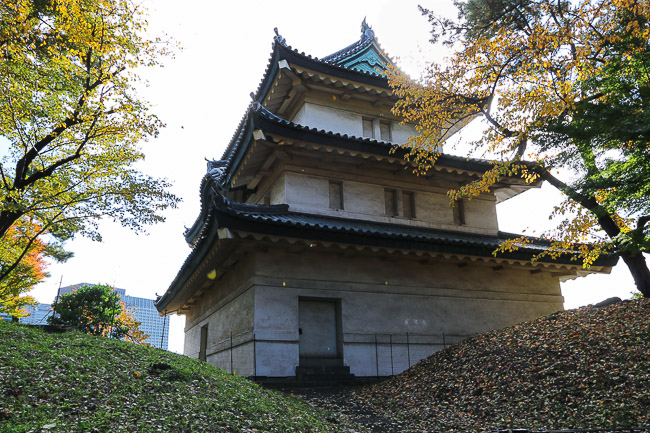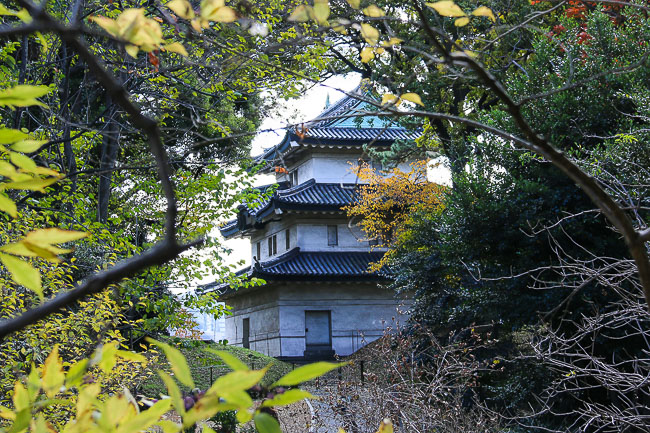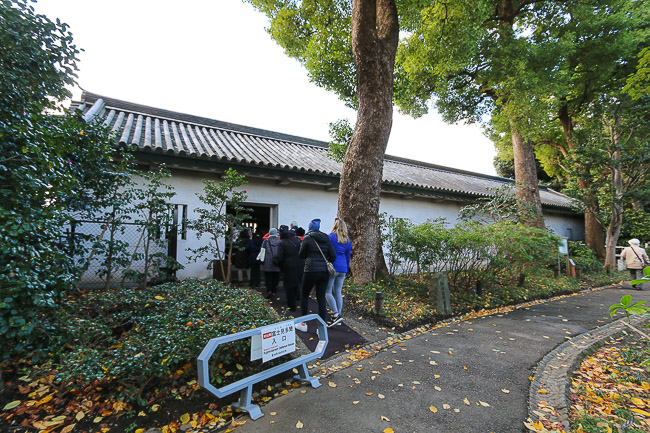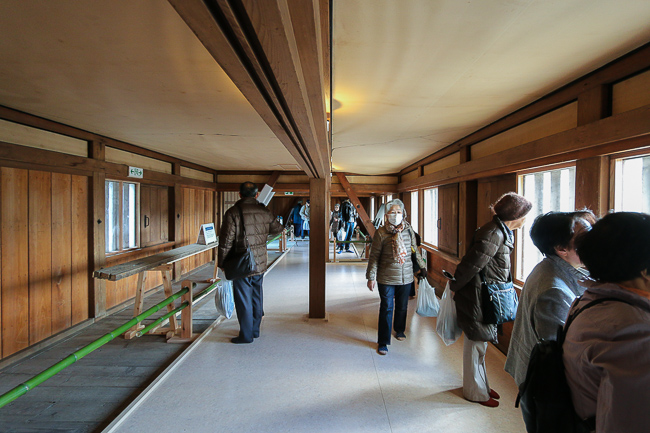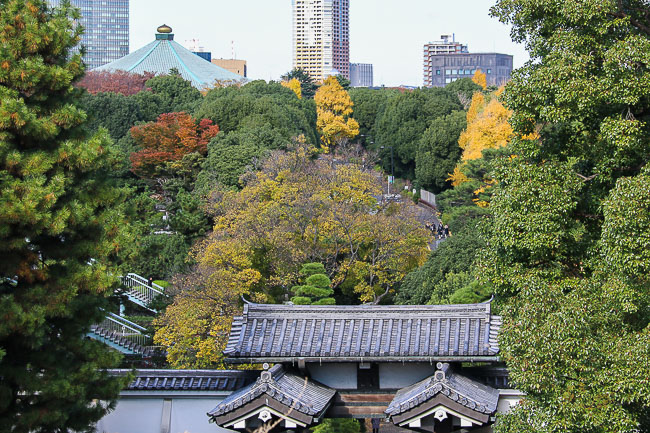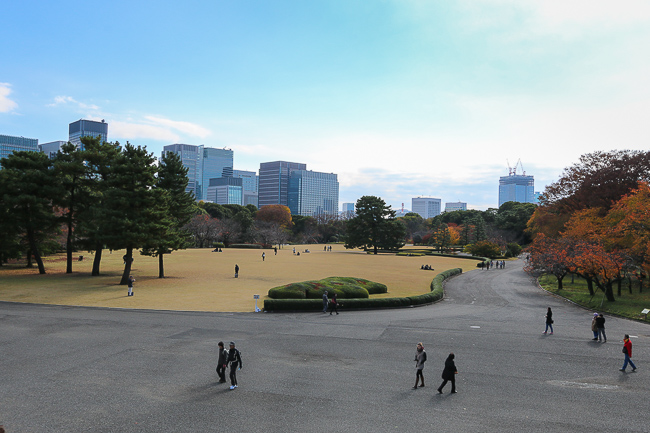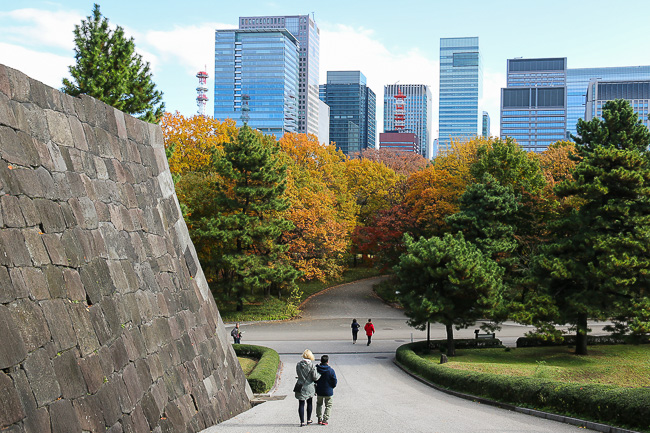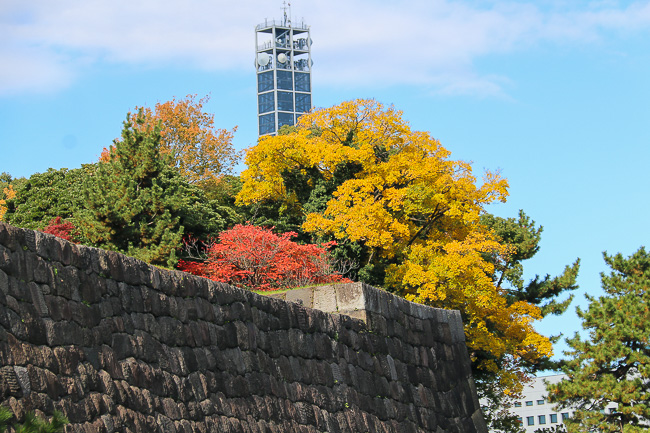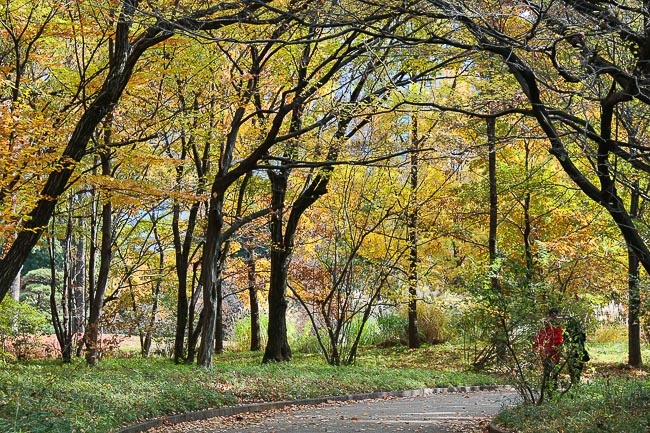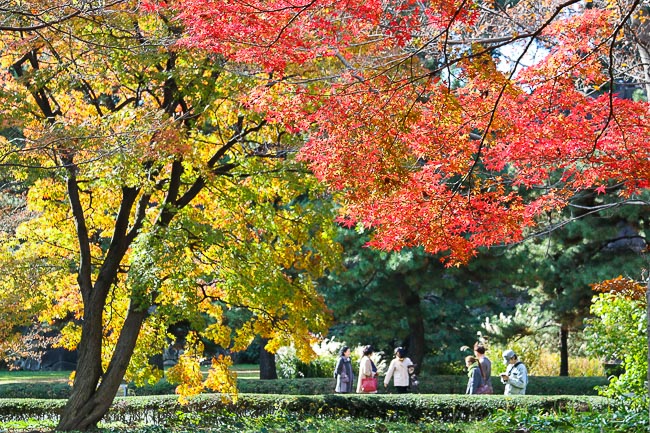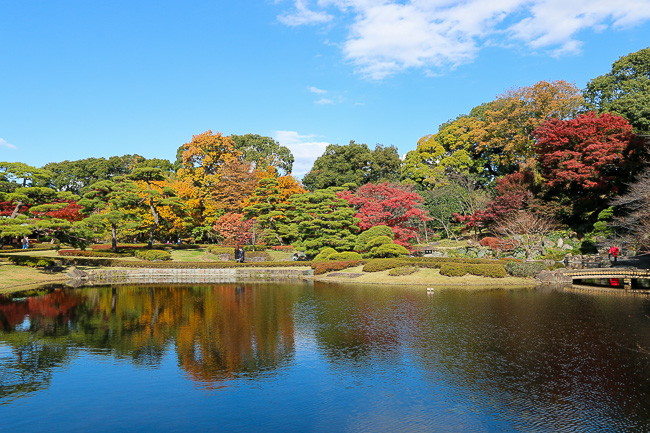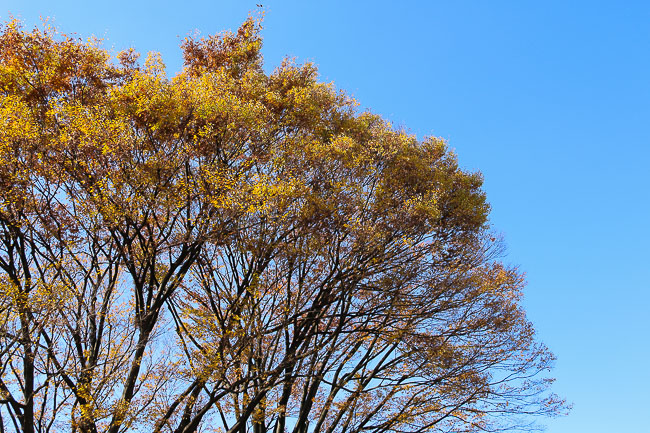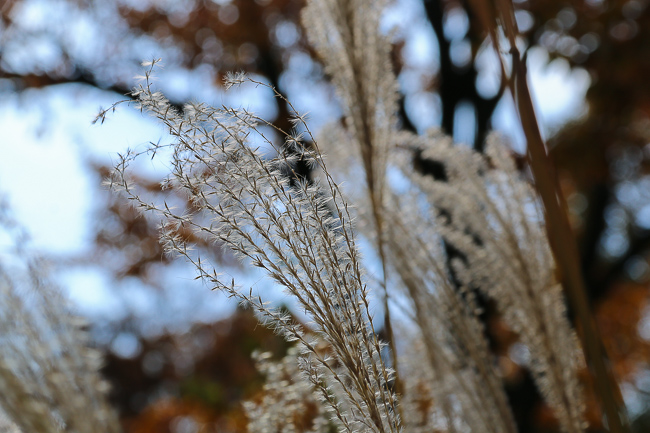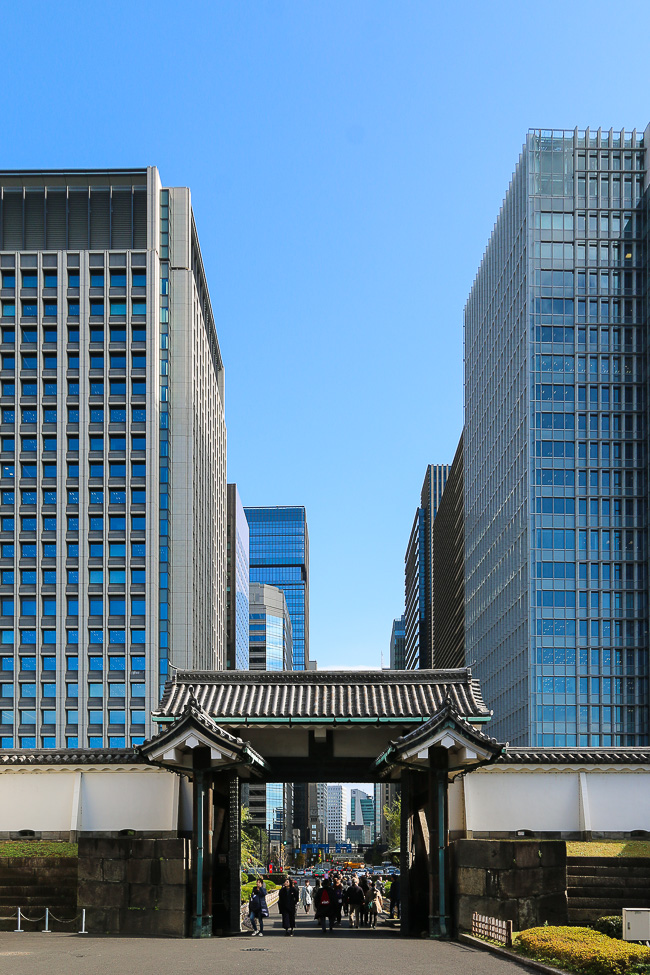 Questions? Ask in our forum.