Autumn Color Report 2011
Official autumn color reports by japan-guide.com
2011/11/30 - Kyoto Report
by schauwecker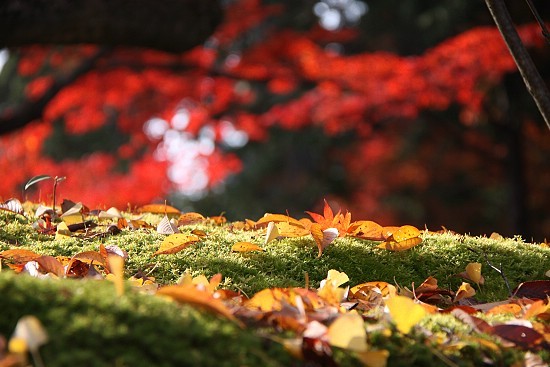 As Kyoto remains at the peak of the autumn color season, I visited some lesser known koyo spots in the northeastern part of the city: Manshuin, Enkoji, Shinnyodo and Honenin Temples.
Manshuin Temple is located a short walk from the Shugakuin Imperial Villa and offered some amazing colors today along its outer walls. The trees around the temple were at the peak of their seasonal beauty and have started to drop some leaves, creating colorful patters on the moss beneath. On the paid temple grounds, colorful trees were less numerous.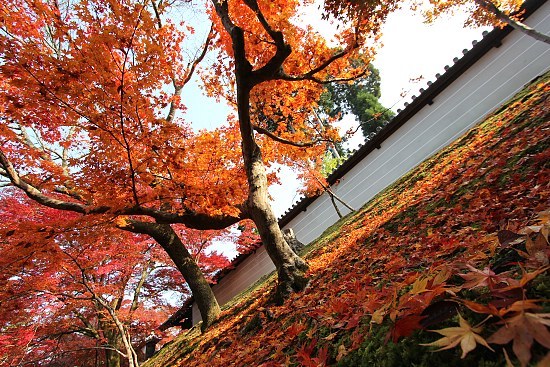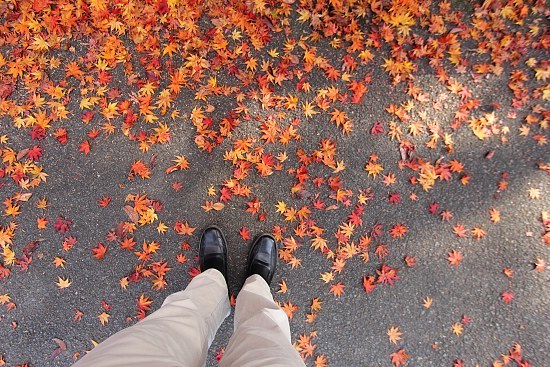 Enkoji Temple is a small Zen temple, a ten minute walk from Manshuin. Its courtyard is filled with maple trees that seemed to already approach the end of their peak today and have created a wonderful carpet of yellow, orange and red leaves beneath themselves. An observation point on the hill behind the main hall allows for some intriguing bird's eye views.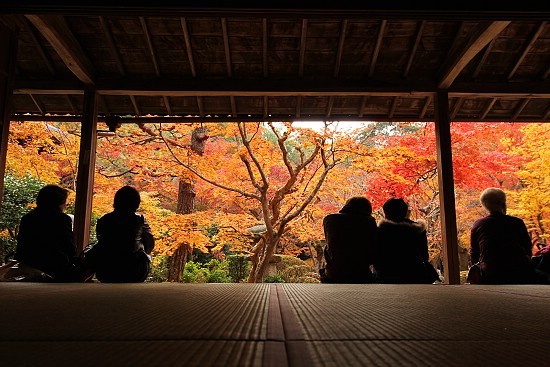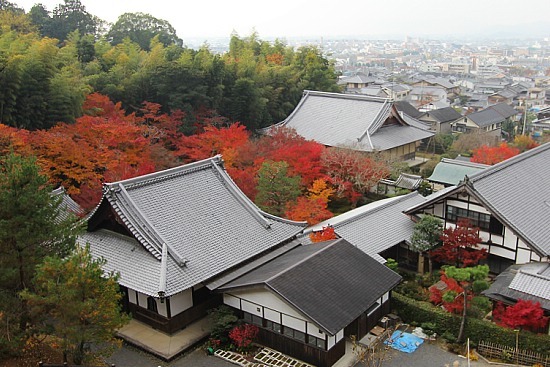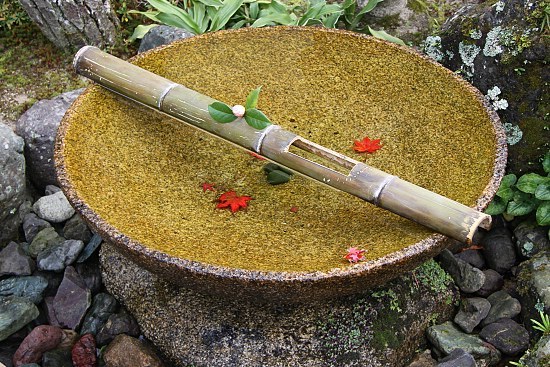 Shinnyodo is a pretty temple with free grounds and a three storied pagoda on a small hill not far from Ginkakuji and the Philosopher's Path. Large numbers of maple trees along its approach and on its grounds make it one of Kyoto's nicest, lesser known koyo spots. The trees are currently at their peak and should remain worth a visit for another week.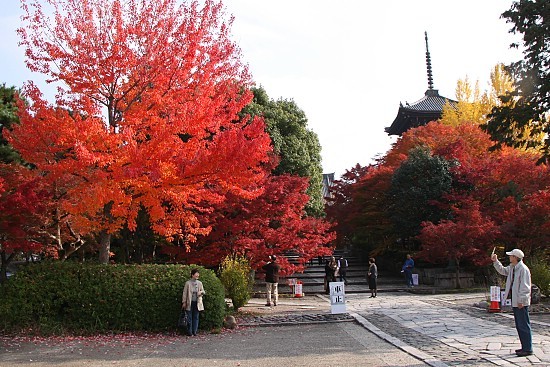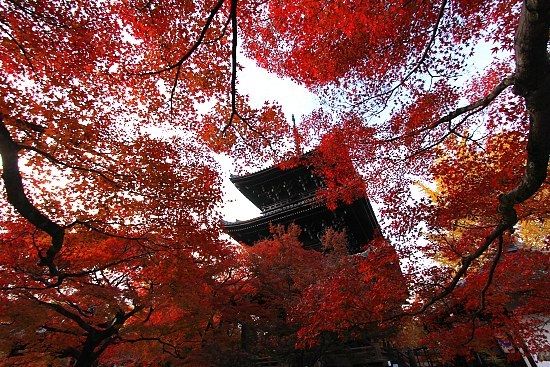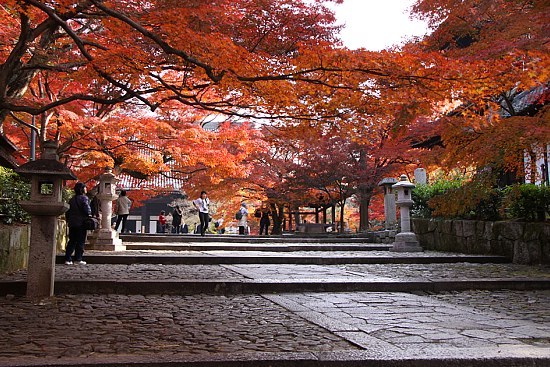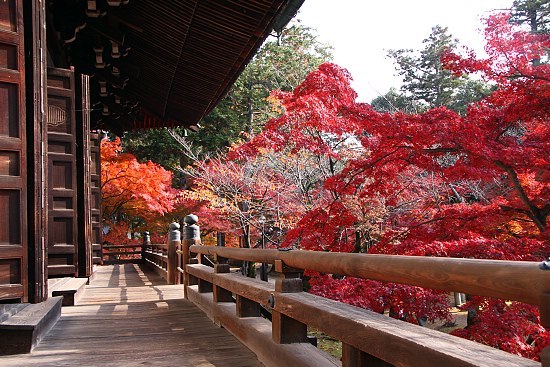 Just a few steps off the Philosopher Path stands Honenin with its moss covered entrance gate that is another local favorite, little known among the masses visiting neighboring Ginkakuji. Compared with the other spots that I had visited today, however, the colors at Honenin were not quite as spectacular. And the many photographers (including myself) waiting for the gate to be free of people did rob the place of its usual off-the-beaten-path atmosphere.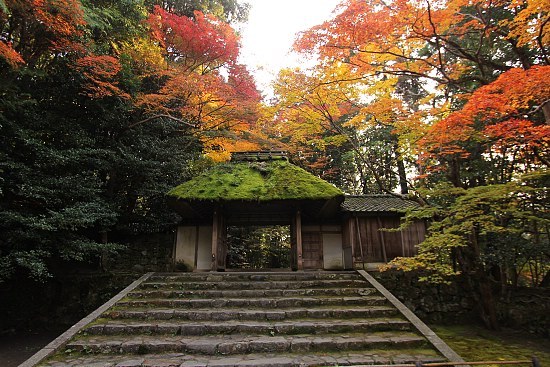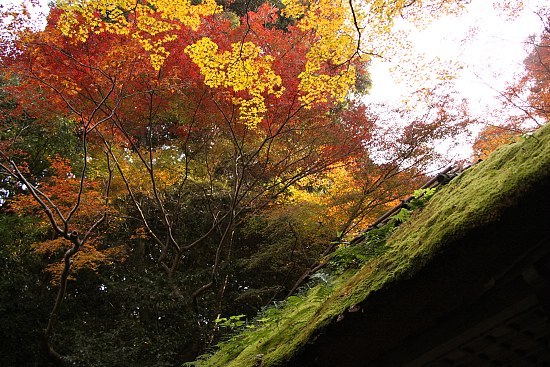 Questions? Ask in our forum.