Autumn Color Report 2010
by japan-guide.com
This is the official japan-guide.com autumn color report for 2010. Please visit also our guide to autumn leaves for more general information and our schedule of upcoming reports.
2010/11/16 - Koyasan Report
by scott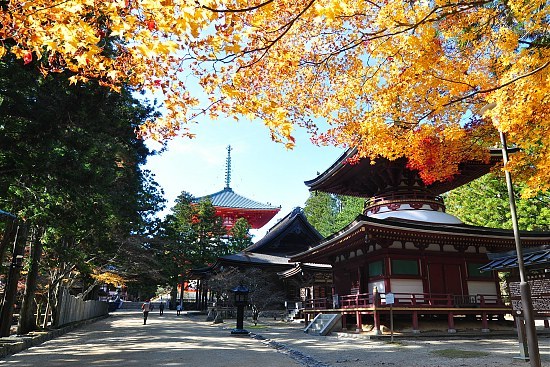 Today we continued our autumn leaf (koyo) reporting with a trip to Koyasan, the headquarters of Shingon Buddhism high up in the mountains of Wakayama Prefecture. Due to Koyasan's high elevation and cool climate, its trees change colors relatively early in the season.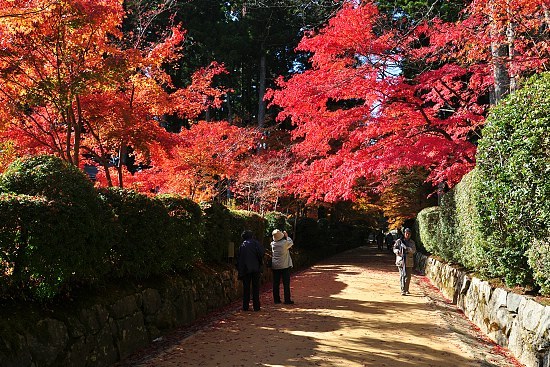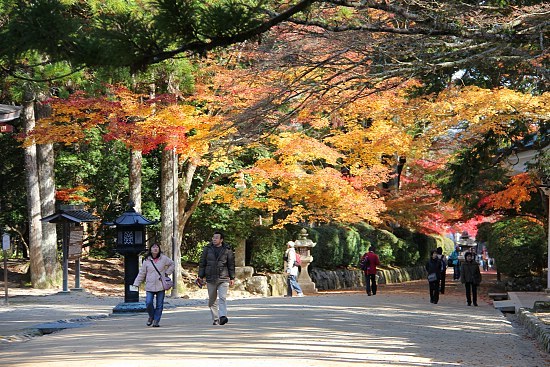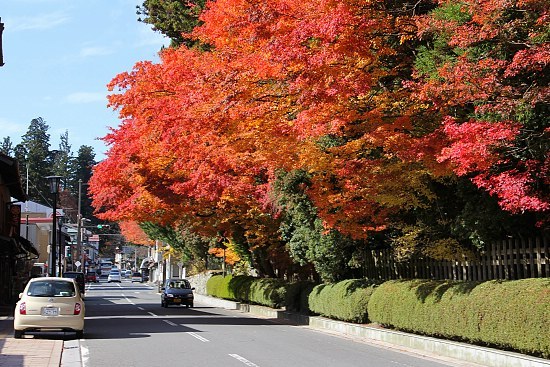 The trees around Koyasan are currently towards the end of their peak color. Many brightly colored maple trees can be found around the dozens of temples that make up the town on Koyasan, especially around the approach and streets around the Garan. However, a noticeable number of trees are beginning to brown and drop their leaves, and the season is probably soon coming to a close.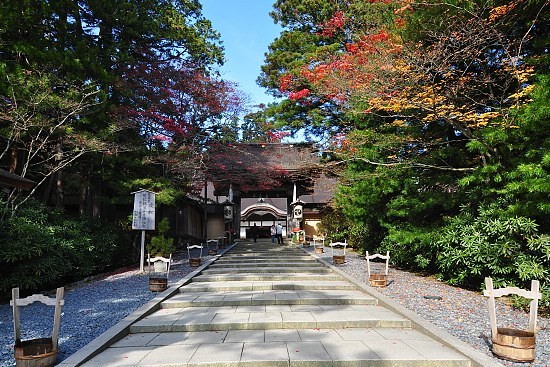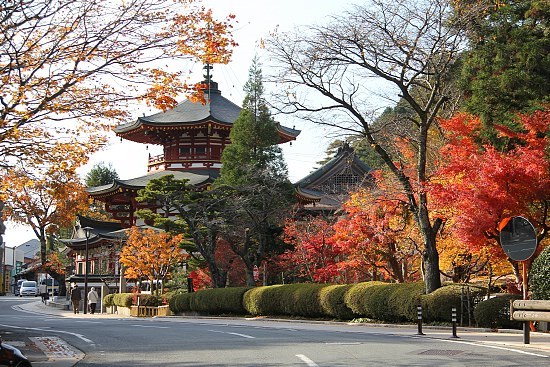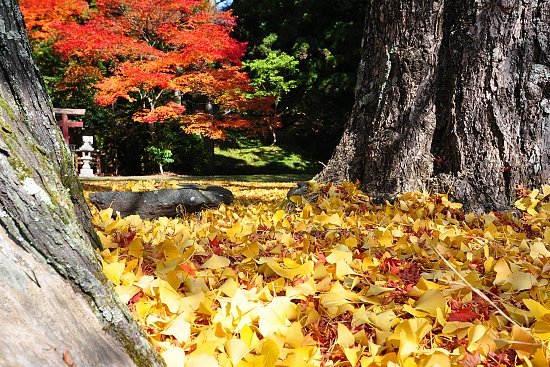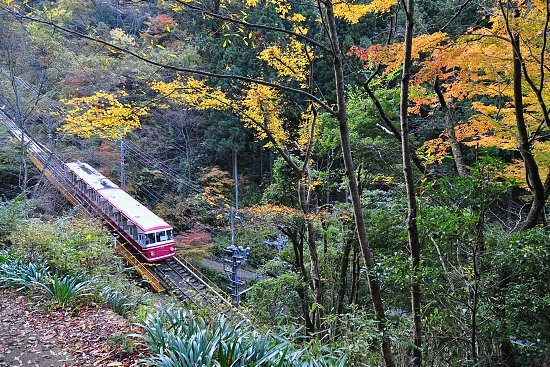 Questions? Ask in our forum.