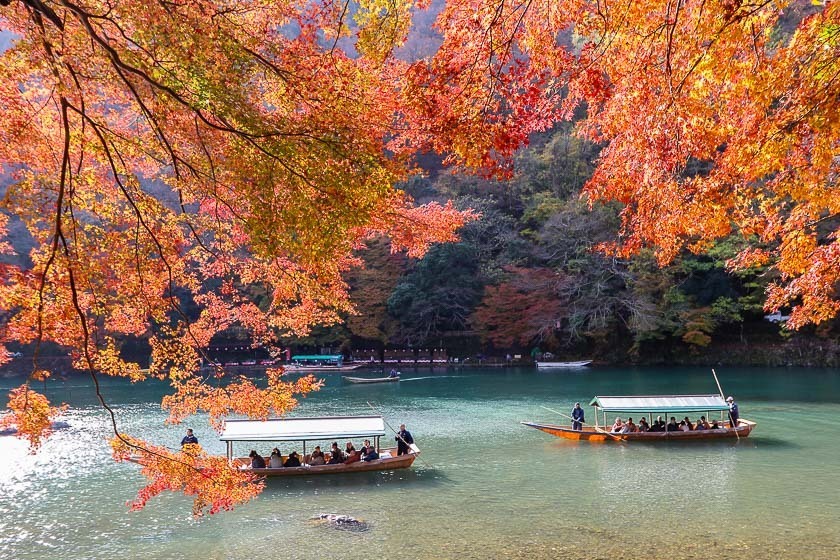 This week has seen cities like Tokyo and Kyoto showing off their best autumn colors. Temperatures have dropped considerably in the last couple of weeks and that also encouraged the colors to improve quickly to now.
Today, I was back in Kyoto to check out some of the other popular autumn colors spots in the city. I found the colors to be at their peak, with some places displaying more intense hues than others. The best viewing period should continue through to this weekend, but I am not hopeful for them to last till the beginning of December.
As it was a national holiday today, the crowds were amazing and I expect the coming weekend to be even more crowded. For those who plan to be in the city this coming weekend, be prepared for long lines to get into temples and lots of people everywhere.
My first stop was Arashiyama, where I visited Tenryuji Temple and Jojakkoji Temple. The colors here were at their best and made for extremely spectacular strolls through the individual temples.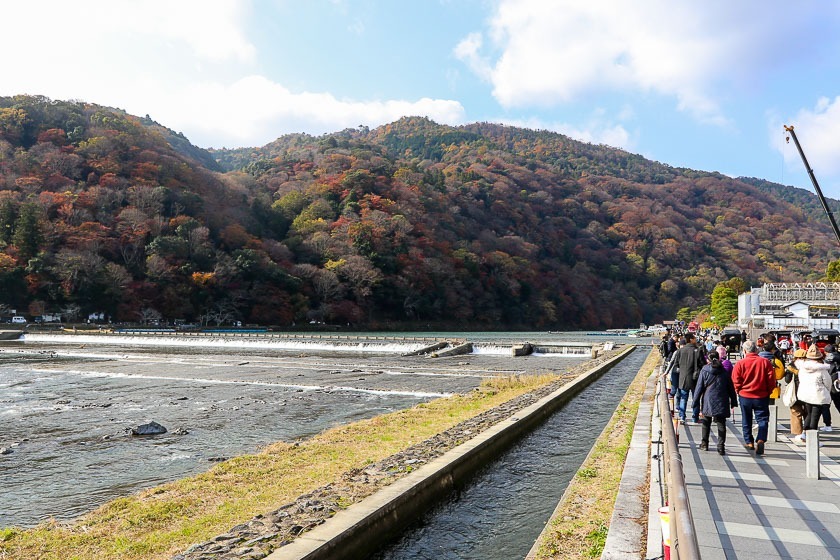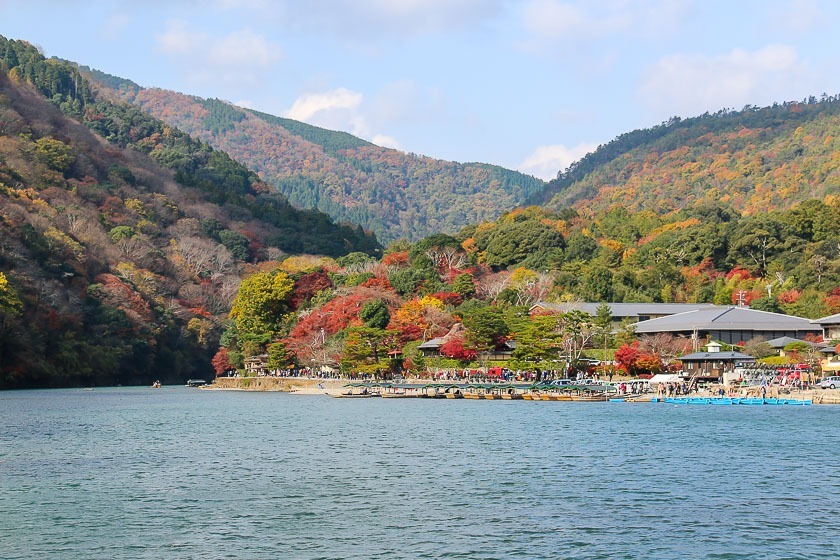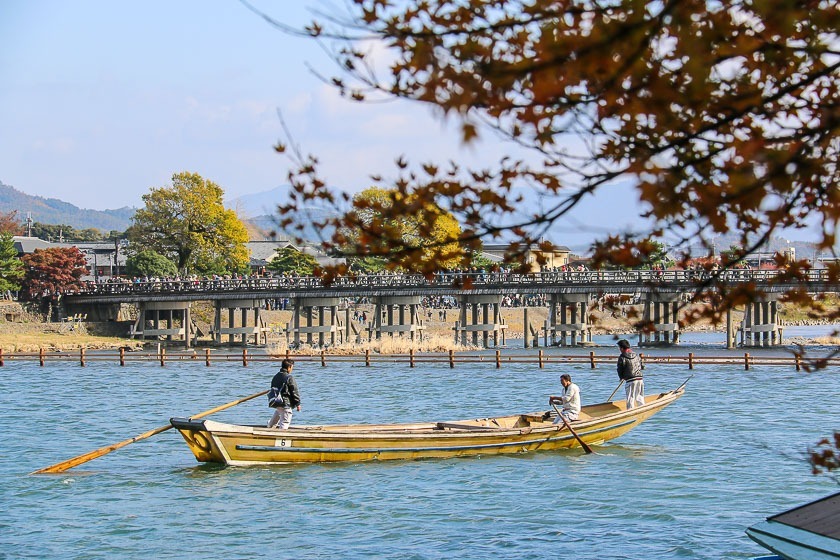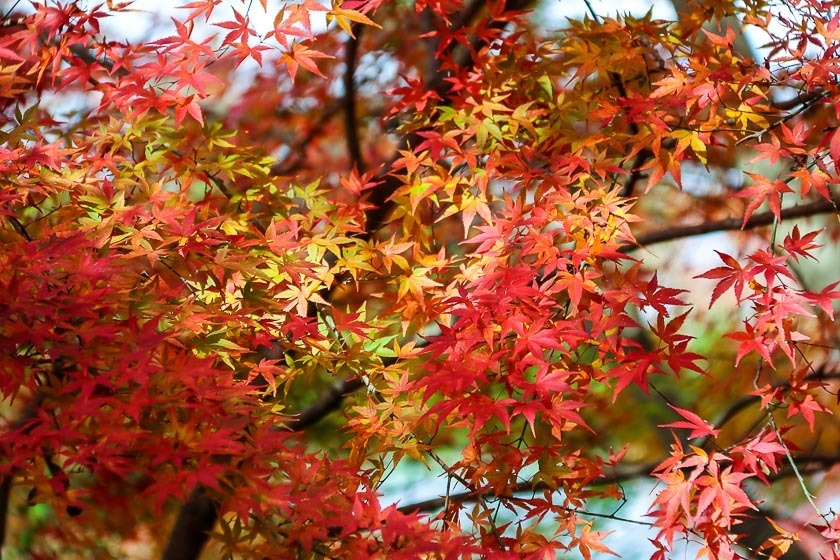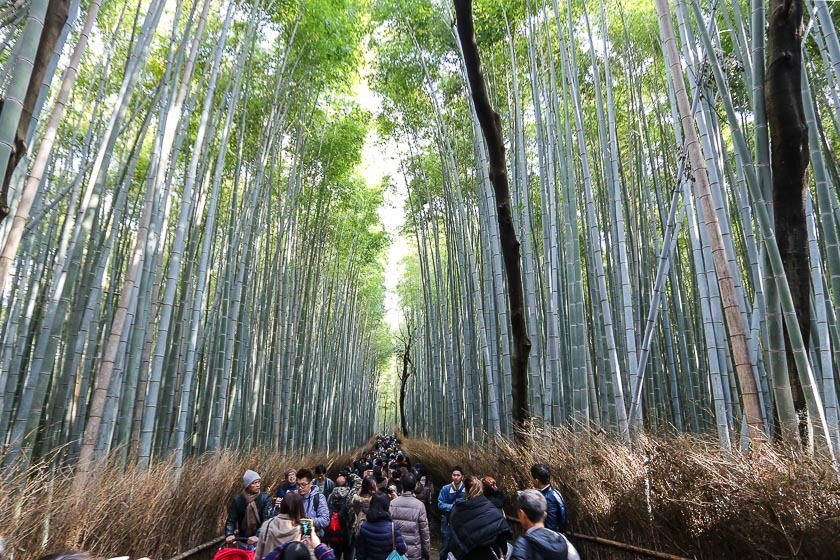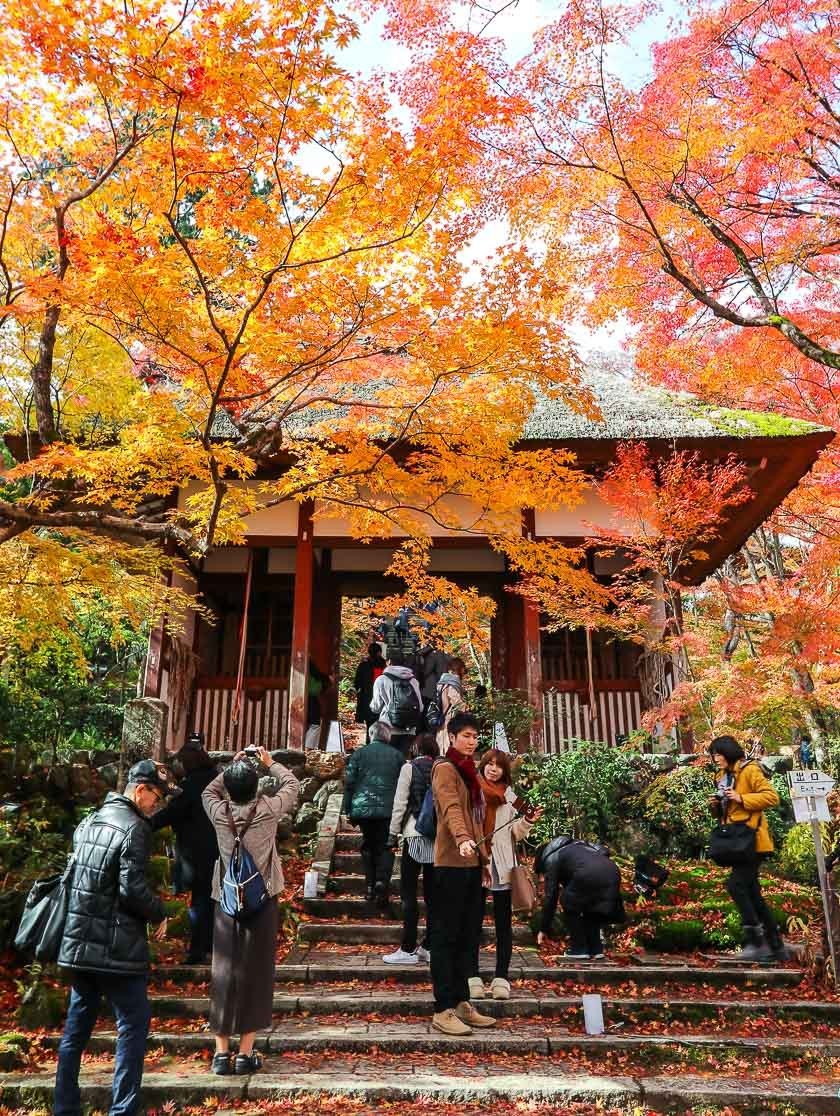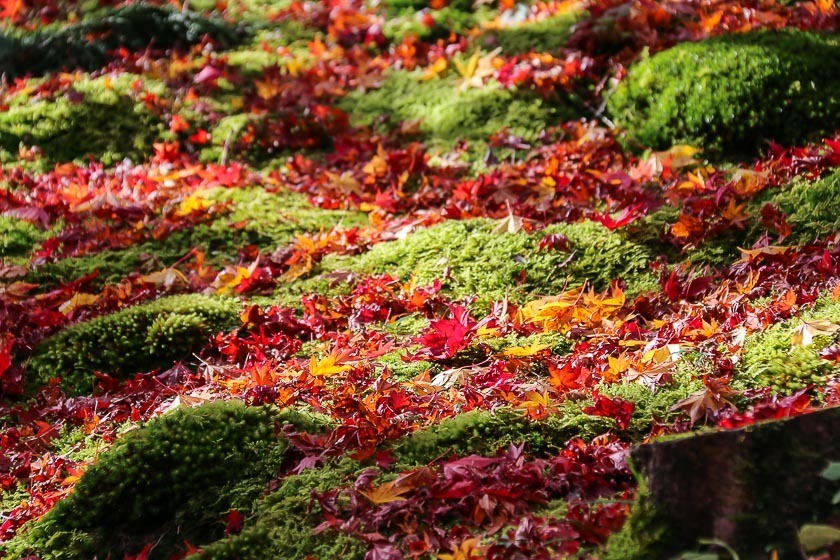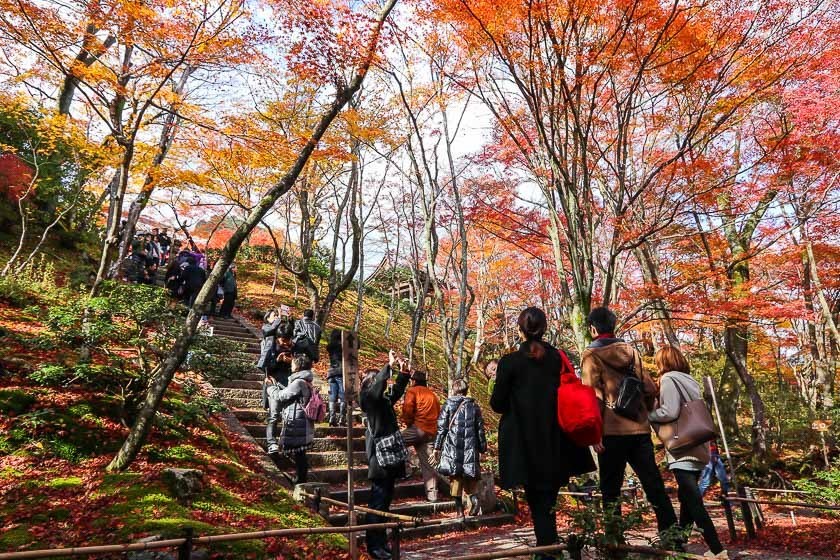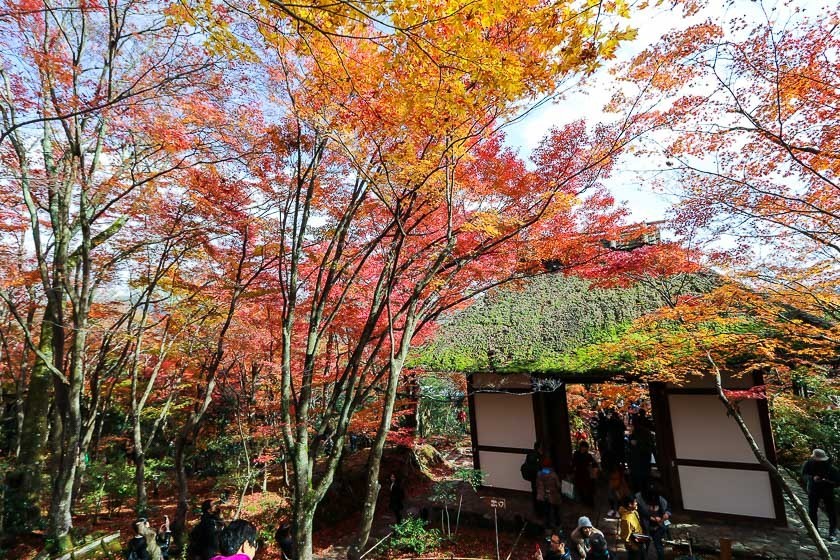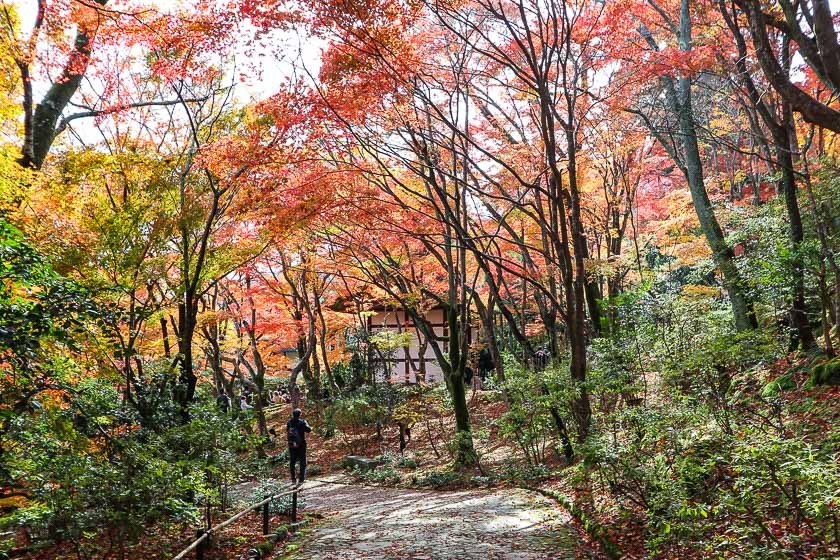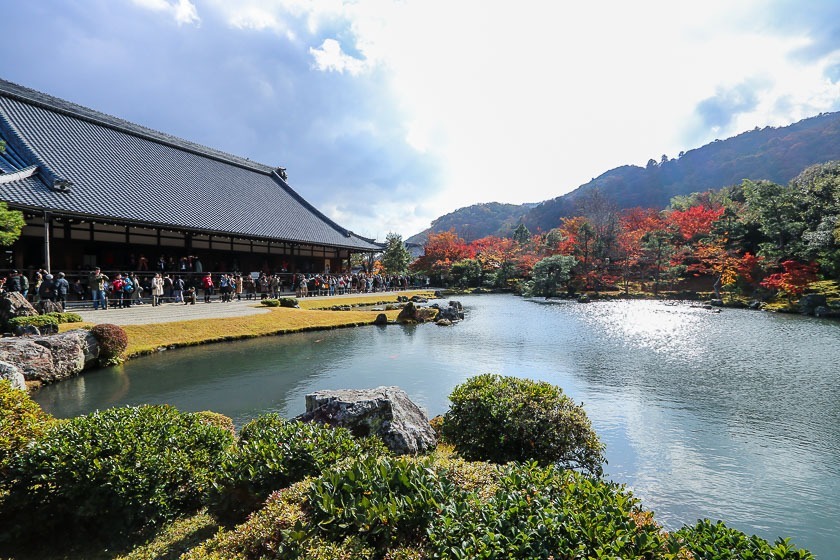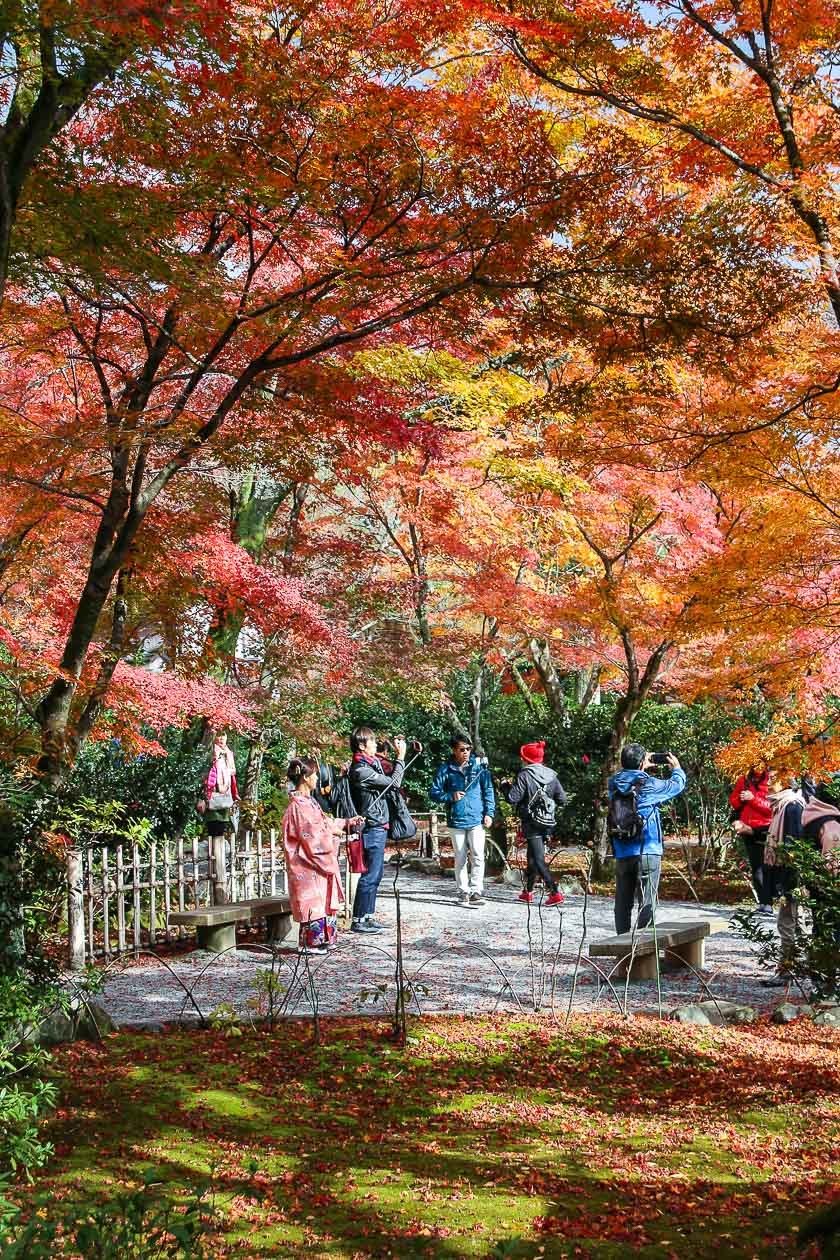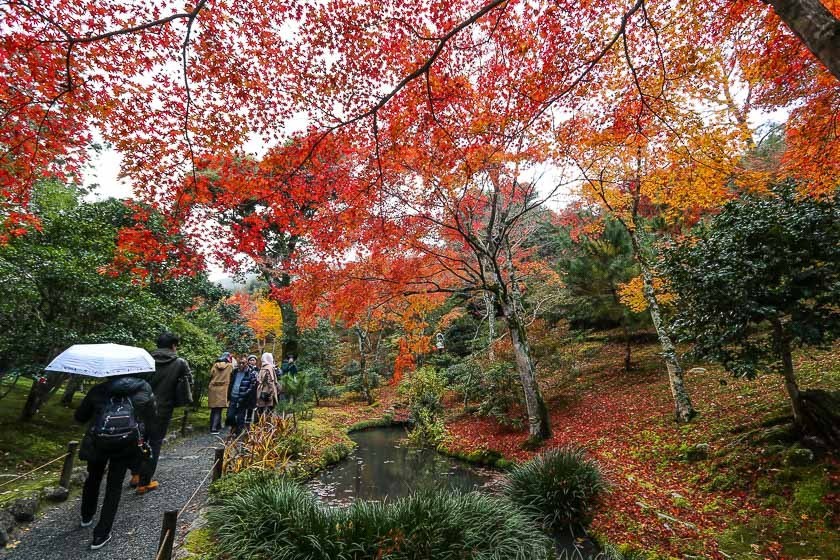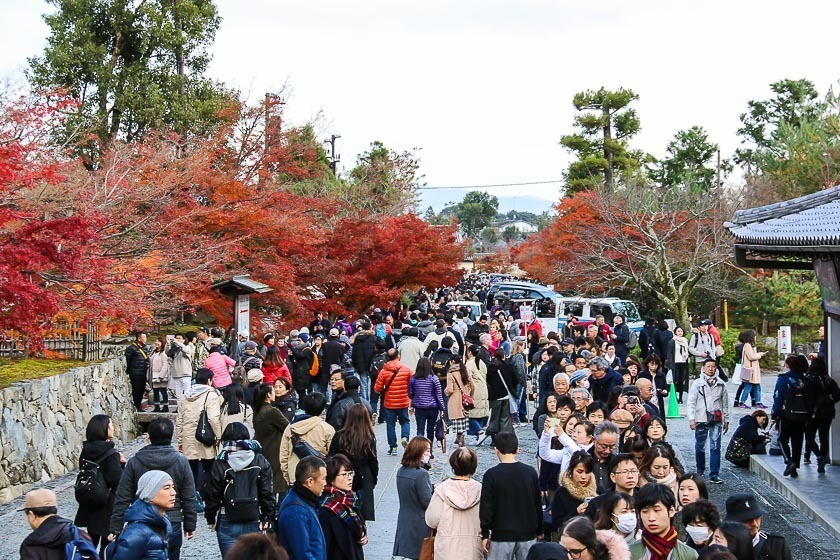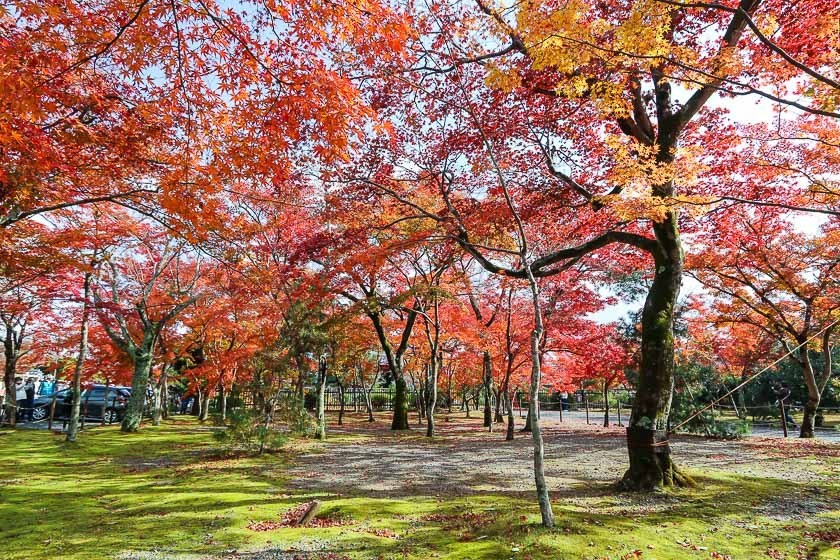 Moving to the eastern side of Kyoto, I visited Nanzenji Temple and found the autumn leaves to be at their peak. While the colors from the top looked amazing last week, the real show now is under the canopy where majority of the leaves have turned different shades of red, yellow and orange.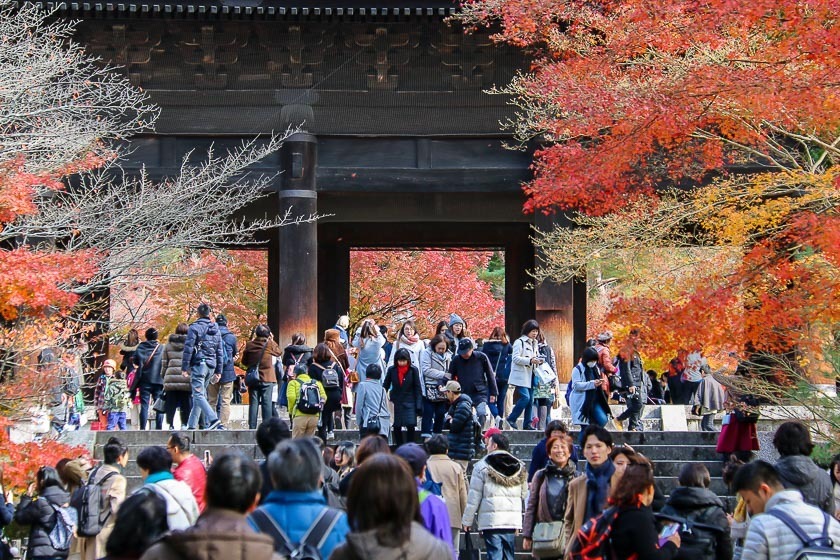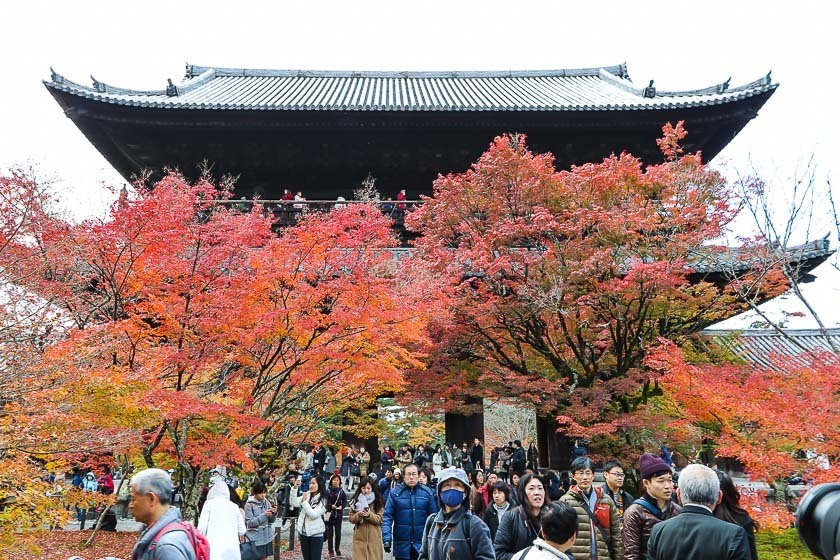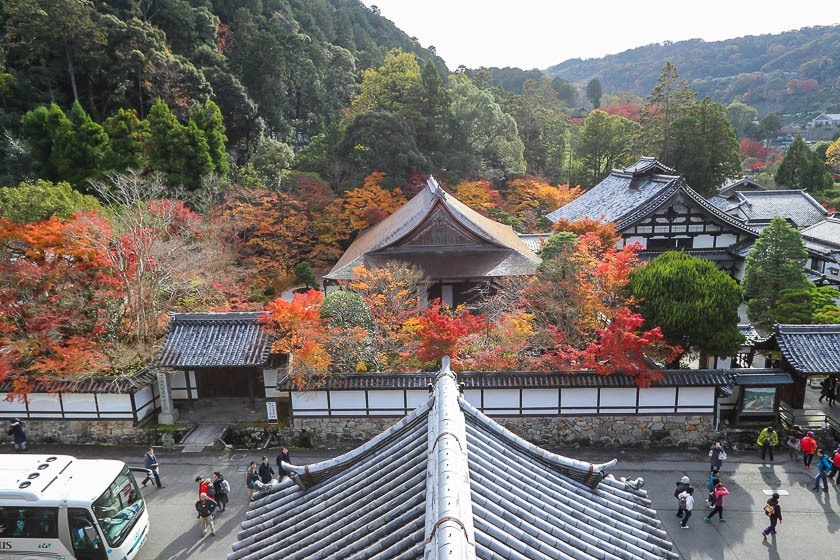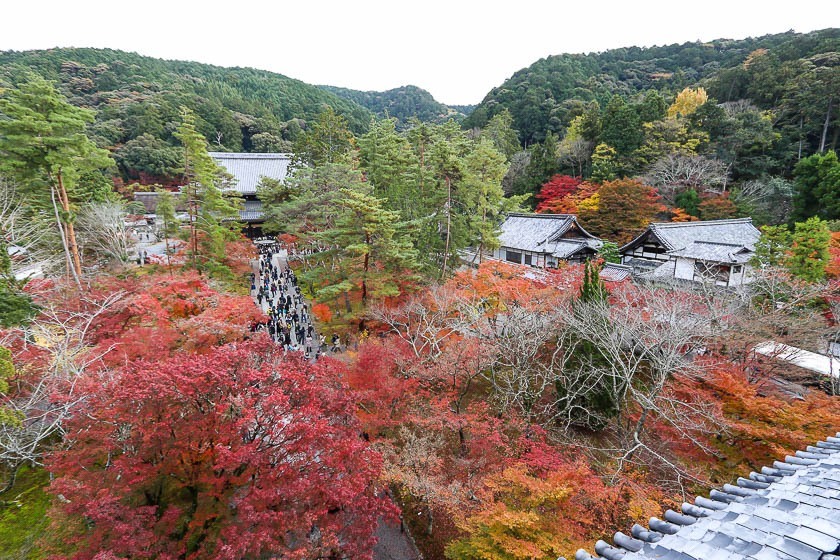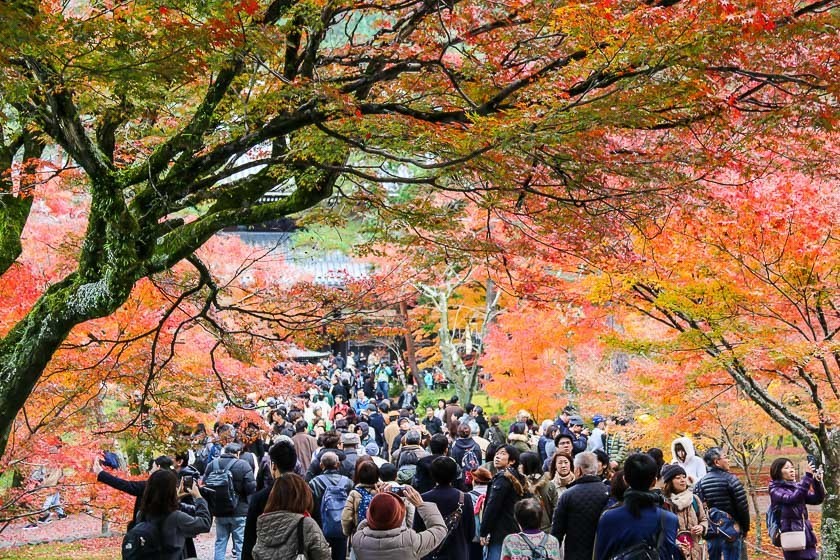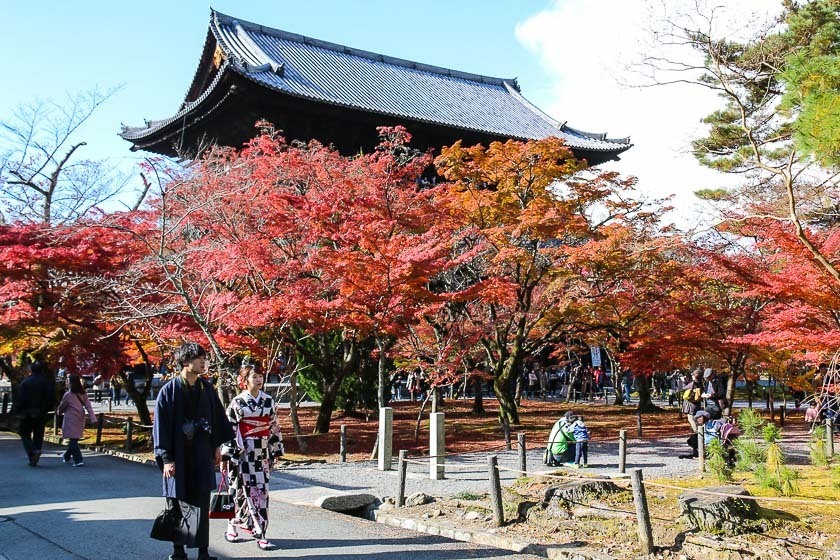 Shorenin Temple is about a 15 to 20 minute walk from Nanzenji Temple and my next stop for the day. Many of trees in the garden have taken on lots of colors and drawing crowds where there were vibrant colors. The temple has evening illuminations from 18:00 to 22:00 (entry until 21:30) everyday until December 3. Regular daytime admission costs 500 yen, while admission during the illumination costs 800 yen.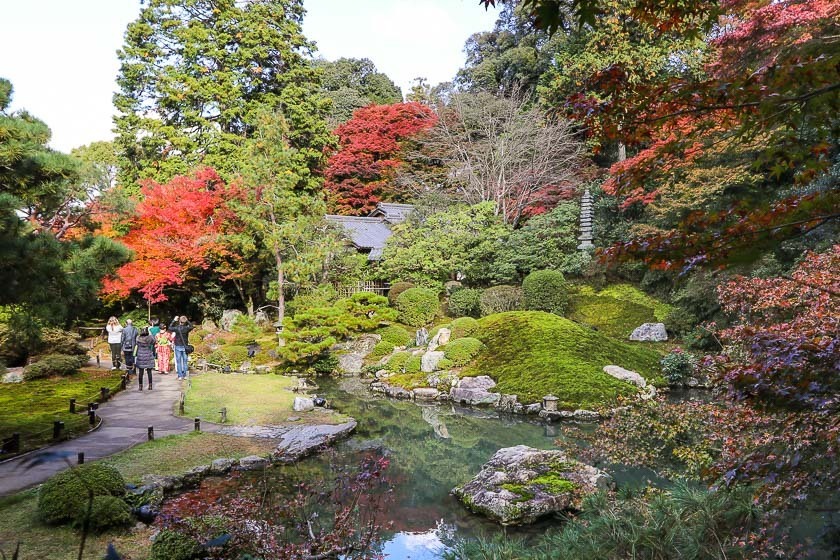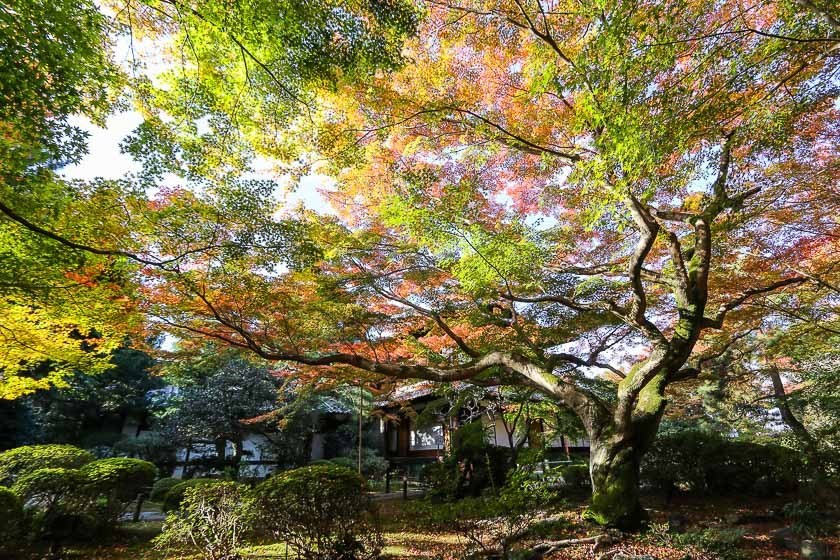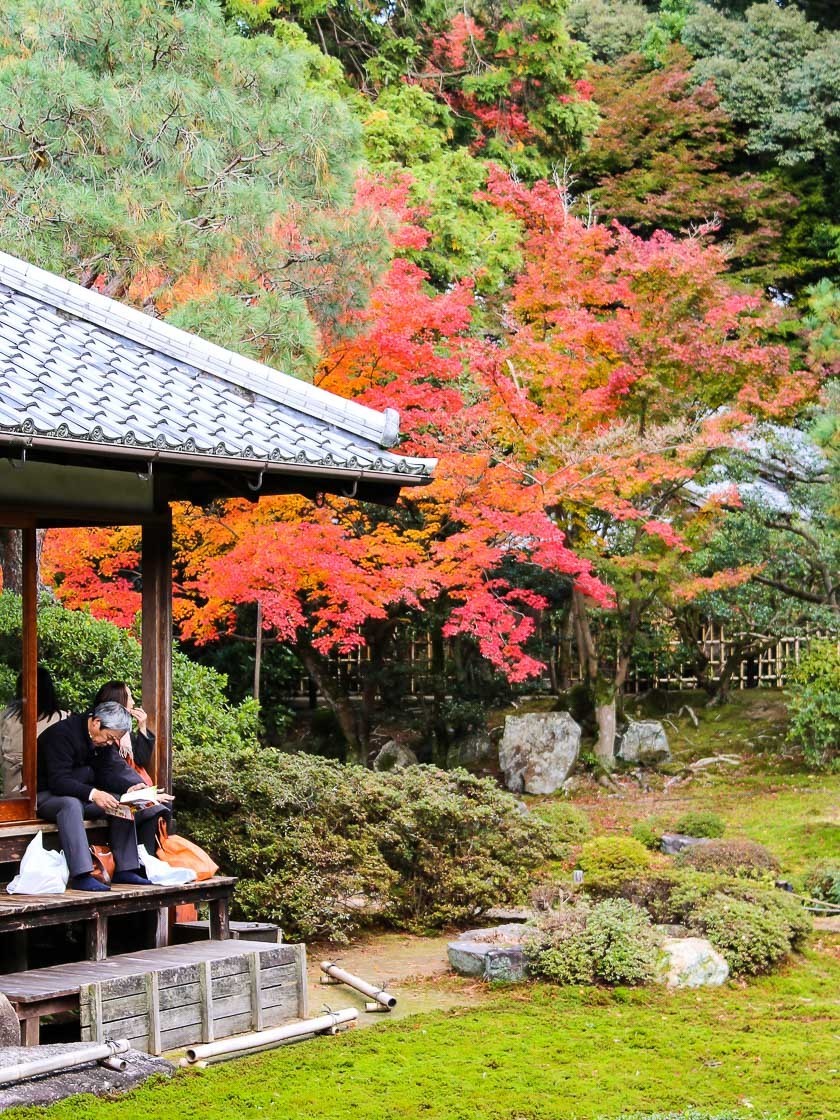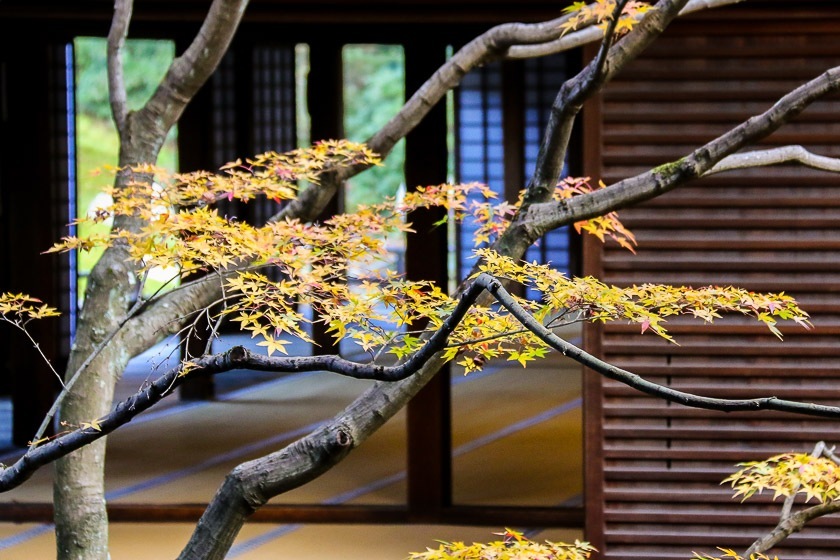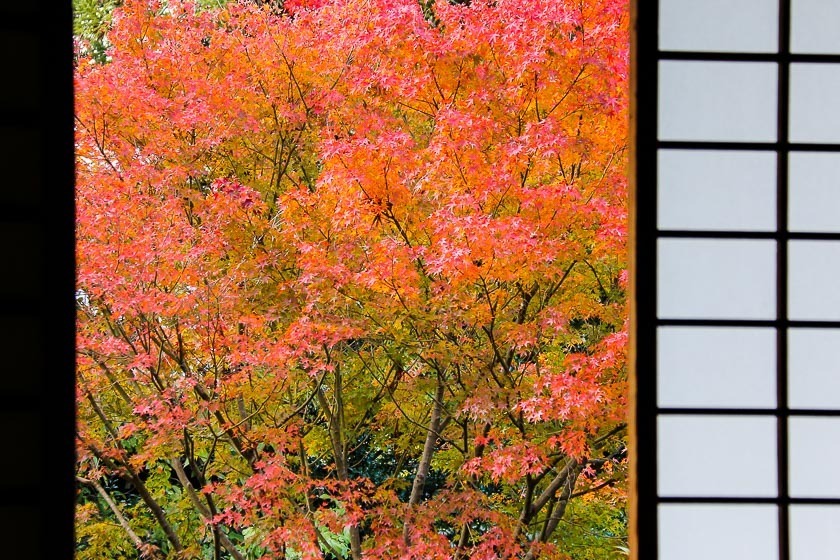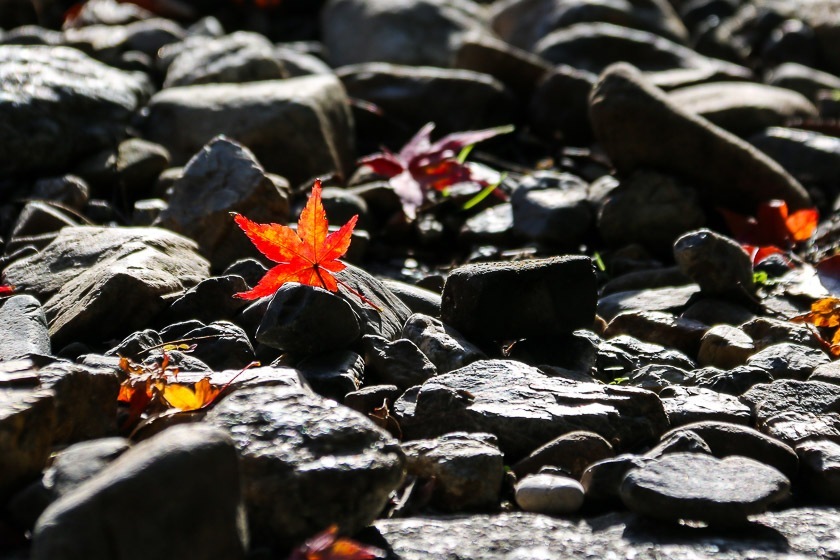 My last stop for the day was Kodaiji Temple at the base of Ninenzaka not far from Kiyomizudera. The colors here were at their best especially around the mausoleum and tea houses. Kodaiji has evening illuminations from sunset to 22:00 (entry until 21:30) everyday until December 10.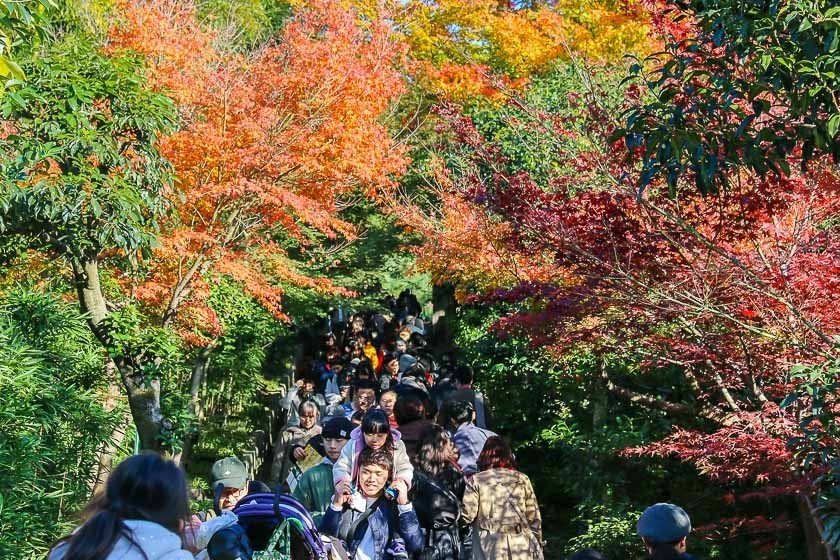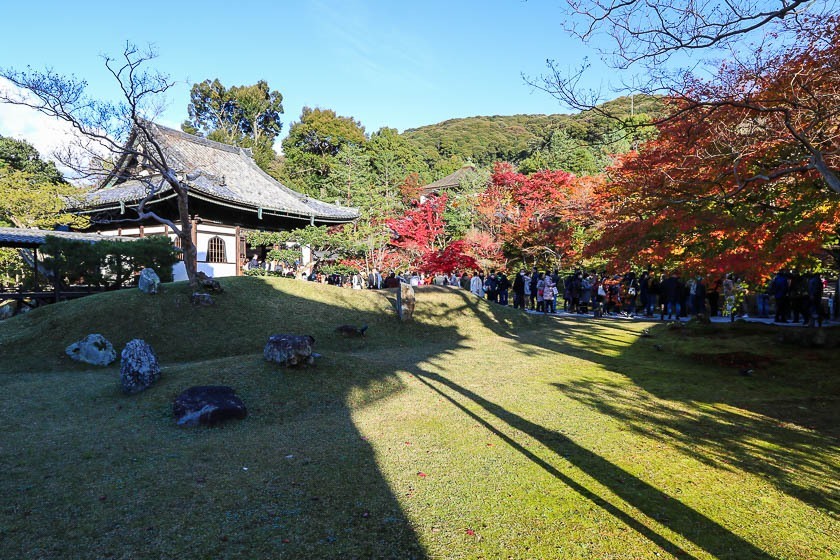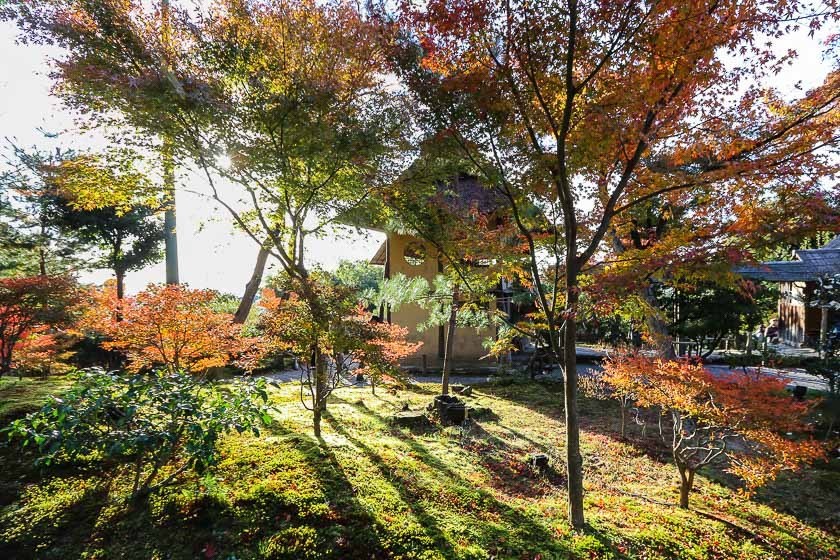 Questions? Ask in our forum.