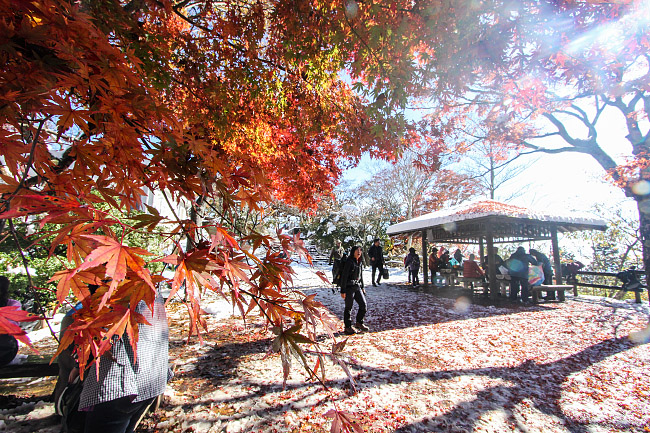 This year's autumn colors are now hitting their peak in Japan's big cities like Tokyo and Kyoto as our seasonal coverage continues. While Sam is covering the action in western Japan this week, I headed to Tokyo today to track the season's progress in the nation's capital.
In a rather unseasonal twist yesterday, Tokyo, along with the rest of the northern Kanto Region, just experienced its first November snowfall in over fifty years.
While snow never sticks long in the urban center of the city, there was still a fresh blanket of snow covering the rooftops in the relatively cooler city suburbs this morning as I made way to the far west side of the Tokyo to Mount Takao, one of Tokyo's favorite weekend nature getaways, as well as one of its most famous autumn color spots.
Mount Takao (599 meters) is a small, Buddhist temple-crowned mountain located on the western edge of the Tokyo Metropolitan Area, set amongst the mountains that define the edge of the capital's sprawling urban zone. Despite the peaceful surroundings, though, the easy hour-or-less train ride from Shinjuku Station (the busiest train station in Japan) make it an extremely popular destination. From mid November to early December, the mountain draws even bigger crowds to enjoy the mountain's foliage changing color.
Today, the autumn colors around the mountain were at their peak color in many places, especially higher up towards its summit. Visitors today also had a truly rare treat: plenty of recently-fallen snow covering tree branches, temple rooftops and walkways, with a fresh layer of fallen autumn leaves embedded in the snow.
Thanks to there being a variety of trees at all elevations here, the colors should still be good here for another week or two as the momiji (Japanese maple) trees towards the base of the mountain start changing color.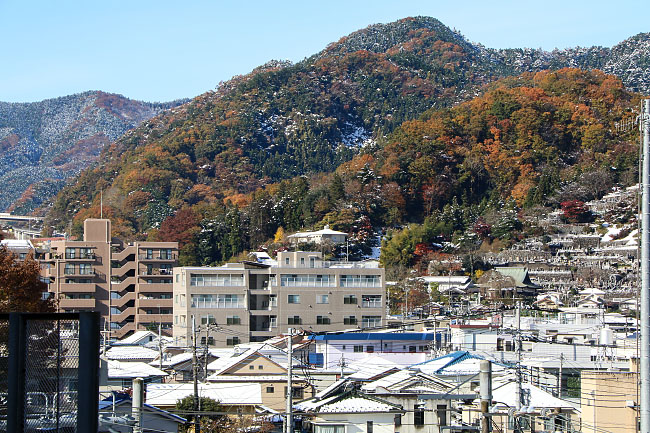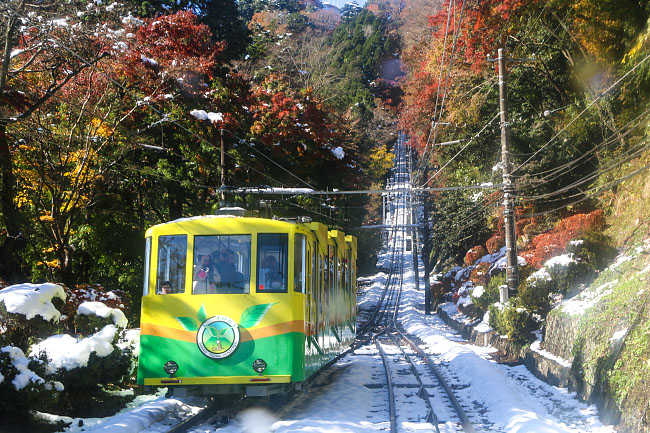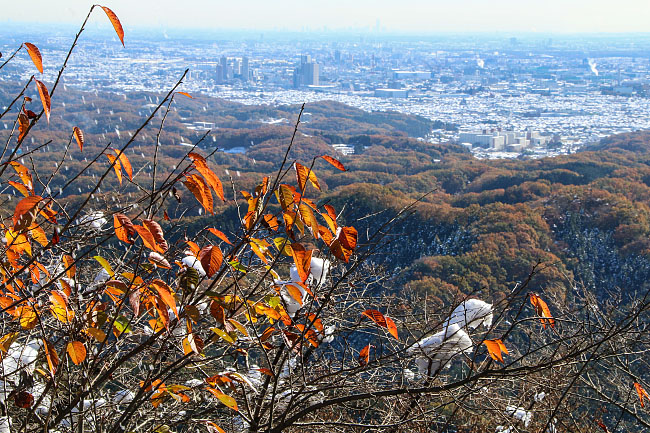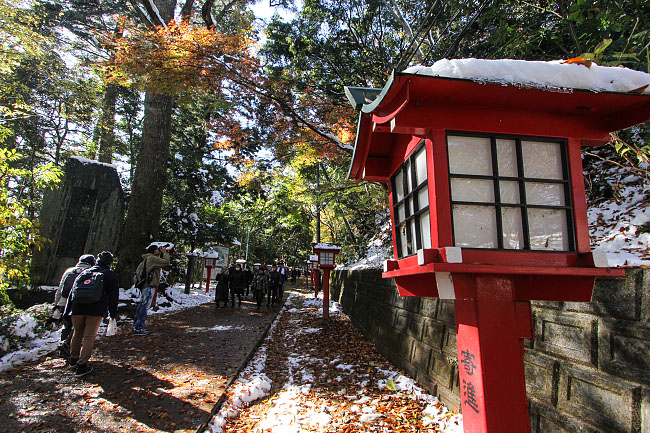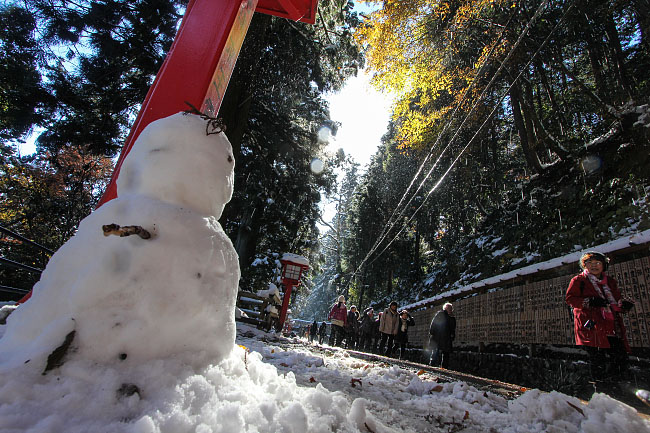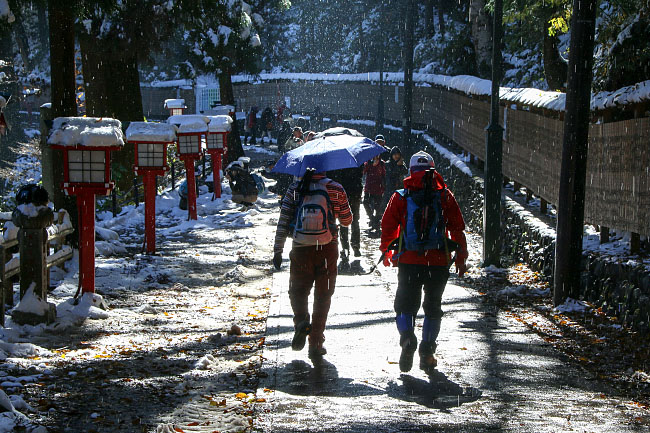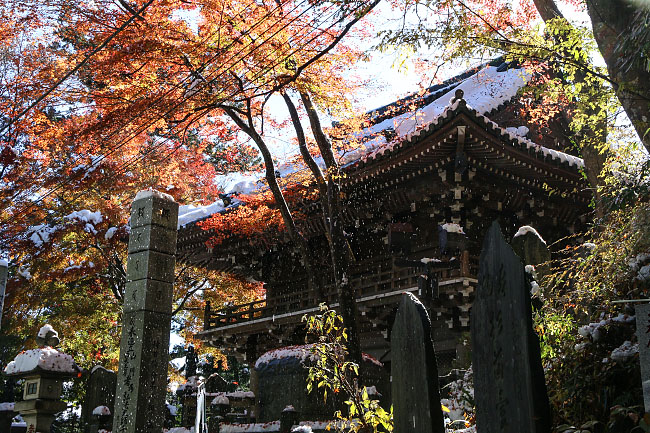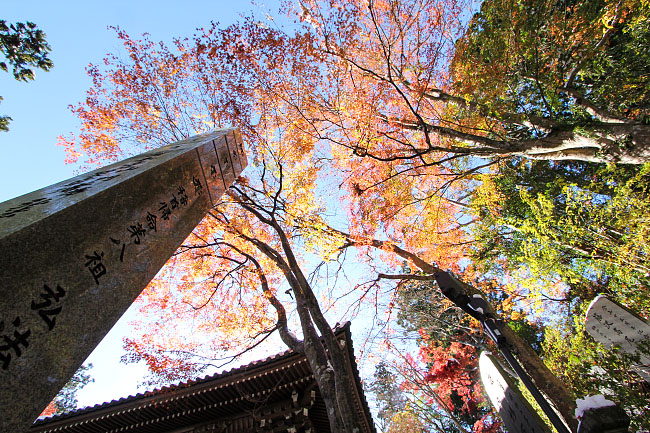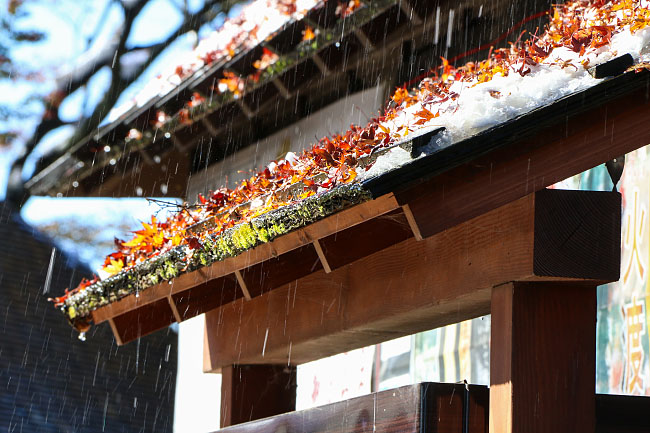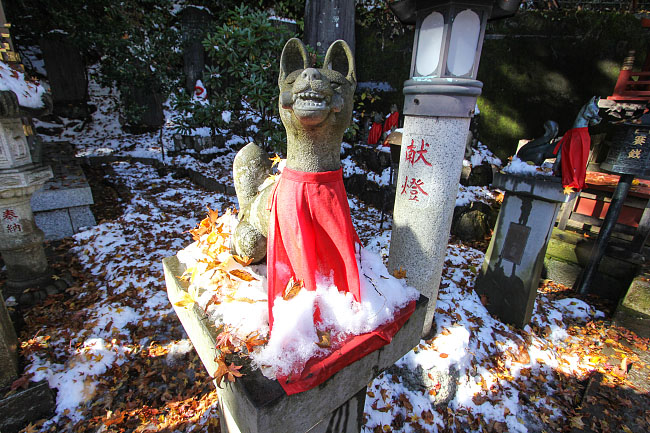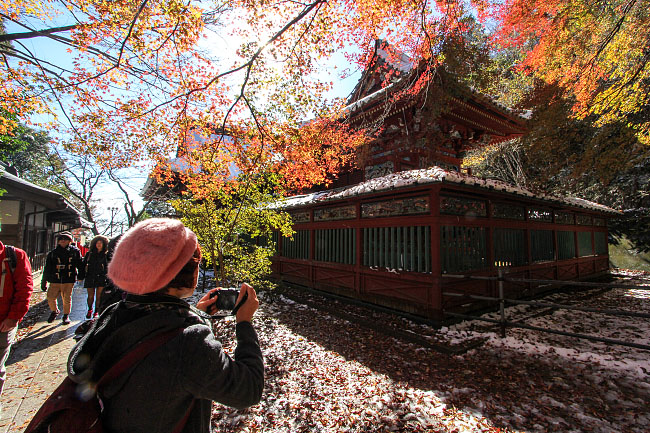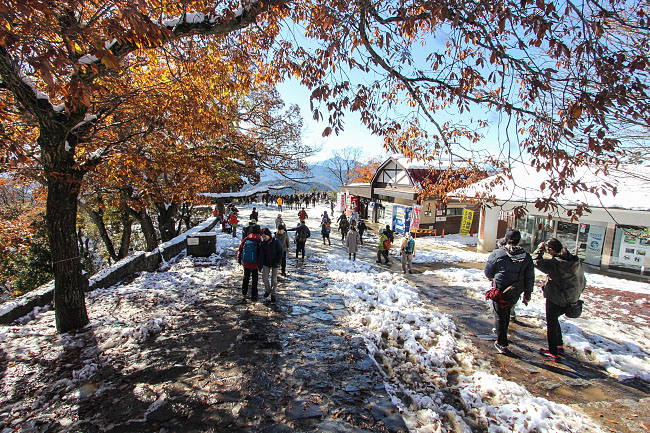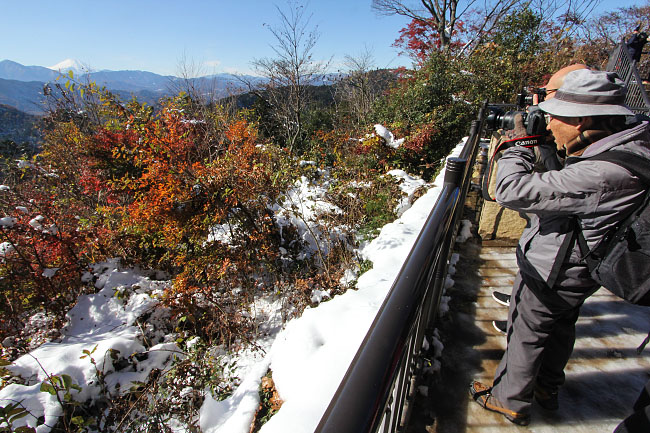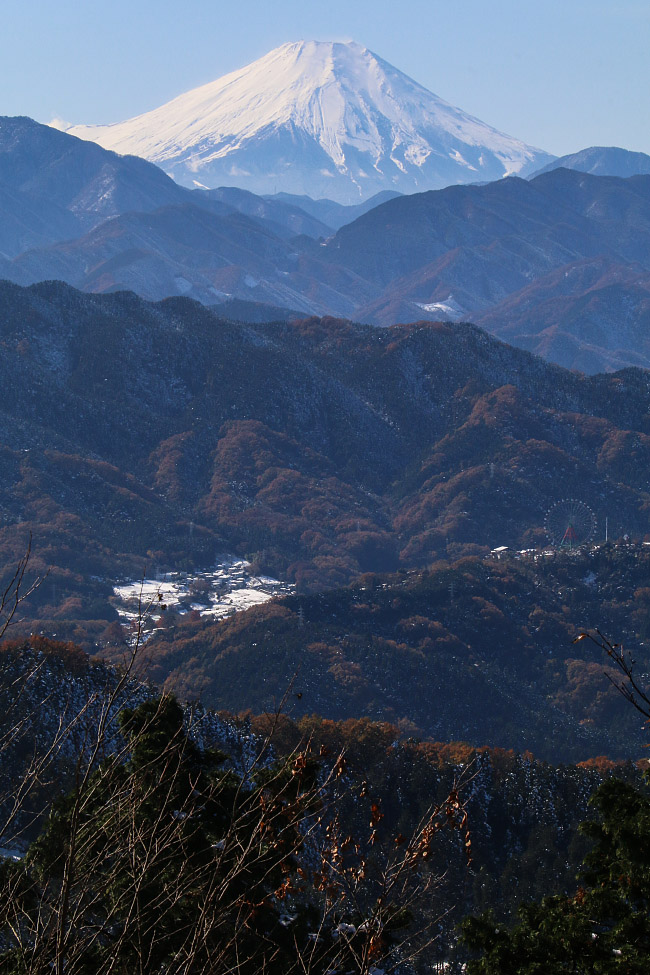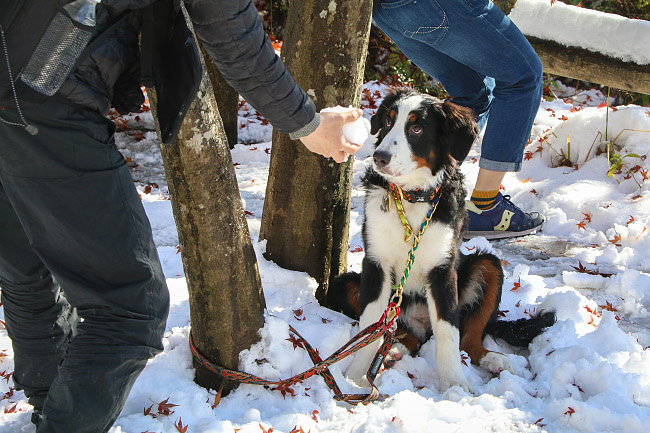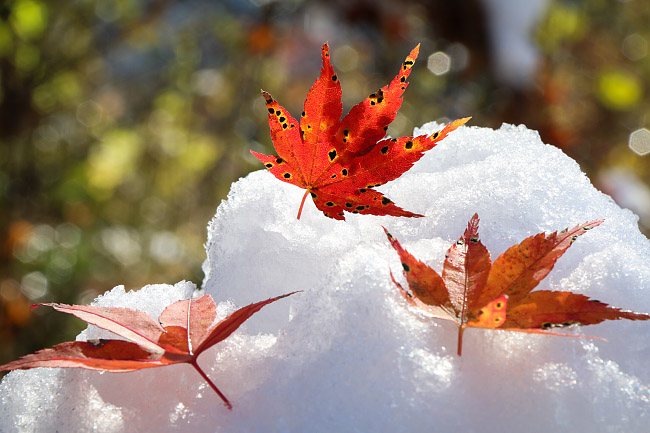 After my pleasant morning on Mount Takao, I headed back down the morning and caught a direct train back to Shinjuku Station, from which a short ten-minute walk brought me to my second destination for today. Shinjuku Gyoen, an all-time favorite Tokyo koyo spot, usually boasts lovely fall colors through almost all of the capital's season (from mid November through early December). Today was no exception, as many of the park's momiji (Japanese maple) trees were just hitting their peak color, especially in the Japanese garden area.
While the momiji are definitely king at this point in the season, some other trees (notably a handful of enormous ginkgo trees) are also showing nice colors as well. Many others, however, like the abundant cherry trees and the trees lining the French formal garden, have past their peak. The mix, though, still makes for a quite beautifully autumnal atmosphere.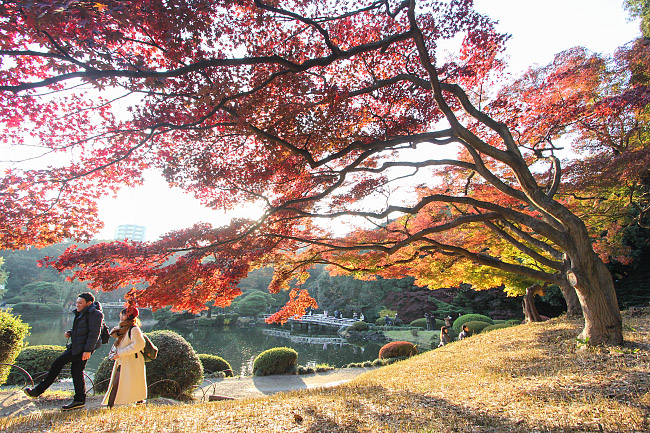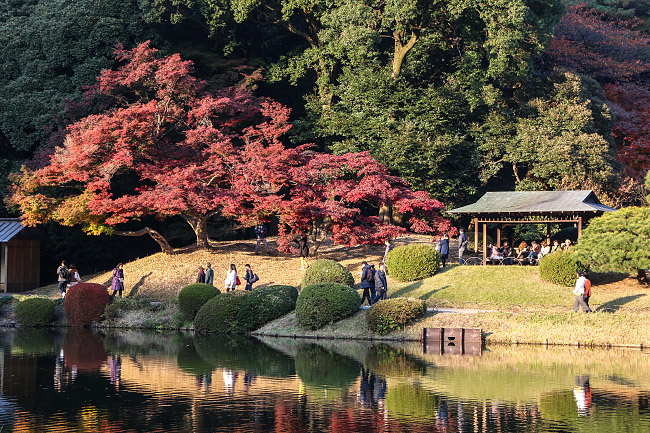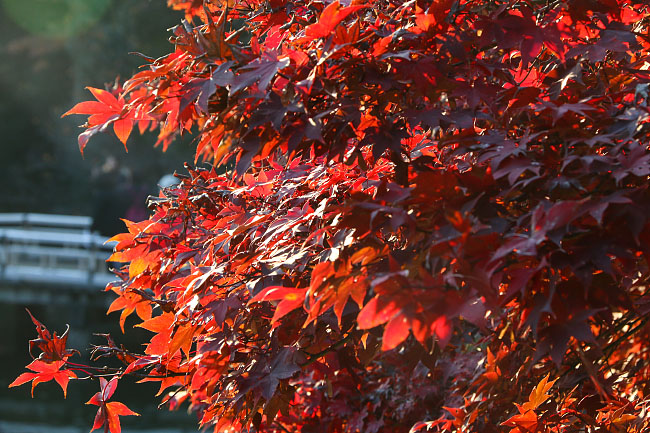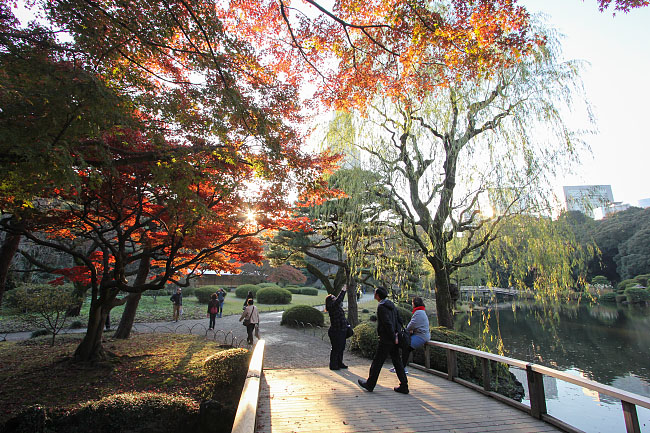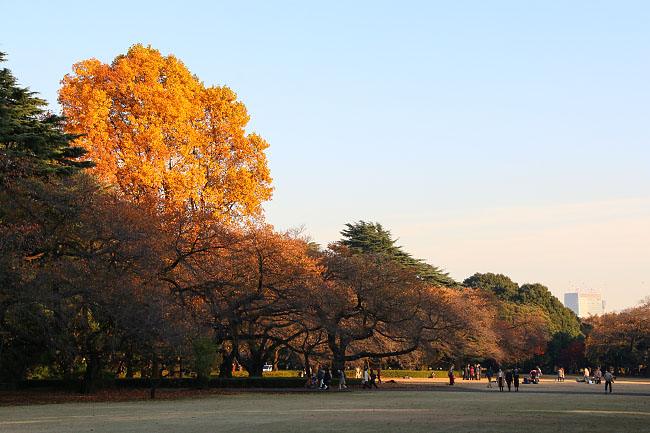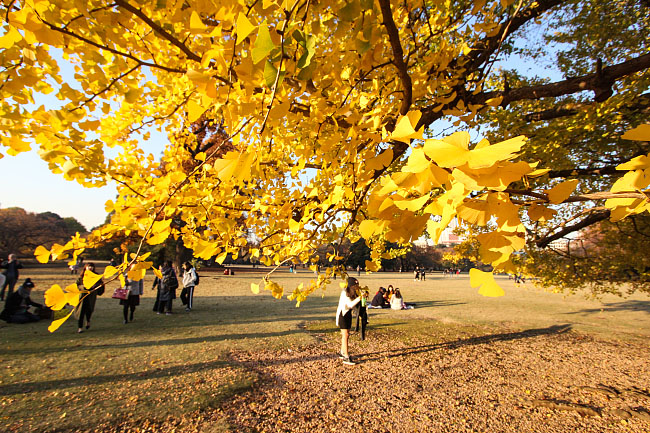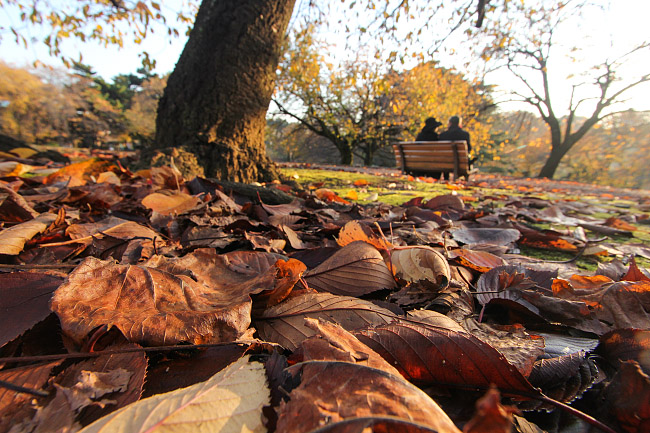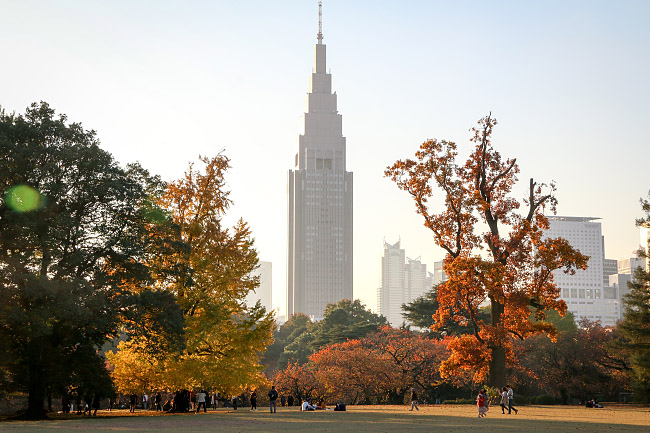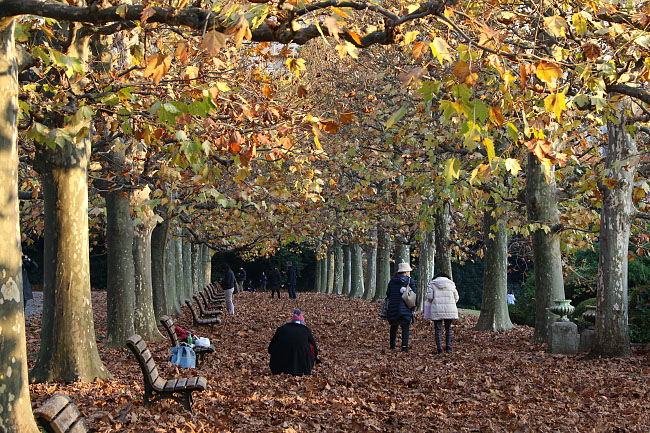 Questions? Ask in our forum.