Autumn Color Report 2013
Official autumn color reports by japan-guide.com
Where to see autumn leaves? - When do trees turn colors? - What trees turn colors?
Schedule of upcoming reports - Post your own report
2013/10/17 - Nikko Report
by sean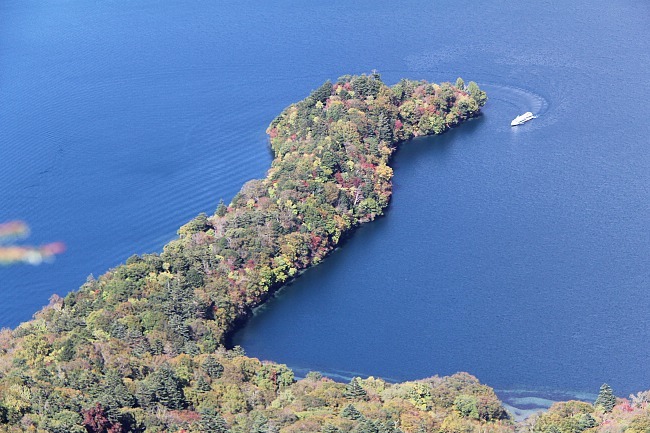 Slightly more than a week after Schauwecker last reported from Nikko, I made a trip there today to check out its autumn colors. Each fall, the japan-guide.com team visits Nikko a few times because the area has a relatively long autumn color season. The colors first arrive at the Okunikko area, because of its higher altitude, around early to mid October, before gradually moving down to the town of Nikko around early to mid November.
Approaching from the west, I started the day at the Konsei Pass, and was greeted by some flakes of falling snow, as well as a forest of larch trees whose leaves had turned yellow. Going slightly downhill took me to Yumoto Onsen Town. Interestingly, viewing the town from above as I proceeded towards it, I found that the colors still had room for improvement, but around Yunoko Lake at the town, many trees had already shedded most of their leaves.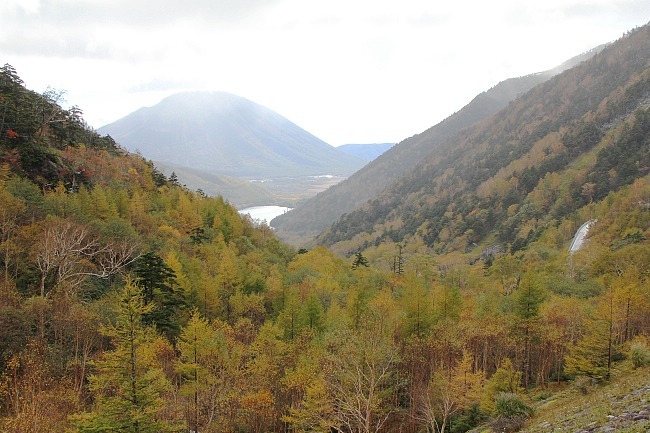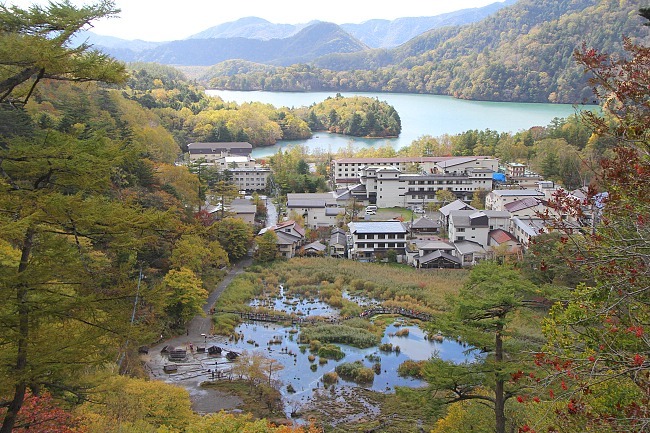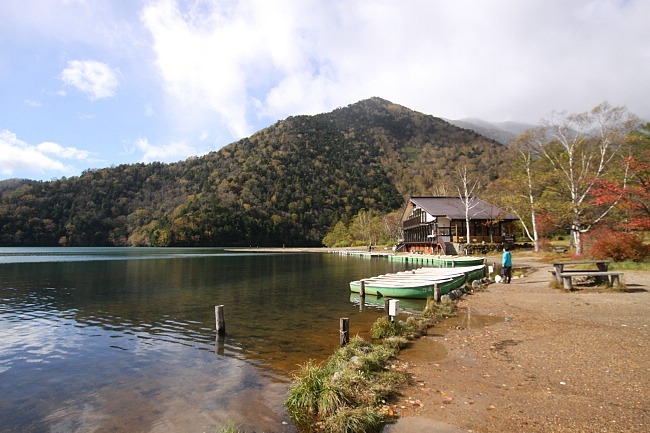 My next stop was at Senjogahara Marshland, where the grass had turned brownish-gold and the larches, yellow. Other trees had lost their leaves baring grey branches, while some low shrubs remained green. The peak colors here at the marshland should continue for another week or so to captivate more visitors.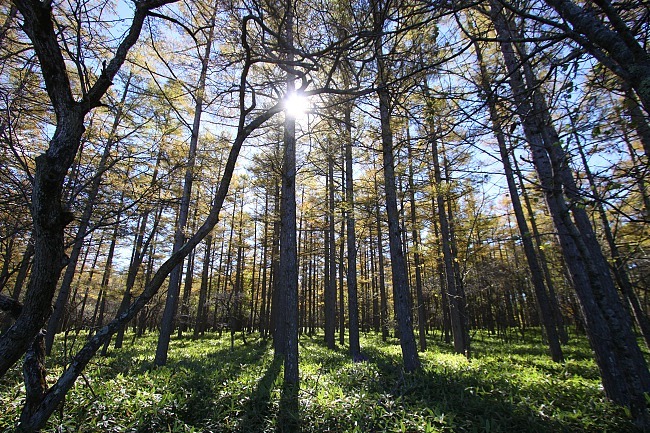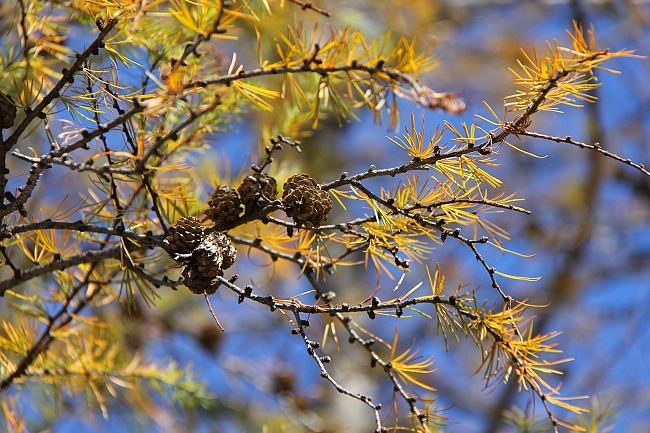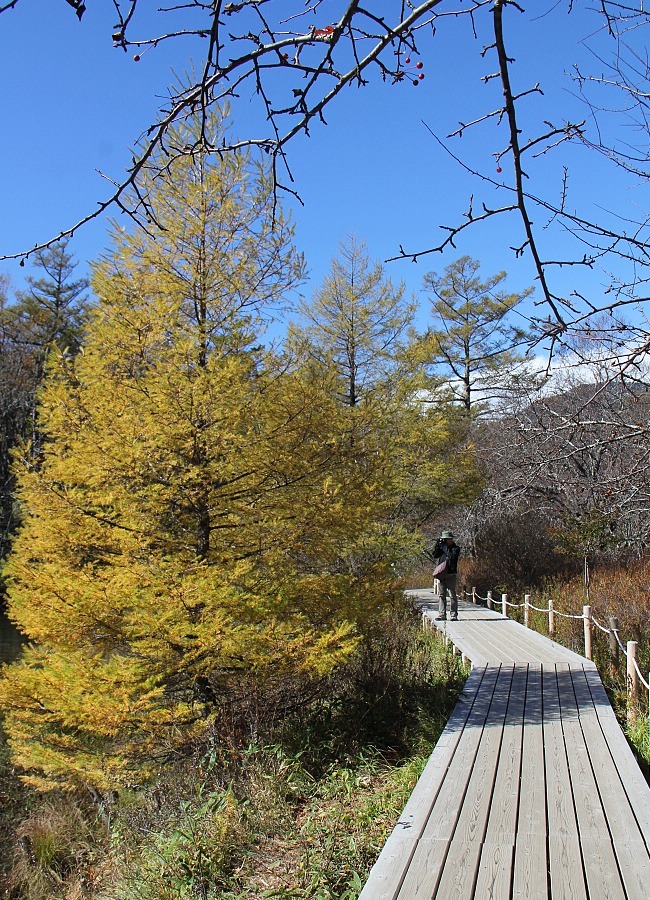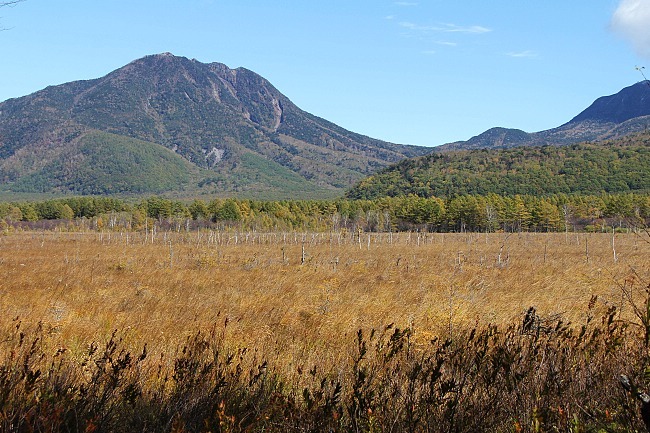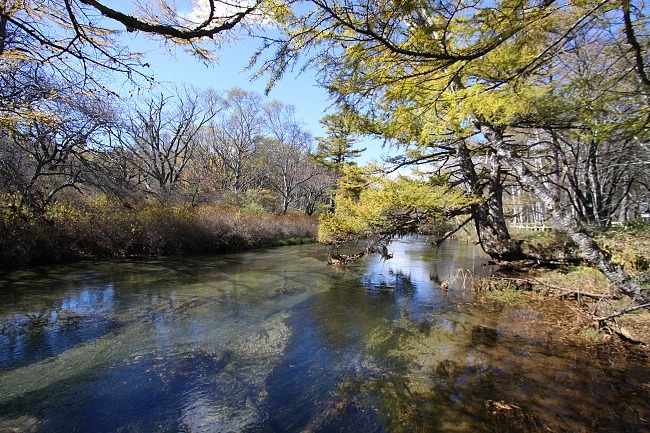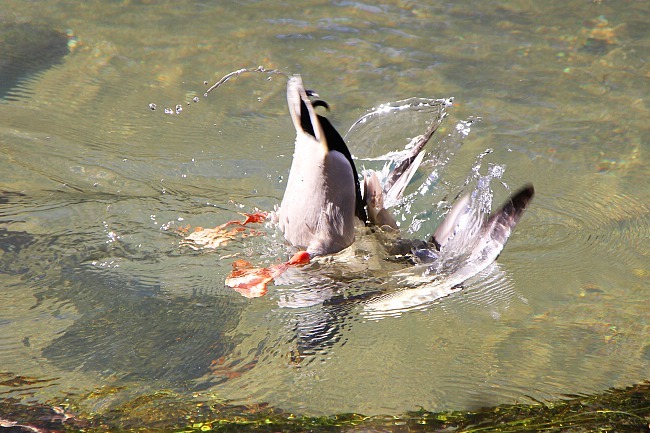 Many people had gathered around Ryuzunotaki Waterfall - as usual, and today everybody was able to witness colors here that were close to their best.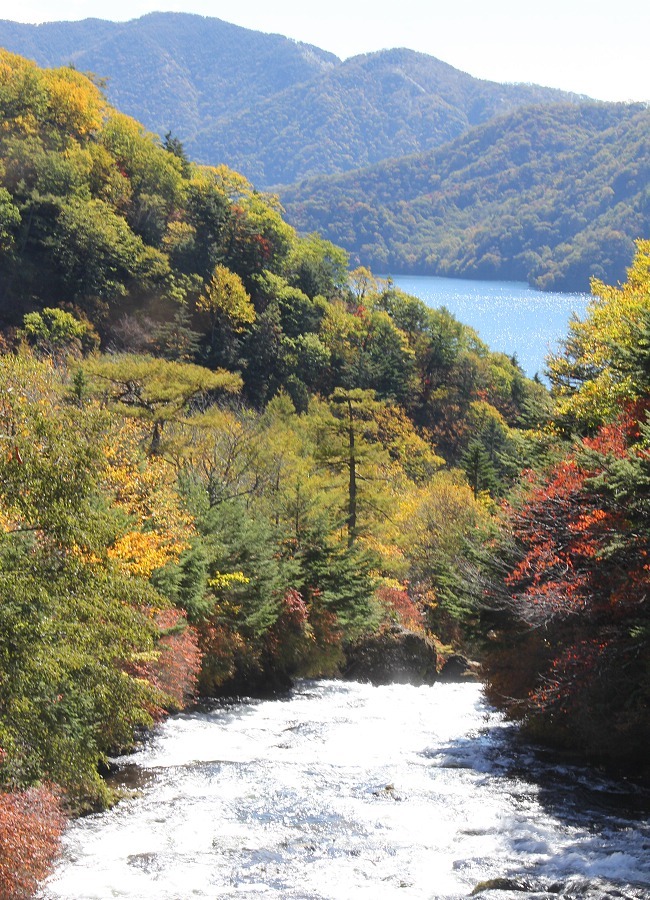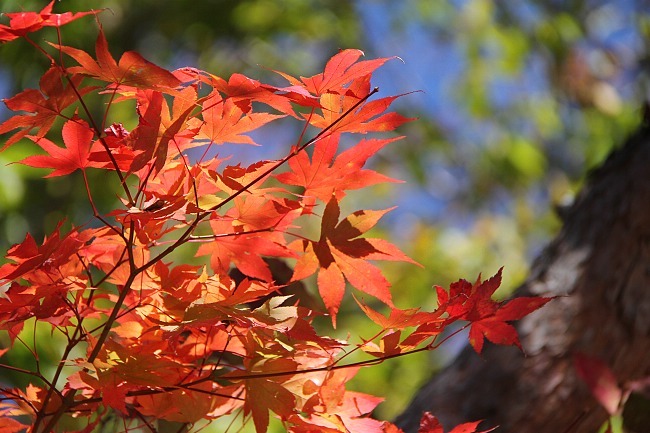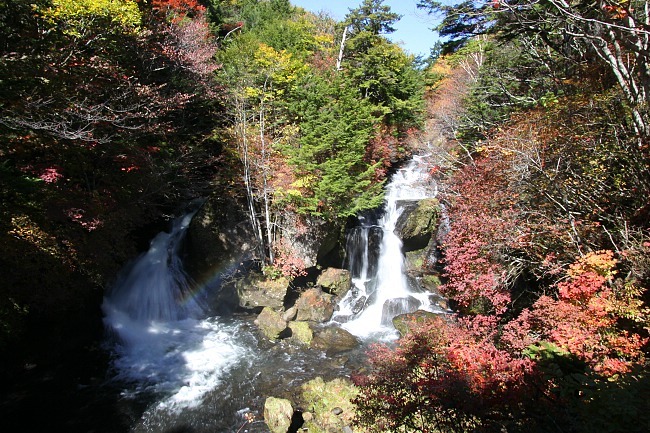 Descending further to lower elevations took me to the Chuzenji Lake area, where colors were only on their road to the halfway mark. I visited the Hangetsuyama Observation Deck to get a bird's eye view of the lake and Mount Nantai. Autumn colors here will get more beautiful with another week or so of crisp temperatures, but the scenery was already gorgeous as it was.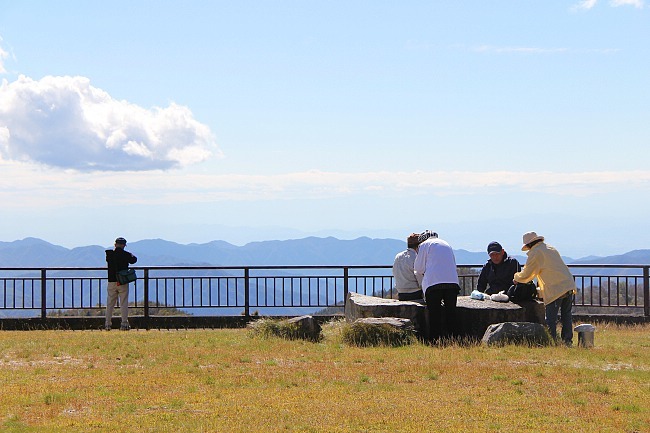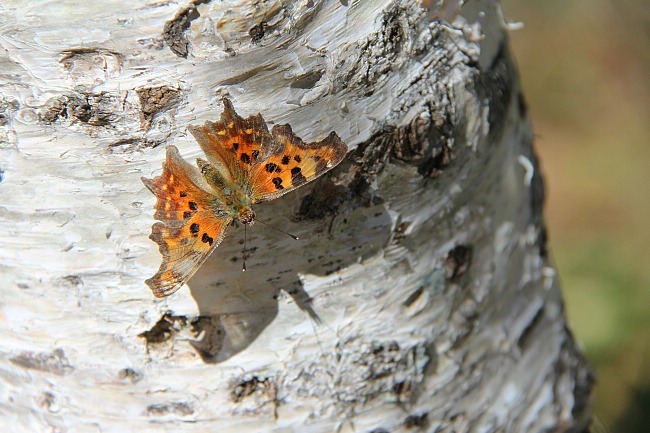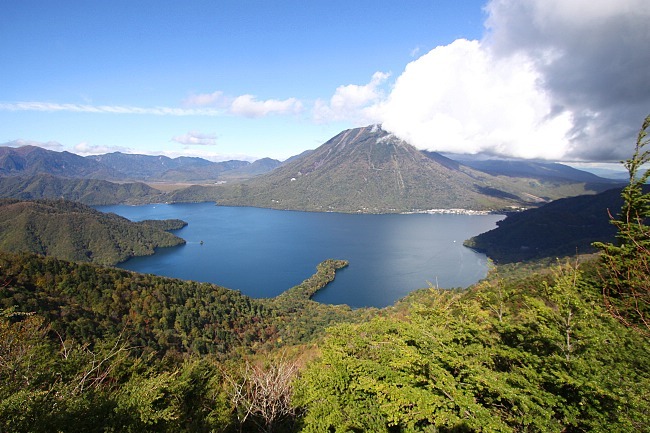 Less than five minutes' drive away was Kegon Waterfall, which in my opinion is the most impressive waterfall in Japan. Autumn leaves were slightly off the halfway mark, and should similarly require bathing in several more cool nights before they show their "true colors".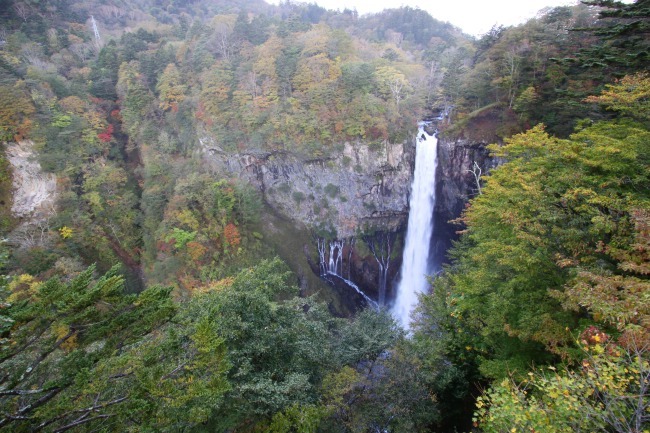 Finally, I headed to Akechidaira to catch a good view of the autumn leaves situation at the irohazaka slopes. The colors were just beginning to change and it would likely take another two to three weeks before lovely autumn colors can be spotted here.
Questions? Ask in our forum.