Autumn Color Report 2015
Official autumn color reports by japan-guide.com
Where to see autumn leaves? - When do trees turn colors? - What trees turn colors?
Schedule of upcoming reports - Post your own report
2015/11/18 - Korankei Report
by raina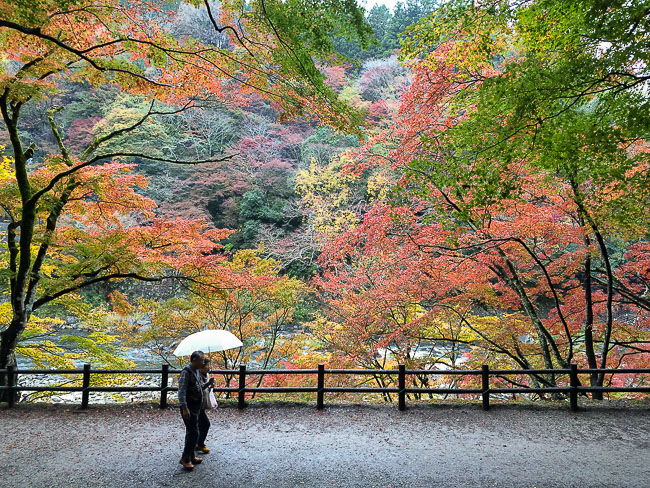 Today, we mix things up a little and head out of the Kansai Region, to Aichi Prefecture in the Chubu Region. My destination today was Korankei, a valley about 50 kilometers away from Nagoya, and reputably one of the best spots for autumn colors in the region. The autumn colors had already begun at the valley, with the trees along the river showing more color compared to the ones further inland. I expect the situation to improve over the next week or so, and the coming long weekend should be a good time to visit Korankei.
It takes about two hours by train and bus to get to Korankei from Nagoya, making it a leisurely day trip out of the city. There are hourly buses departing from the nearby train stations but it is advisable to check the timetable before going and for the return journey back to Nagoya.
Elsewhere around the country, Scott revisited the Fuji Five Lakes (Fujigoko) area yesterday and reported that the colors there are at their peak and should remain nice for a while longer. Joe was at Mount Takao in Tokyo and reported that the colors there were approaching their peak. Looks like autumn color fans will be spoilt for choice when deciding where to go this coming long weekend.
Like yesterday, I woke up to relatively clear skies despite the rain forecast for today. It was warm, slightly humid and I even got to see some sunshine. However, the weather went downhill after 10:30 in the morning once the rain started and got heavier as the day passed. Fortunately for me, I got to Korankei early and managed to avoid the heavy rain. There were bus loads of tour groups there to see the autumn colors and I had the fortune of seeing not only autumn colors, but also colorful umbrellas. The annual autumn color festival at Korankei will run till November 30 with daily illumination from sunset till 21:00.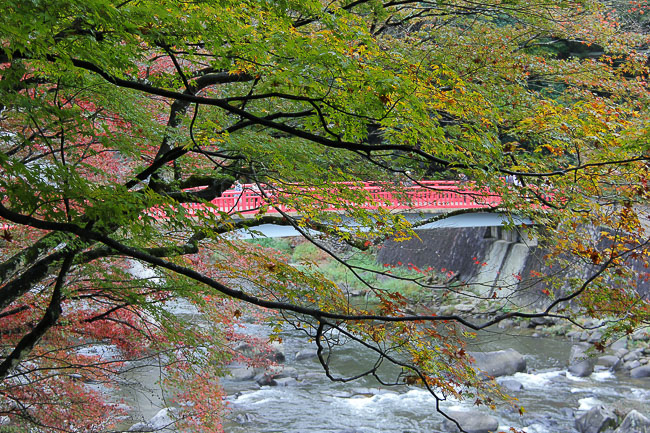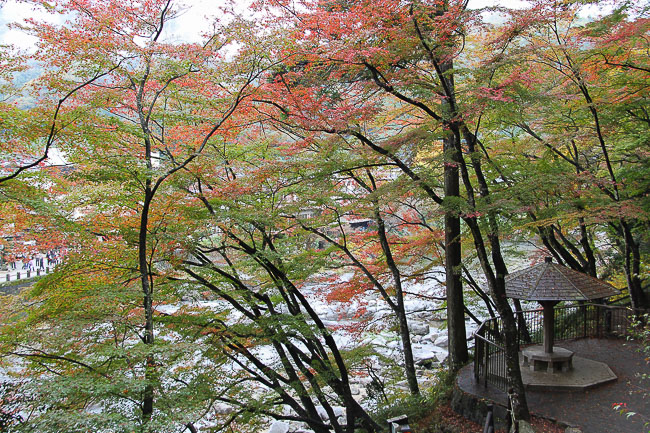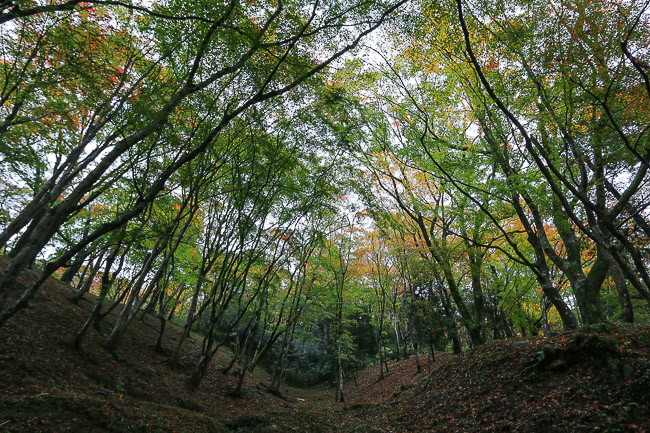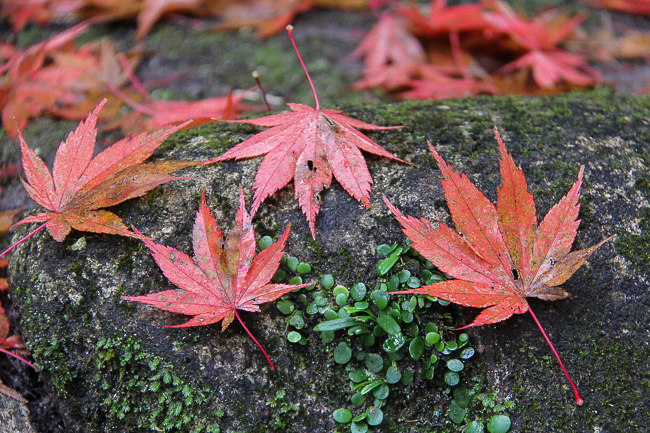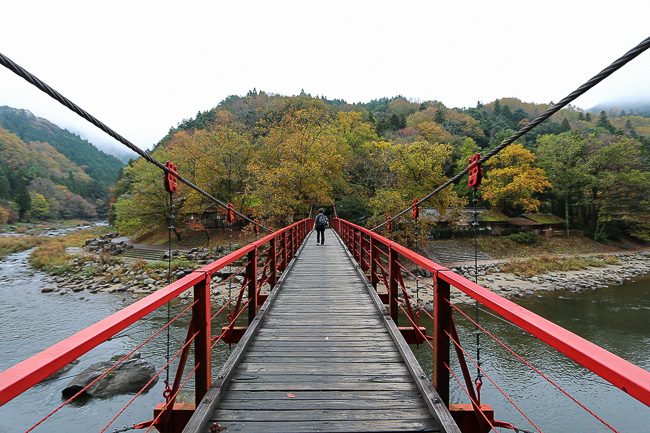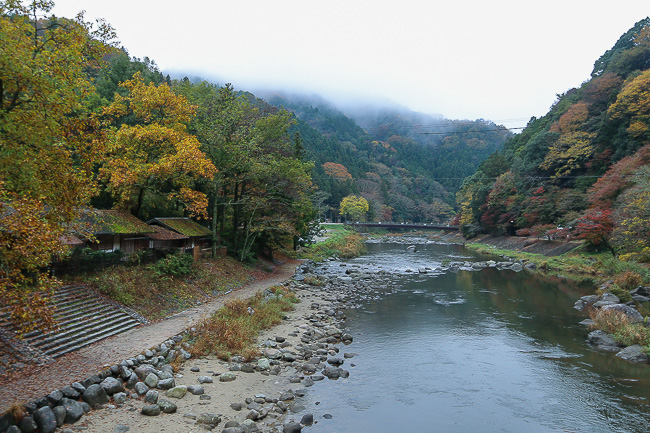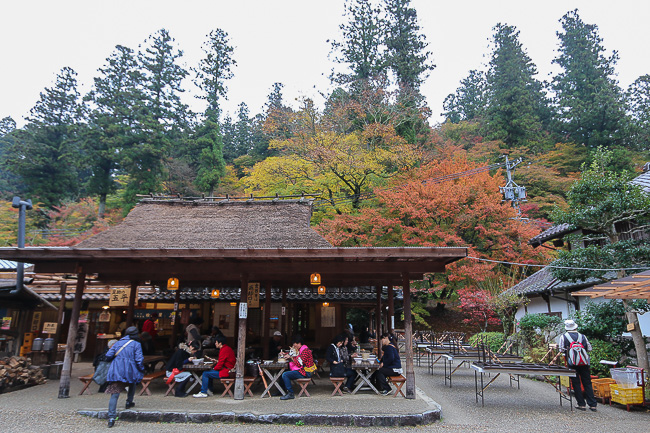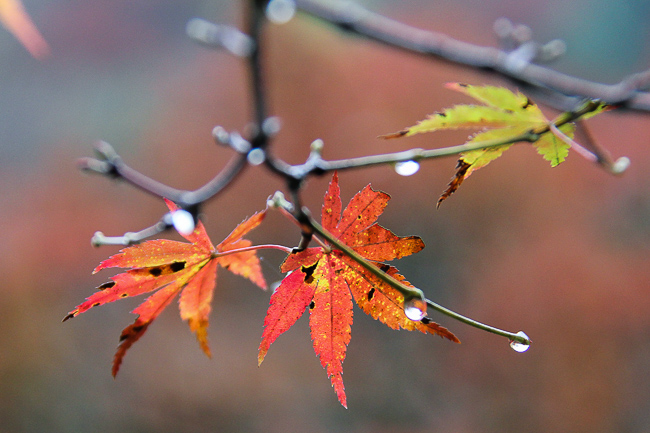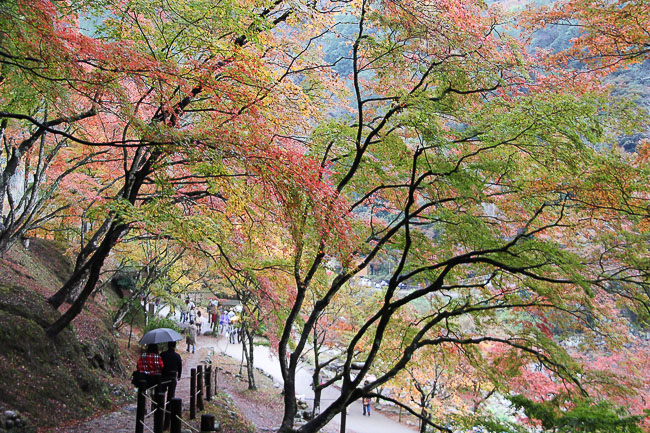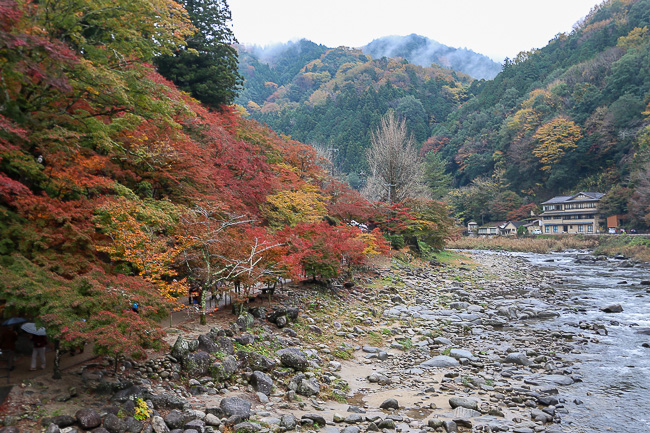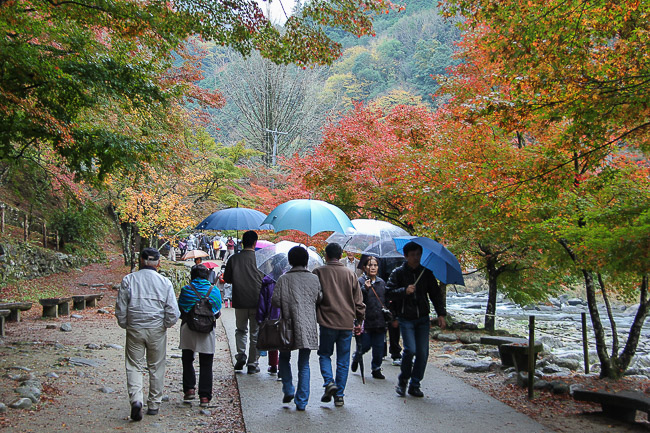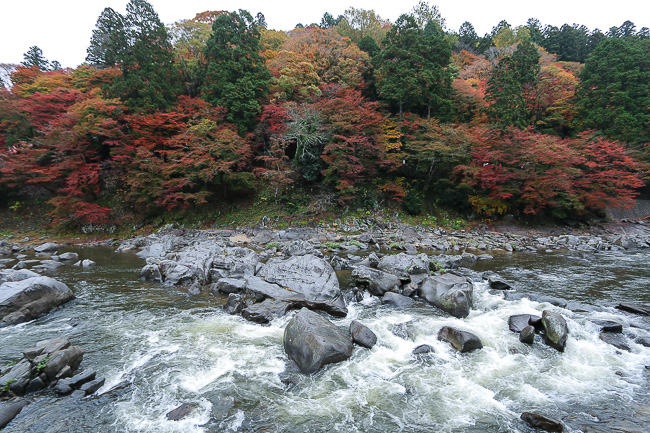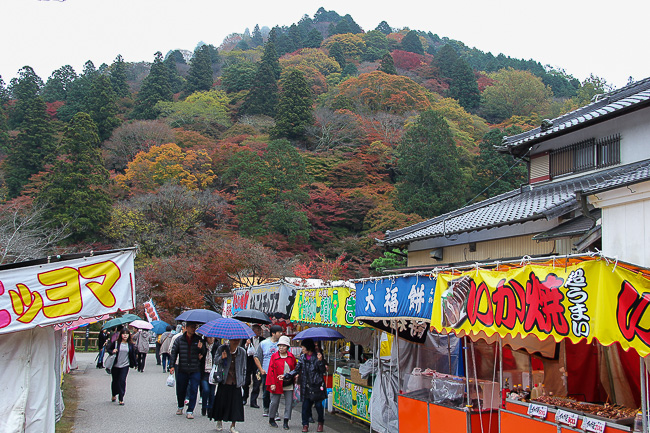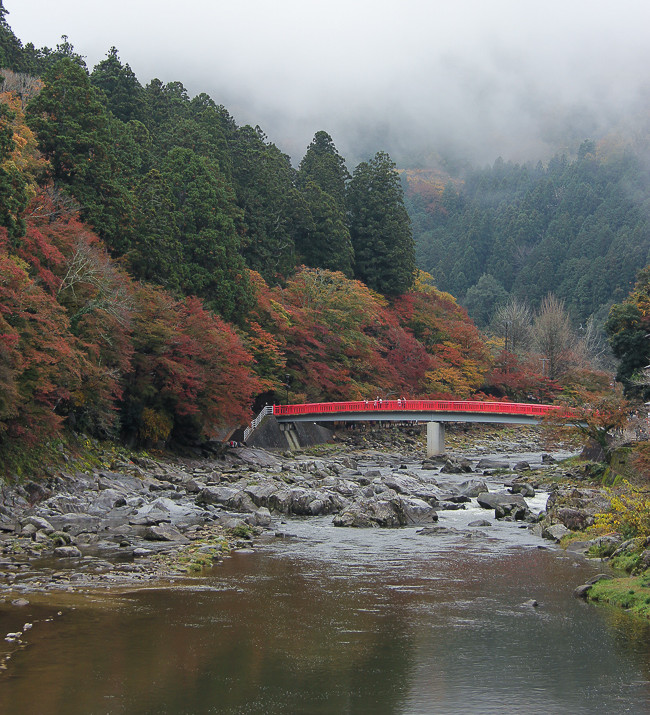 Questions? Ask in our forum.