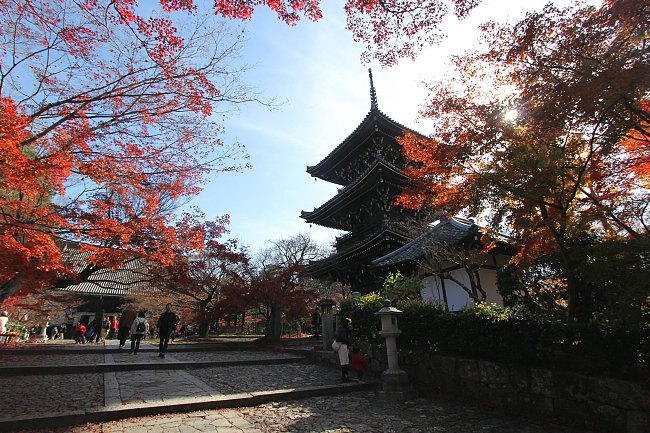 Having already swept through Japan's northern areas, this year's autumn color front has now decended on some of the country's more southern areas, igniting the foliage in a spectacular display of reds, oranges and golds. As part of my prolonged investigation into the Kansai region, today I returned to magnificent Kyoto to see how the autumn colors were coming along in a few more choice spots typically popular with visitors at this time of year.
In the past few weeks Kyoto has seen some unusually low temperatures and this has had the effect of speeding up the progress of the autumn colors in the city. For this reason, I was particularly interested in venturing out and seeing how the foliage was looking in my spots for the day: Daitokuji Temple, Manshuin Temple, Enkoji Temple and Shinnyodo Temple.
My first stop today was at Daitokuji Temple, a Buddhist temple in northern Kyoto very popular with autumn color chasers. In particular, I paid close attention to the temple's Kotoin sub temple, which is famous for its abundance of maple trees that burst into color in autumn.
Today it seemed as though I was a bit late to see the temple in absolute peak, with some of the trees starting to look bare. This did mean however that the moss garden was littered with bright red leaves, something that really makes the temple worth a visit. I'd suggest getting there in the next few days if interested, as the autumnal magic will drain from this place now with every day that passes.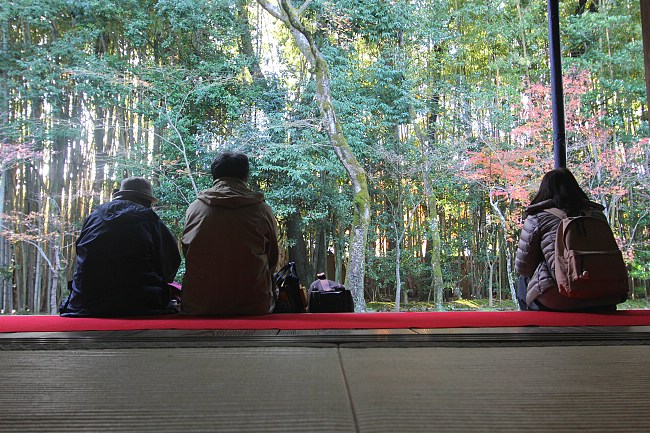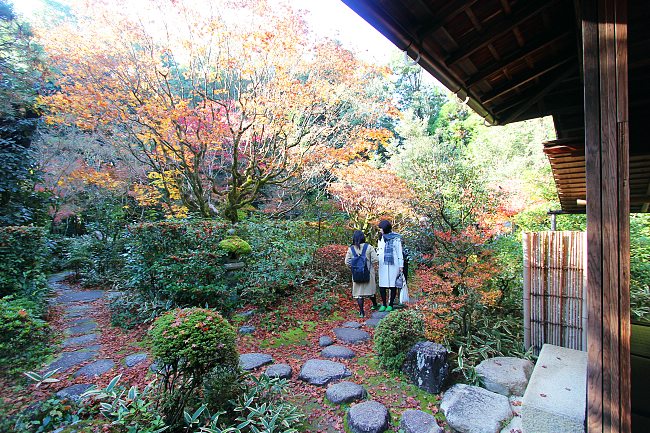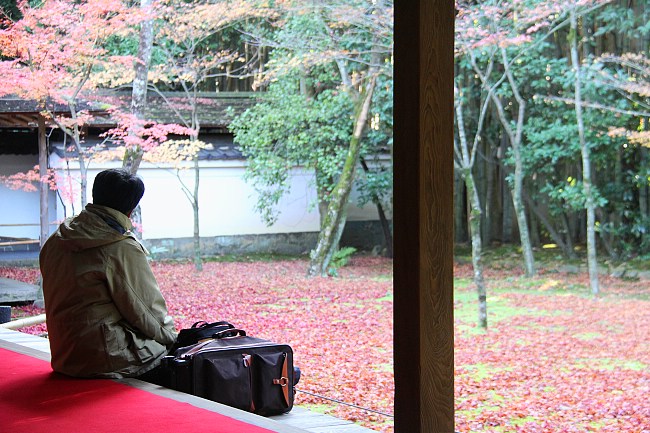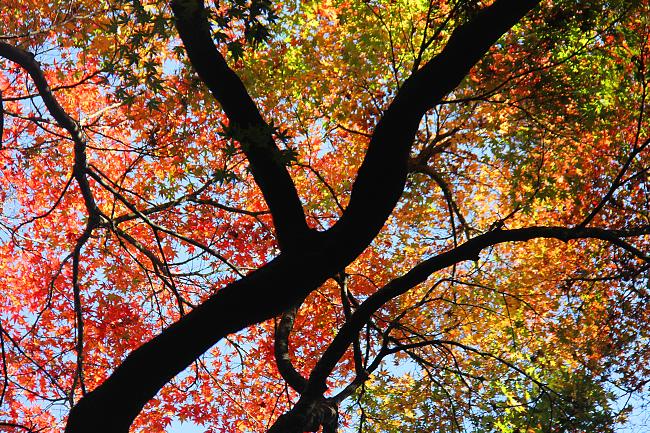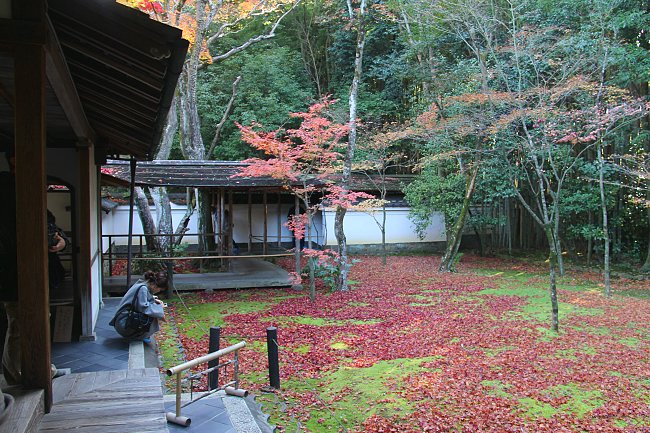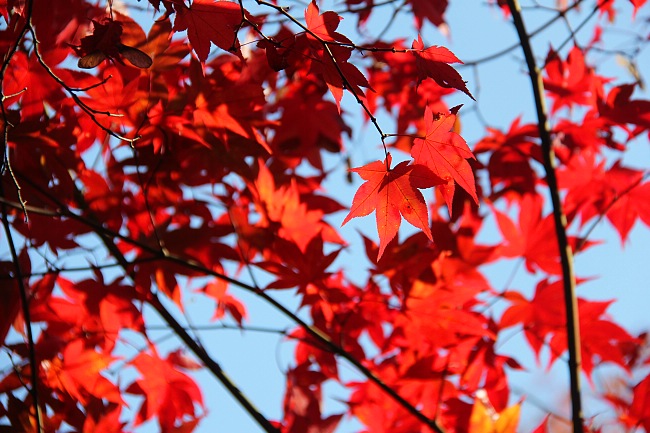 Next up was a gem northeast of the city center, Manshuin Temple. The temple is known for its beautiful gardens and autumn colors that typically peak in late November. I'm pleased to report that despite the unusually low temperatures recently, Manshuin is still in peak with some very nice colors around its gardens. I do predict however that the peak here won't last much more than a few more days.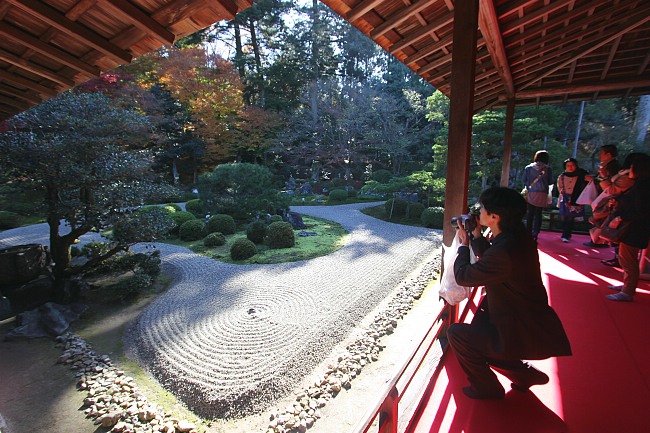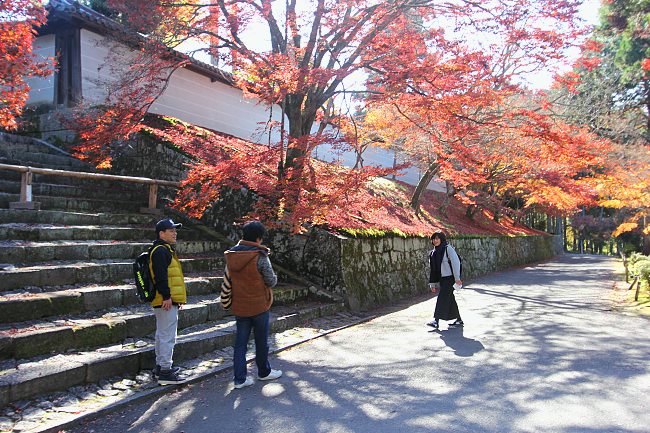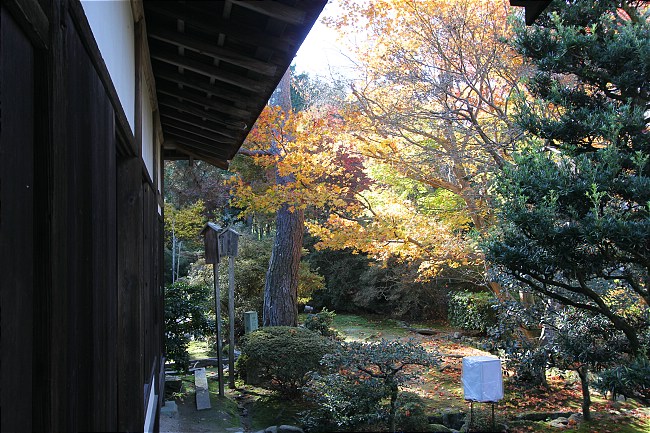 Staying in northern Kyoto, I hopped over to Enkoji Temple which attracts large numbers of visitors at this time of year when the autumn colors are usually at their absolute best. I must say that my visit today left me with mixed feelings. The temple's famous gardens are decidedly past peak with many of the trees looking bare and ready for winter. Despite this, there is still just about enough color to make the grounds still scenic and worth a visit. I expect that this will be the case for the next few days before the remaining vibrant foliage takes a wintry turn.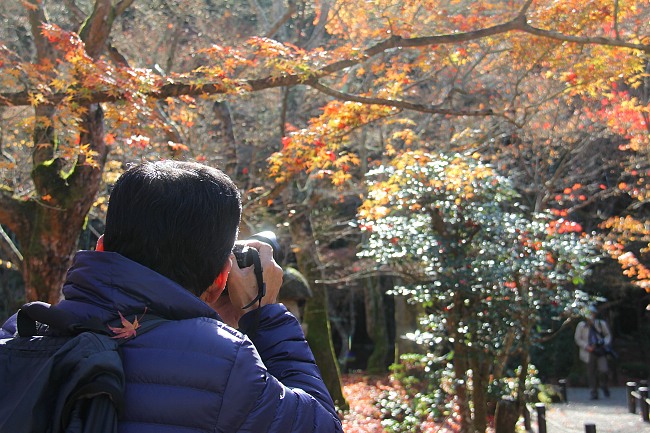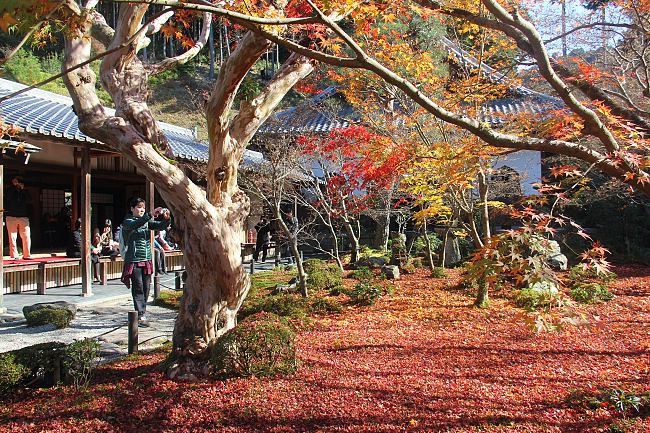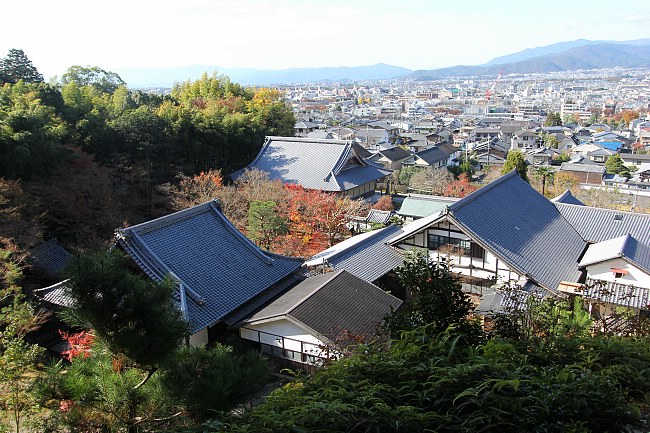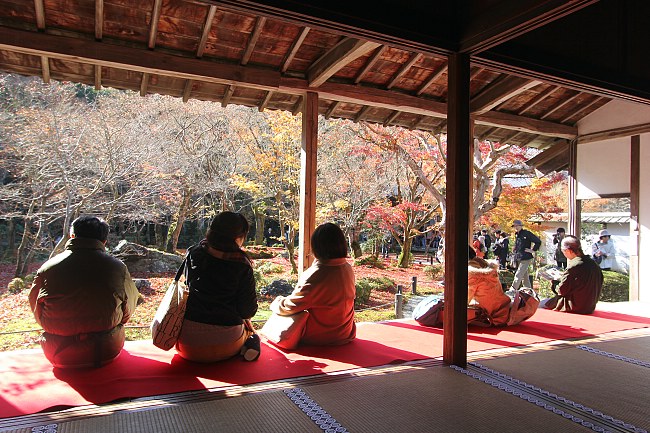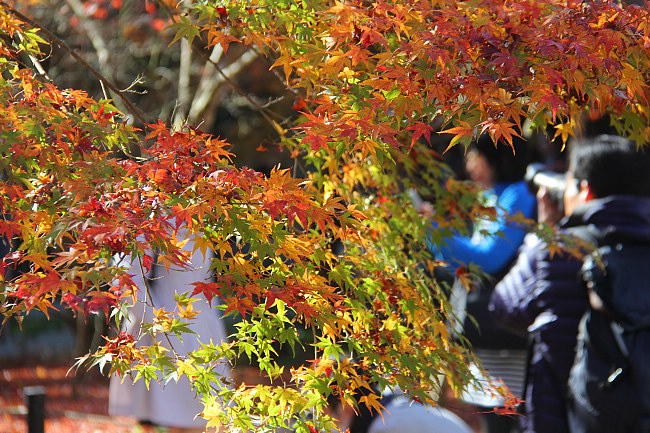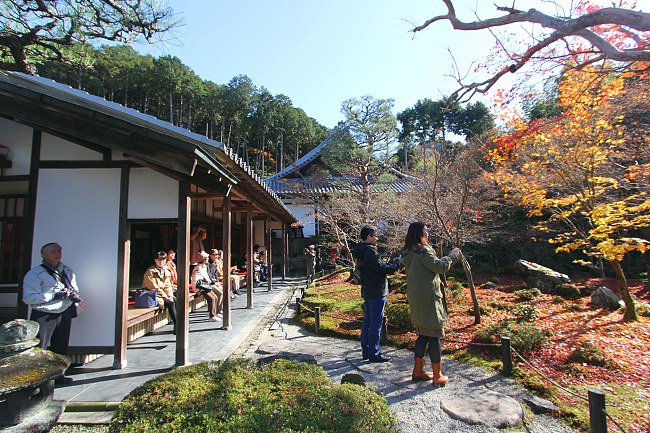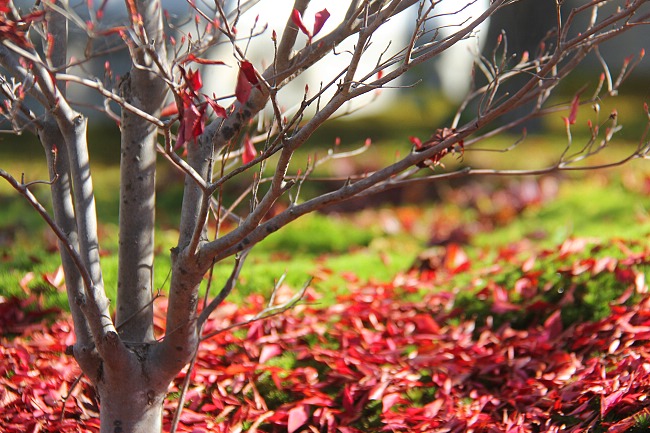 My final stop today was Shinnyodo Temple, a beautiful and revered complex a little off the beaten track in these parts but very popular come autumn color season all the same. The colors today were quite stunning with a myriad of reds, oranges and golds, especially behind the main hall and in the temple's inner gardens. I expect however that Shinnyodo will only stay in peak for another few days, so get down there soon!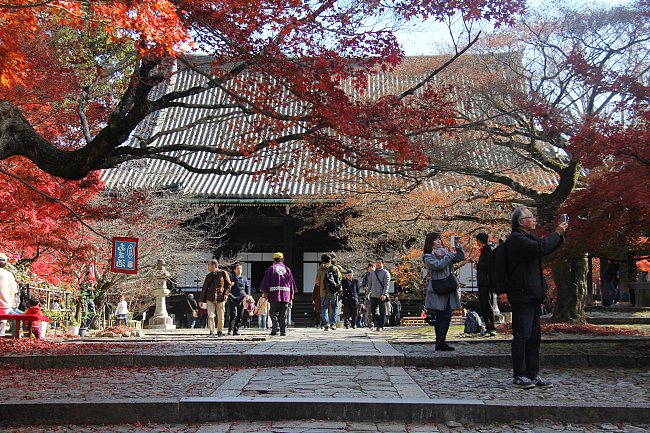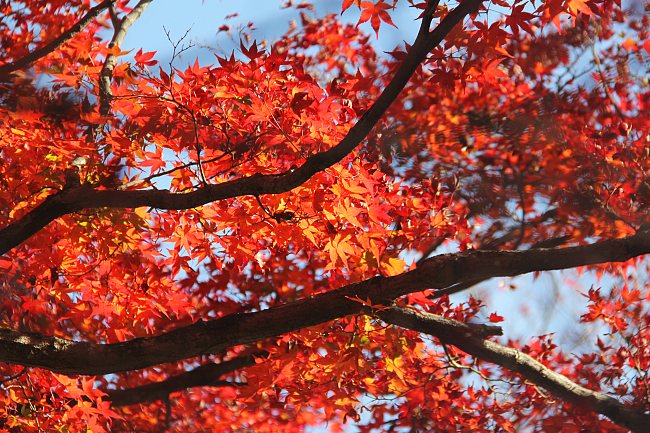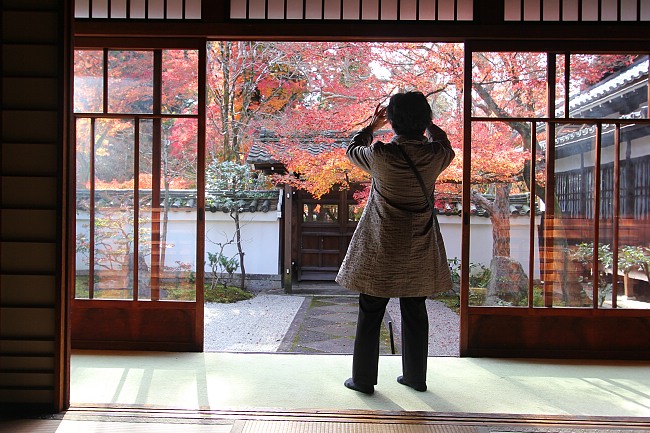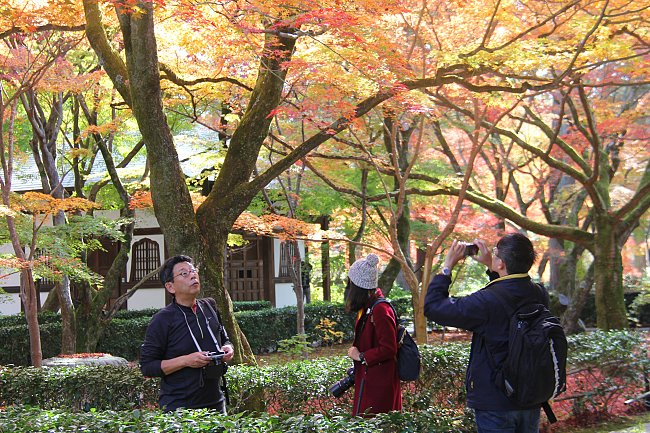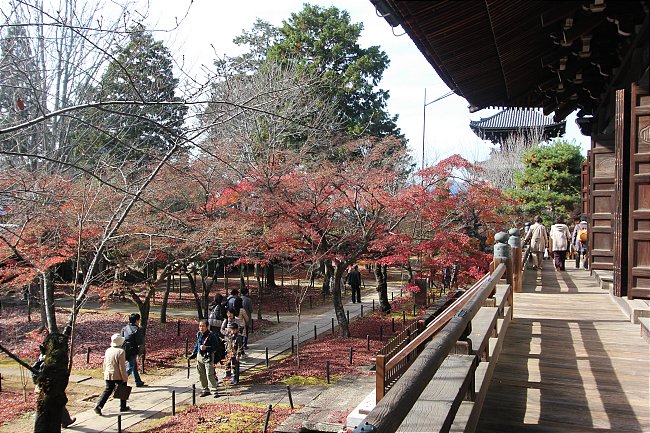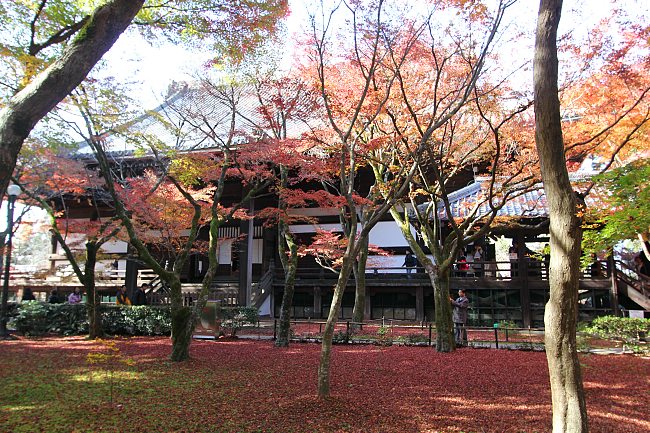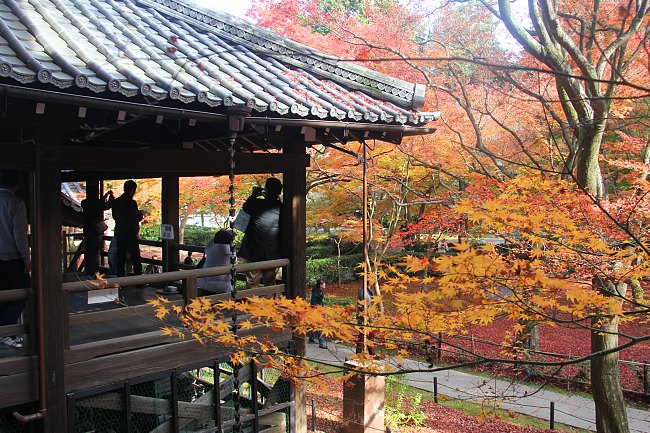 Questions? Ask in our forum.