Autumn Color Report 2012
Official autumn color reports by japan-guide.com
Where to see autumn leaves? - When do trees turn colors? - What trees turn colors?
Schedule of upcoming reports - Post your own report
2012/11/23 - Miyajima Report
by sean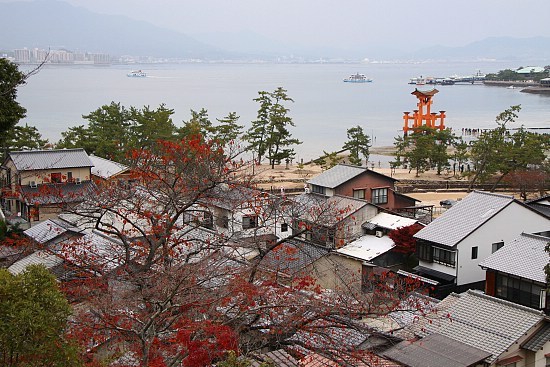 Today I headed west to Miyajima, famed as one of Japan's top three scenic spots. The island is separated from main land by a 15 minute ferry ride from Hiroshima. I visited a few of Miyajima's places of interest, with the intention of checking out some autumn colors. However, it was drizzling slightly in the morning, so I checked out the Miyajima Aquarium first.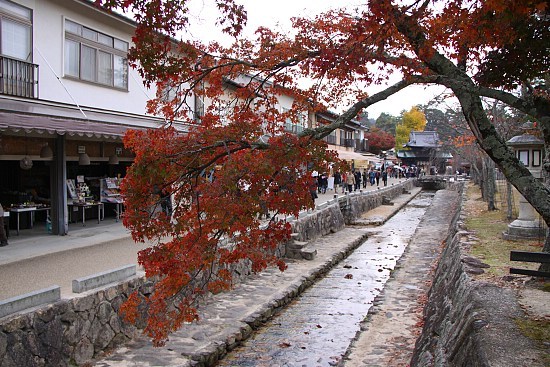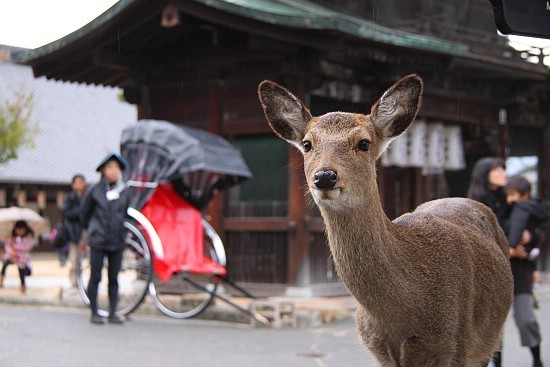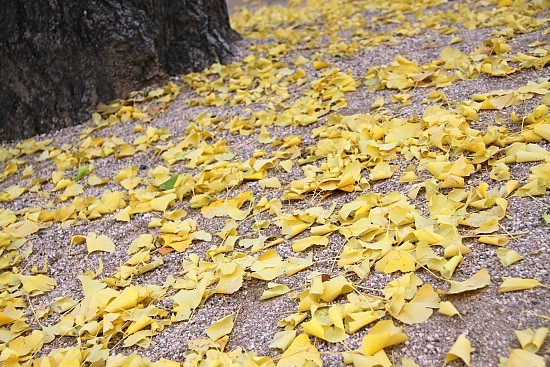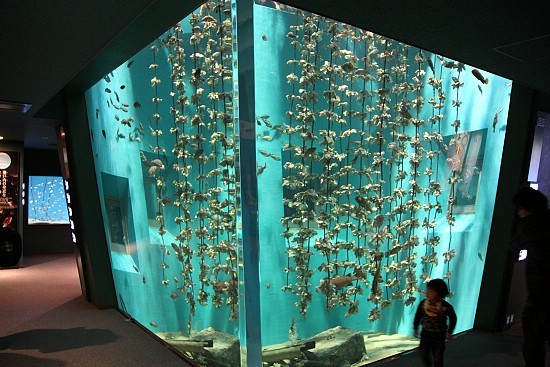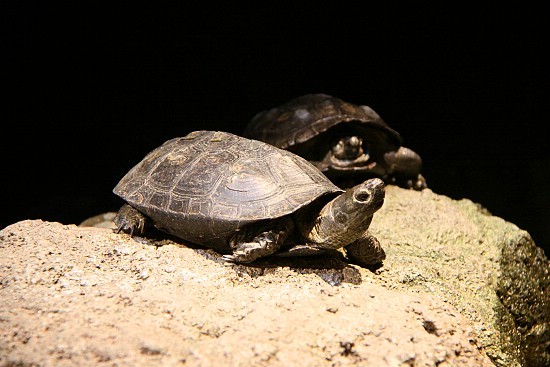 I started exploring when the drizzle stopped, walking up the slope to the Tahoto Pagoda. I noticed that the slopes up the hills south of Itsukushima Shrine were generally green dotted with some trees with intense yellow or red colors. The yellow was from the ginkgo trees and red from the maple trees, currently at their best. I am not entirely sure, but besides the evergreen trees, I think some of the other trees are of the species that just drop their leaves without changing colors.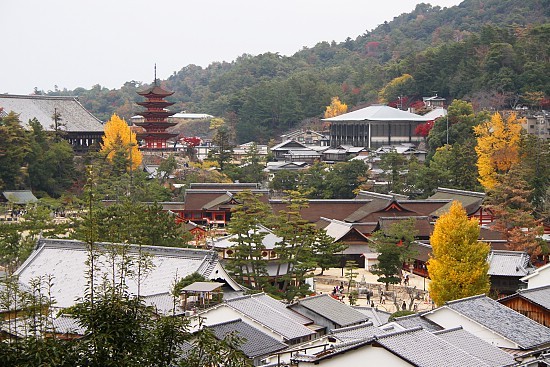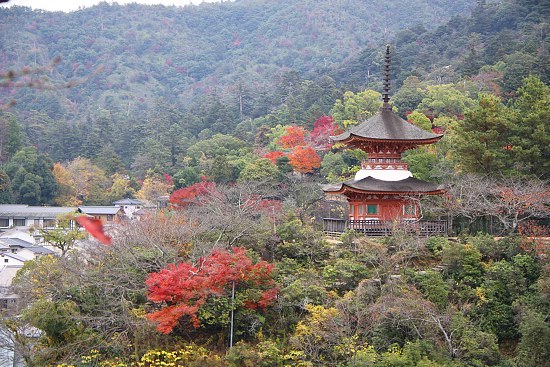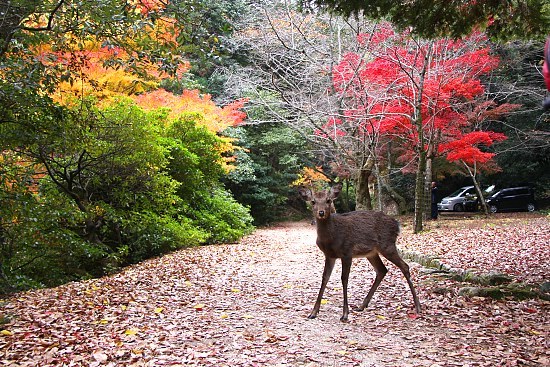 Along the way to Daishoin Temple, I noticed several cherry trees with their last leaves barely hanging on. But the maples, they were at their peak, and that made Daishoin currently the best spot to view autumn colors with its many maple trees.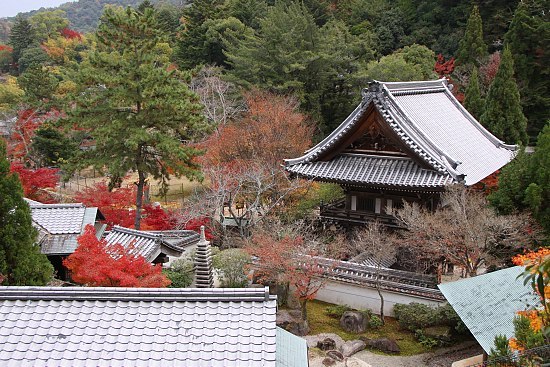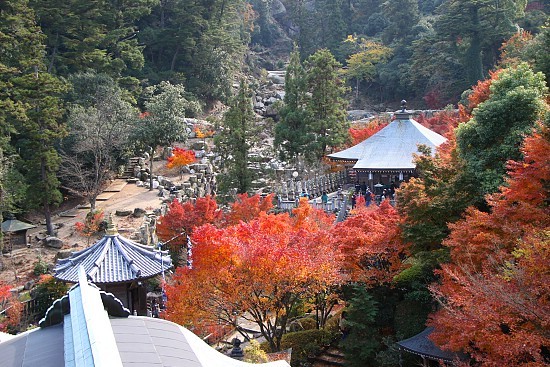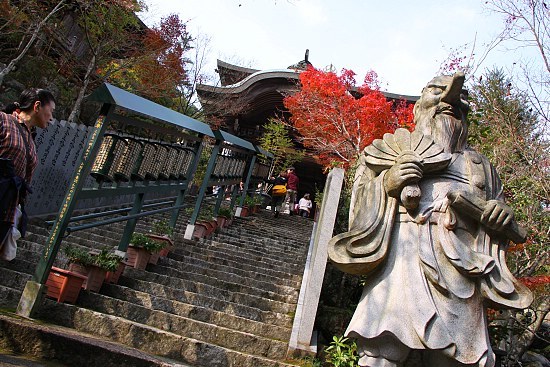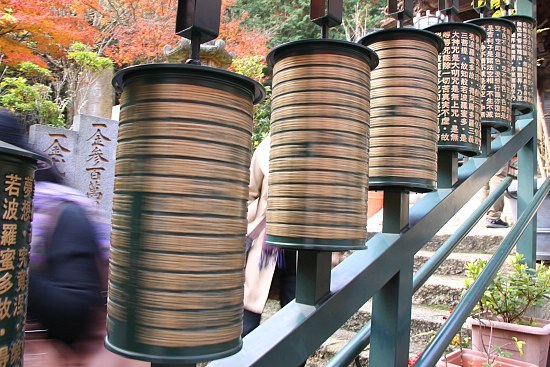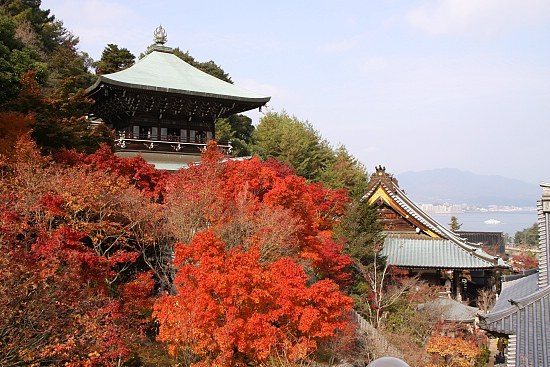 I then made my way to Momijidani Park, which literally means "Valley of Maple Leaves". Here there were many beautiful maples, some of which had really saturated colors. I noticed however that there were also many trees which had shedded a considerable amount of leaves. Nevertheless, colors here should stay lovely here till at least when the weekend is over.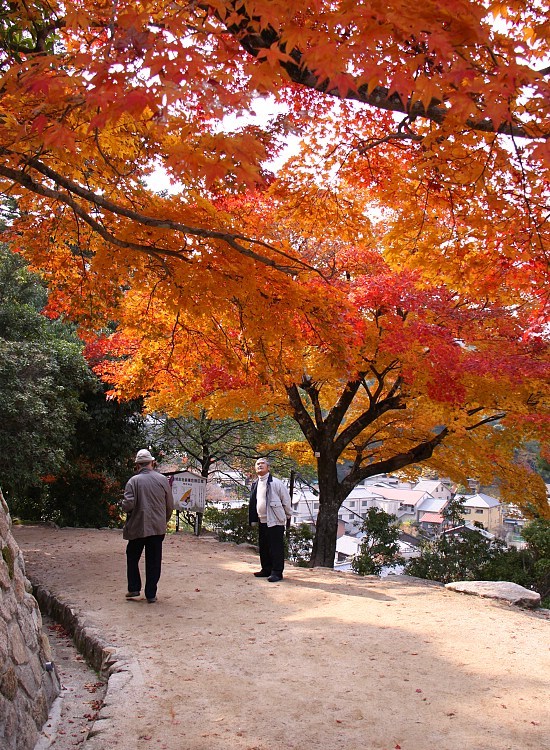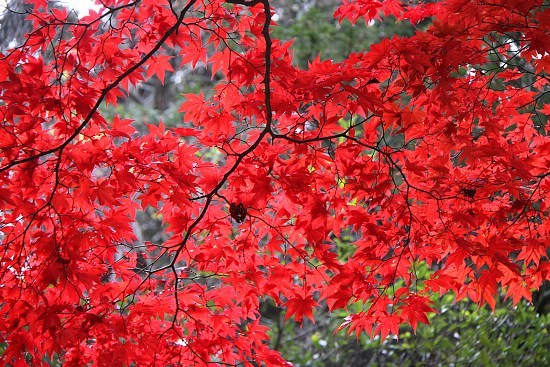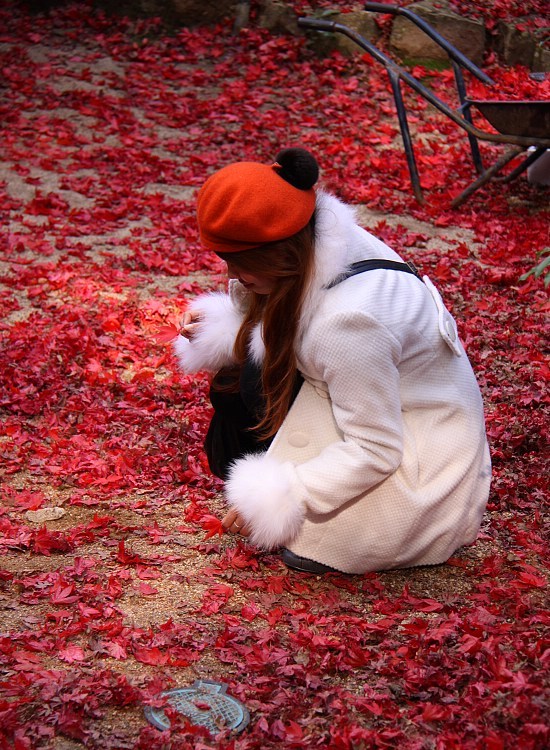 Finally, I took the ropeway up to the top station, from where it was a 30 minute hike to the summit of Mount Misen. On clear days, beautiful views of the Seto Inland Sea can be viewed from the summit, but unfortunately today was not one. It was nonetheless a pleasurable hike enhanced by encounters with deer and the occasional tree which provided some warm colors.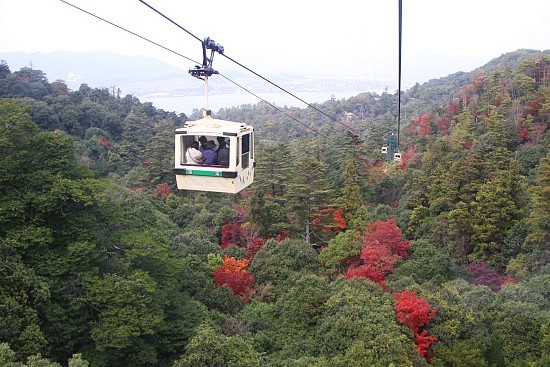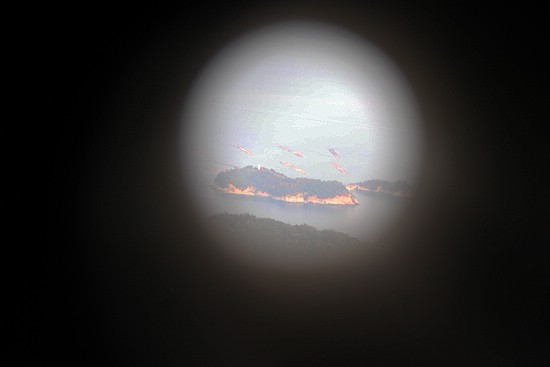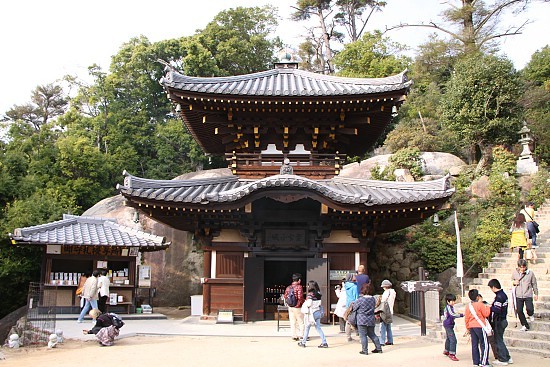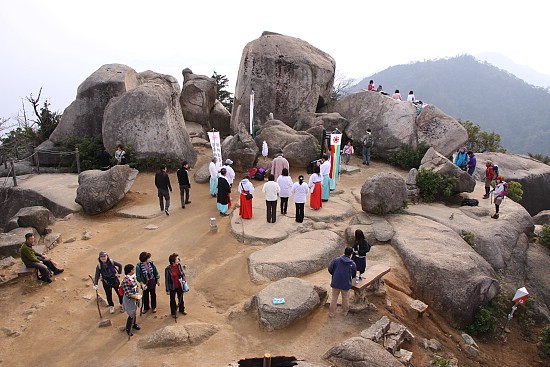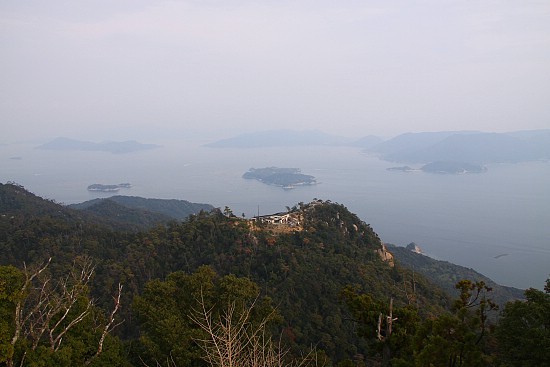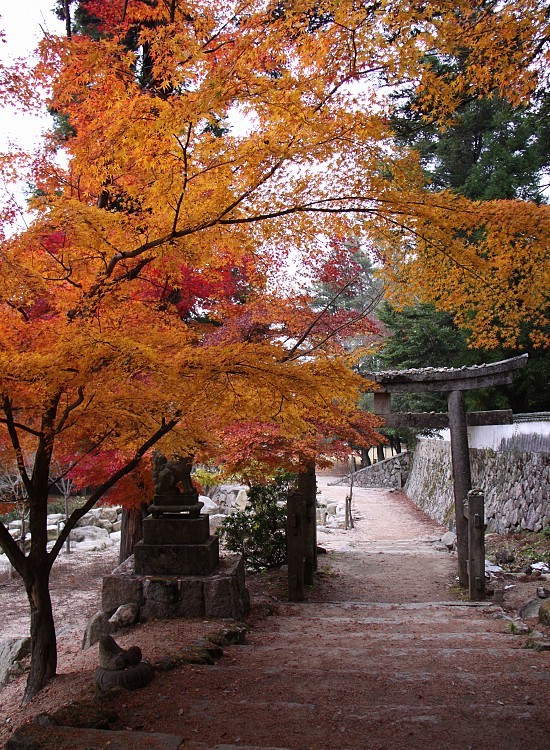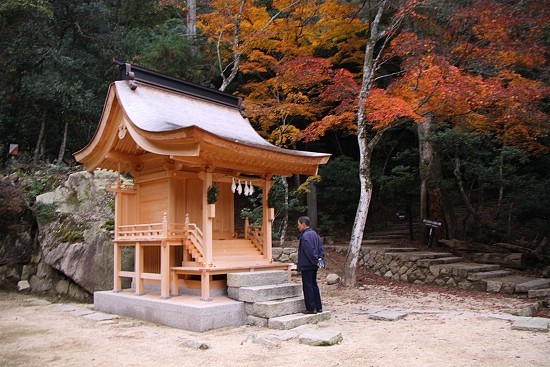 Questions? Ask in our forum.