Autumn Color Report 2012
Official autumn color reports by japan-guide.com
Where to see autumn leaves? - When do trees turn colors? - What trees turn colors?
Schedule of upcoming reports - Post your own report
2012/11/29 - Kyoto Report
by scott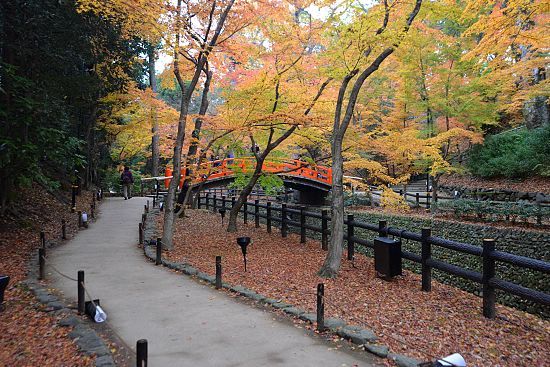 Today I headed out to Kyoto to continue our coverage of the autumn colors in the Kansai Region. Many of the spots around Kyoto have already reached their peak and beyond, so part of today's report was to check out some places where the colors change later in the season.
My first stop this morning was to Nagaoka Tenmangu Shrine, which lies just a short walk from Hanshin Nagaoka Tenshin Station southwest of Kyoto. Nagaoka Tenmangu is one of several hundred Tenmangu shrines across Japan which are dedicated to Sugawara Michizane, a revered Heian Period scholar who was unfairly exiled to Dazaifu on Kyushu.
Nagaoka Tenmangu had a few areas with nice autumn colors, especially along the main approach to the shrine and at a small Momiji Teien (Maple Garden) just below the main shrine buildings. Overall, it appeared that the colors are still approaching their peak and will continue to improve over the next few days. The garden will be illuminated in the evenings (16:30-20:00) until December 2nd.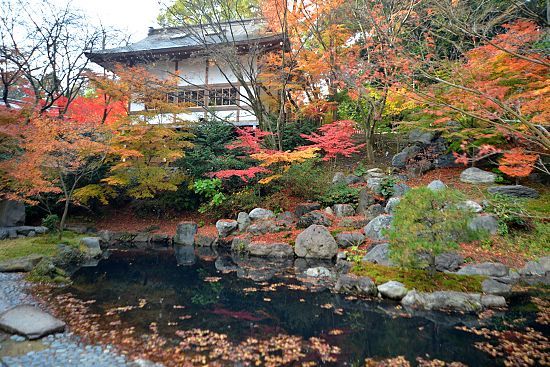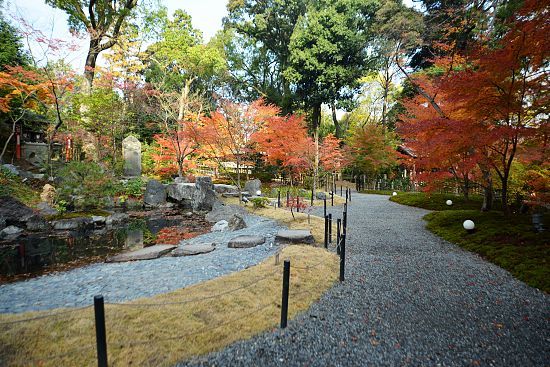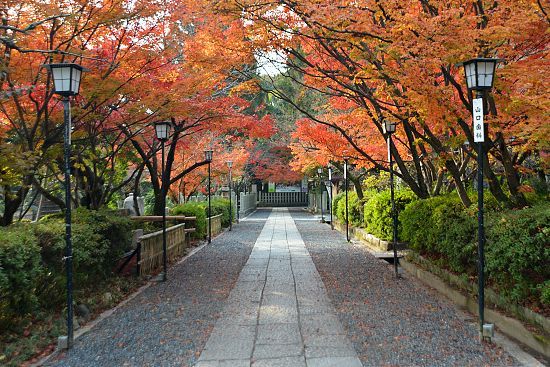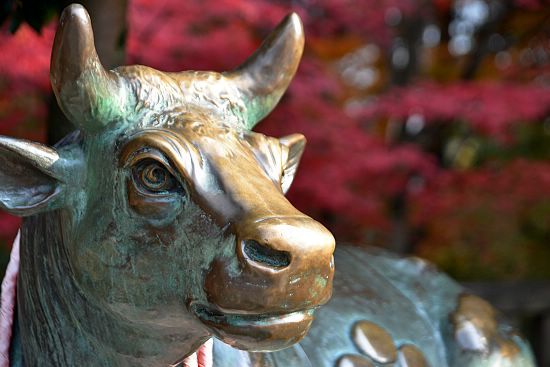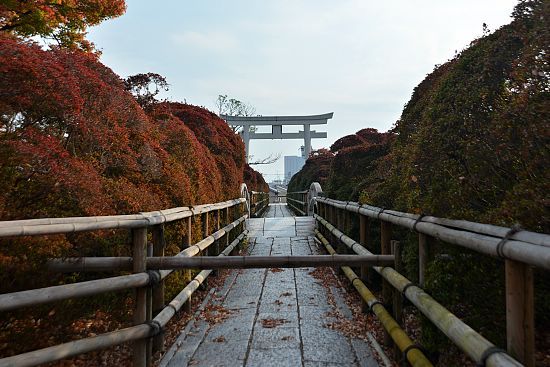 Afterwards, I headed back toward the station and caught a bus for Komyoji Temple, an attractive temple famous for its autumn foliage. Komyoji is populated by several hundred maple trees which are planted around the grounds and form beautiful tunnels of color along the approaches to the temple buildings. The trees around Komyoji were quite beautiful today, but indeed seemed to be behind the other spots around Kyoto as the colors were still approaching their peak.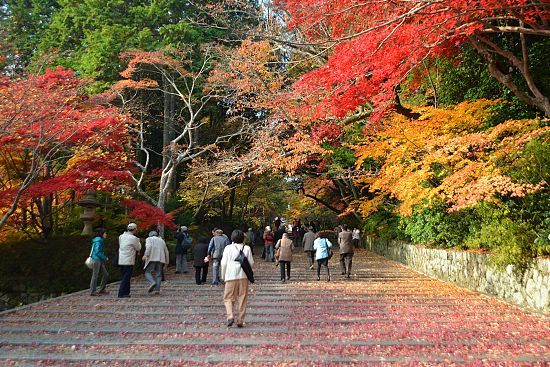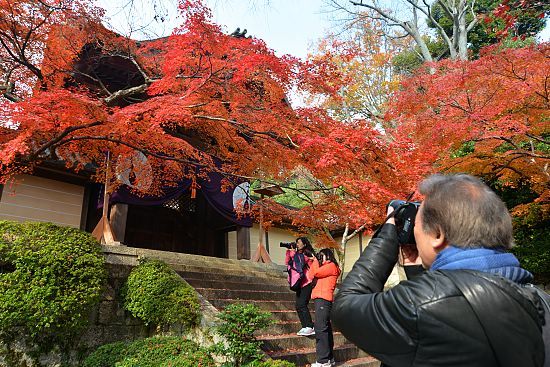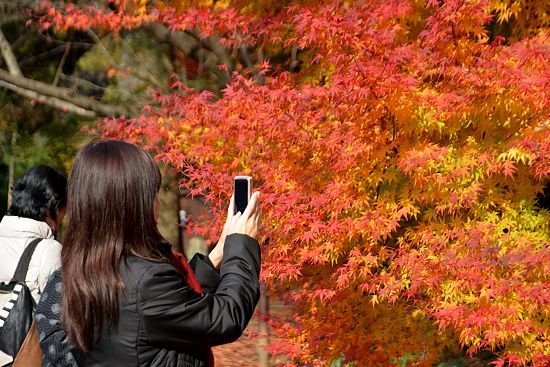 My next stop of the morning was to Yoshiminedera Temple, a very large temple complex located on the slopes of Kyoto's western mountains (Nishiyama). The temple offers panoramic but distant views out over the city and beautiful autumn colors, two properties which often draw comparisons between Yoshiminedera and Kiyomizudera temples.
Yoshiminedera's colors usually peak around mid to late November and were extremely nice today. There was a bit of variation as the temple covers a large range of elevation along the mountain, but overall it seemed to be right around the peak.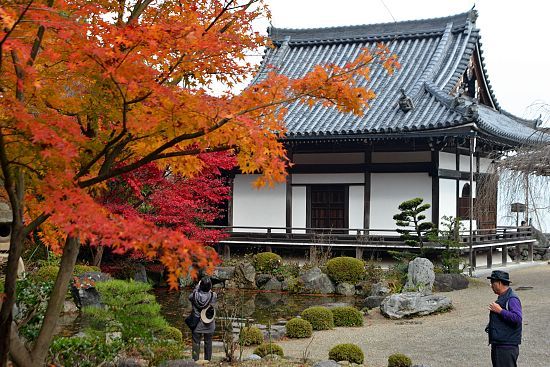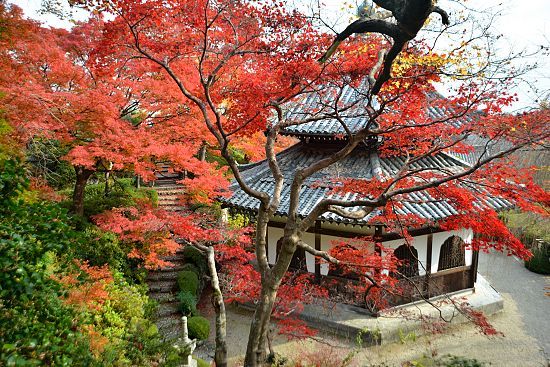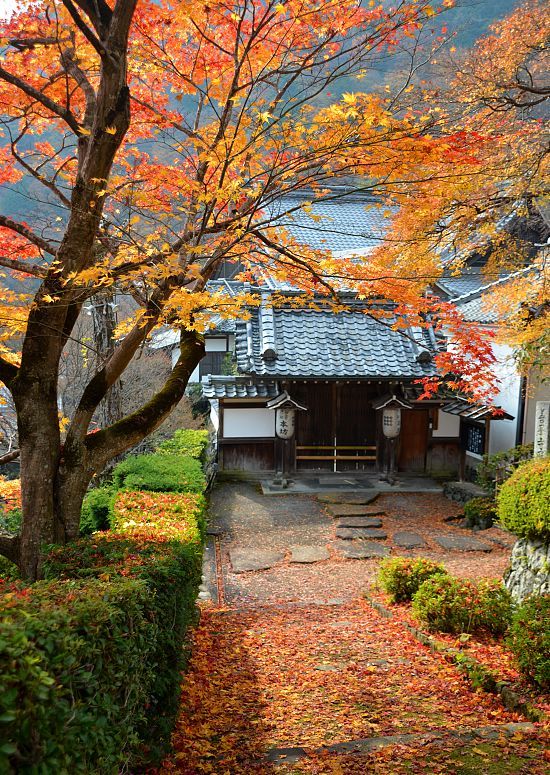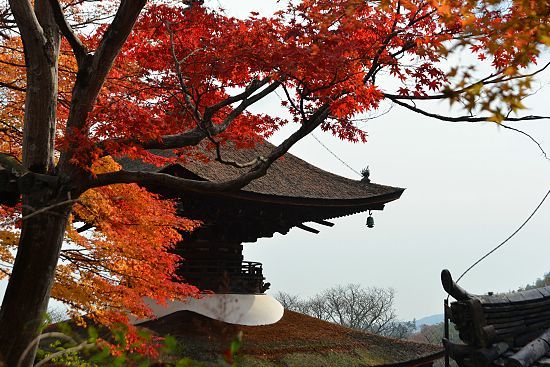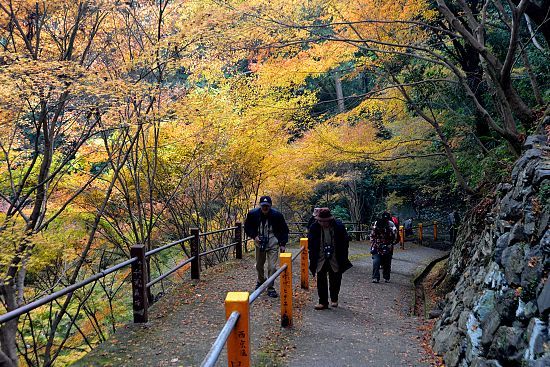 Next, I took a relatively long bus and train ride north to Arashiyama. Although it is relatively late in the season, the streets and temples around Arashiyama were still very crowded. Togetsukyo Bridge was extremely busy, and Tenryuji Temple was also packed as usual. The autumn foliage in the area still looked nice, but was beginning to decline and I suspect that the remaining good colors may not last through the week.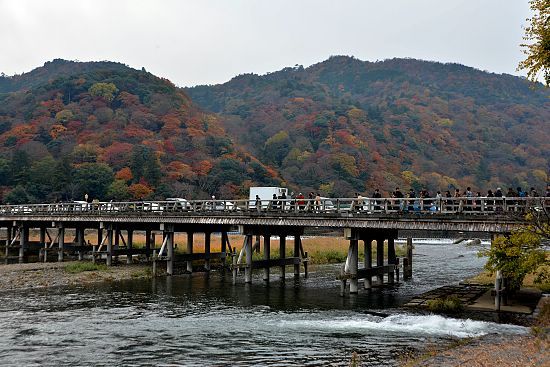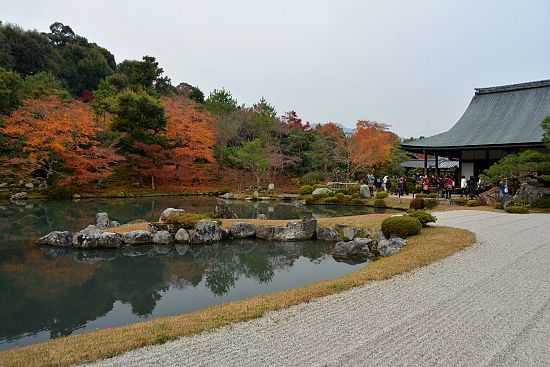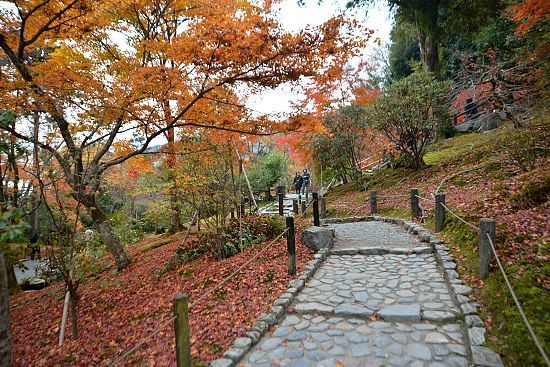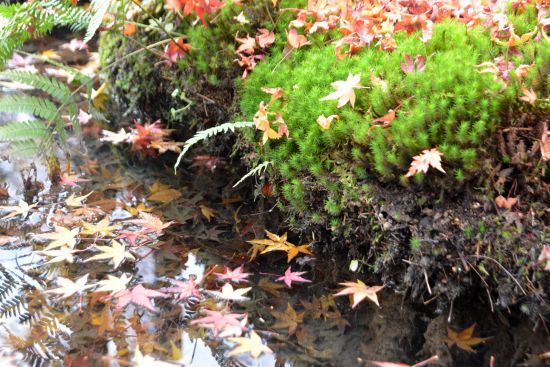 My final stop today was to Kyoto's most famous Tenmangu Shrine, Kitano Tenmangu. Like Nagaoka Tenmangu, this shrine is dedicated to the exiled scholar, Sugawara Michizane, and is visited by students hoping to have success in their studies.
A large park on the shrine grounds contains hundreds of maple trees planted along a small ravine. The park is open to visitors until December 9th for a small fee (600 yen, includes tea service), and is illuminated during the evenings until 20:00. Today the trees appeared to be at or still approaching their peak, and should remain nice through next week.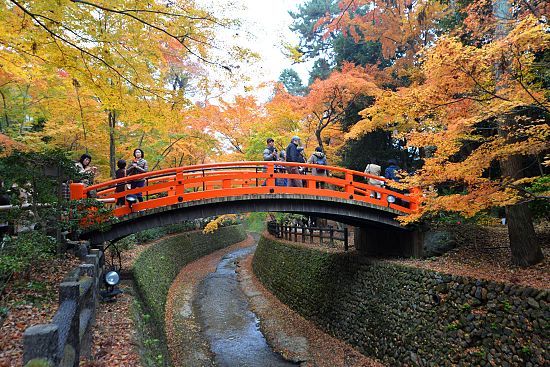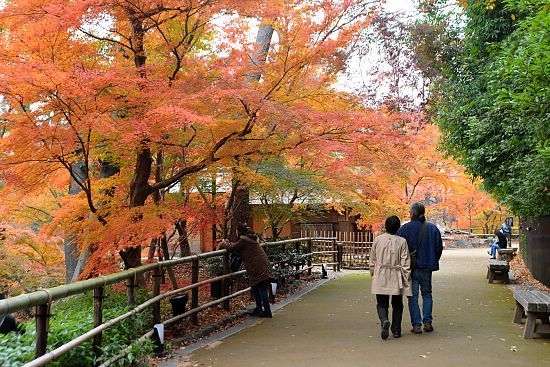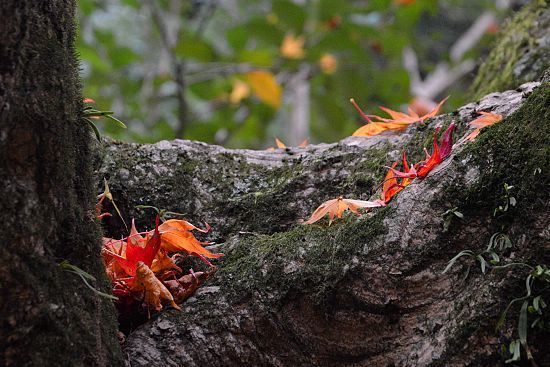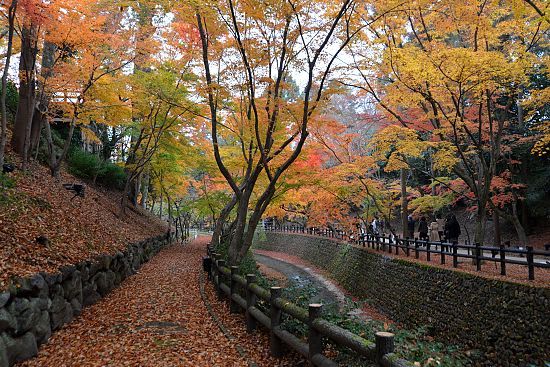 Questions? Ask in our forum.