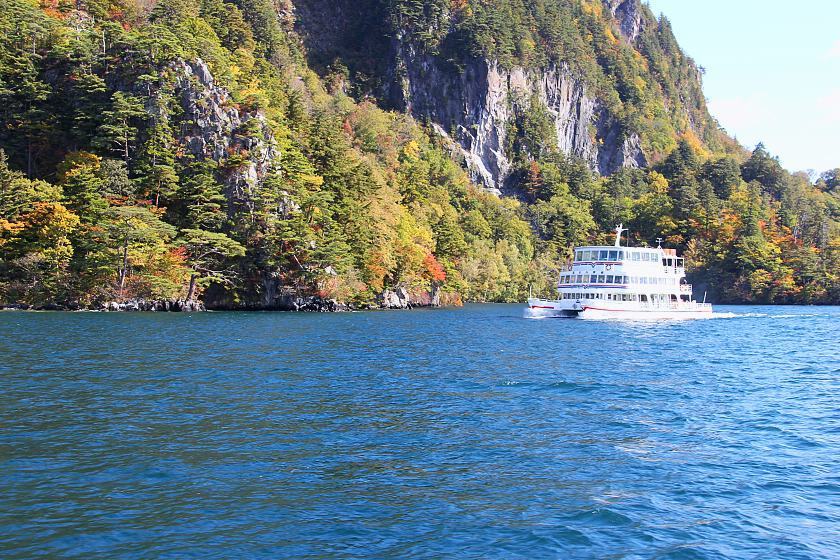 It is now just about a month since we began reporting on this year's autumn color season up in Hokkaido, and there's still a few weeks remaining until we can expect to see some colorful displays in the popular tourist hot spots of Tokyo and Kyoto. Following yesterday's report from Urabandai, today I continued my colorful investigation of Japan's Tohoku region with a trip to Lake Towada.
Lake Towada straddles Akita and Aomori prefectures and is renowned for its autumn colors that typically come into their own around late October. In particular, I was intent on seeing how the colors were faring around the area's two main attractions come autumn, Lake Towada and Oirase Stream.
I started today with a bus ride from Yasumiya on the southern shores of Lake Towada to Ishigedo, one of the bus stops along the Oirase Stream. This picturesque stream winds through dense woodland that comes to life every autumn, and what's more, the area has a path that visitors can walk along to take in the scenery.
This morning I found that, despite some vivid bursts of color, autumn still hasn't fully taken hold here, with a lot of green remaining around the stream. Barring any extreme weather, I imagine that it will take around another week before we see the area's hallmark vibrant displays. Despite this, the stream is well worth a visit.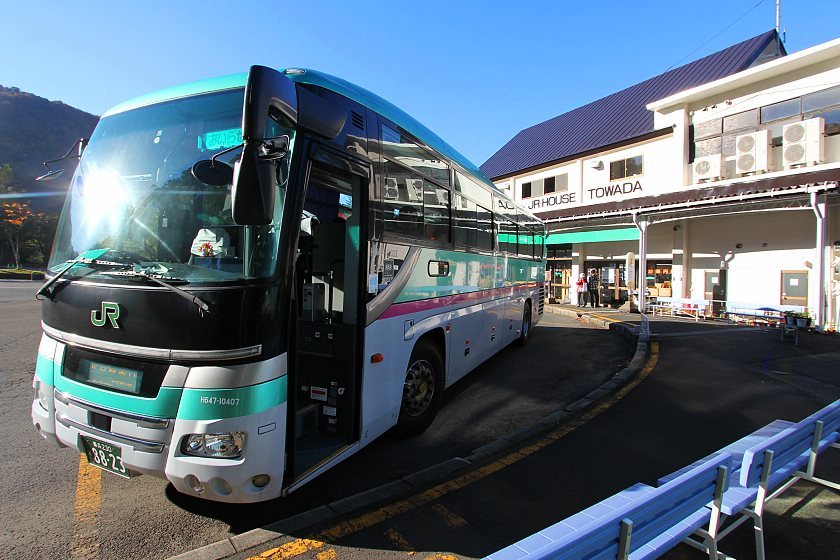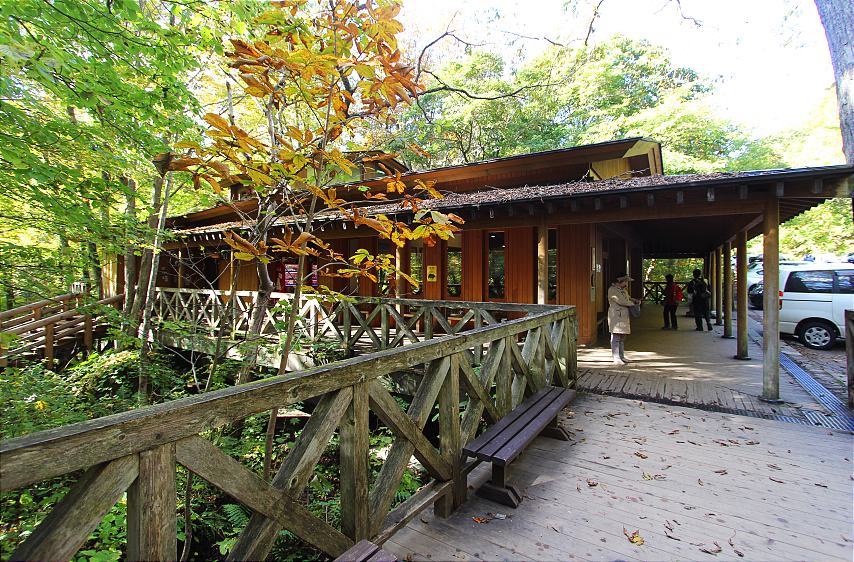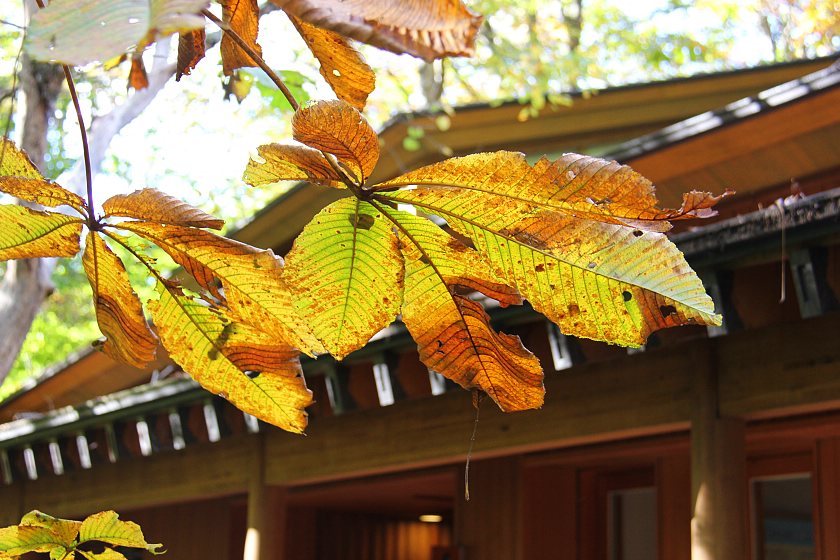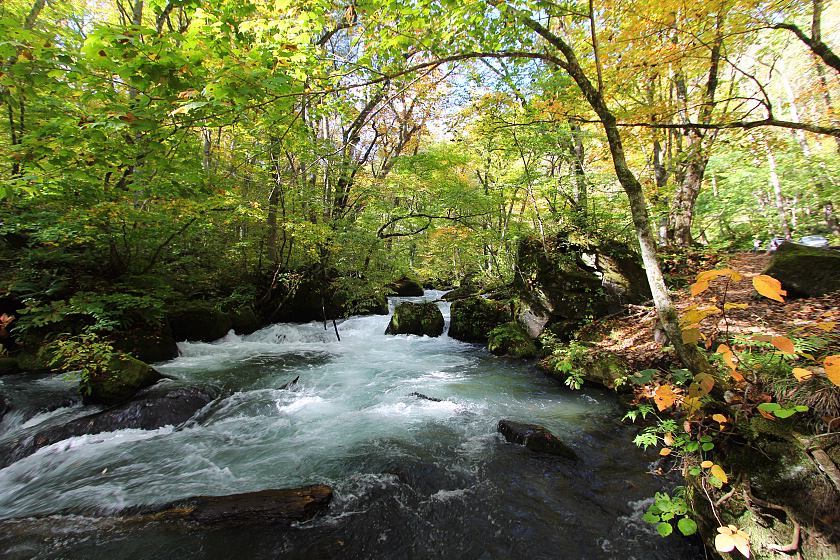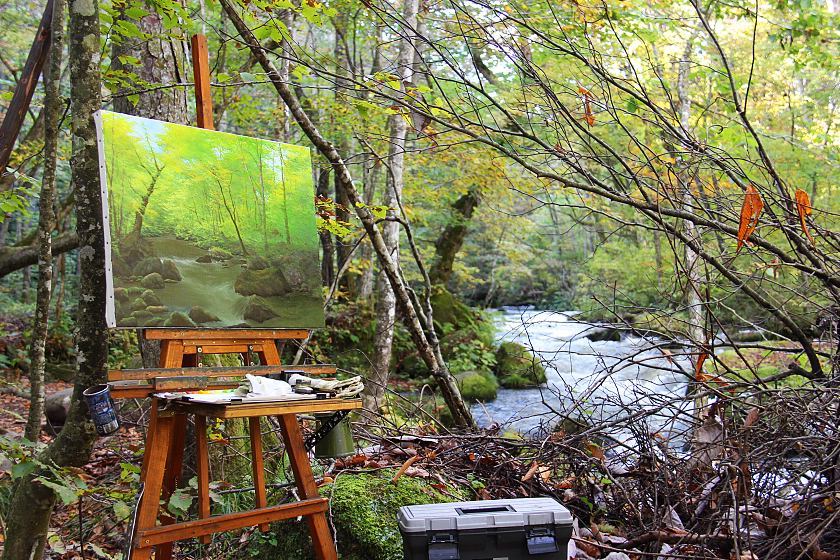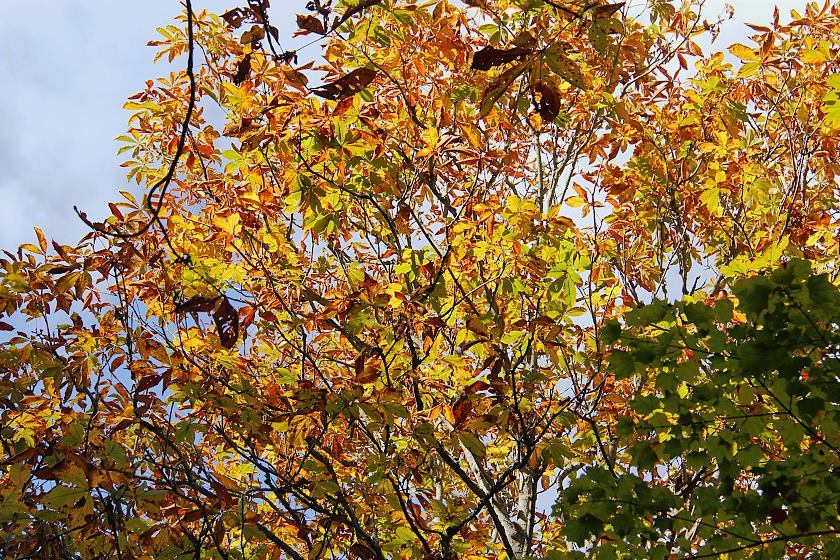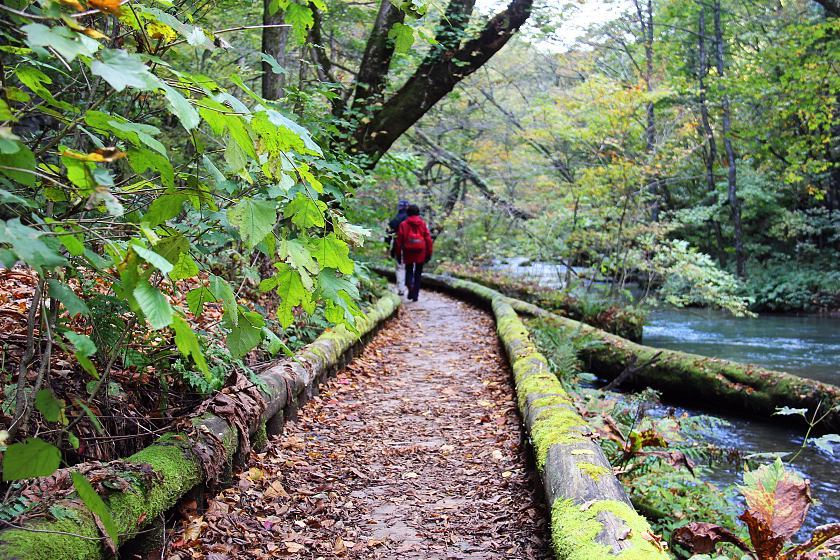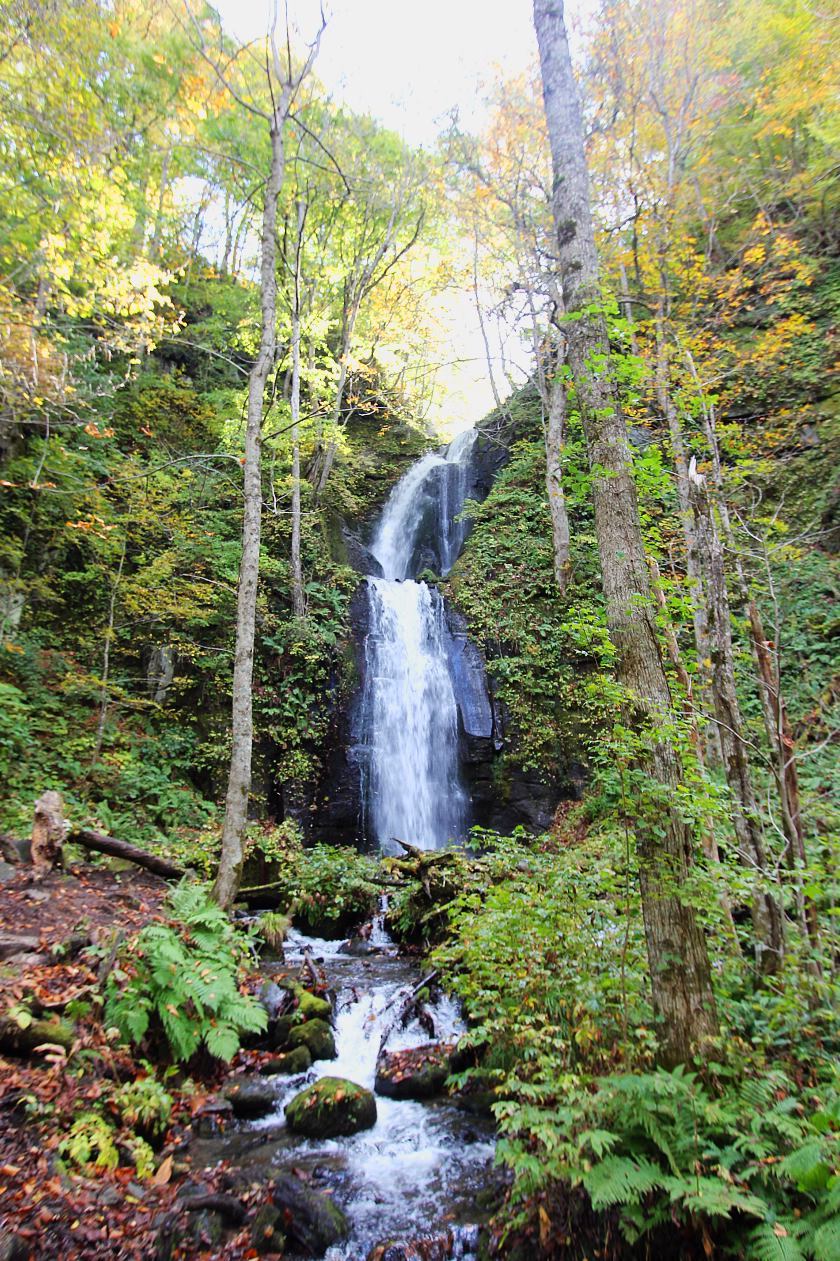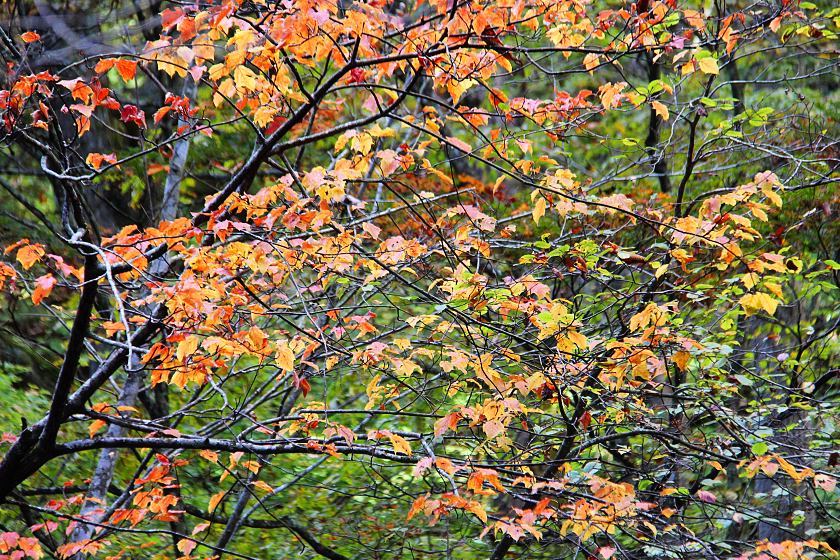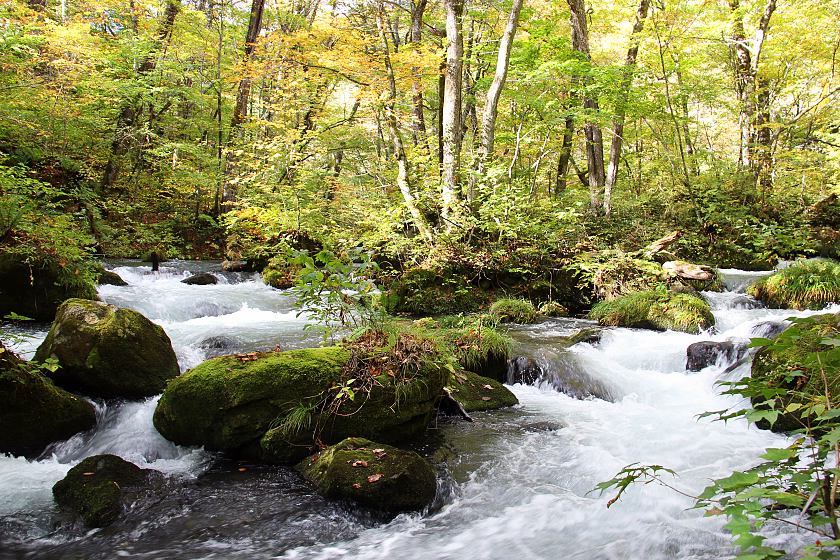 Following the walk, I arrived at the port of Nenokuchi and boarded the ferry that would take me across Lake Towada back to Yasumiya.
I thoroughly enjoyed the crossing and took in some really vibrant displays along the shoreline. Despite looking autumnal, the lake still hasn't reached the dazzling state I saw it in on my visit last year, and I expect that it won't be until next week that the lake truly comes alive with peak colors.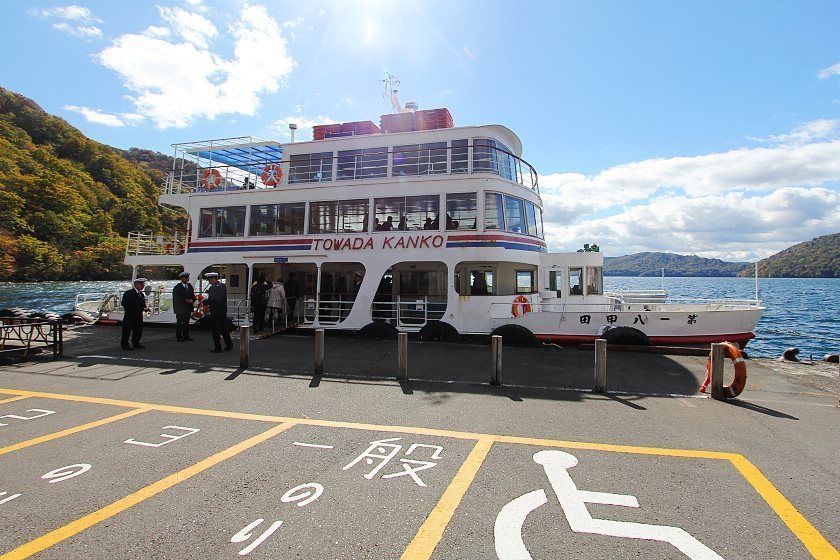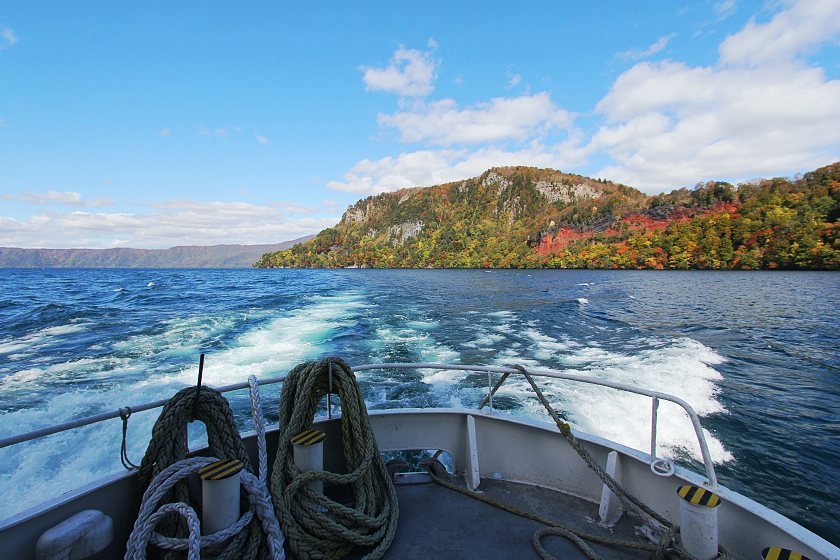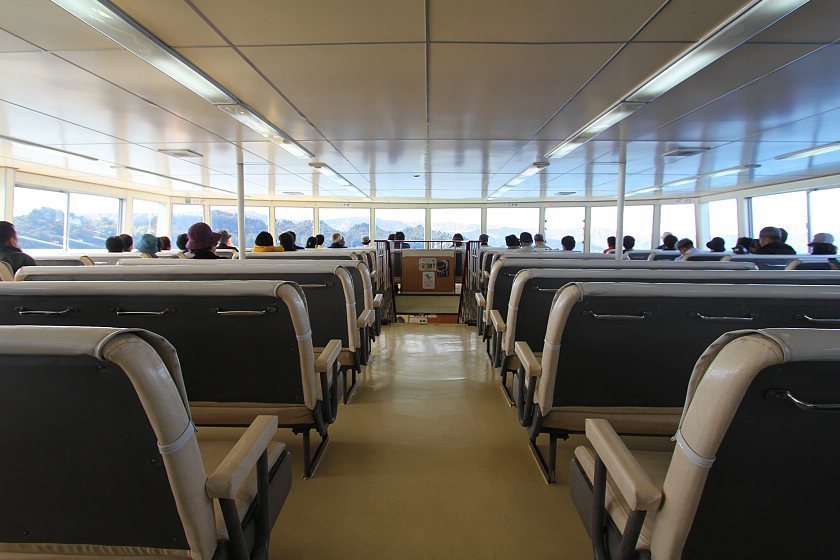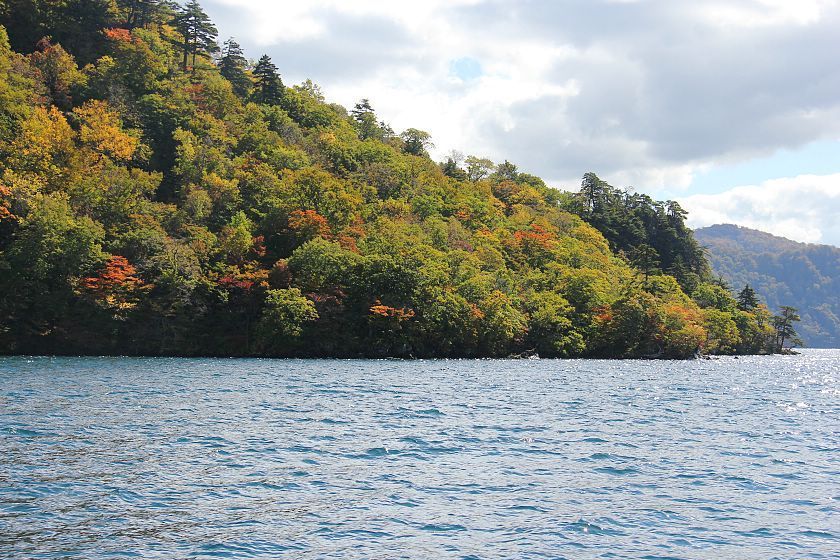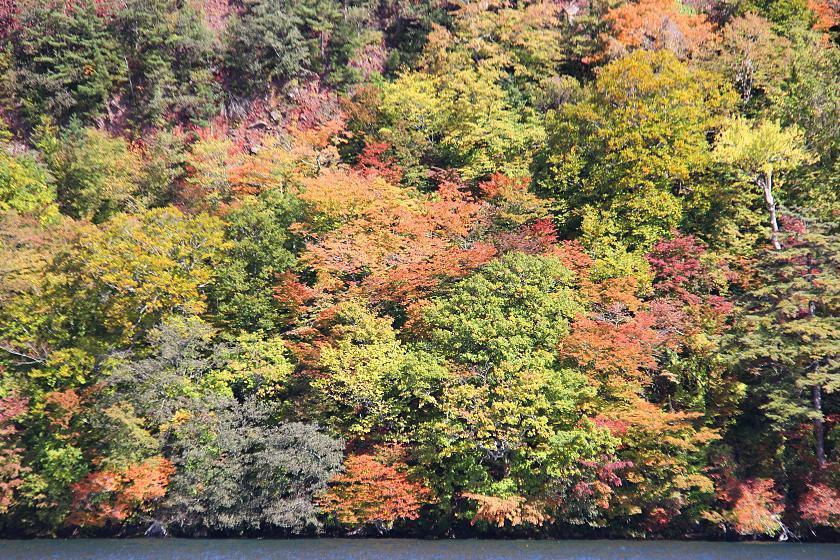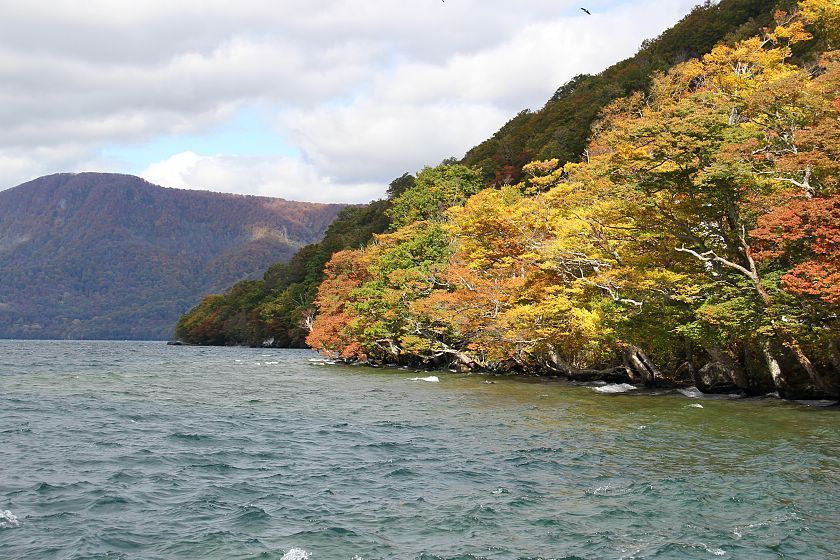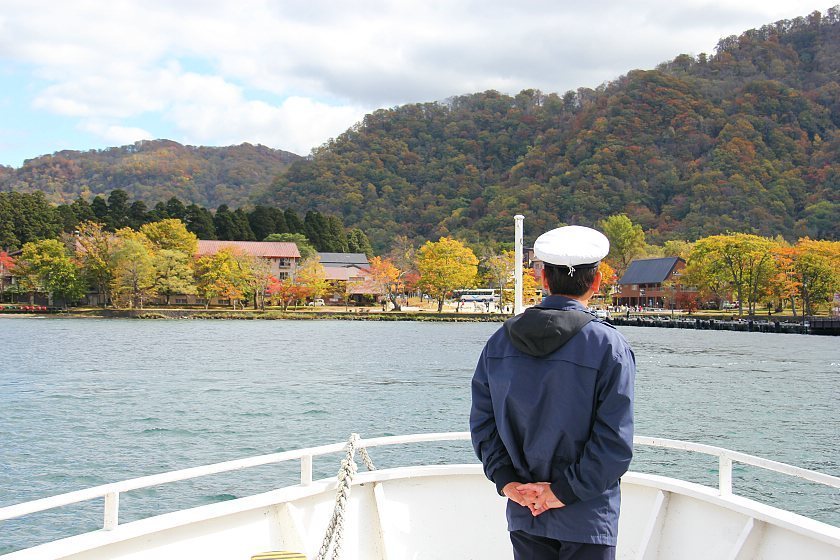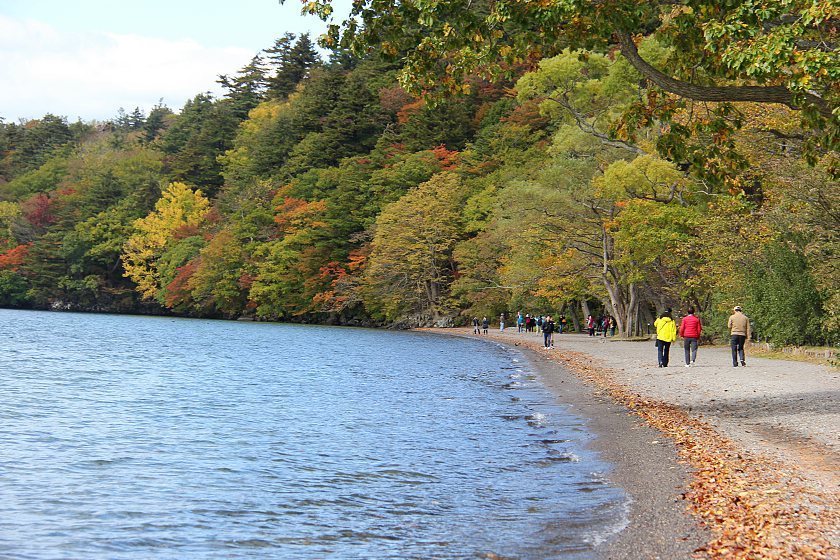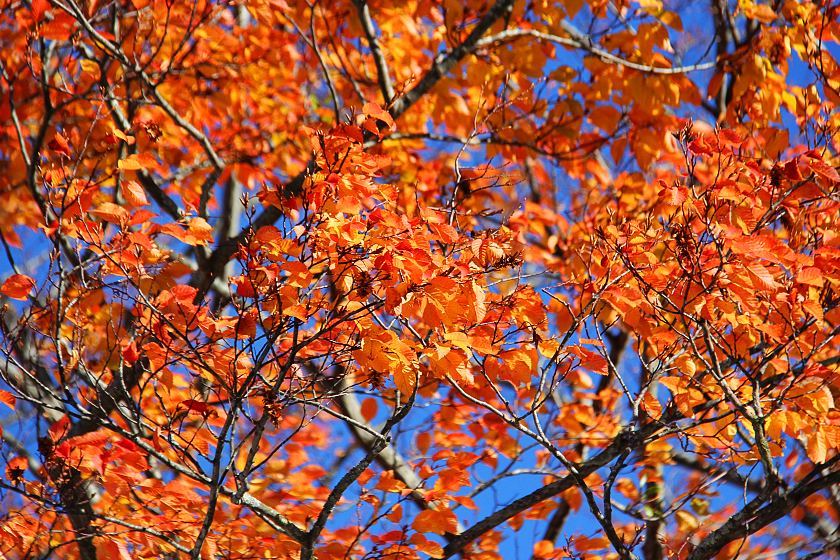 Questions? Ask in our forum.