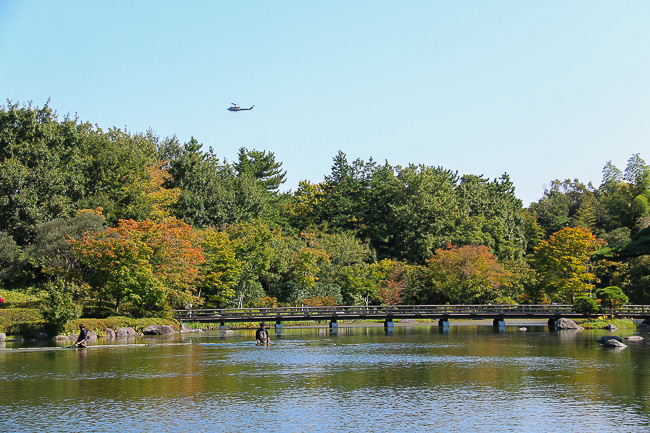 A month ago, we started our first autumn color report of the season in Daisetsuzan, Hokkaido. Since then, the season color spectacular has been in full swing in the north and we've covered a number of popular autumn color spots in that region too. Today, we bring to you our first Tokyo report of the season. The colors have yet to reach the city, but with temperatures dropping a few degrees Celsius in the coming week, it will not be long before the leaves start changing colors.
For those who are in the Kanto Region now, Joe was in Nikko a couple of days ago and reported that the colors were at their peak, while the colors at the popular Alpine Route where Sam was yesterday were at their peak around Kurobe Dam but past peak beyond that.
My first stop of the day was Showa Kinen Koen in Tachikawa, western Tokyo. Located about 45 minutes outside of the city, the leaves here tend to take on color at little earlier. The park has two main ginkgo tunnels, one near the Tachikawa entrance and the other near the sports grounds. The trees in both places had taken on a slight yellow tinge and it should be another week of so before the leaves turn yellow.
The Japanese garden in the park is also another popular fall foliage viewing area as there are many maple trees there. While mostly green, there were a numner of trees with more pronounced colors, giving us a slight preview of what is to come. Even though I was there at least a week too early to catch any leaves ablaze, there was still lots of see at Showa Kinen Koen as the cosmos were all in bloom.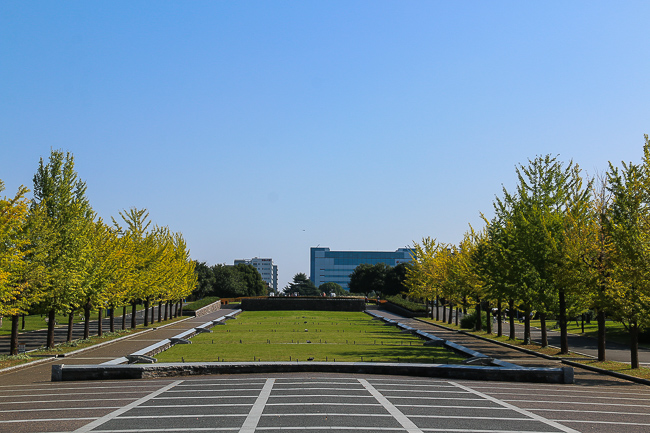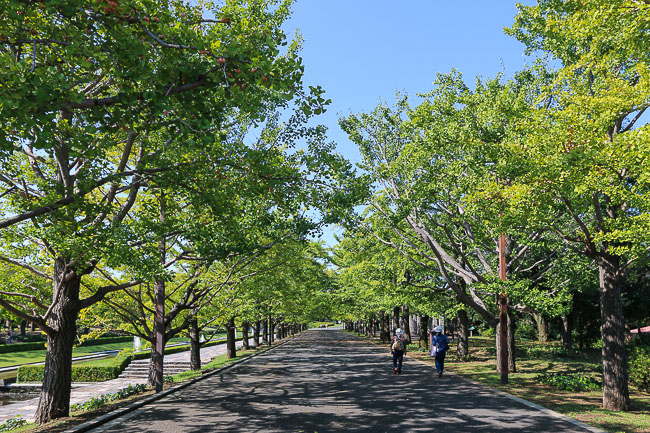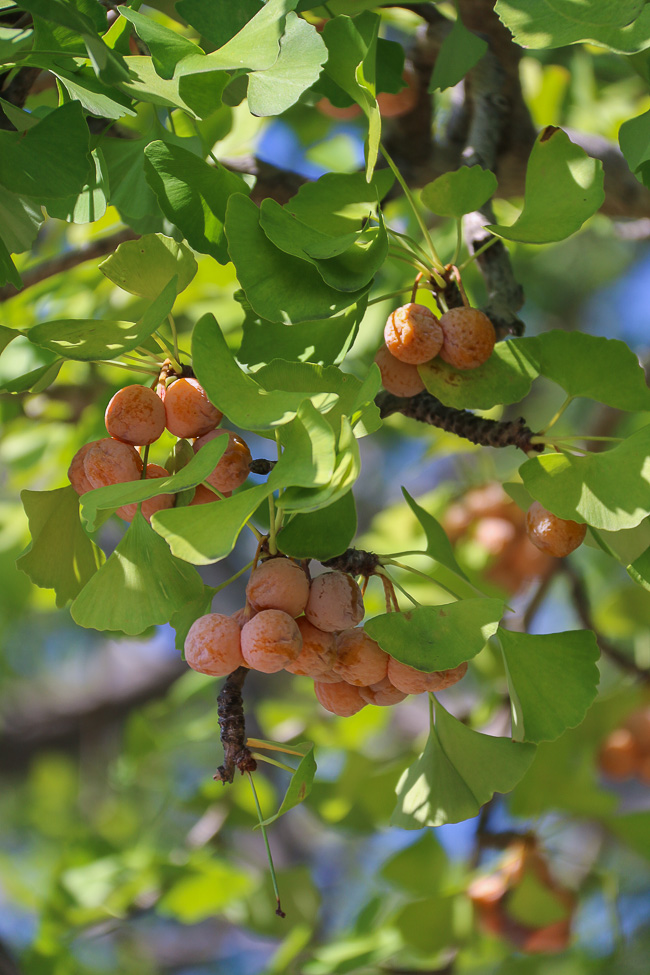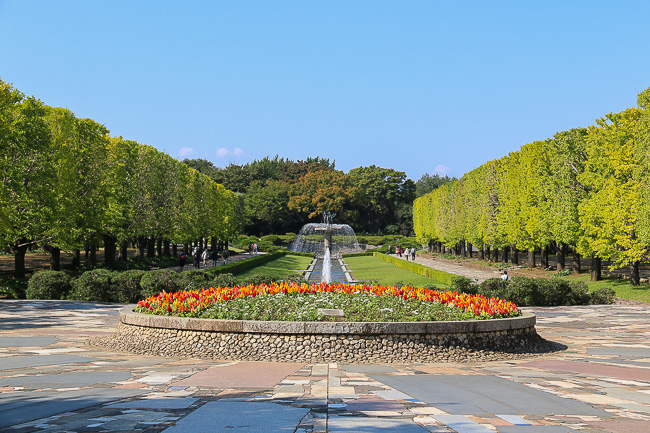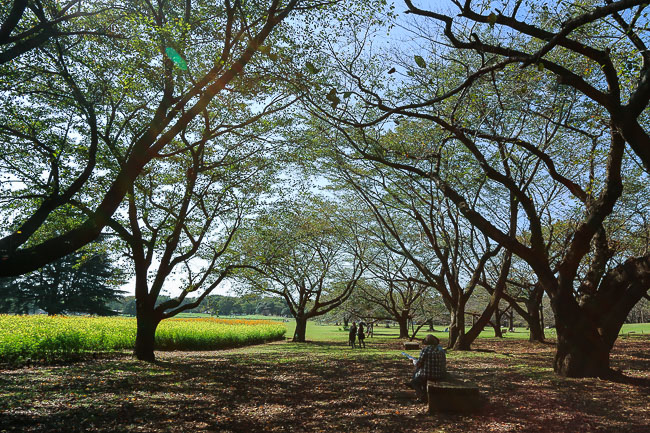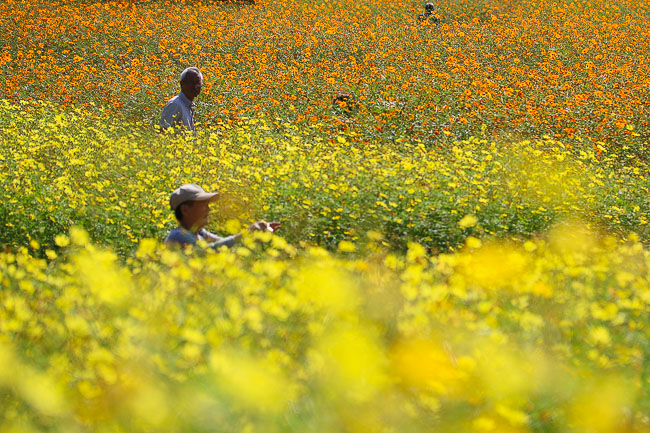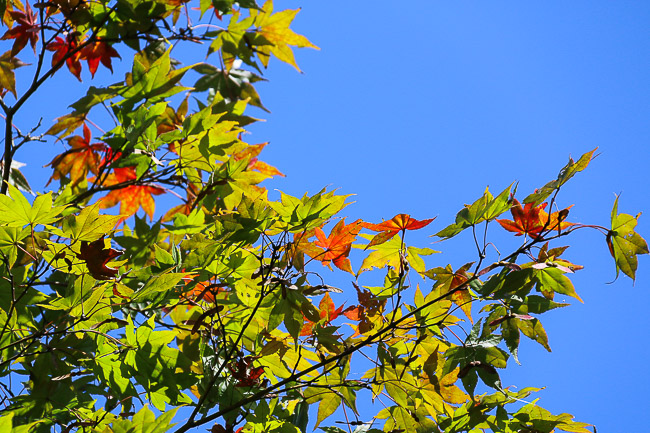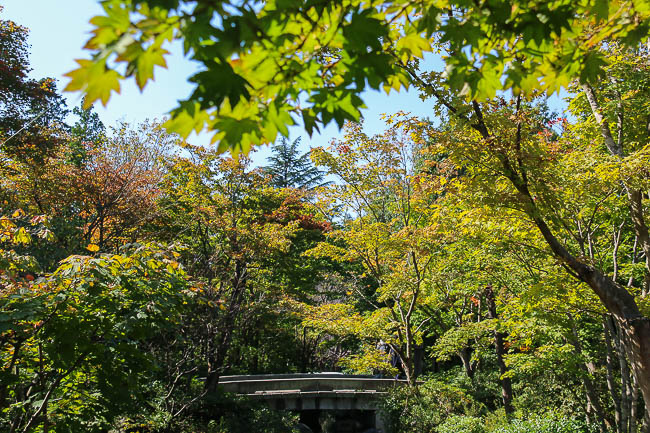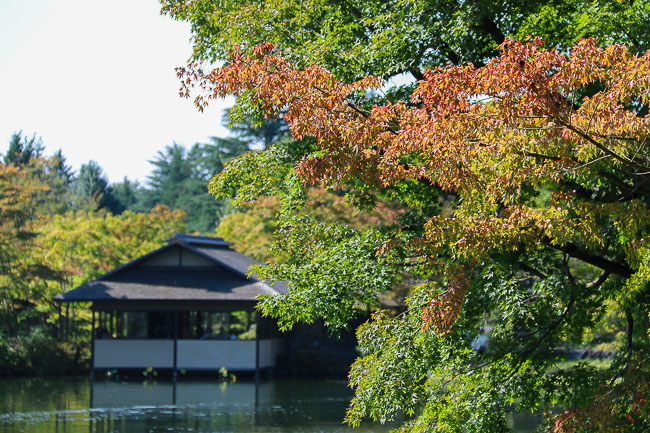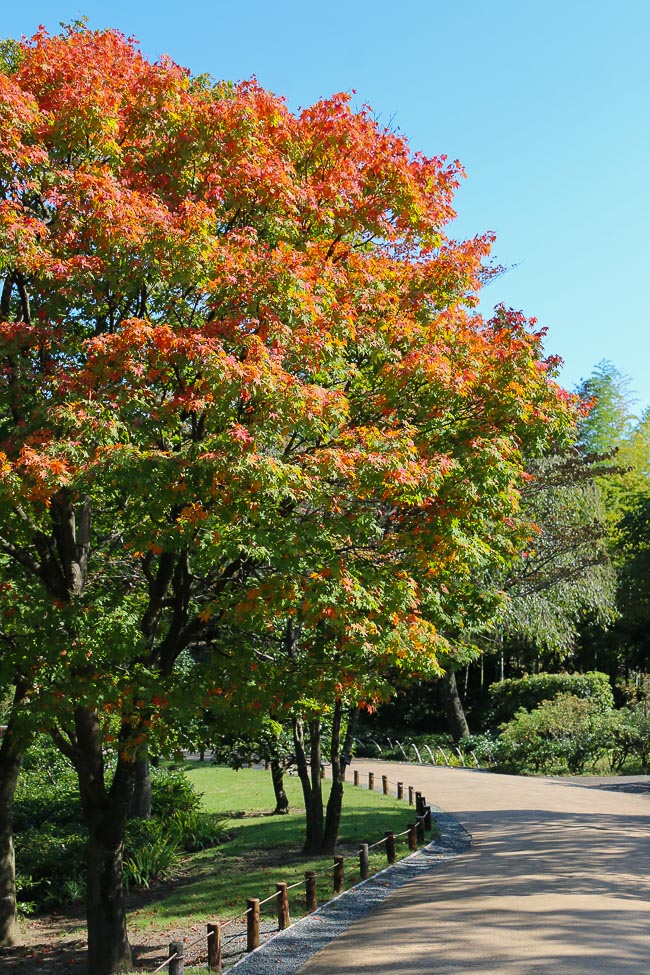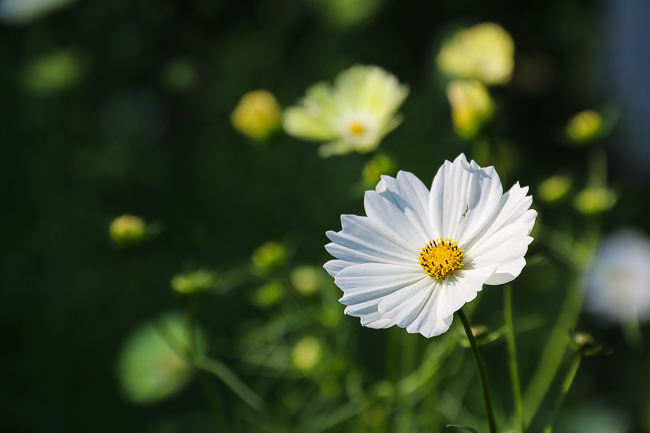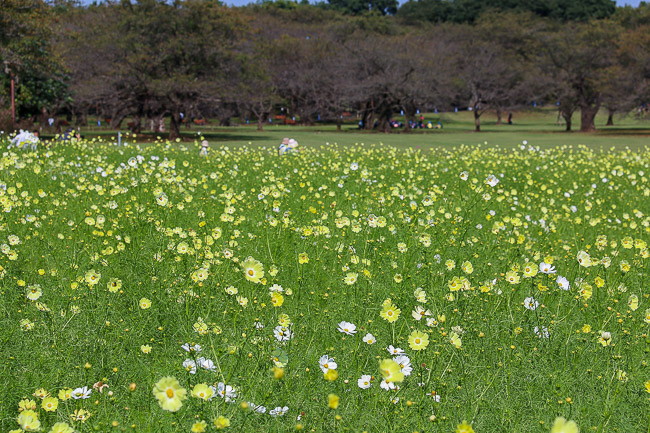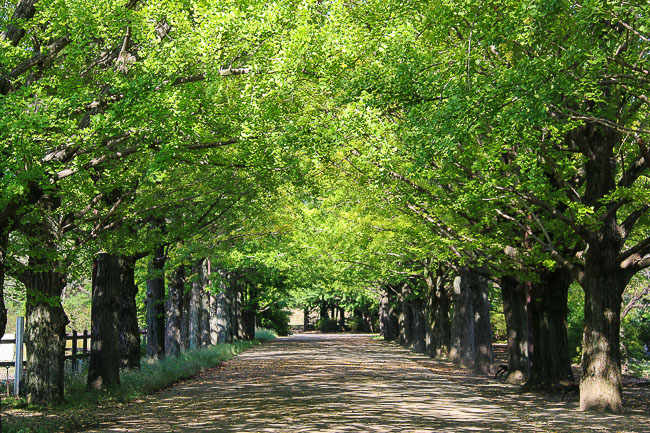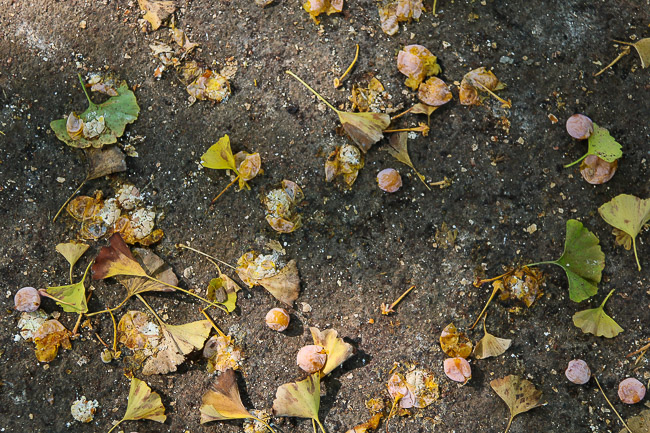 Moving on to Rikugien Garden, I found the trees here to be mostly green. The garden is often considered to be one of Tokyo's most beautiful Japanese landscape gardens, and many of the autumn colors are typically found in the northern part of the garden. The garden will be illuminated from sunset till 21:00 from November 19 to December 7, when the leaves are estimated to start their coloring. During that time, visitors can also enter from the Someimon Gate which is about a two-minute walk from Komagome Station.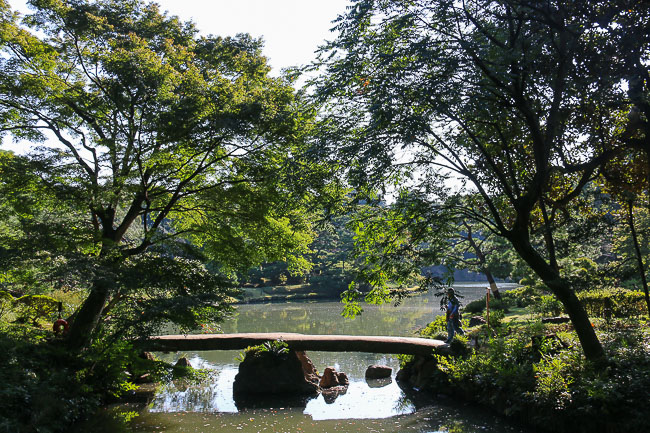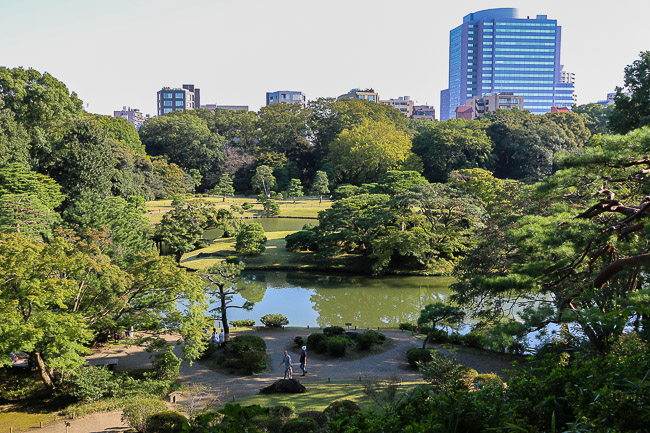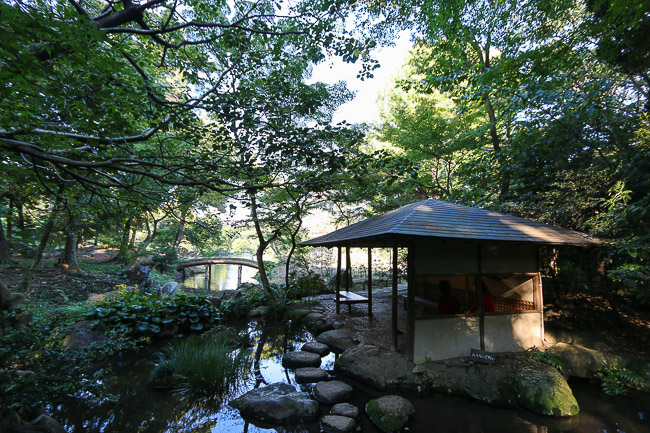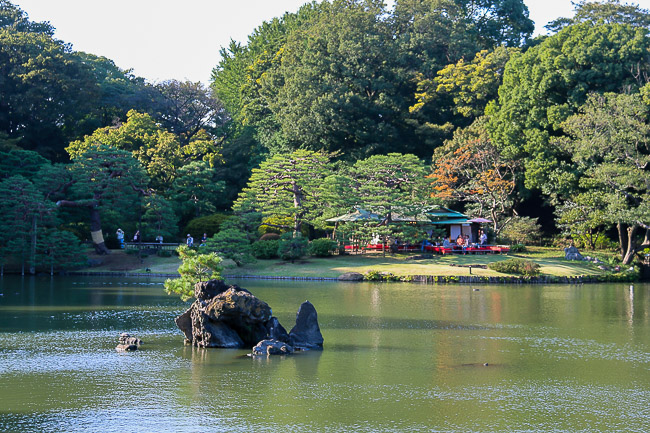 My last stop for the day was the Aoyama Icho Namiki, a ginkgo tree lined avenue in Aoyama. It was still too early to see any fall colors here as the leaves were still green. The 146 ginkgo trees that line the avenue typically reach peak colors in mid November and it should be another couple of weeks before the season starts proper. The Jingu Gaien Icho Festival will be held on the park grounds at the end of the avenue from November 18 till December 5. The leaves are also expected to have started changing colors by the start of the festival.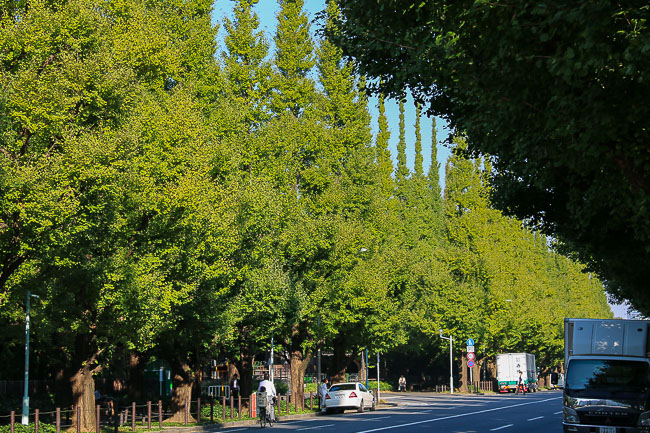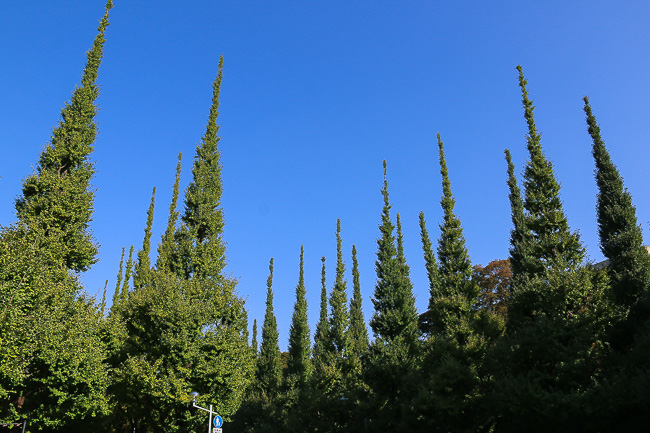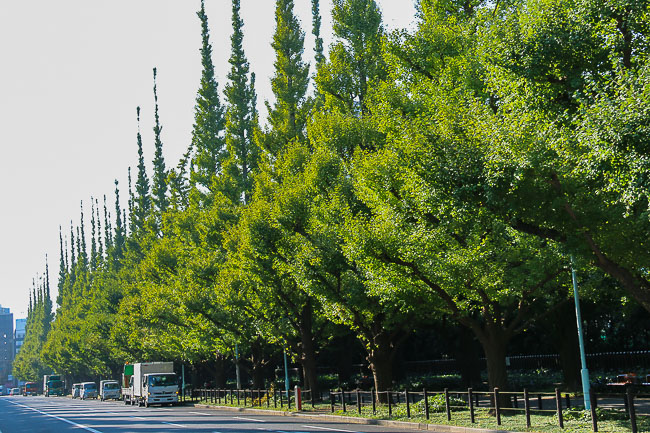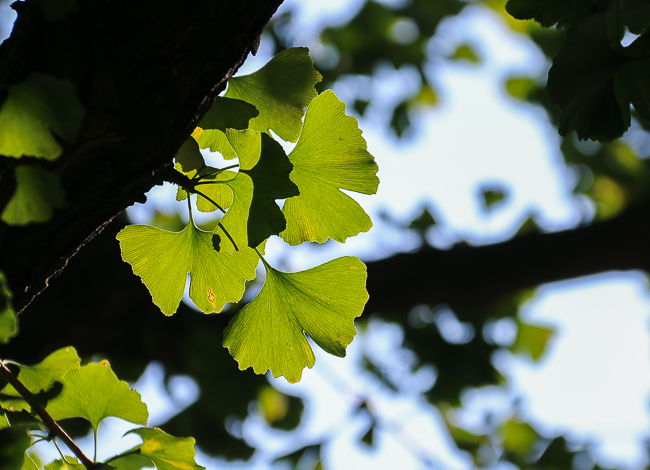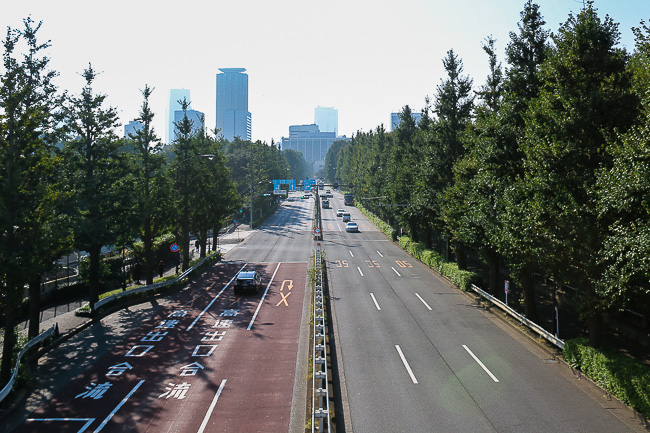 Questions? Ask in our forum.