Autumn Color Report 2014
Official autumn color reports by japan-guide.com
Where to see autumn leaves? - When do trees turn colors? - What trees turn colors?
Schedule of upcoming reports - Post your own report
2014/11/14 - Himeji Report
by schauwecker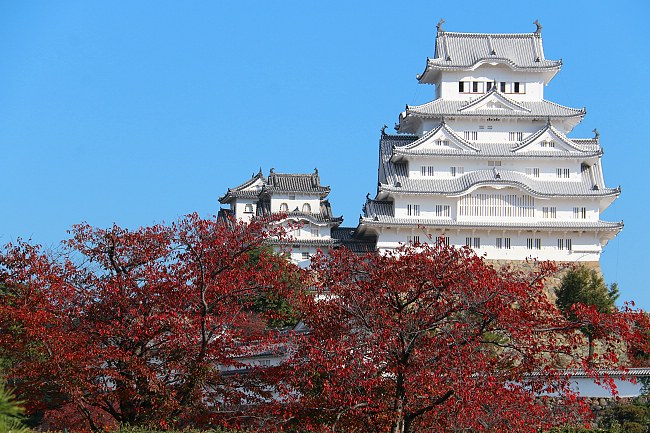 After five long years, the renovation of Himeji Castle will finally be completed in spring 2015. In the meantime, the large scaffolding structure has been removed, and the main keep has become visible again - seemingly whiter than ever before. Construction work will continue around the castle grounds until spring, as temporary structures required for the renovation are still being dismantled. Consequently, the interior and immediate surroundings of the main keep remain off-limit to the public until March 27, 2015.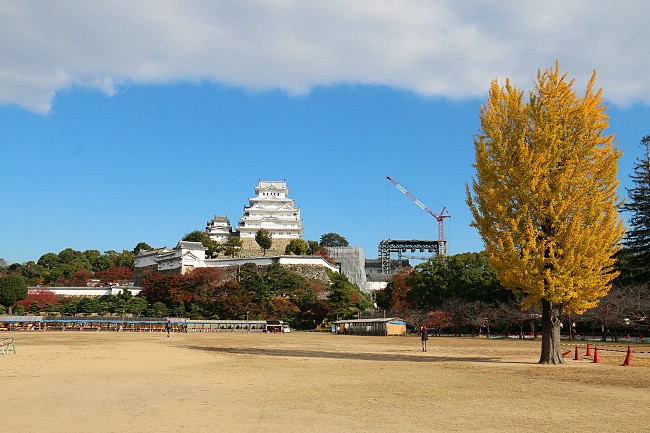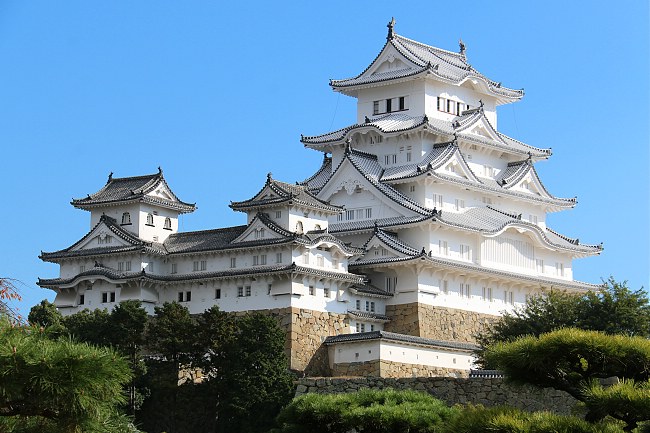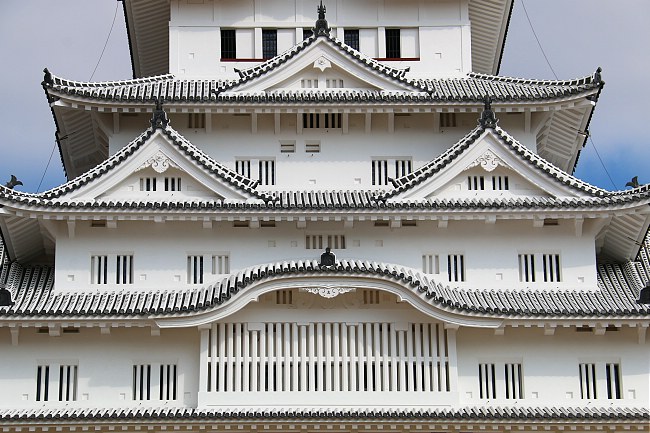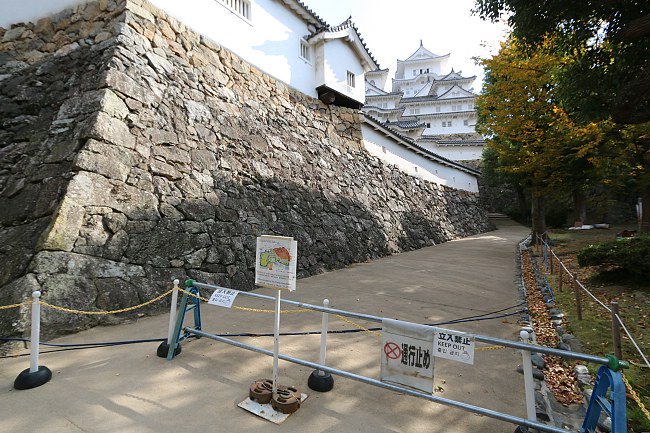 Autumn colors around Himeji Castle are provided mostly by the cherry trees that make the castle such a great hanami spot in spring. Cherry trees do not usually get as vibrant and beautiful as maple trees, but their appearance in today's sunny weather was very pleasant. The trees were still at their best, but will soon drop their remaining leaves. Cherry trees generally change colors about a week earlier than maple trees.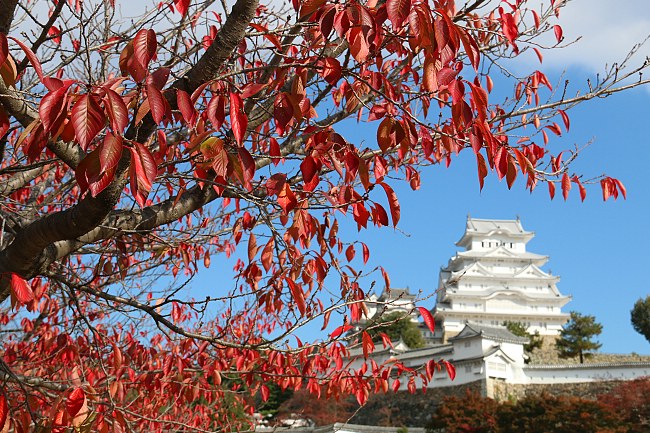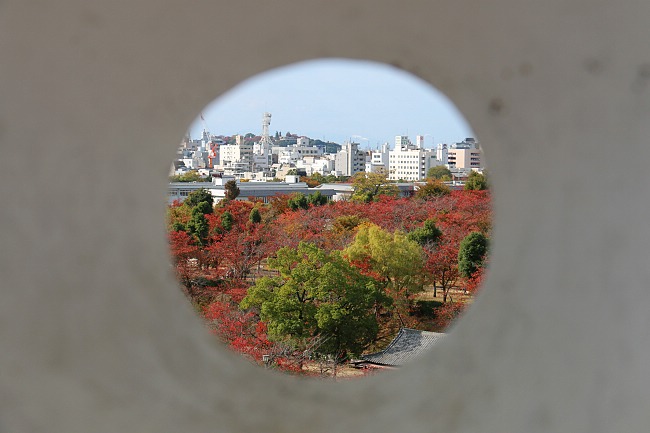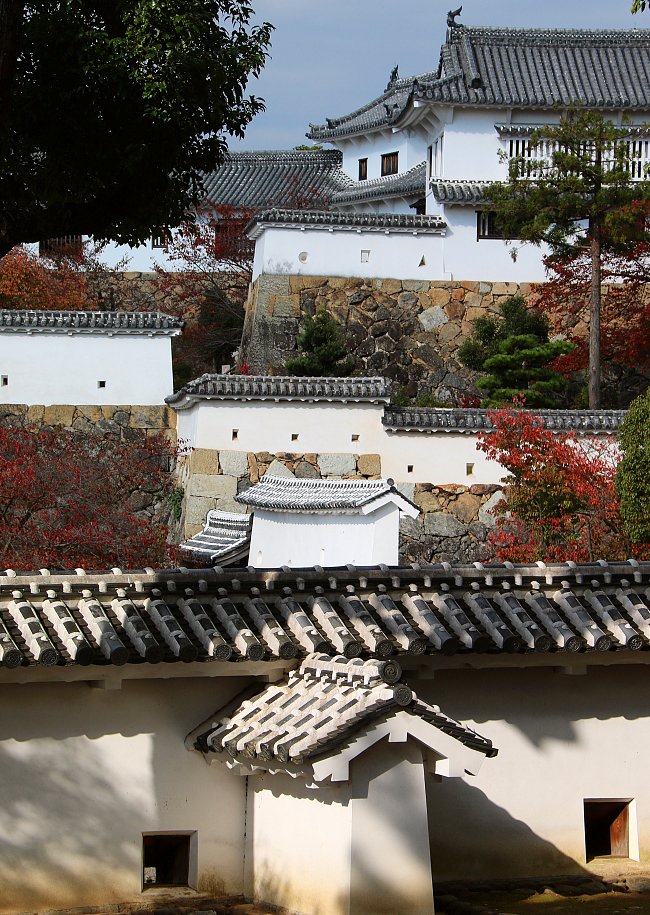 Not far from the castle, Kokoen Garden is another nice spot to see some seasonal vegetation in Himeji. Kokoen consists of nine separate gardens built in various styles, and many feature a few maple trees or other colorful trees and bushes. Although some trees looked already spectacular, the koyo season overall is still approaching its peak at Kokoen. The garden should remain nice for an autumn color visit through the month of November.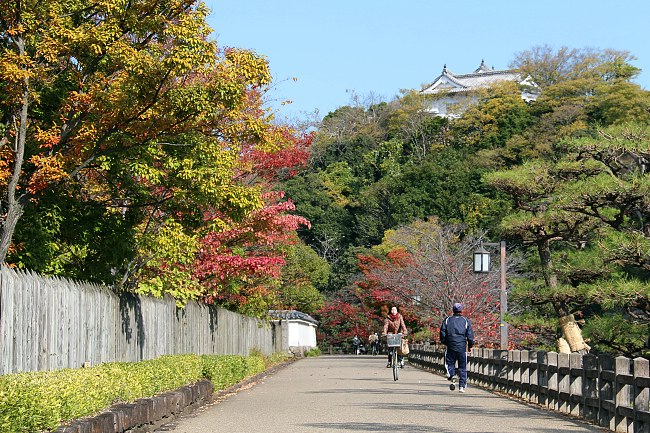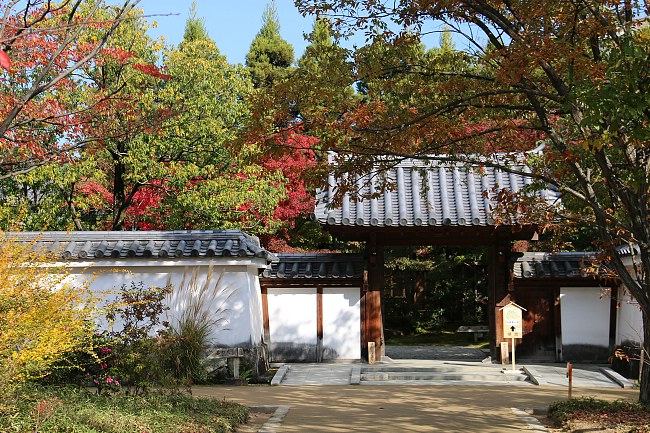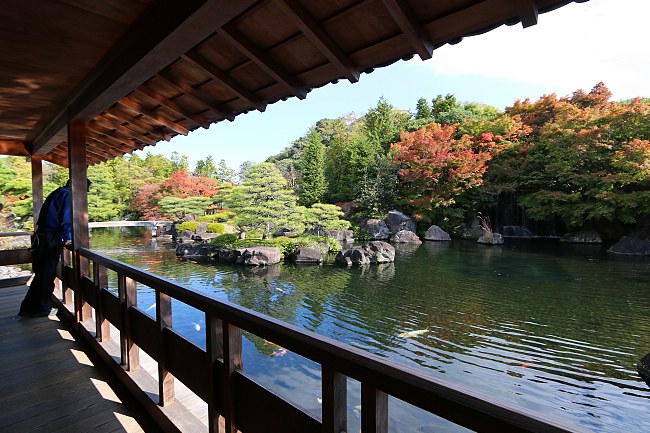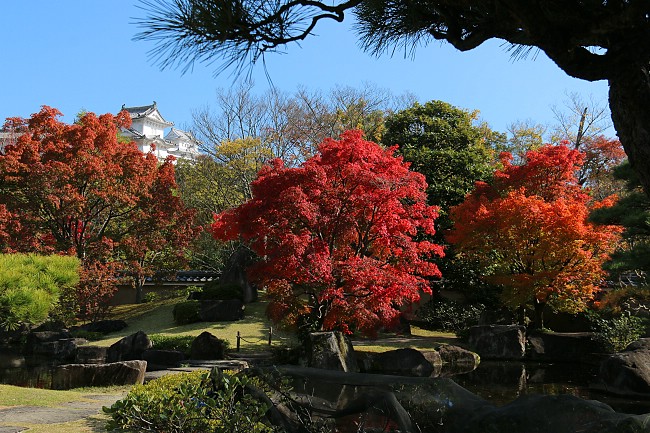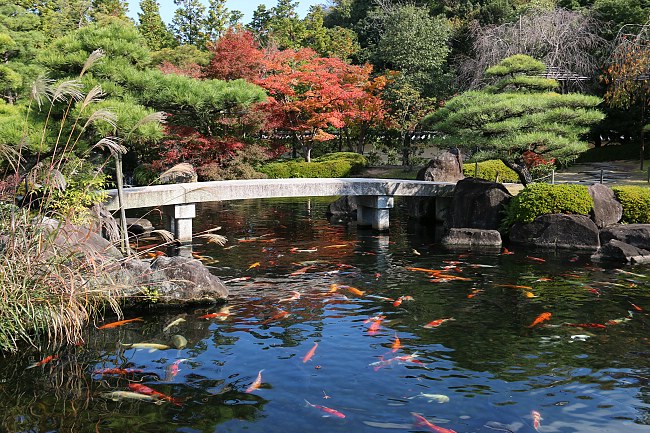 Himeji Castle hasn't been the only building in central Himeji undergoing major renovation over recent years. JR Himeji Station, too, has been a construction site for quite a few years. Like the castle, the station has recently emerged from the scaffolding. It is now more pedestrian friendly and attractive than before.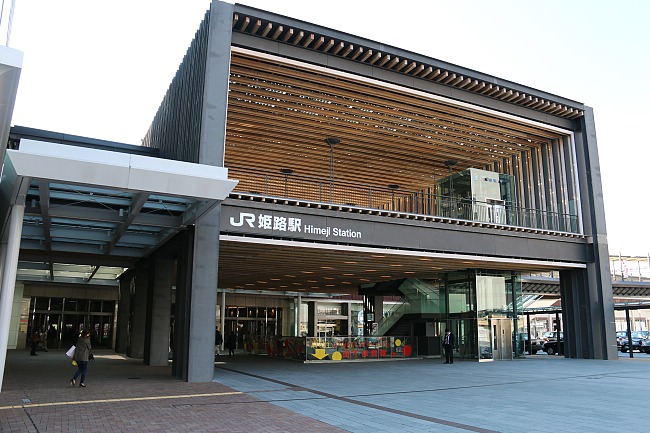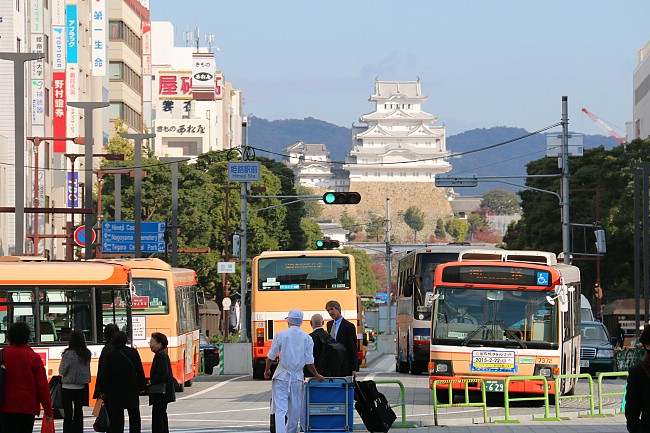 Questions? Ask in our forum.