Autumn Color Report 2015
Official autumn color reports by japan-guide.com
Where to see autumn leaves? - When do trees turn colors? - What trees turn colors?
Schedule of upcoming reports - Post your own report
2015/10/15 - Hachimantai Report
by joe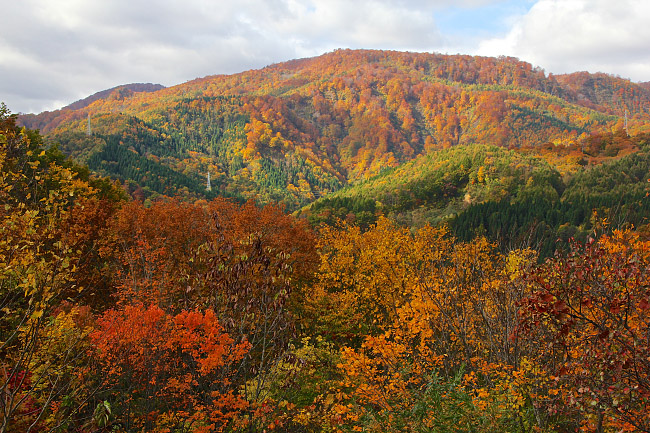 For our third autumn color report from Japan's northern Tohoku region, I drove south today from the near-peaking Lake Towada in Aomori Prefecture to neighboring Akita Prefecture. My destination today: Hachimantai, a mountainous area that makes up the southern portion of the eponymous Towada-Hachimantai National Park.
Hachimantai is a famously remote area, made up of volcanic mountain landscapes and chock full of very unique, rustic onsen and highly active hell valleys. The forested mountainsides in the area are also famous for staggering vistas of autumn color, usually peaking in early October.
Today, I made my way to the area from the north, driving through some beautiful rural landscapes. The autumn colors along National Route 341 were phenominal this morning. Upon reaching the northernbase of the Akita side of Mount Hachimantai, I was greeted by hills covered in peak-color foliage. My first planned stop of the day was Onuma Pond, which sits at about 944 meters above sea level. At this elevation, the colors were just at their peak today.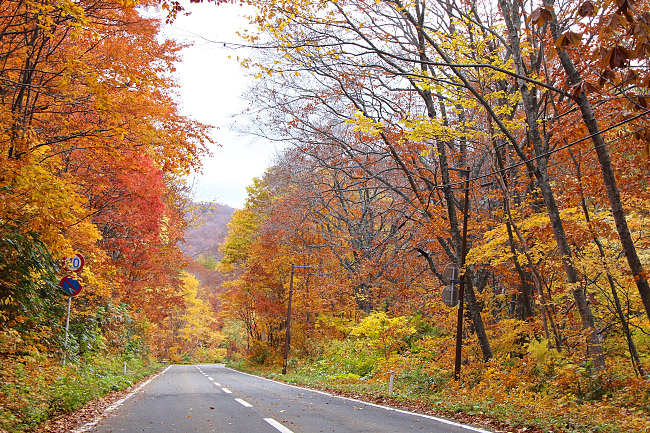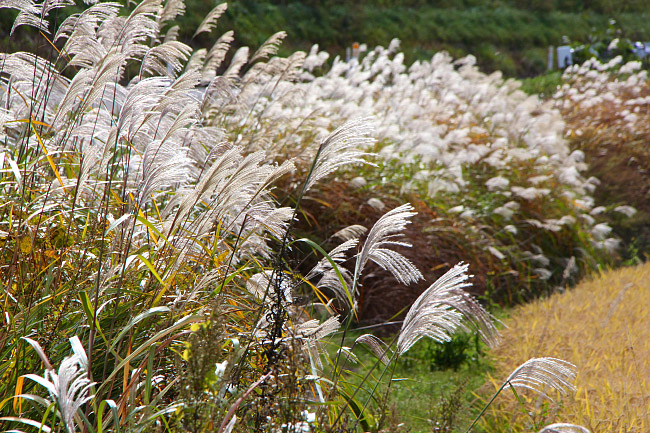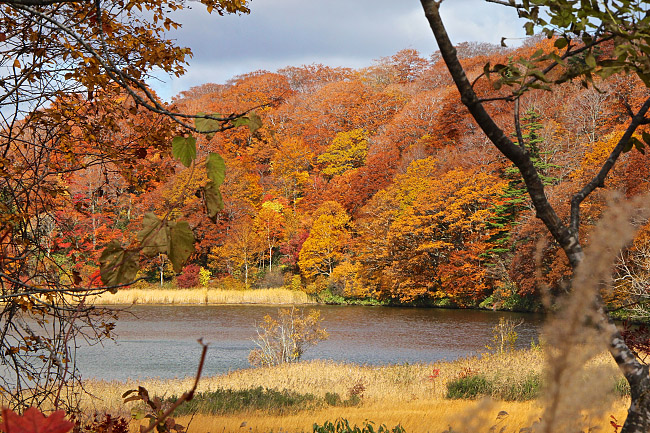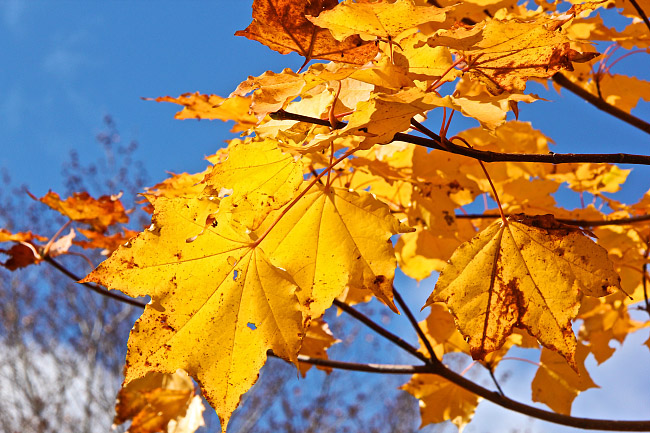 Moving further up the mountain, my next stop today was Goshogake Onsen. Goshogake is one of several exceptionally active hot spring areas in the area. The source sits in a large hell valley, a geothermal hot-spot with freshly-bubbling, sulfurous mud pits and colorful, mineral-rich ponds. A nice walking trail leads around the area which lets visitors get up close to the volcanic activity as well as take in the beautiful surrounding mountain landscapes.
Just a few hundred meters higher than Onuma Pond, the trees around Goshogake still had some nice autumn color, but were noticeably further along and past their peak. The area (and the nearby hot spring baths!) were still very pleasant nonetheless.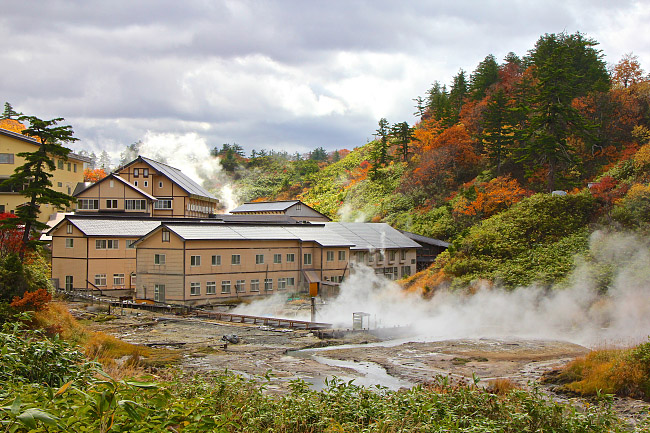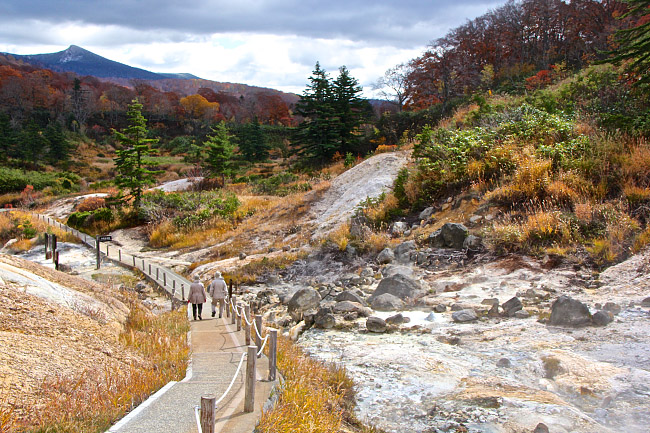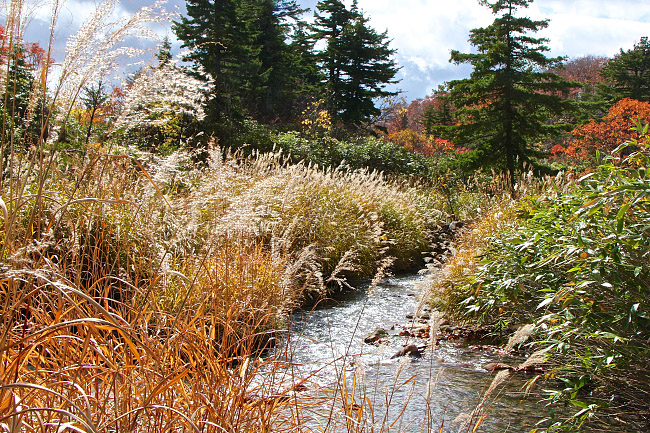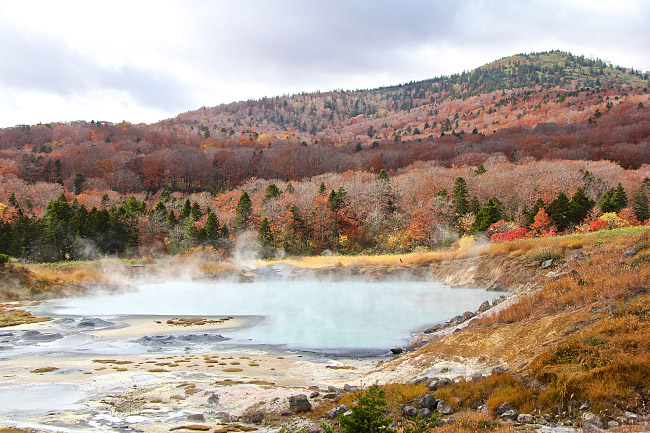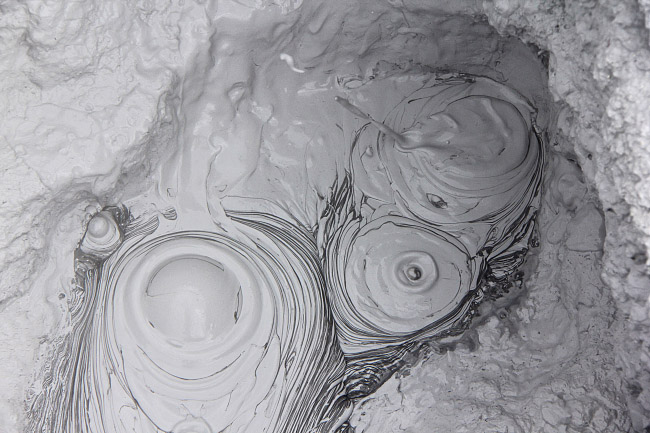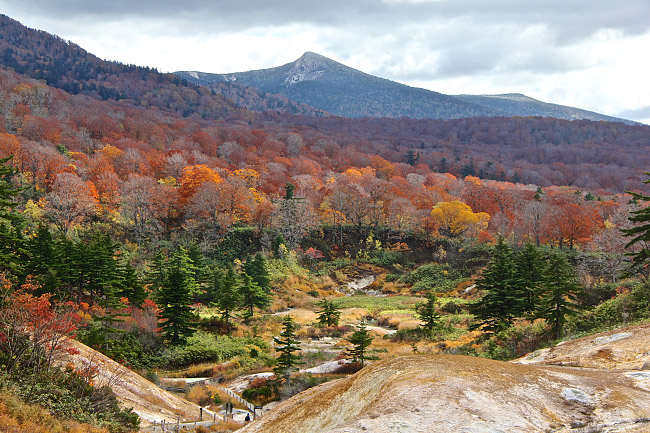 After checking out Goshogake, in hopes of catching some sweeping vistas of fall color from higher up, I drove up to the plateau-like summit of Mount Hachimantai itself. The further up I got, the fewer leaves were hanging to trees. At the top, I was surprised to find that much of the surrounding area was actually well past its peak color, with mostly-barren trees gearing up for the cold winter. The season seems to be coming to a close quickly up here, too, as the summit just saw its first snow this week (making for some beautiful views in its own right).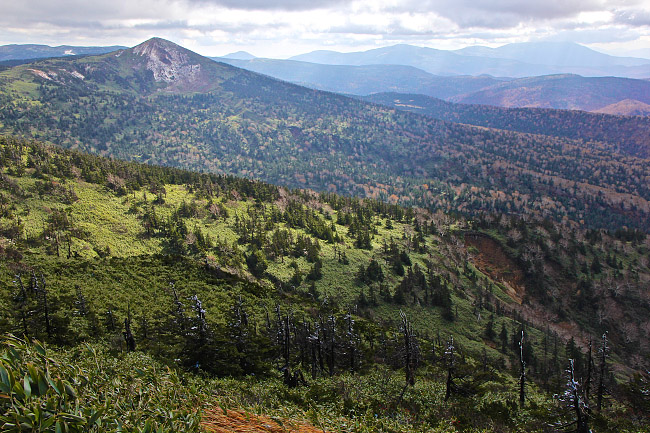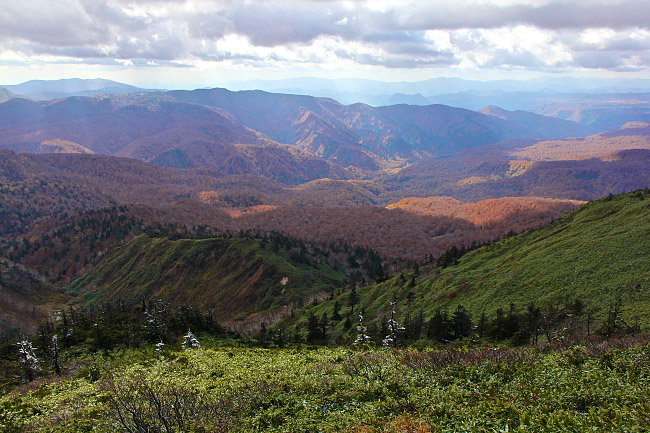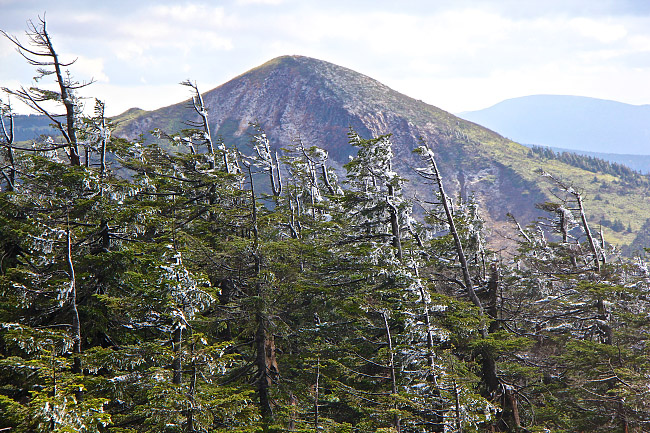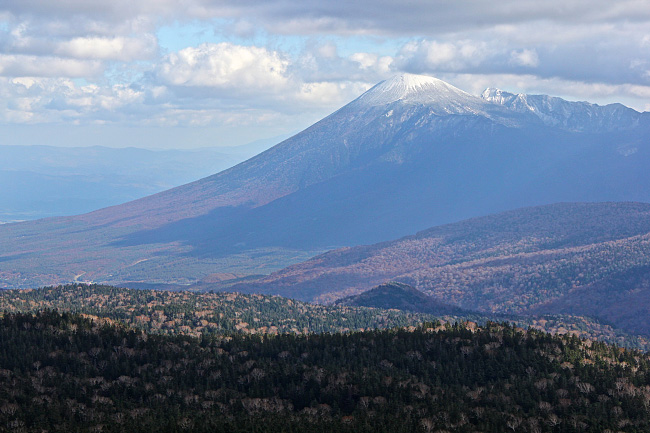 After a chilly stay on the summit, I hopped in my car one last time to drive to nearby Tamagawa Onsen. To my surprise, the drive southwest into Akita from Hachimantai proper (again, along Route 341) turned out to have the most breathtaking autumn colors of the whole day. The road goes through slightly lower altitudes, and it seemed like every inch of landscape along the way was bursting with color.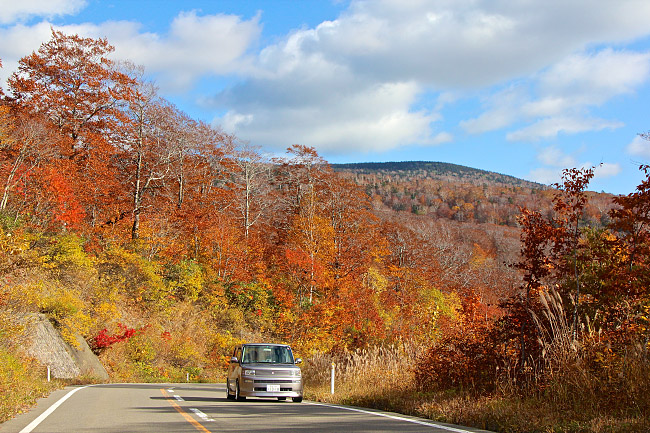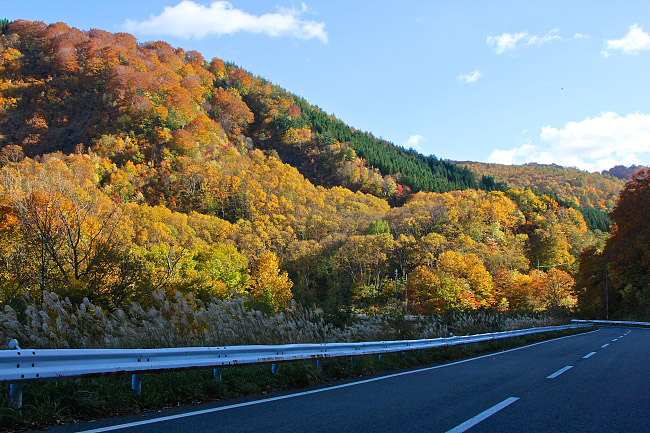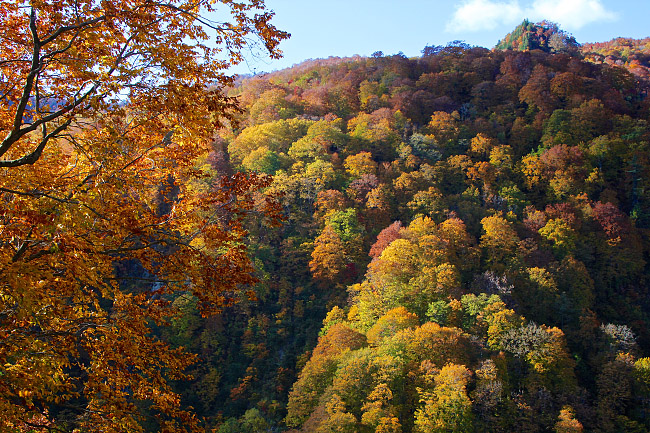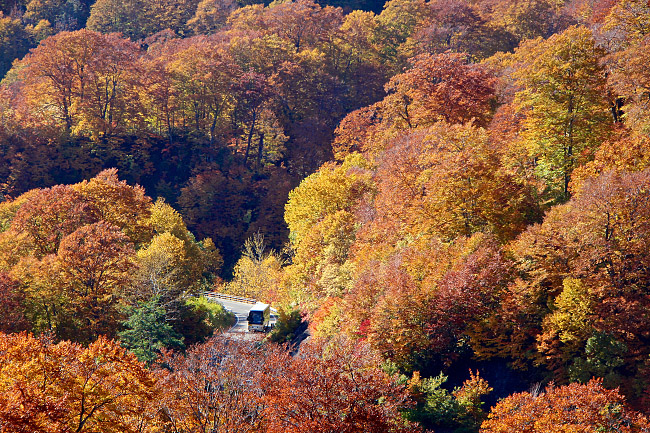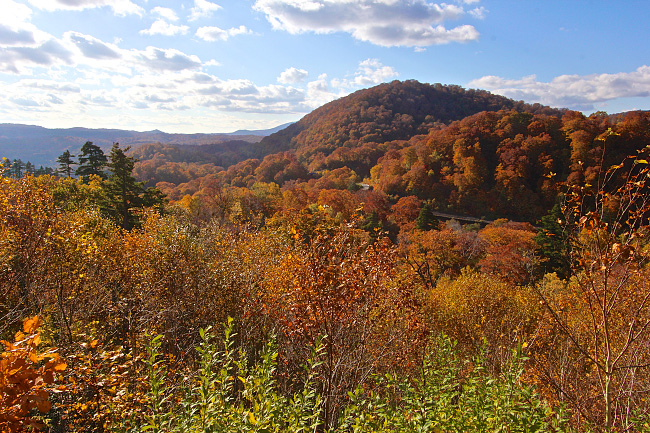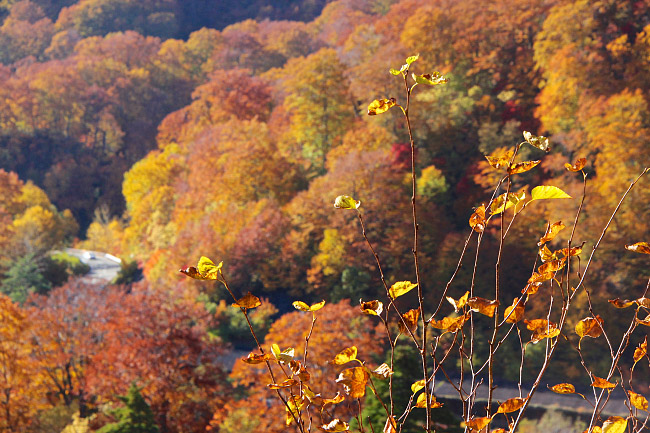 Upon finally reaching my destination, I found myself at a truly unique hot spring valley: Tamagawa Onsen. Tucked away in this very remote corner of Akita, Tamagawa Onsen boasts unusual features. Its main source, located right next to a walking trail that goes through the valley, gushes over 9000 liters of super-heated hot spring water every minute, giving it the highest output of any onsen in Japan. In addition, that water is also the most acidic hot spring water in all of Japan--by far, at nearly a pH of 1! In the rustic ryokan just downstream of the source, you can bathe in this water, and even drink it (if you enjoy the feeling of having the enamel stripped directly off your teeth--I'd recommend bringing a toothbrush!).
And if that wasn't enough, the stone all around the hell valley also contains a very rare mineral known as hokutolite, which happens to be slightly radioactive. The mild radiation eminating from the rock is believed to offer a range of health benefits to those exposed to it for some time, including helping with preventing and treating cancer. Because of this, cancer patients form all of the country come here to rest among the rocks and sulfury smoke for hours.
Today, in and around the Tamagawa Onsen valley, the setting was especially serene, if perhaps a little eery in the red and gold glow of peak autumn colors reflecting the light of the setting sun.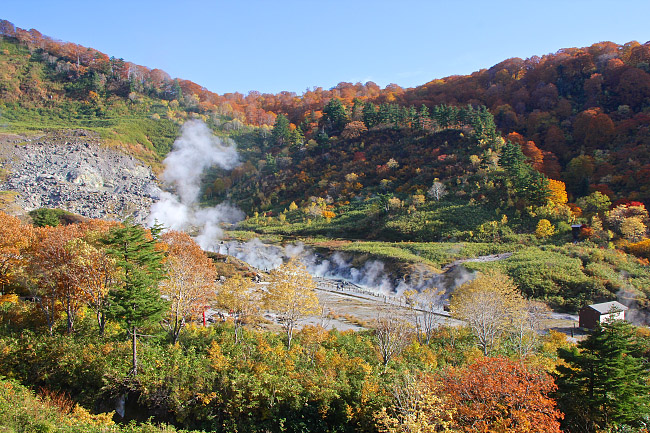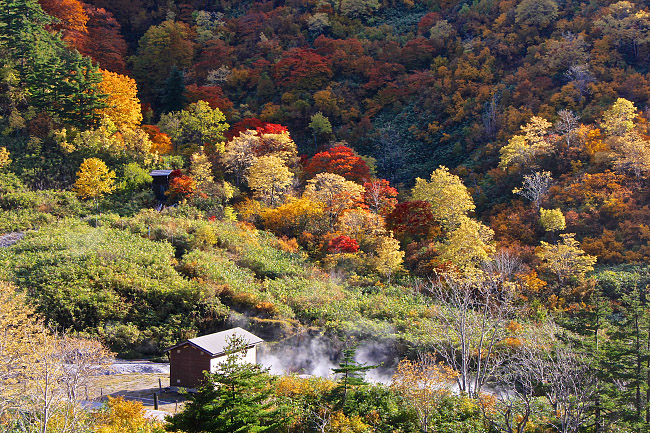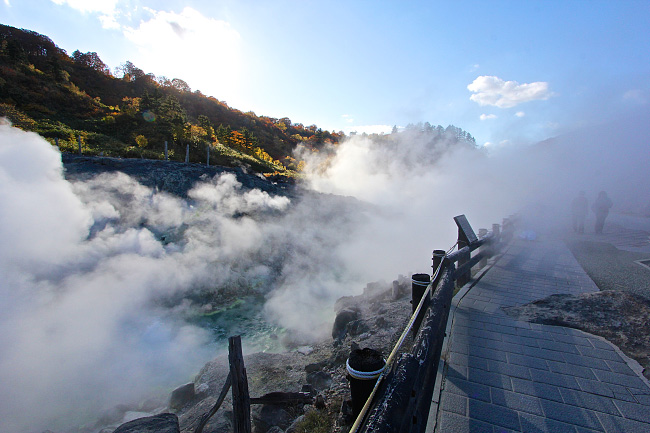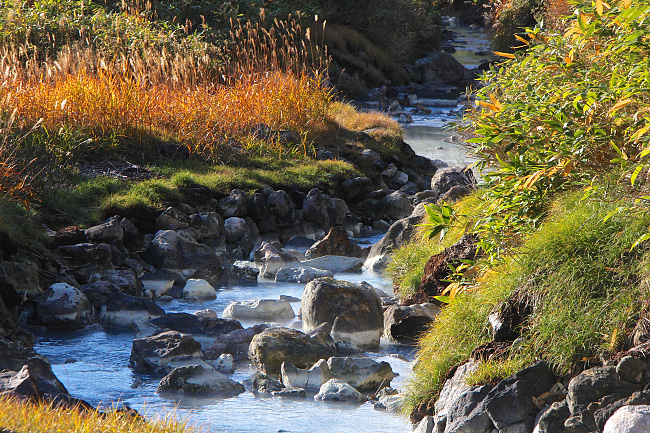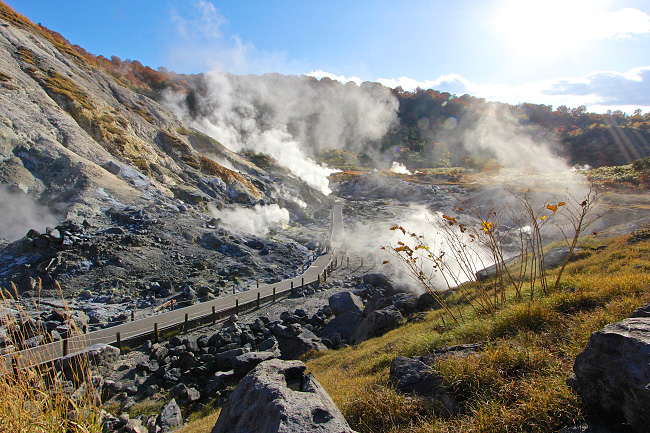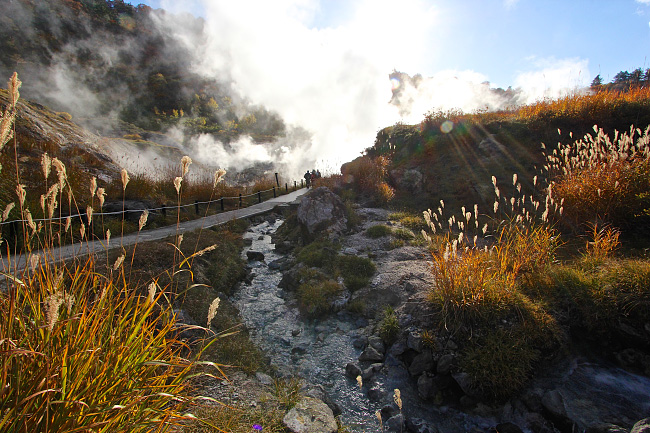 Questions? Ask in our forum.