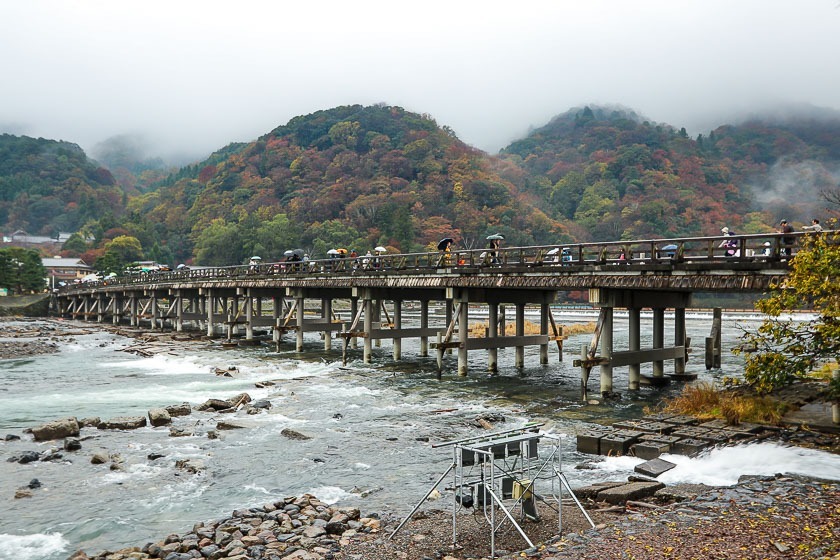 Today, I visited Kyoto a week after my last visit. It was a day of constant rain and temperatures are predicted to fall closer to early winter levels. The highs for the rest of this week in the city are forecast to be under 15 degrees and this cool change together with the predicted sunny days will encourage the autumn colors to improve and become more vibrant. The pace of this autumn color season seems to be about a week earlier than the average year.
Today, I visited a few popular autumn leaf spots in Kyoto. Overall, I found the leaves to be a few days shy of their best. Depending on where they were, some trees were already showing their best colors while others were still relatively green. Nevertheless, there is enough color in the city for those on the hunt for autumn colors.
I started my day at the popular Kiyomizudera and found that many of the trees in the valley have taken on orange and red hues. The canopy is mostly at their peak, making the top down view quite impressive, however the interior still needs a little more time before it reaches their best color. I expect the colors to improve over the rest of the week and the best viewing period to continue into next week.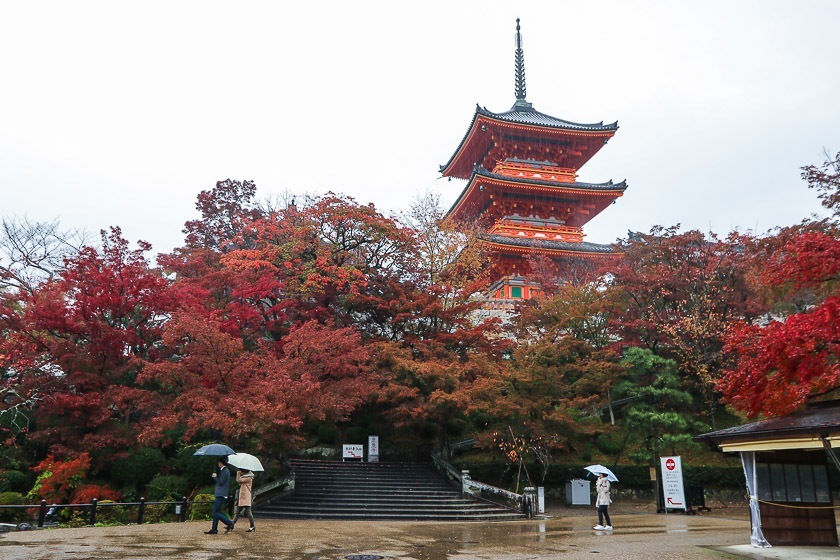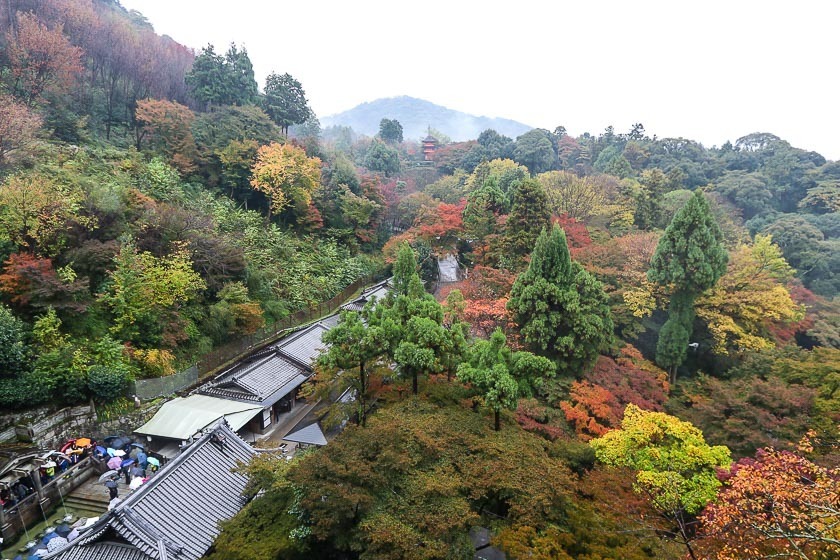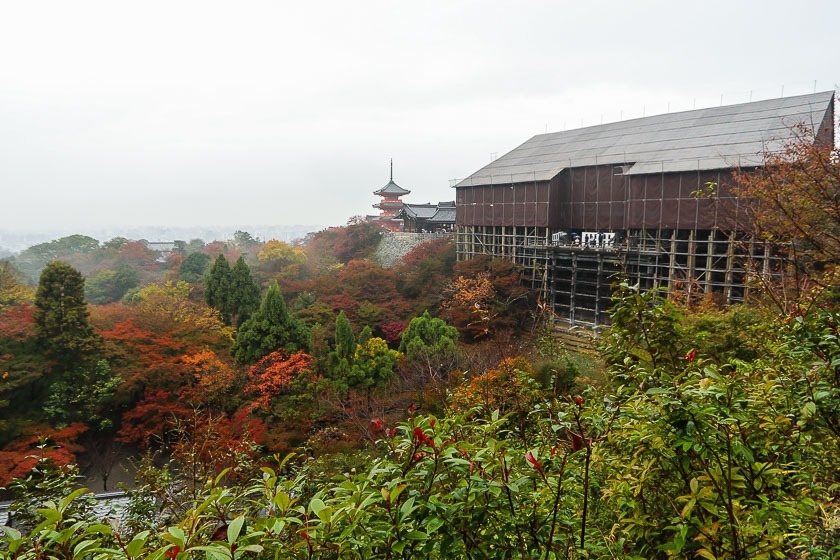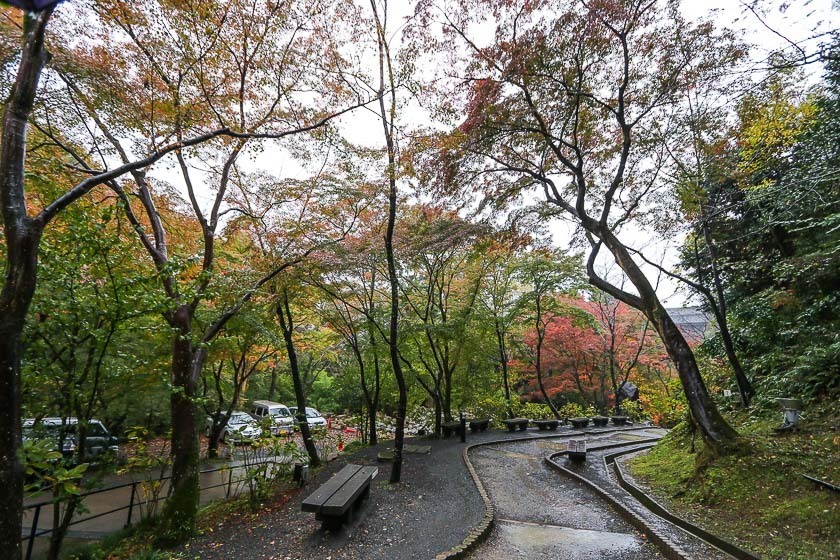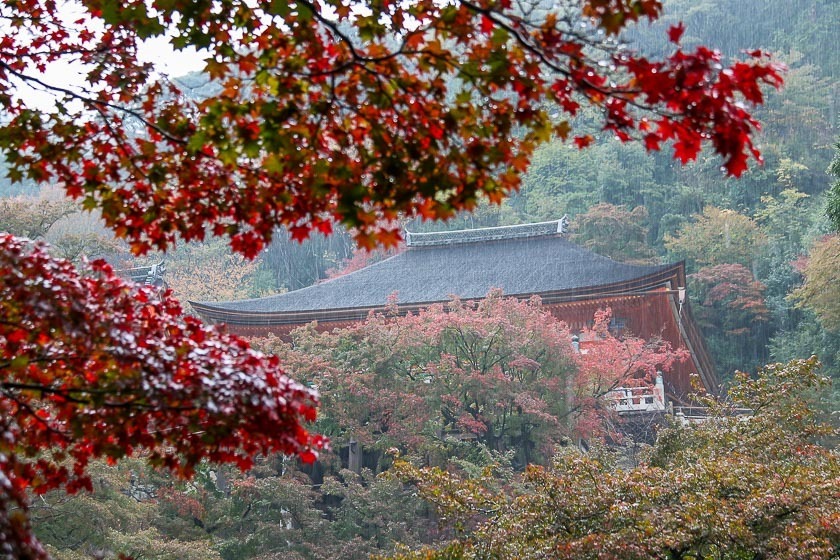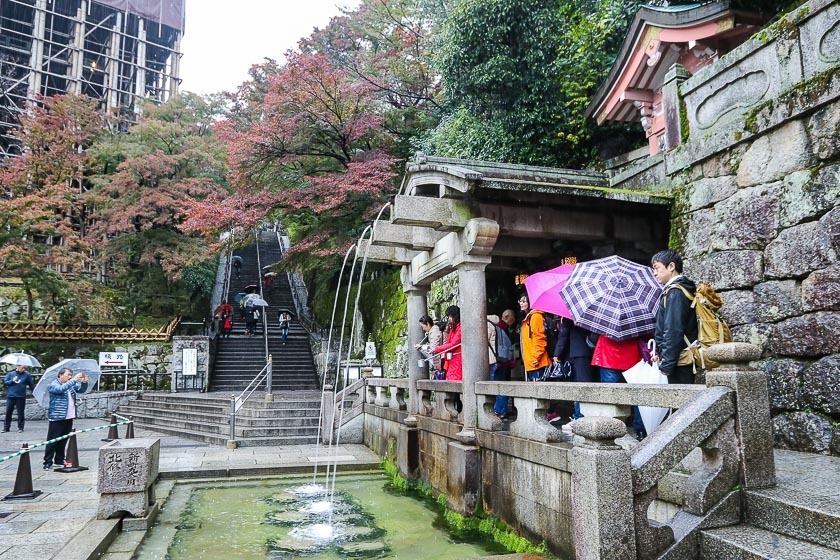 Sanzenin was my next destination and it typically reaches its peak about a week ahead of central Kyoto. Today, it was no different and I found the colors here to be at their best with lots of burnt orange tones. Cold and sunny days are forecast for the rest of this week and I expect the best viewing period to continue to this weekend and possibly into next week.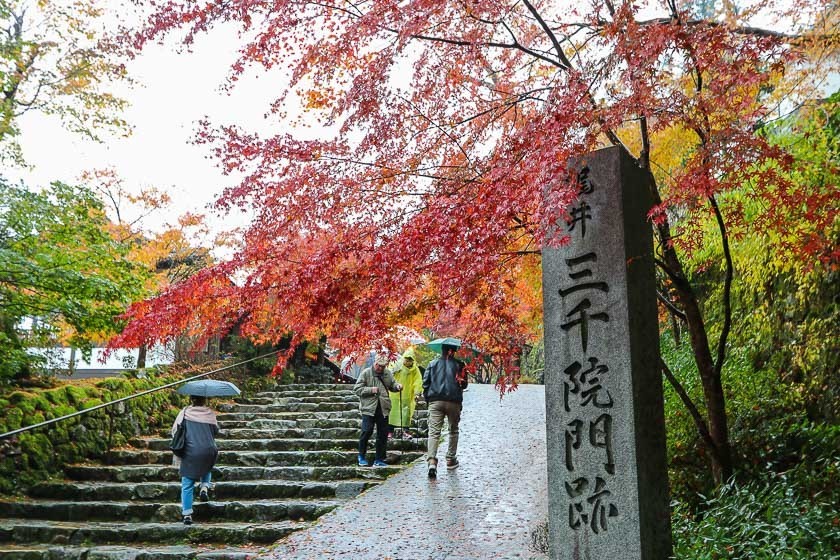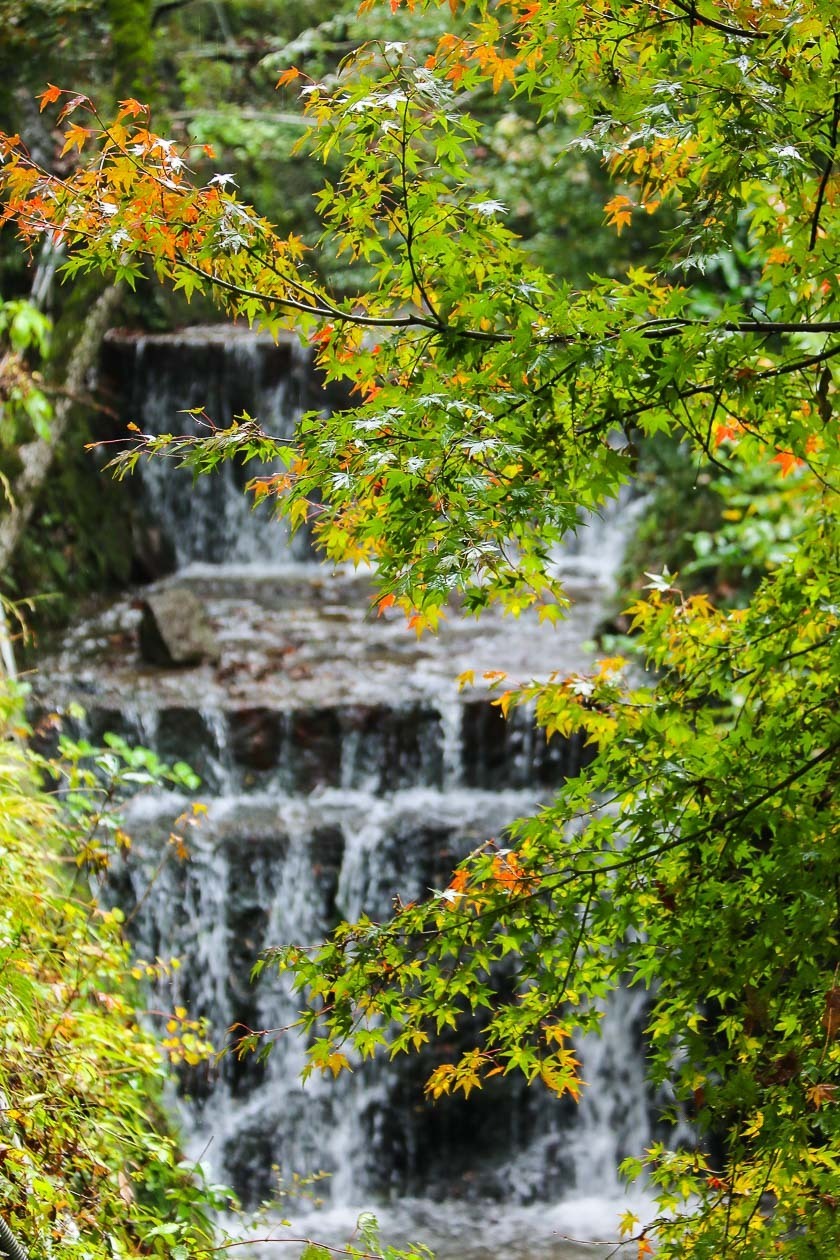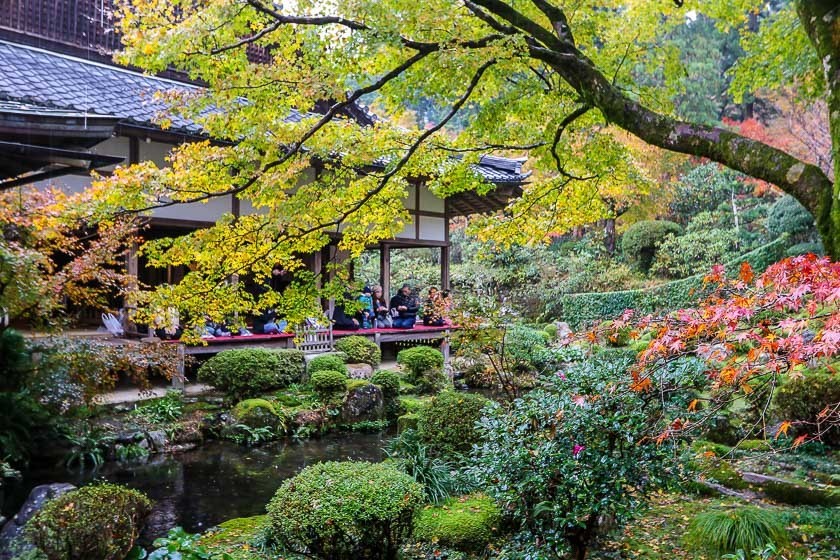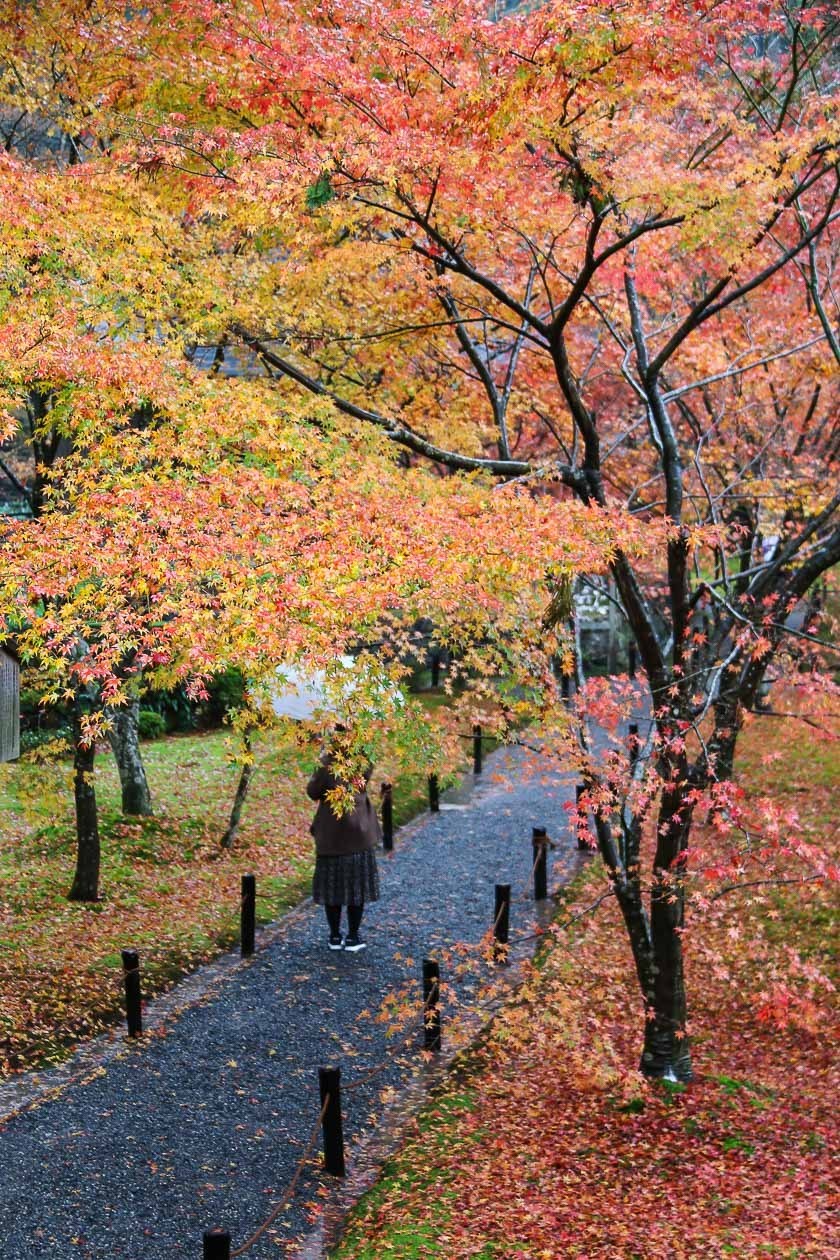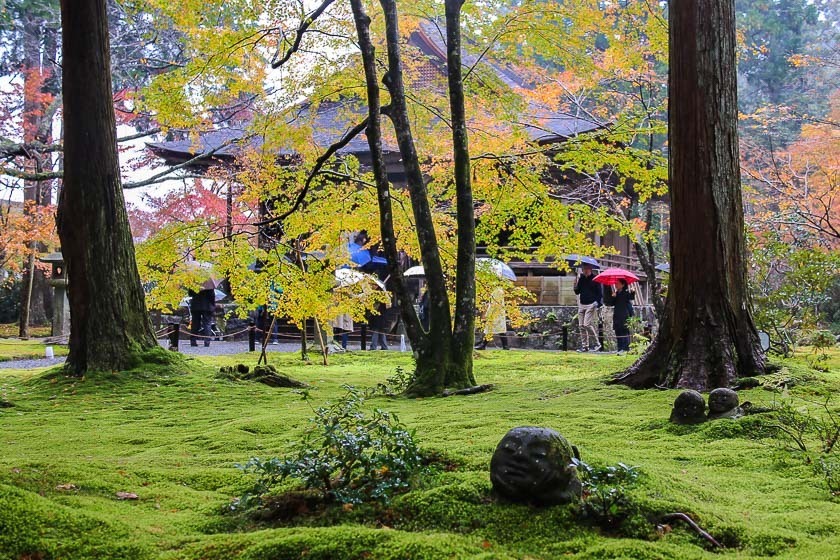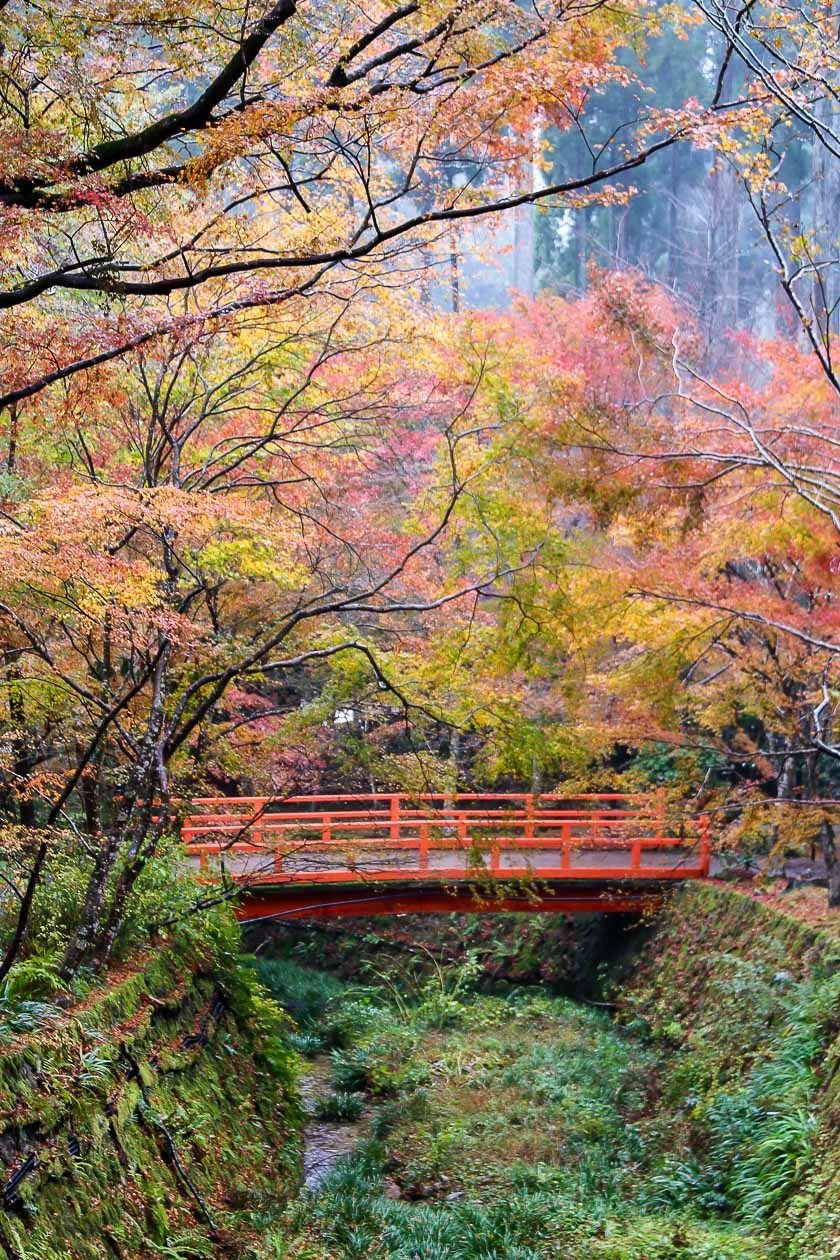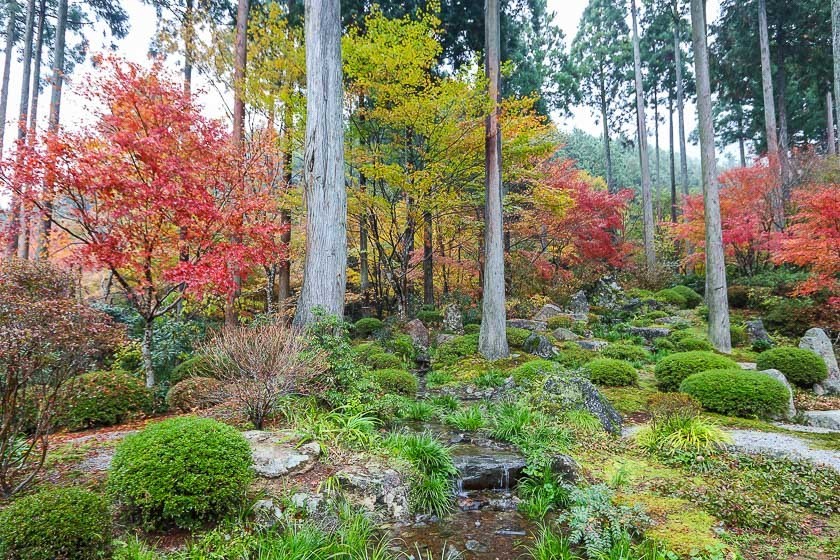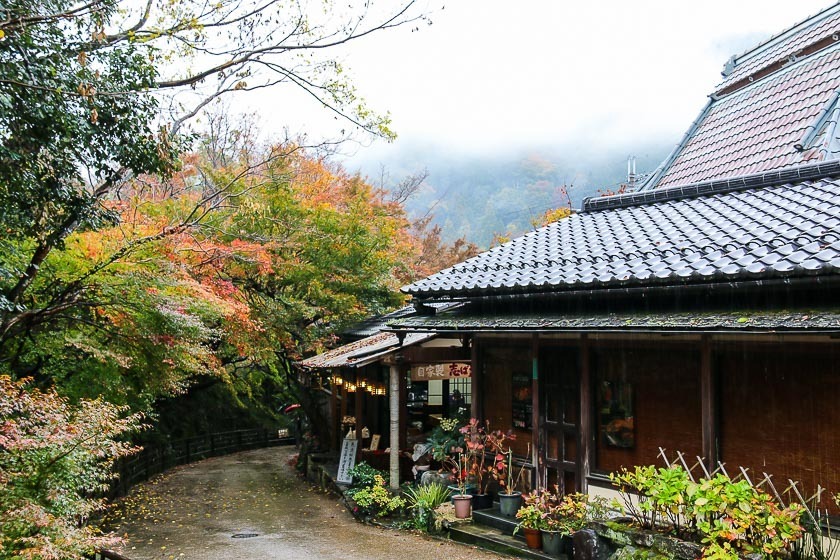 Moving on to Arashiyama, I headed to the Iwatayama Monkey Park in the mountains of Arashiyama. I found the colors in side the mountain to be just starting with a few small pockets of deep coloring. However, the exterior of the mountain when looking from Togetsukyo Bridge was showing pretty good colors. The leaves should take on more colors over the course of this week and the best viewing period to continue into next week.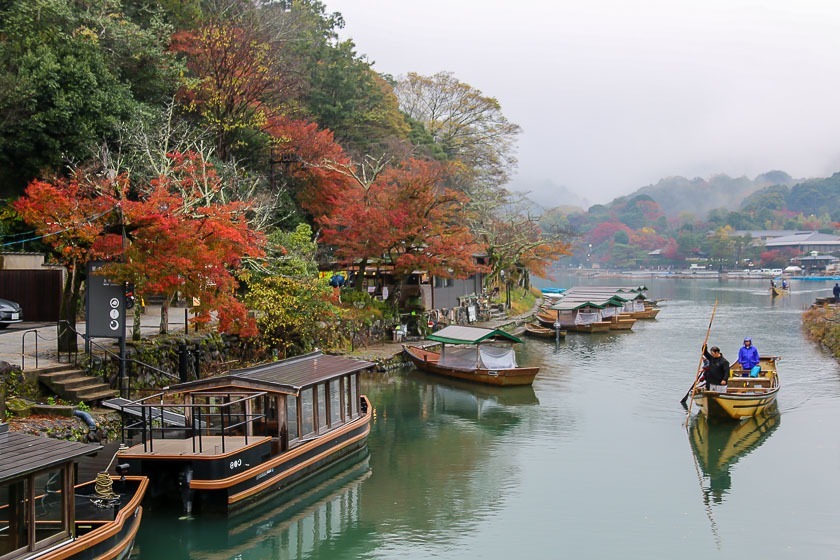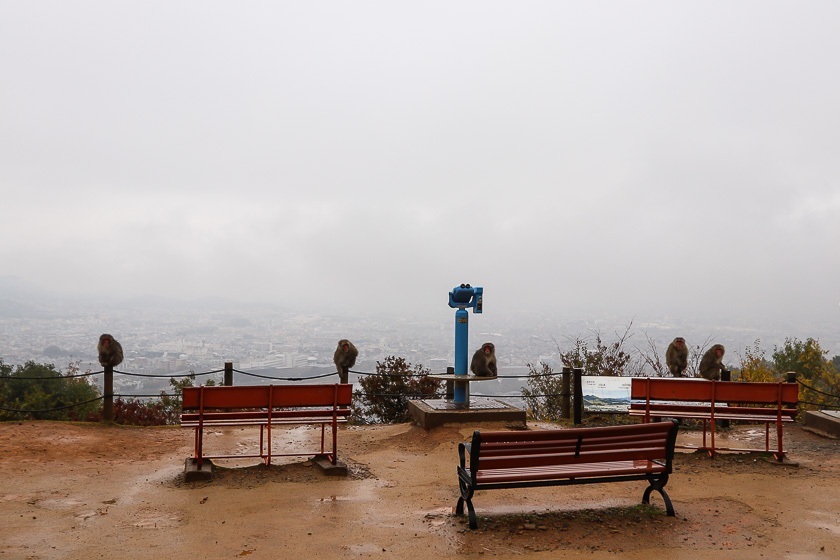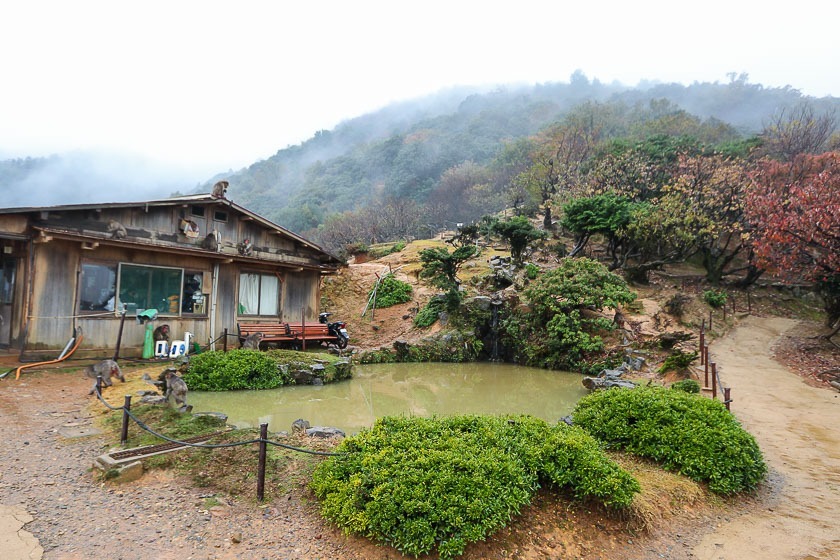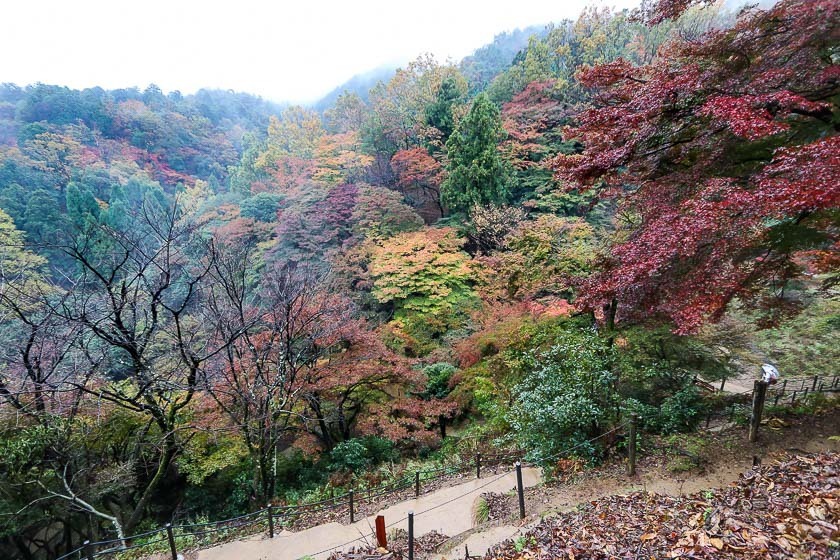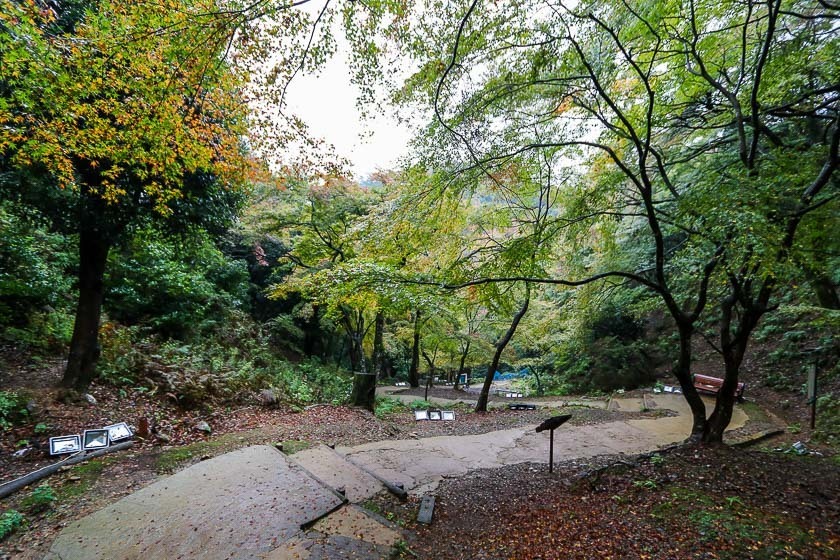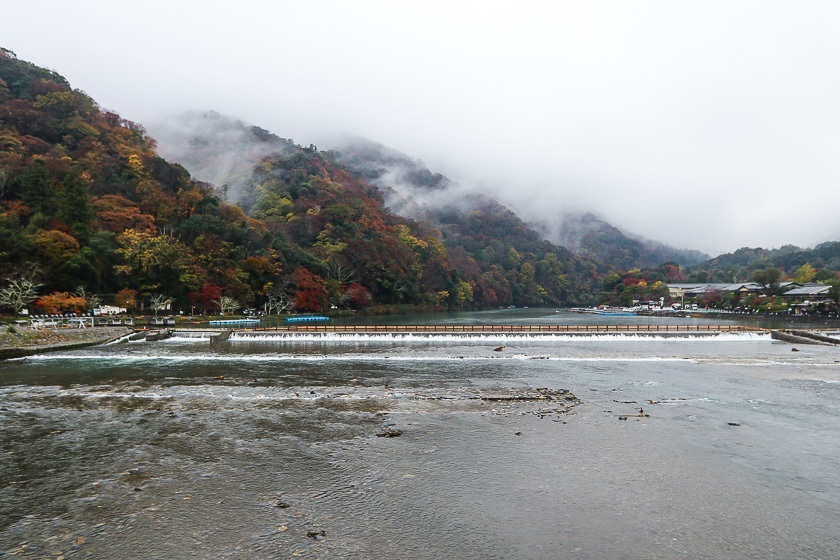 Despite the constant rain, Tenryuji garden was showing off nice colors. The small wooded area behind the garden was a delight to stroll through as the colors shone through the rain. With sunny and cold temperatures forecast for the next few days, I expect the colors at Tenryuji to reach their best within the week.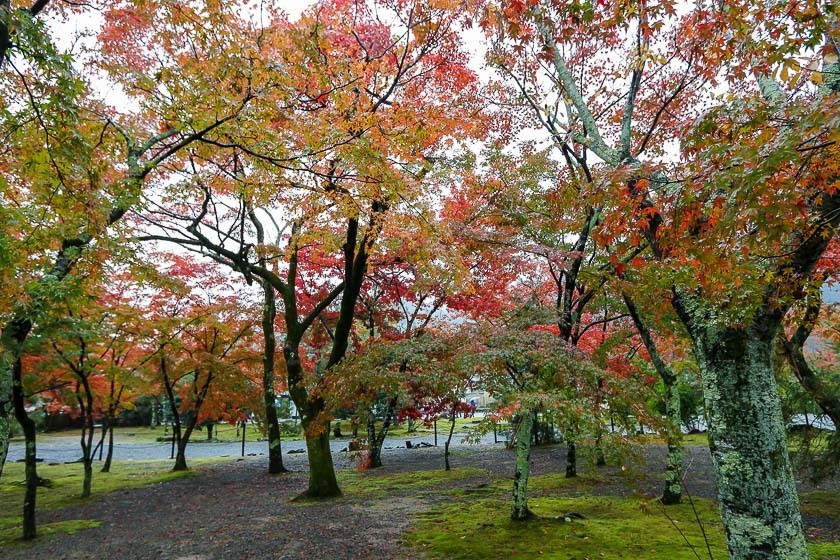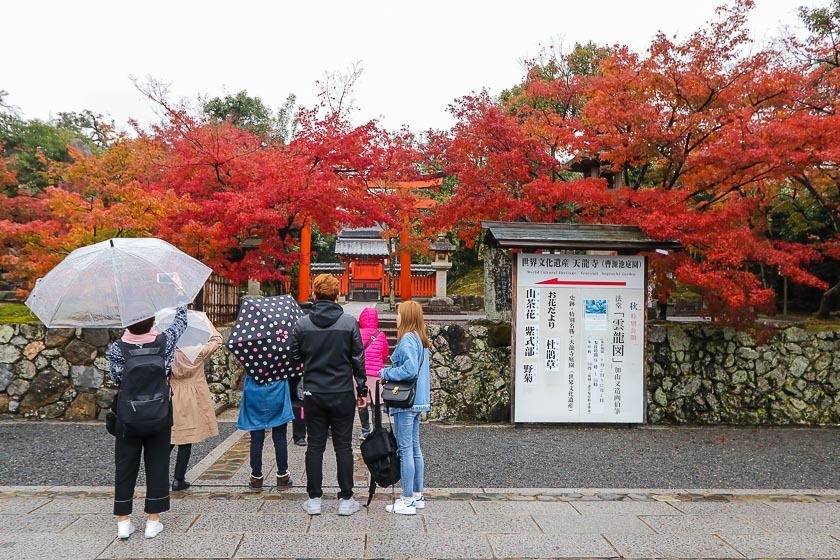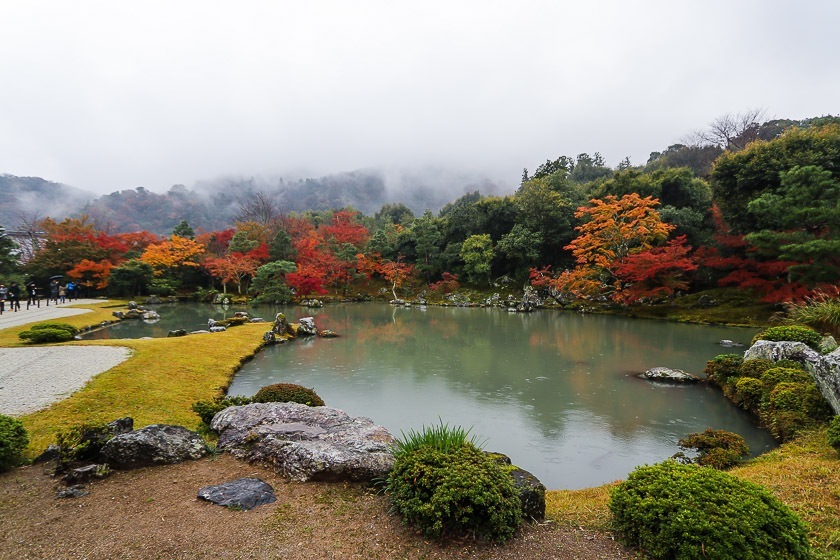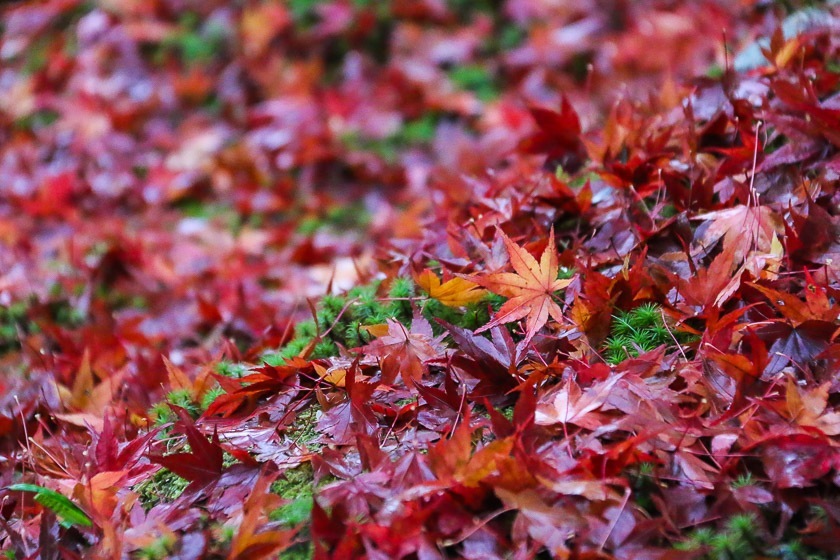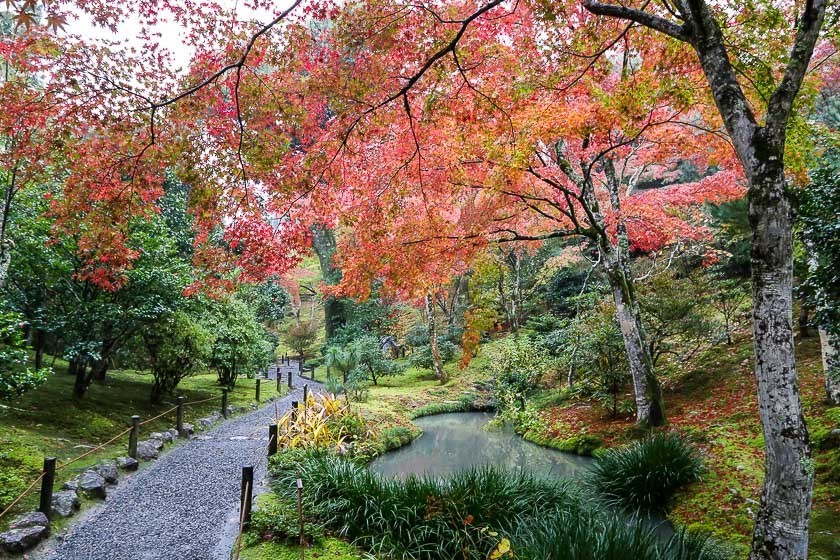 My final stop for the day was Jojakkoji Temple, and today the colors here were a few days shy of their best. The forecast good weather should encourage the already beautiful tones at the small temple to intensify and reach their best over the next few days.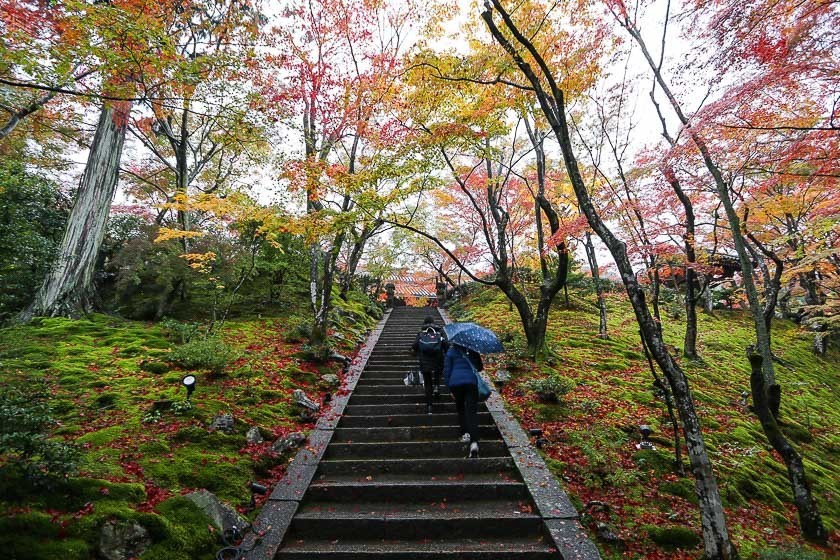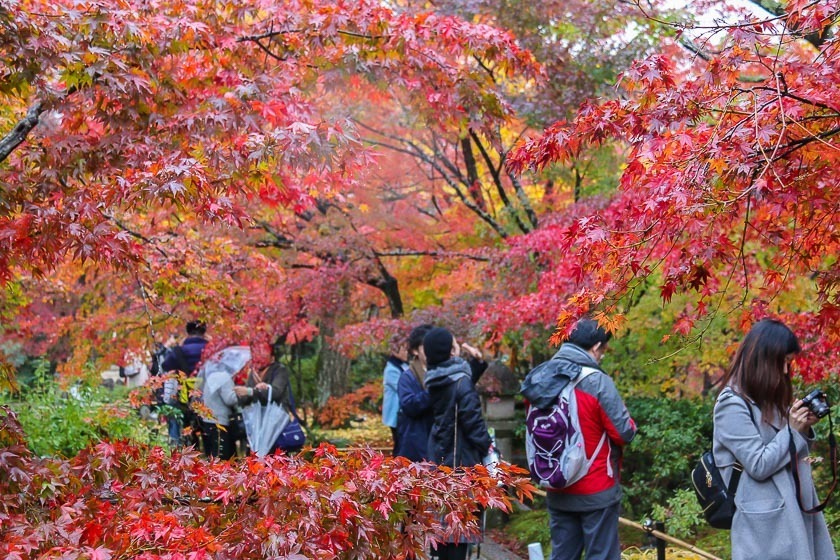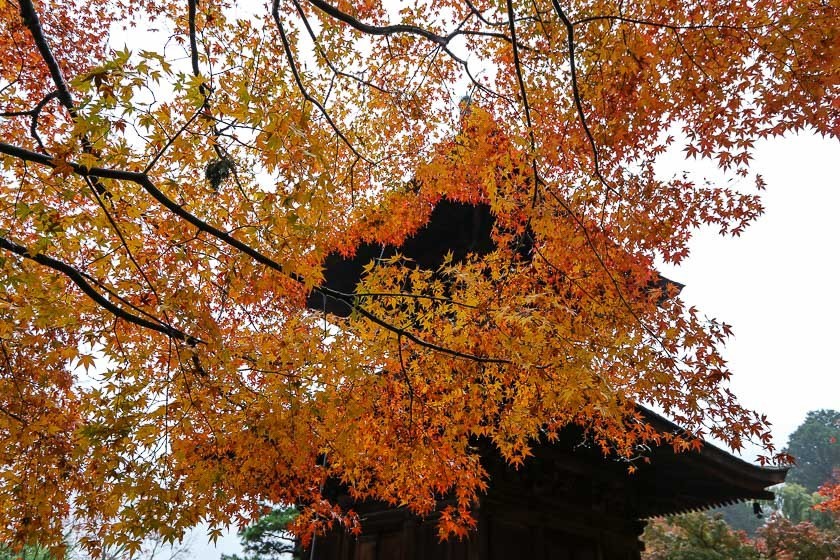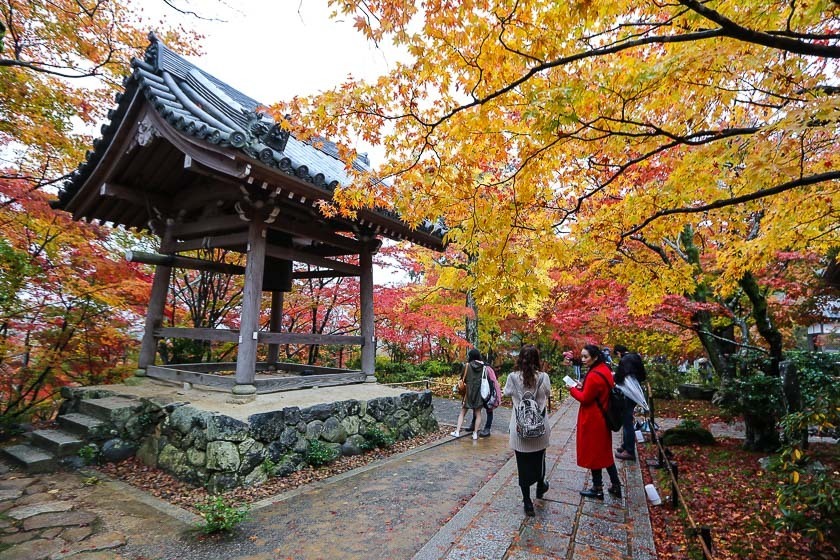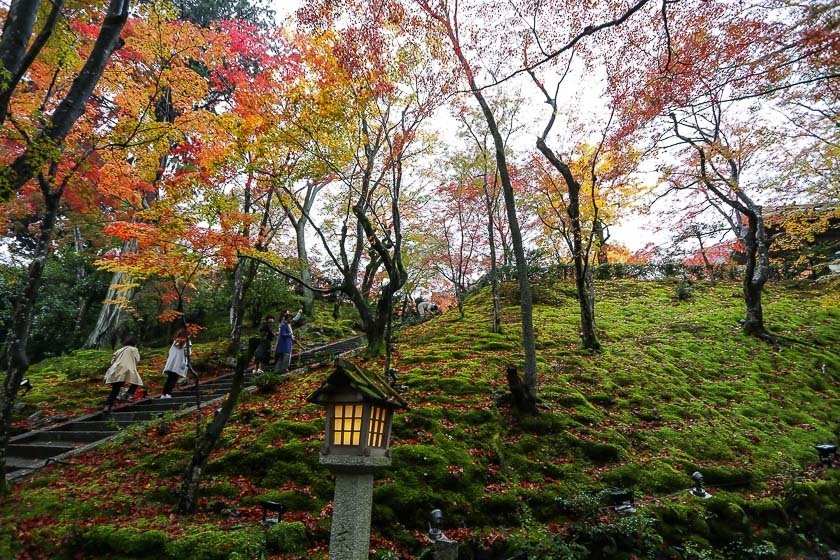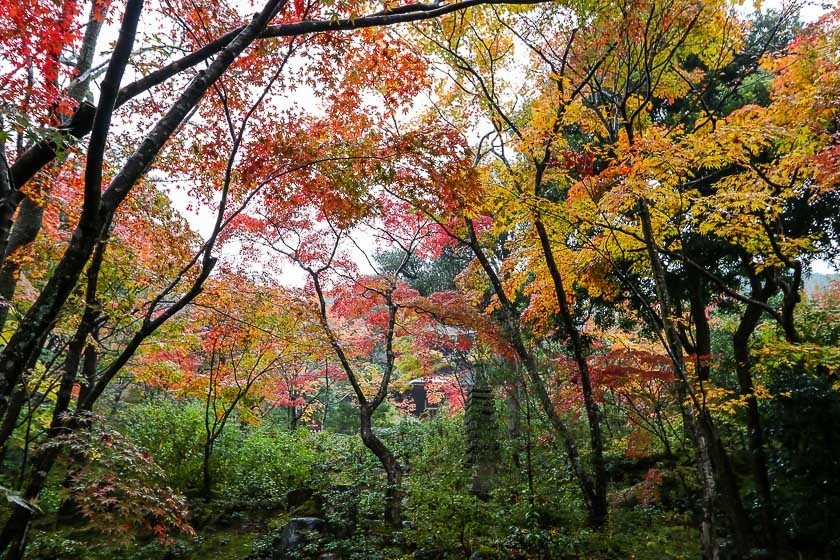 Questions? Ask in our forum.