Autumn Color Report 2009
by japan-guide.com
This are the official japan-guide.com autumn color reports for 2009 from our trips to various autumn leaf spots across Japan. Check our page on Autumn Leaves for general information.
2009/10/07 - Hachimantai

by francois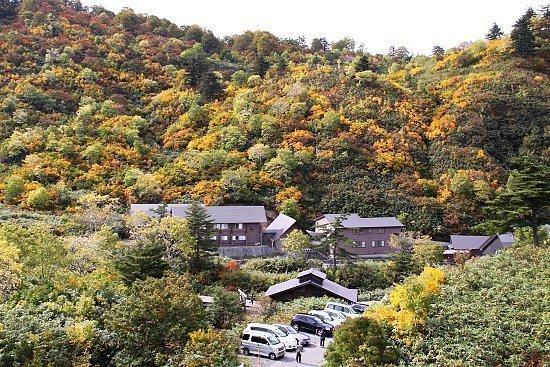 Our report on the Tohoku Region's koyo (fall colors) continued today in the Hachimantai area of Towada-Hachimantai National Park. We began at Tamagawa Onsen, which is famous for its exteremly acidic hot spring water. There was a decent amount of color surrounding the onsen, but the peak is still a few days away. We walked around the onsen, where the combination of koyo and the onsen's sulfurous streams and hot steam vents made for some interesting views.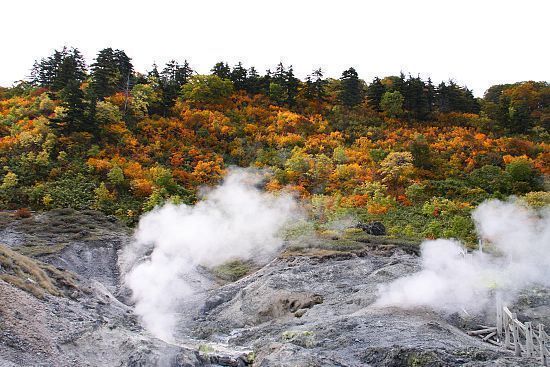 Soon after we came across what was probably the day's koyo highlight at Onuma Pond. The parking lot was almost completely full, with both regular cars and a few tour buses. The popularity of the pond was for good reason, as the colorful trees and grass provided fantastic views, which were easily appreciated in the 30 minute walk around the pond. The koyo was almost at its peak, but the colors should still improve into next week.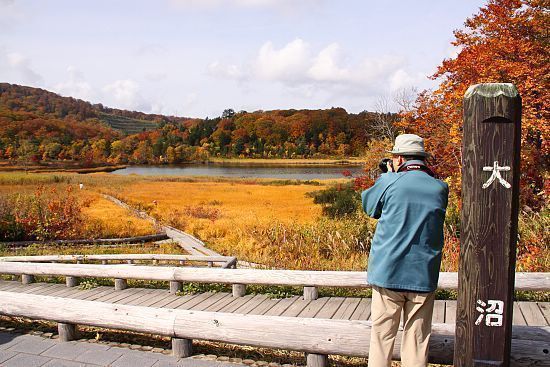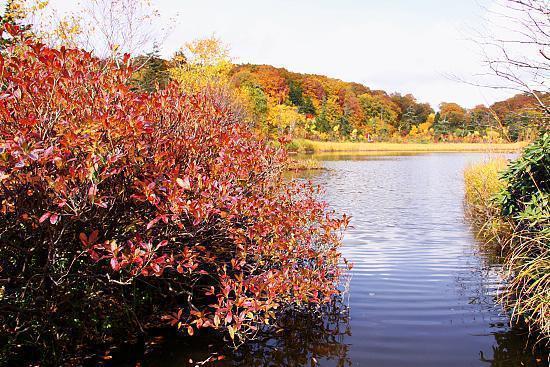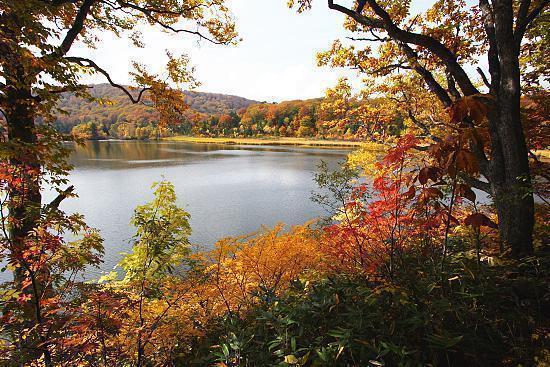 Next we drove to Goshogake Onsen, and found that we were able to find many nice examples of koyo along the way. Goshogake Onsen is similar to Tamagawa Onsen or Hokkaido's Noboribetsu Onsen in having dramatic volcanic geological features, such as sulfurous streams and steam vents.
Goshogake Onsen had a larger area to explore than Tamagagawa Onsen, and its fall colors were also at a more advanced state. A section of the walking trails was damaged and closed off, but a temporary path has been made, allowing visitors to see the entire area.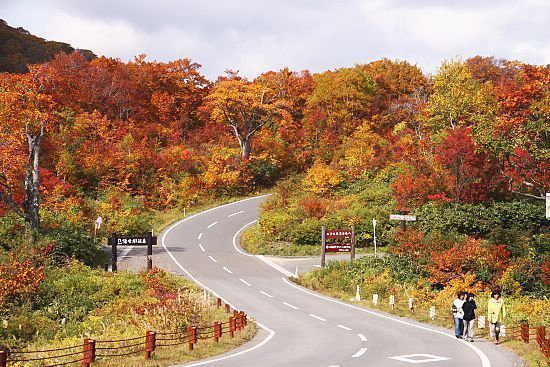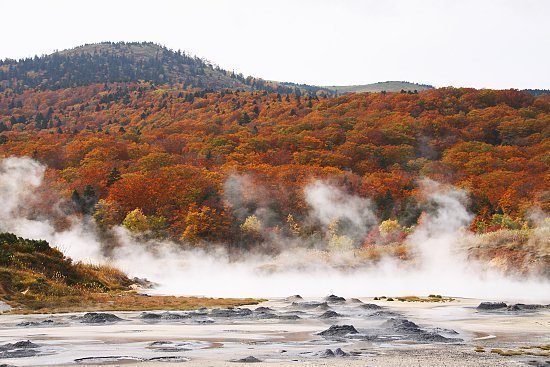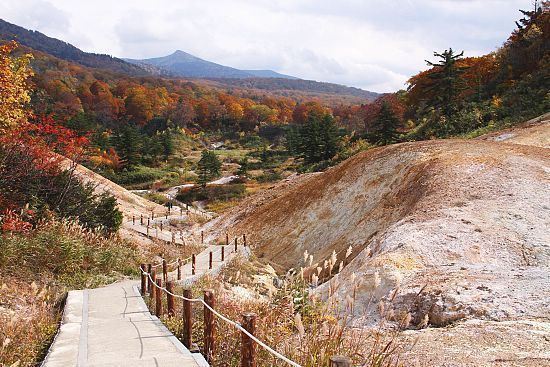 We didn't have time to stop, but we saw from the road that the area around Fukenoyu Onsen also had a significant amount of attractive koyo.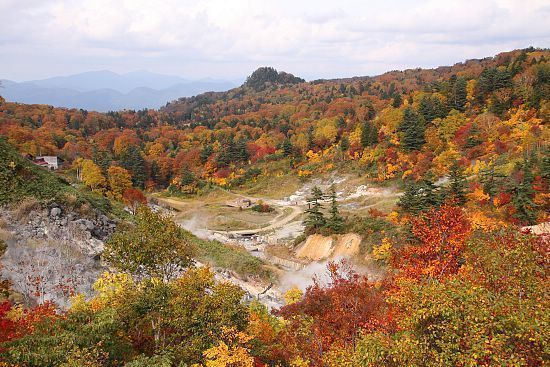 Our last destination was the area around Mount Hachimantai's summit, which straddles Akita Prefecture and Iwate Prefecture. A path leads around the mountain's peak and passes a number of caldera lakes. Unfortunately, the koyo season has peaked at the top, and in fact it did not seem like there was much vegetation that would provide good koyo colors even at its peak. Nonetheless, it was an enjoyable walk, and the views down from the mountain area showed a significant amount of color in the forests. We continued into Iwate and finished the day at Morioka, from where we began our journey yesterday.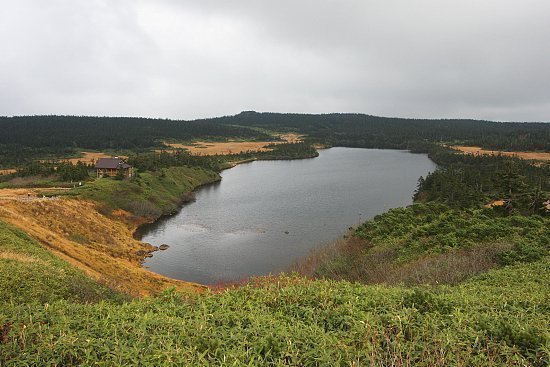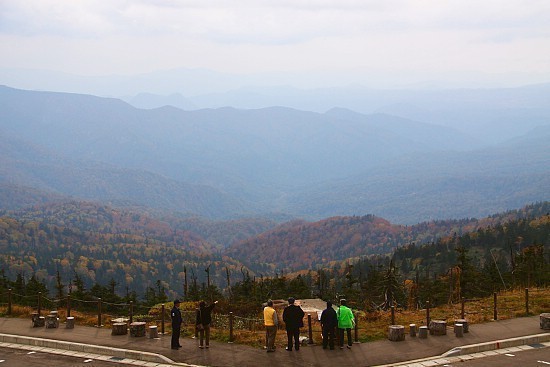 Questions? Ask in our forum.