Autumn Color Report 2014
Official autumn color reports by japan-guide.com
Where to see autumn leaves? - When do trees turn colors? - What trees turn colors?
Schedule of upcoming reports - Post your own report
2014/10/31 - Karuizawa Report
by raina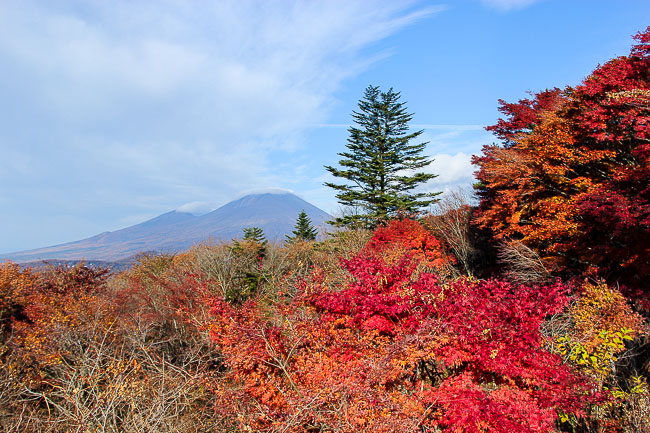 After Joe's report from Shima Onsen in Gunma Prefecture, I headed to Karuizawa an upmarket mountain resort in Nagano Prefecture today. Just over an hour away from Tokyo by shinkansen, Karuizawa is a popular getaway for both foreign tourists and those living in the Kanto Region; offering various outdoor activies, shopping, and dining.
My first stop for today was the observation platform at Usui Pass where I had beautiful panoramic views of the mountain ranges of both Gunma and Nagano prefectures. As the observation platform straddles both prefectures, I managed to be in two places at the same time. I also went to check out the Kumano Kotai Shine nearby. Unfortunately, asides from a few trees, the autumn color season here is over.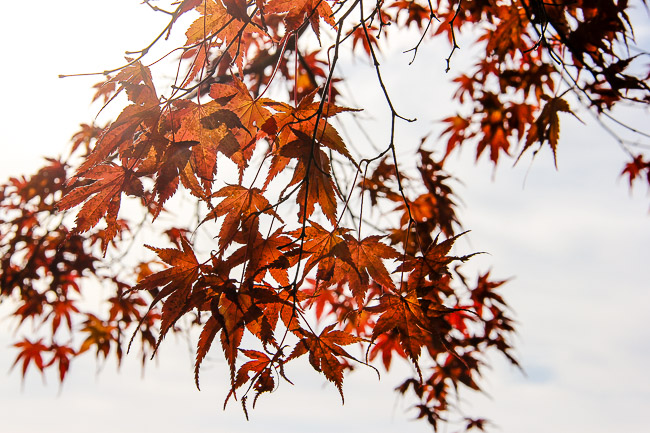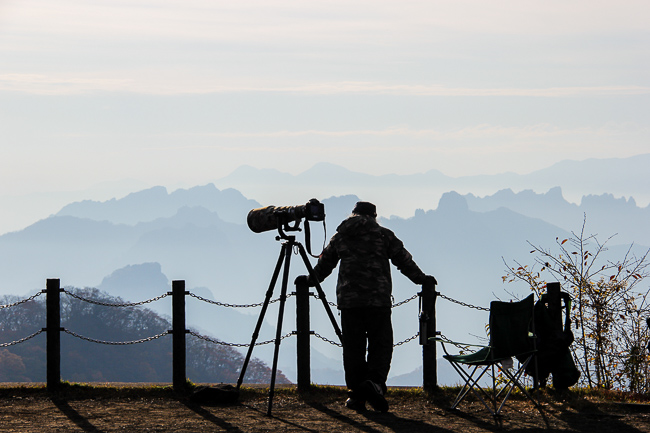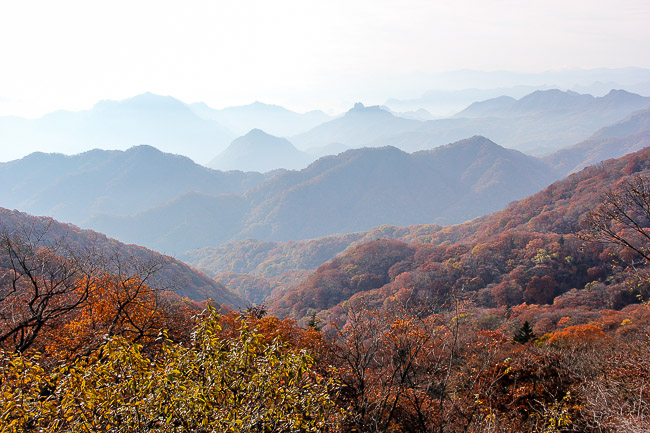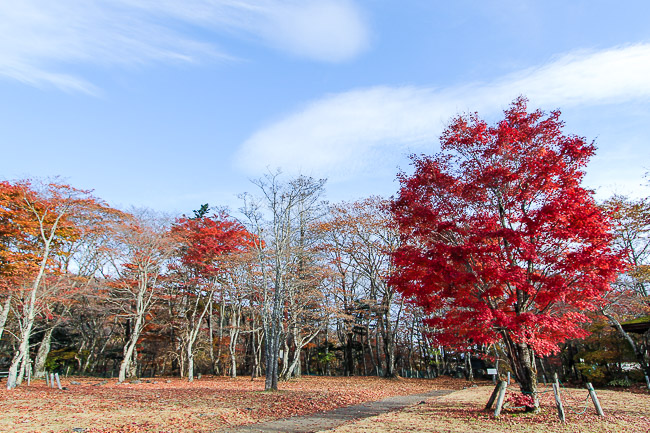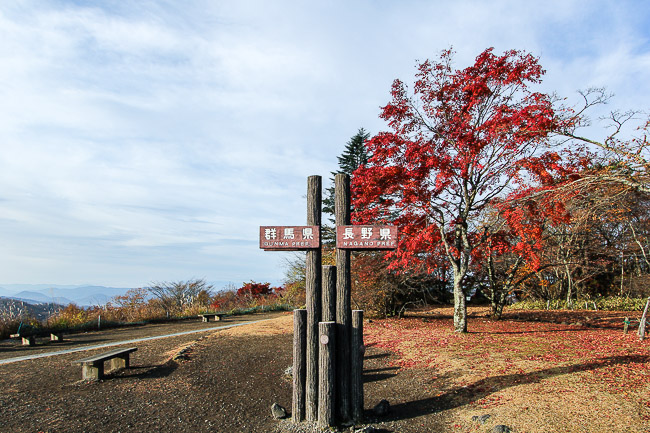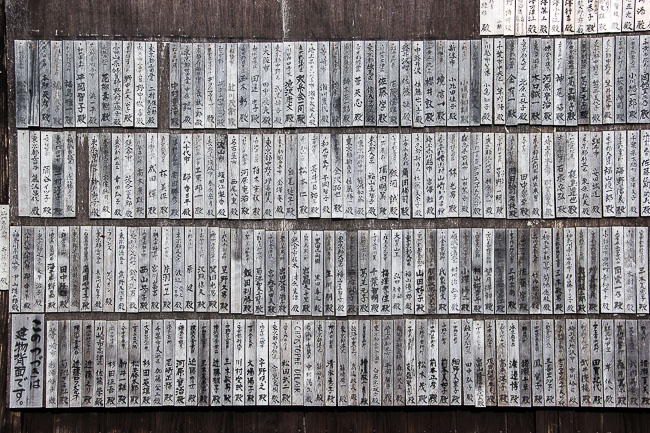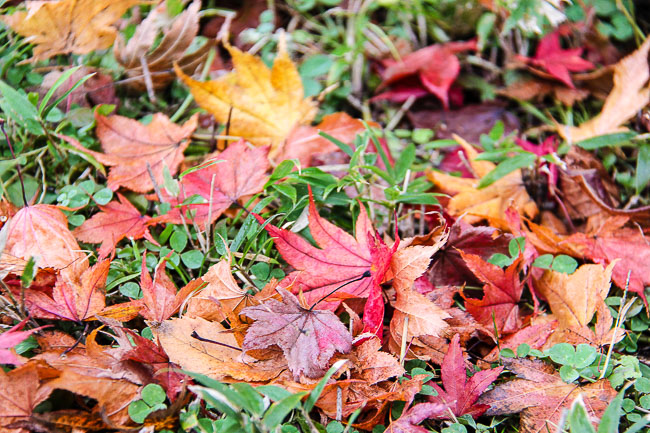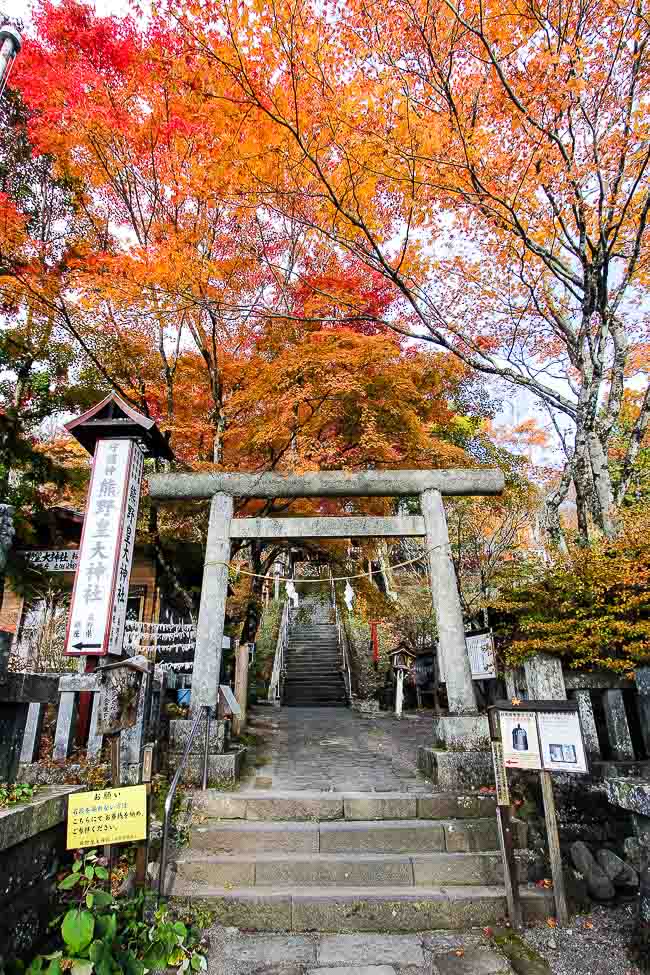 From Usui Pass, I headed down to Kumobaike Pond, to check out the autumn colors there. While the colors at this photogenic pond are still beautiful with lots of red, brown and yellow leaves, they are reaching the end of their peak with lots of crunchy leaves on the ground.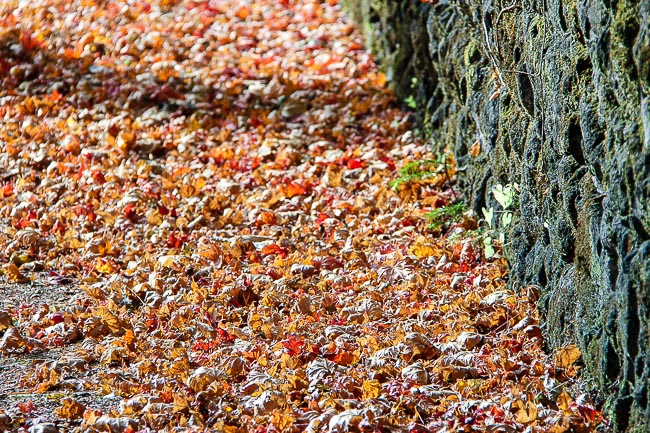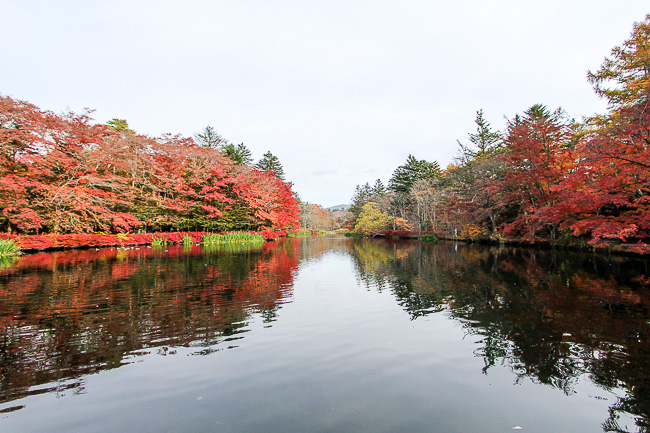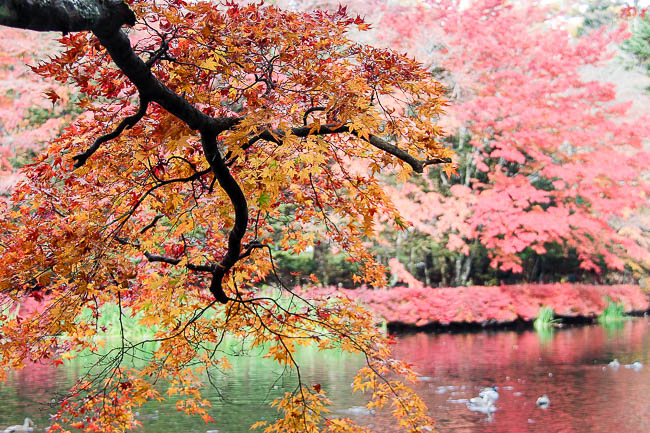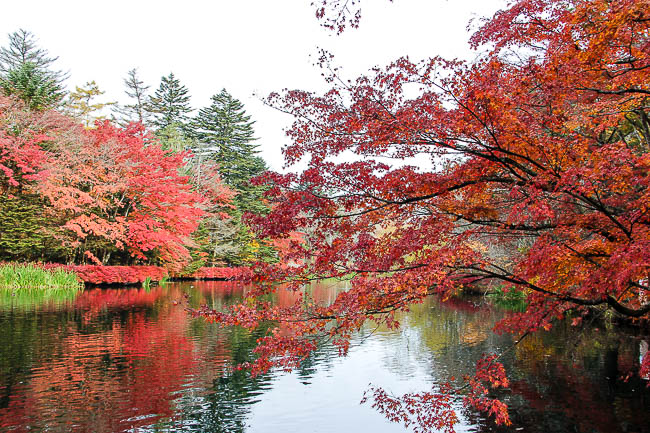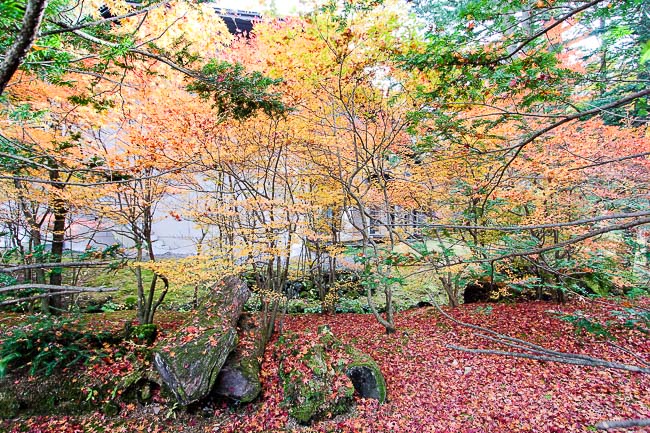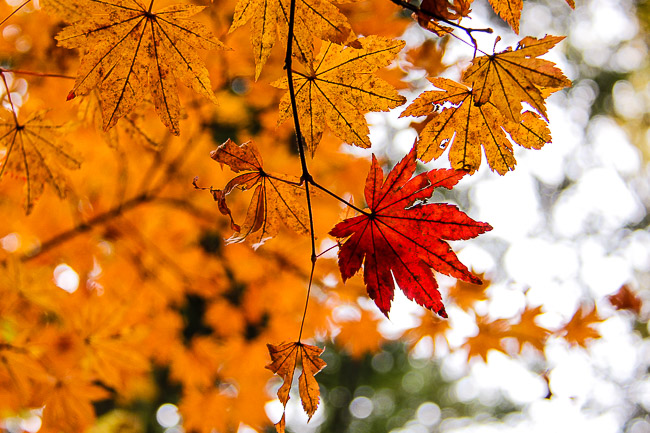 As tour groups started coming in by the bus loads, I left for another popular tourist spot in Karuizawa, Shiraito no Taki, a three meter high and 70 meter wide waterfall. Unfortunately, the autumn color season here is past peak, with more leaves on the ground and bare branches on the trees. Leaving Shiraito no Taki, I drove further up to Onioshidashi Park in Gunma Prefecture. Entrance to the park costs 650 yen, and it is a short walk from the ticket entrace to the shrine. The area is formed by volcanic rocks strewn all over when Mount Asama had a big eruption in 1783. While there weren't much autumn colors to see at the park, the area north of the park had many trees that looked like they were at their peak.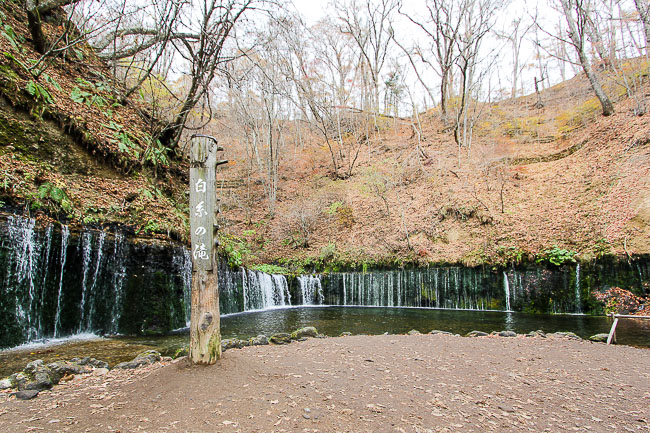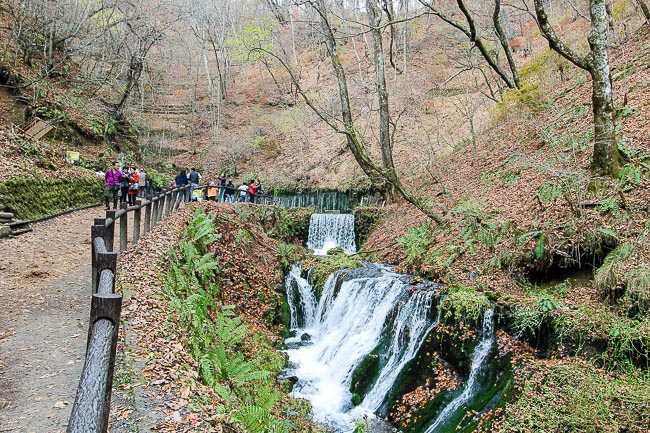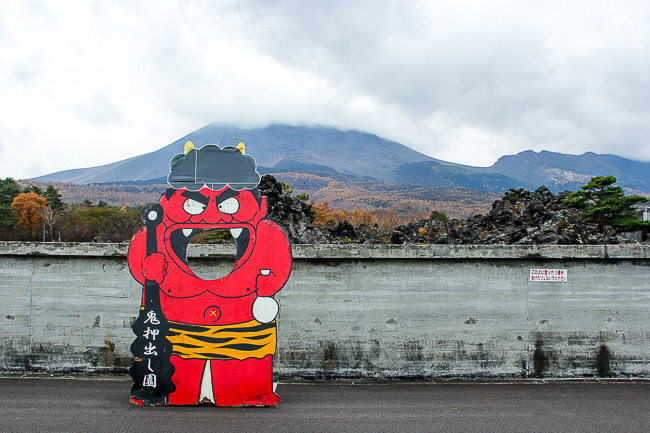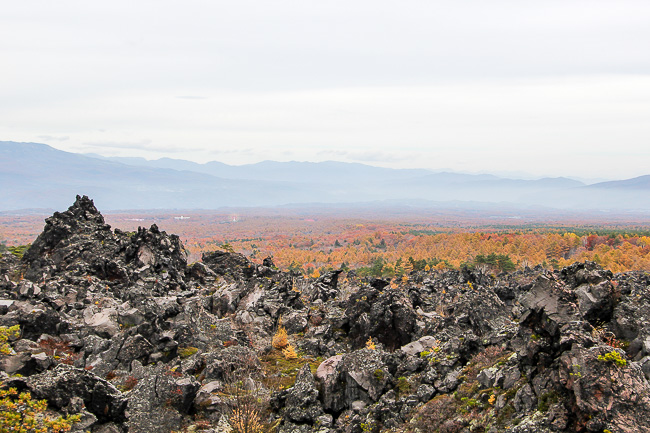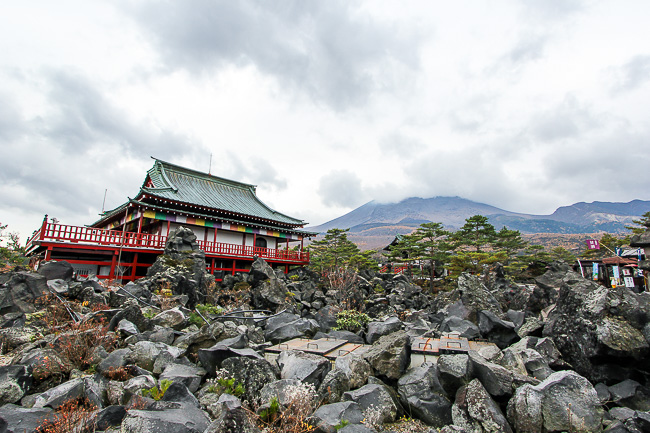 For my last stop, I headed to Karuizawa Taliesin, a large park in Naka-Karuizawa to check out the autumn colors by Lake Shiozawa (the pond on the park grounds). Entrance into Taliesin costs 800 yen, and I saw many a number of people picnicking in the park and drawing. Like at Kumobaike Pond, the colors here are starting to reach the end of their peak with lots of leaves on the ground. To round up my trip to Karuizawa, I went to Harunire Terrace and chanced upon their outdoor fall library.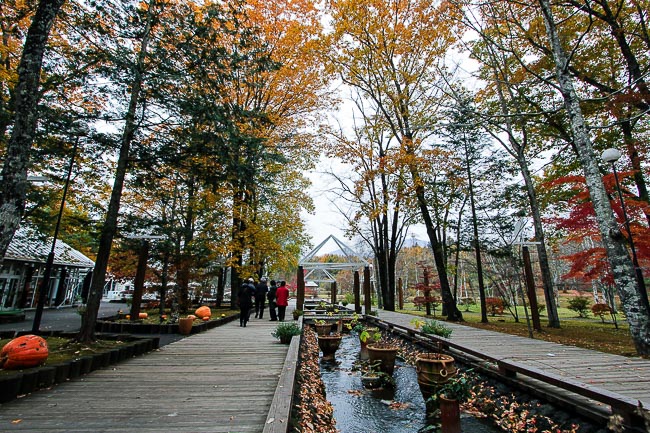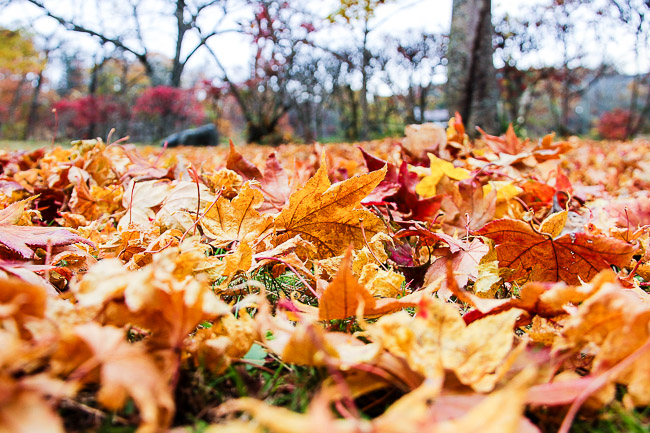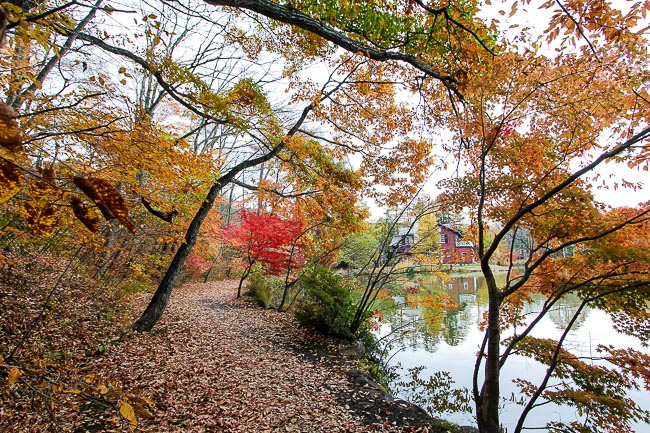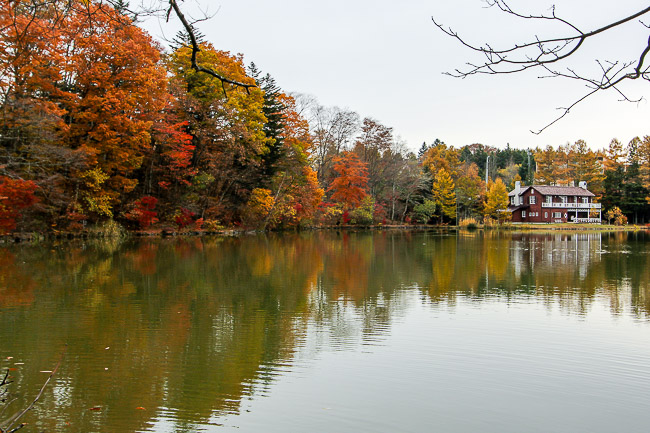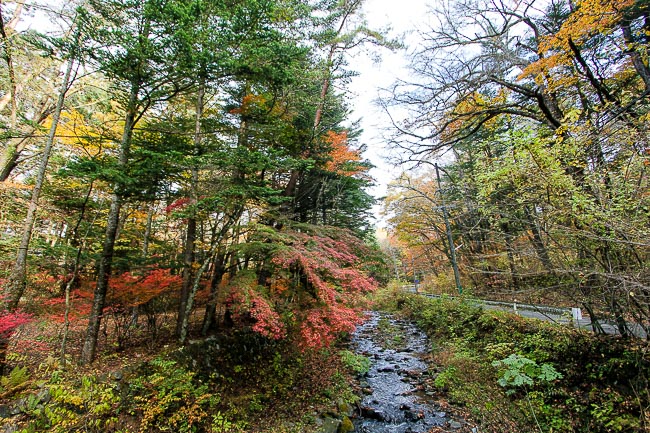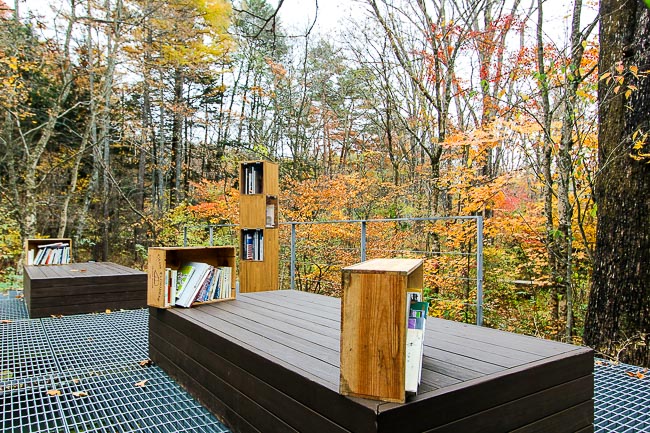 Questions? Ask in our forum.