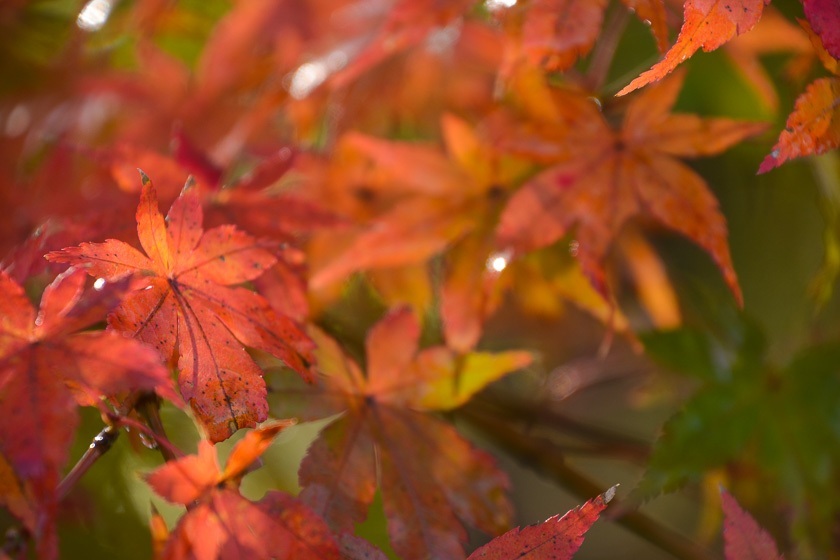 Last week, Schauwecker reported from some of the main autumn color spots in Tokyo that the colors were only just beginning to change in some of the city's most popular spots. Today I headed to some areas on the outskirts of Tokyo to see how the colors have been progressing a little bit outside the city.
The colors in the outskirts are typically several days ahead of those in the city center, so while these spots are already approaching peak, colors in central Tokyo are still not as developed.
I began by visiting Mount Takao, a mountain 599 meters tall featuring numerous hiking trails, a monkey park, and Yakuoin Temple. The main areas to see colors are on the way up using the cable car or chair lift, around the temple complex, and at the summit. However trees also dot the mountain along the hiking trails, so there is no shortage of colors to be seen at every point along the way.
I found the trees to be in various stages of change, from green maples and dark red cherry trees at the chair lift station, to multi-colored maples and bare branches at the summit. The trees are definitely in the process of changing, but there is a lot of variation throughout the hike to the top. I expect the colors to continue to improve into the end of November.
There is also a Fall Colors Festival being held every Saturday, Sunday, and holiday until November 30th featuring live music, dancing, and food and souvenir stalls in the area.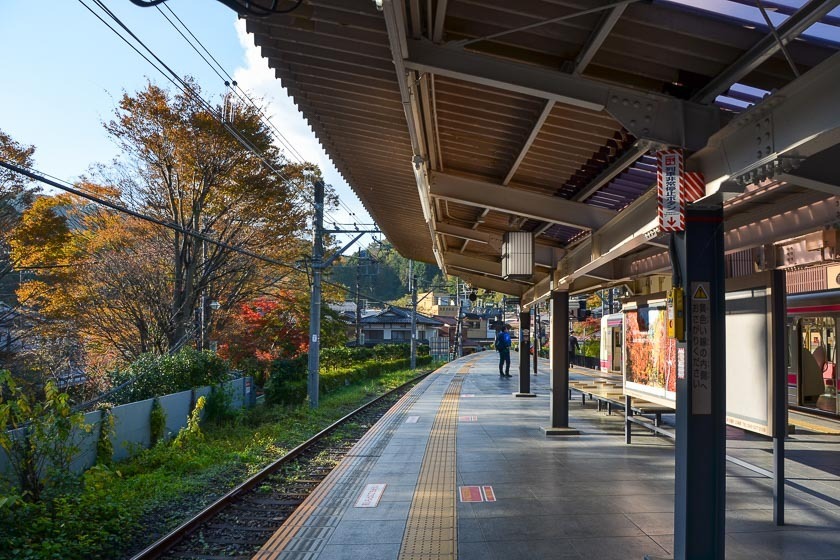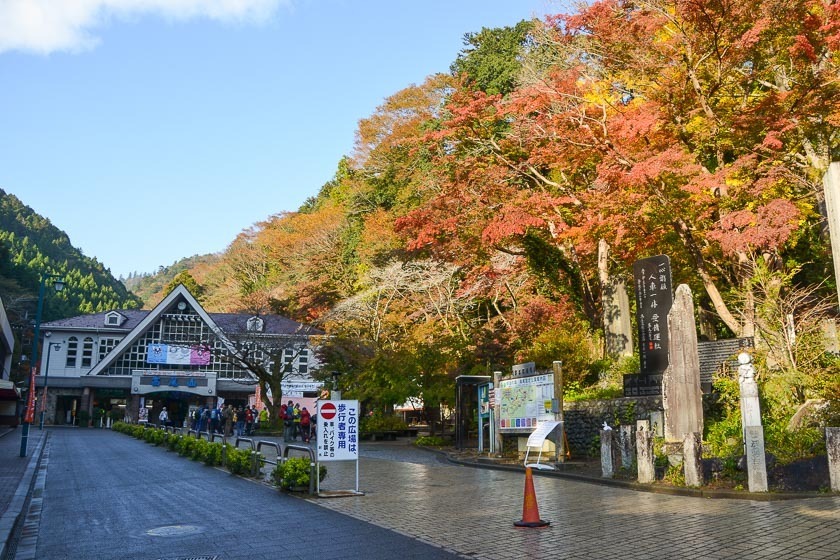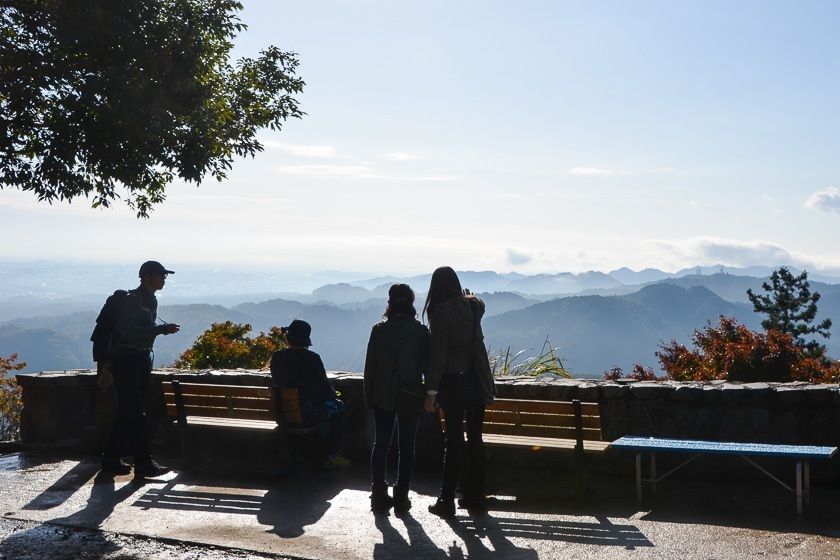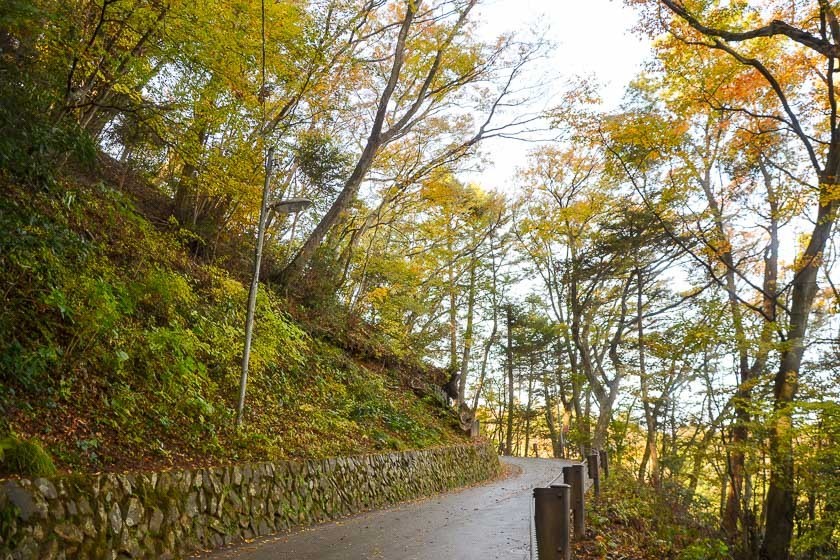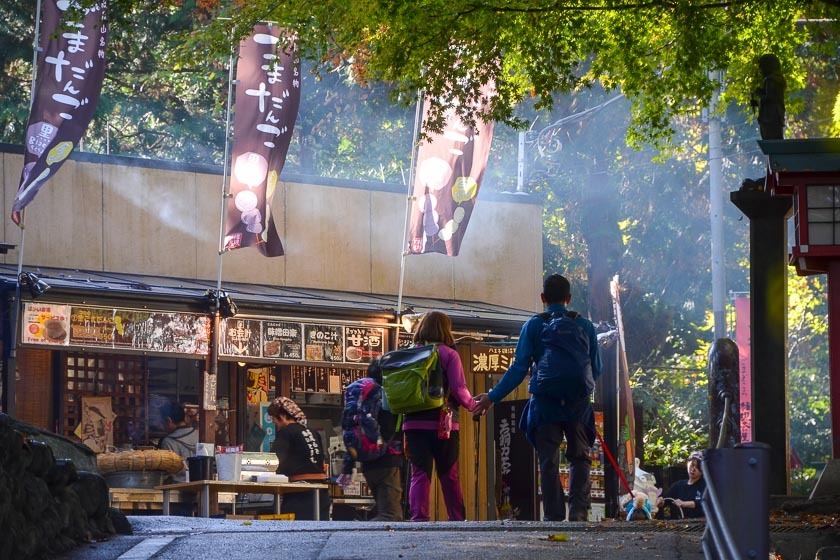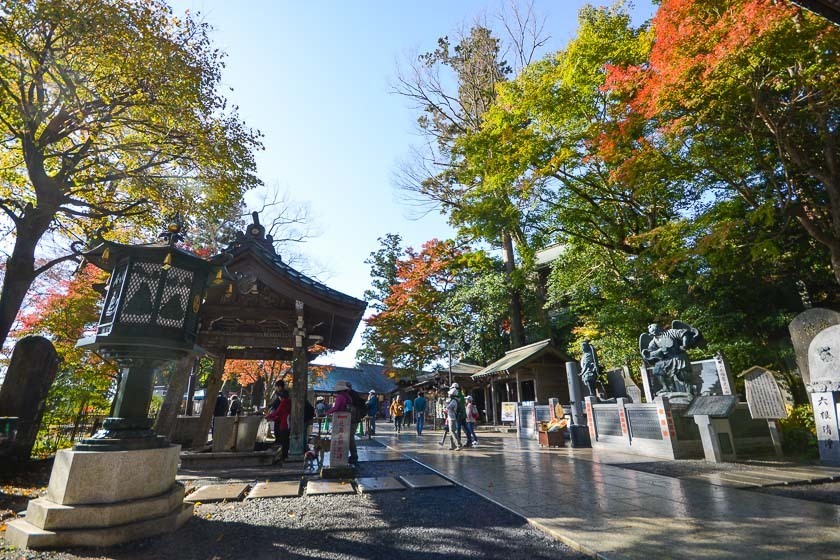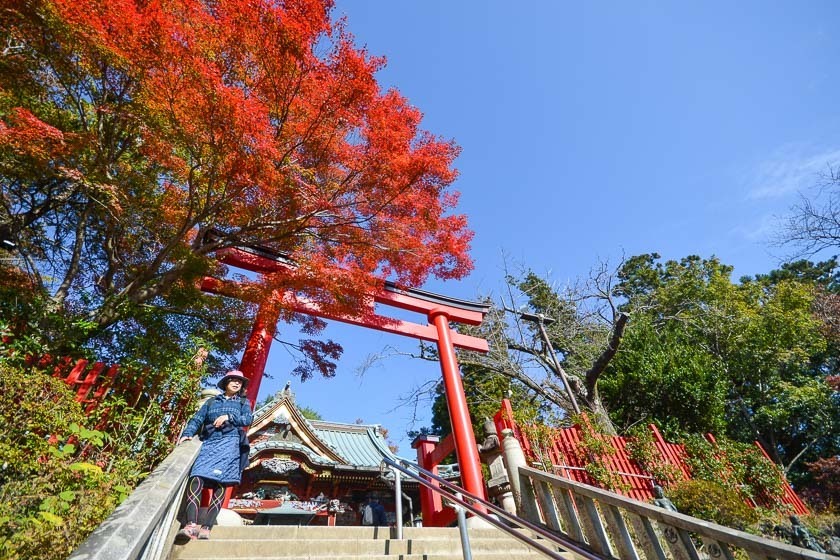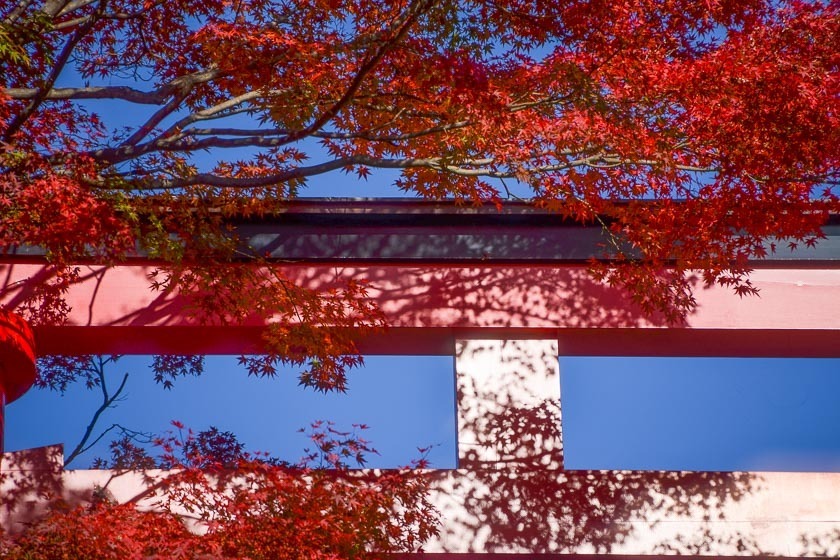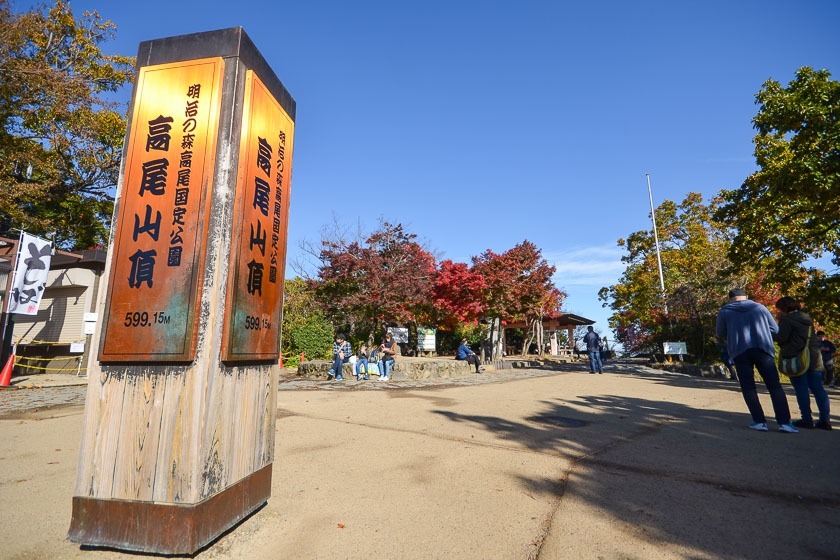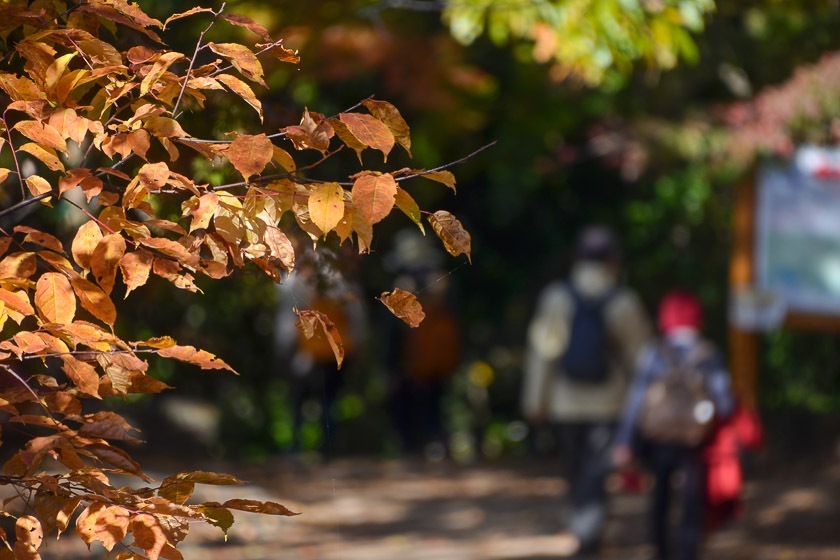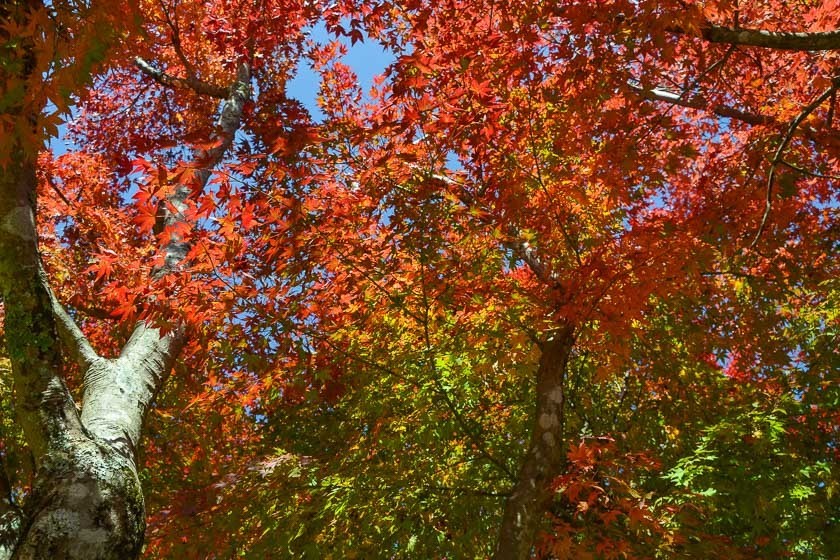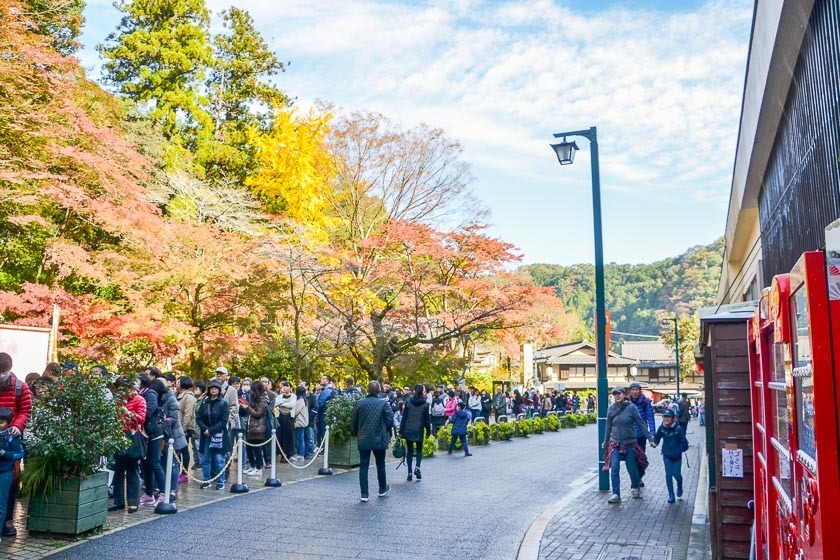 My other stop of the day was to the Showa Memorial Park, a large park near Tachikawa in western Tokyo. This park is huge, but the main areas for fall color viewing are the Japanese garden in the northern area of the park, the ginkgo tree avenue near the sports park, and the canal area near the Tachikawa Gate which also features ginkgo trees.
The maple trees in the Japanese garden were progressing nicely towards peak, with a few already there or a bit past, but the majority still turning colors from their summer green. Both the ginkgo tree avenue and the ginkgo trees along the canal area were turning to yellow, but still showing hints of green throughout the trees. I would estimate the best viewing period to be hitting peak from next weekend on, but anyone going from now will still see some beautiful colors!
Both the Autumn Leaves Festival and the Night Walk events are happening until Sunday, November 24th. The night walk features selected areas of the park accessible until 8PM, and features both the Japanese garden and the ginkgo tree avenue.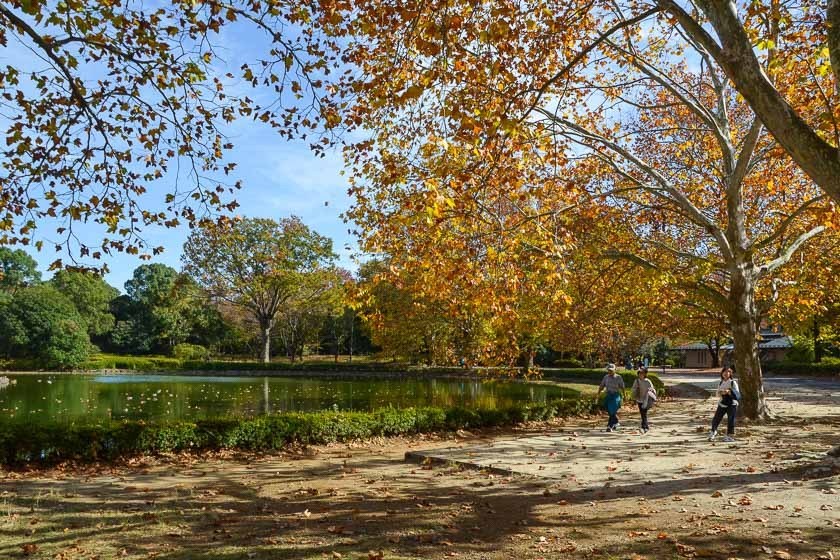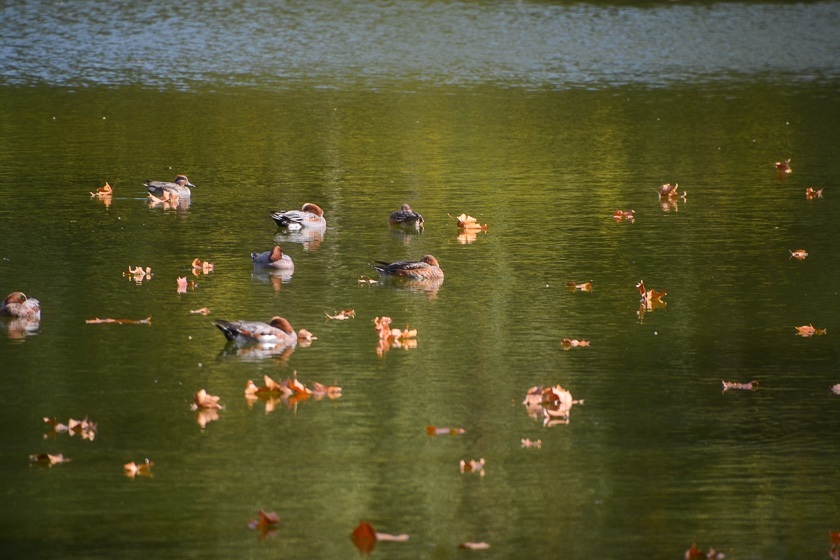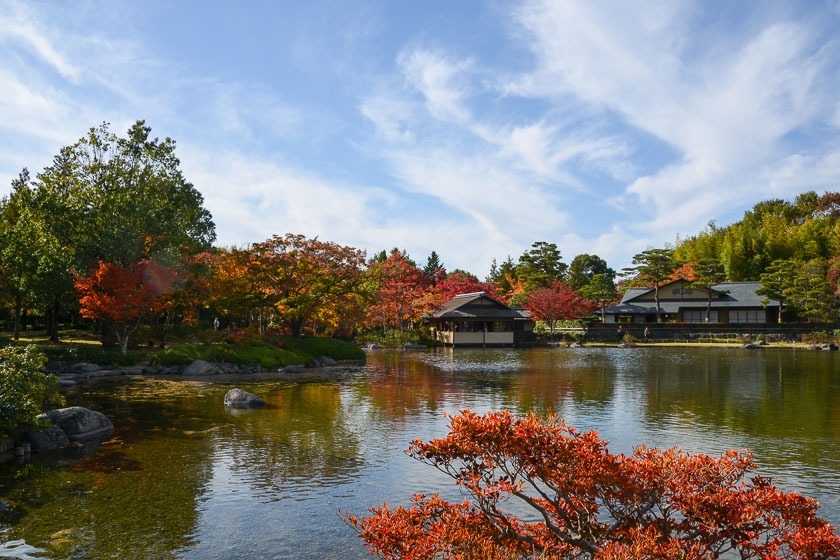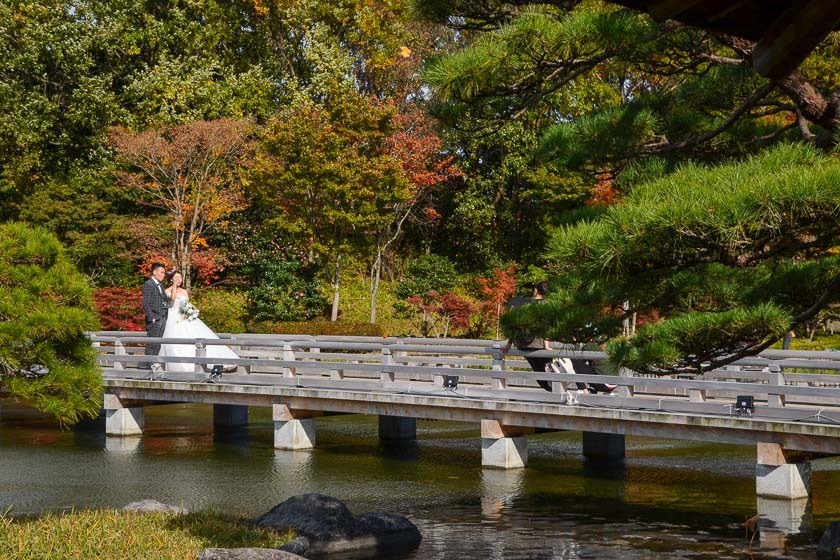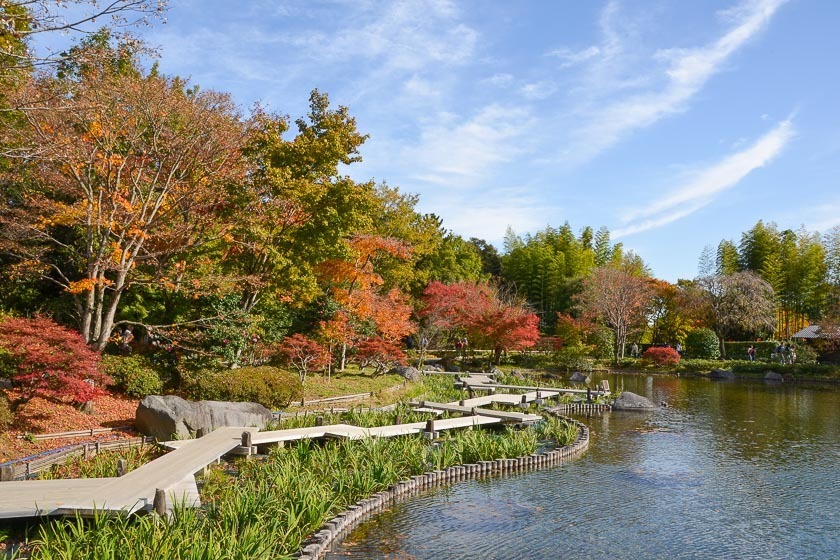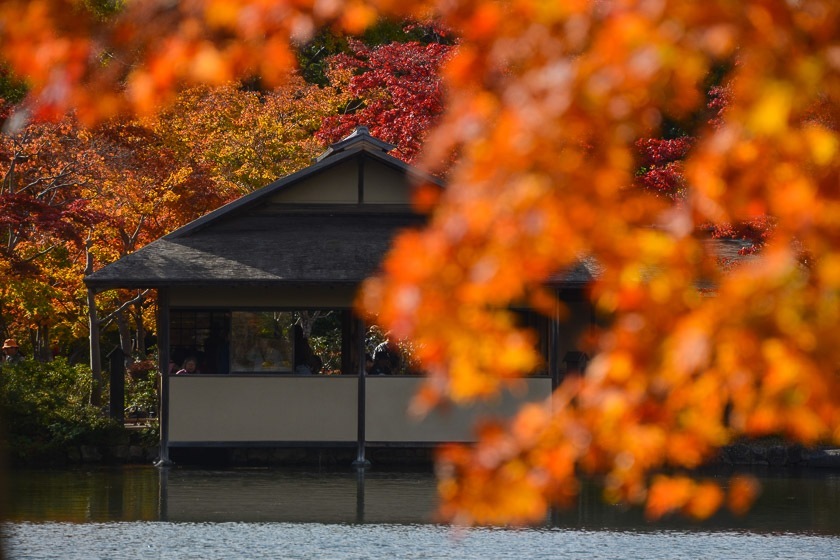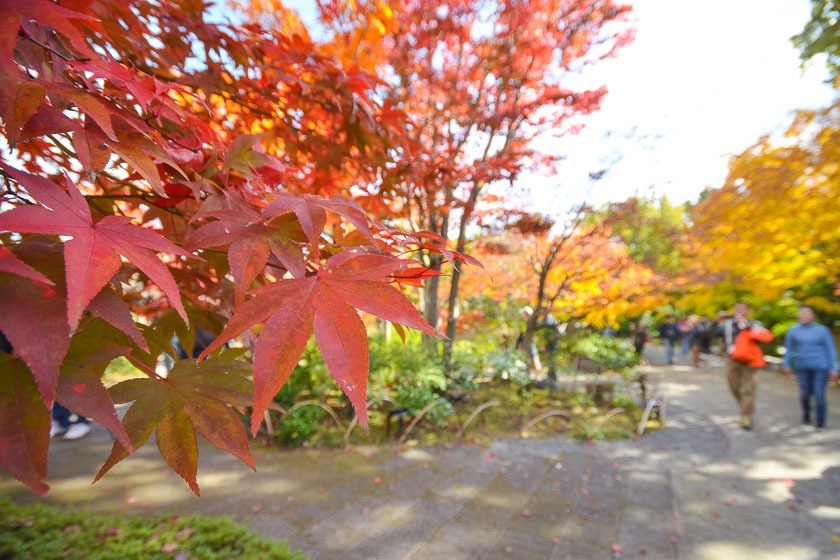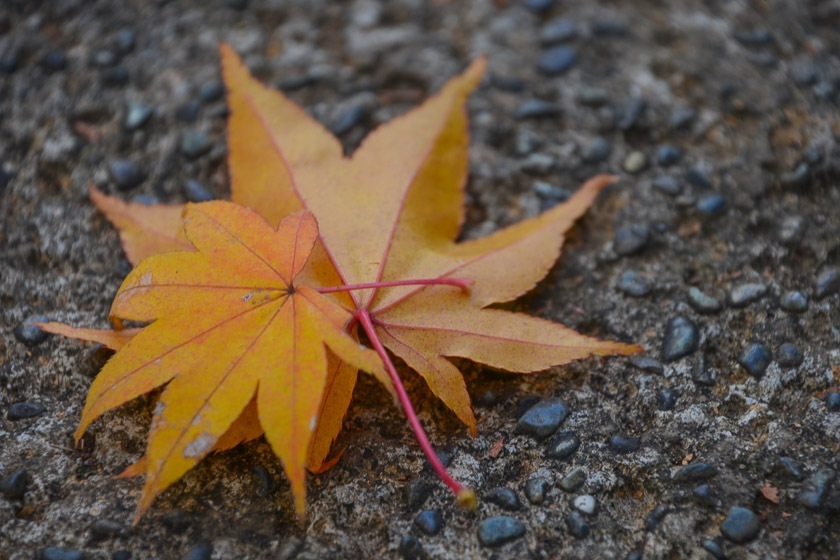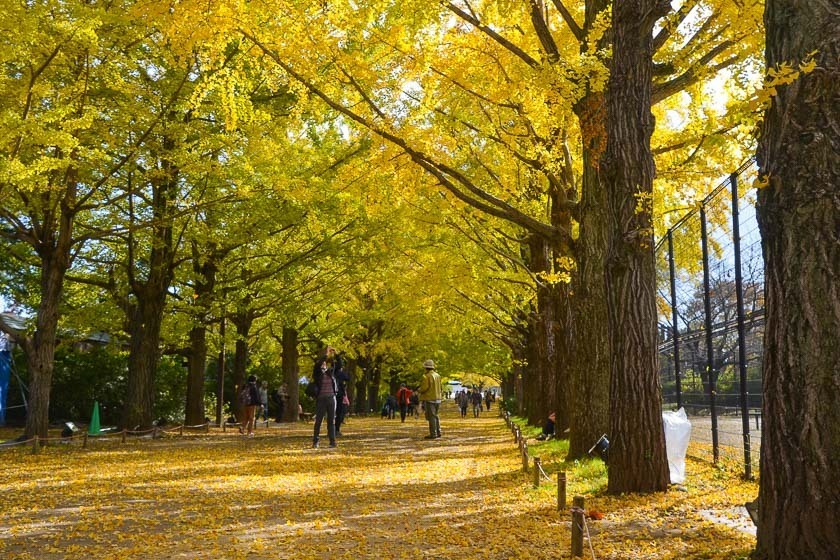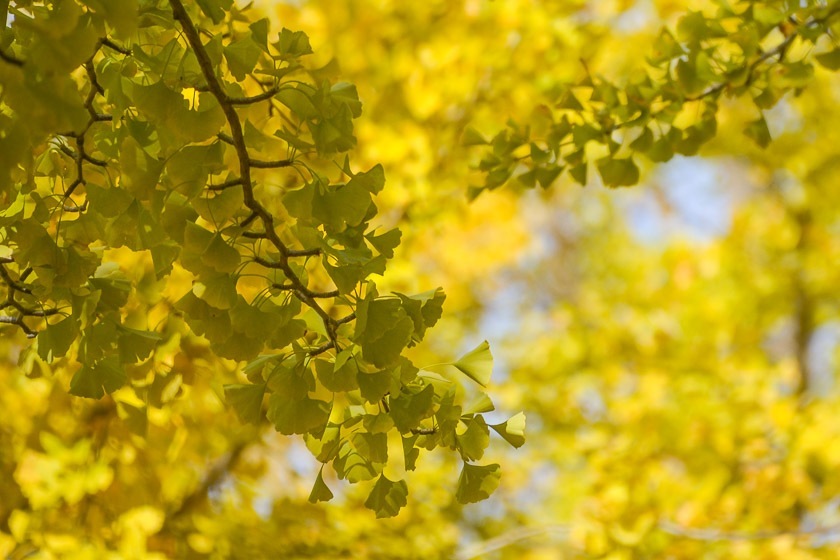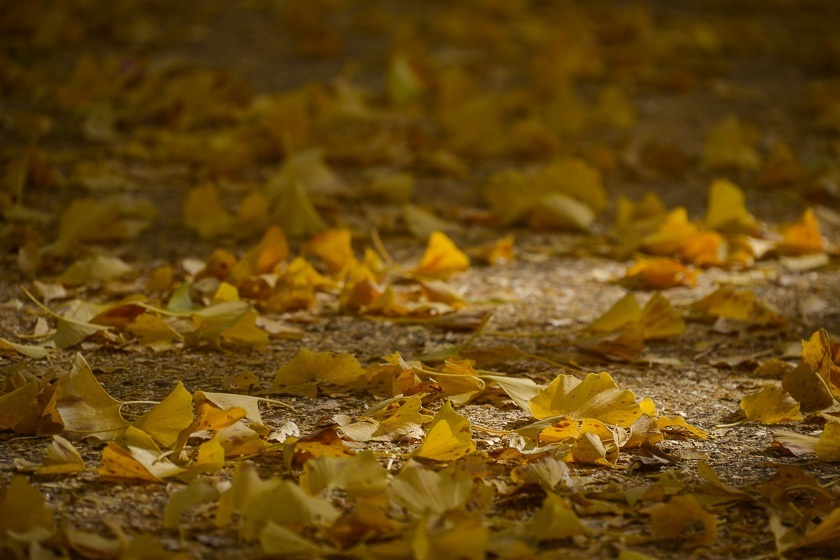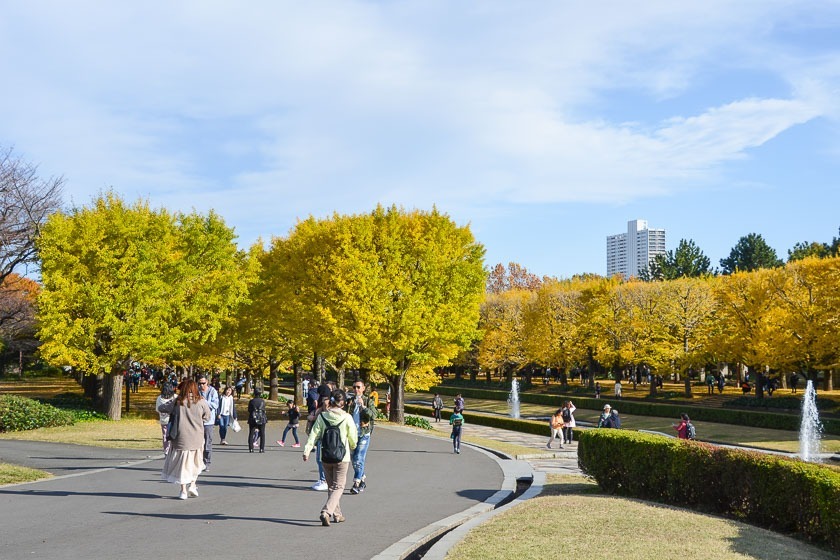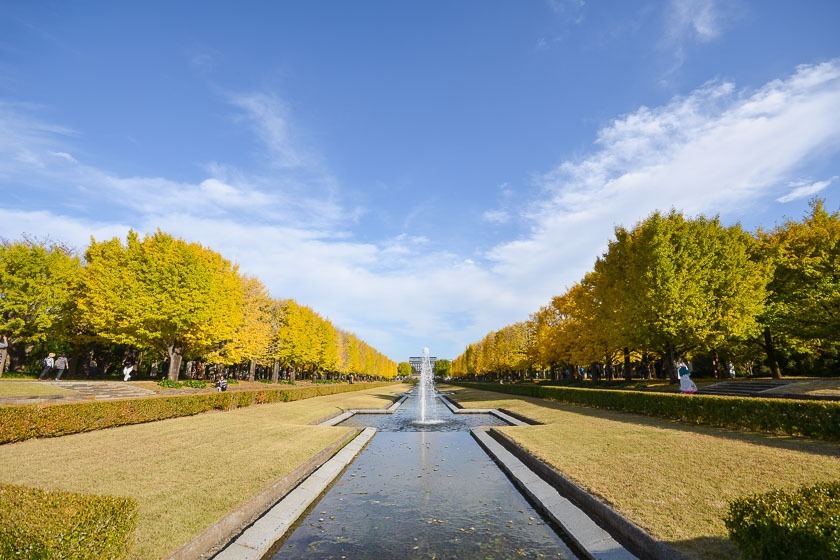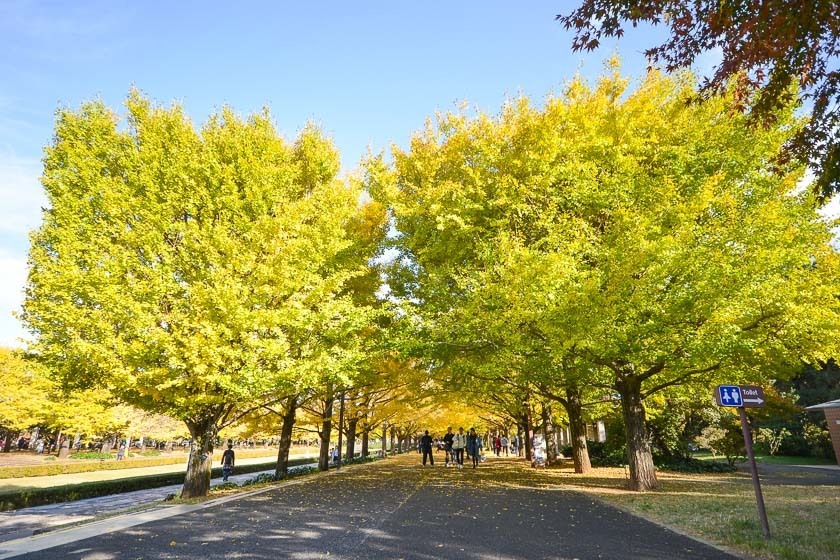 Questions? Ask in our forum.