Mount Fuji: Approaching Peak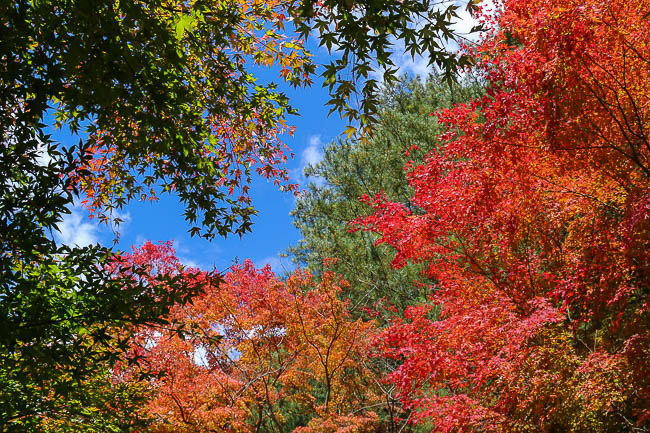 As we head into mid November, the autumn colors have also reached the cities. The colors in Kyoto and Tokyo have just started changing and they should be at their best about two weeks. In the northern Kanto Region, Joe reported that the colors were at their peak at Shiobara Onsen in Tochigi Prefecture when he visited four days ago, and Sam found the colors at Sakurayama Park in Gunma Prefecture to be at their peak when he was there two days ago.
Today's report is from the Fuji Five Lakes region, our second report ten days after the first. When Sam was there ten days ago, he reported that the colors at Lake Yamanako were approaching peak while the leaves at Chureito Pagoda and Lake Kawaguchiko were just starting to change. When I was in the area today, the colors at the latter two places are just a little over halfway to reaching their peak. I expect the colors to improve and intensify over the next week, but are also good for viewing now.
Koyodai is a smaller mountain south of Lake Saiko famous for its autumn colors (koyo) and hiking. There is an observation deck at the top which offers panoramic views of Mount Fuji, Aokigahara, the forest at the base of Mount Fuji, and the southern Alps. I found the colors near the observation deck to be approaching peak but the trees on the way up were just under the midway mark.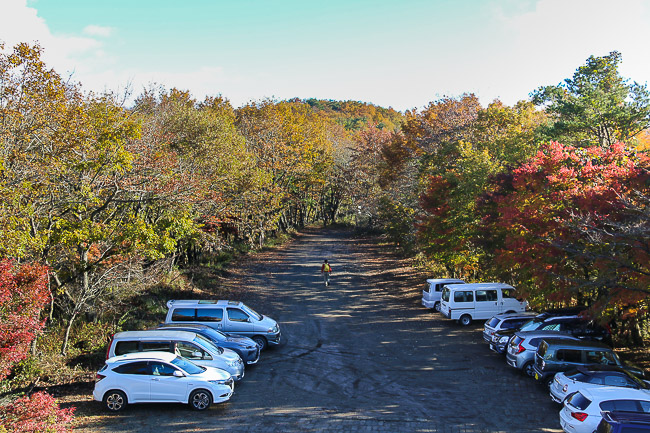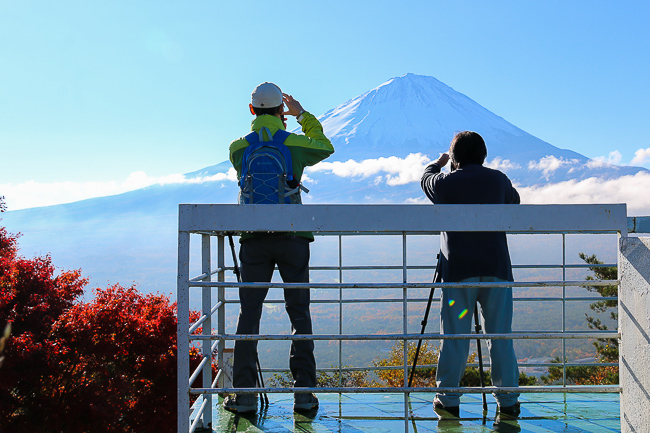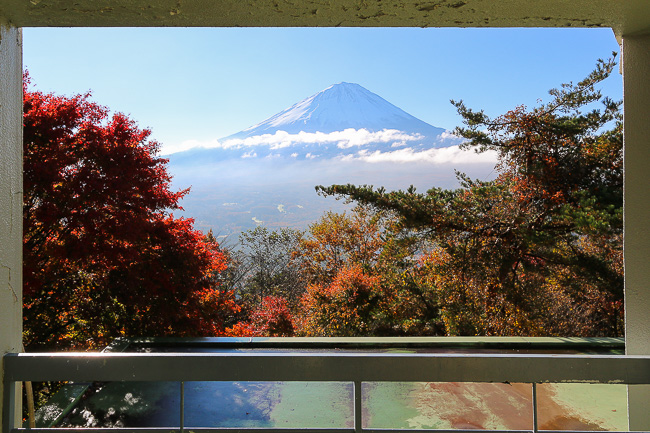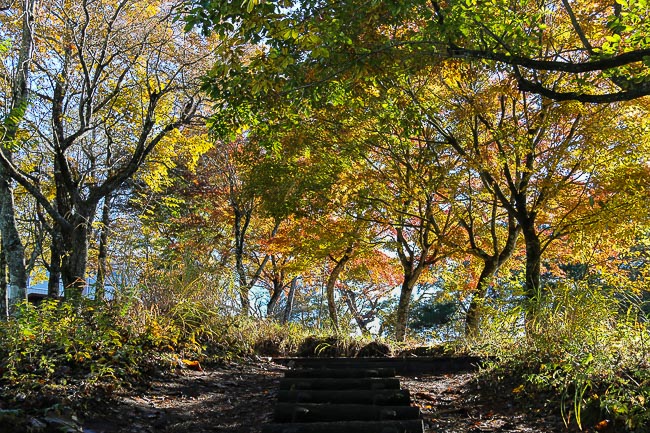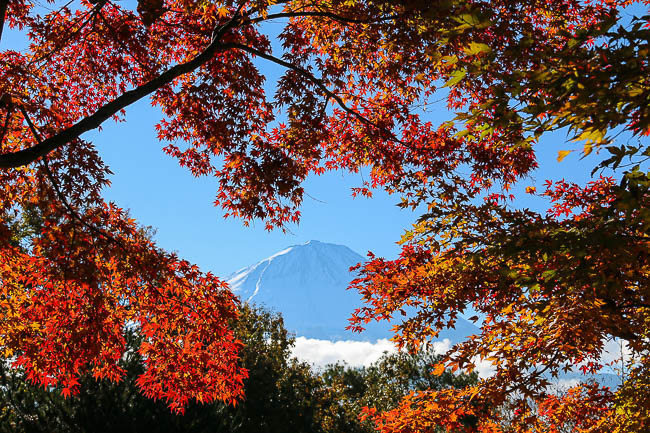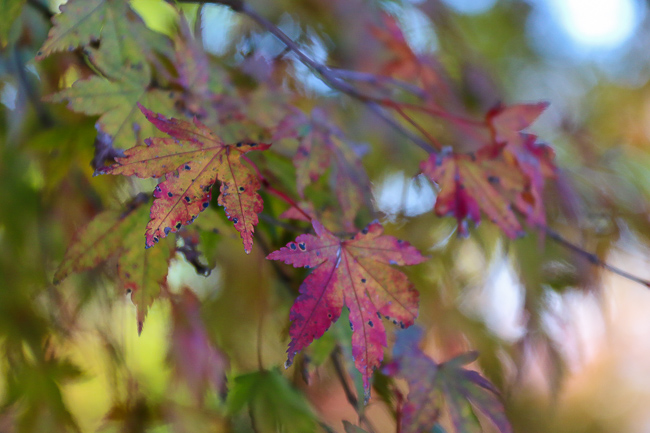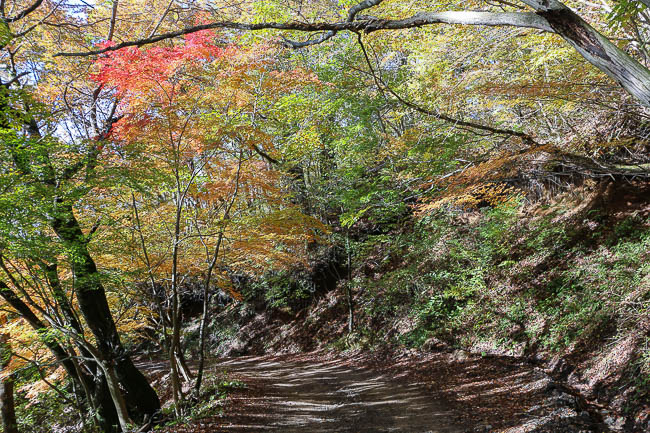 I moved on to Lake Kawaguchiko and visited the Momiji Tunnel, Momiji Corridor and the shore of the lake. The colors here were quite interesting as the leaves facing the sun were completely fiery red but the leaves below the canopy and in the shade were half green and orangey-yellow. Anyone looking at the trees from a distance would think that they were at their peak but in reality, it would be a while more before all the leaves change colors. The cherry trees along the shores of Lake Kawaguchiko all have reddish-brown leaves, adding to the autumn colors. I do not expect these leaves to stay on the tree for much longer, these trees will be bare in time to come.
From now until November 23, there is a koyo festival at Lake Kawaguchiko. The Momiji Corridor near the Kubota Itchiku Art Museum is illuminated in the evenings from sunset until 22:00 during the festival. Craft and food stalls line the main road, creating a lively atmosphere at Lake Kawaguchiko.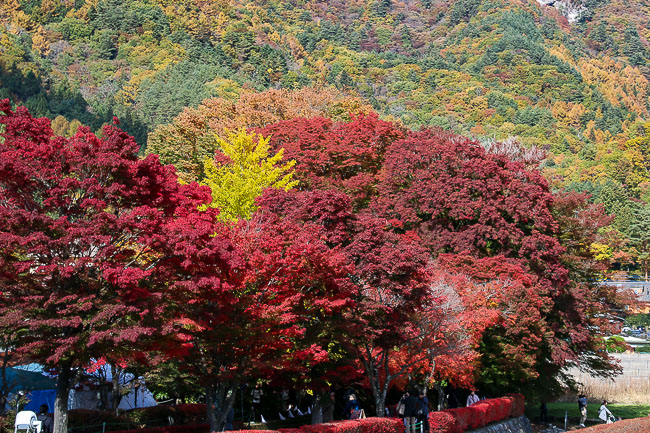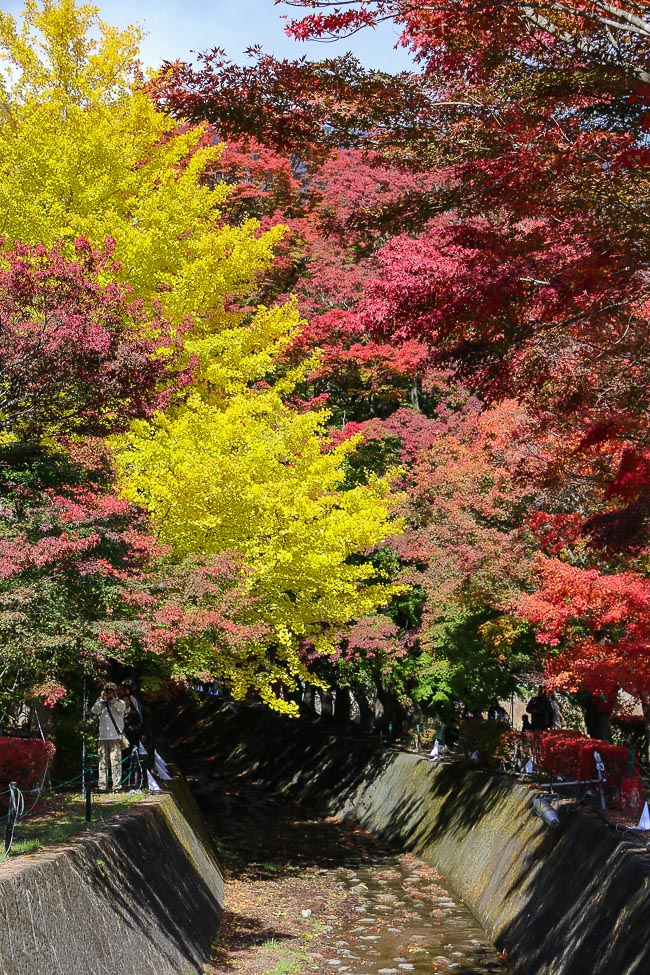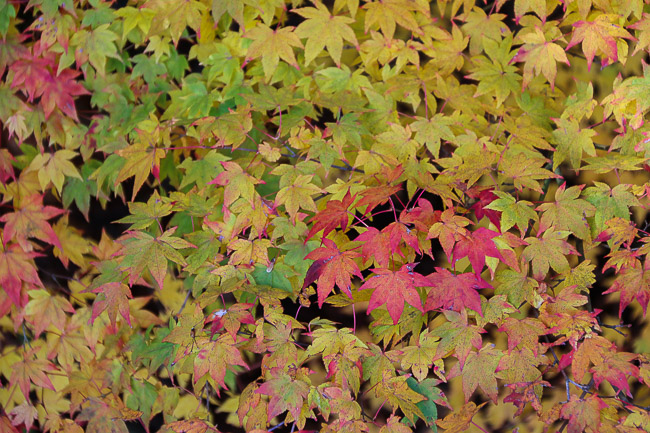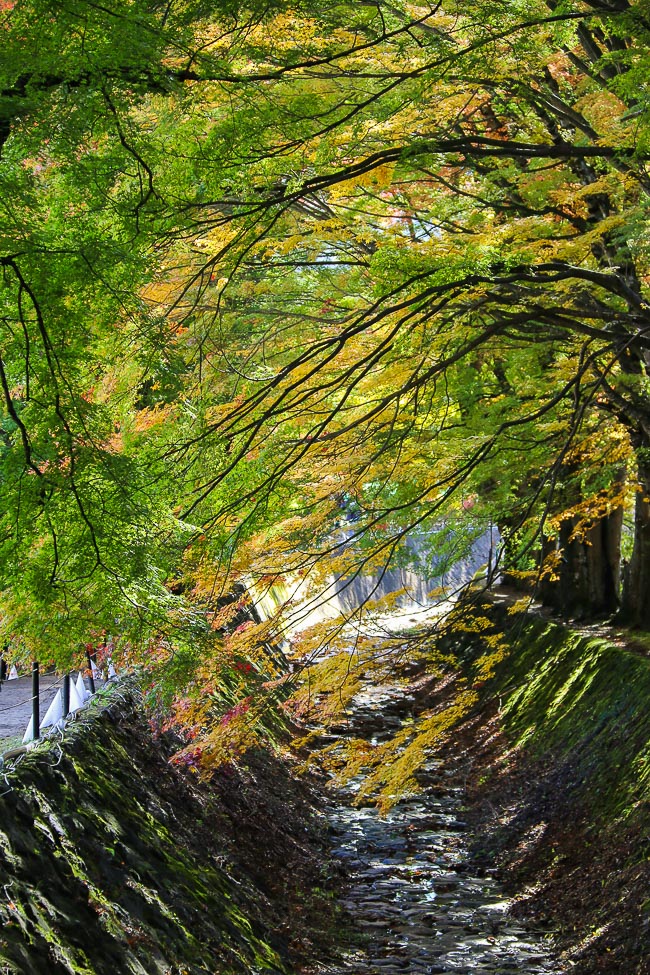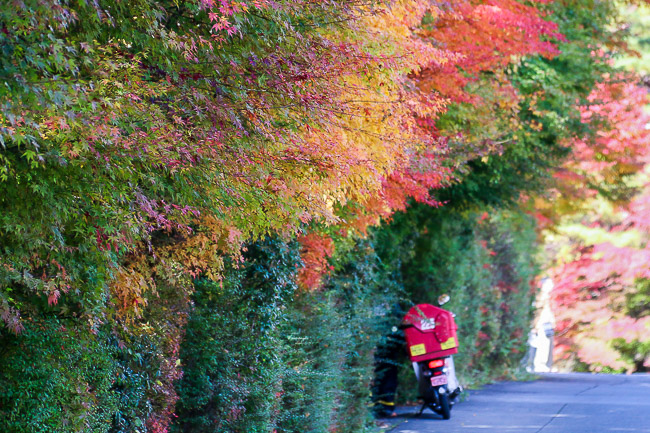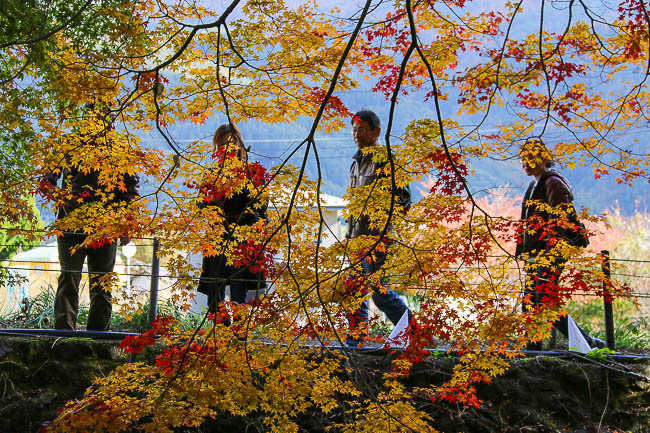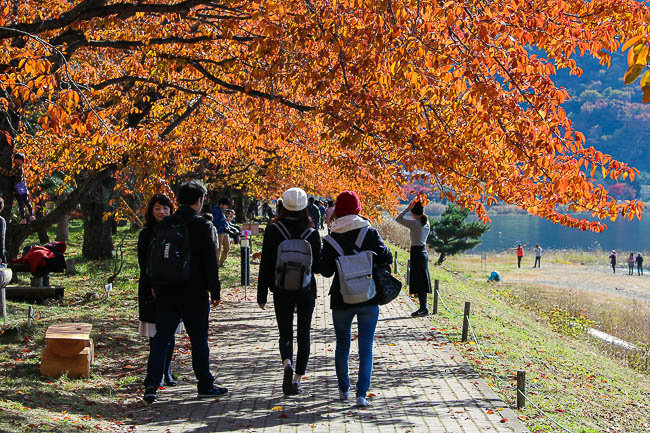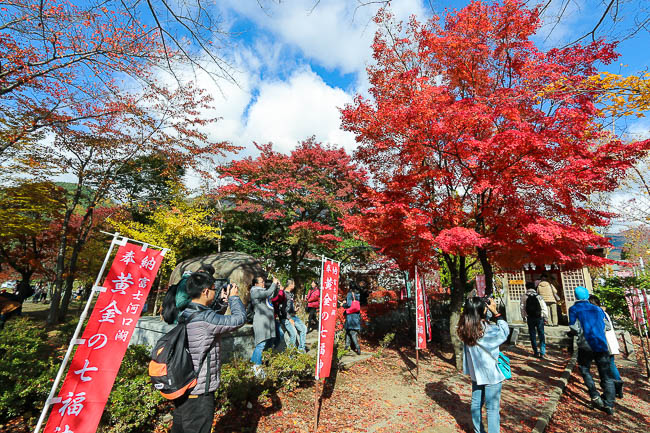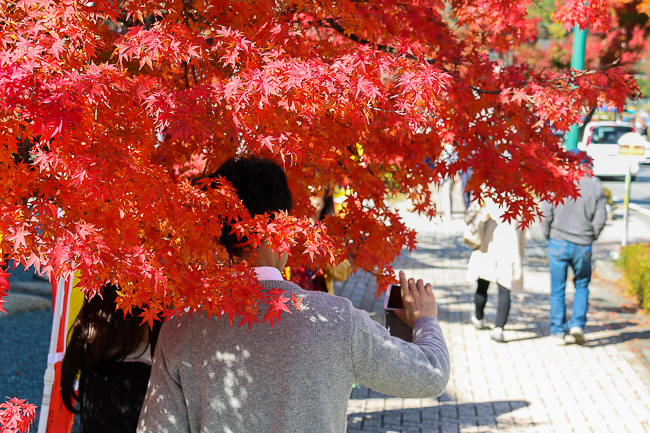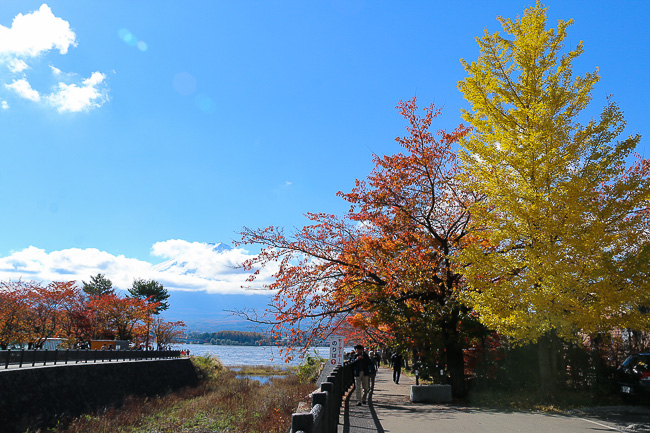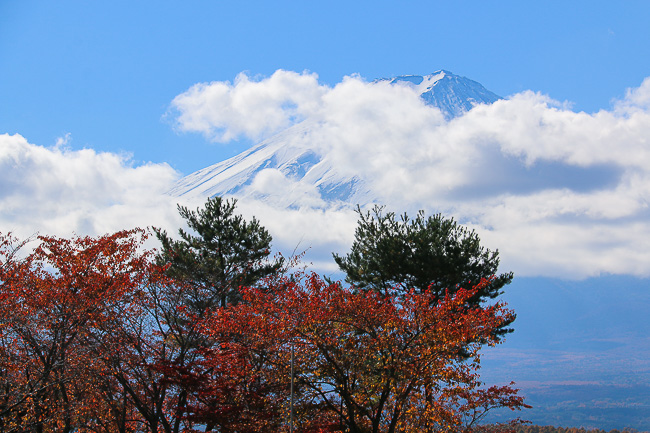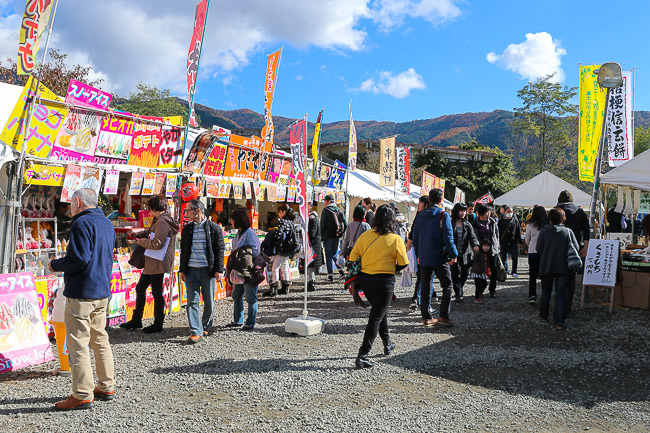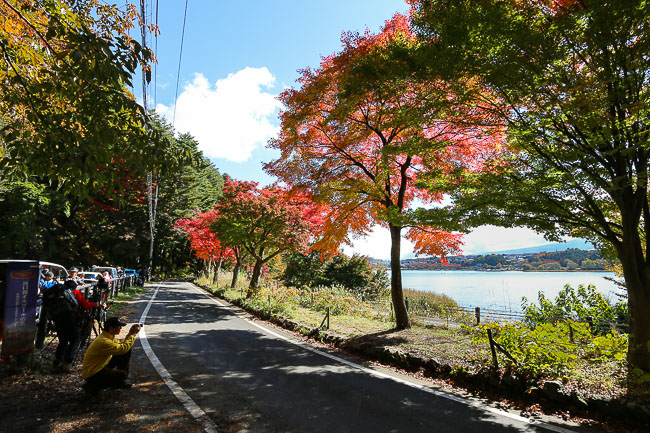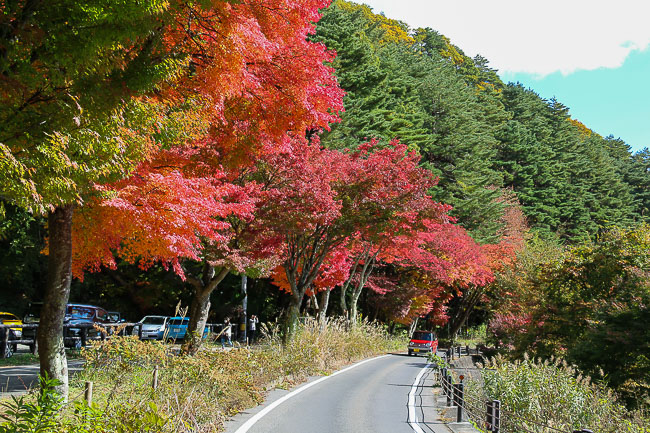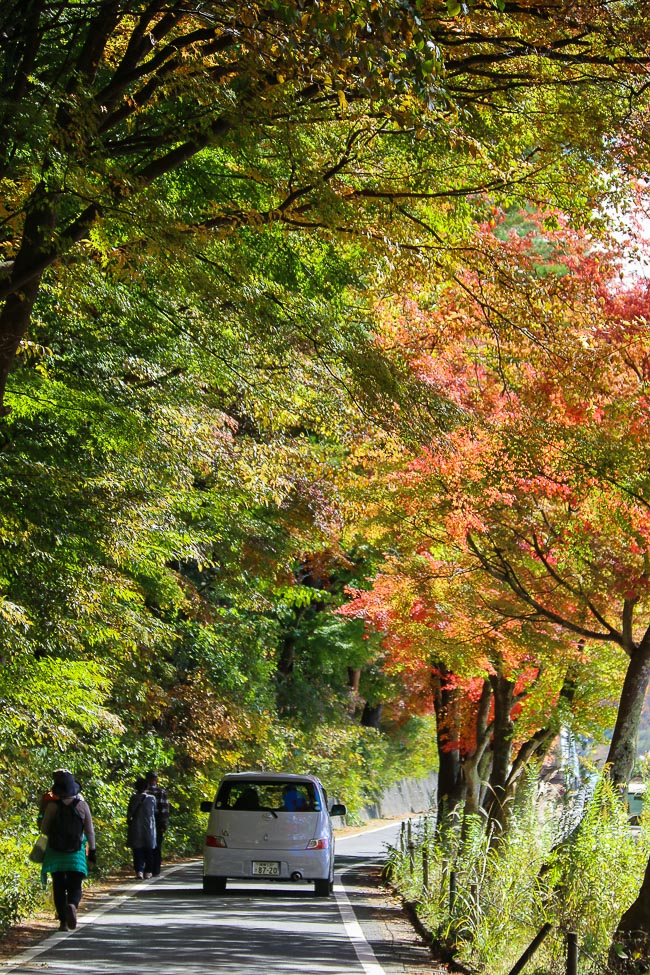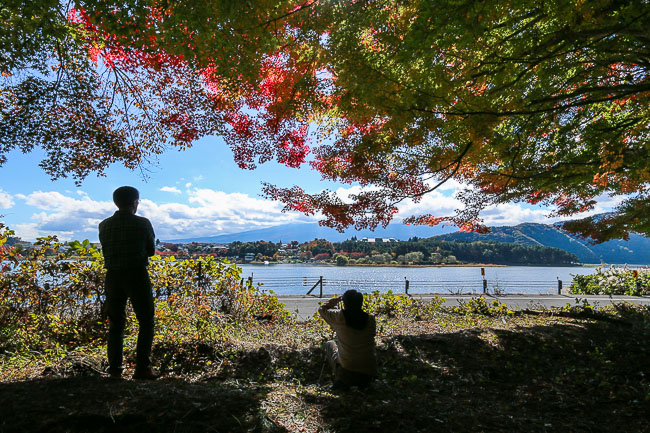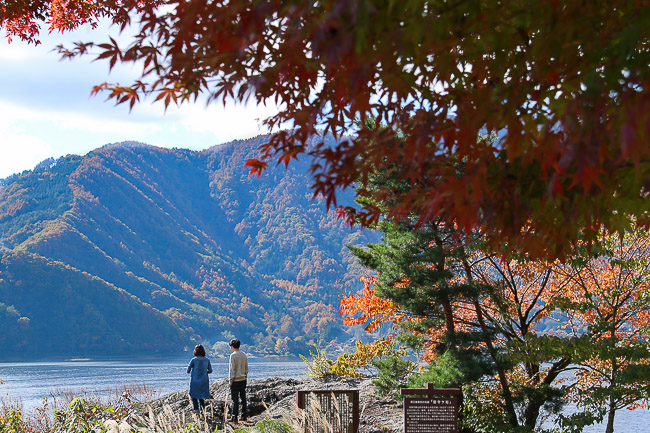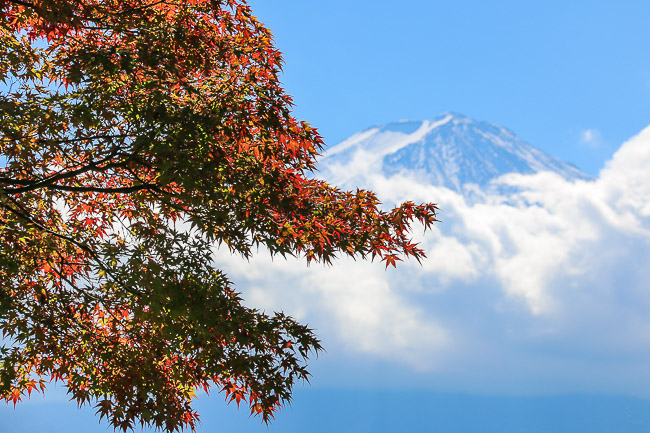 My last stop for the day was Chureito Pagoda, a popular spot to see Mount Fuji from. The maple trees along the stairway up to the pagoda were halfway to their peak though there were also some trees that were more advanced and had only red leaves. Unlike the cherry trees along Lake Kawaguchiko, the hundreds of cherry trees here were almost bare.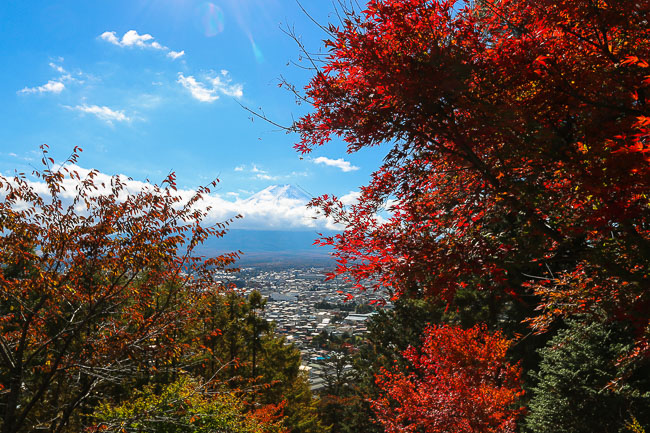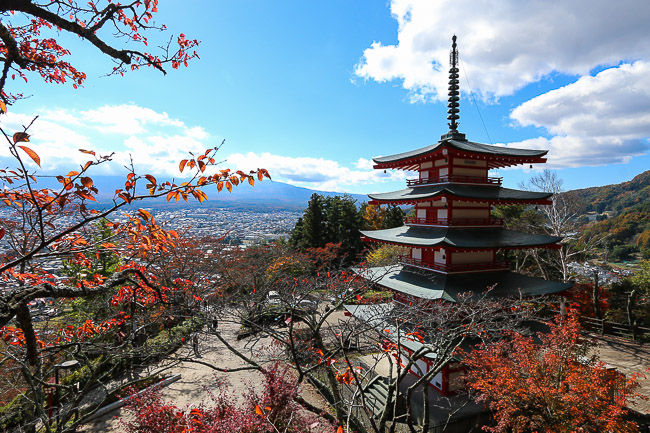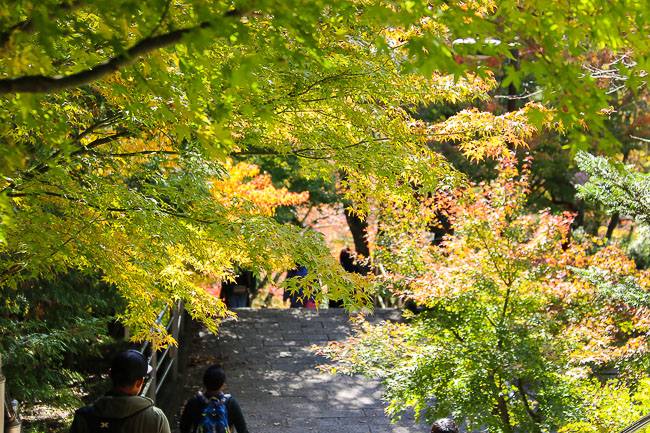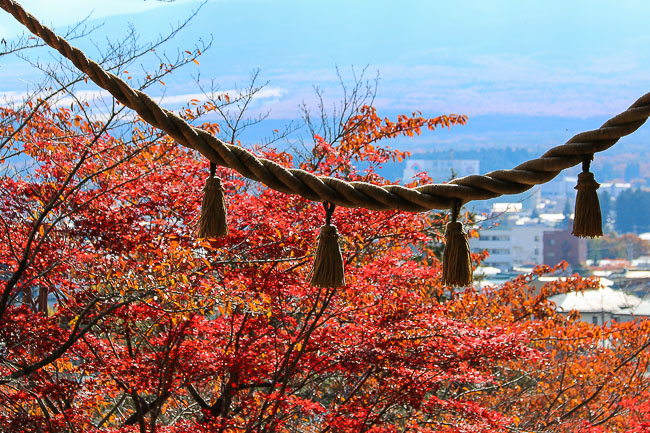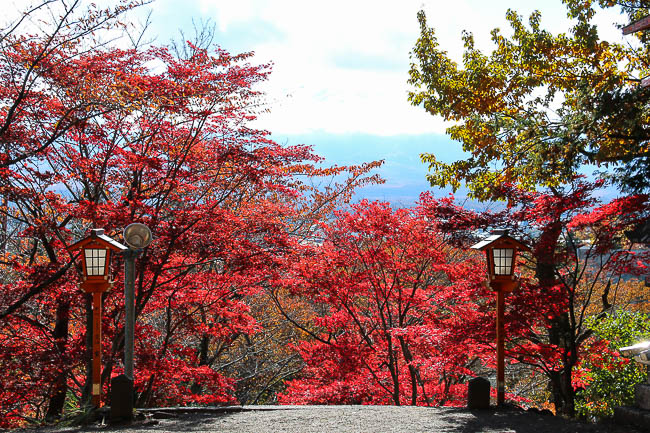 Questions? Ask in our forum.