Autumn Color Report 2014
Official autumn color reports by japan-guide.com
Where to see autumn leaves? - When do trees turn colors? - What trees turn colors?
Schedule of upcoming reports - Post your own report
2014/11/13 - Fuji Report
by raina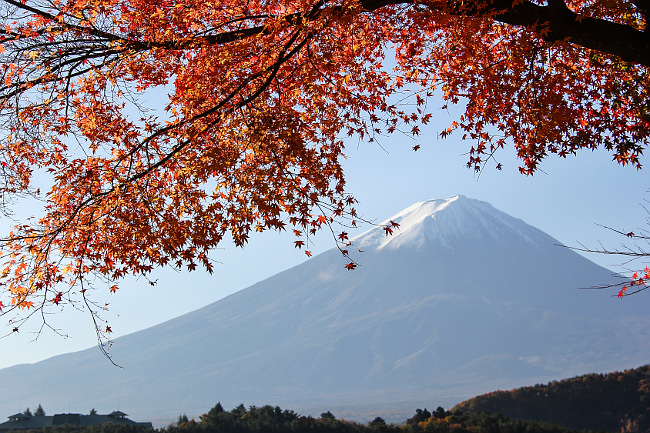 Today, I head back to the Fuji Five Lakes (Fujigoko) region for the last time this season. I revisted most of the places in the last trip nine days ago; while the cherry trees are completely bald, the maple trees are still going strong, albeit starting to lose their leaves. While I was in the Fujigoko region, Joe went to Tokyo to check out the state of the autumn colors and you can read his report here.
I started my day bright and early at the Maple Tunnel along Lake Kawaguchiko. The colors there were much more outstanding and at their peak today, compared to my last visit. I saw lots of people taking pictures of Mount Fuji surrounded by autumn leaves. The stretch along the Maple Tunnel was a very popular spot to take photographs judging from the number of cars parked alongside the two-lane road.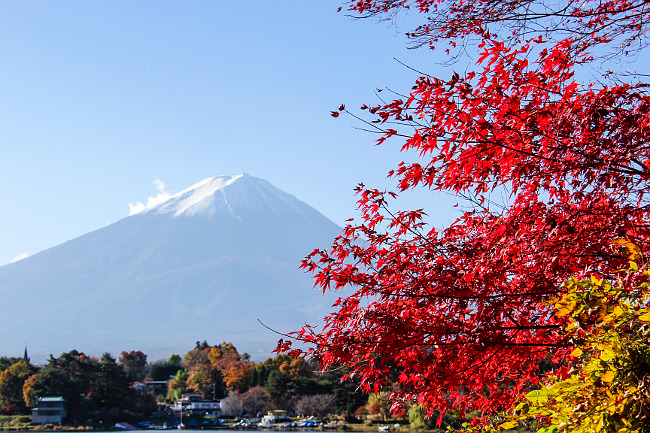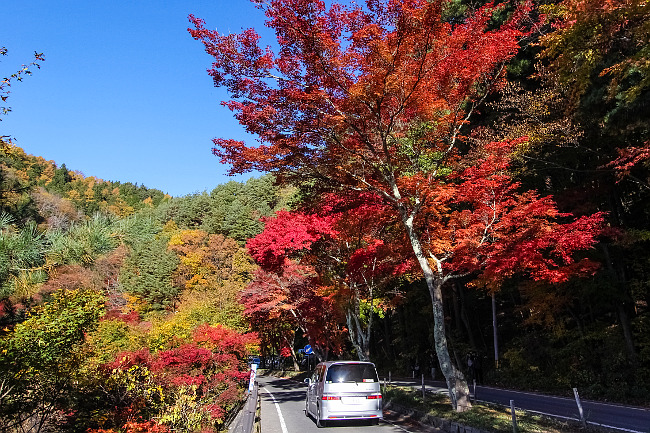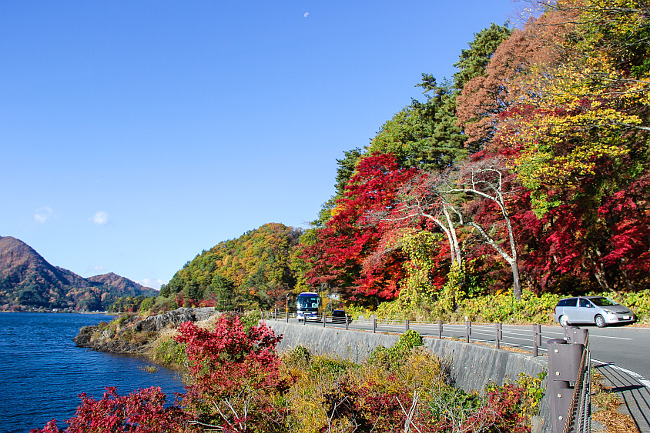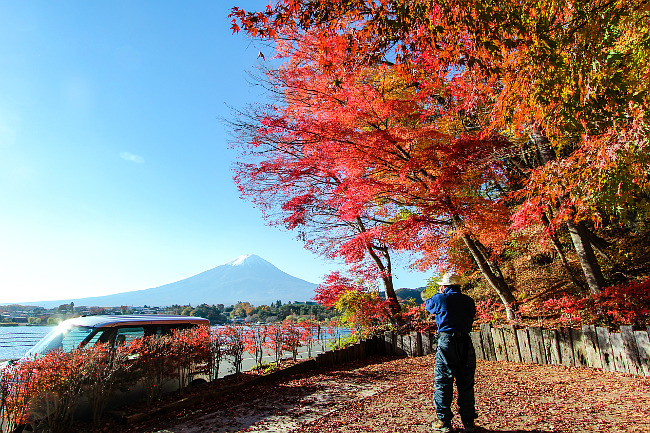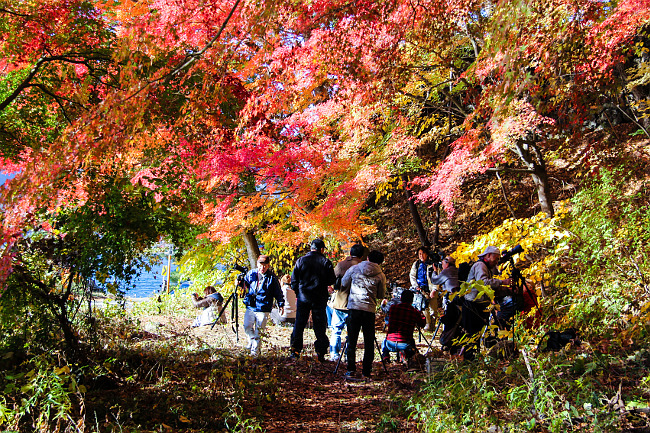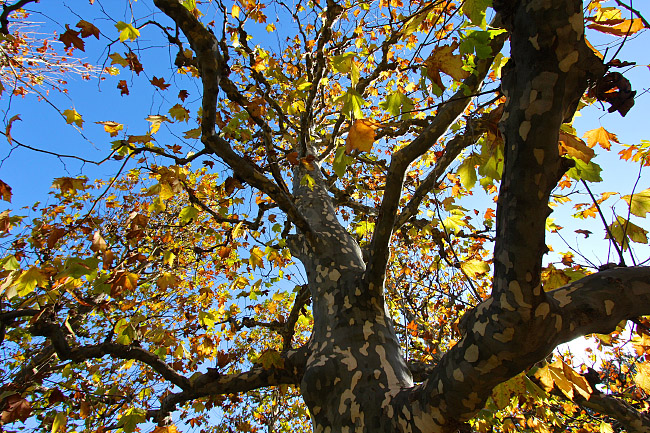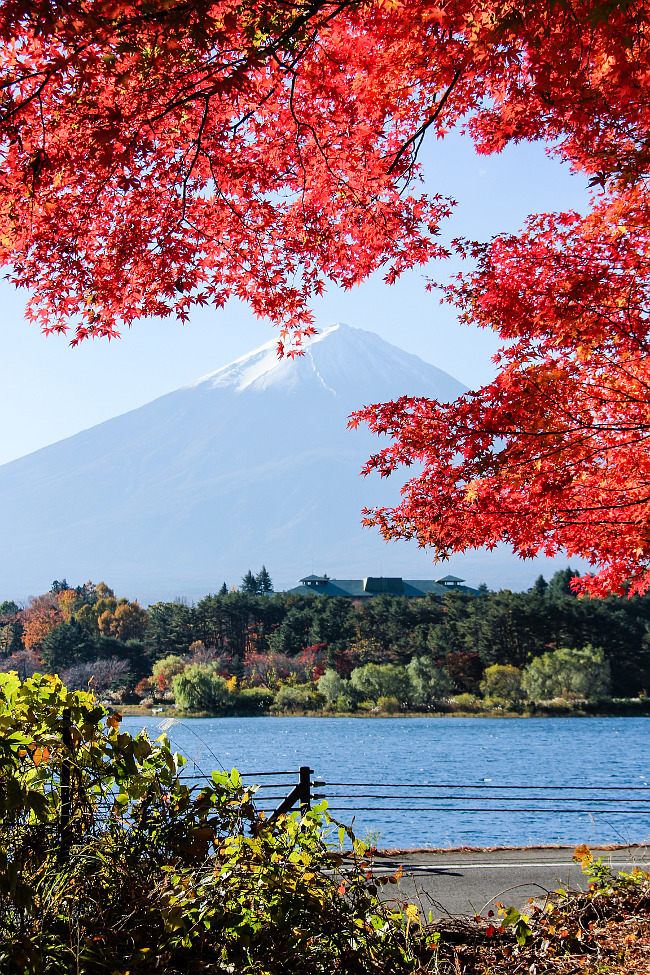 After getting my morning dose of Mount Fuji and autumn colors at the Maple Tunnel, I headed to the Maple Corridor, about a five minute drive away. When I was last there, the maple trees in the corridor were relatively green. I am happy to report that they have since taken on more color and were in different hues of orange, red and yellow. While the trees at the promenade are now completely bare, and there were no tourists compared to the last trip, the maples along the main street near the waterfront are brightly colored and at their peak. The Koyo Festival at the Maple Corridor and near the promenade is ongoing till November 24 with daily illumination until 22:00.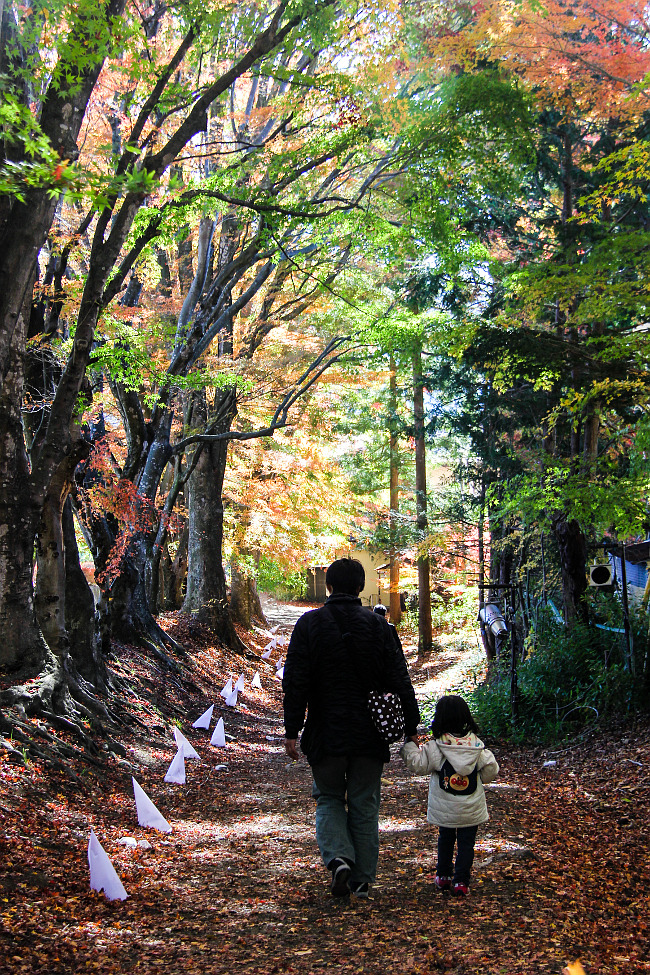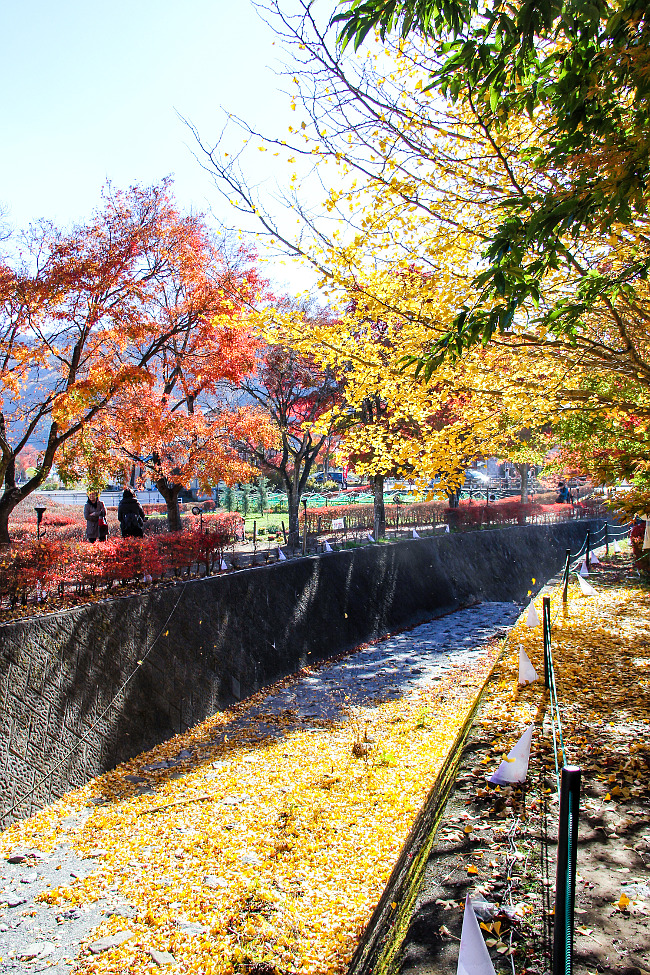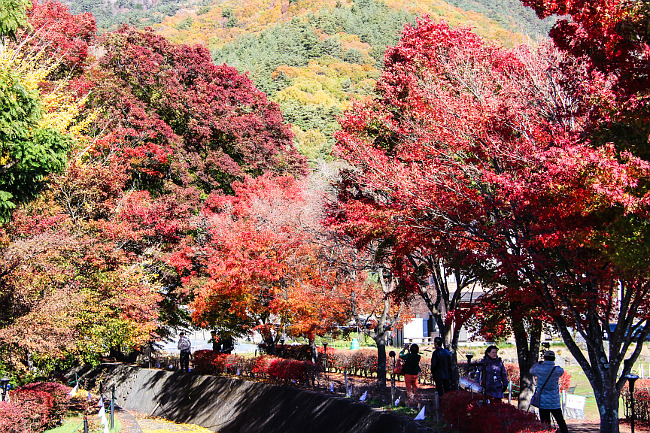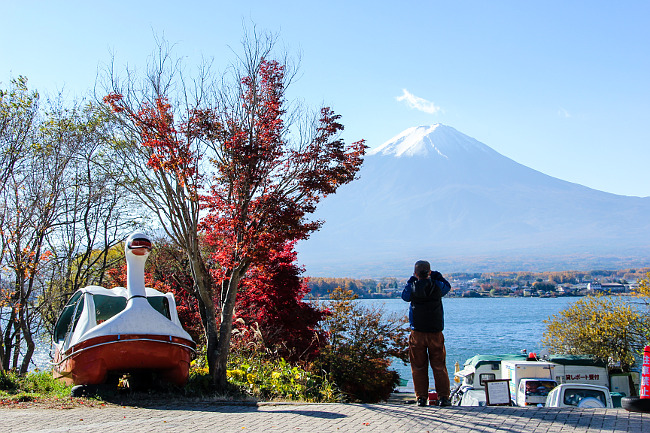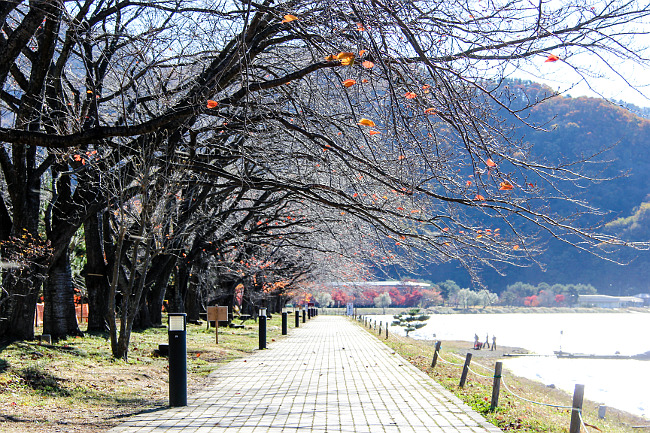 From the maple corridor, I drove to Lake Yamanakako and stopped at Yuyake no Nagisa Park. The trees were at their peak nine days ago, and today, most of the leaves were on the ground instead. I got a very clear view of Mount Fuji from the pavilion, unblocked by leaves. For my last stop, I drove up to Panorama Dai, an observatory about ten minutes drive from Yuyake no Nagisa Park, to get my final dose of Mount Fuji. The view today was much better than the last trip, as the sky was blue and cloudless. From hikers starting at the observatory to elderly men on their Harley Davidson motorcycles, everyone had a camera to capture the beautiful sight of Mount Fuji and Lake Yamanakako.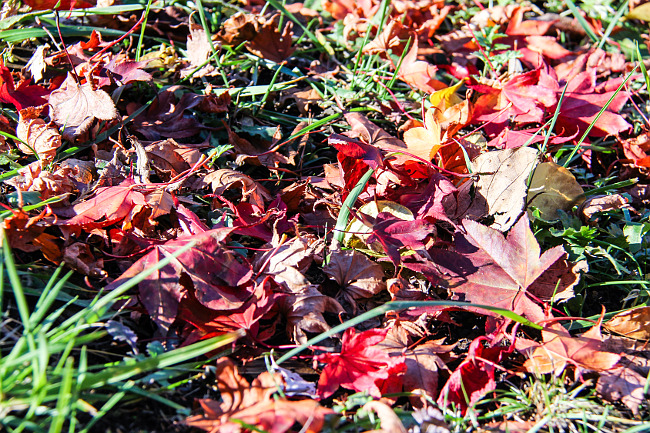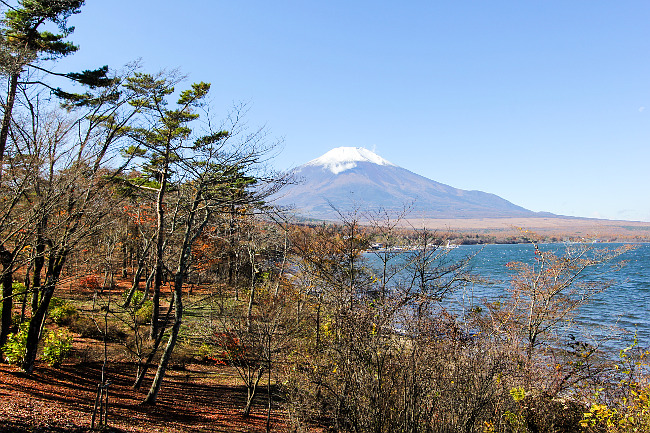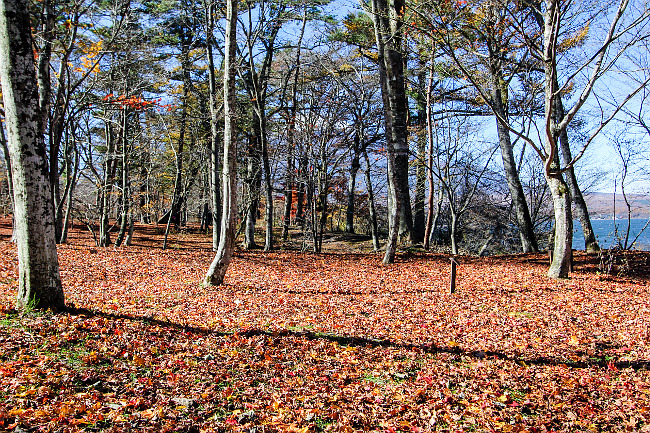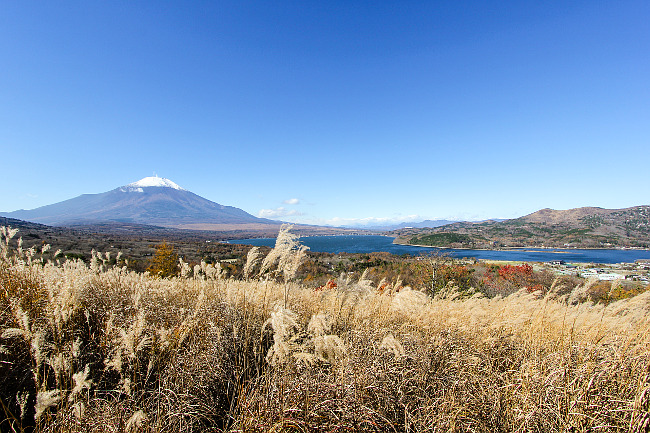 Questions? Ask in our forum.