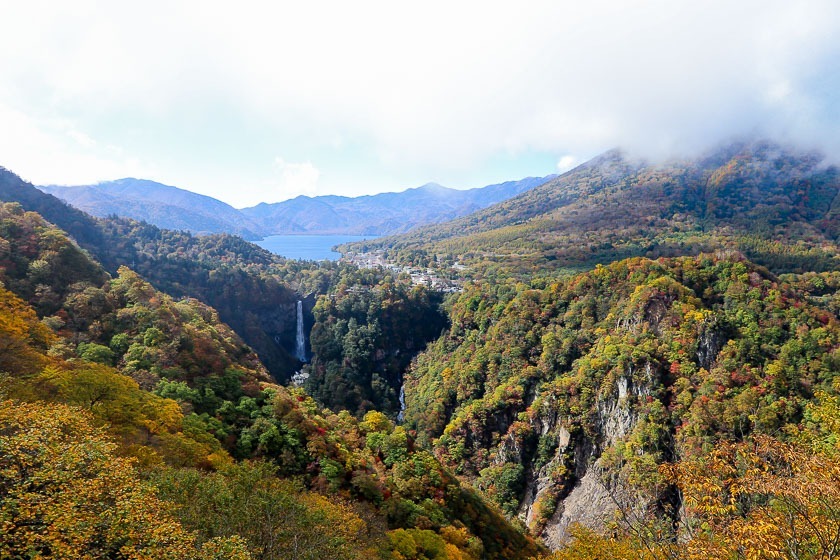 Continuing with the autumn color chase this week, I headed to the popular tourist destination Nikko for a follow up since Sam's trip two weeks ago. Today, I found the colors in the Oku Nikko region to be just shy of their best, while central Nikko was just starting to show a bit of color. I expect Oku Nikko to remain nice for the rest of this week while central Nikko to develop more colors over the week.
My first stop for the day was Shoyoen Garden, a garden on the grounds of Rinnoji Temple. The leaves here have just started showing some color and it will be a week or so before they reach their best. The garden is illuminated from October 25 till November 15 from 17:00 to 20:00.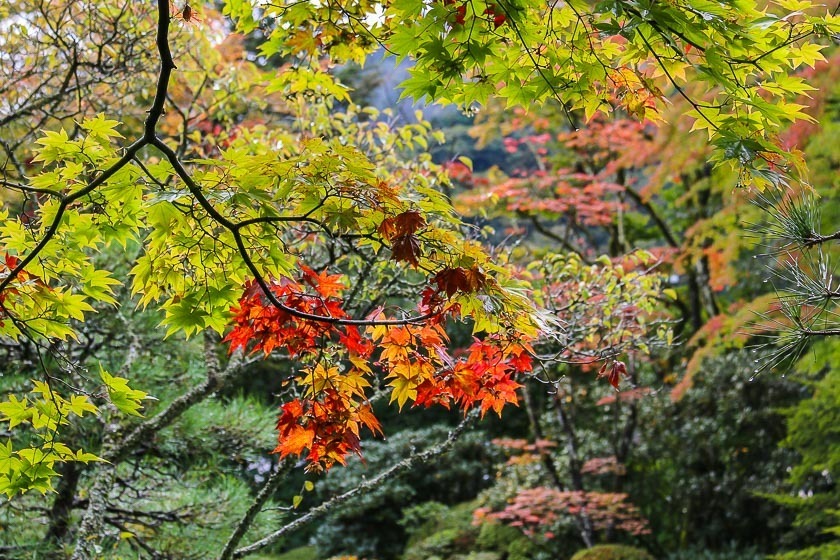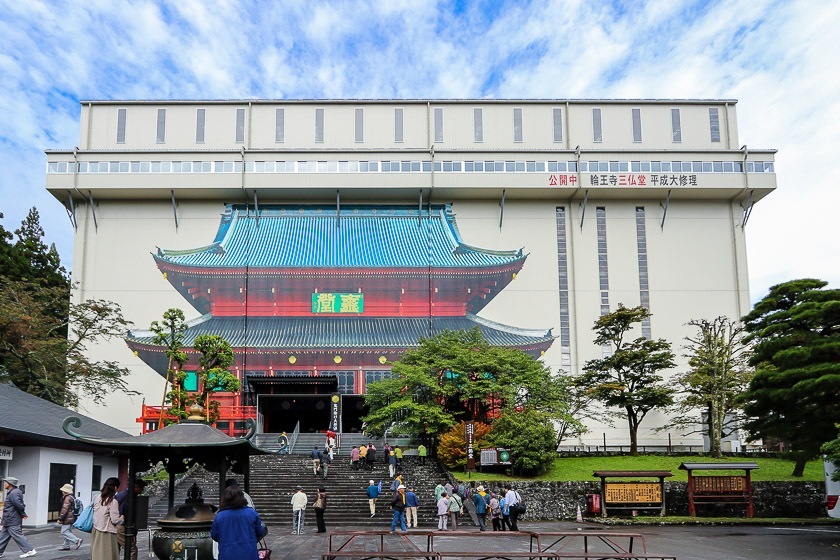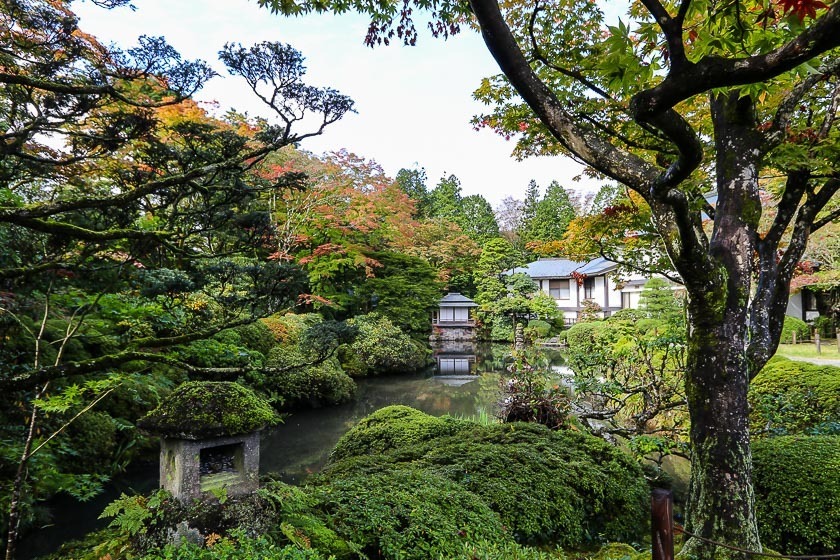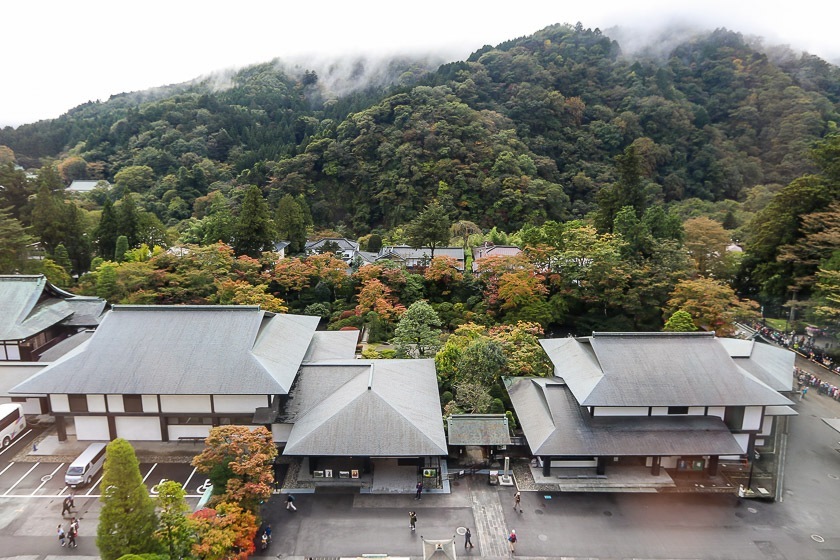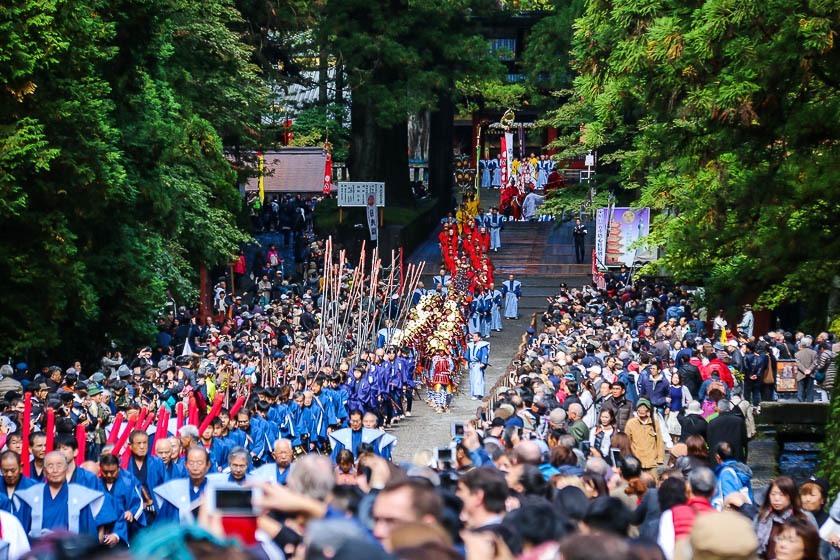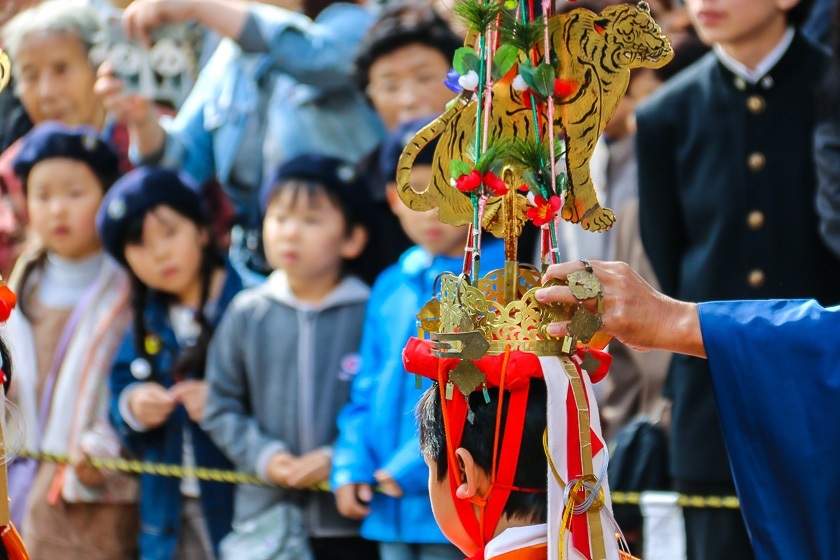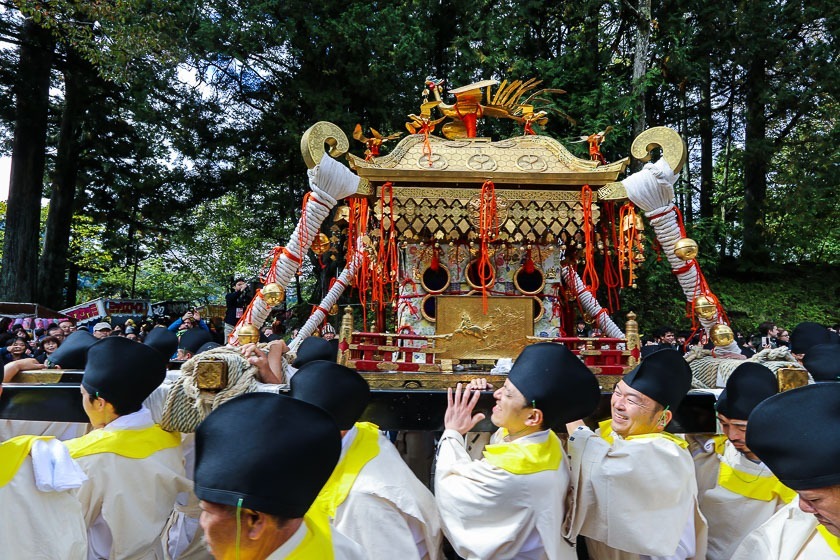 From there I headed up the winding Irohazaka. Every fall, the trees paint the winding road with a gorgeous yellow and red hue. At the peak of the season, it is common to experience traffic congestions along the way. Today, the colors were just starting and it will still be a while before the road gets really crowded with visitors.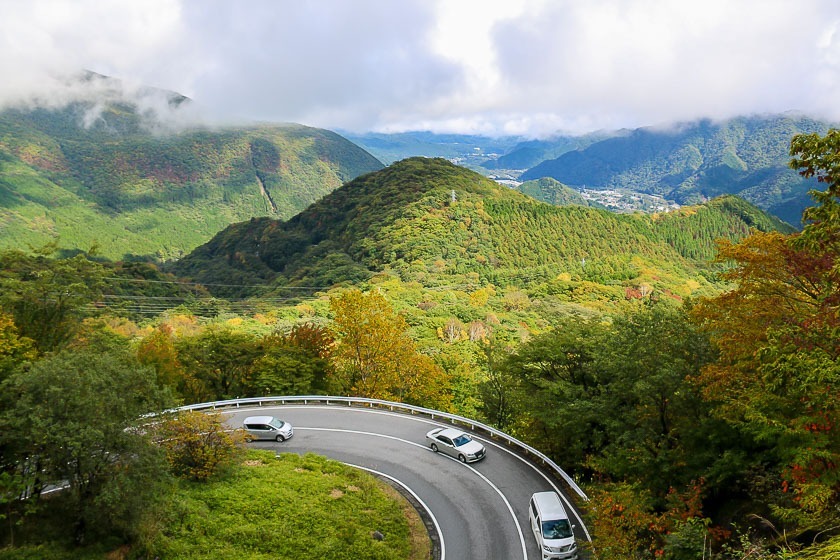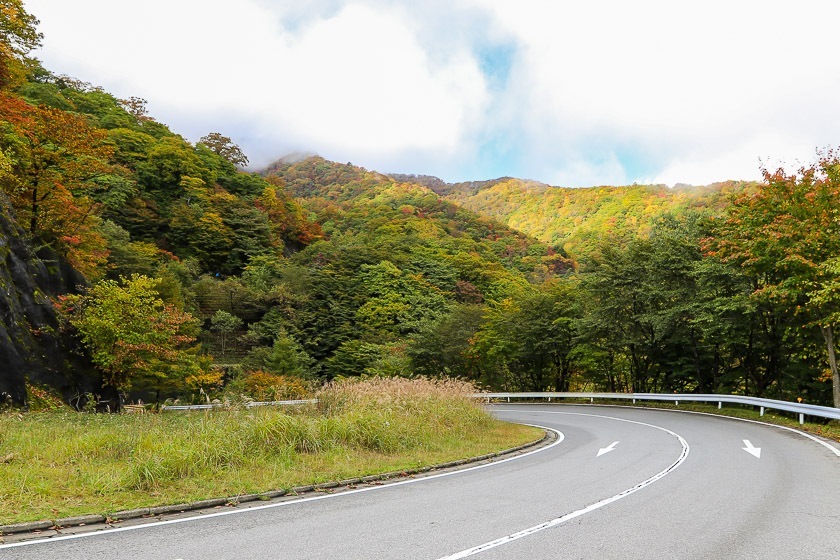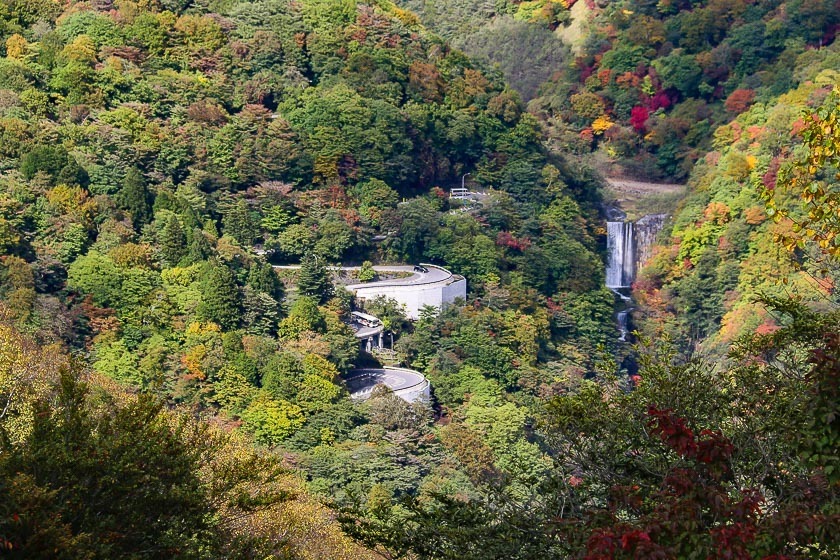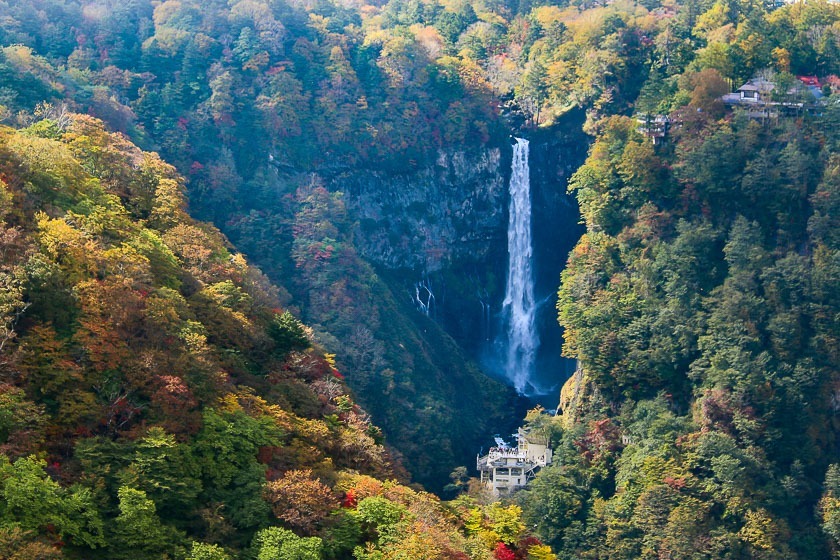 Almost at the edge of Oku Nikko is Yumoto Onsen. I found the colors around Lake Yunoko and Yudaki Falls to be at their best. I expect the colors to remain good for the rest of this week. Walking trails around Lake Yunoko lead to Yudaki Falls and from there, connects to the Senjogahara Marshland and farther down to Ryuzu Waterfall near Lake Chuzenji.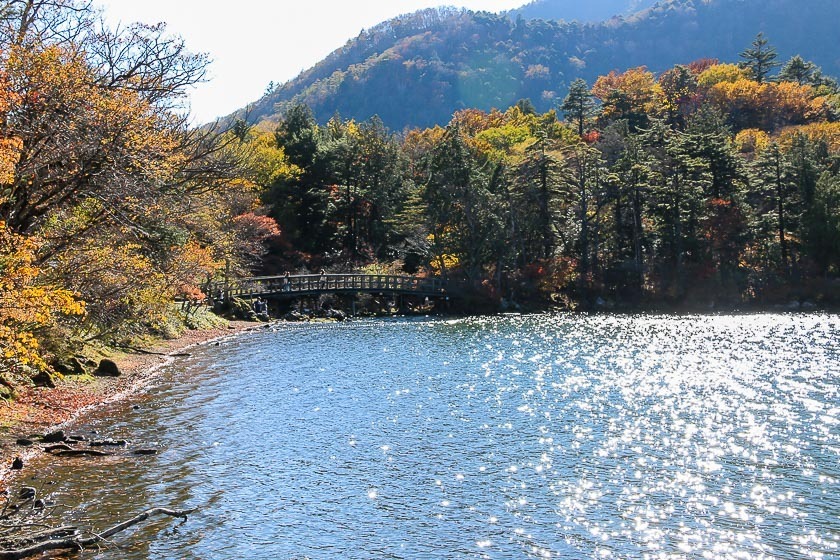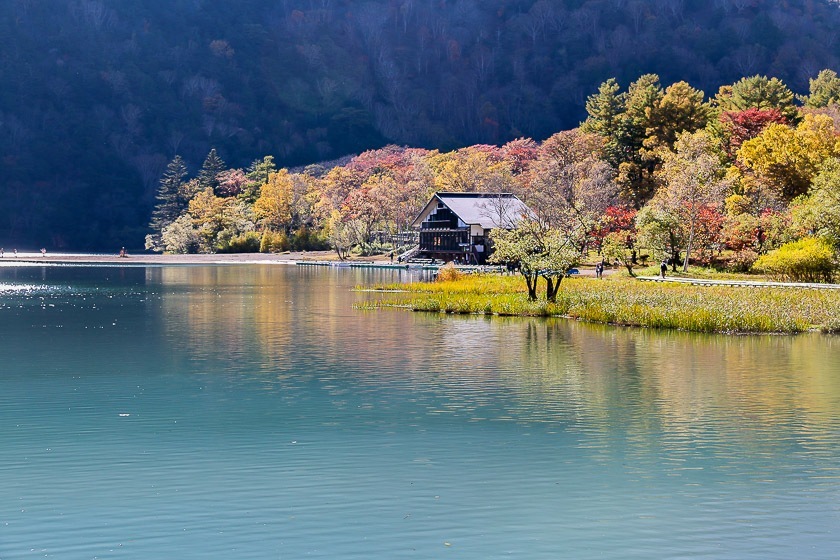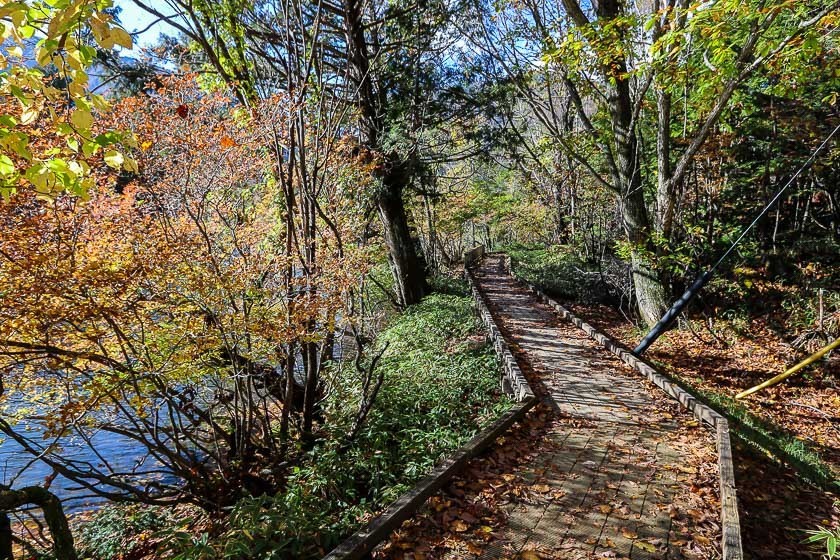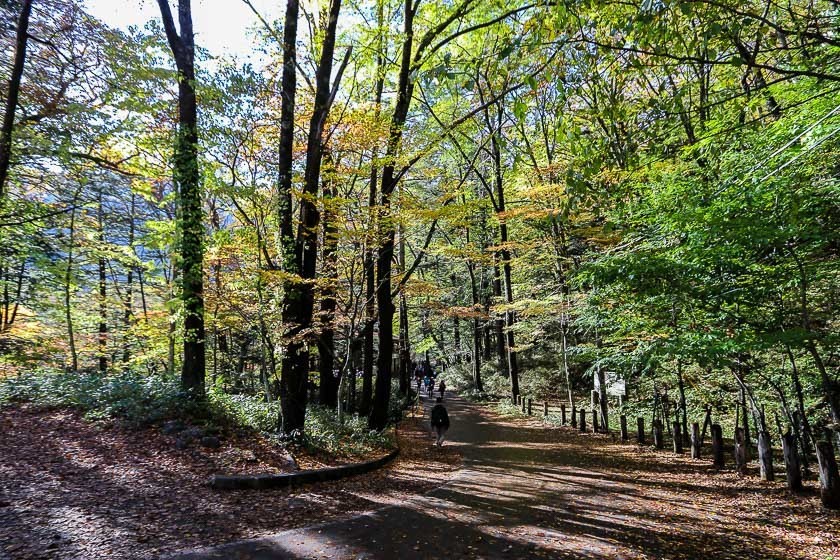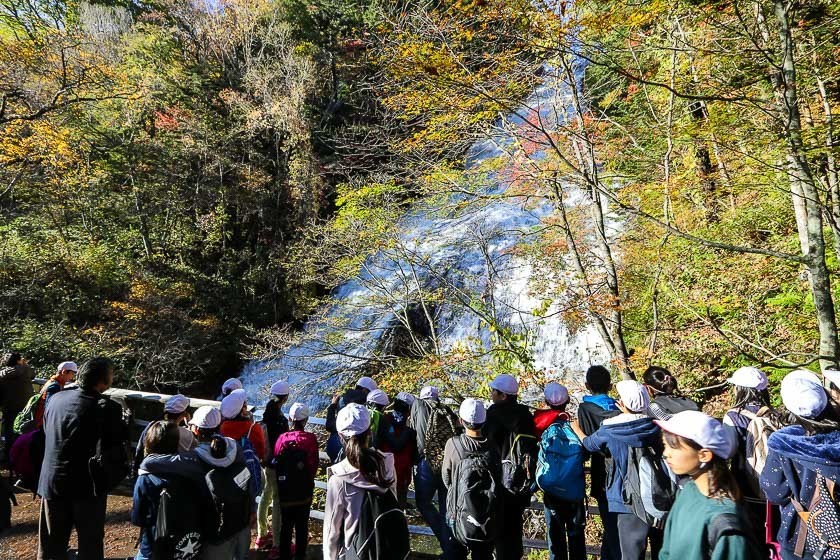 Moving back in the direction of central Nikko, I headed to Senjogahara Marshland. The colors here were at their peak with the grass all golden, and the trees also showing off brillant yellow leaves. I expect the colors here to remain good to see for the rest of this week.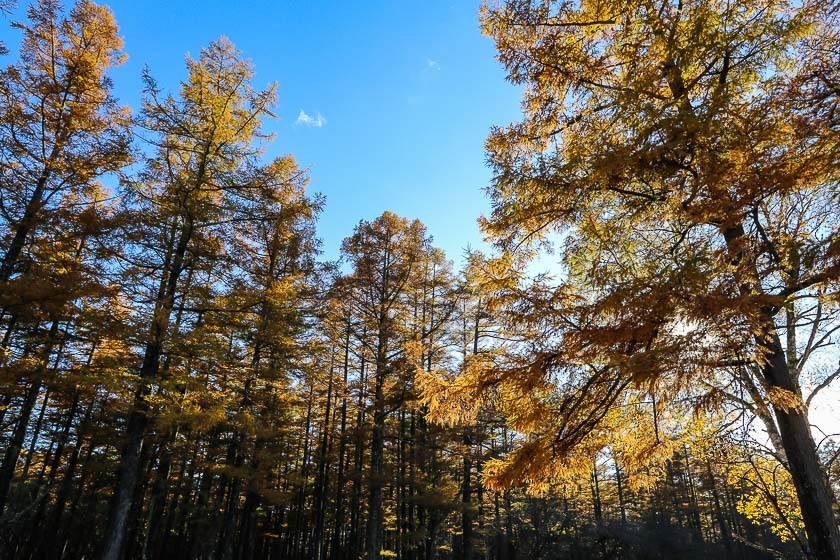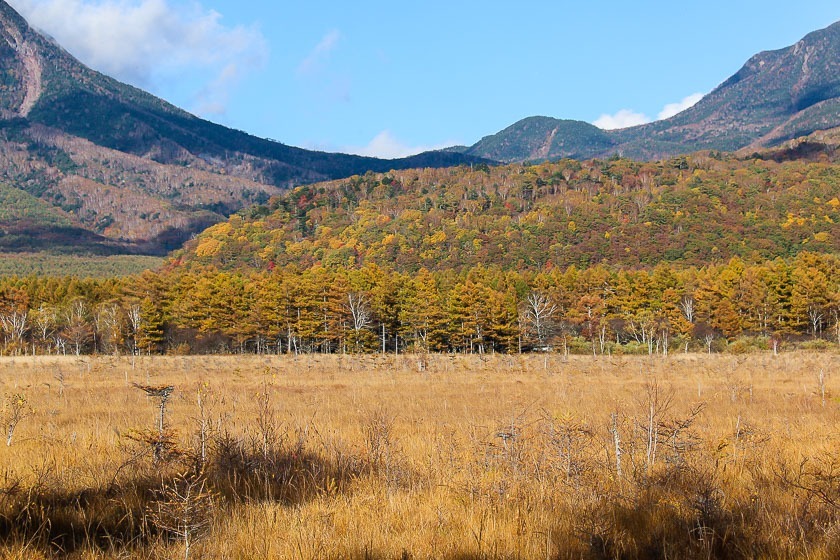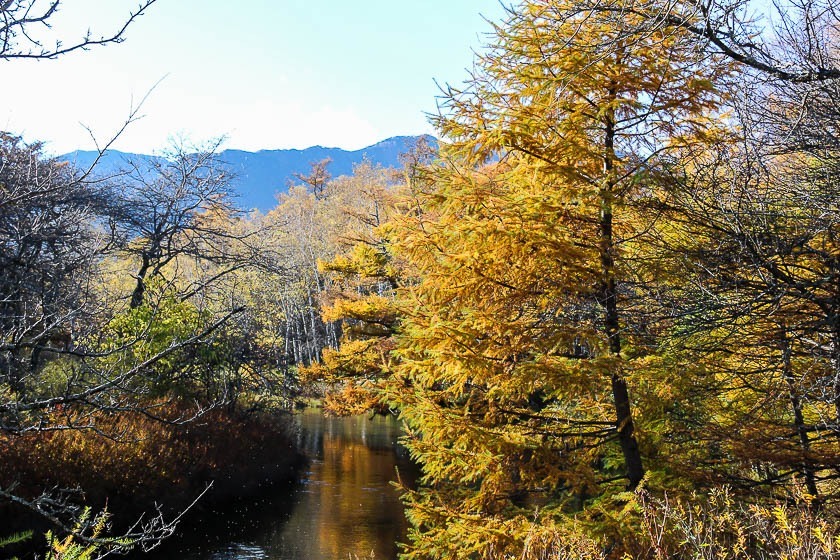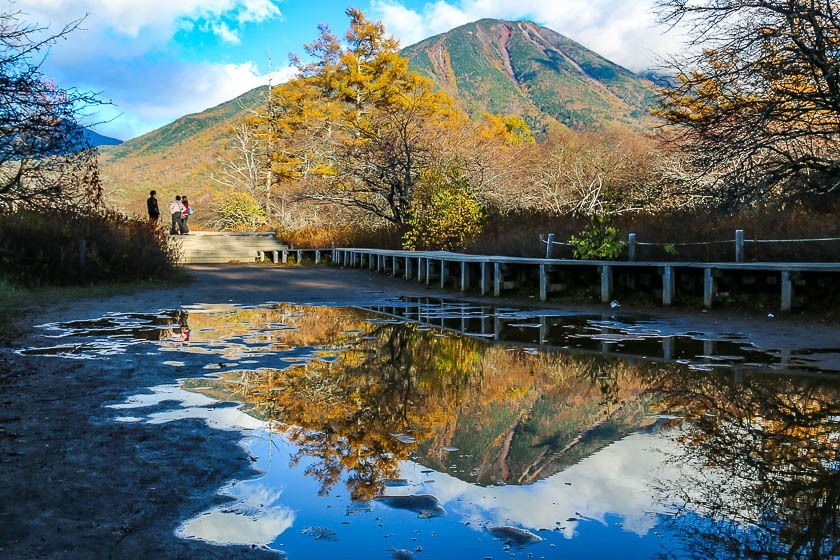 A short drive away from Senjogahara is Ryuzu Waterfall. Visitors can also walk the four kilometers from Senjogahara to the waterfall. I found the colors at the top of the waterfall to be just past their peak but the colors at the bottom of the falls were at their best.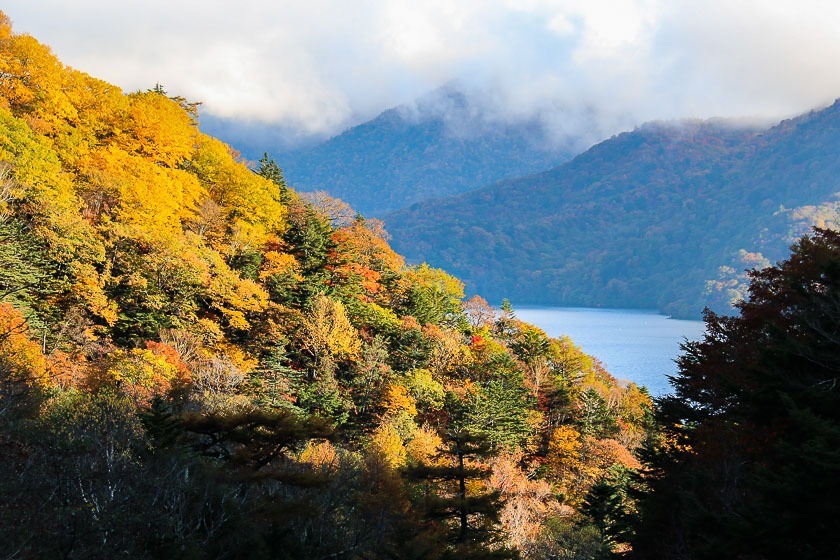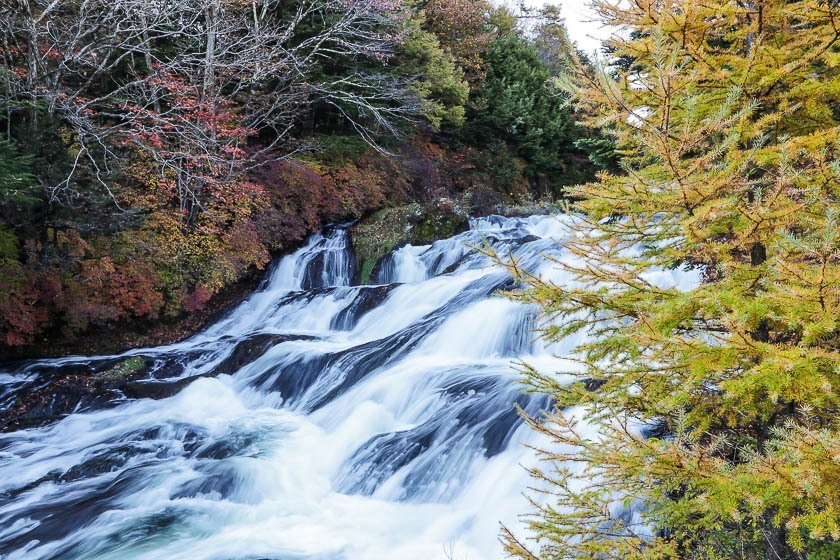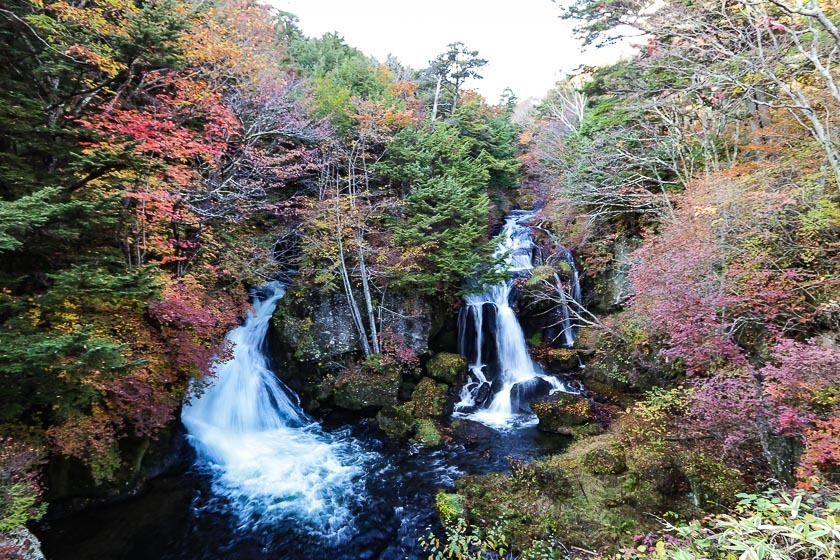 Lake Chuzenji was my last stop of the day and I found the colors here to be a few days shy of their best. The best viewing at Lake Chuzenji should last until next week barring inclement weather. From there, I got back on the Irohazaka going out of Oku Nikko and headed back home.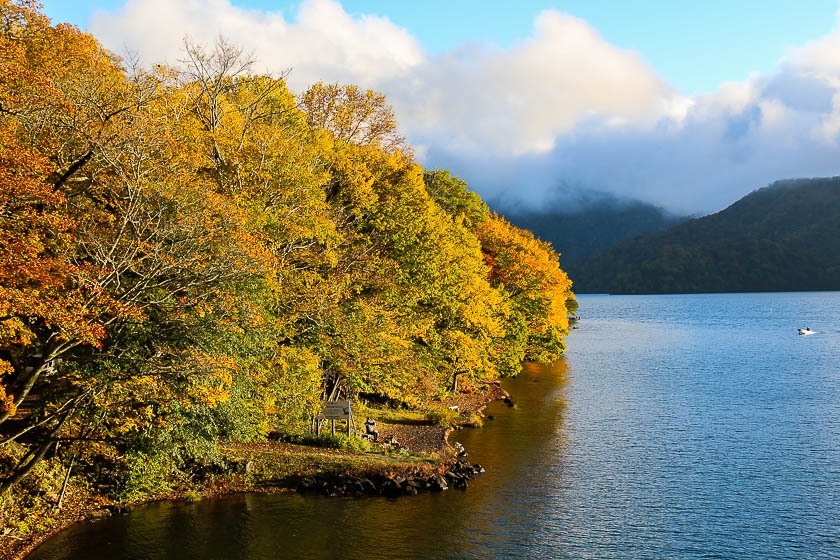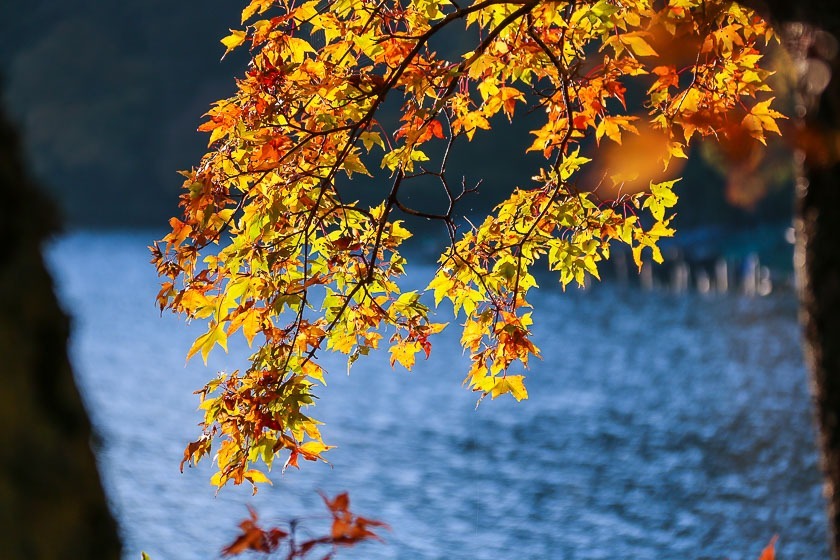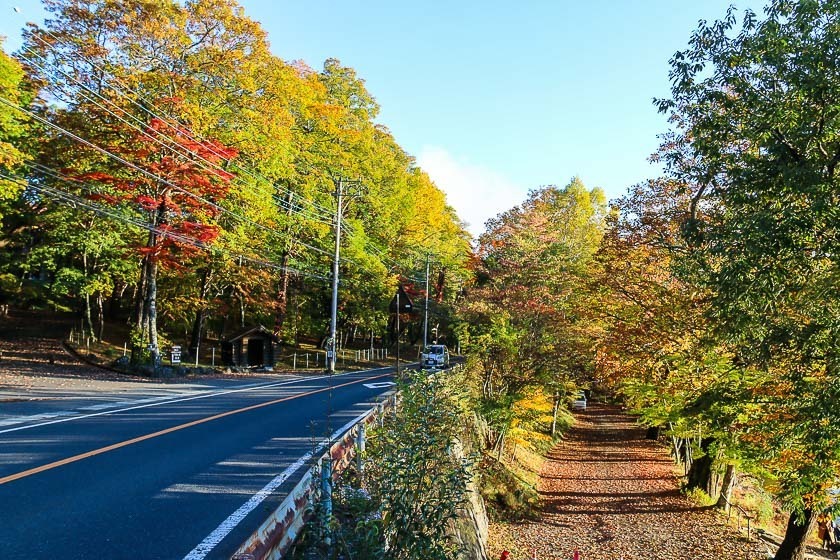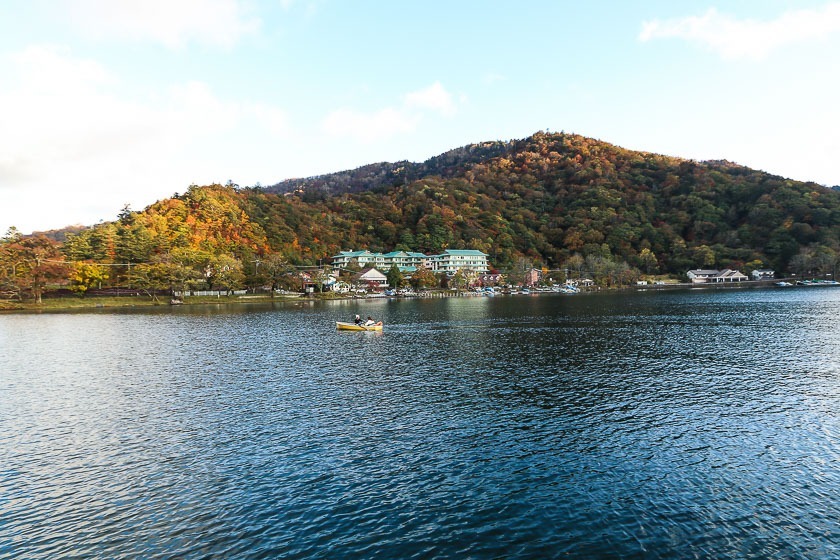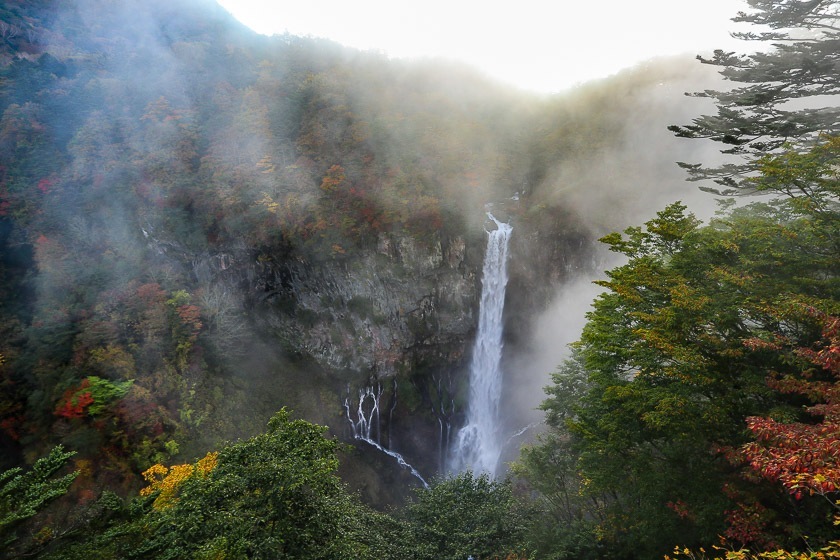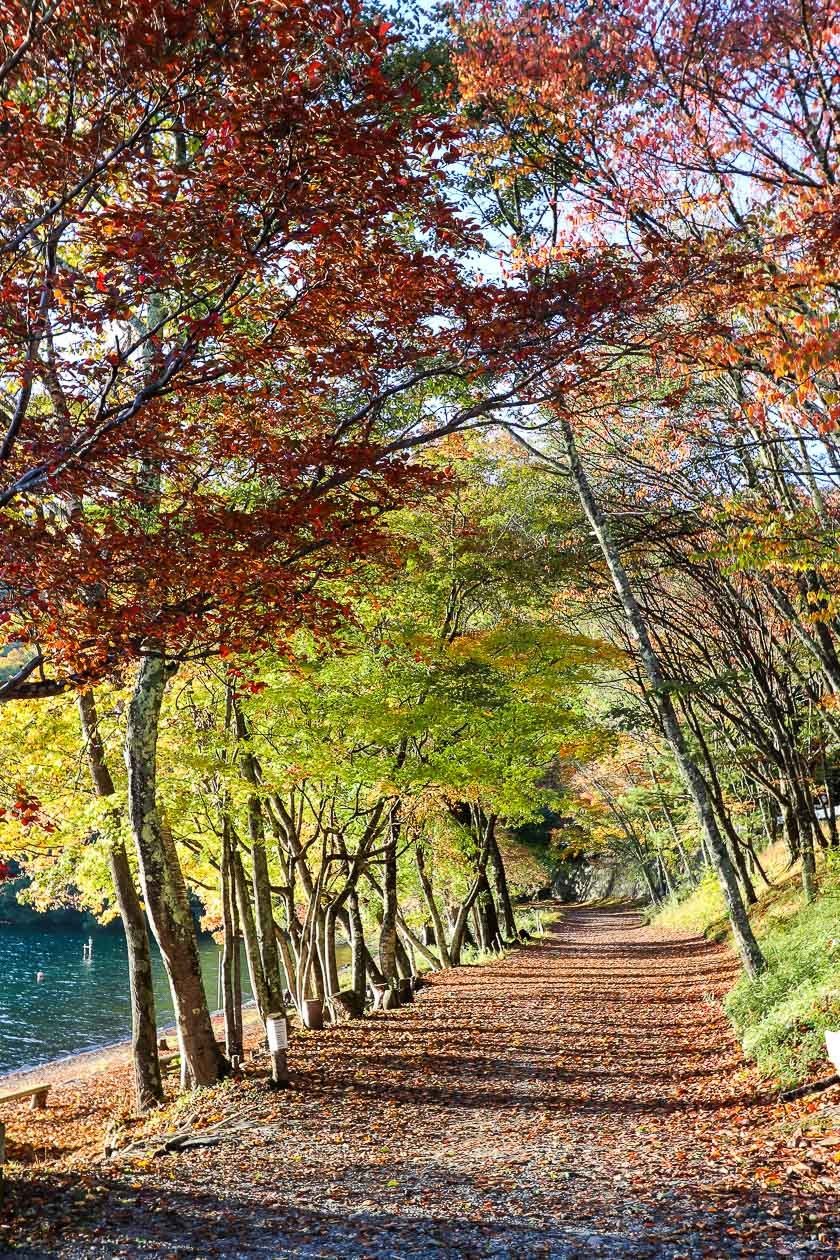 Questions? Ask in our forum.