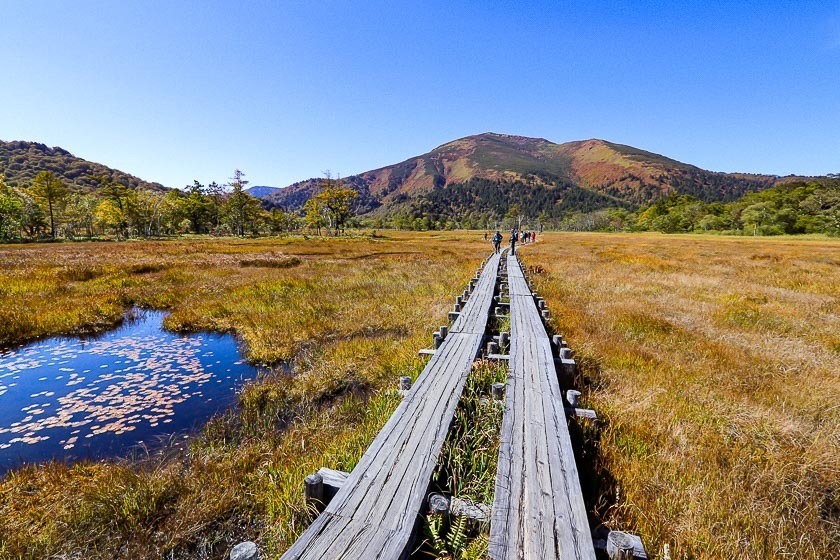 Slowly but surely, the autumn color season is descending from mountain tops to the highlands. It seems that the warmer than average temperatures over the last couple of months have slightly delayed the changing colors of the leaves in general. Today I visited Ozegahara Marshland, which stands at an elevation of about 1400 meters, in Oze National Park. I found that the kusamomiji grass, the star of autumn colors at the marshland, were not too far from their best, compared to the previous two years when they were already at their peak at around the same time.
I expect the kusamomiji in the marshland to be at their best by the coming weekend at the earliest, and next week should be a good time to see the grass at their golden best. The colors in the forest between Hatomachitoge and Ozegahara Marshland were just around the midway point to their best, and I expect the best viewing there to be in about a week or two.
However, a strong typhoon, Typhoon Hagibis, is forecast to hit Japan this coming weekend. The impact of the wind and rain, should the typhoon pass through the region, will affect the longevity of the leaves negatively. The grass, on the other hand, should not be too badly affected by strong wind and rain.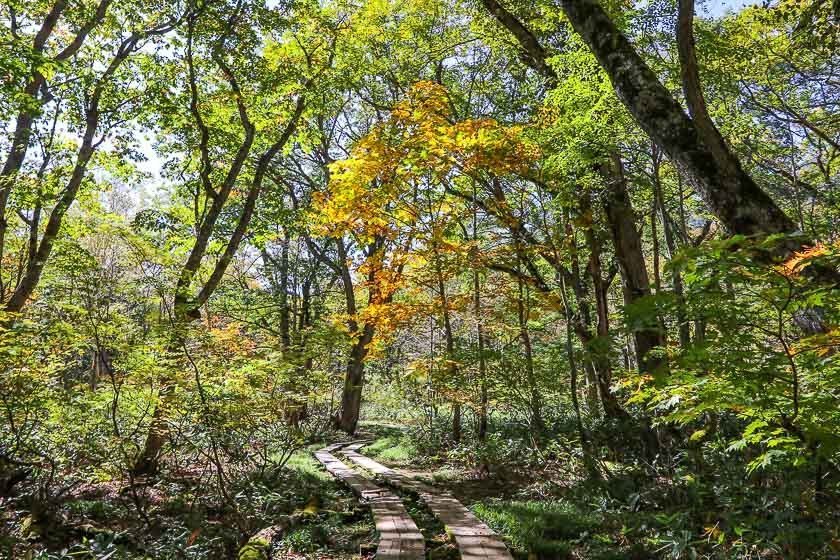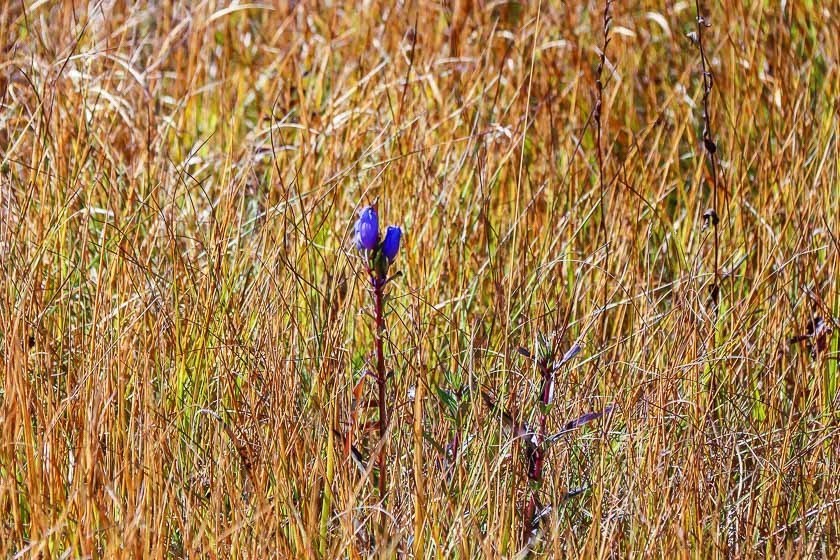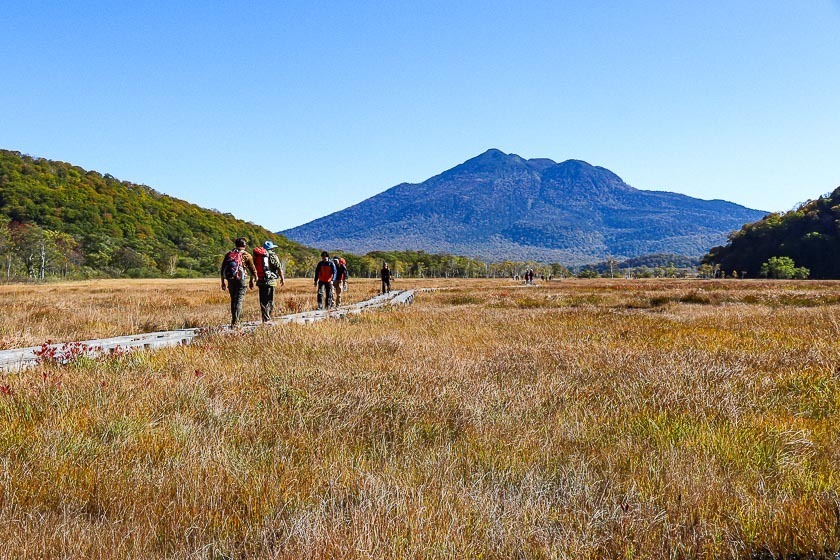 I started my day bright and early at Hatomachitoge trailhead. Shuttle buses provide access to the trailhead from Tokura where there are a a few parking areas as well as bus connections to Numata and Tokyo. Note that the shuttle bus between Hatomachitoge and Tokura costs 980 yen one way and takes about 25 minutes.
Ozegahara Marshland was my goal for today, and it took me about 90 minutes to walk there from the Hatomachitoge trailhead. Going towards was marshland wasn't too difficult as it was mostly downhill, but the boardwalk and steps were a tad slippery due to morning dew. I passed through the forest first before arriving at Yamanohana where the mountain huts are located. From there, it was a short walk into the marshland. The weather was too perfect, and the blue skies and constant breeze made for an extremely pleasant walk in the park.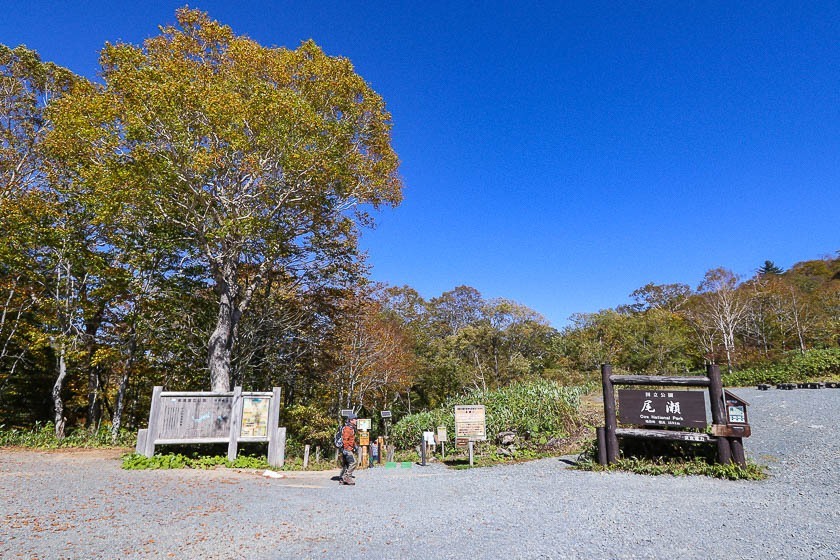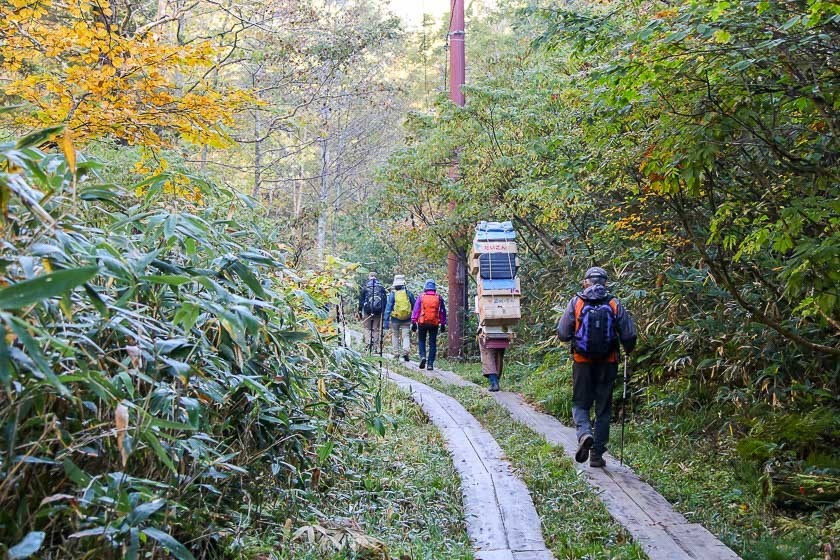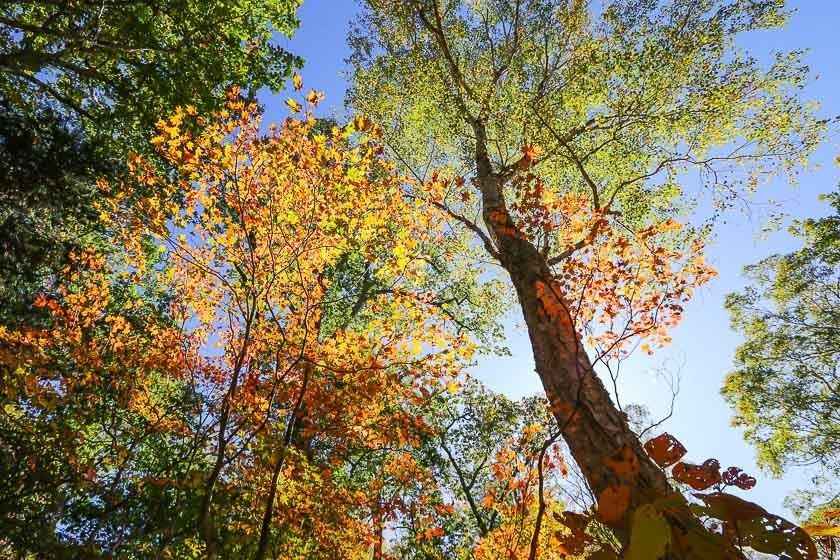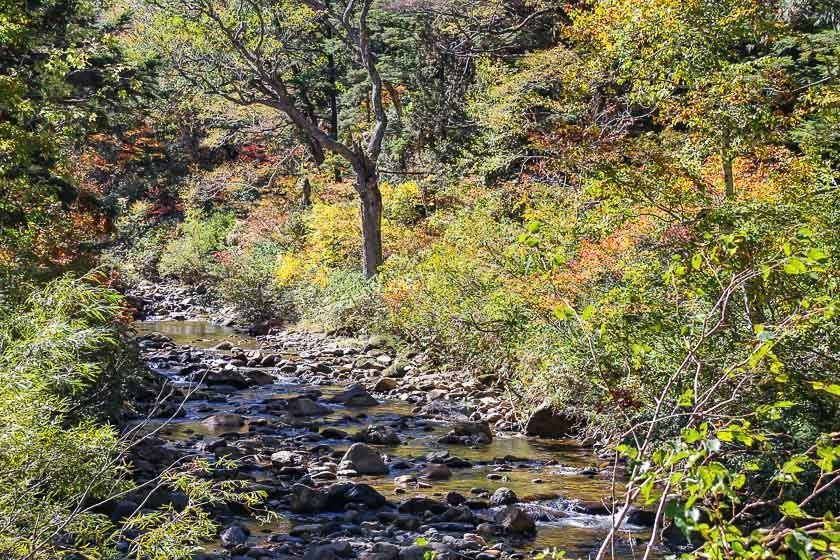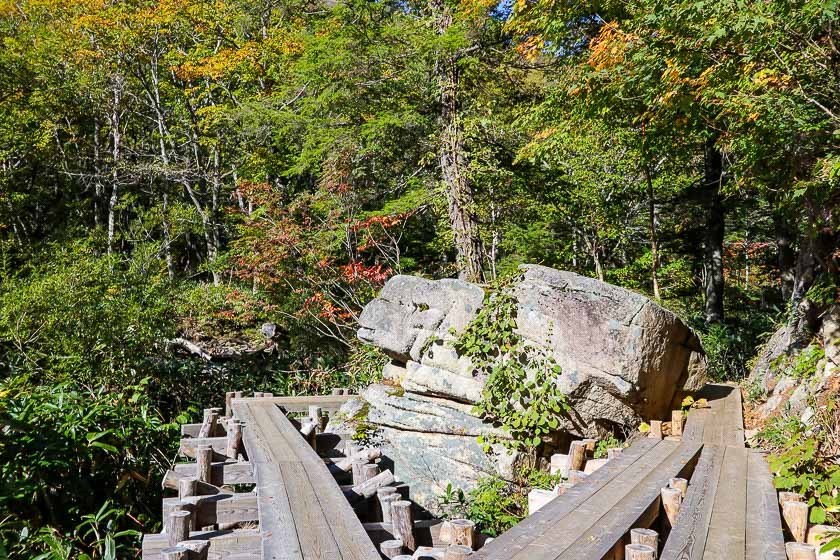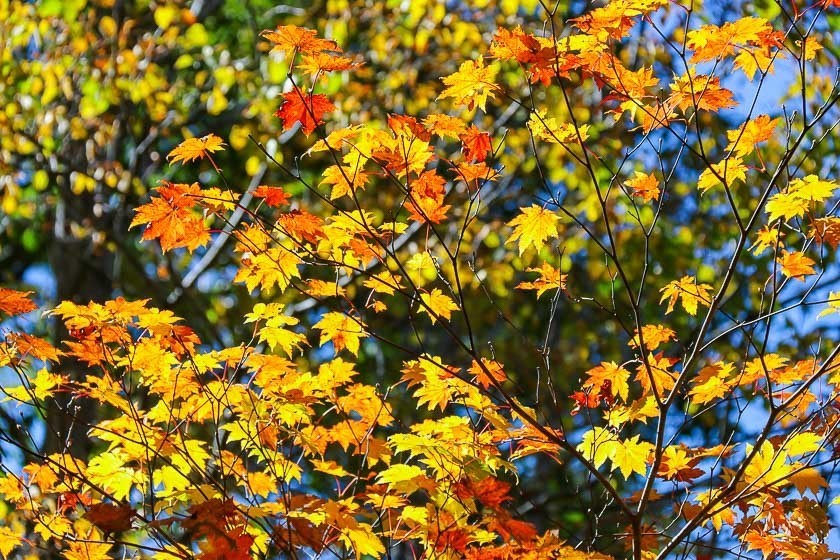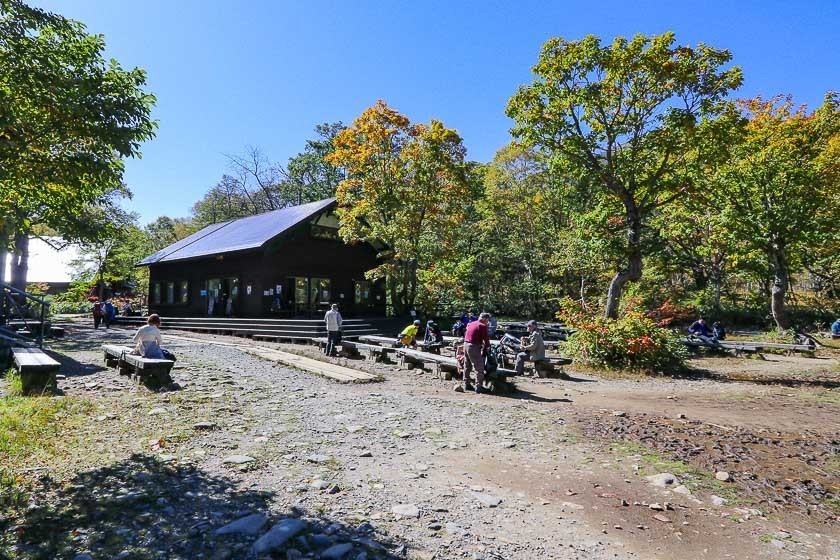 It wasn't long before I had to drag myself out of the marshland and back towards the Hatomachitoge to catch the bus back to Tokura. Despite being slightly too early to see the golden kusamomiji, it was still a very colorful walk in the marshland as well as in the forest.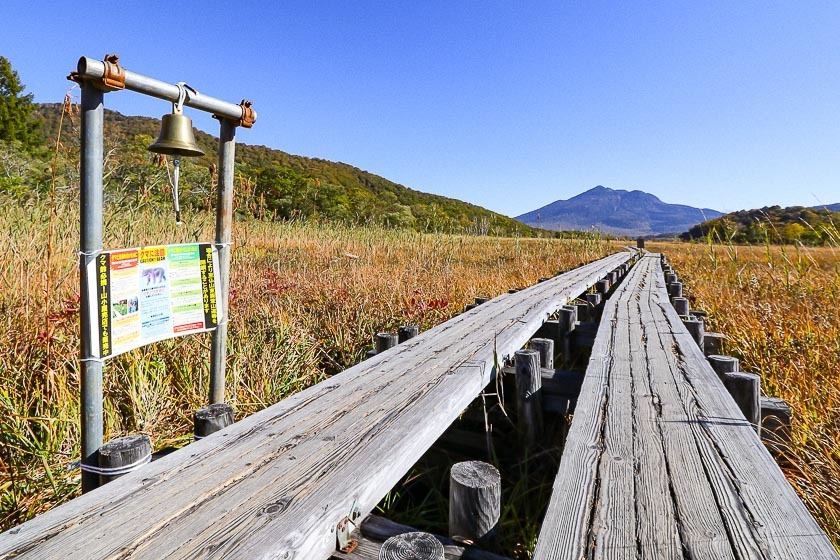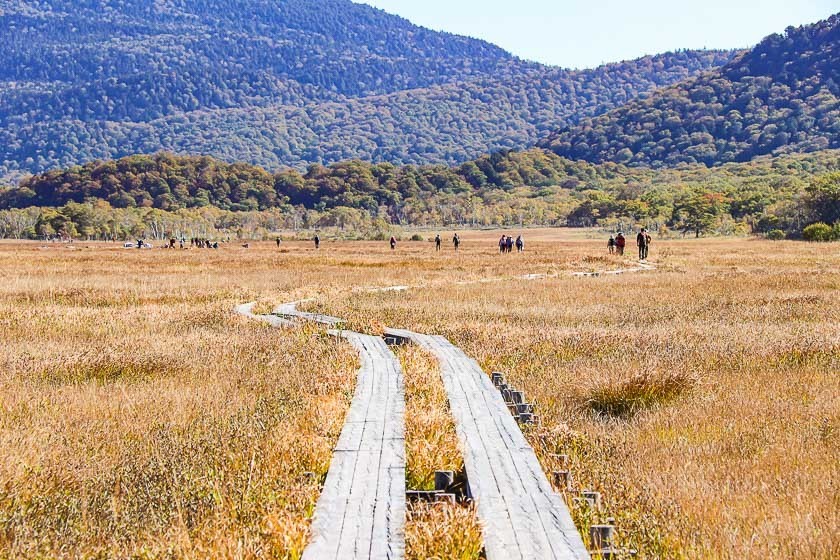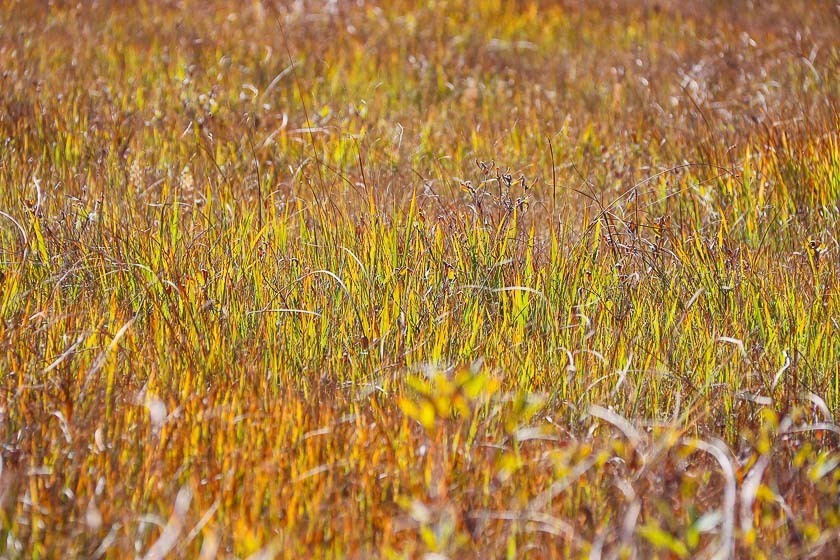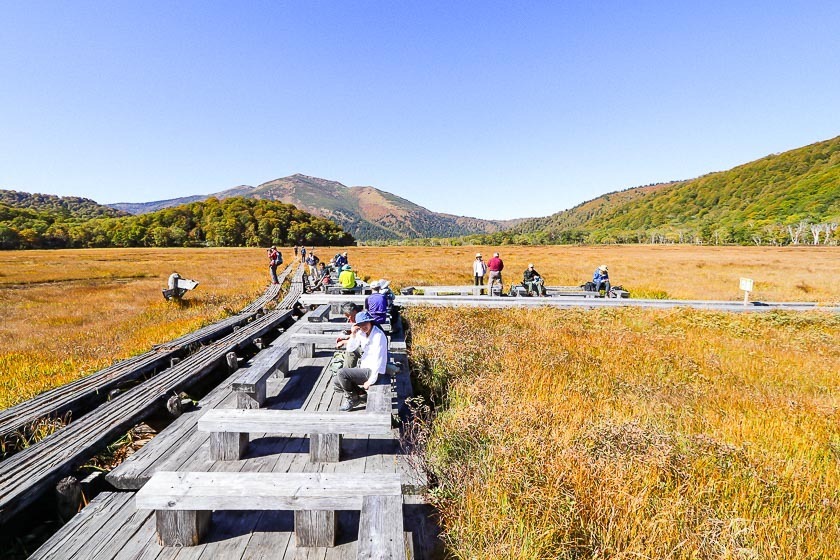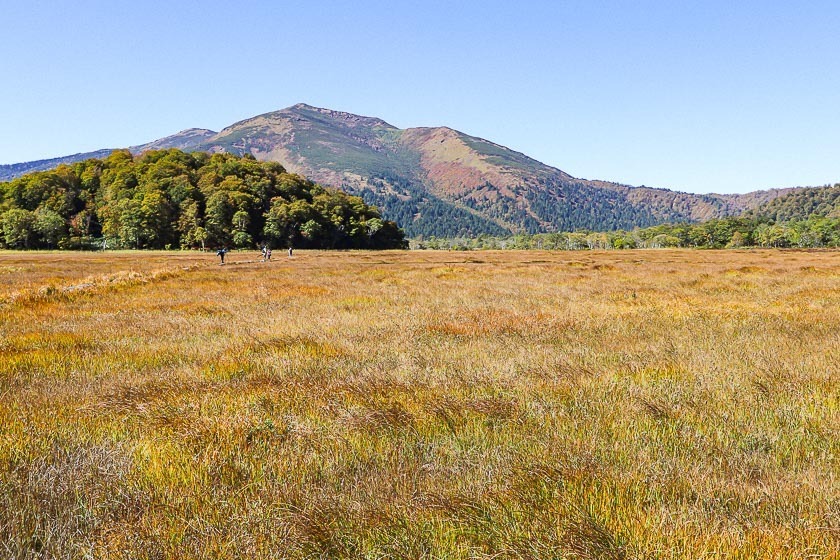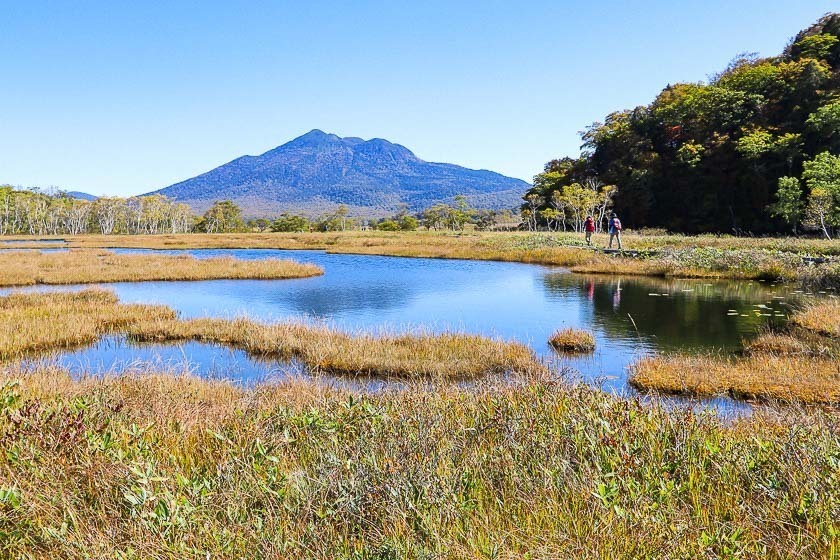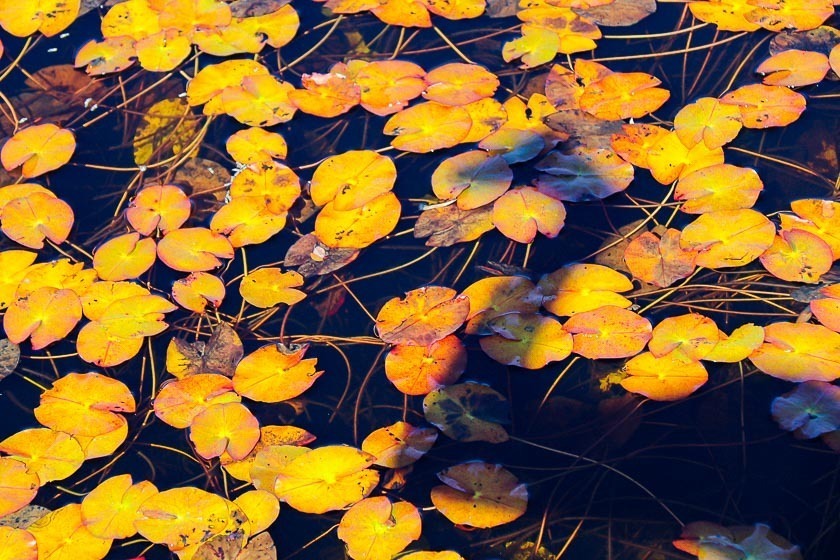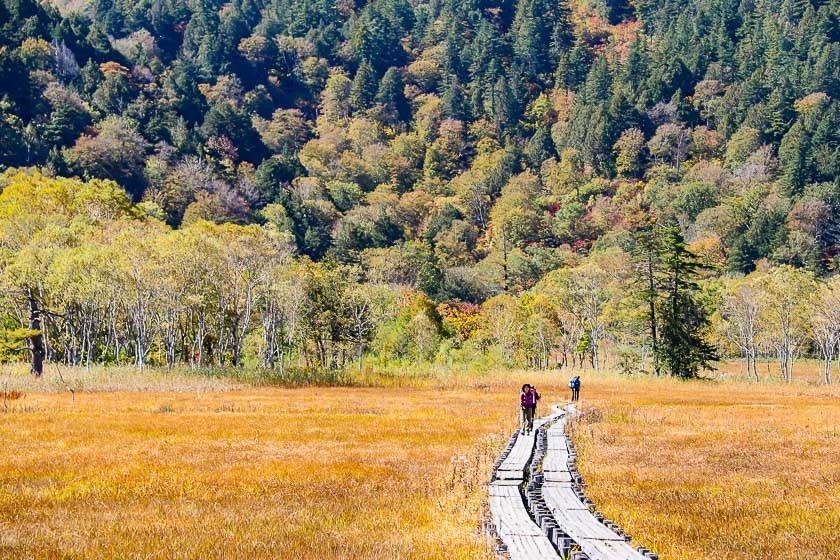 Questions? Ask in our forum.