Autumn Color Report 2011
Official autumn color reports by japan-guide.com
2011/11/27 - Kyoto Report
by schauwecker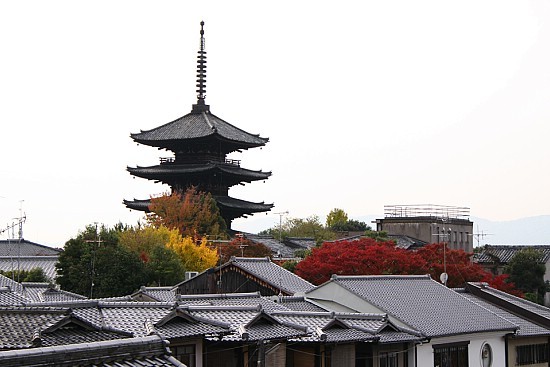 One week after my last visit to Kyoto's Higashiyama District, I returned today to checked on the state of the fall leaves at Nanzenji, Eikando and Kodaiji.
This was Kyoto's busiest weekend of the year. Hotels were booked out in the entire city and hard to reserve even in neighboring Osaka and Otsu. All coin lockers at Kyoto Station were taken by 10am, and long lines formed at the bus terminal and taxi stands. I am glad that things will calm down again from tomorrow.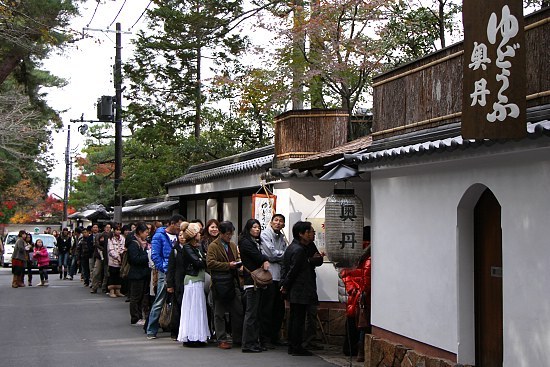 The autumn colors remain delayed this year with respect to their usual schedule and lag behind even last year's slow pace by several days. But in the meantime the peak of the season has been reached in several spots around Kyoto, and the next week should be the best time to witness the seasonal spectacle. I expect the colors in some places to survive even into mid December and the Arashiyama Hanatoro event.
We started our day at Nanzenji where we revisited the Nanzenin subtemple. Colors have considerably improved here from last week, and many trees were at their peak. The small subtemple also provided a break from the crowds as it went unnoticed by many visitors to the main temple. The colors on Nanzenji's main grounds are also about to reach their peak.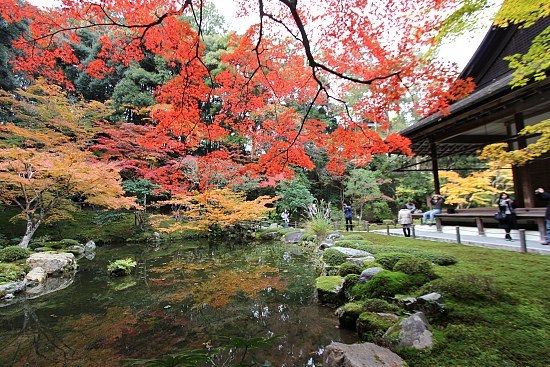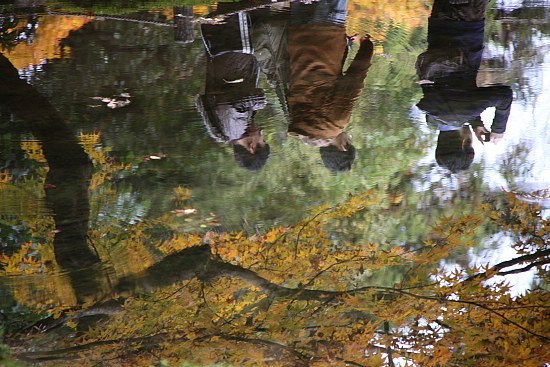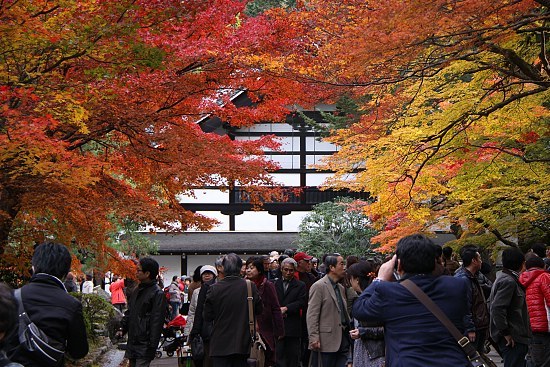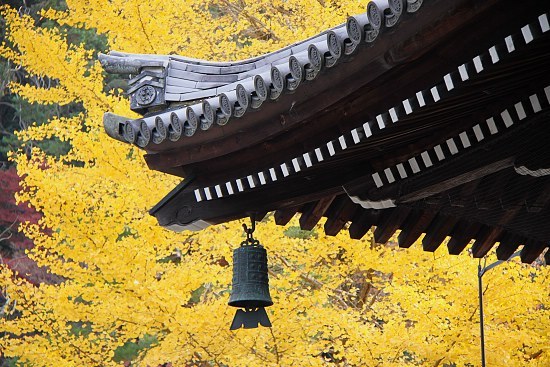 At nearby Eikando the peak of the season has been reached. The steep admission fee of 1000 yen made many visitors just take photos over the fence and reduced the crowds on the grounds. I expect the temple to remain spectacular for at least a week.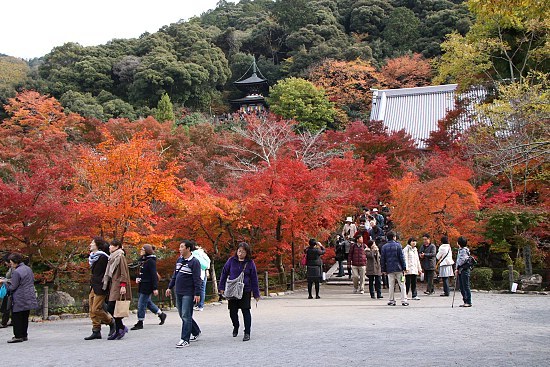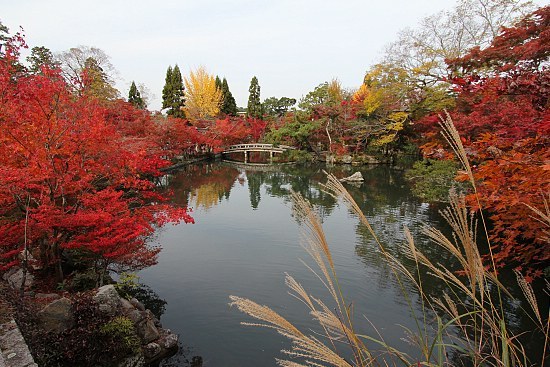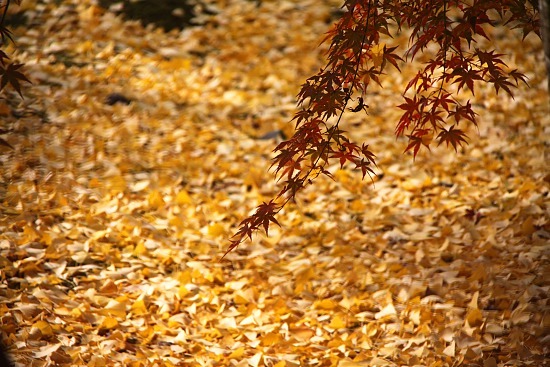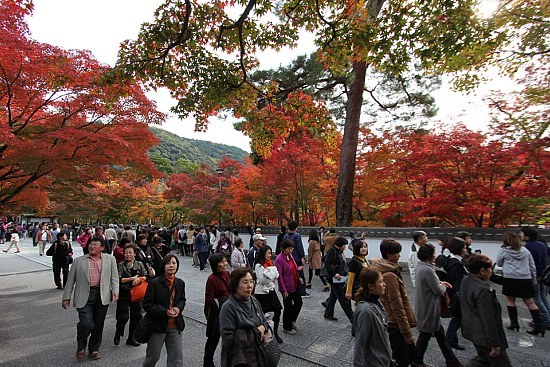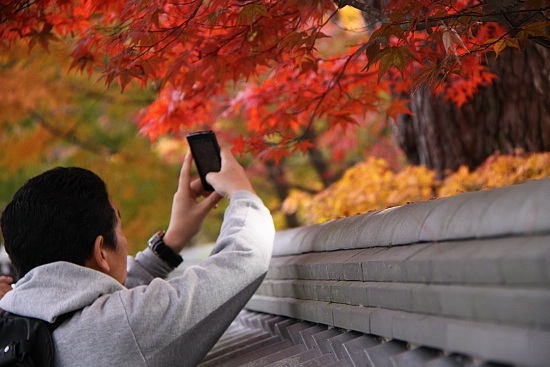 The colors at Kodaiji have also improved from last week. While some trees were already brilliantly red, the temple grounds overall should still see further improvement over the coming days and satisfy visitors with autumn colors for at least one week to come.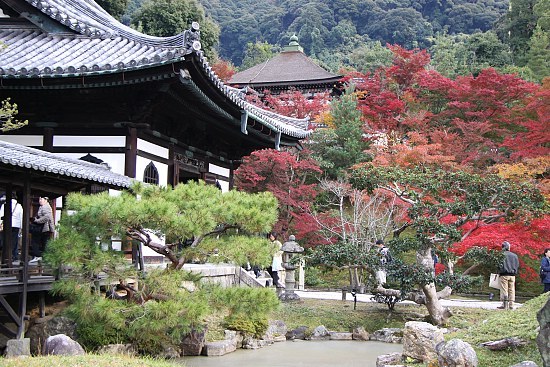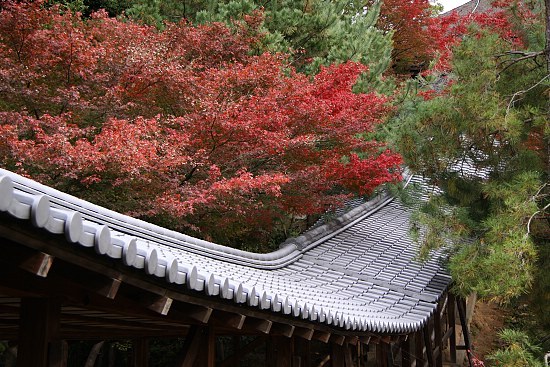 Questions? Ask in our forum.