Autumn Color Report 2014
Official autumn color reports by japan-guide.com
Where to see autumn leaves? - When do trees turn colors? - What trees turn colors?
Schedule of upcoming reports - Post your own report
2014/11/07 - Tokyo Report
by joe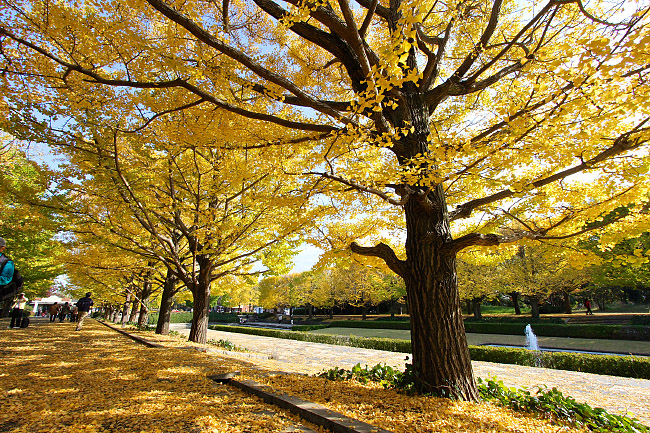 Temperatures are starting to drop all over Japan this week, and this year's autumn color front is finally moving down from the mountains into the cities. While Stefan was reporting from Kyoto today, I headed down to Tokyo for this year's first autumn color report from the capital.
As this year's season has been running about a week earlier than usual in the north and highlands of Japan, I was curious to find out if Tokyo's fall color spots were early as well. Tokyo's autumn leaf spots tend to be some of the last places to change color in all of Japan, partly due to the relatively high temperatures in the dense, concrete, urban areas. Mid to late November, or even early December.
In the west side of Tokyo's central city area, two of the city's most notable fall color spots were actually in line with their normal yearly pattern, not yet showing much color. The popular Icho Namiki street (roughly "Ginkgo Avenue"), just a two-minute walk from Aoyama-Itchome Station, was my first stop today. Its well-manicured ginkgo trees, which line a city street in four rows, were just barely starting to show some yellow today.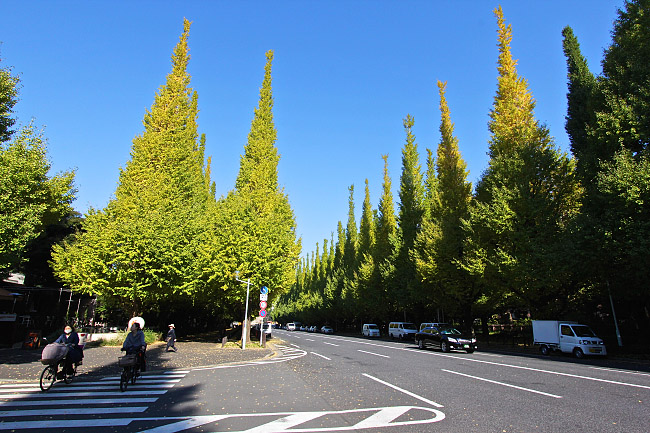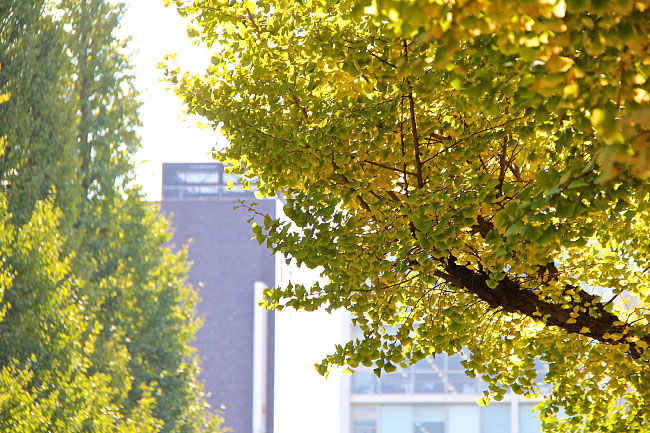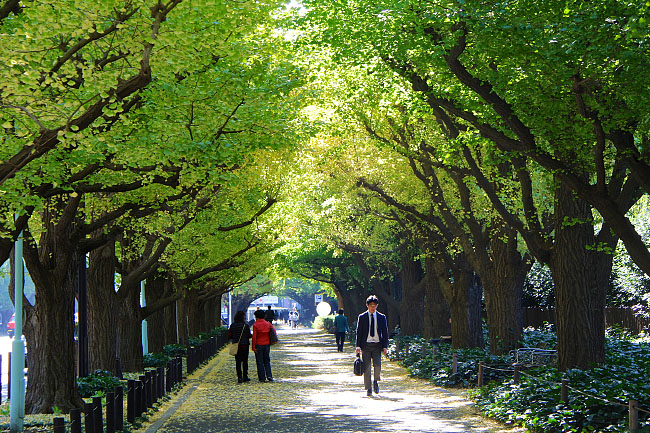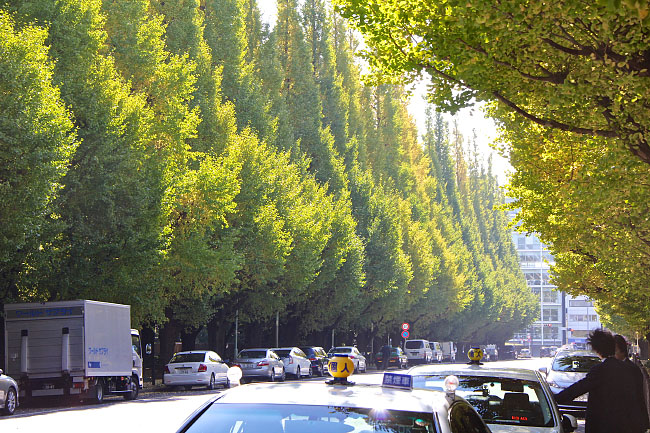 Just a 15-minute walk from the Ginkgo Avenue, my next stop was Shinjuku Gyoen. The well-loved park is a fall favorite, and was happily reopened just a few weeks ago just in time for the season. The park was declared safe and reopened on October 17 after mosquitos in the park were discovered to be a vector in an outbreak of dengue fever that infected over 140 people throughout Japan in September. With temperatures dropping, the threat seems to be remote for visitors coming to enjoy autumn color, and didn't stop large numbers of spectators from enjoying the park's annual chrysanthemum festival, which was going on today. The festival will be held from November 1-15 this year, and features several displays of chrysanthemum flowers scattered throughout the park.
For autumn colors in the park, however, it might be best to come in another week or two, as the foliage around the park was still rather green.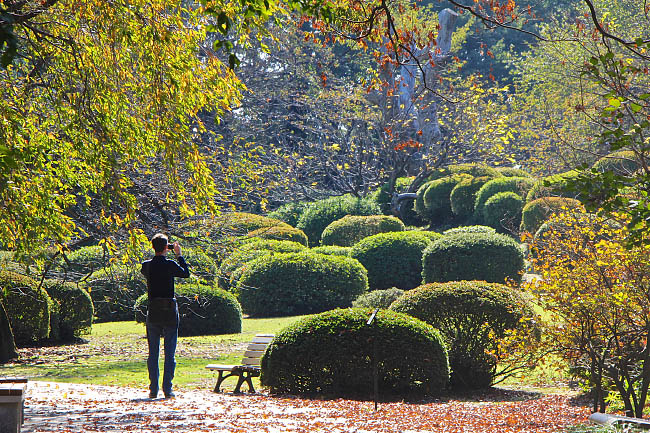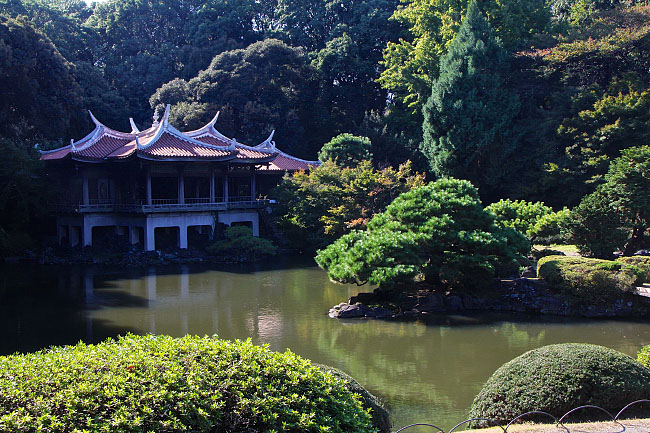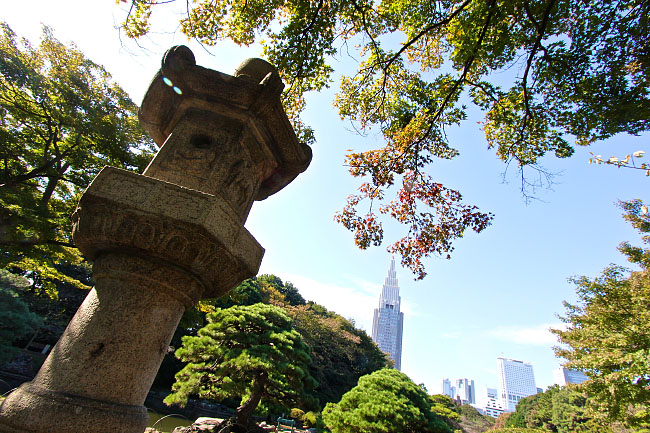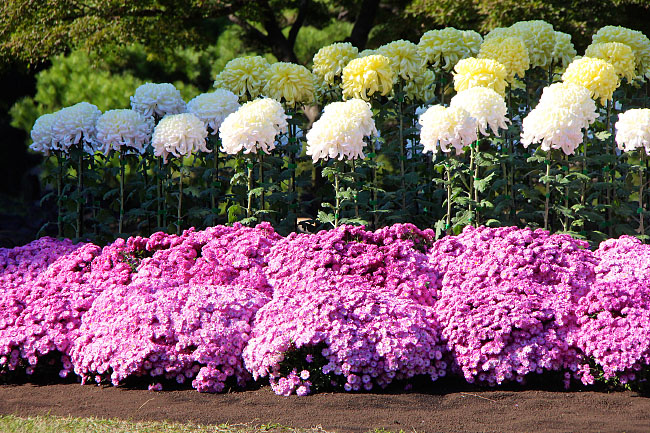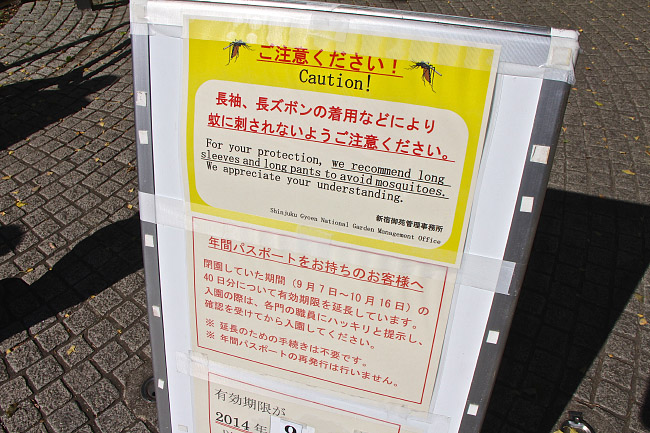 Compared to last year at this time, however, one of Tokyo's most impressive autumn color destinations, Showa Memorial Park (or Showa Kinen Koen), was peaking about a week early today. Located about 30 minutes west of Shinjuku on the JR Chuo Line just a few steps away from Nishi-Tachikawa Station, the suburban park is one of Tokyo's earliest-peaking parks.
The colors in the park were incredible today and will definitely be peaking even further over the weekend and early next week. While colorful trees are scattered everywhere throughout the park, the two must-see fall color areas are the Japanese garden in the north of the park, and the park's own Ginkgo avenue in the southeast corner. A great way to enjoy this huge park is to cycle around its bicycle paths with a rental bike available near the Tachikawa Entrance (410 yen for 3 hours), getting off at the spots that look good to you. The pedestrian and bike paths are kept separate, making for a really pleasant way to enjoy the views while getting around efficiently.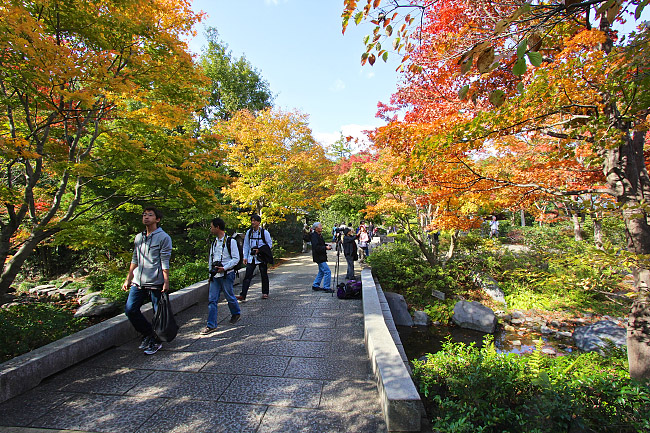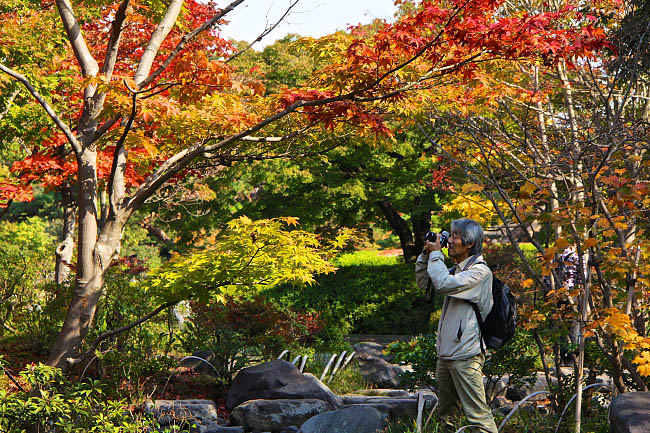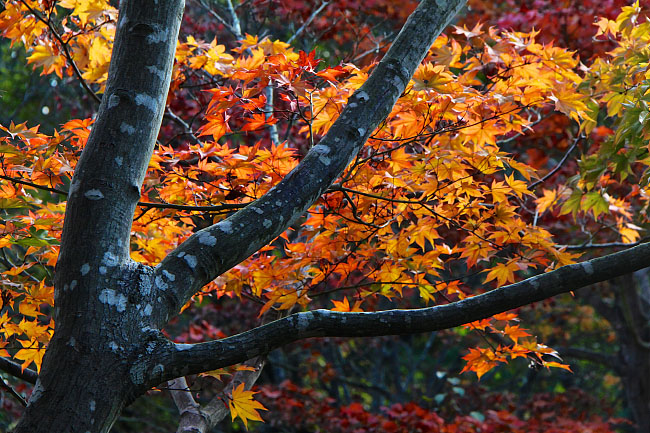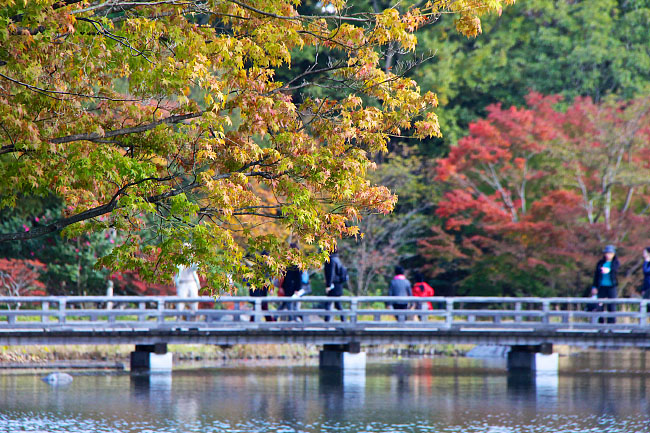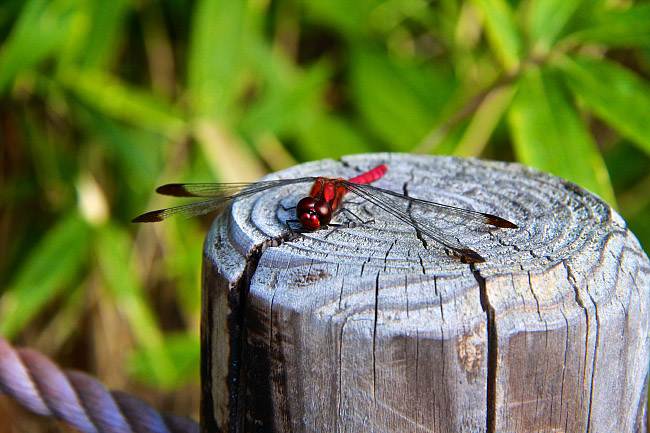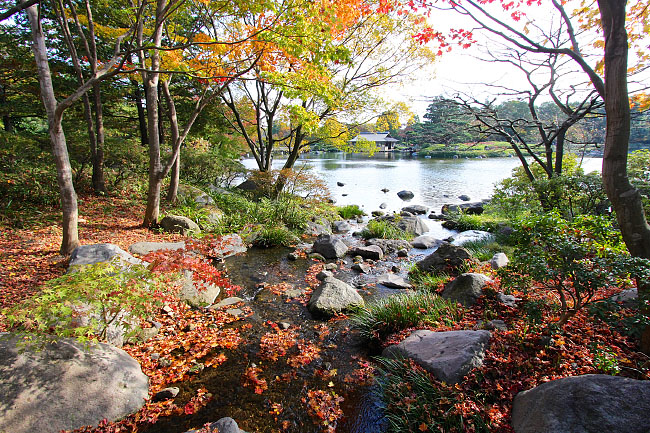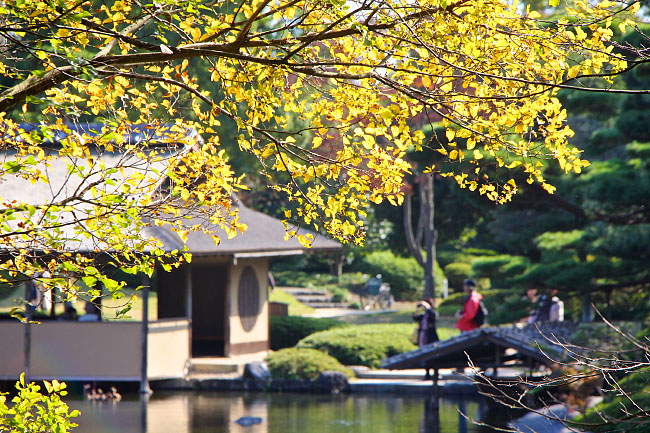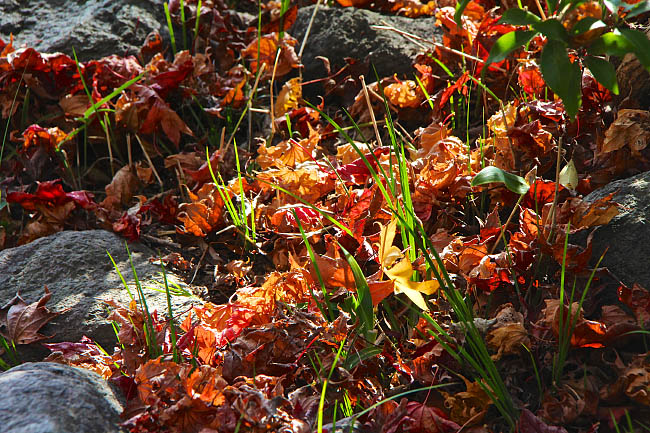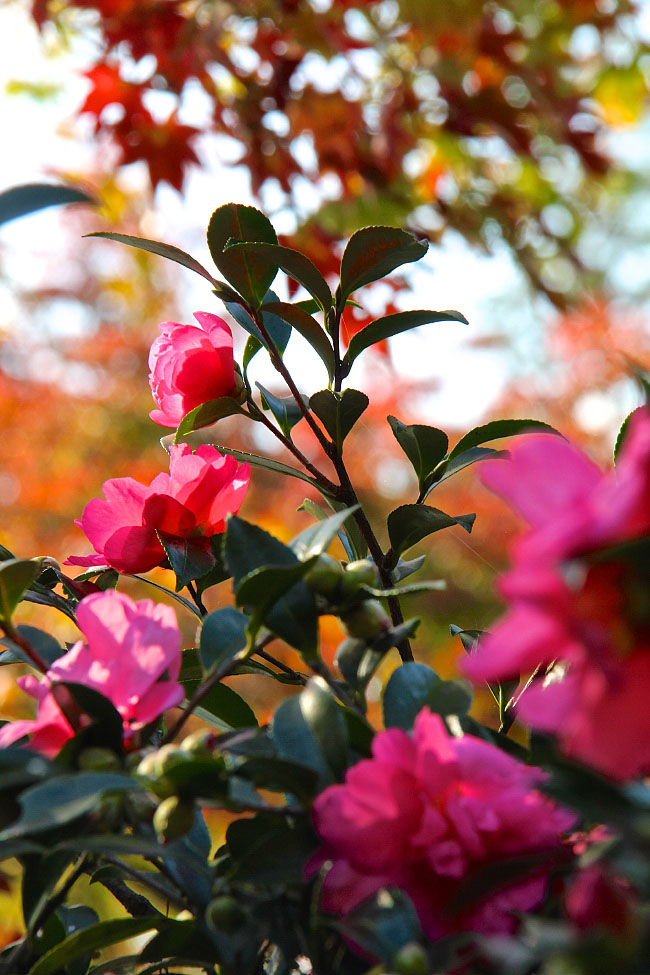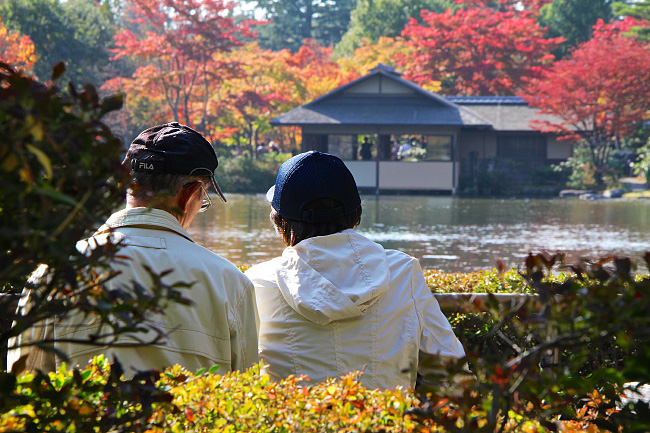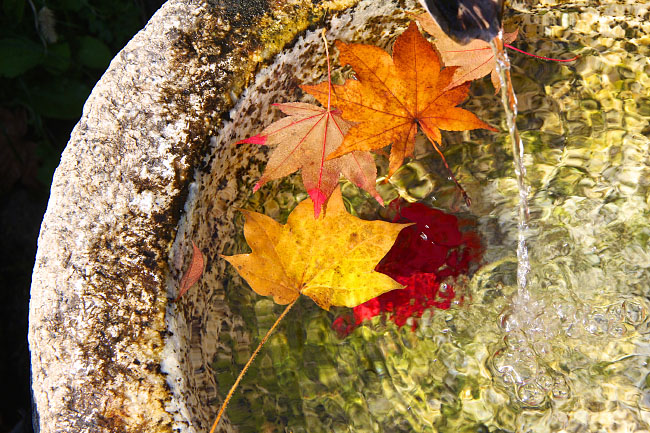 As in the park's Japanese garden, the foliage on the ginkgo trees in the Icho Namiki (Gingko Avenue) area were vibrant today, though the color hadn't quite reached its peak yet. If you're considering a place to enjoy fall colors close to Tokyo this weekend or next week, Showa Kinen Koen might be a perfect option.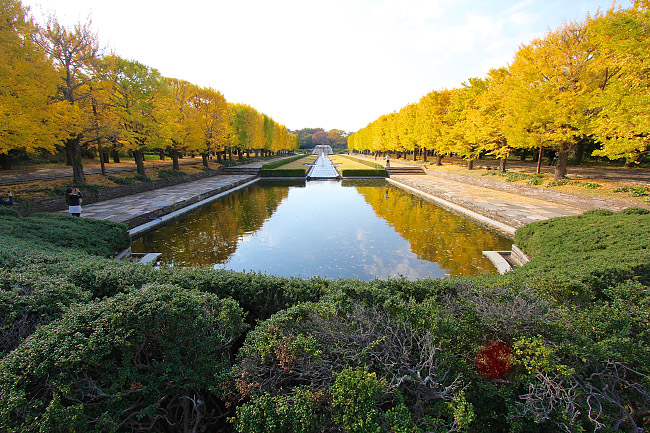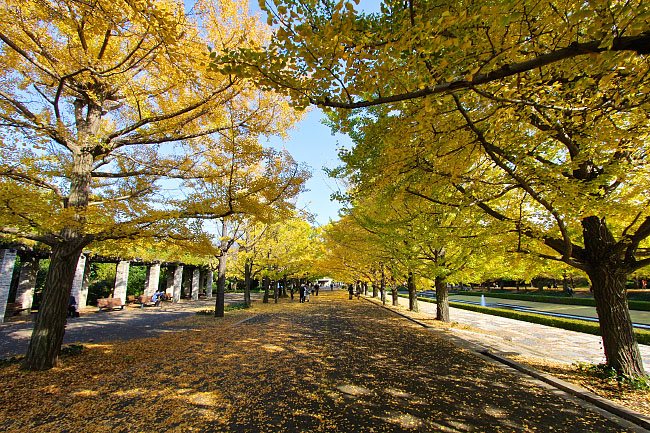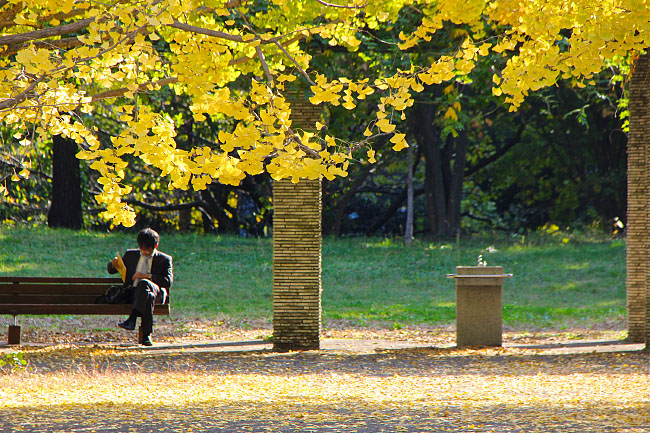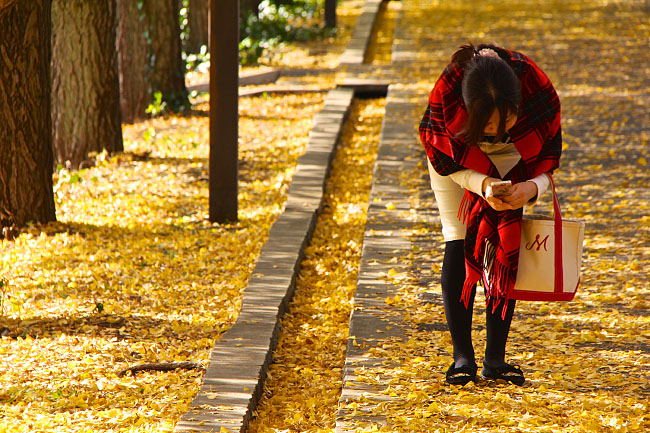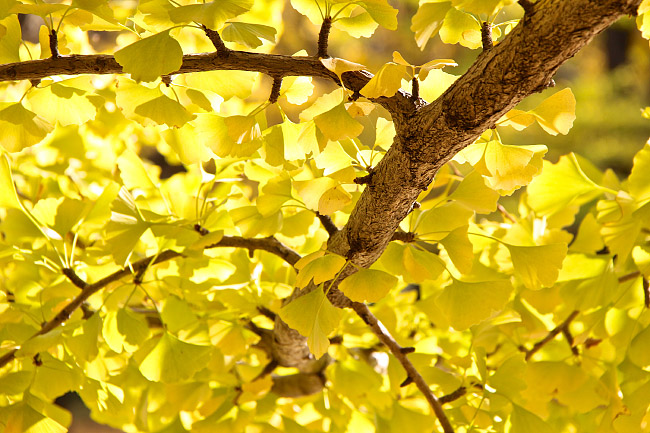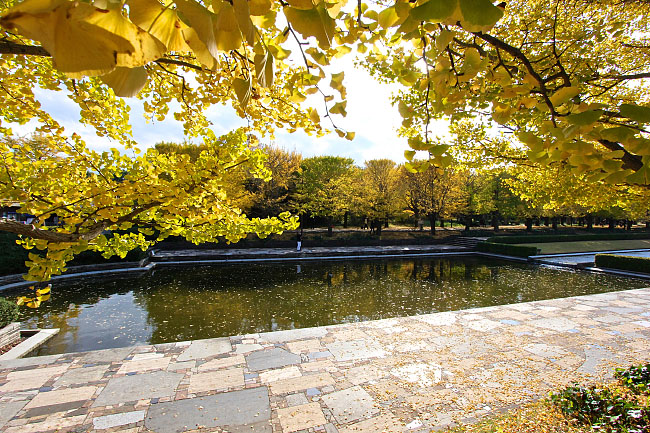 Questions? Ask in our forum.