Autumn Color Report 2010
by japan-guide.com
This is the official japan-guide.com autumn color report for 2010. Please visit also our guide to autumn leaves for more general information and our schedule of upcoming reports.
2010/11/25 - Kyoto Report
by francois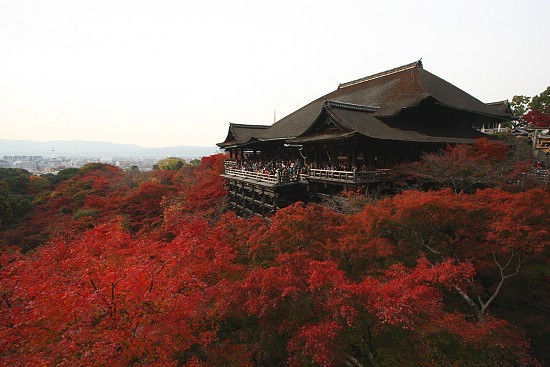 Today was my third consecutive day reporting from Kyoto and the last day for this season. Schauwecker is scheduled to report from the city one last time early next week. Over the last three days I have been able to see a lot of very good color, despite early indications in the season at other locations that a hot summer may have a negative effect on the leaves. Although there have been a few spots were the autumn colors weren't as good in previous years, for the most part it seems that a rapid drop in temperature has caused this year's koyo to be particularly attractive.
Like the last two days, today I was able to visit a number of spots at or near their peak. Kyoto should remain a great spot for koyo into the weekend, although the season will begin to taper off in most spots into next week.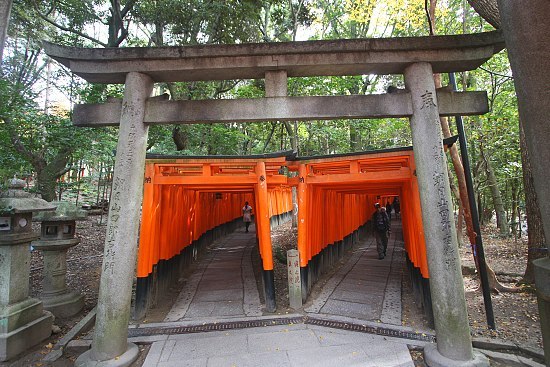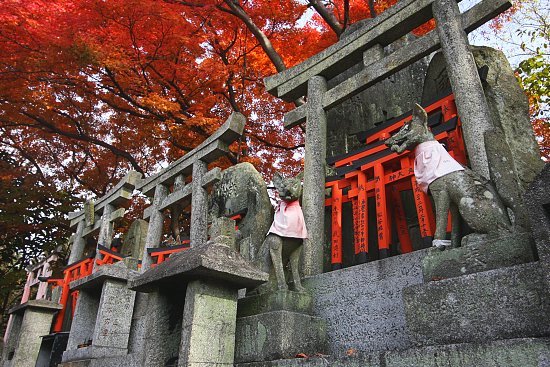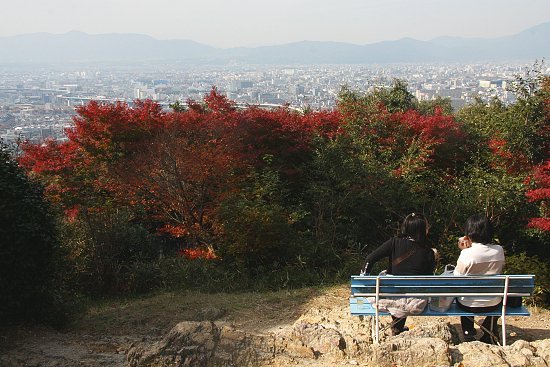 The first destination of the day was Fushimi Inari Shrine, which is well known for the hiking paths behind the main shrine buildings that are covered by hundreds of torii gates. Although I enjoyed the hike very much, there was not much in terms of koyo. The forest behind the shrine is mostly made up of cedars, so shows very little color. There were a few red trees here and there that allowed for some nice photos.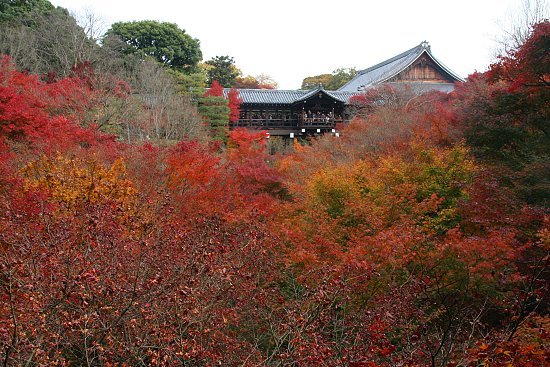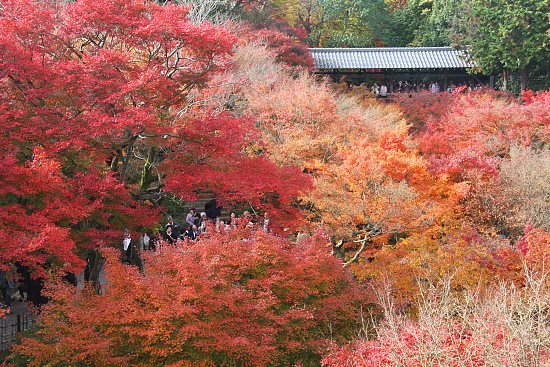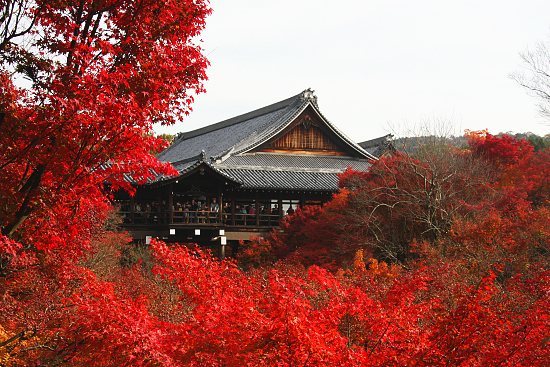 Just north of Fushimi Inari is Tofukuji Temple, one of the city's most famous koyo spots which we visited last week and two weeks ago. Since our last visit the colors have reached their peak and the leaves have begun to fall. Although the colors are very full, there are also many bare branches. Staff at the temple said that the very best colors were last weekend. The colors should continue to be very attractive over the weekend, but thereafter I think the views will become much less impressive.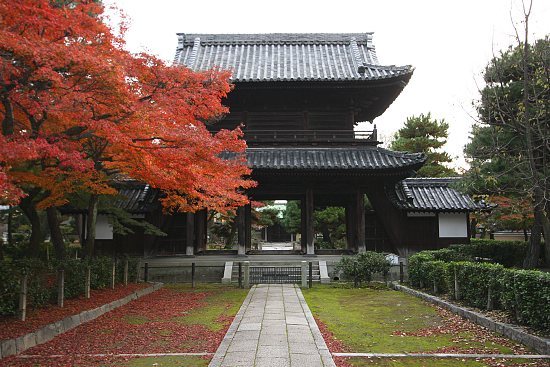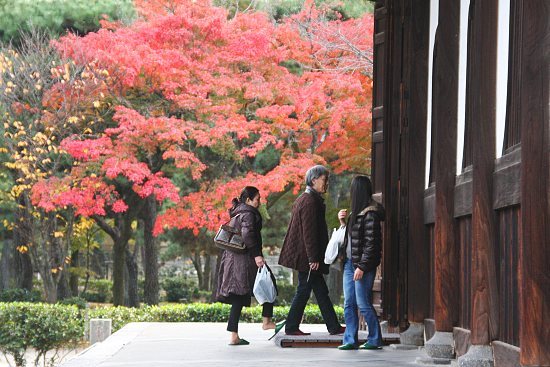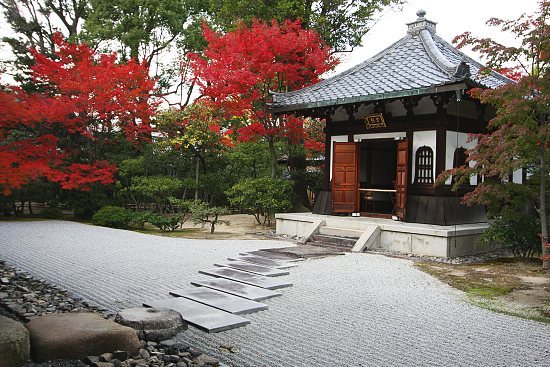 Kenninji Temple, located in eastern Kyoto, is one of the oldest Zen temples in the country. Like at Fushimi Inari, there was a bit of fall color here and there that added to the visit, but there were no views that were particularly dramatic.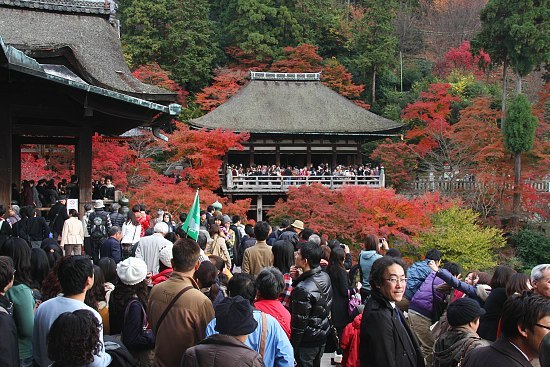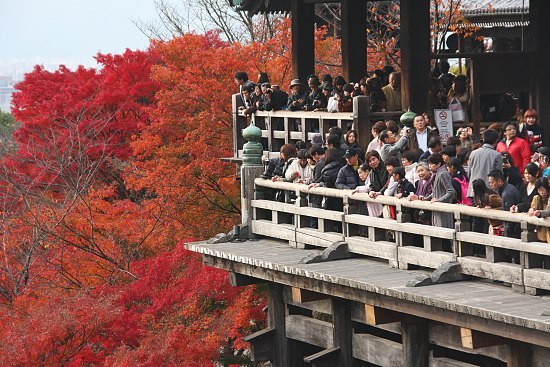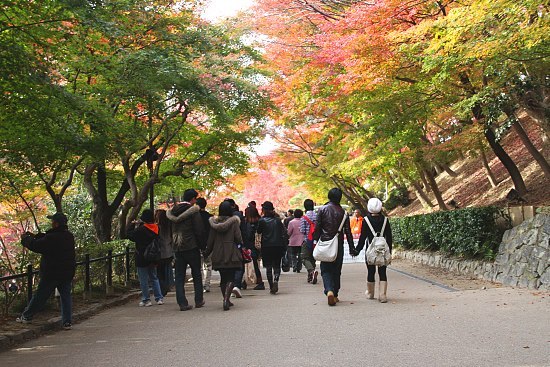 I remember my report from Kiyomizudera Temple from last year very well, and the colors were fantastic. Although the reds weren't quite as vibrant today, it seems that the leaves are still a couple days off their peak. I suspect that this weekend Kiyomizudera will be one of the best spots in the city for fall colors. Hopefully the leaves will retain their sheen into early next week for our final Kyoto report for the year.
Questions? Ask in our forum.