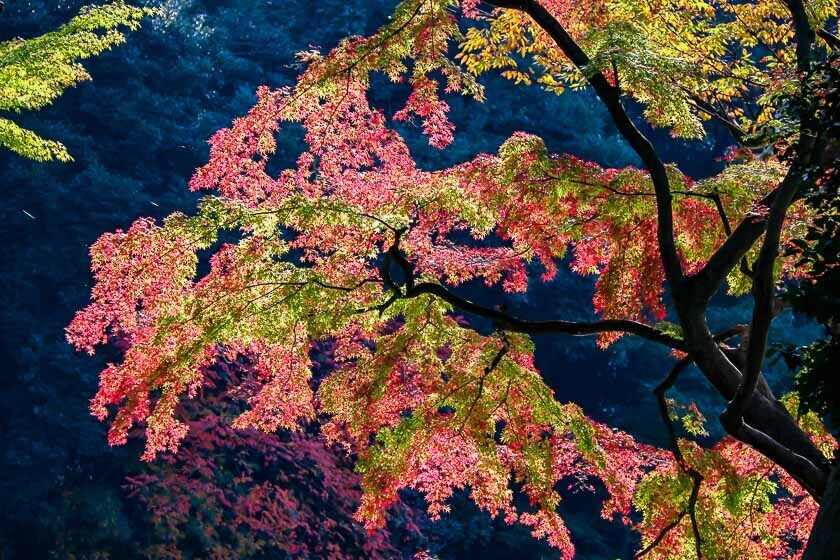 The autumn color season is now at their best viewing in many cities on the main island of Honshu, and Joe reported that the colors in Tokyo were approaching their peak when he was there nine days ago. Today, I visited some popular autumn color spots in Tokyo and found that the state of the autumn colors at the places I visited varied widely, from peak colors to just starting to change. However, the autumn colors in most of the city are at their best viewing.
Due to the rising numbers of coronavirus cases in Tokyo, Tokyo Governor Koike has requested for businesses to close earlier and residents to refrain from going out from the coming weekend, November 28 till December 17, 2020. In accordance with the guidelines set out by the local government, this will be our last report from Tokyo and tomorrow's report from Kyoto will be last for the 2020 autumn color season.
My first stop for the day was the Jingu Gaien Icho Namiki in Aoyama. The ginkgo tree lined avenue is a popular spot to go for a stroll and see the yellow gold gingko leaves. I found the leaves here to be at their best viewing with some trees needing more time before turning to their golden best.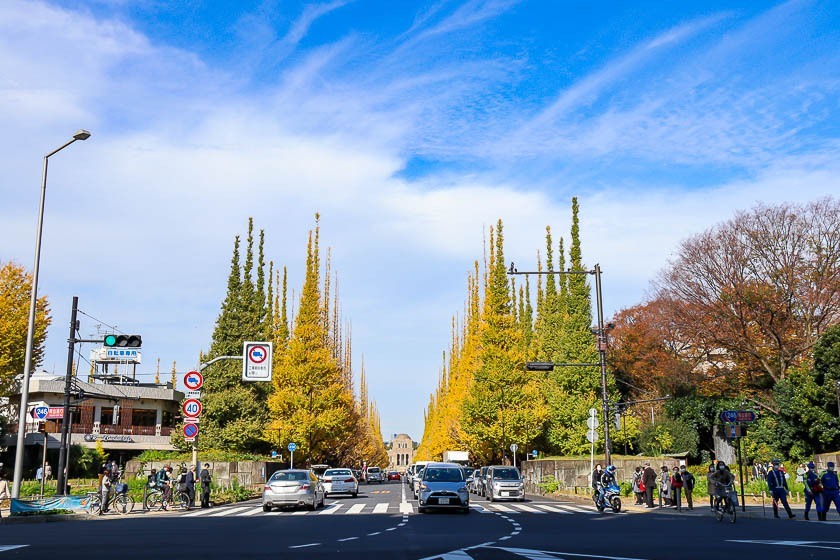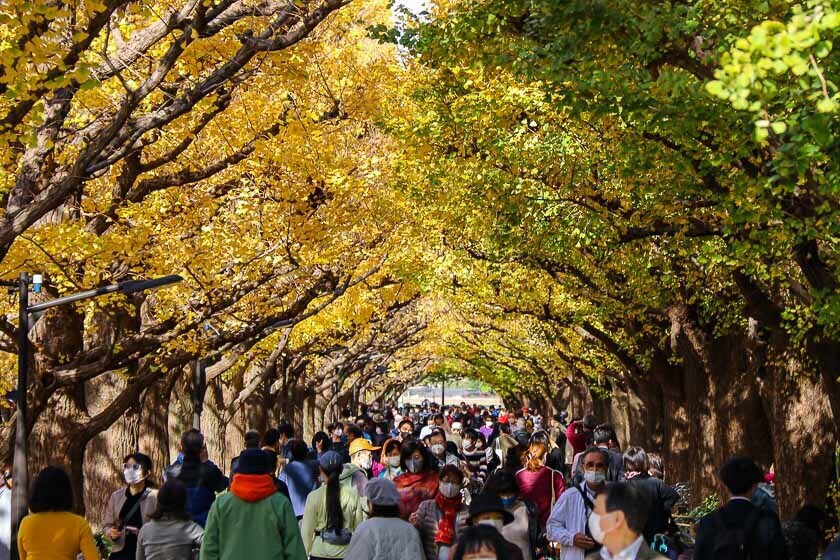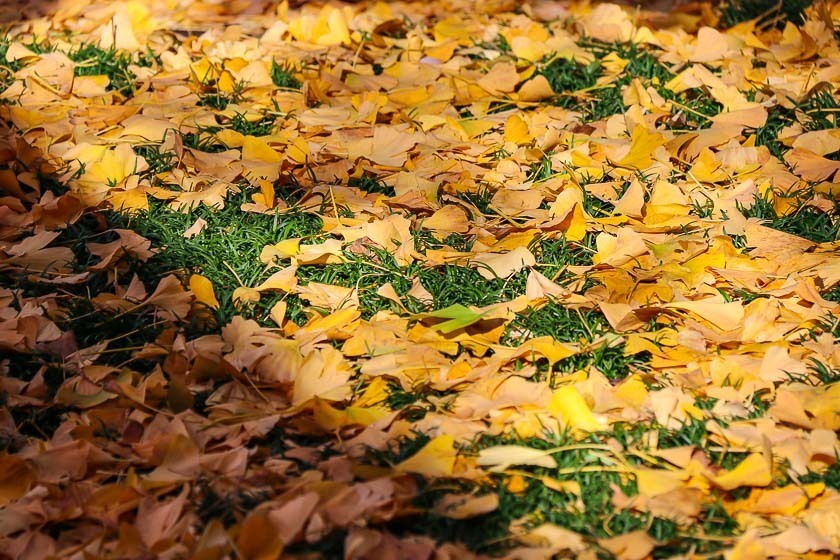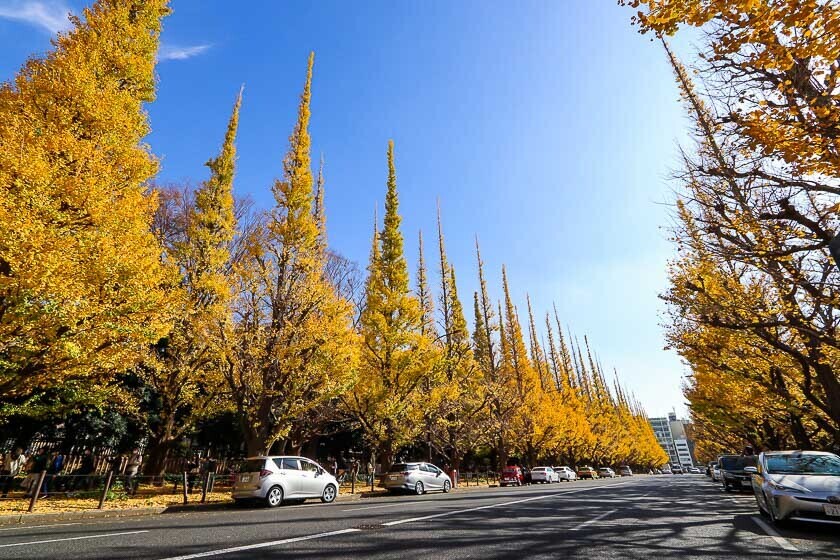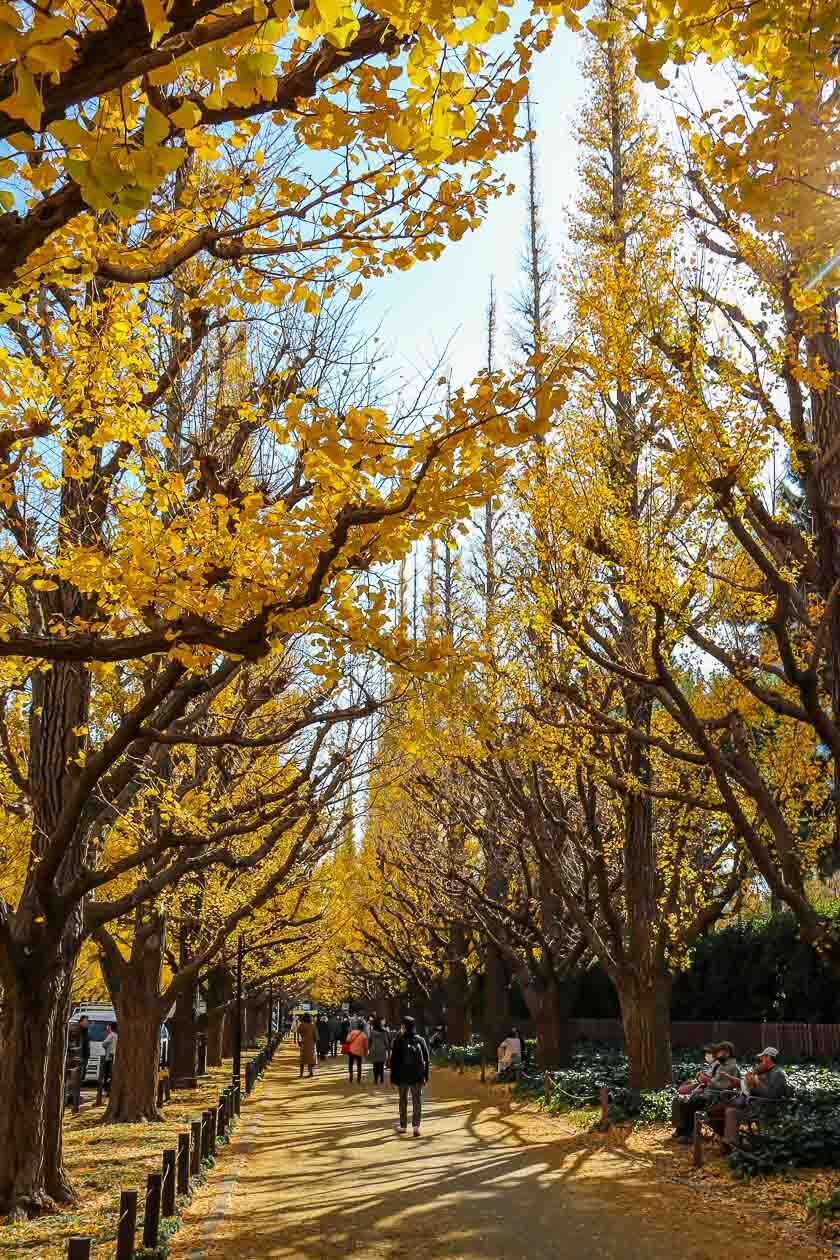 Next was one of Tokyo's best landscape gardens, Koishikawa Korakuen. The spacious garden has a nice strolling route, which allows visitors to see the autumn colors in the different areas. Overall, the autumn colors were approaching their best, but it should be another week or so before the colors peak.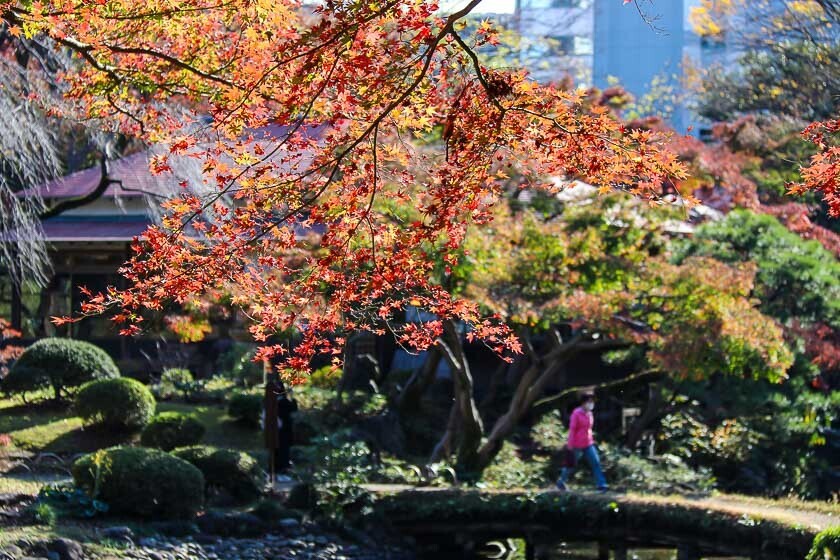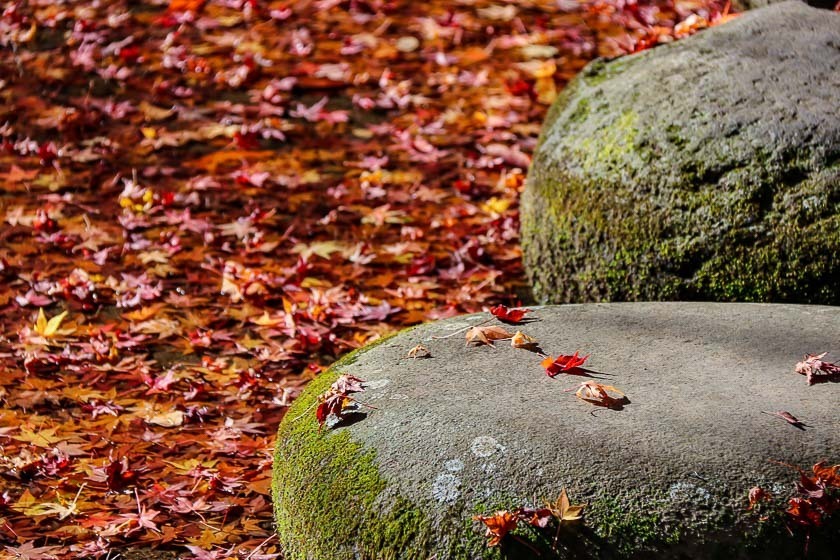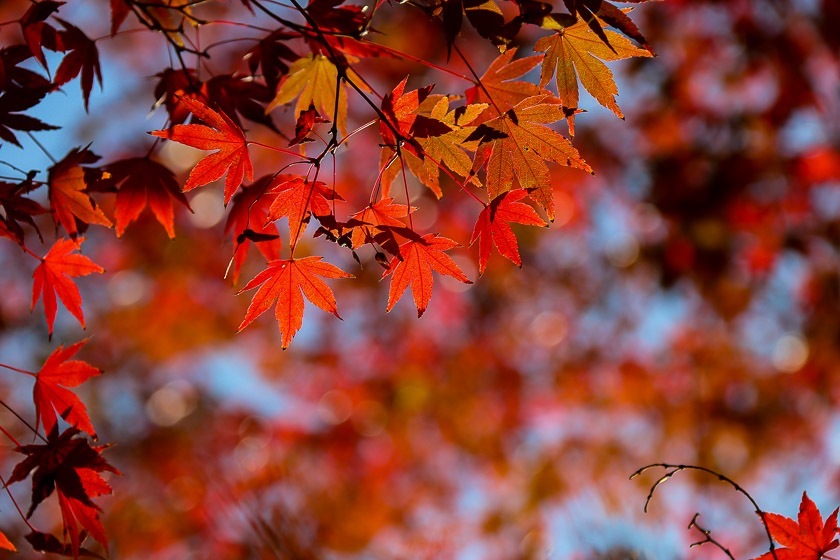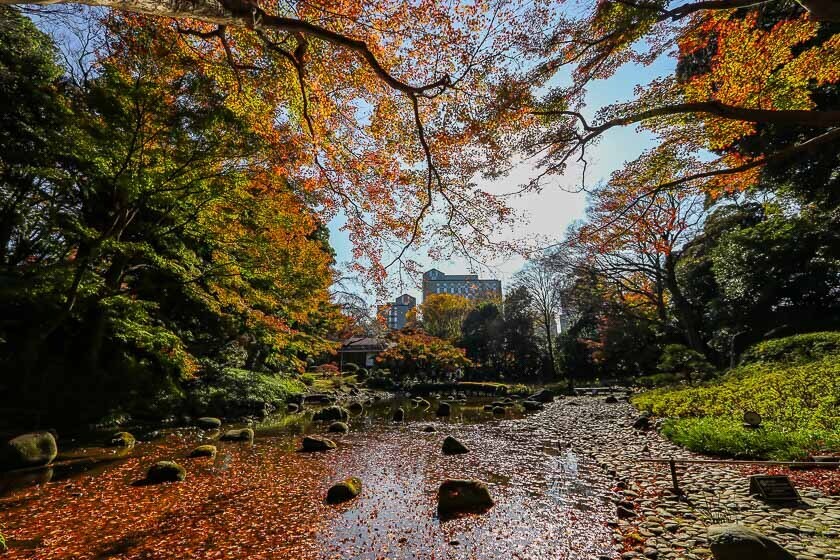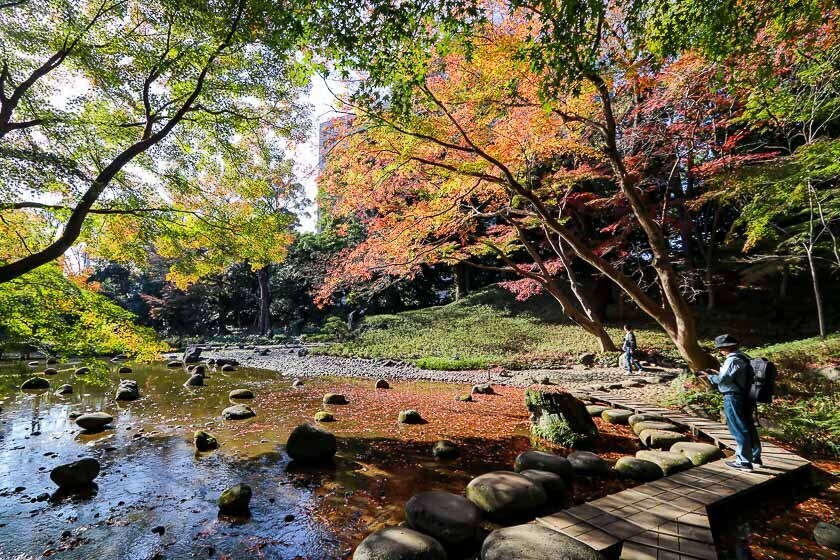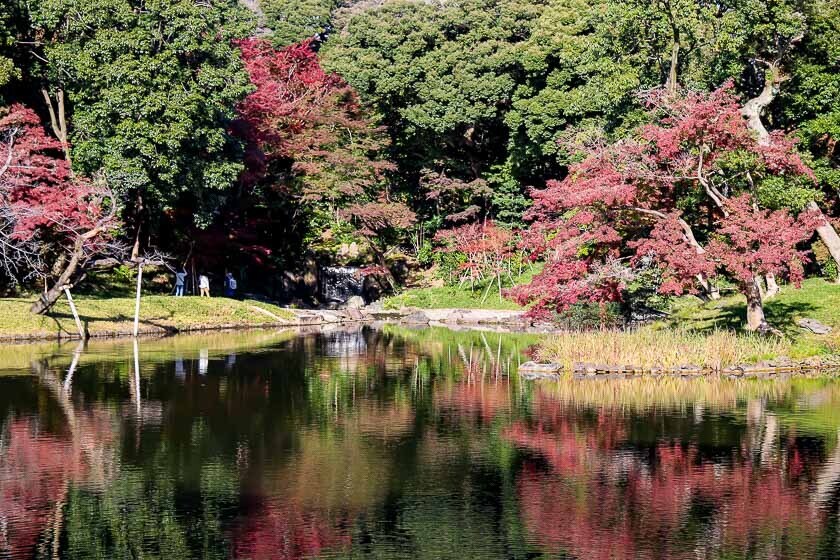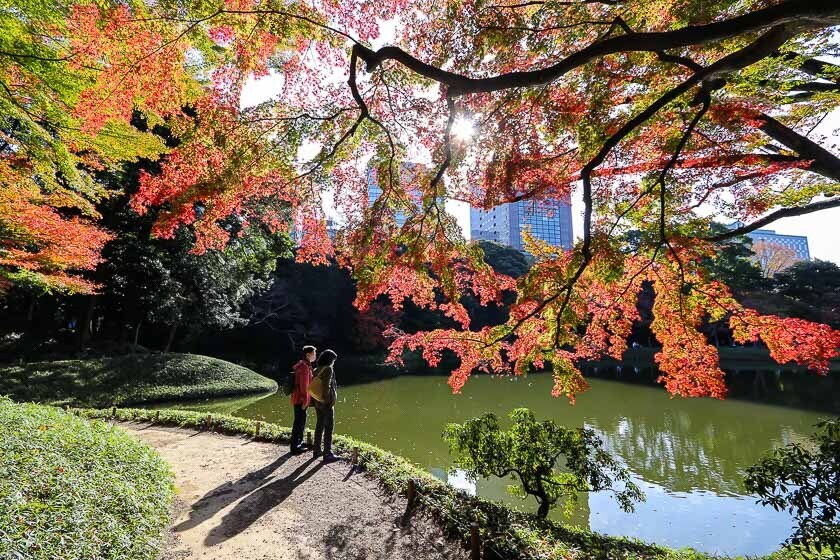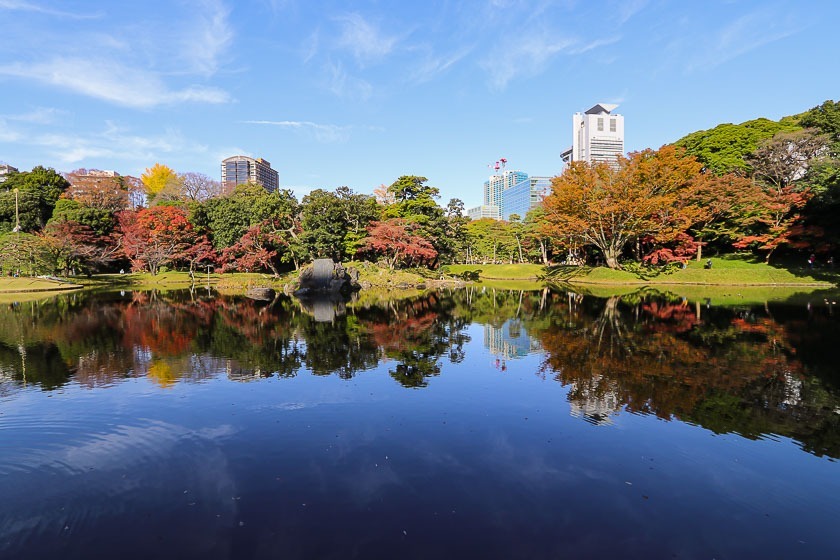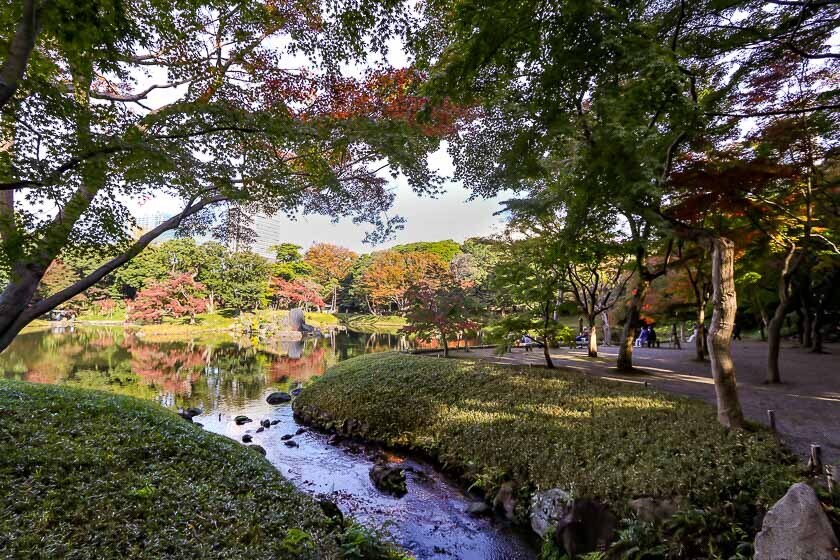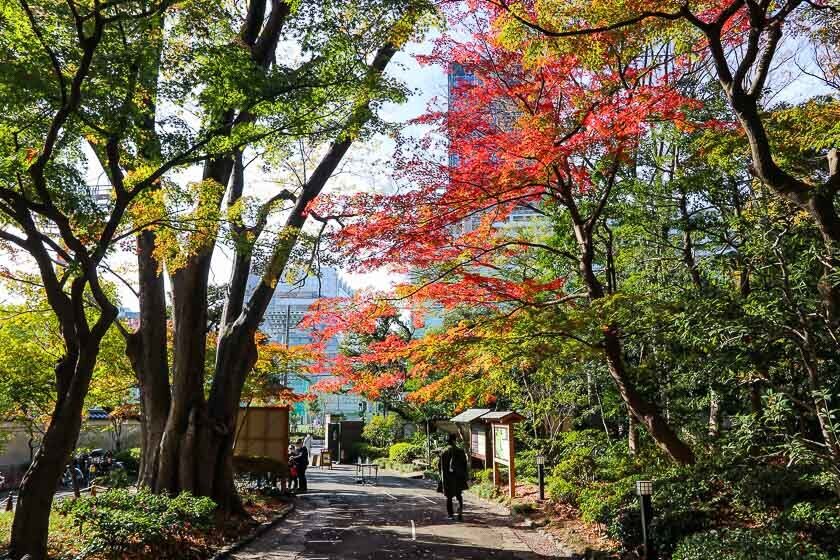 My last spot was the Institute of Nature Studies, a tranquil green oasis, in central Tokyo. This spot was the biggest surprise for me today as the autumn colors were still at an early stage compared to the rest of the city. In fact, virtually all of the maple leaves were still green when I was there. I expect this spot to be an autumn color hot spot closer to mid December. But, despite the lack of autumn colors, it was still nice to walk through the sizeable park and enjoy the greenery.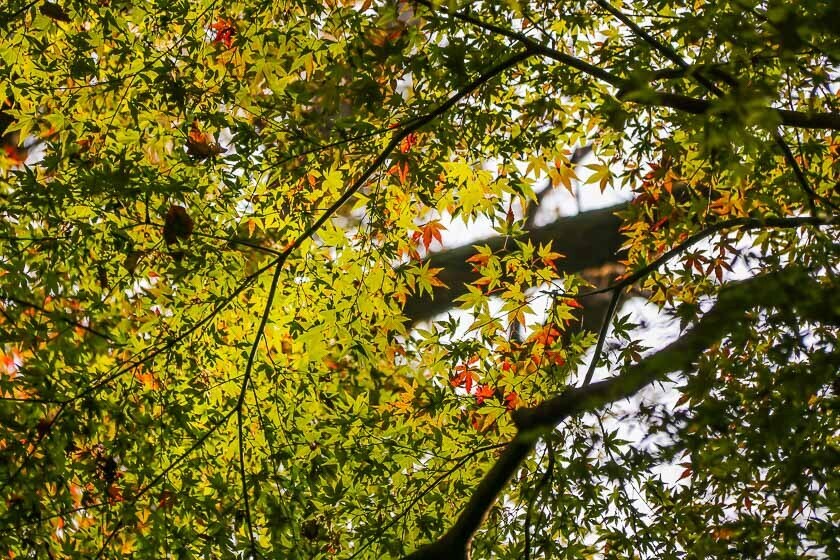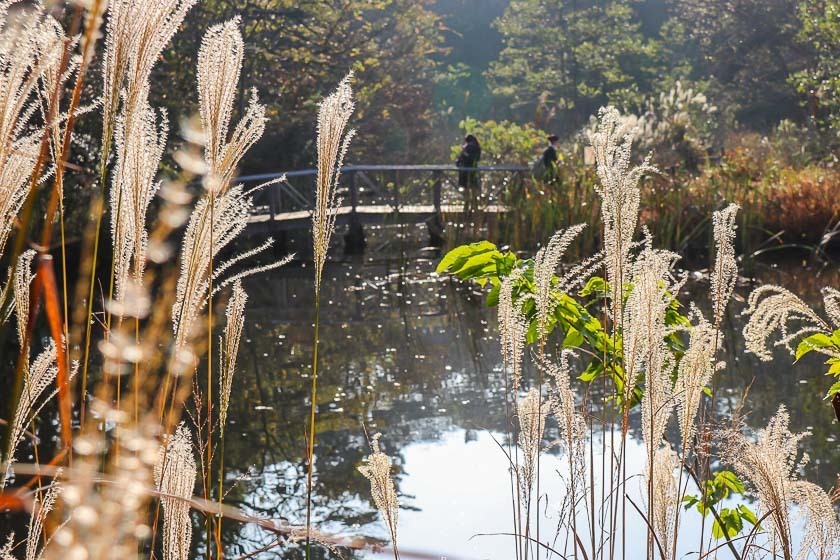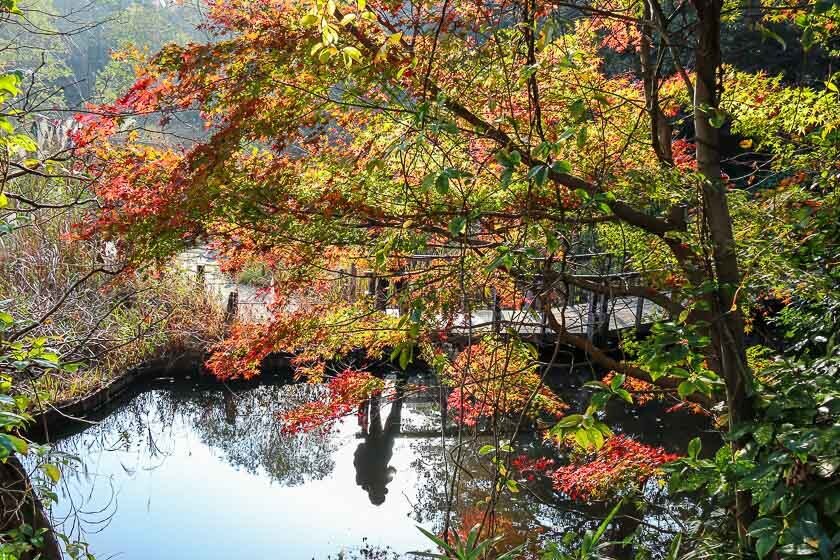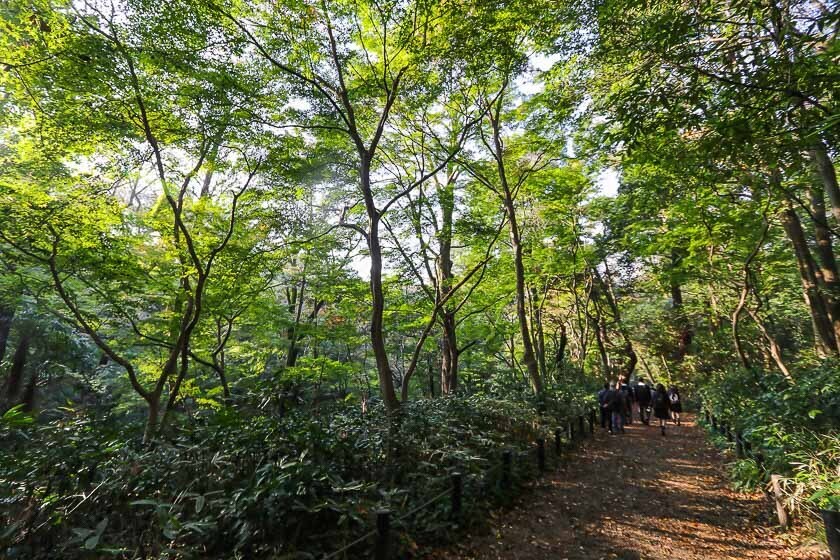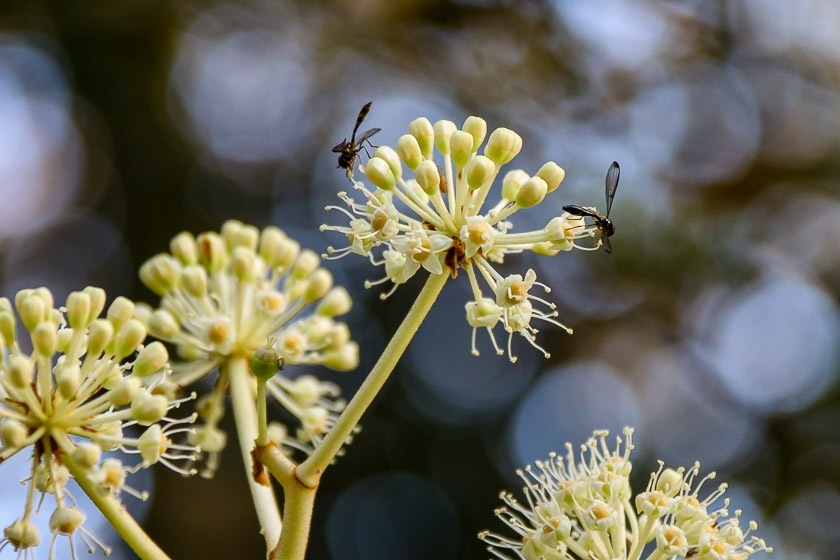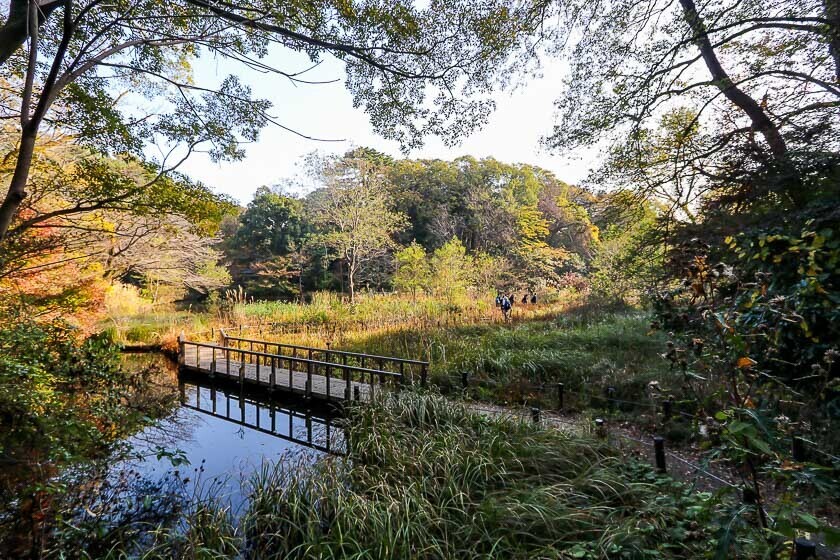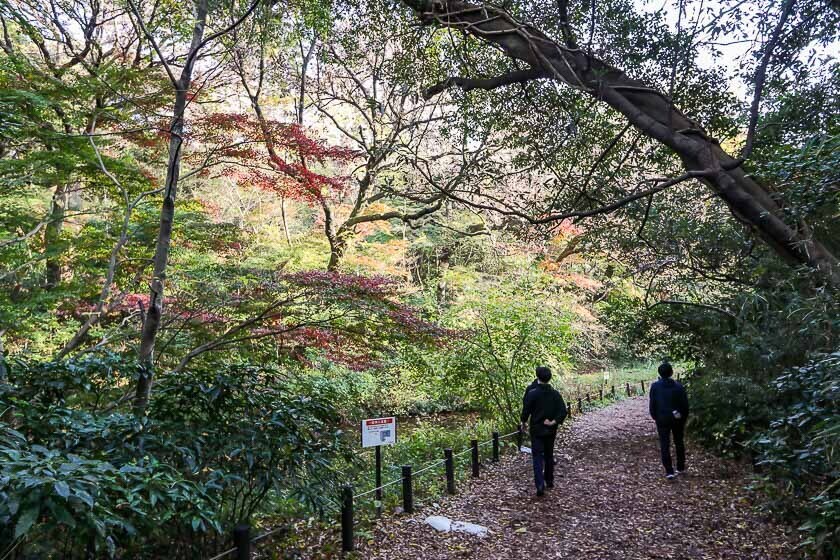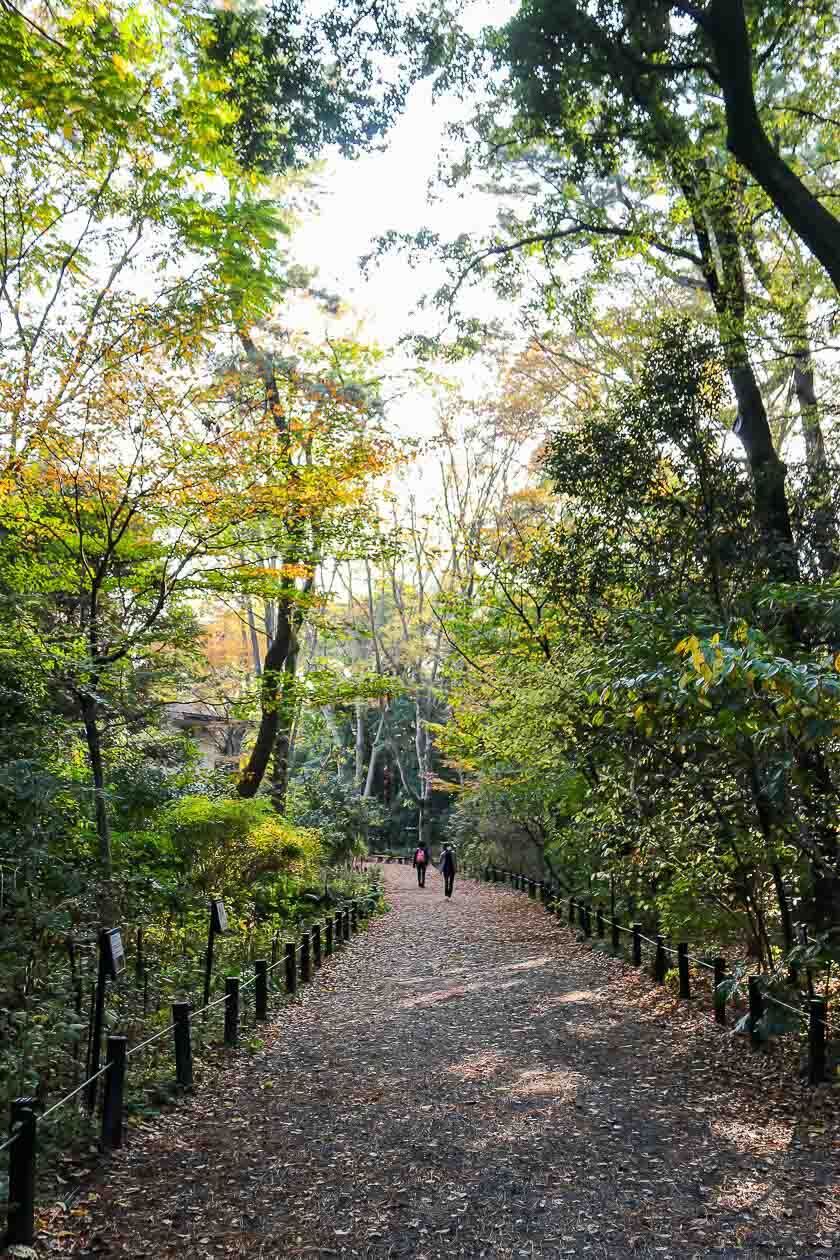 Questions? Ask in our forum.