Autumn Color Report 2014
Official autumn color reports by japan-guide.com
Where to see autumn leaves? - When do trees turn colors? - What trees turn colors?
Schedule of upcoming reports - Post your own report
2014/11/04 - Fuji Report
by raina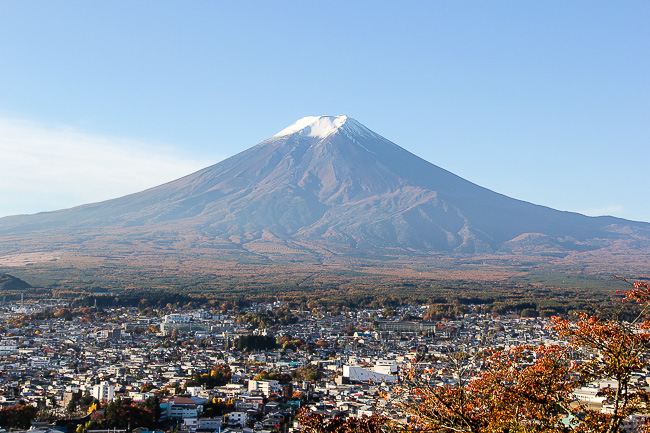 Today, Scott and I headed down to the Fuji Five Lakes (Fujigoko) region at the northern base of Mount Fuji, ten days after Schauwecker's last visit and revisited the area around Lake Yamanakako and Lake Kawaguchiko. Overall, the colors have improved and will continue to develop further in the weeks to come. Incidentally, Schauwecker and Joe went to Hakone today and did a report from the other side of Mount Fuji.
We started early at Chureito Pagoda, a popular cherry blossom spot with a view of Mount Fuji. In Schauwecker's last trip, he reported that the cherry trees were already quite advanced, and today, they were a little past their peak and beginning to lose their leaves. However, the maples were still approaching peak and sporting different colors.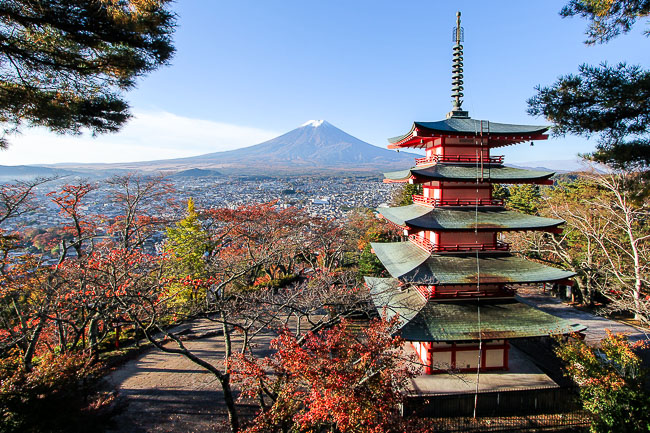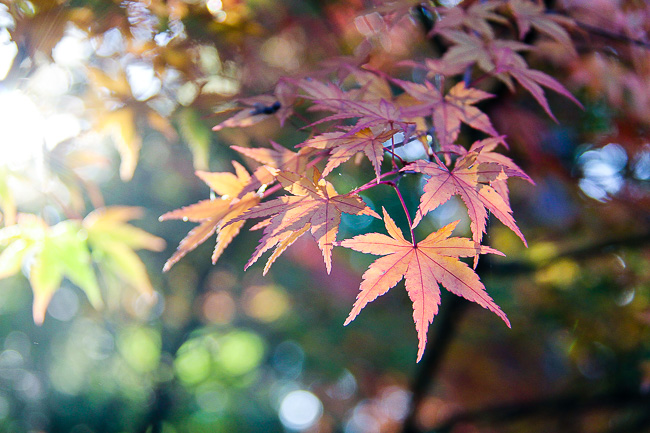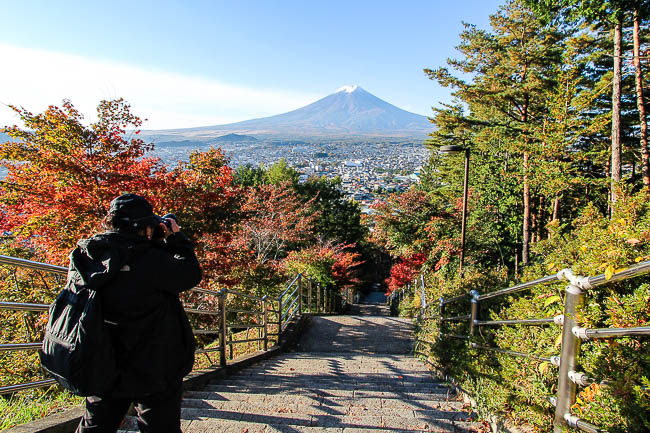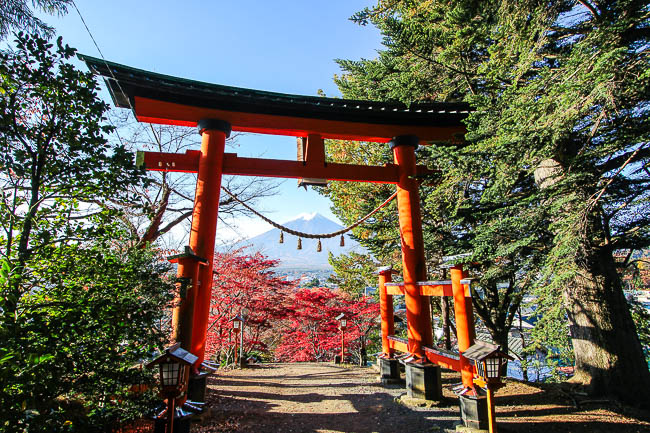 From the pagoda, we moved to the Lake Kawaguchiko area. We started an observatory, Koyo Dai, and took in 360 degree views of Mount Fuji, various nearby mountain ranges and the autumn colors below. Entry to the top of the observatory costs 150 yen per person and Lake Yamanakako, Saiko and Motosuko, as well as Aokigahara Jukai (a large forest) were visible from the top.
Next stop on our list was the Maple Tunnel; the autumn colors there were approaching peak with some trees advancing faster than others. At Oishi Park, the fiery red kokia bushes that reminded me so much of the toy troll doll's hair were now brown. However the park offers great views of Mount Fuji and we saw many tourists taking pictures with the mountain the background. There is a Koyo Festival at the park until November 24 with daily illumination until 22:00.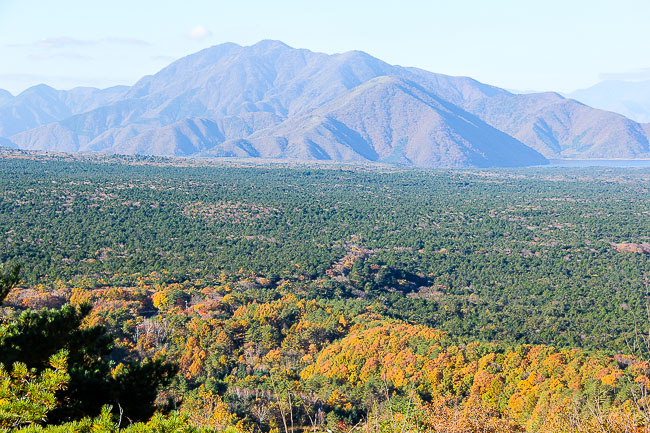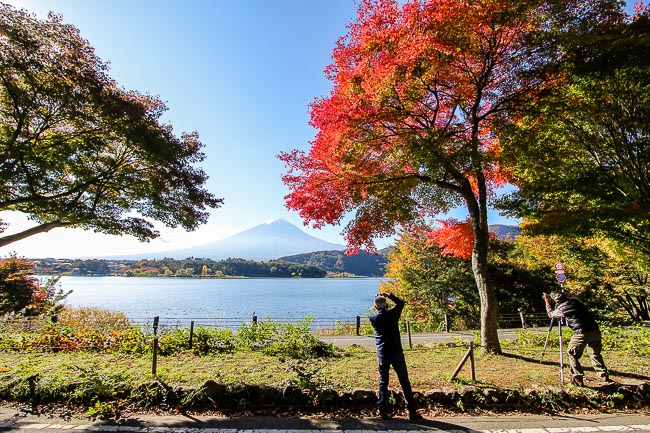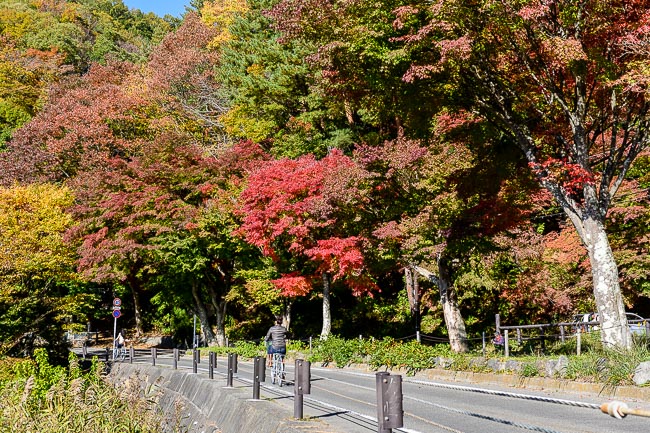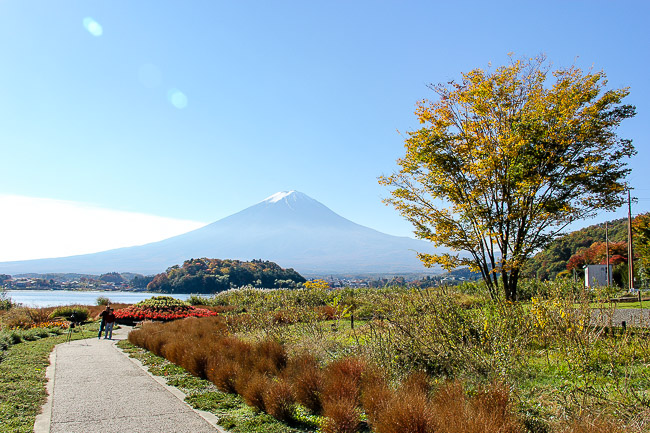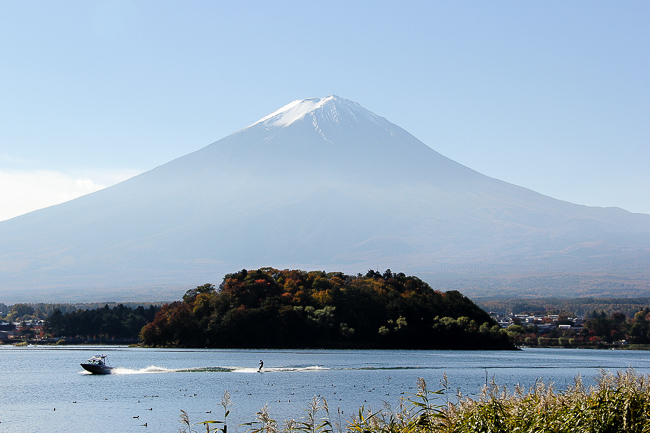 Moving on to the Maple Corridor, the colors have improved a little since ten days ago. While the middle of the corridor were still very green, the ends have more color. At the promenade along the northern shore of Lake Kawaguchiko however, the autumn colors were at their peak. The Koyo Festival at the Maple Corridor and near the promenade will carry on until November 24 with daily illumination until 22:00. We took a short walk around the area before leaving Lake Kawaguchiko and headed for Lake Yamanakako.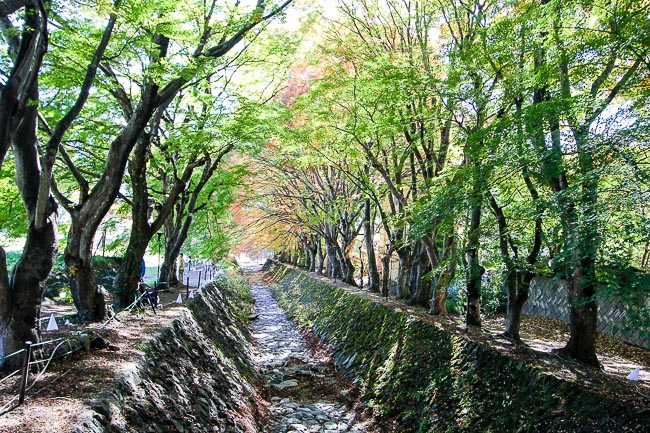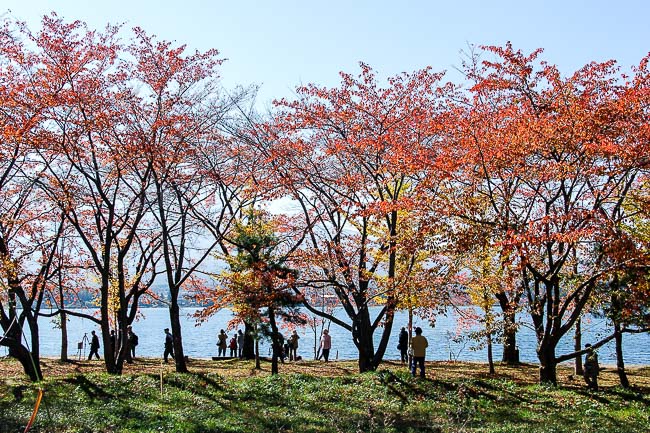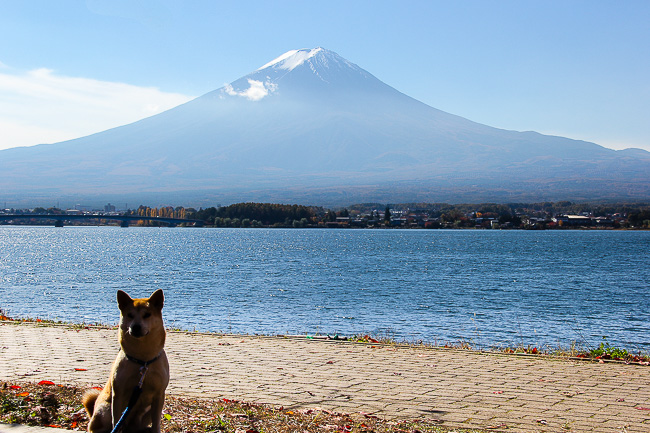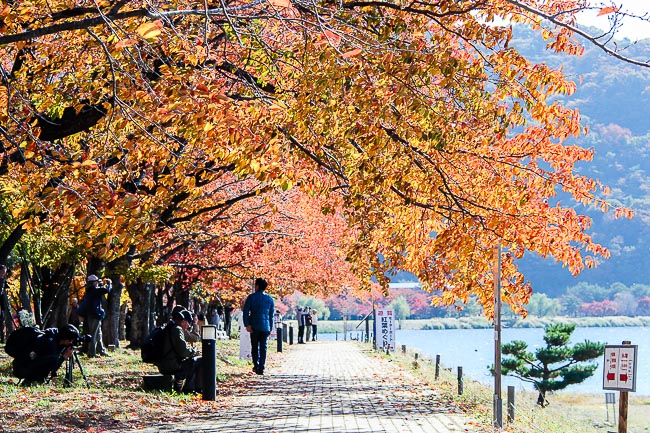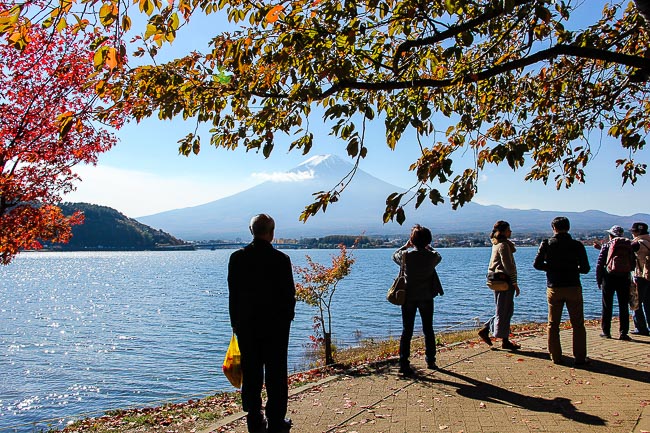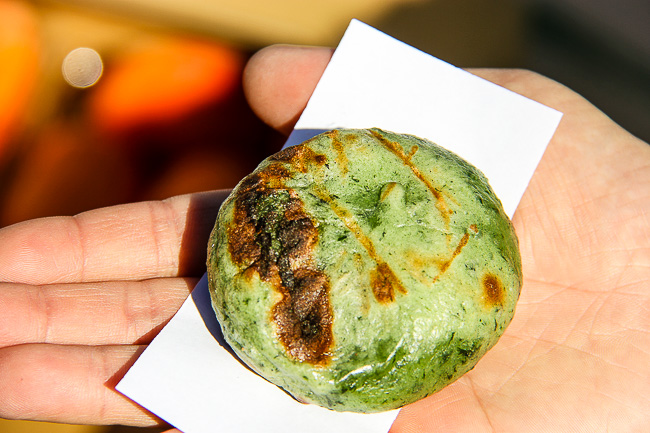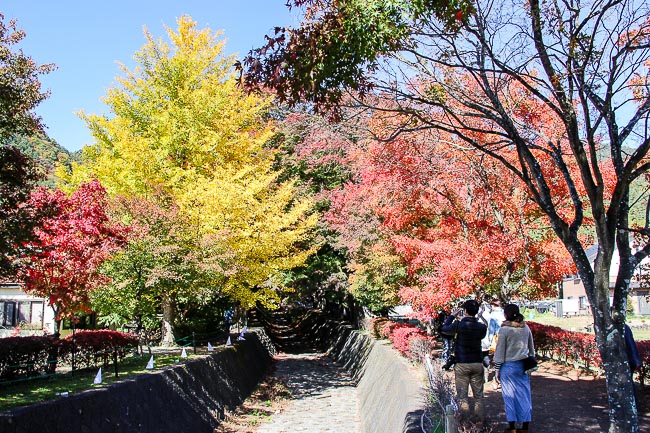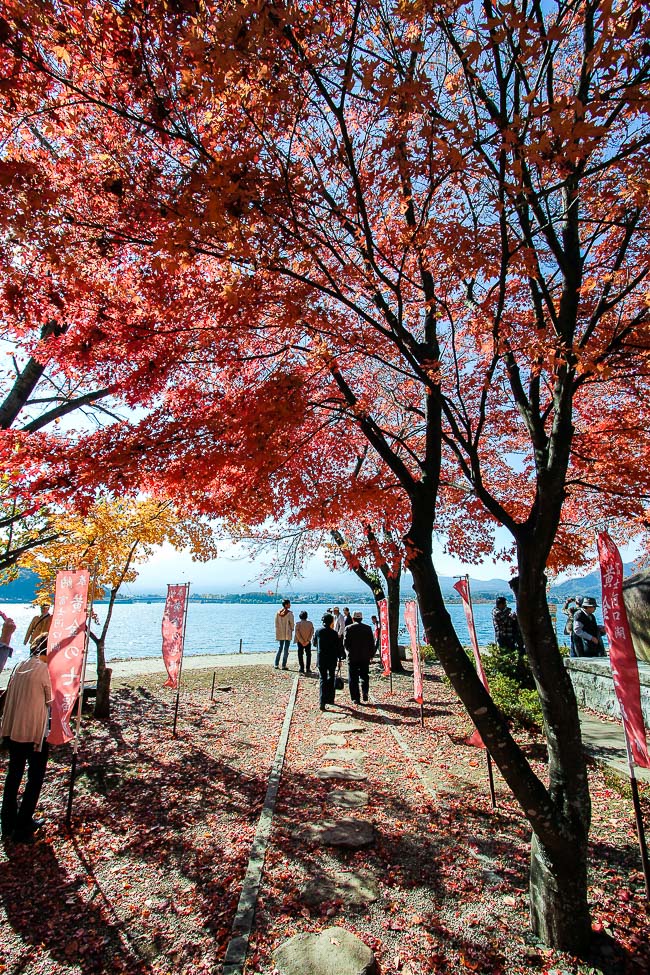 Lake Yamanakako was our final stop for today and we went to Yuyake no Nagisa Park first where the trees were at their peak. The park has an autumn festival that runs till November 9 with daily illuminations until 21:00. To round off our trip to the Fujigoko area, we went to another observatory, Panorama Dai, for more panoramic views of the region.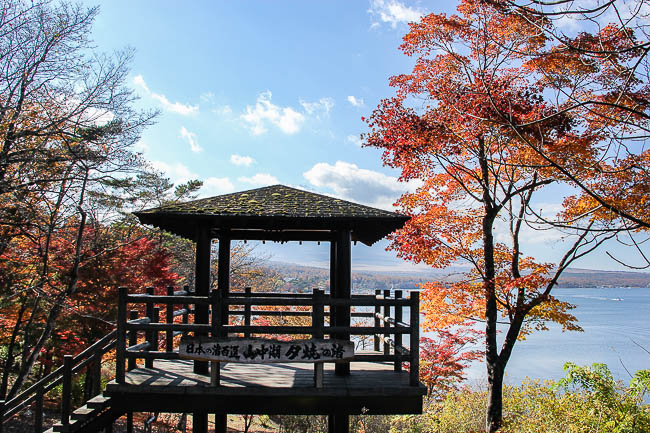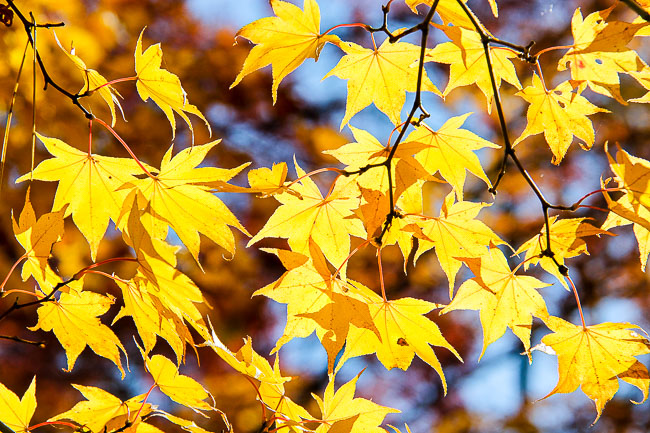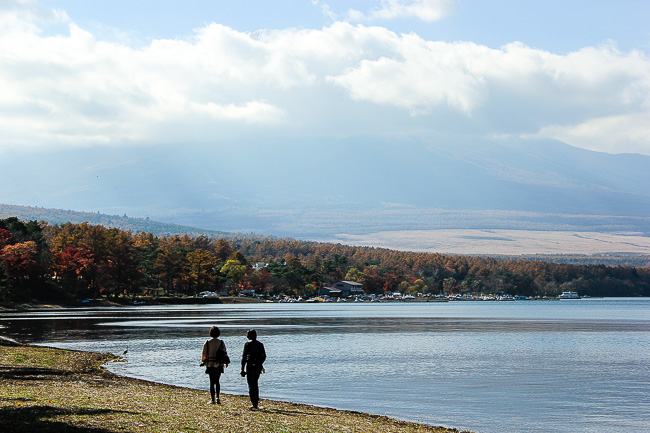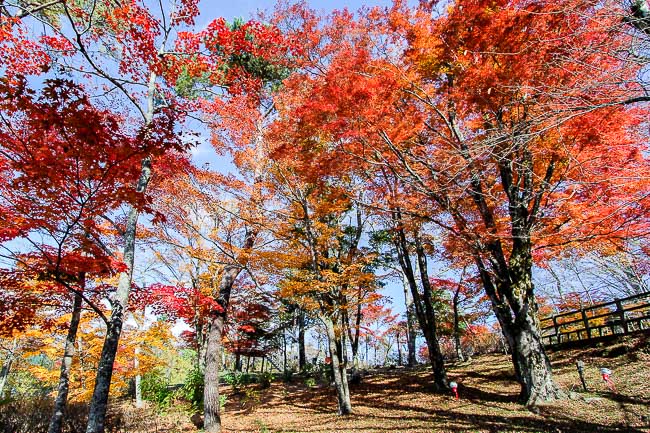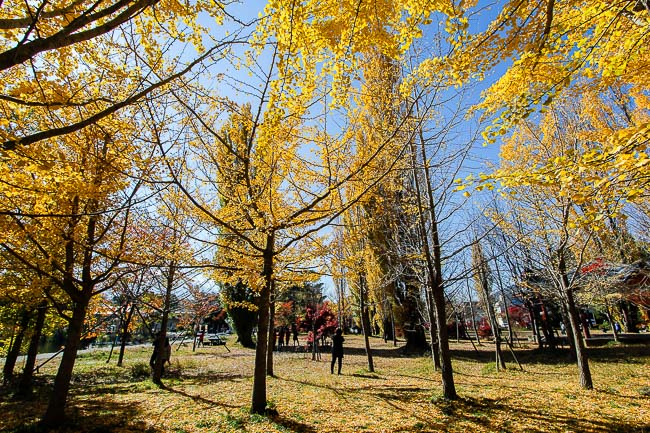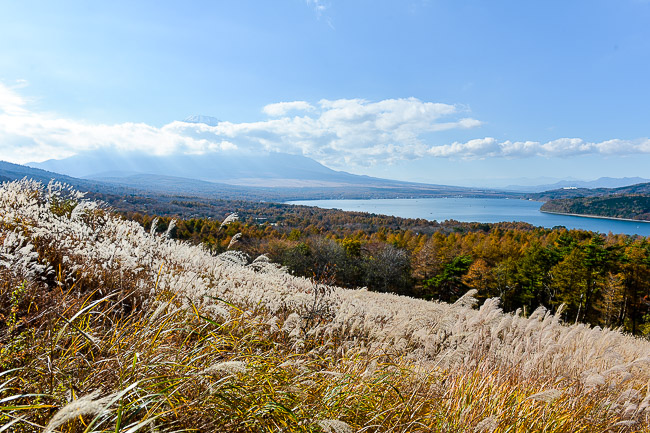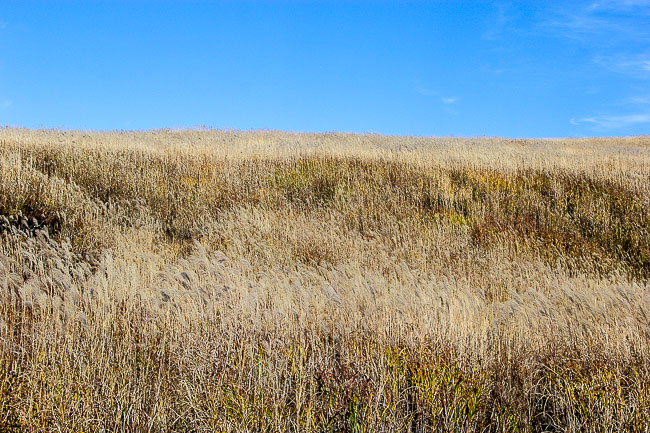 Questions? Ask in our forum.