Autumn Color Report 2014
Official autumn color reports by japan-guide.com
Where to see autumn leaves? - When do trees turn colors? - What trees turn colors?
Schedule of upcoming reports - Post your own report
2014/11/19 - Korankei Report
by raina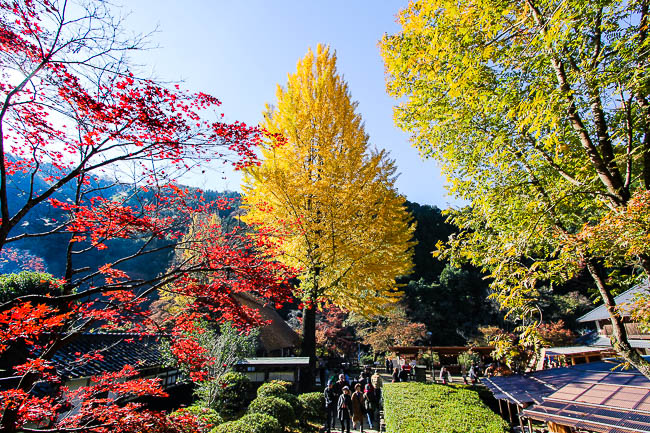 Today I leave the Kansai Region and detour to Korankei, a valley near Nagoya in Aichi Prefecture, that is famous for its autumn colors in the Chubu Region. Getting to Korankei may be a bit of a challenge as it involves transfering to a local bus from the train station. I took the shinkansen to Nagoya Station, transfered to the subway to Toyota-shi Station and finally transfered to a local bus; the entire from Nagoya Station took about two hours.
I was excited to go to Korankei because it looked like a beautiful autumn color spot, and I wasn't disappointed. The maple trees along the river were almost at their peak, and would probably need a few more days of sunshine and cooler night time temperatures for the colors to develop in intensity. The colors looked similar compared to the same time a year ago, and seem to be developing at a similar pace. The maple trees further from the river and closer to the wooded area were still relatively green and looked to be at least a week away from peak.
There were many visitors who arrived by the bus loads to enjoy the autumn colors, and I walked along the river and crossed Taigetsukyo bridge with them. The Korankei square was crowded with visitors and stalls selling local delicacies. Ginkgo trees around the plaza were at their peak with leaves starting to fall, and it all created a beautiful mess of colors on the ground: green moss, yellow leaves, fallen brownish-red maples. The annual autumn color festival at Korankei will run till November 30 with daily illumination from sunset till 21:00.
I kept walking along the path parallel to the river and crossed Koranbashi bridge, a suspension bridge, to get to Asuke Village. The village seemed busy with smoke coming out from the traditional houses and people filling their stomachs.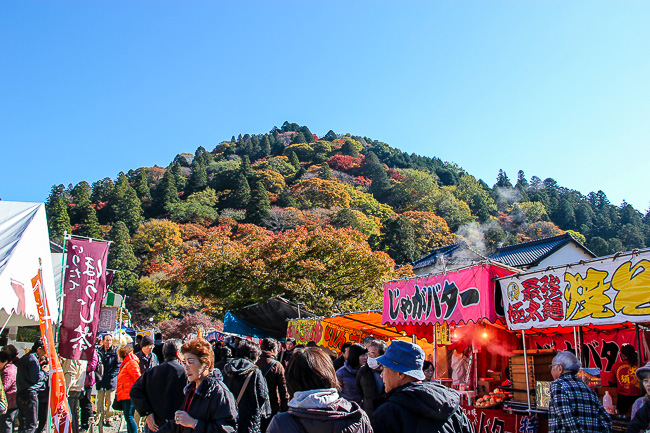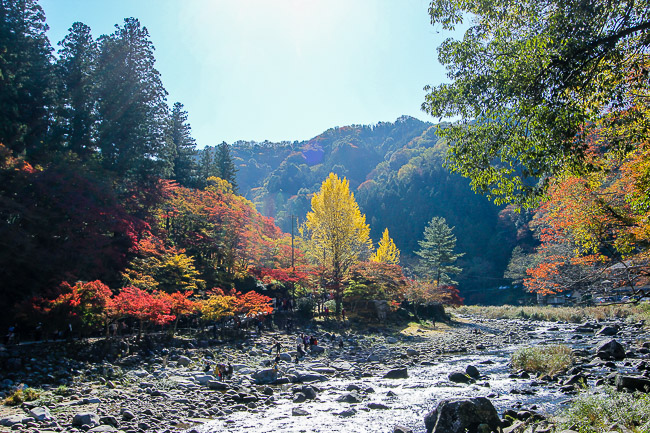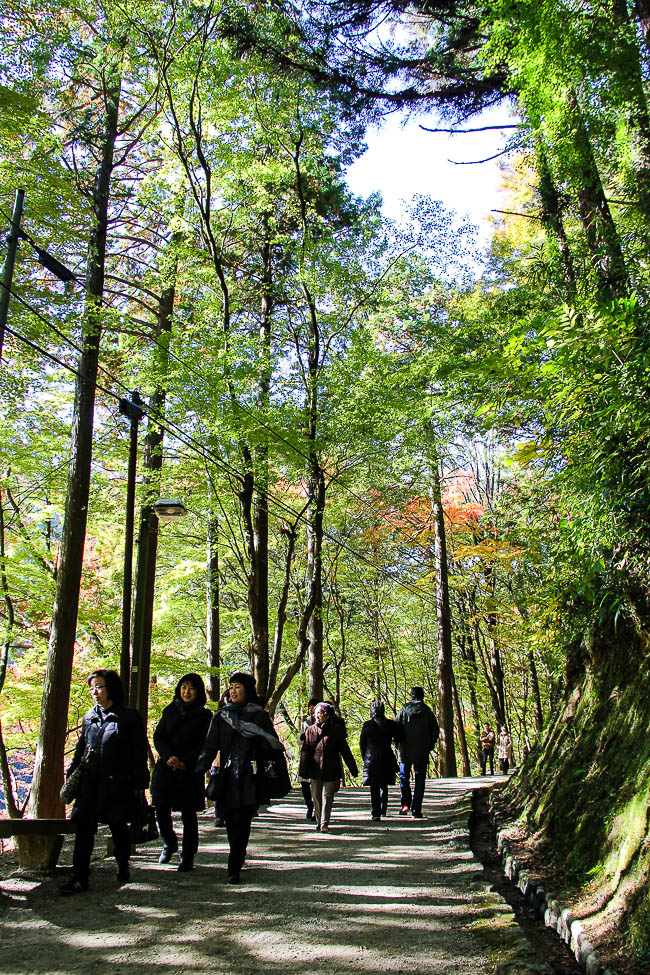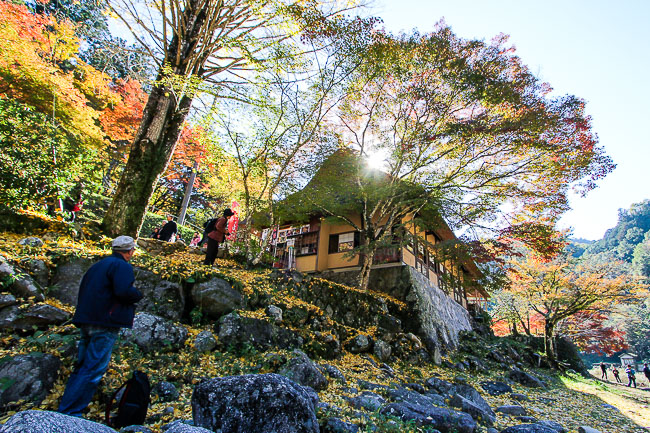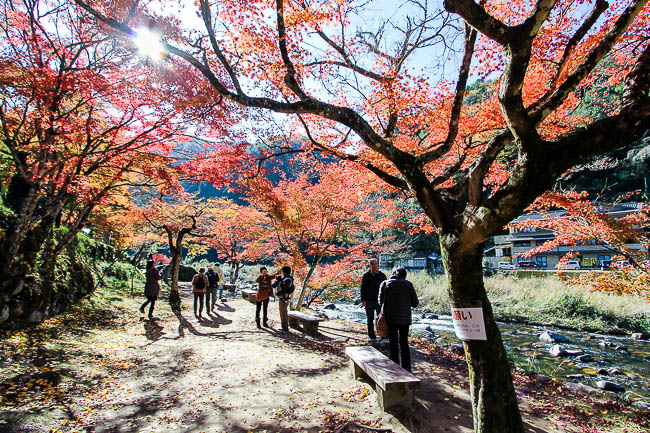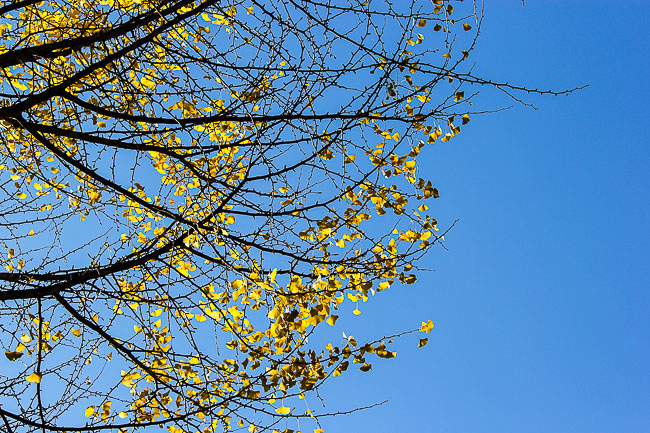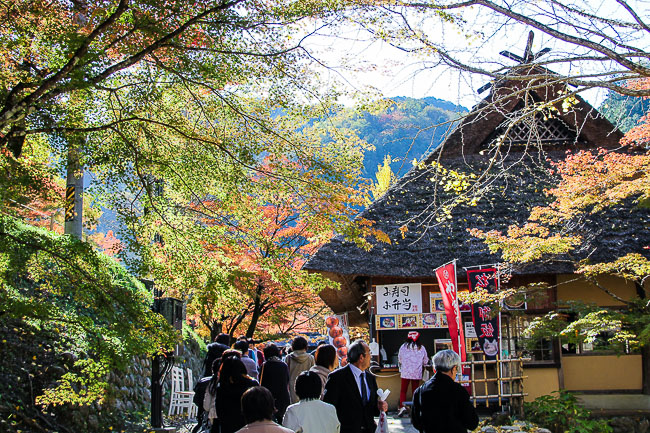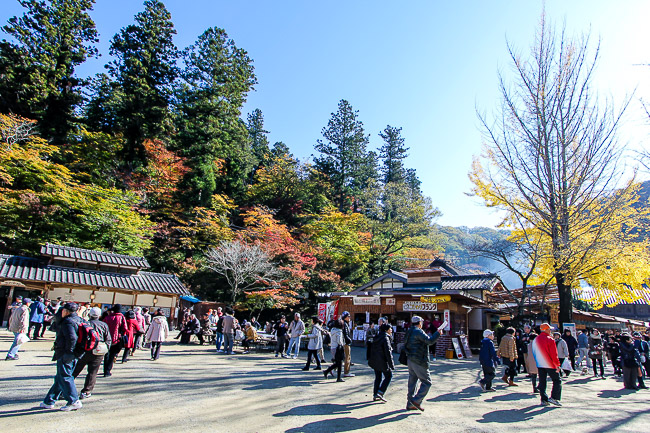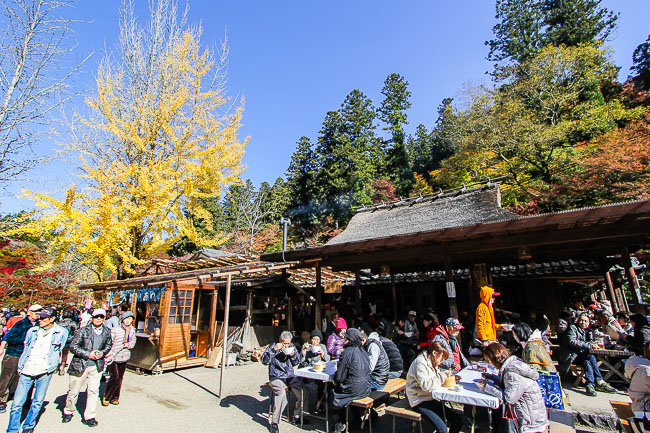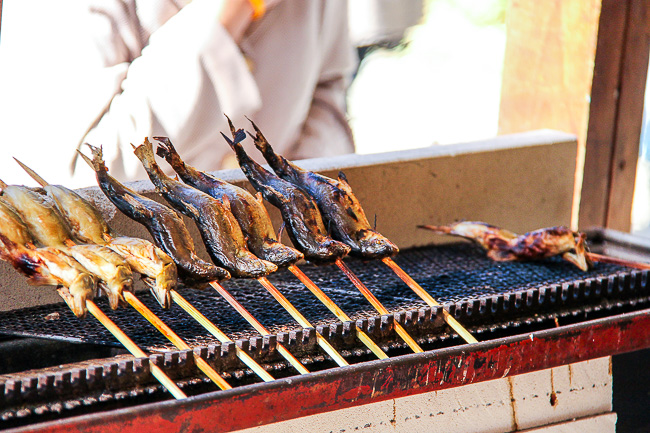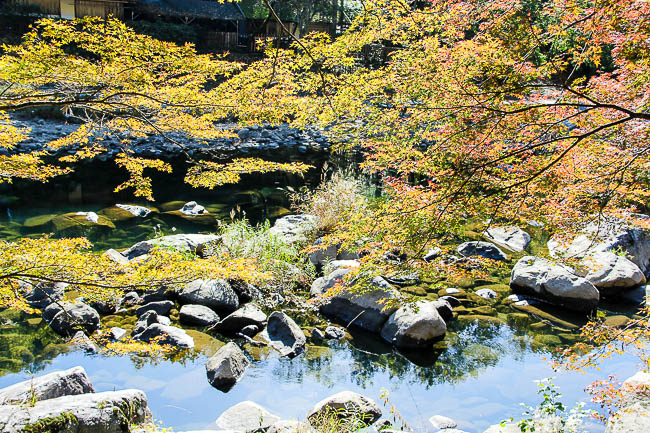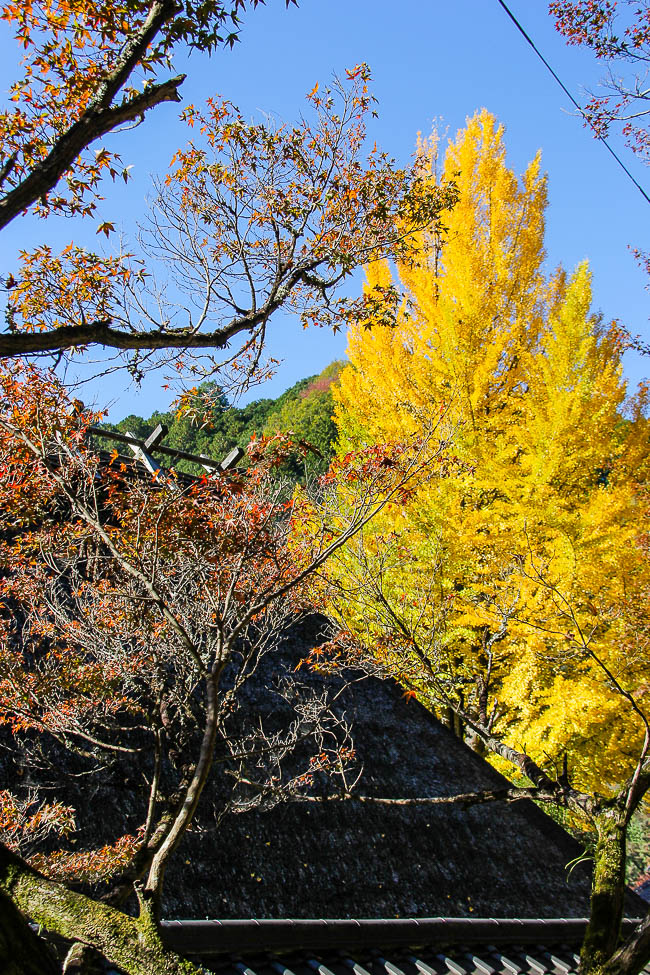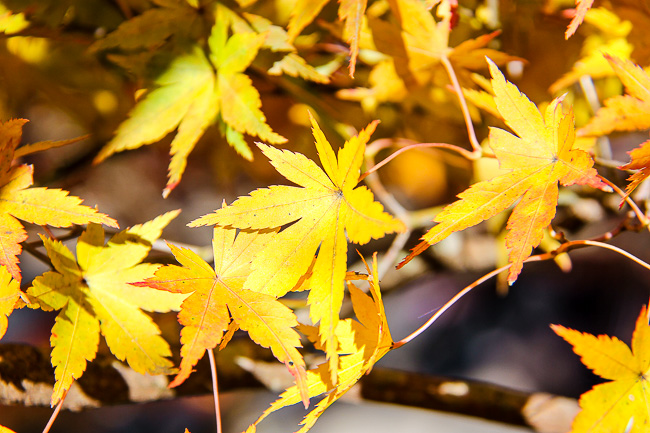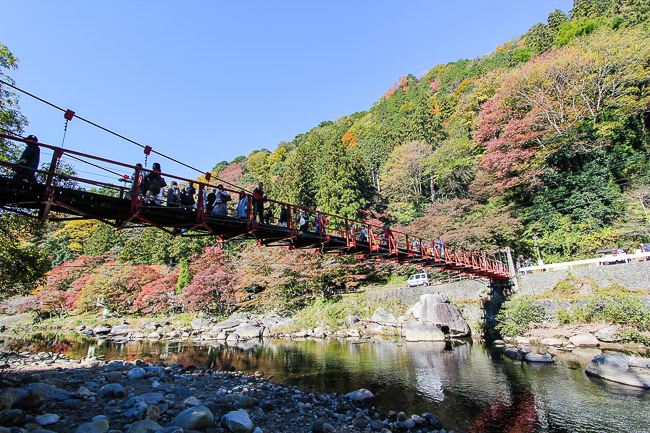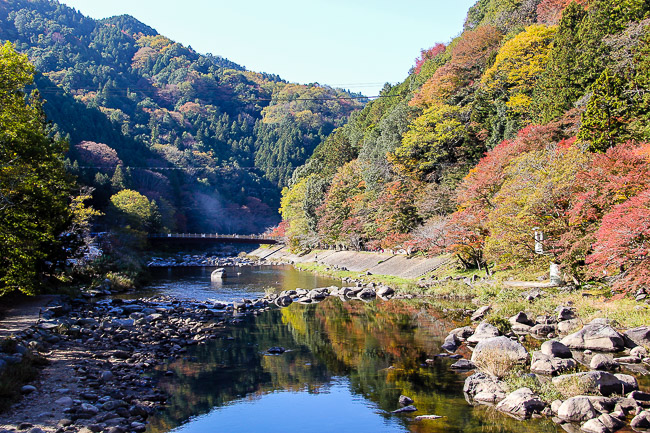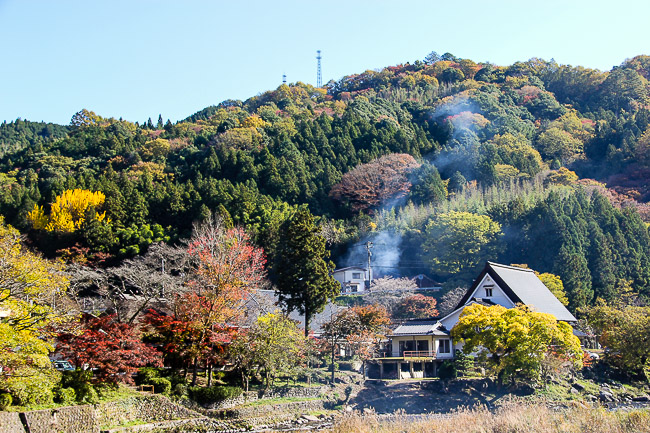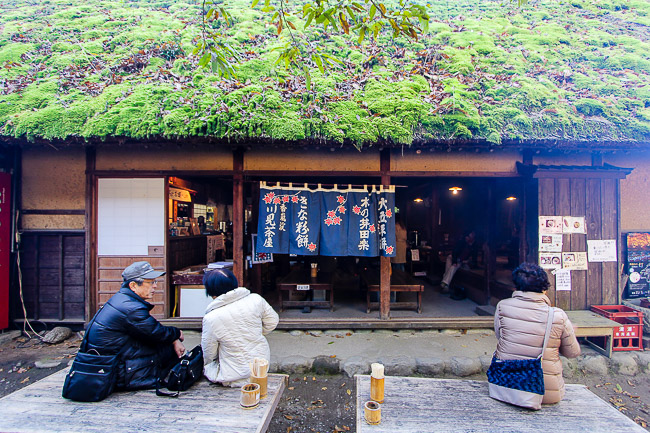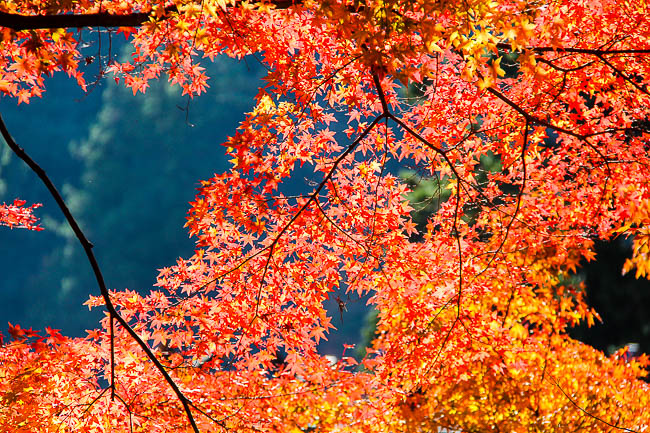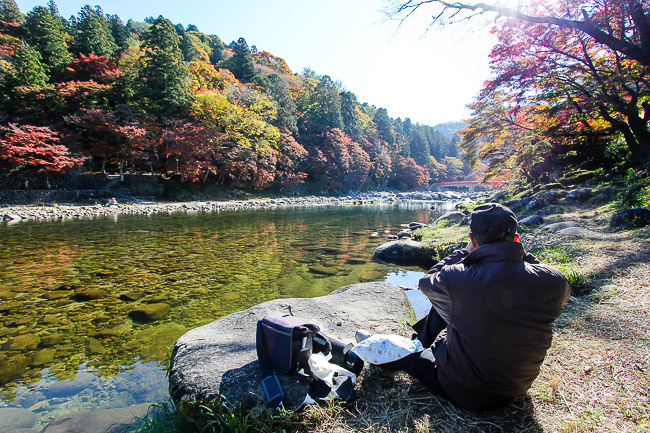 Questions? Ask in our forum.