Kurobe Gorge: Starting to Change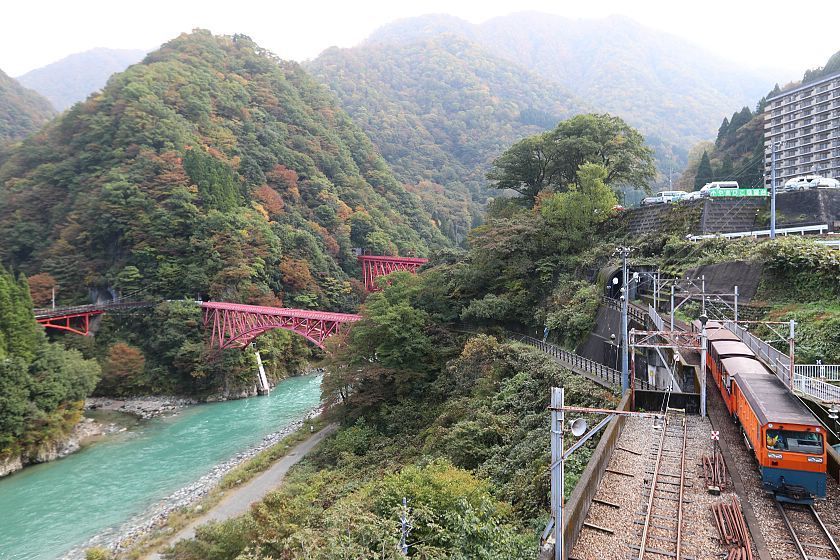 Today I visited the Kurobe Gorge in Toyama Prefecture by taking the unique Kurobe Gorge Railway from Unazuki Onsen to its terminal station, Keyakidaira. In the average year, the autumn colors in the gorge are best between late October and mid November. However, this year they seem to be over a week behind their average pace, so I wasn't surprised to find the season at a rather early state today.
Around Unazuki Onsen at the entrance to the gorge, the trees have only just started to change their colors. The seasonal hues then intensified somewhat along the exciting 80 minute train journey upriver but remained subdued around Keyakidaira, the last station along the railway, at around 600 meters above sea level. I expect the fall colors to intensify over the coming days and the viewing season to continue through mid November.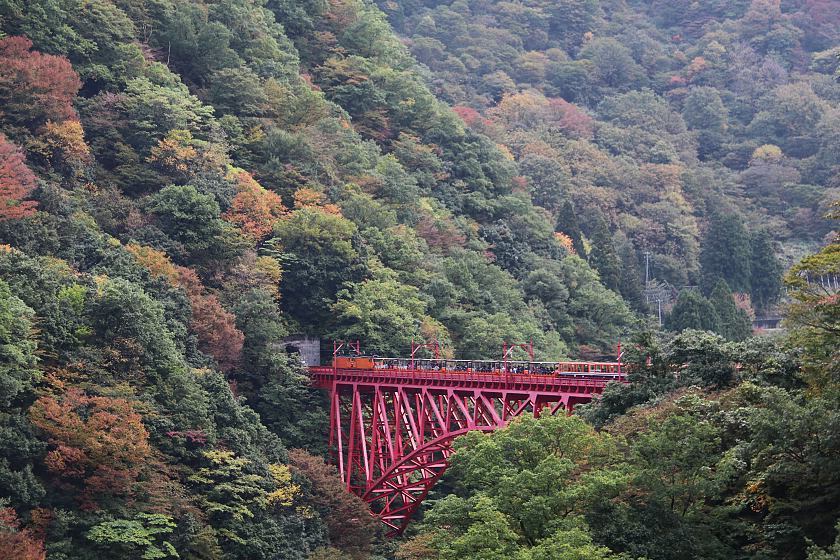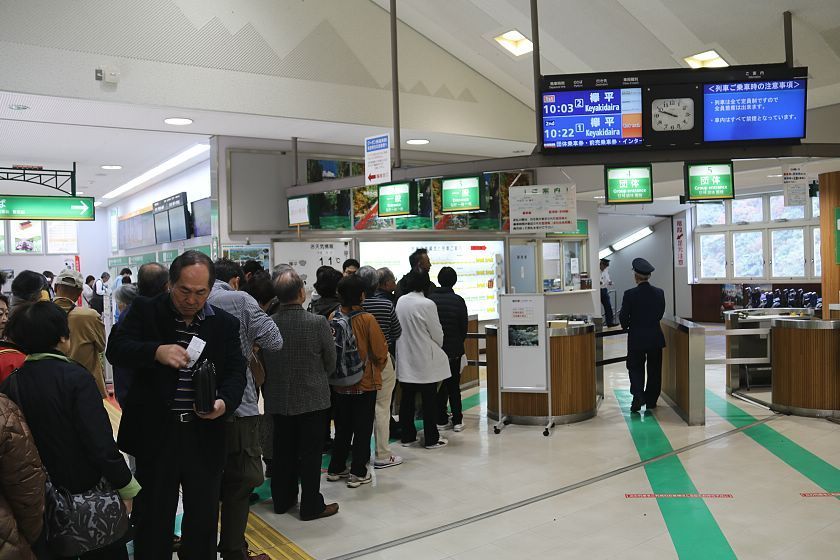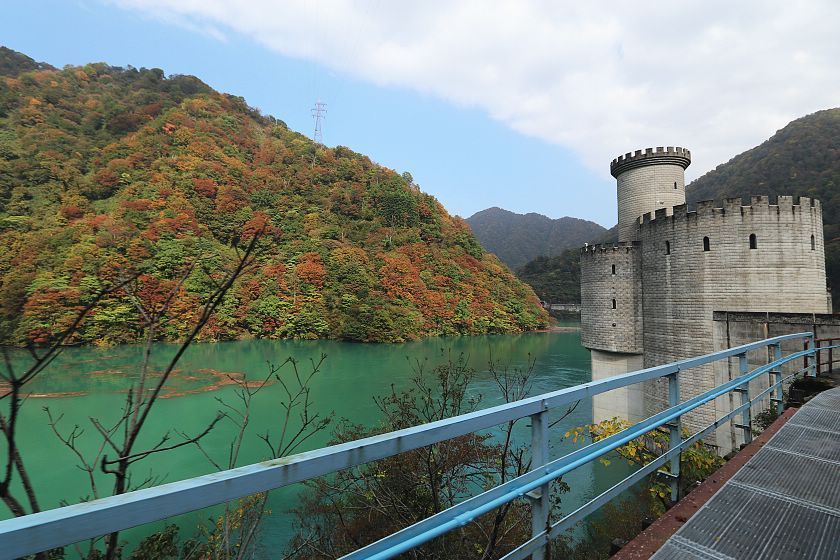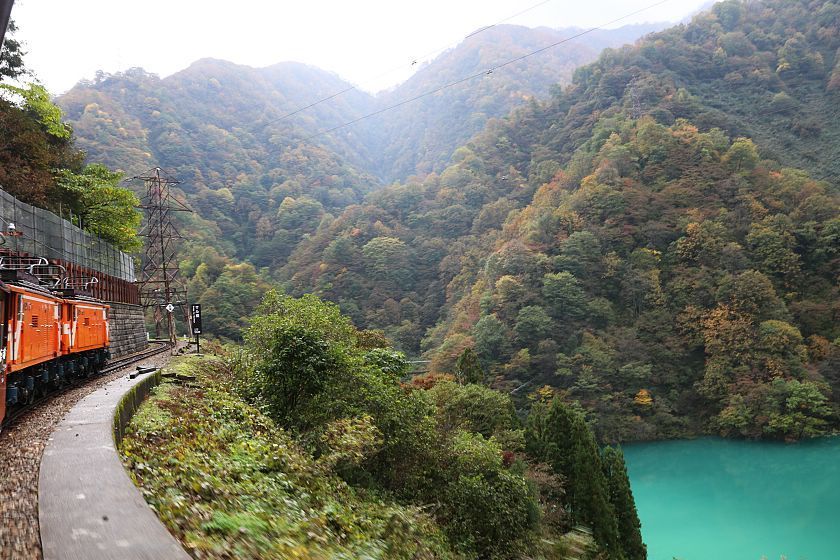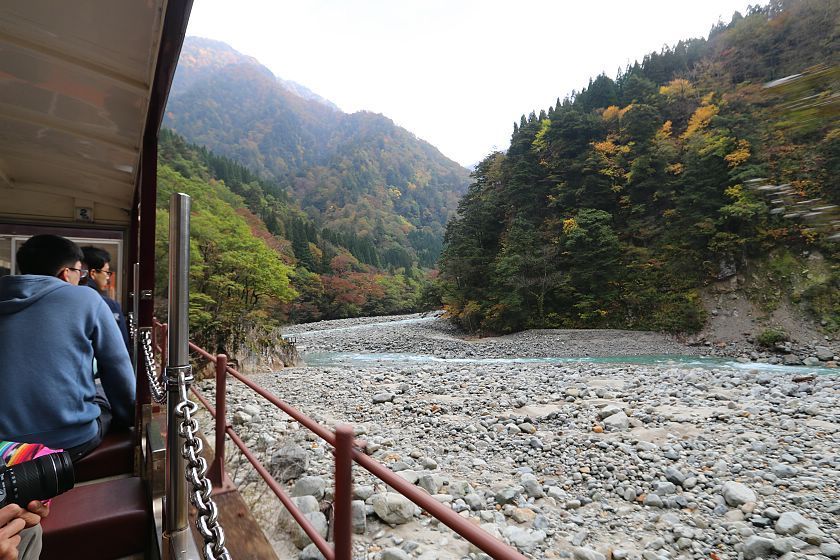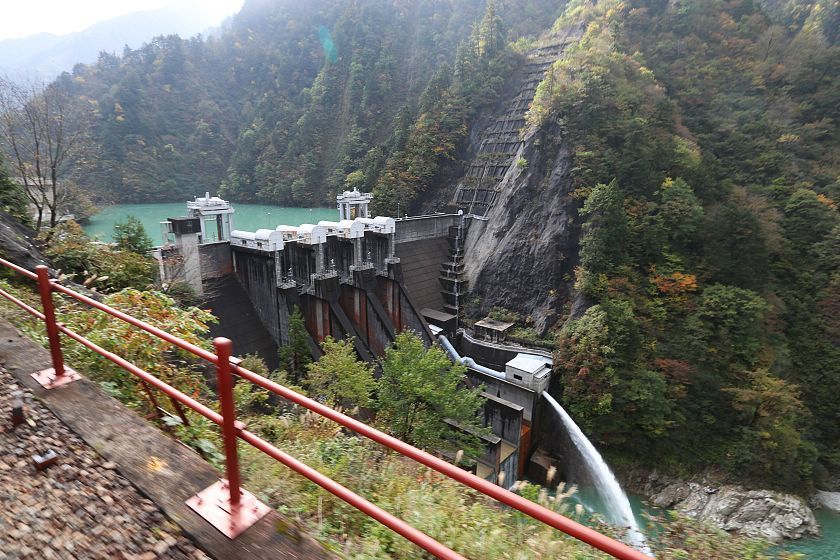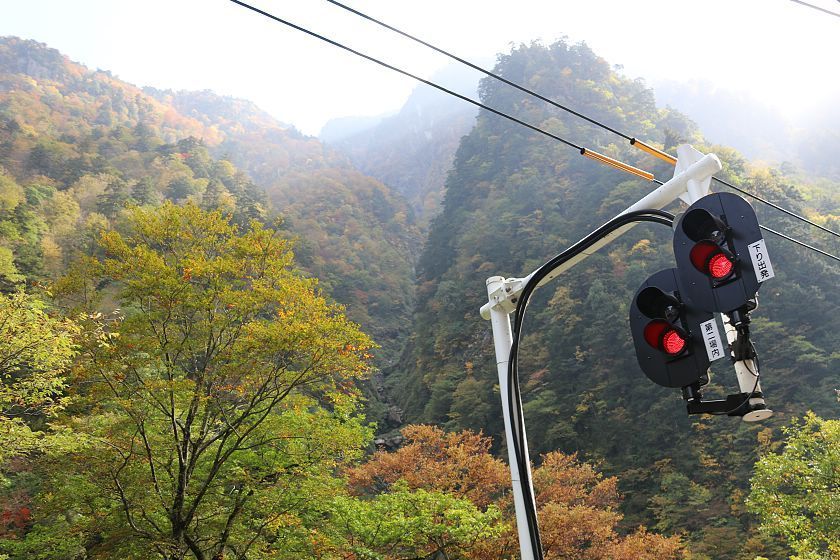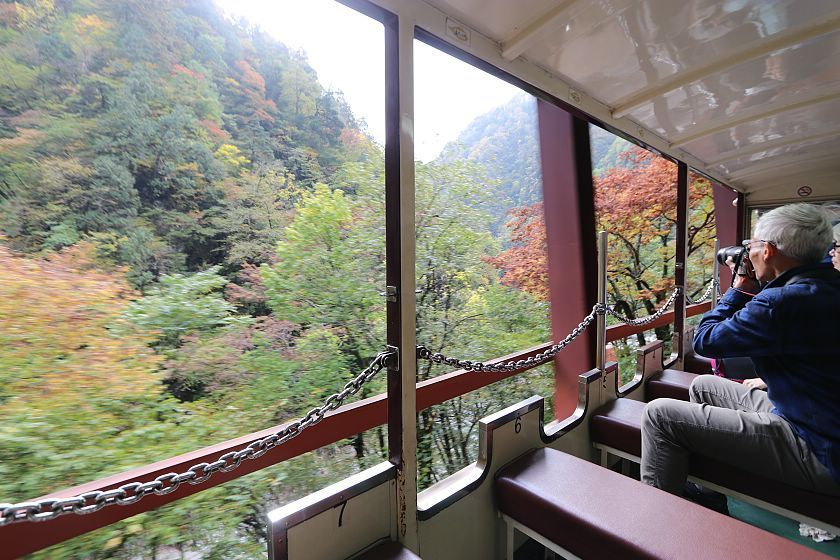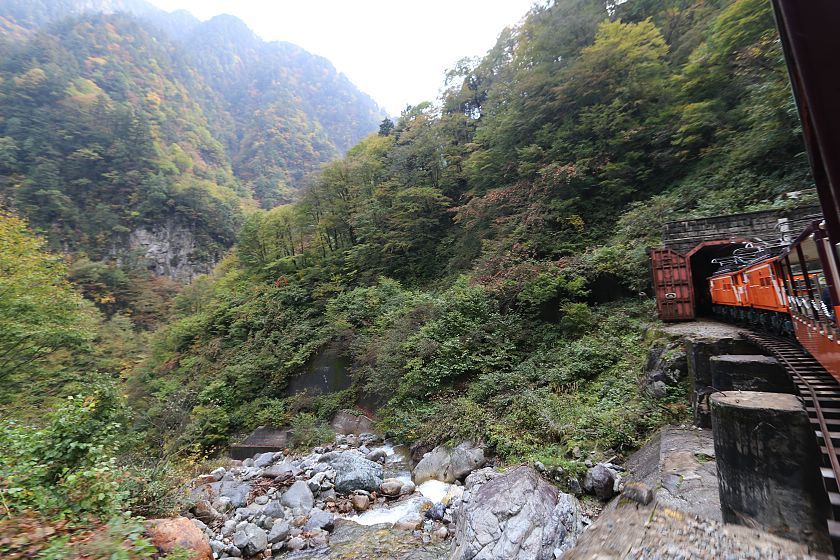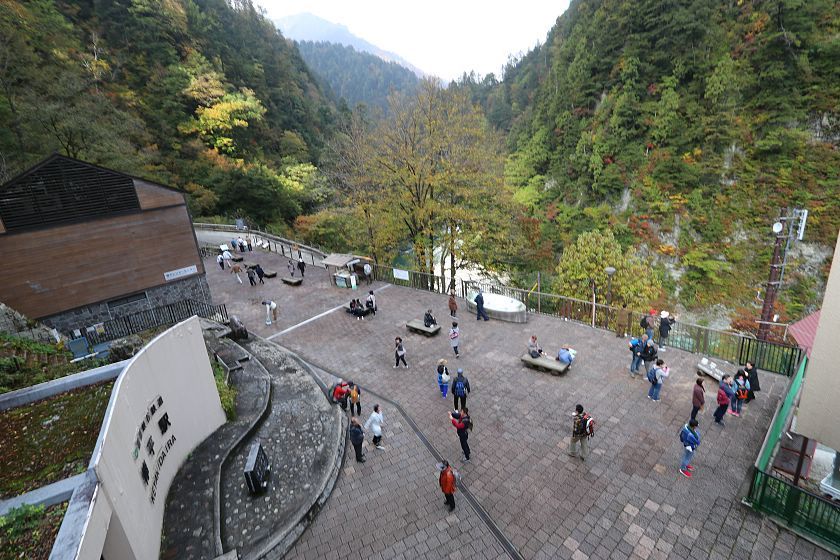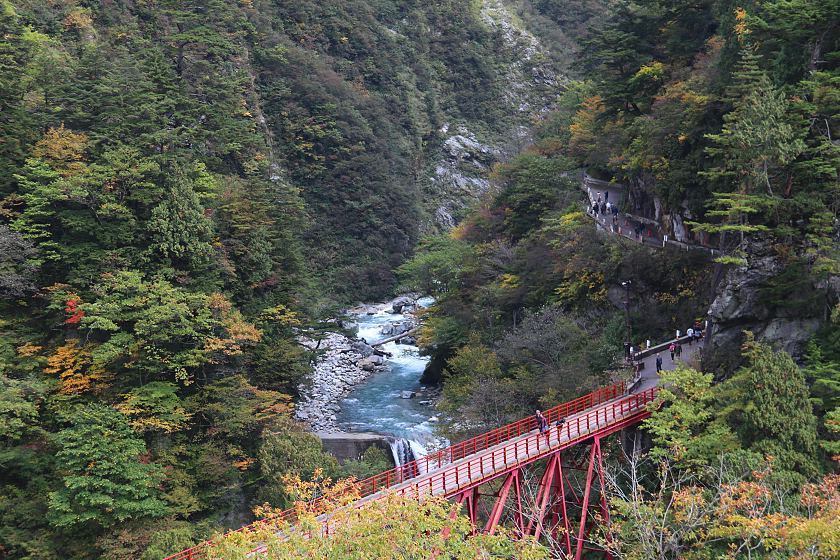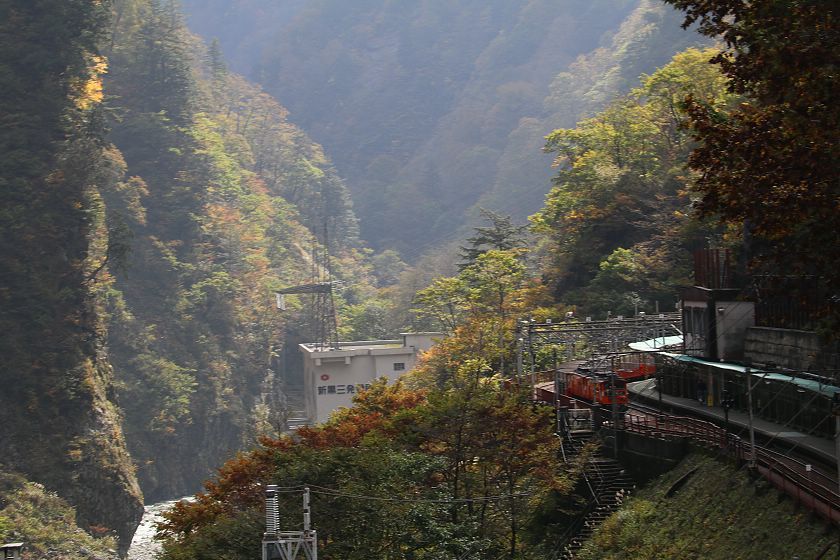 Questions? Ask in our forum.