Autumn Color Report 2014
Official autumn color reports by japan-guide.com
Where to see autumn leaves? - When do trees turn colors? - What trees turn colors?
Schedule of upcoming reports - Post your own report
2014/09/29 - Tateyama Report
by raina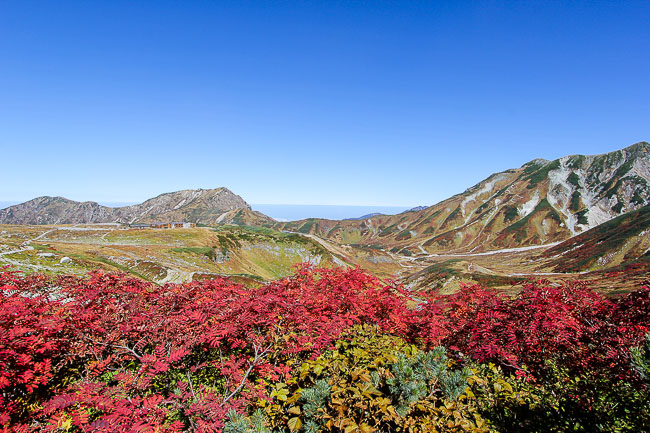 Today, Scott and I made a trip to the Tateyama Kurobe Alpine Route to see some autumn foliage and do a bit of hiking. The Tateyama Kurobe Alpine Route spans between Toyama and Nagano prefectures, and is a spectacular way to cross the Northern Japan Alps by a combination of buses, cablecars and a ropeway. The route leads from Toyama City at the Sea of Japan coast to Murodo at an altitude of 2420 meters before descending into the town of Omachi in Nagano Prefecture. It can be travelled in either direction.
The Alpine Route offers beautiful scenery all year round and is one of the earlier destinations on Japan's main island of Honshu where you can see the seasonal colors. Due to its wide range of elevation, the Alpine Route features autumn colors over an extended time period. Murodo usually sees its alpine plants start coloring around late September, while the seasonal colors last into the month of November in the lower elevations along the route. The colors overall were about one to two weeks earlier than normal and we were really fortunate to have perfect weather conditions and beautiful autumn foliage to see.
We started our journey from the Nagano side in Ogizawa and took the trolley bus to Kurobe Dam. There were many people in hiking gear and full packs with bear bells attached, ready to hike sections of the Alpine Route. At an elevation of about 1460 meters, the trees at Kurobe Dam were still green. However, at 1800 meters at Kurobedaira, the autumn colours were out in full force, with bright red nanakamado bushes flanking specially created pathways around the observation deck. It will not be long before the autumn colors move towards Kurobe Dam.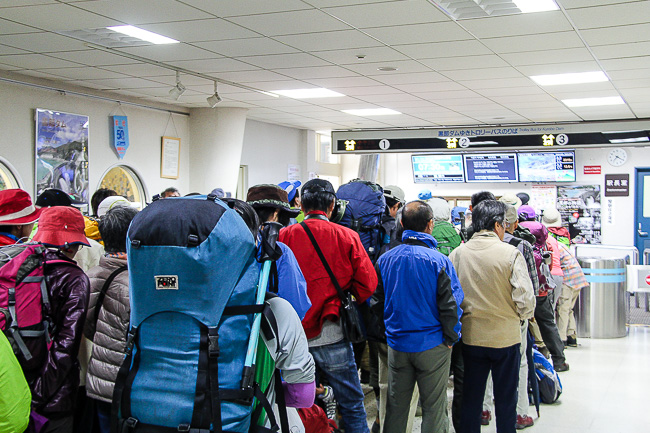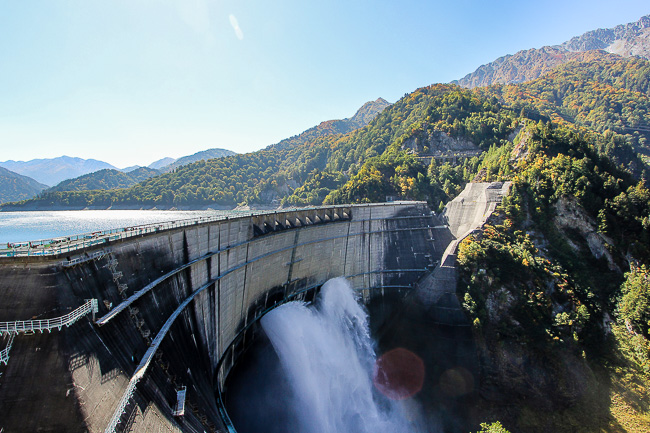 The valley that the Tateyama Ropeway passes was covered in fiery orange and red nanakamado bushes as well as other shrubbery. It made for very impressive view and drew the most gasps of admiration from all the passengers. The colors at the valley here are once again one to two weeks earlier compared to previous years and are expected to develop further, turning the valley yellower.
Once we arrived at Murodo, we started our hike for the day. The route we took brought us up and down mountain slopes, up to an elevation of about 2600 meters and provided gorgeous views of the landscape. We did a loop starting from Murodo terminal towards Ichinokoshi and as we got higher, we saw ice off the trail on the mountain slope. Then we branched off the main trail to Ichinokoshi and headed for Raichozawa. This route brought us through fiery red nanakamado bushes and patches of chinguruma. We also saw alpine grass as we got closer to the campsite. Colors at Murodo and further up are at their peak and it will not be long before they start drying up.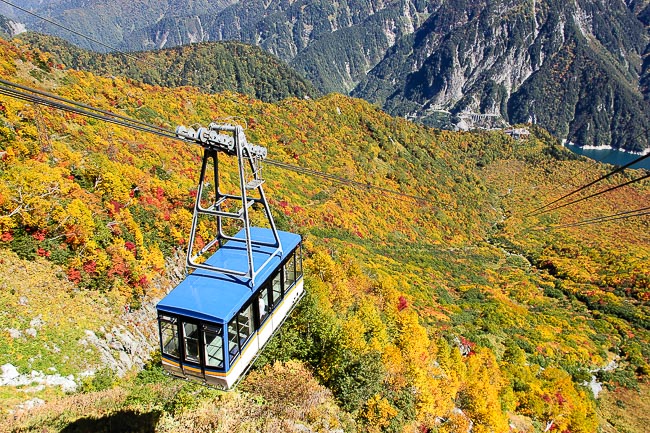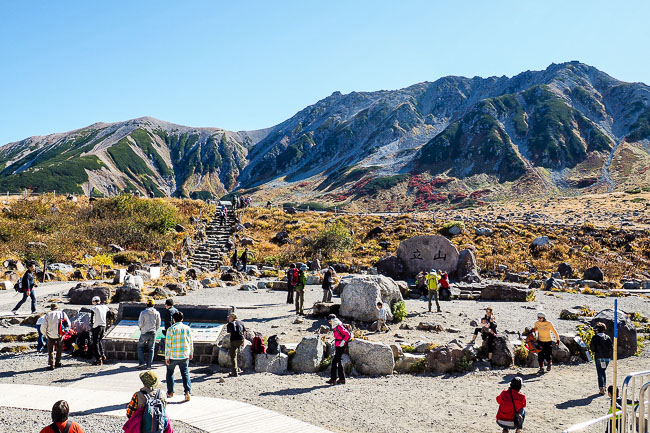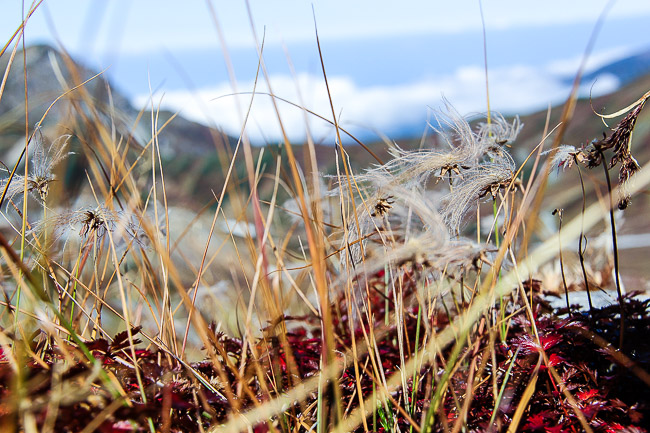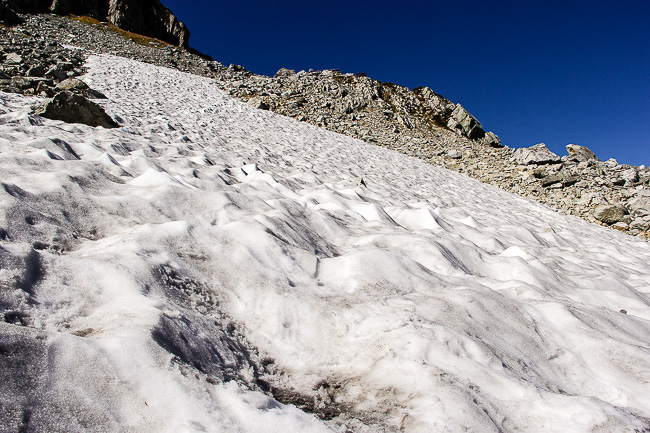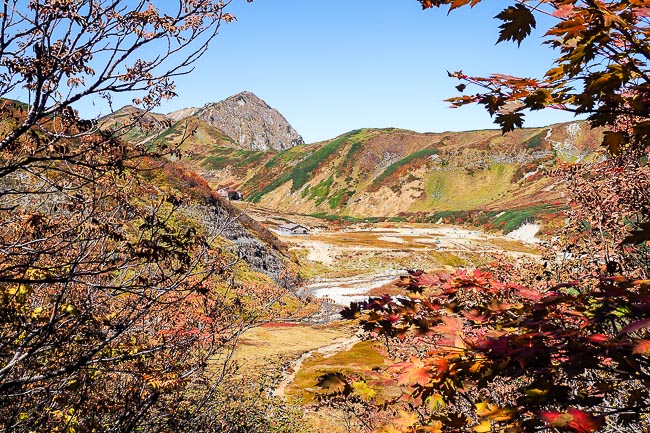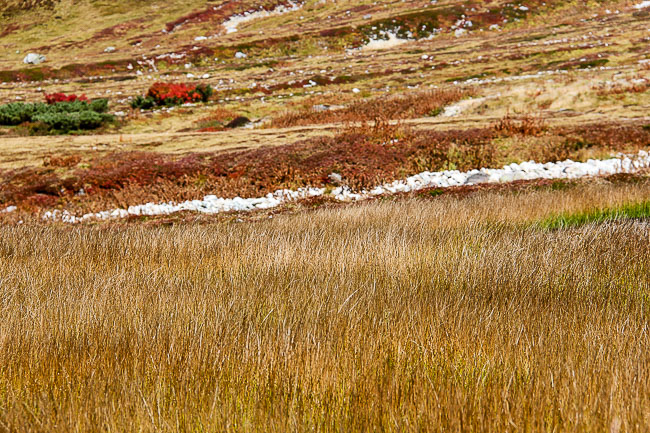 As we approached Raichozawa, the smell of sulphur got stronger as we were near a hell valley. Unfortunately, access into the hell valley remains closed due to the emissions of poisonous volcanic gases. However, we were still able to view the hell valley from a distance along various parts of the trail. Once back at Murodo terminal, the crowd had gotten larger with tour groups and the shorter walking route was crowded with tourists.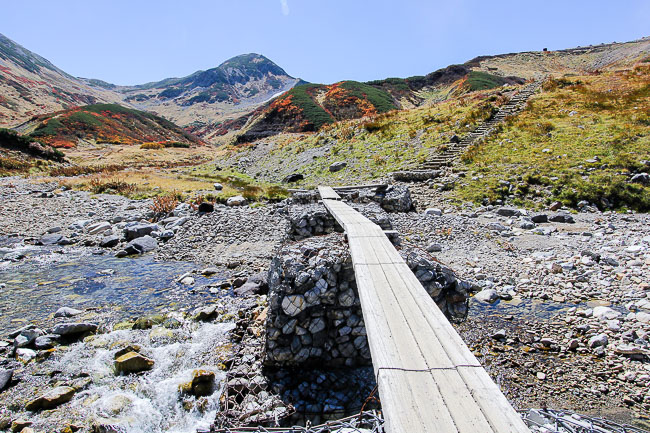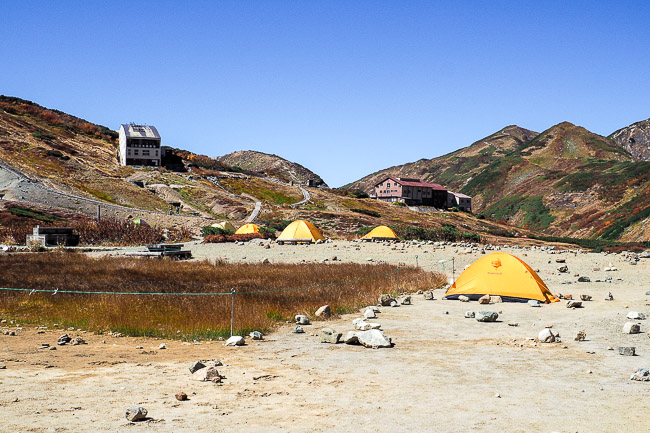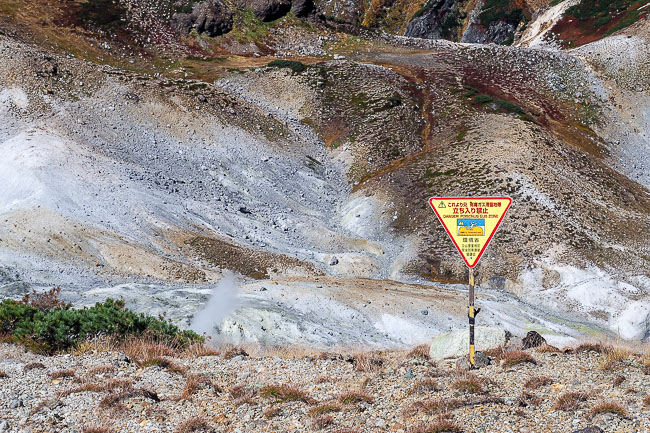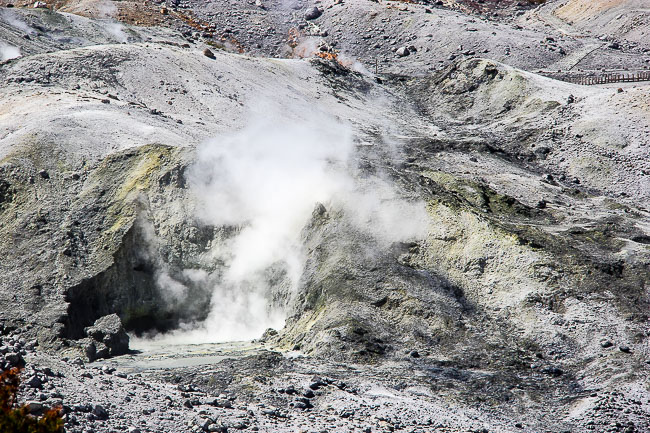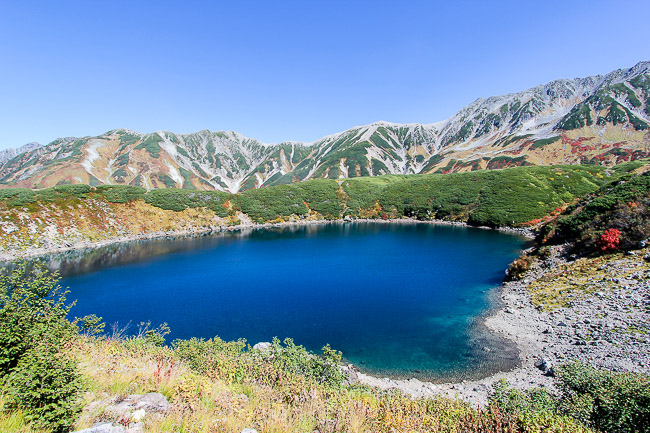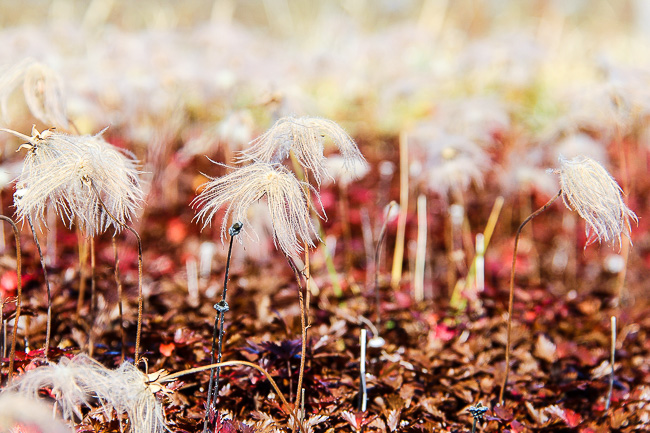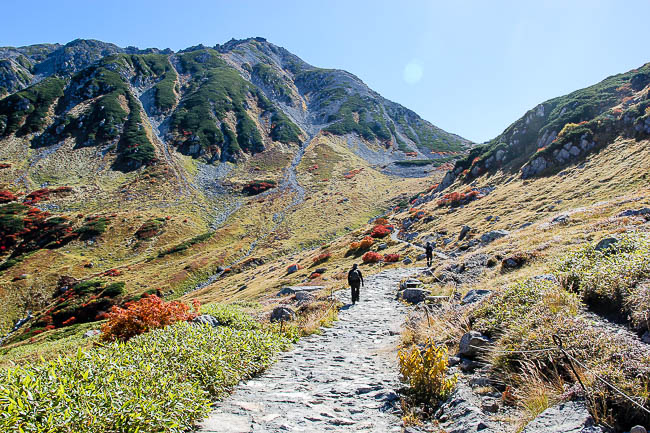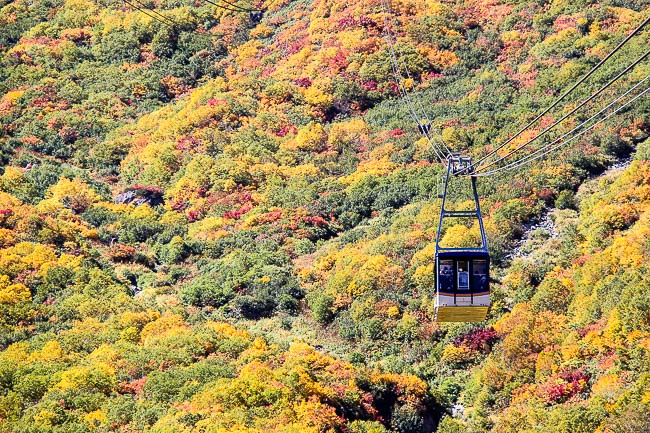 Questions? Ask in our forum.