Autumn Color Report 2012
Official autumn color reports by japan-guide.com
Where to see autumn leaves? - When do trees turn colors? - What trees turn colors?
Schedule of upcoming reports - Post your own report
2012/10/24 - Nikko Report
by sean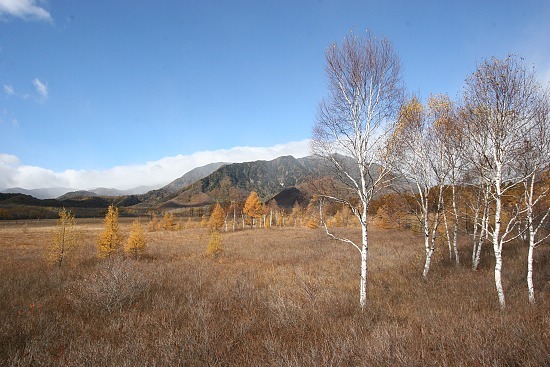 Following our previous reports on Nikko last week and the week before, today I visited again to check out the progress of the autumn colors there. I approached from the west on the higher elevations of Konsei Pass, before descending to the city center of Nikko, making stops along the way.
That's why there is the saying "as unpredictable as the weather": yesterday I checked the weather forecast and it predicted only a 20% chance of precipitation for today. But as I arrived at Konsei Pass expecting autumn colors, I got snow landscapes instead. Making a stop outside Konsei Tunnel, I found many trees to have already shedded their leaves, leaving the yellow from deciduous needle-leaved trees to provide some warm colors in the snow.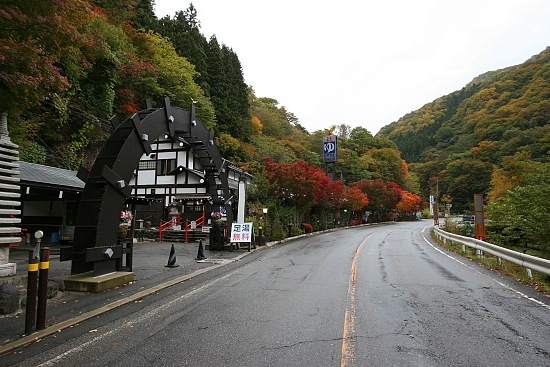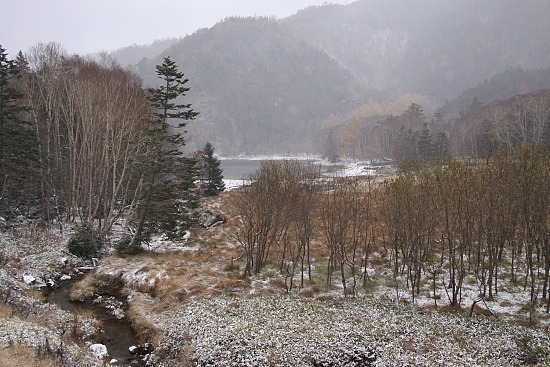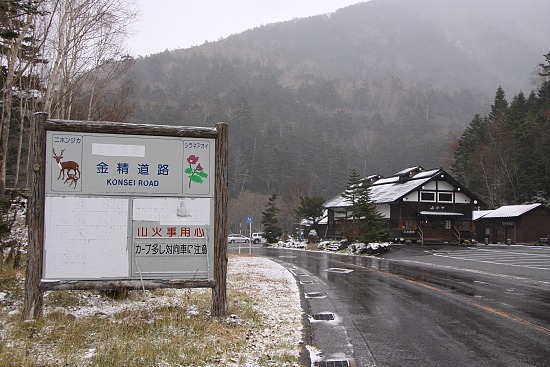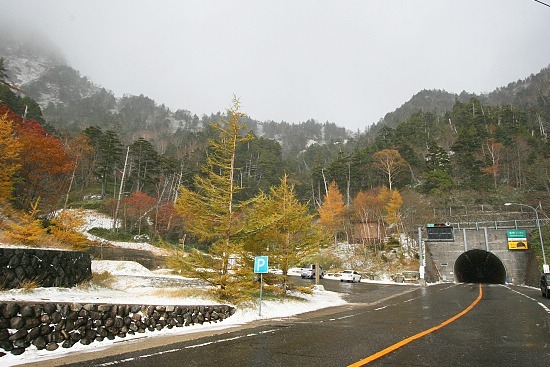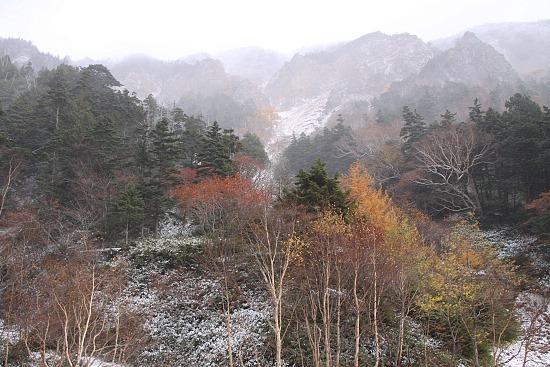 As I headed downhill towards Yumoto Town, the sky started to clear, and with visibility improvement also came an increasing variety of autumn colors. I looked up and was amazed: don't remember ever seeing clouds move so fast. By the time I reached the town, archipelagoes of blue appeared in the sea of grayish-white above.
Yumoto Town was looking good today, with the right mix of brown barren branches, red, yellow and a whole spectrum of colors in between. As the weather improved, the tourists started to appear in bulk as well.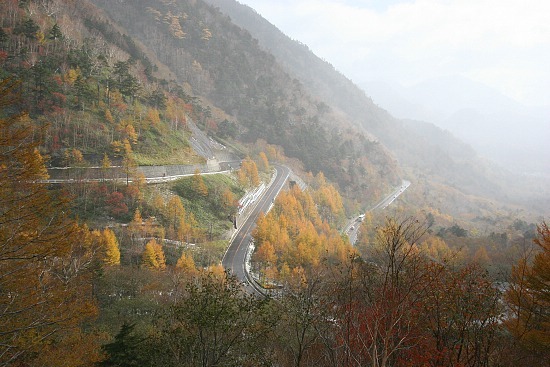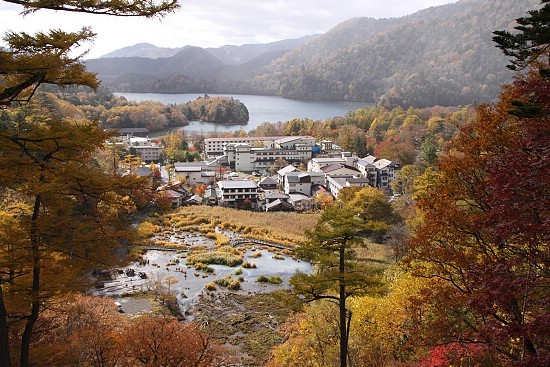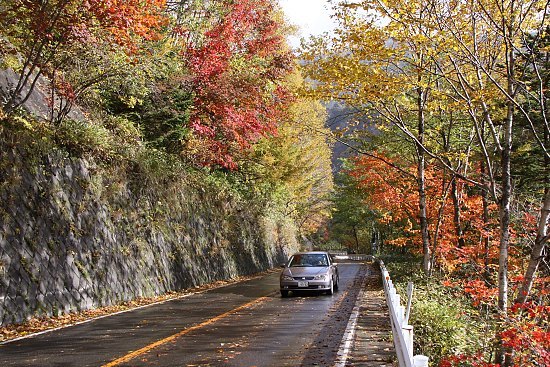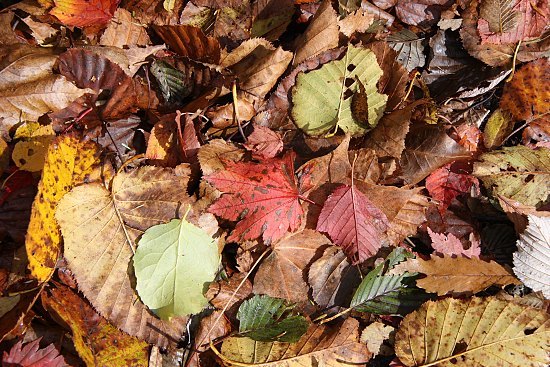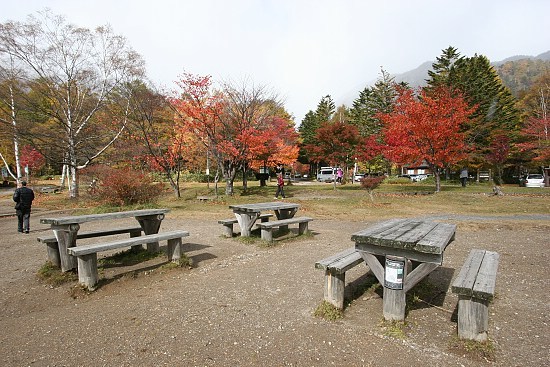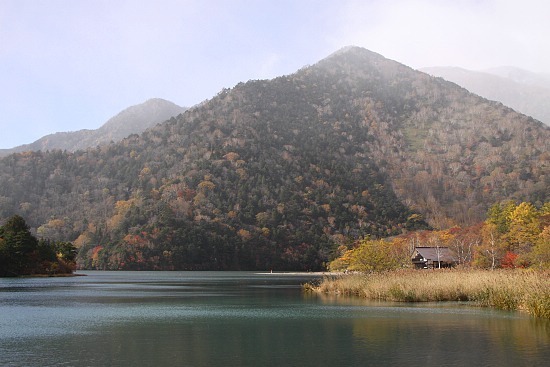 I made a quick stop at Senjogahara, which was filled with different hues of brown by now, but as always, still beautiful. Those yellow deciduous needles are like the superstars of the moment, providing welcomed conviviality to the landscape. Then I visited Ryuzu Falls, and found pretty vivid colors, but also observed that the trees had been shedding leaves fast, and are probably slightly past their peak.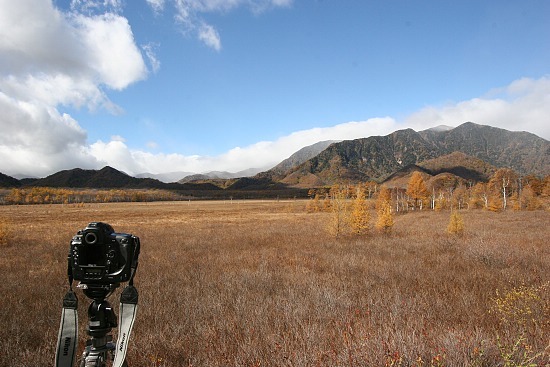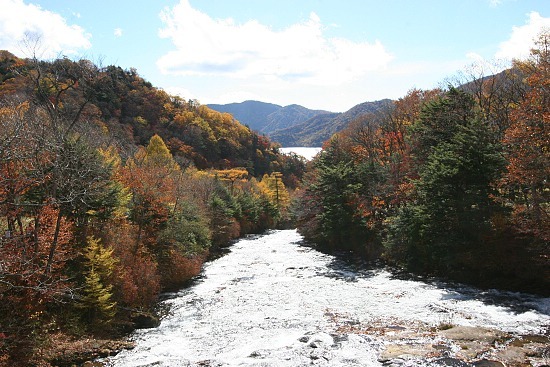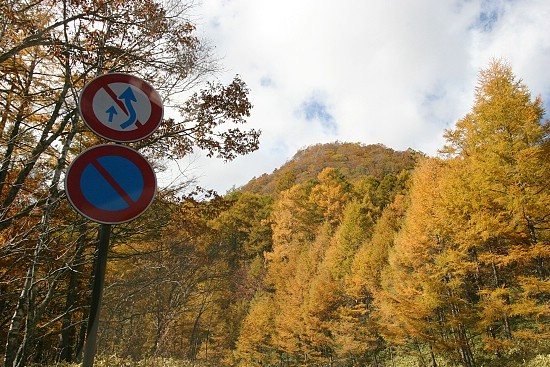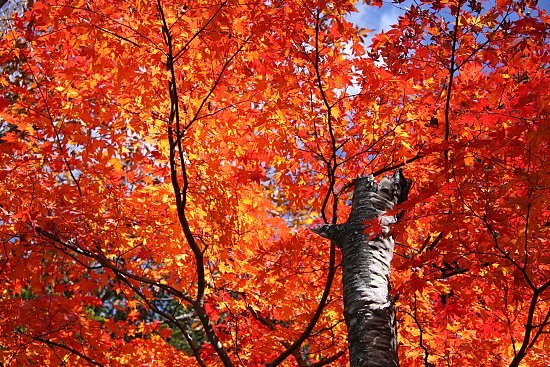 Peak. I think I shall refrain from using this word to describe the scenery for a moment, because it implies that views are no longer appealing once it is over. Strolling along Chuzenji Lake, I thought to myself that trees are very much like humans: there are sultry velvet red ones, the angry scarlet red ones, the feminine pale yellow ones, the masculine mustard yellow ones, the late "bloomers" that take time to warm to the cold, the ones that stay green with envy because they cannot change colors even if they wanted to...
And, there are of course the ones who develop receding hairlines earlier than others. But who is to say that the bald ones cannot make a landscape more attractive than others? So much for peak.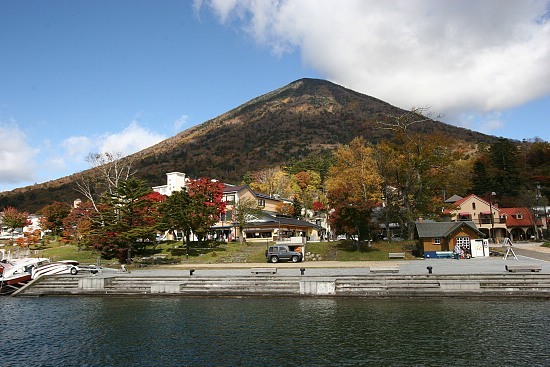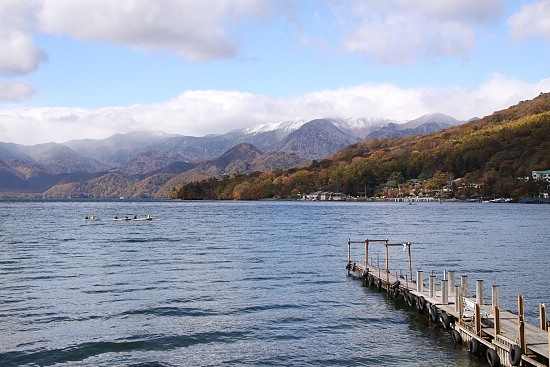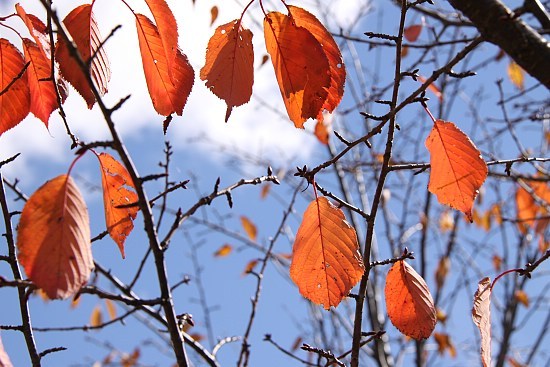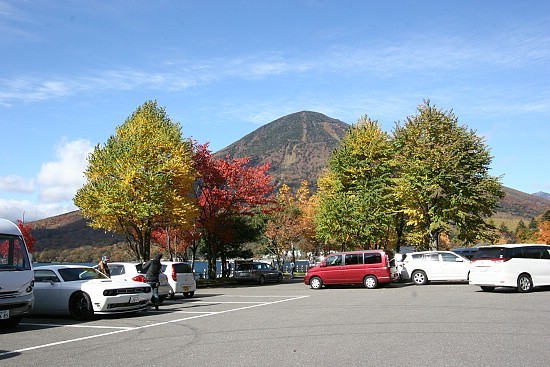 Next stop was Hangetsuyama Observation Deck. I was originally worried that I might not be able to get good views here due to the bad weather experienced in the morning. However, by noon, the army of heavenly blues was winning the battle against the mushmellow whites, and I, together with the many others who were present, witnessed magnificent views of Lake Chuzenji, Mount Nantai and the surrounding area covered in brilliant colors.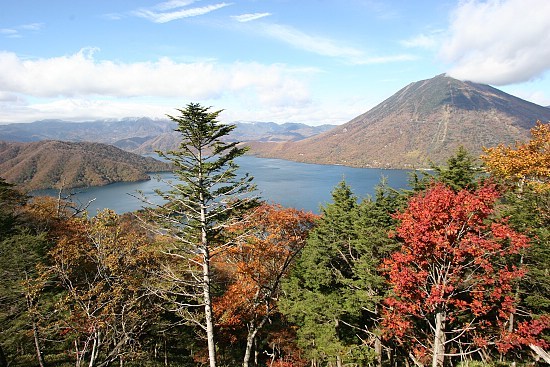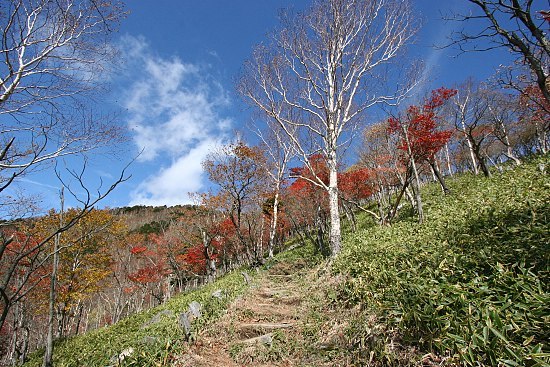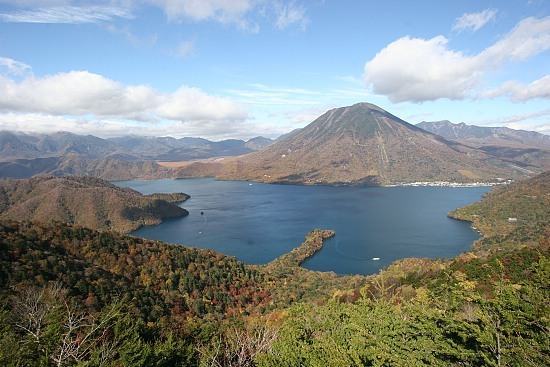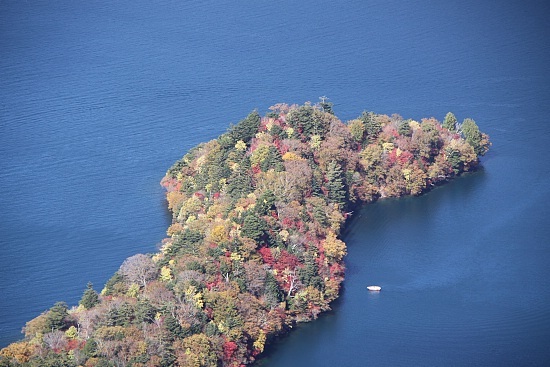 Colors for the time being are best around Lake Chuzenji and Hangetsuyama. Just a short distance away downhill is Kegon Falls, and although colors were already pleasant, it will probably take a few more days before they reach their best. Further down at the Irohazaka slopes, colors became greener the further down I went in the direction of the city center of Nikko.
My last stop for the day was at Shoyoen Garden of Rinnoji. The garden had many maples which were gradually turning orange and red. For those interested to visit, a light up event will be held from October 25 to November 15, every evening from 17:00 to 20:00.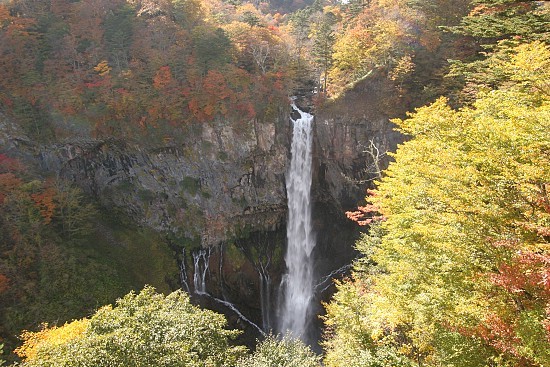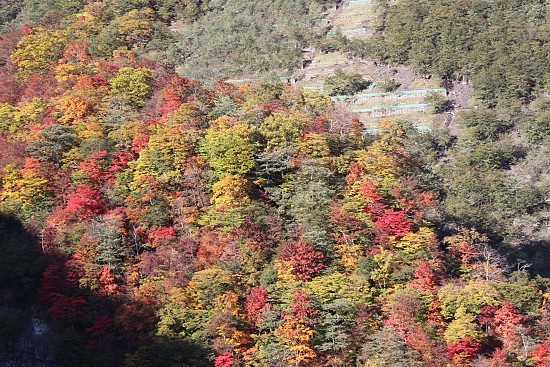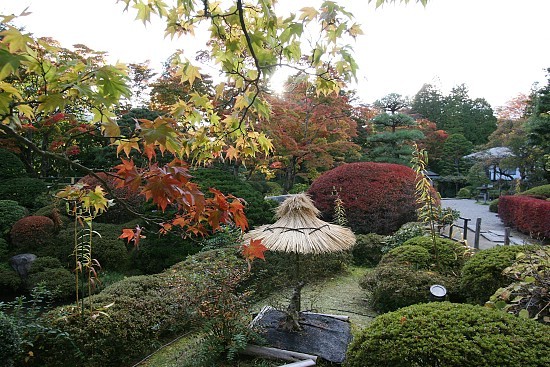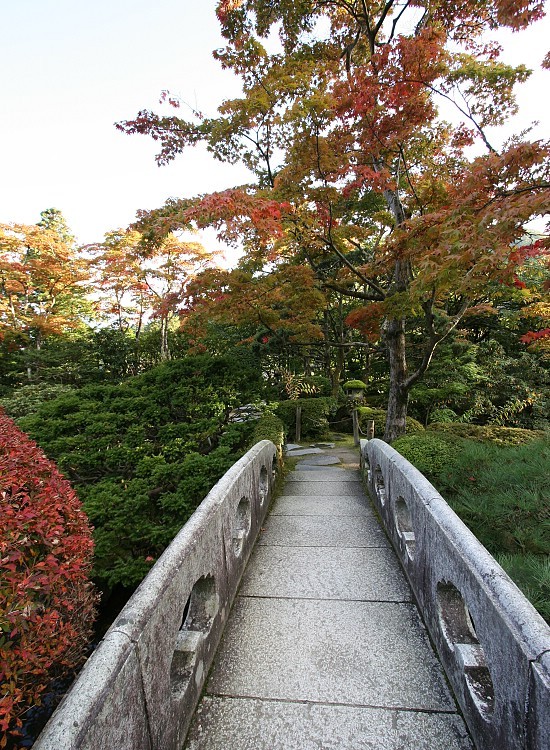 Questions? Ask in our forum.