Autumn Color Report 2014
Official autumn color reports by japan-guide.com
Where to see autumn leaves? - When do trees turn colors? - What trees turn colors?
Schedule of upcoming reports - Post your own report
2014/11/13 - Tokyo Report
by joe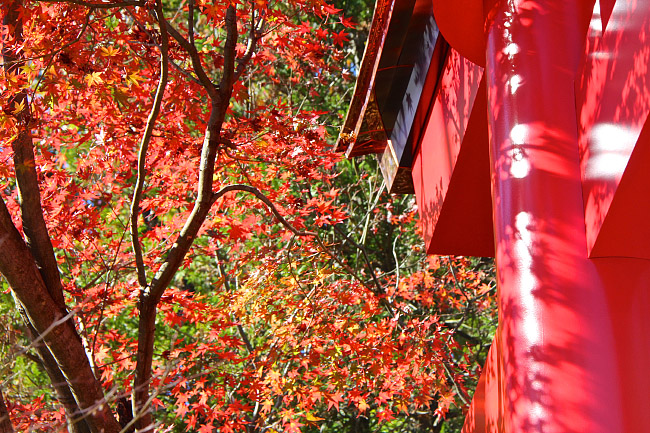 This year's autumn colors have finally begun to make their slow debut in Tokyo over the last week or two, so today I headed back to the capital to check on two more of it's most popular autumn destinations.
While the first half of this year's color front has been between a week or two earlier than most years in much of northern Japan, the fast pace seems to evening out at colder temperatures slowly make their way south. Traveling around Tokyo today, it was clear that the season is only just beginning in the city here.
My first stop today was to one of Tokyo's most popular side destinations for a touch of nature not too far from the city, Mount Takao. Located on the very westernmost edge of the Tokyo Metropolitan Area less than an hour from Shinjuku, the 599-meter-tall mountain is a pleasant getaway from the heart of the city, and in the fall and winter when the air is clear (like it fortunately was today) the views of Tokyo and even Mount Fuji can be fantastic. As for the fall color here, while some trees on the top parts of the mountain were showing some nice reds and yellows, much of the mountain's foliage was still green, maybe about week from what might be its best color.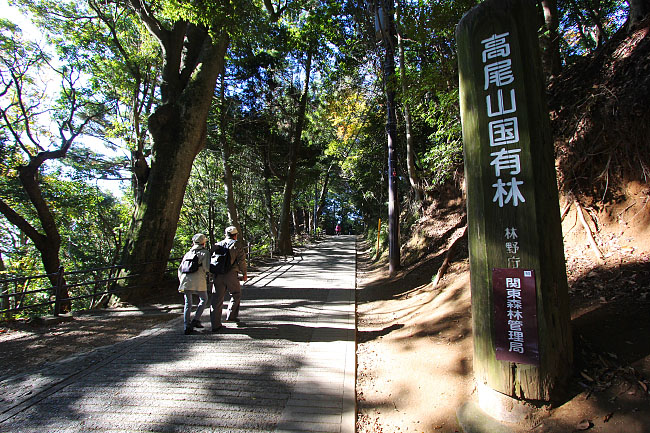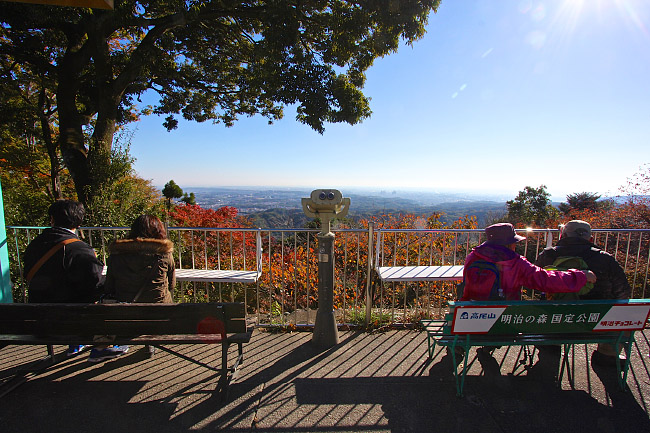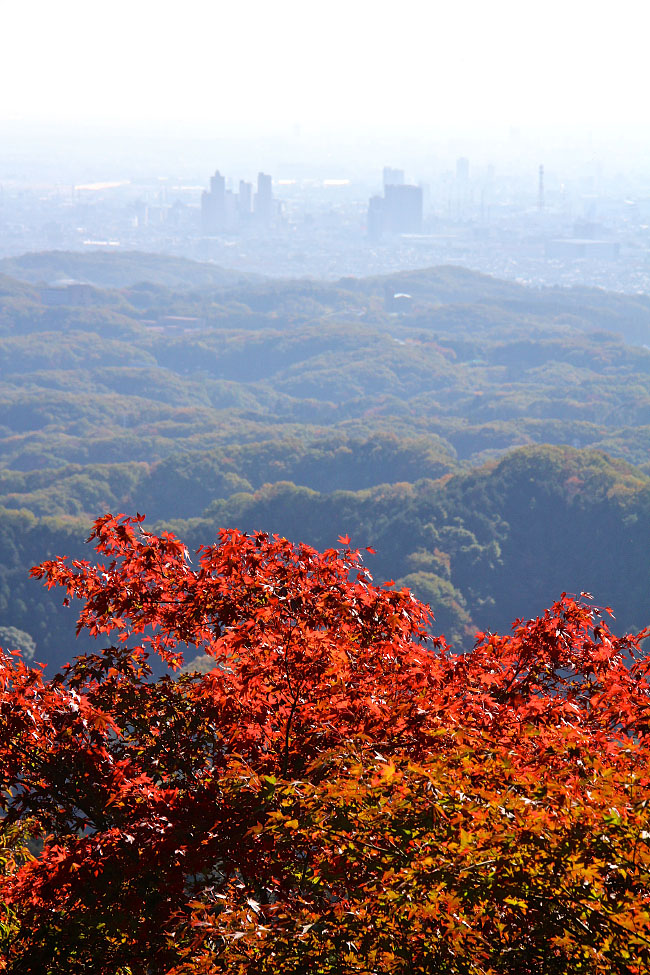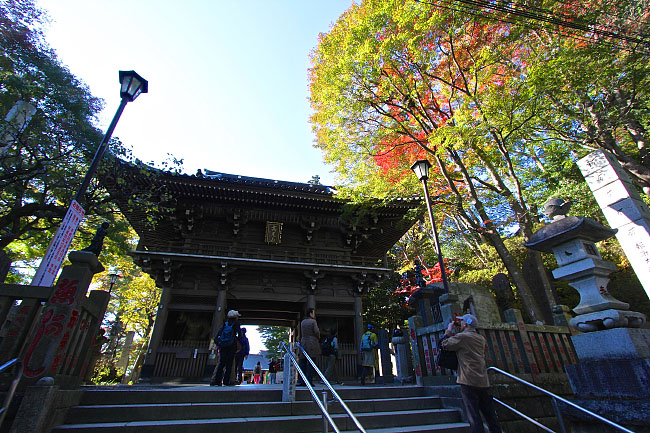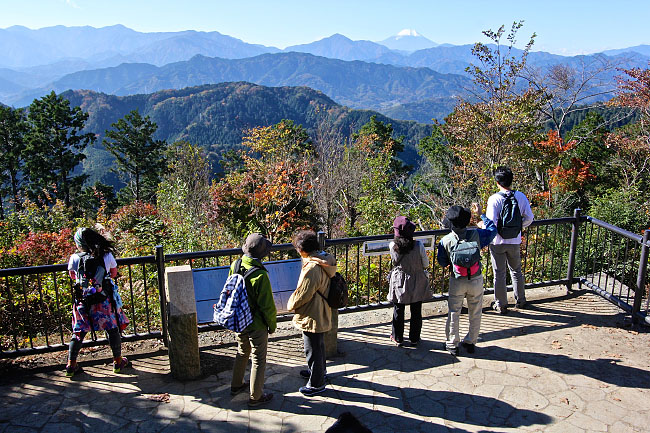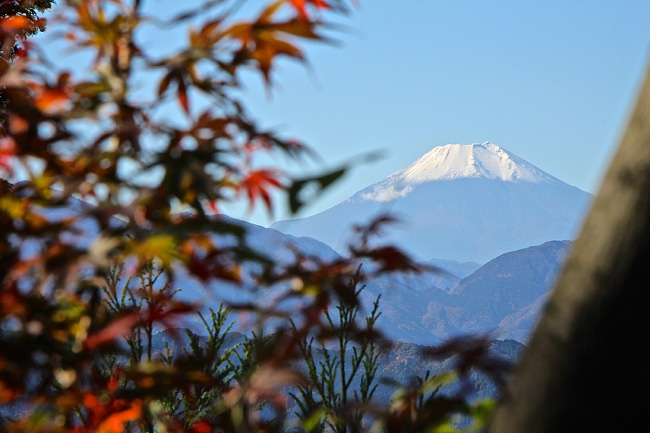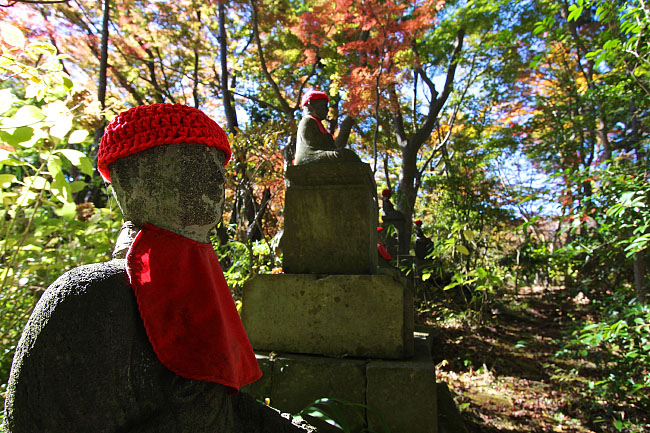 My second stop today was at Rikugien, one of Tokyo's most well-loved public Japanese gardens. Originally commissioned by the 5th Tokugawa Shogun, the 300-year-old garden is a quintessential Edo Era landscape garden with walking paths through wooded areas and over bridged streams, all around a large central lake. It also features a healthy amount of momiji (Japanese maple) trees and other deciduous trees that can be beautiful at the right time of year.
Today, however, was still a bit early for great autumn colors in the garden. Most of the trees were still green around the pond, and the momiji in the back of the park had not even begun to change colors yet. In another week or two, the park will likely be quite stunning with lots of reds and yellows. Nonetheless, in the cool autumn air, walking around the peaceful garden today was still lovely.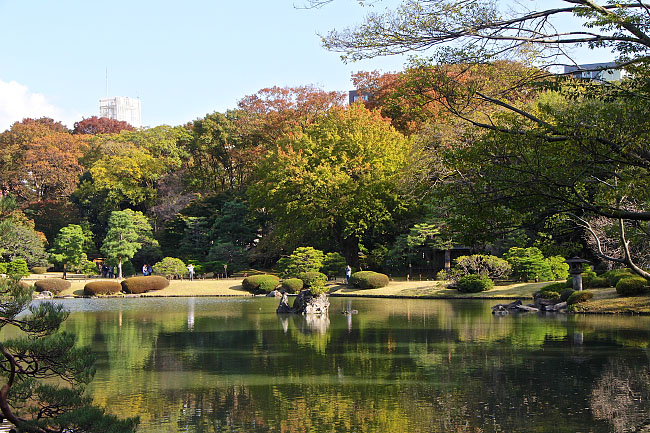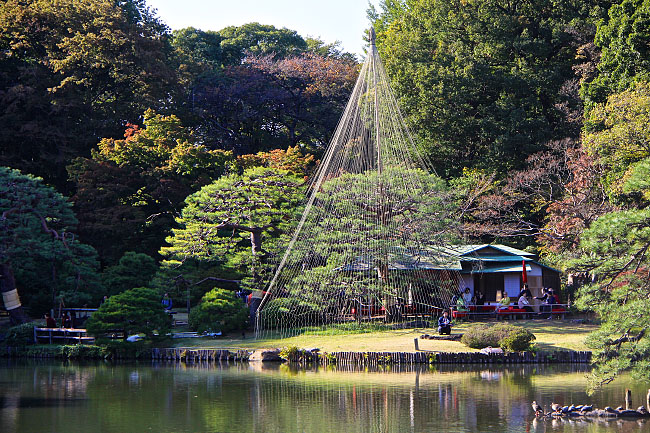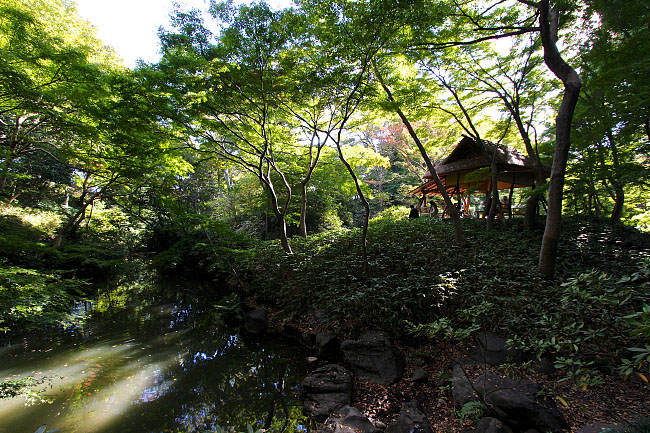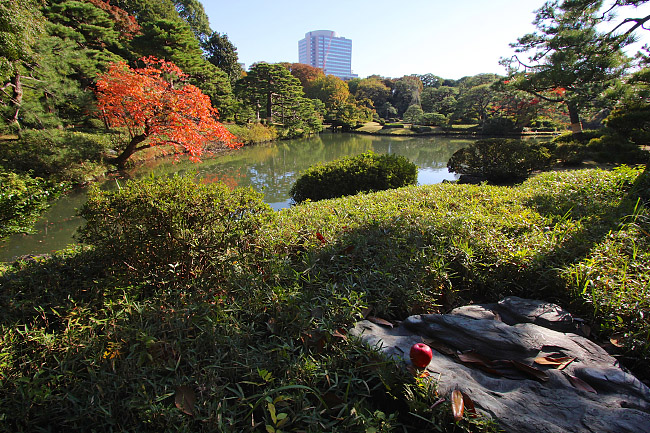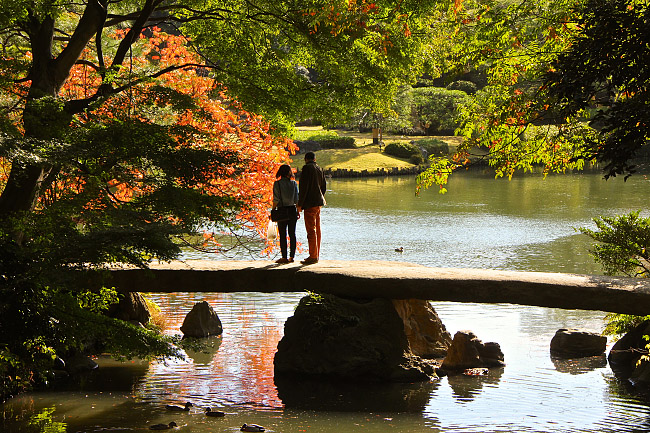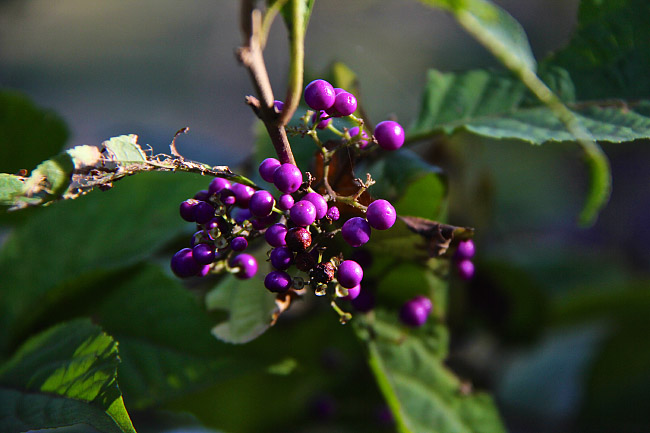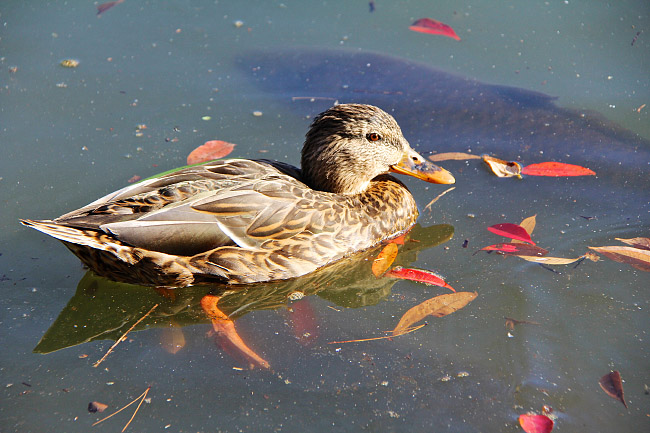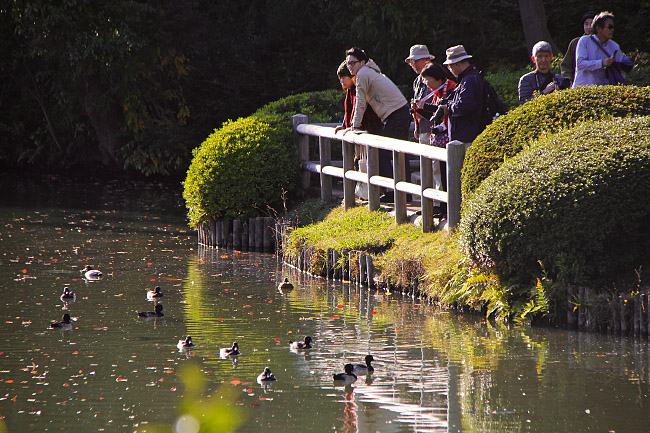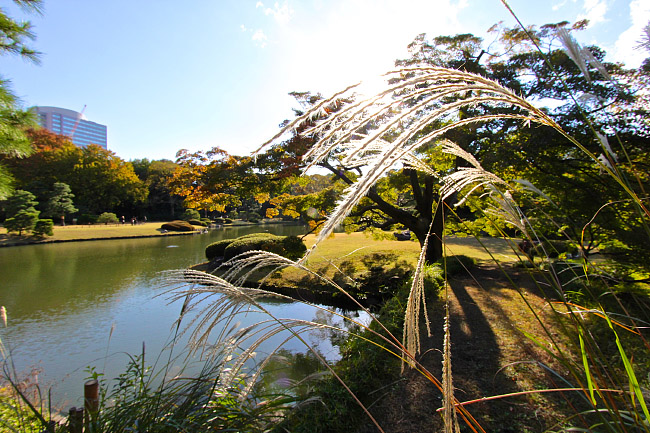 Questions? Ask in our forum.