Autumn Color Report 2015
Official autumn color reports by japan-guide.com
Where to see autumn leaves? - When do trees turn colors? - What trees turn colors?
Schedule of upcoming reports - Post your own report
2015/11/12 - Tokyo Report
by joe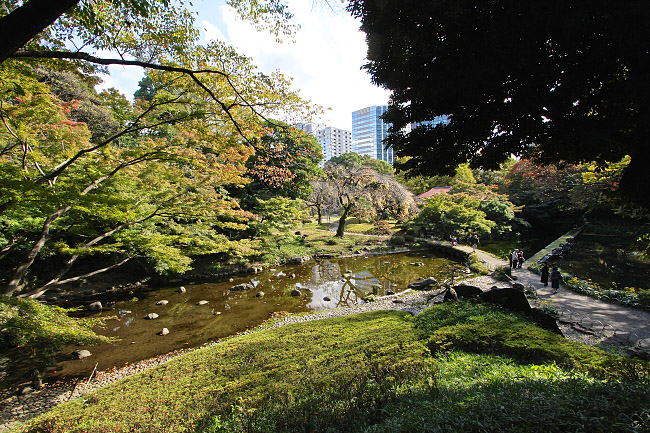 With temperatures dropping across the country, this year's autumn color front has just started creeping into Japan's large cities. While the season is coming into full force in western Japan this week, in and around Tokyo, the season is just beginning. Today, I made my way to the capital to check on the progress of the colors in some of Tokyo's best autumn color spots.
Since Scott's first report from Tokyo last week, the colors around the city have definitely progressed a bit. As it's still relatively early in Tokyo's autumn color season (which usually lasts from early November through early December), green still dominates the palettes around the inner city parks I visited today. But it was clear the green won't be around for much longer.
My first stop today was to the west side of Tokyo, to the popular Icho Namiki, or "Ginkgo Avenue." Just a two-minute walk from Aoyama-Itchome Station, this ginkgo-lined street's color change was just getting underway today. While definitely more colorful than it was last week, the trees are still a week or two off from peak color.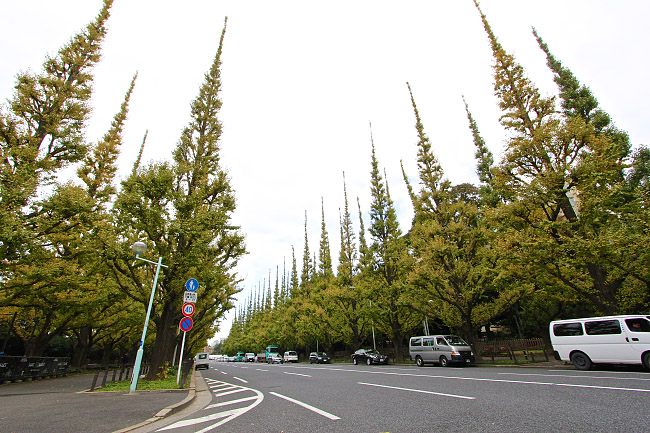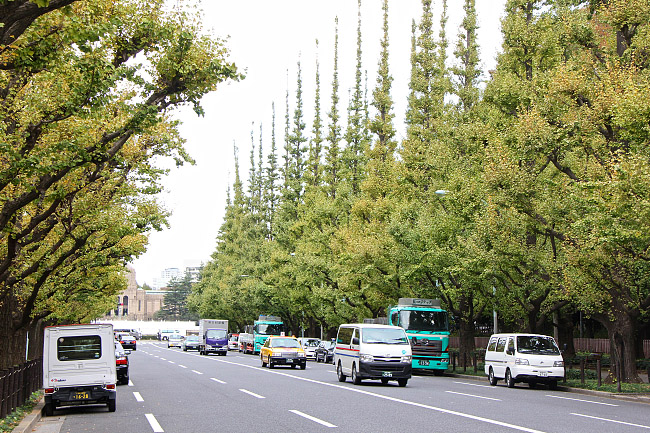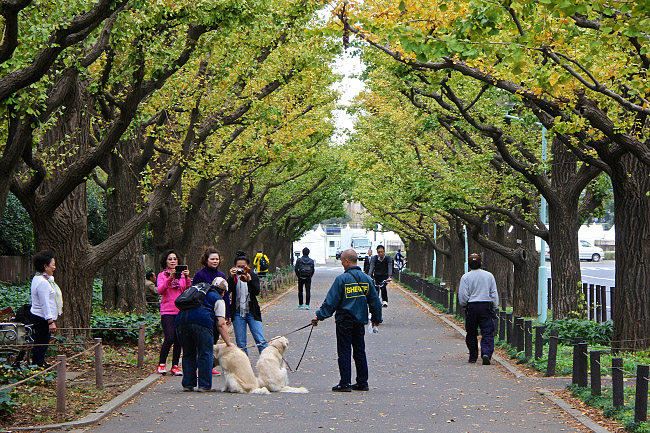 A 15-minute walk from the Ginkgo Avenue, Shinjuku Gyoen National Garden is another perennial autumn color favorite in Tokyo. The expansive park's large variety of trees and types of gardens attract hundreds of visitors every day, and offers some nice autumnal views across its grounds. Today, the park was already showing some nice color in certain spots, especially around the big central lawn and in the French formal garden on the east side of the park.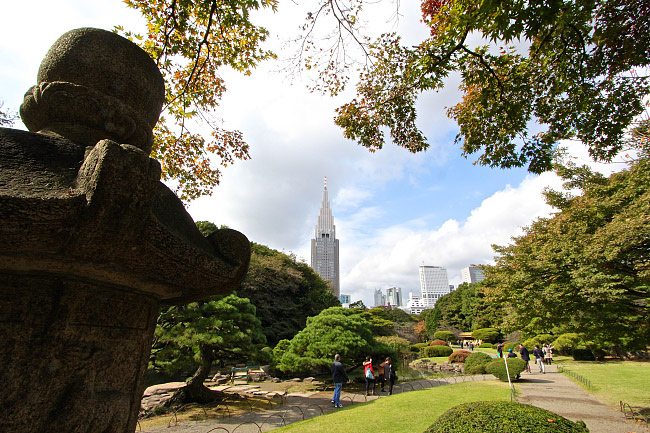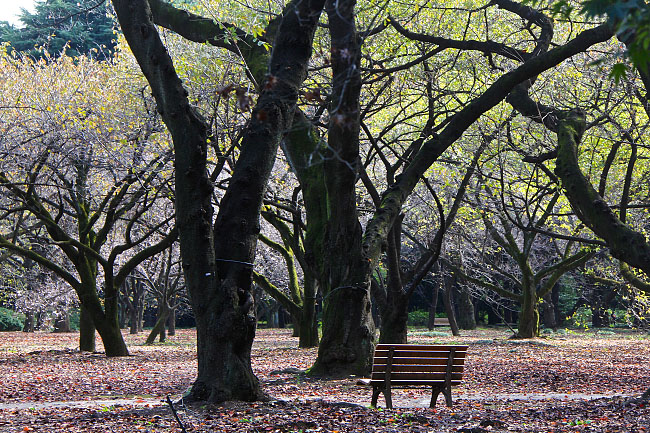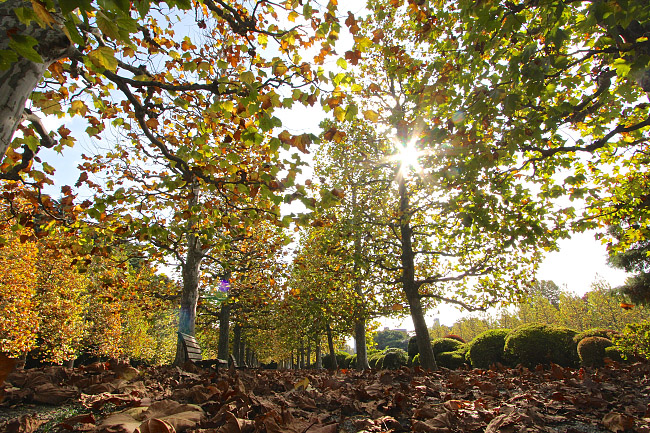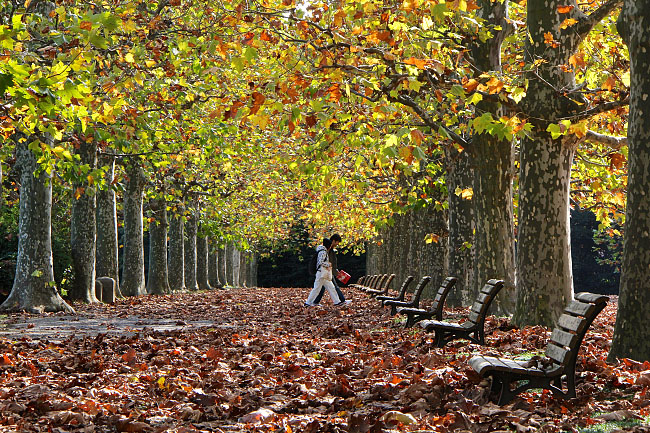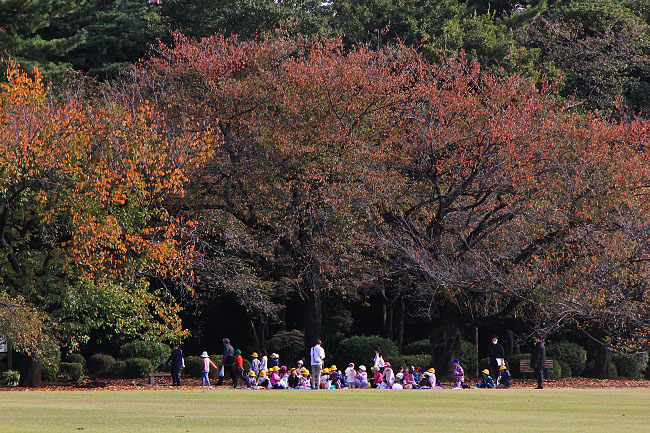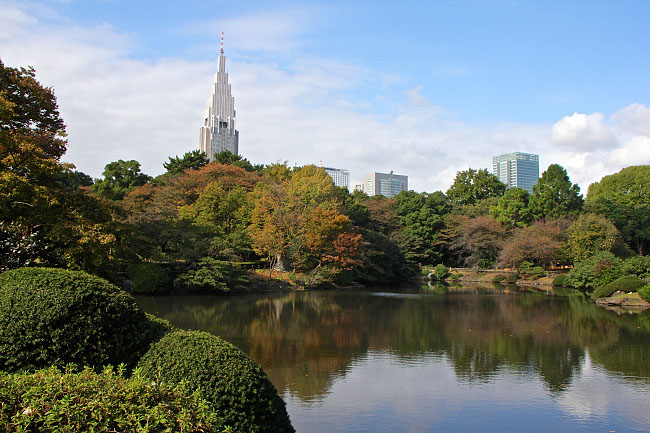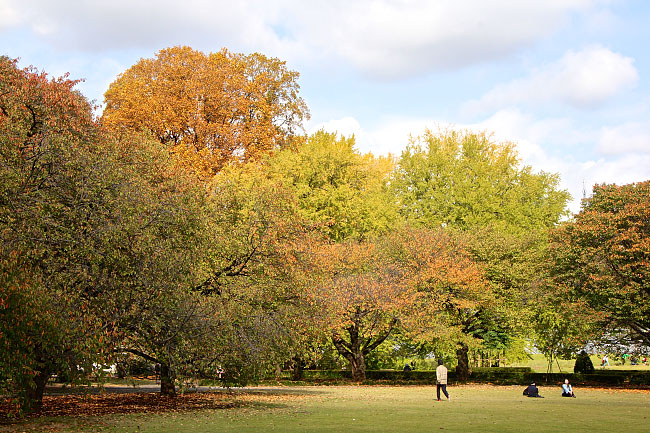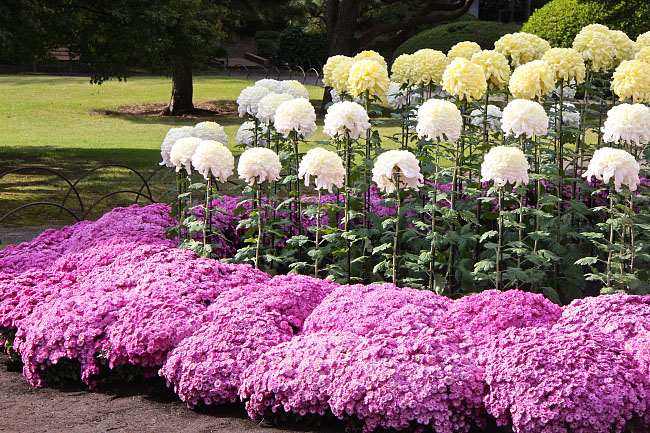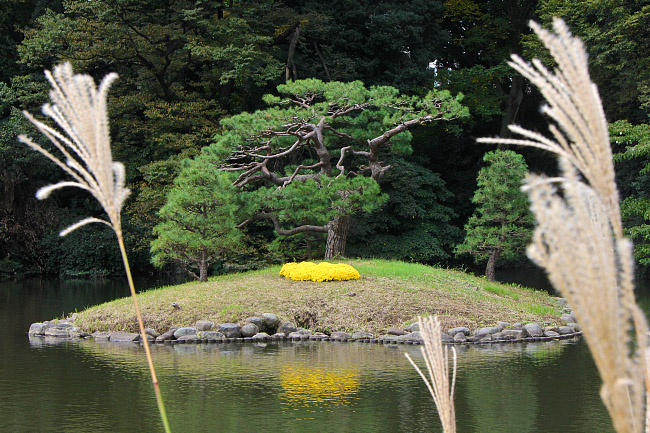 My next stop of the day was to Rikugien, one of Tokyo's best public Japanese gardens. Originally opened by the 5th Tokugawa Shogun, the 300-year-old garden is a quintessential Edo Era landscape garden with walking paths through wooded areas and over bridges, all around a large central pond. It is also a hot spot for autumn leaf watchers in Tokyo.
Today, the garden's foliage was still mostly green, but some reds were starting to pop out here and there across the grounds. The momiji trees (Japanese maple), however, which provide the garden's most vibrant colors during the peak of the season here (still about 2 weeks off), were only just starting to hint at some reds today.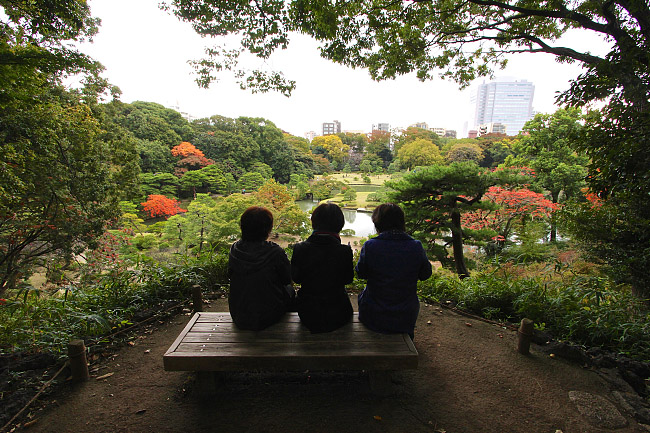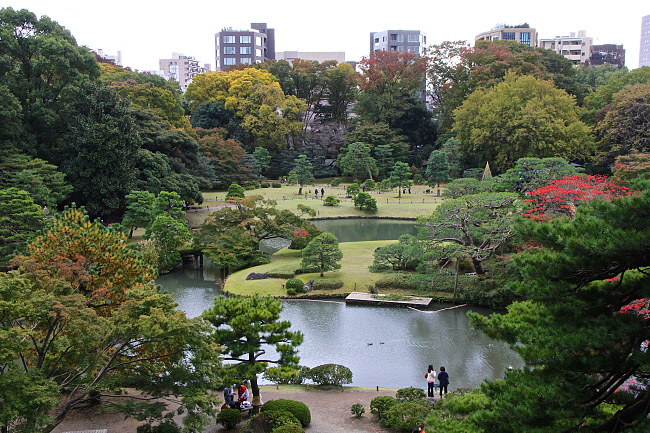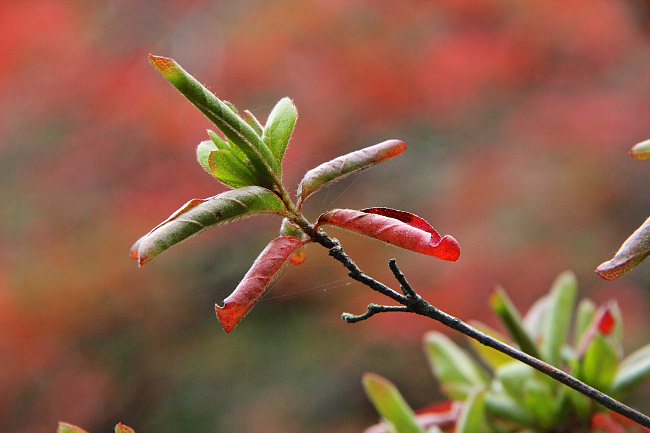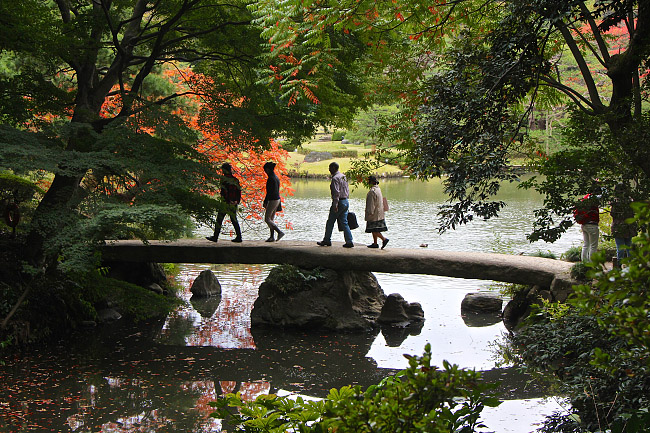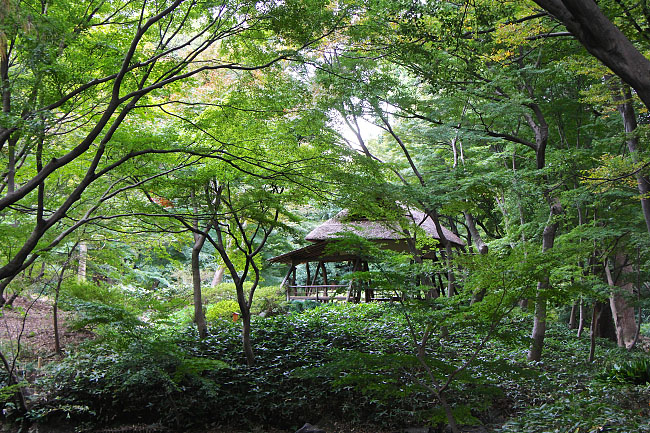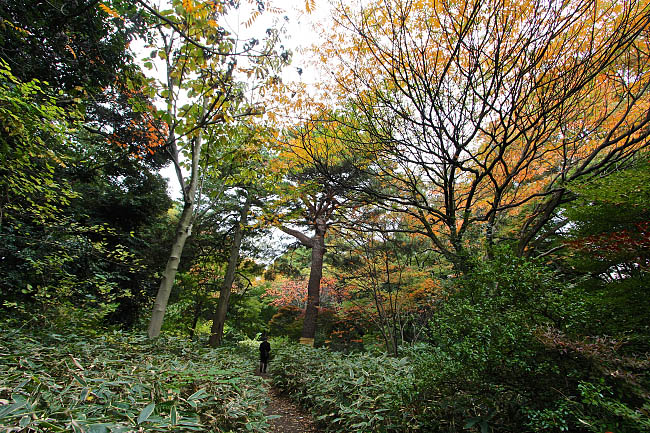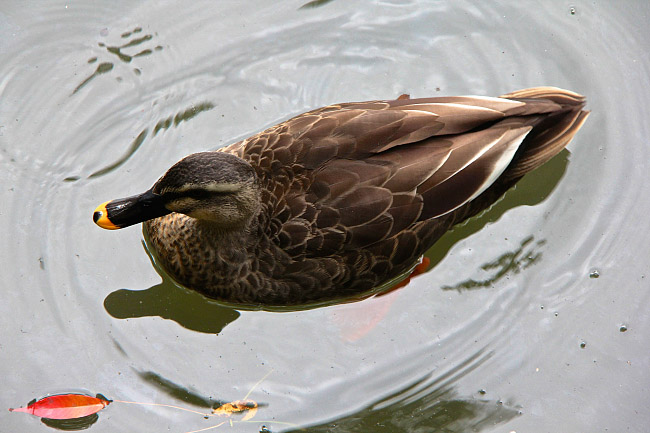 My final destination for the day was Koishikawa Korakuen, another beautiful Edo Era Japanese Garden in central Tokyo. Here again, the season hadn't yet taken off, with only a very few small hints of color starting to come out. The garden still has a few more weeks to go till the momiji (which make up most of the color-changing trees here) reach their peak, brillian red color. I was happy to find, however, that a few of the construction projects that marred several good views have been finished since my last report trip here last year (though one or two are still ongoing), making for an extra pleasant afternoon visit.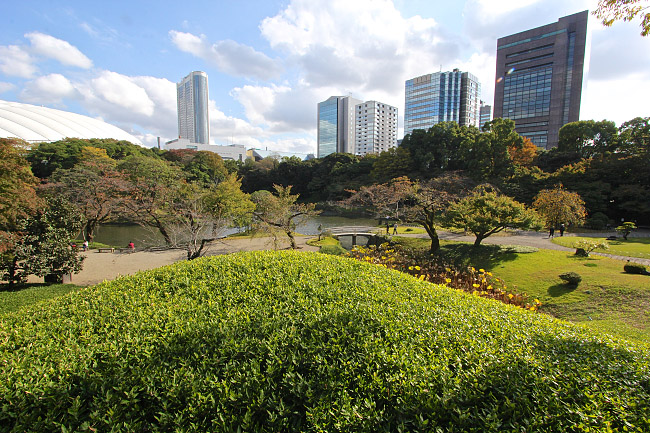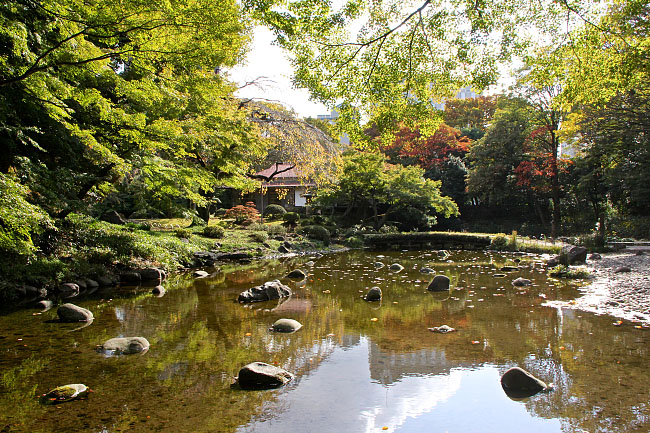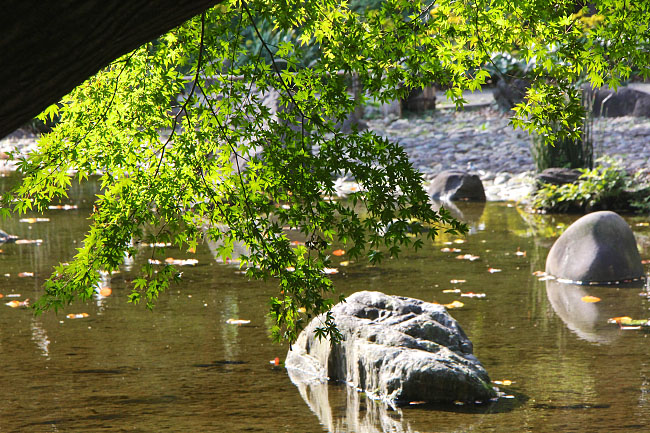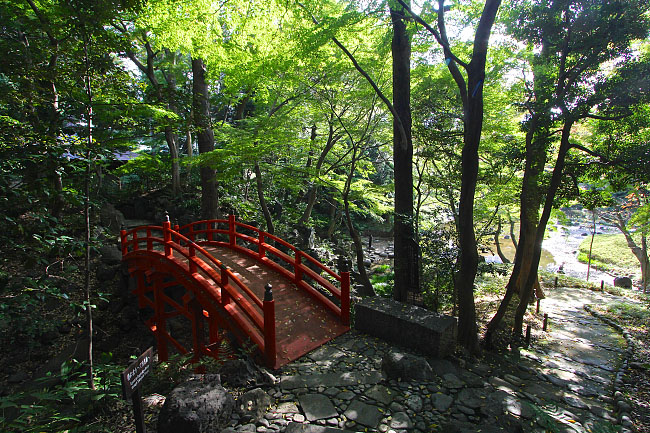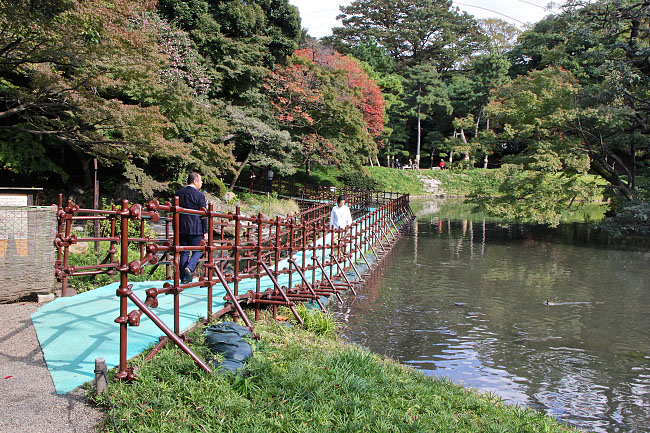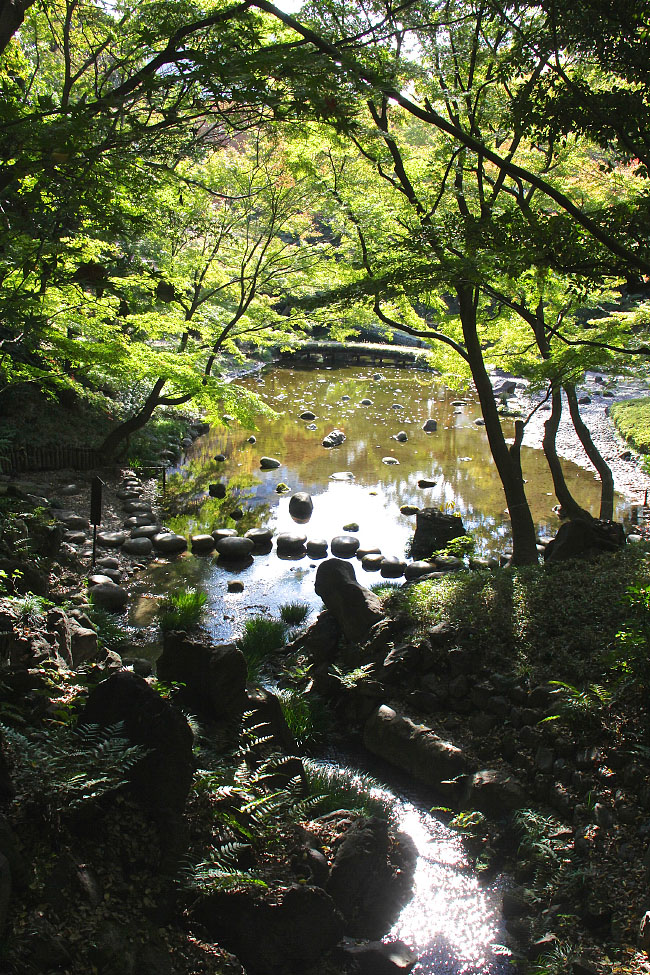 Questions? Ask in our forum.