Autumn Color Report 2012
Official autumn color reports by japan-guide.com
Where to see autumn leaves? - When do trees turn colors? - What trees turn colors?
Schedule of upcoming reports - Post your own report
2012/10/17 - Shiretoko Report
by schauwecker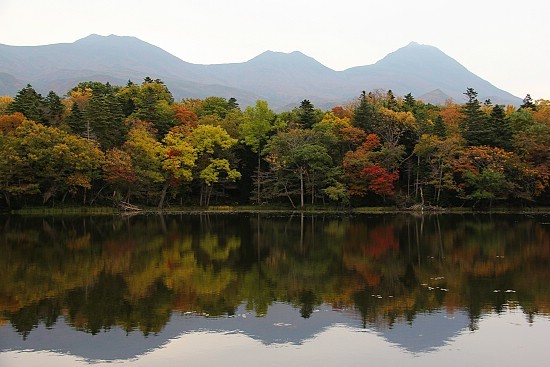 On Japan's northernmost island of Hokkaido, the autumn colors are gradually descending into lower elevations, but remain one to two weeks behind their average schedule. On the first day of a 3-day reporting trip across Hokkaido, I visited Shiretoko National Park which covers a large peninsula in the east of the island.
I first visited the Shiretoko Five Lakes where colors have started to change, but can be expected to further intensify over the coming days. Tourists can enjoy the area by walking along a 800 meter long, elevated wooden walkway which leads to one of the five lakes (free of charge) or by walking along nature trails that lead to all five of the lakes.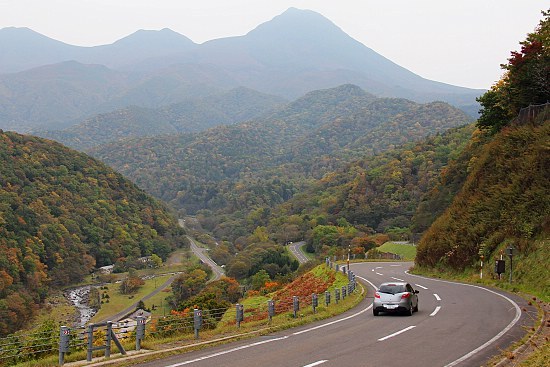 I went for the nature trails, which during this time of the year require hikers to attend a short lecture and pay a 250 yen admission fee. There is also a limit on how many visitors are permitted onto the trails. After a frightening short movie on how to avoid bear attacks, I was among the first to explore the trails today. Fortunately, most bears have moved to different areas of the peninsula by now. Note that different admission regulations apply during different times of the season.
The walk past the five lakes takes about 90 minutes and was very calm and beautiful. Green was the dominating color in the forested sections of the walk, but some autumn colors were visible here and there, especially along the lake shores. Among the best koyo providers were the grasses around lake number one, which have turned into a spectacular yellow. I generally expect the colors to further intensify over the coming days.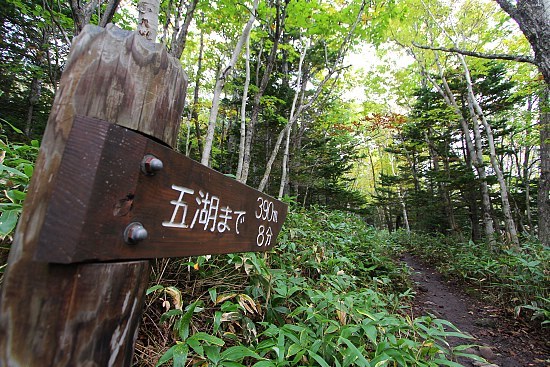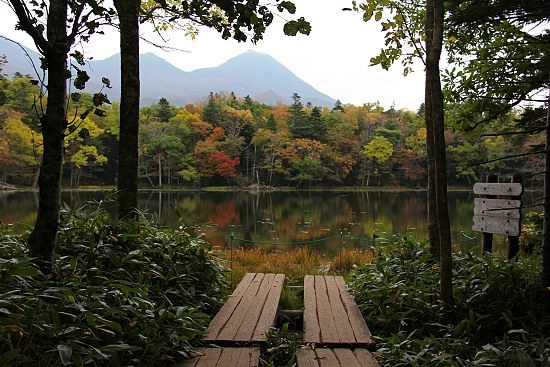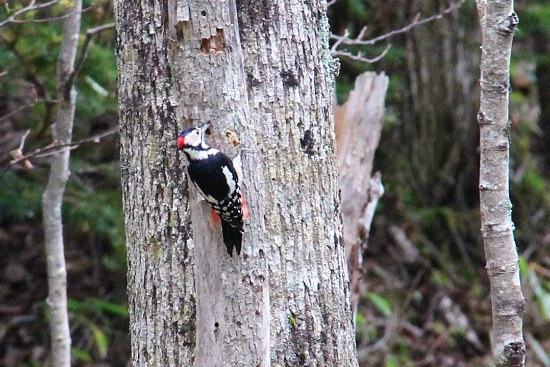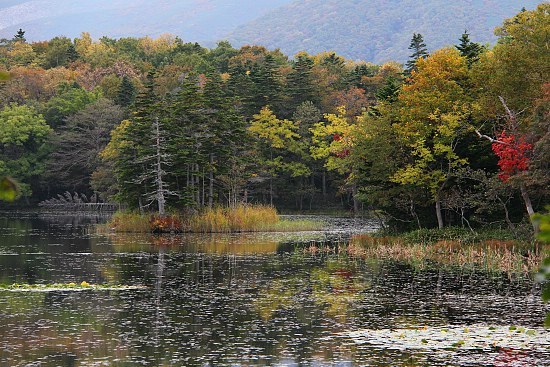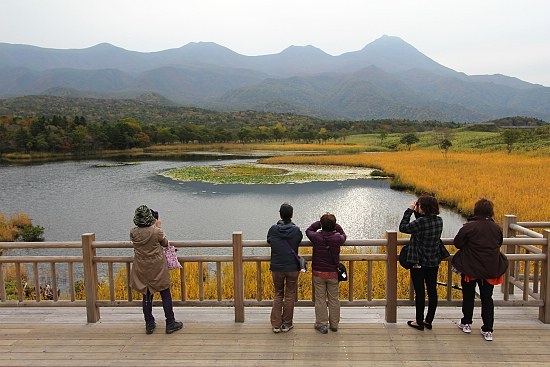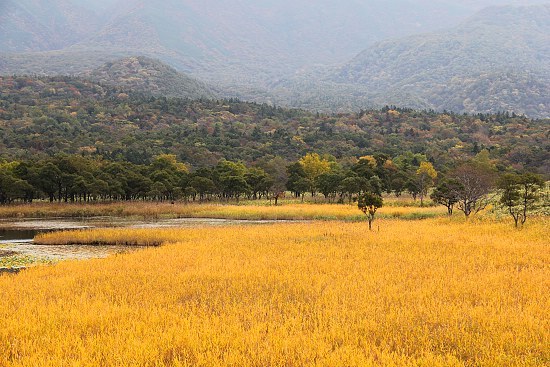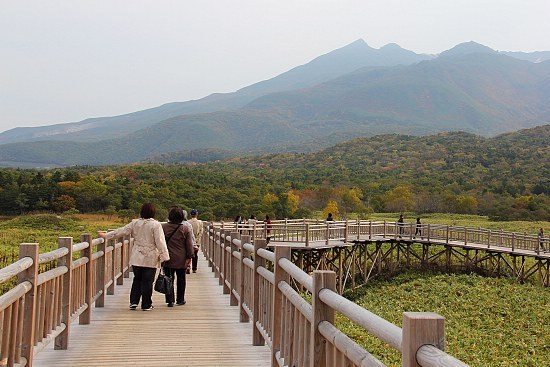 Next I drove to the Shiretoko Nature Center from where I made the 15-20 minute walk to the nearby Furepe Falls. Colors along the way were mainly of a yellowish green in the forested, first part of the walk and a brownish red provided by fern like plants in the second part of the walk that leads through grassland.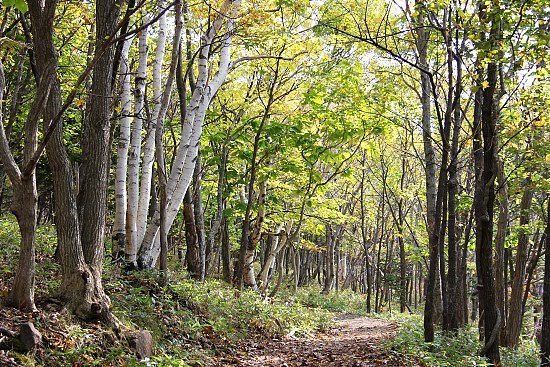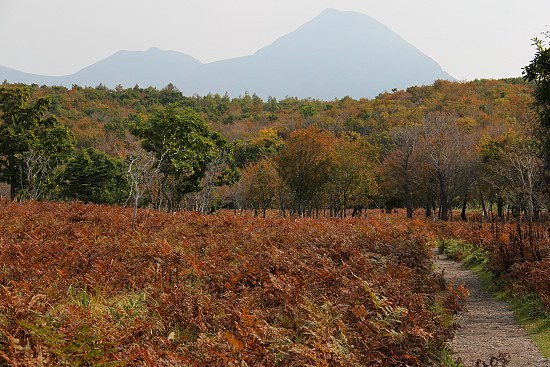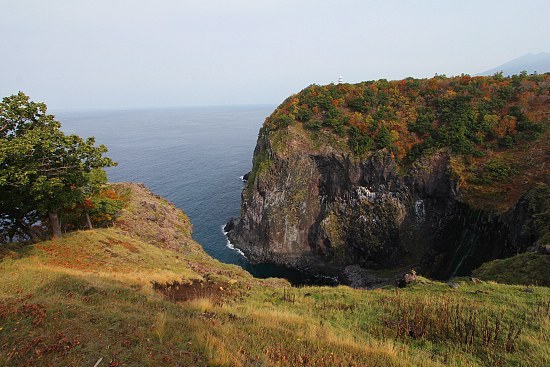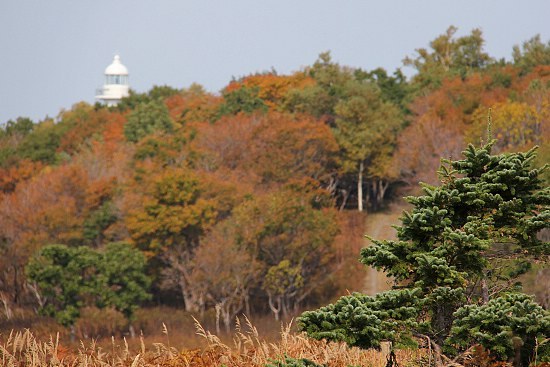 I concluded the report with a drive up to Shiretoko Pass at an altitude of 740 meters above sea level. Colors were quite vivid in the lower parts of the road, but the trees turned increasingly barren towards the top. The landscape around the pass, however, was spiced up by scattered pockets of spectacular yellows and reds provided by maple and nanakamado bushes.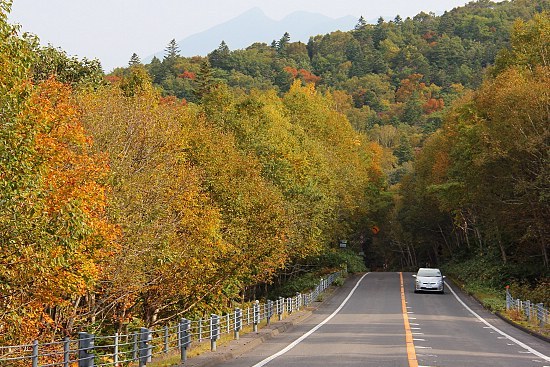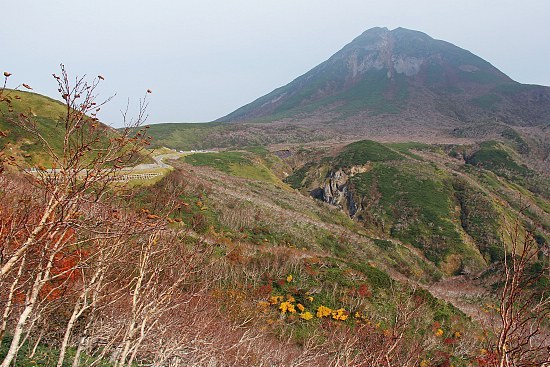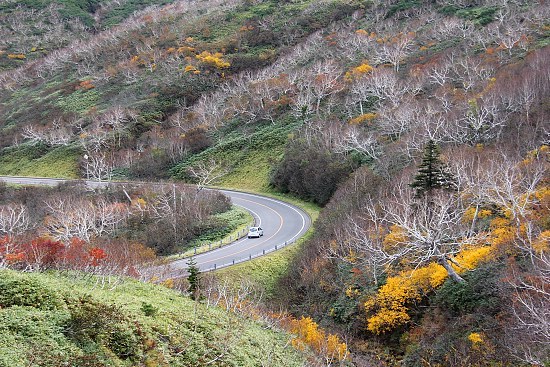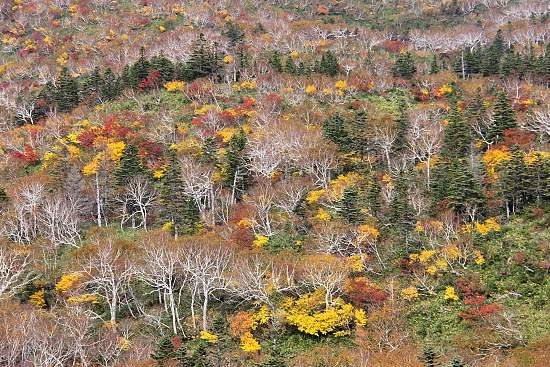 Questions? Ask in our forum.