Autumn Color Report 2013
Official autumn color reports by japan-guide.com
Where to see autumn leaves? - When do trees turn colors? - What trees turn colors?
Schedule of upcoming reports - Post your own report
2013/11/19 - Korankei Report
by sean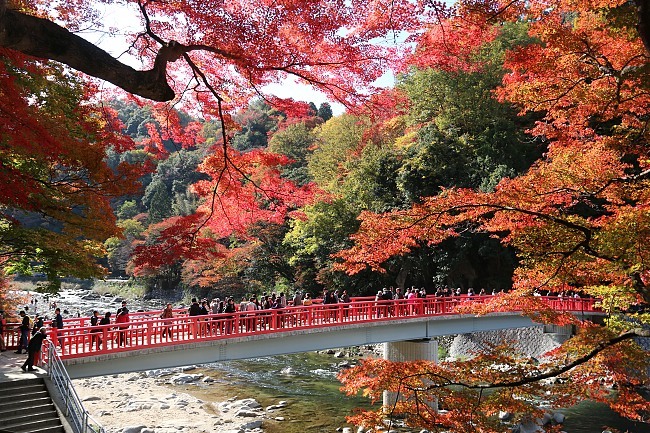 I spent a day with Schauwecker at Korankei, a popular autumn leaf spot in Aichi Prefecture. This is an area which offers nice forested paths along a river and traversing a small mountain called Iimoriyama. In the 17th century, a priest started the planting of maple trees in the area, and the local commoners followed suit - today, the slopes of Iimoriyama are home to around 4000 maple trees, which combine with the picturesque surroundings to produce great fall scenery around mid November to early December each year.
Getting to Korankei by public transport is challenging: the closest shinkansen stations are at Nagoya and Toyohashi, from where you would have to make one or two train transfers, followed by taking a bus. Yet, rental cars are not particularly recommended because the roads leading to Korankei can get quite congested during the autumn color season, especially on weekends. But if you have a day to spare and are looking for some nice fall colors in the area around this time of the year, Korankei is unlikely to disappoint - just try to come as early as possible.
Today, Schauwecker and I were delighted on several occasions as we explored the various picture spots at Korankei. The best colors at the moment were on the western side, by the river around the local landmark Taigetsukyo Bridge. Colors were also excellent around the Korankei Hiroba open space, where the season hasn't peaked but the trees were fast approaching their best.
A large variety of festival food stalls had been set up at the open space to celebrate the autumn season, lending a joyous air to the location. The festival lasts through the month of November, during which illuminations are held each evening from sunset to 21:00. The tunnels of maple trees that were higher up the mountain slopes further away from the river were at a relatively earlier stage, and should take about another week before they peak. Overall, views at Korankei were very pleasant today, and should continue over the next couple of weeks.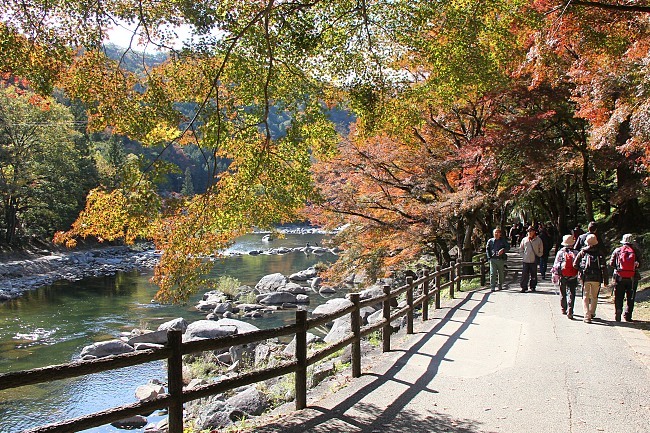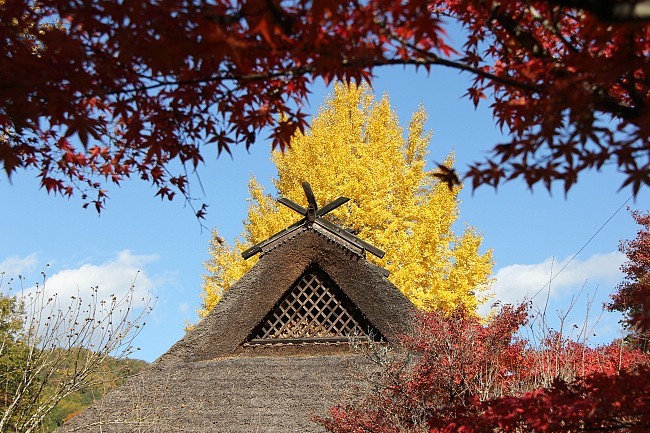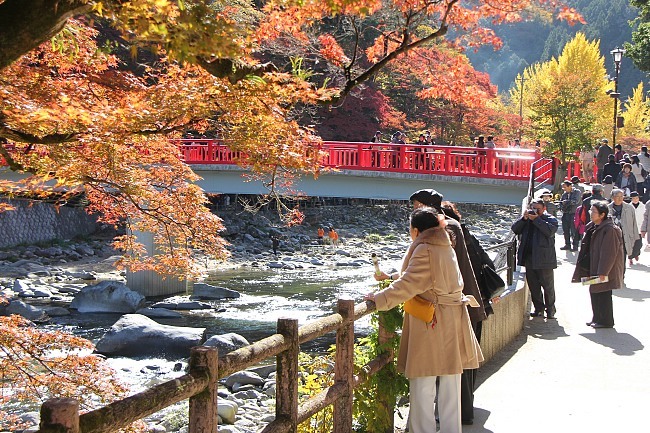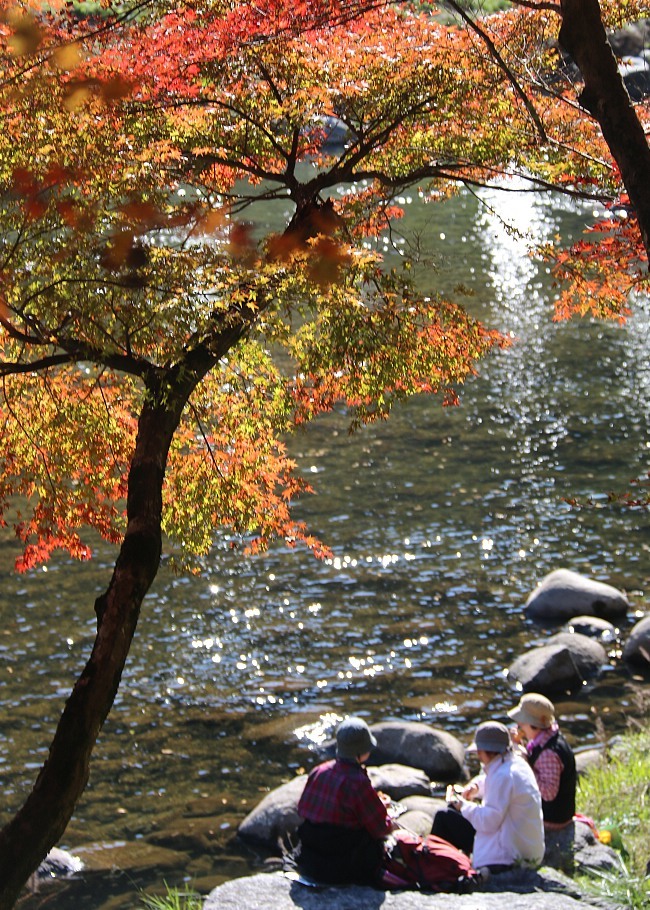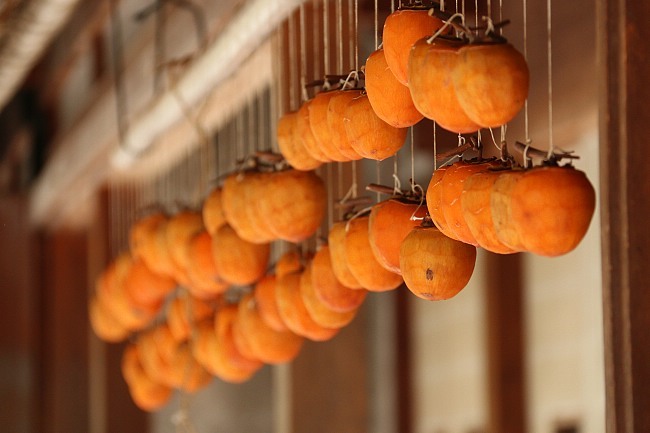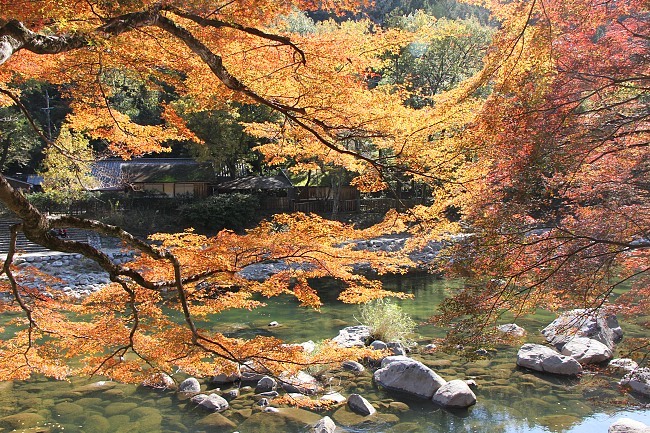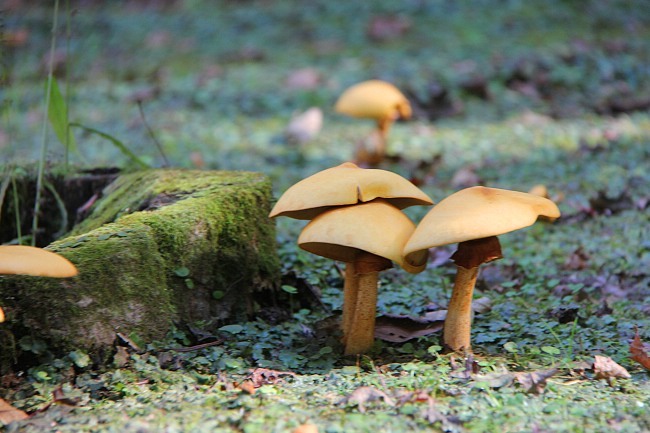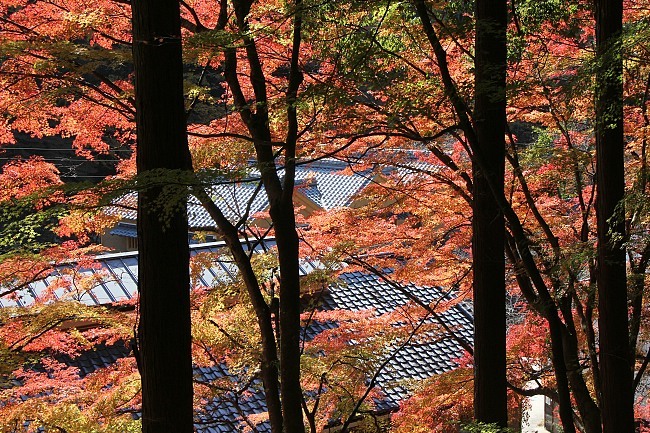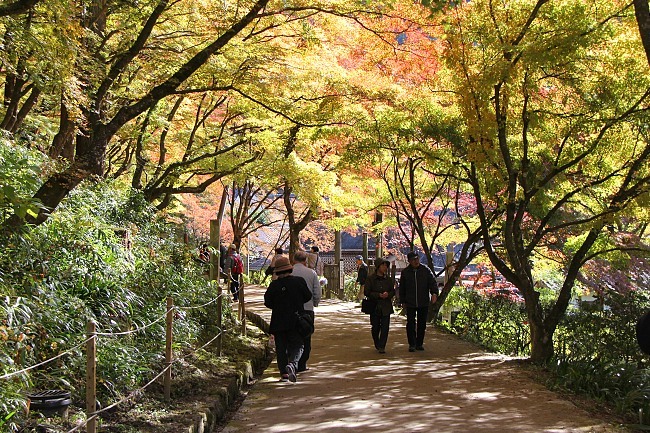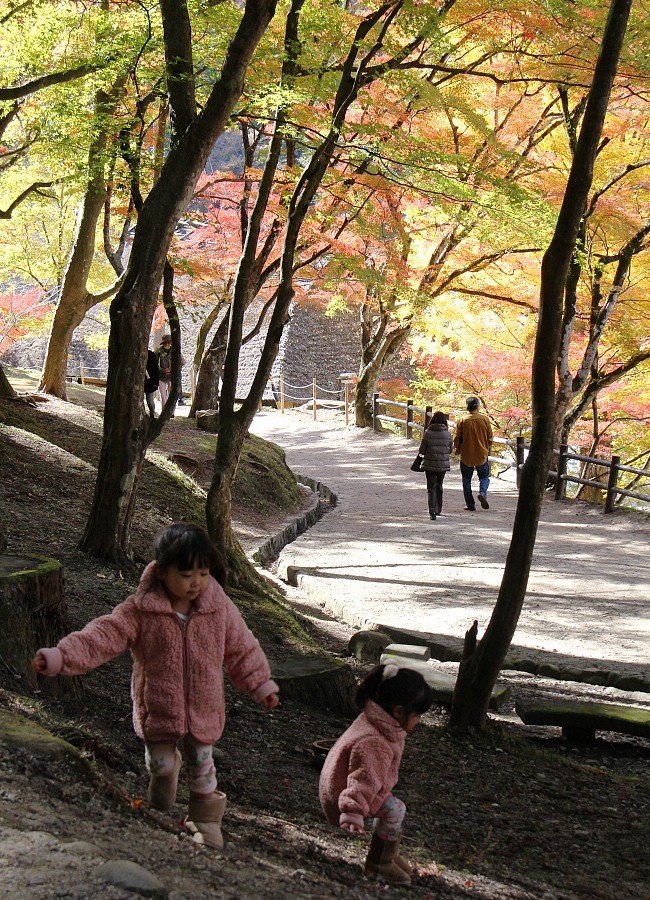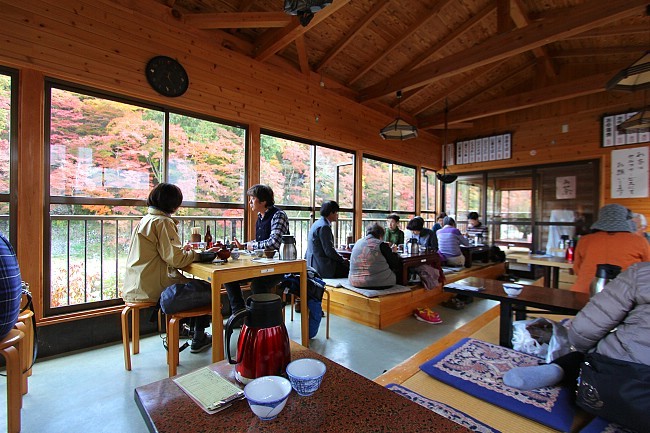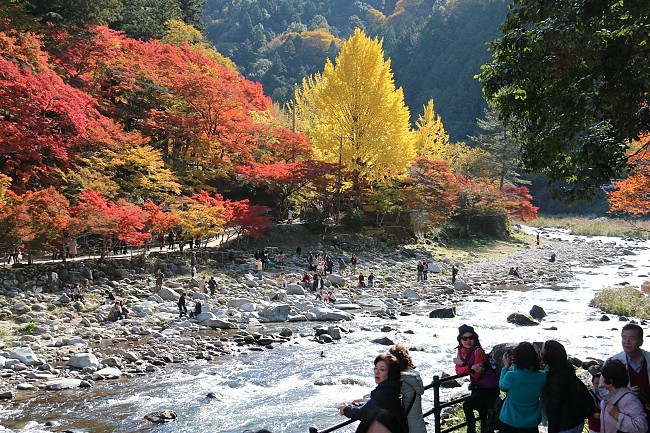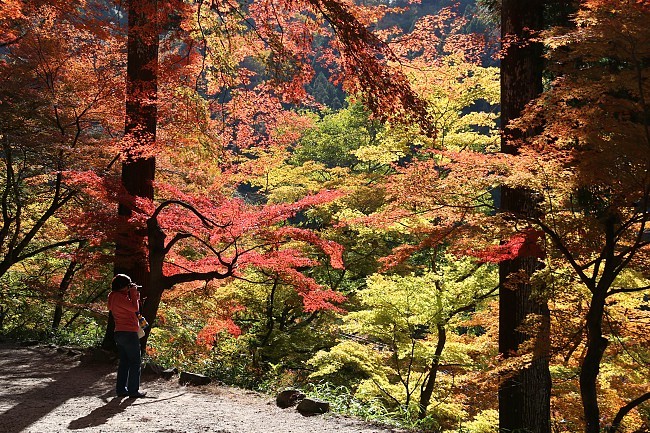 Questions? Ask in our forum.