Horaiji: Approaching Peak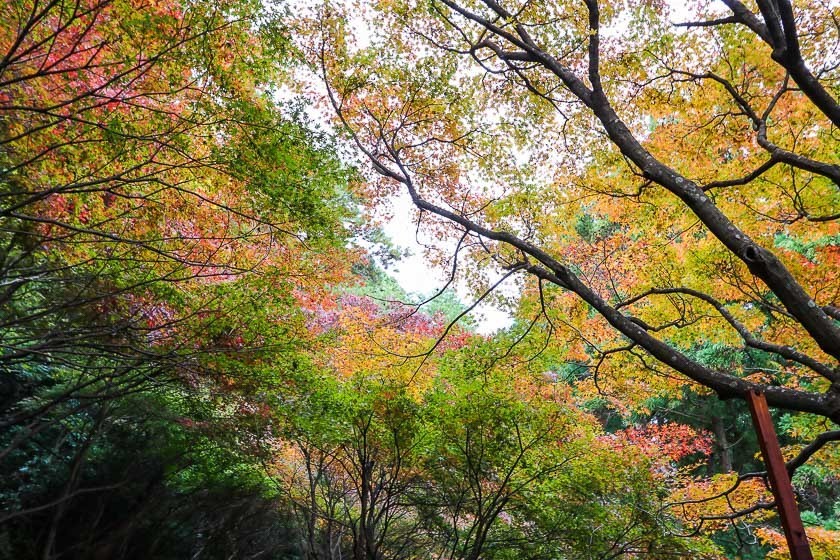 Today was one of the coldest days this season with low temperatures reported across most of Japan. Cities in northern Japan like Hokkaido and Aomori as well as places at higher elevations on Honshu the largest island in Japan, have also seen snowfall, quite unusual for this time of the month and kicking off an early winter there. Elsewhere in the country, major cities like Tokyo and Kyoto are still in autumn mode and this week looks to be the best viewing period for fall colors.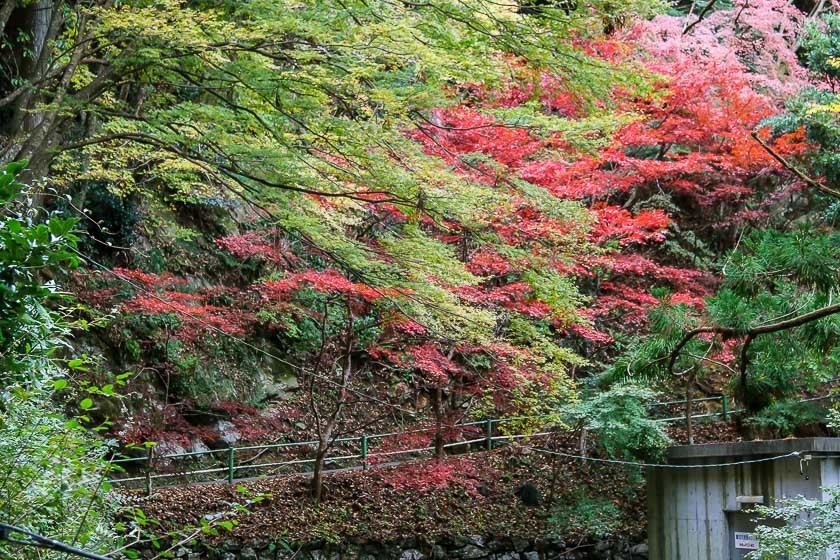 I was in Aichi Prefecture today, where it was just chilly without snow. The last time I was in Aichi about a week ago, I visited Korankei, a valley not far from Nagoya. Today, my destination was Horaiji Temple in Shinshiro City, which we have not covered before. The temple is a popular autumn color spot and offers walking trails which connects the top of Mount Horaiji to the nearby peaks.
I found the maple trees at Horaiji Temple to be generally colorful and I expect this coming long weekend to be the best period to view the colors at the temple. Colors midway to the temple are already quite impressive and the best colors are around the main hall.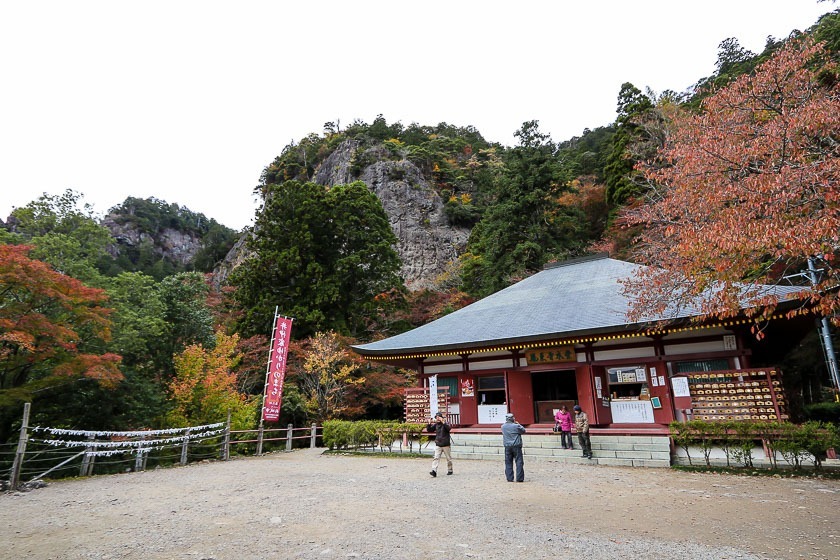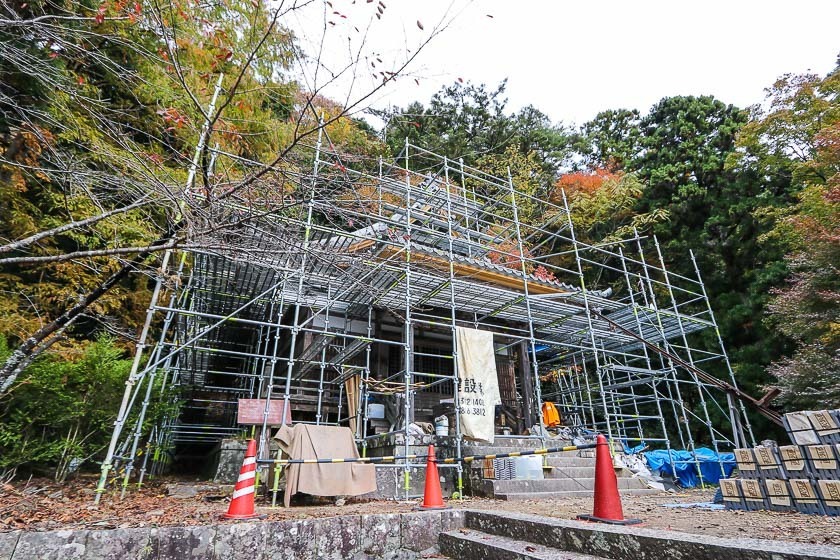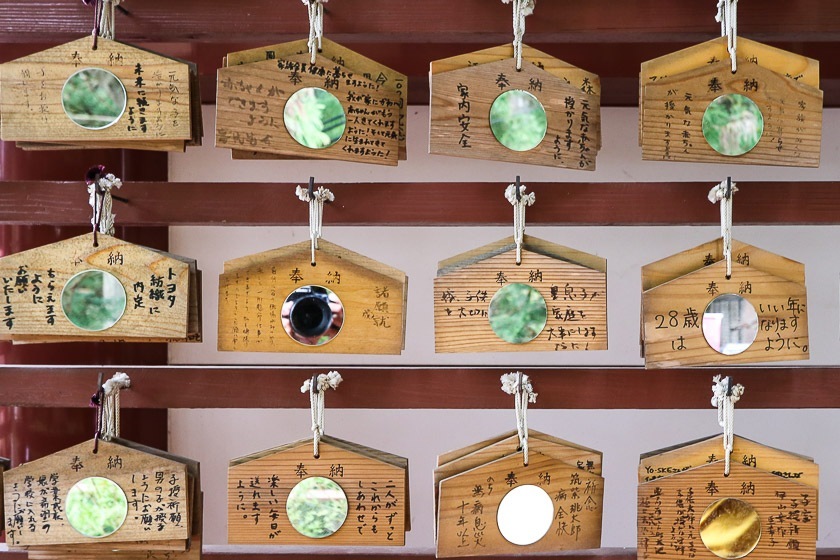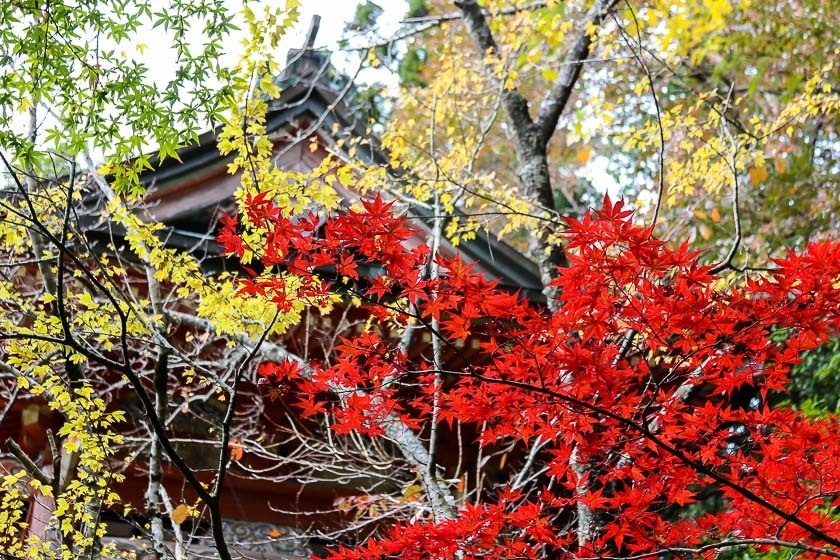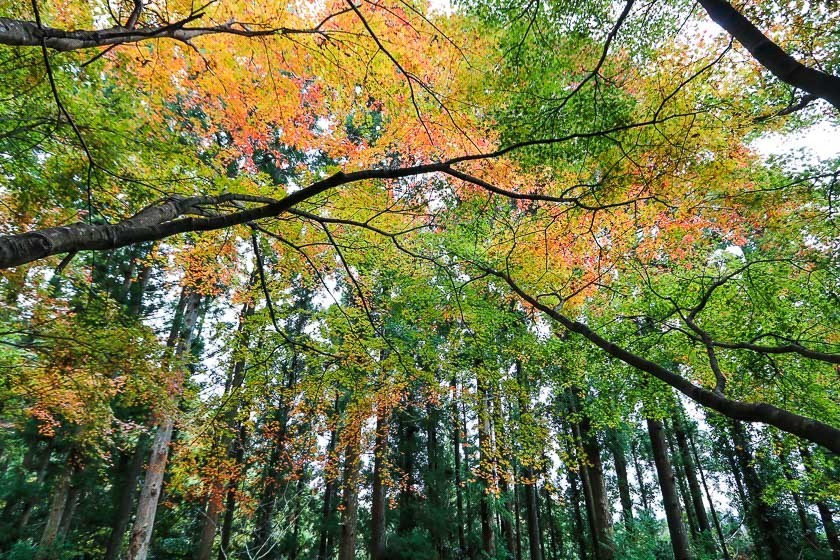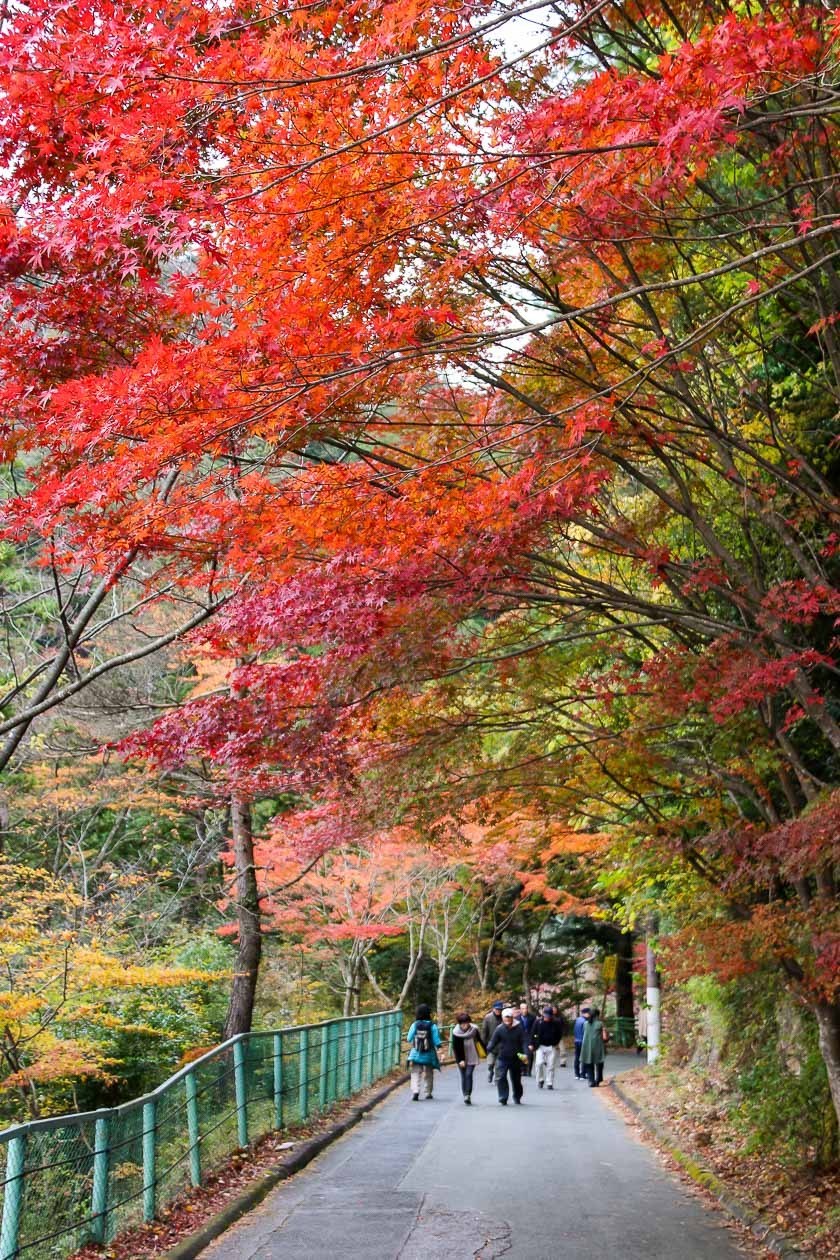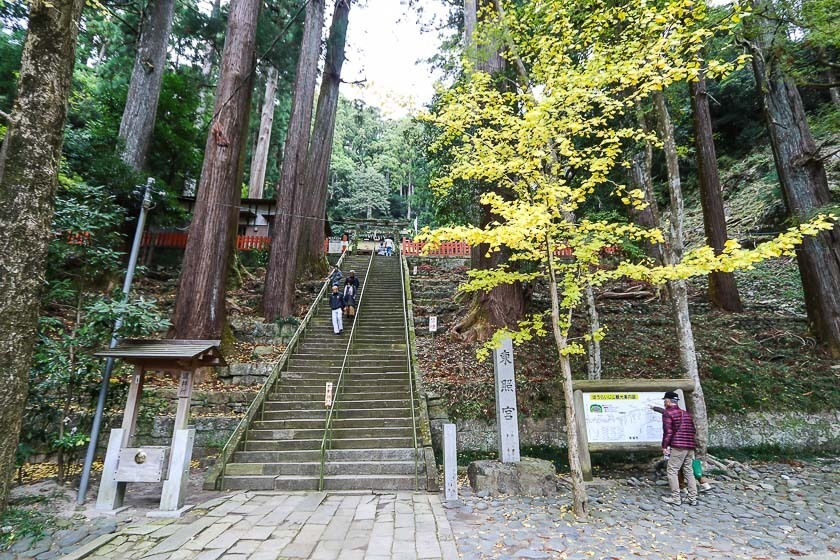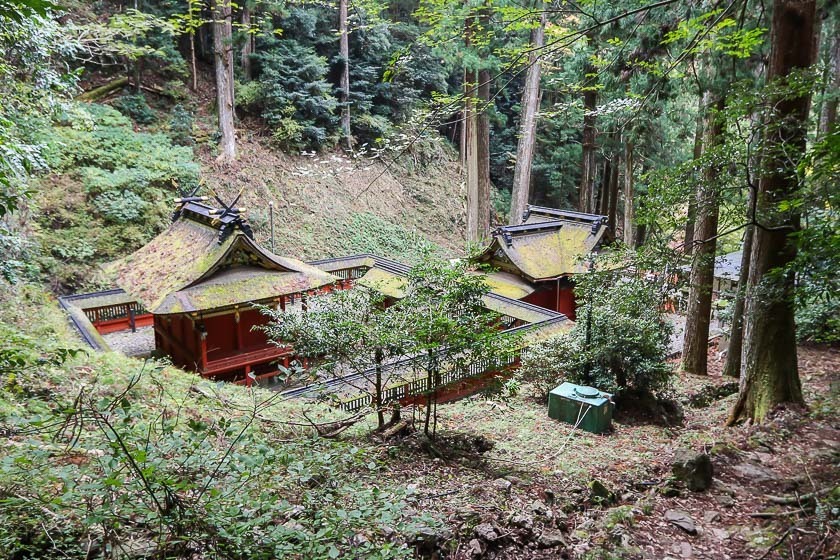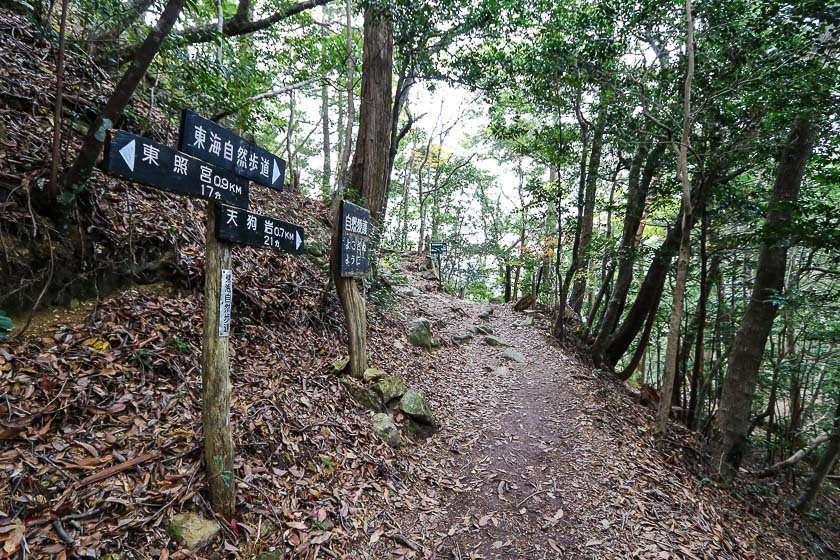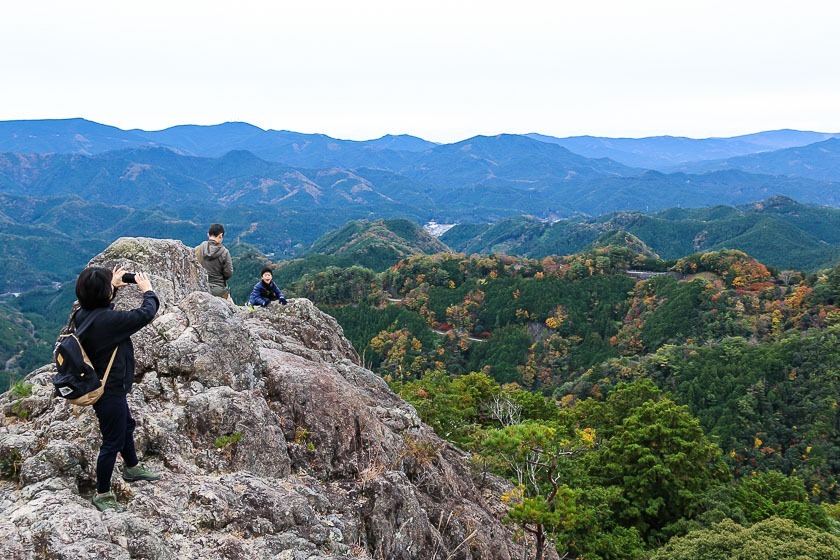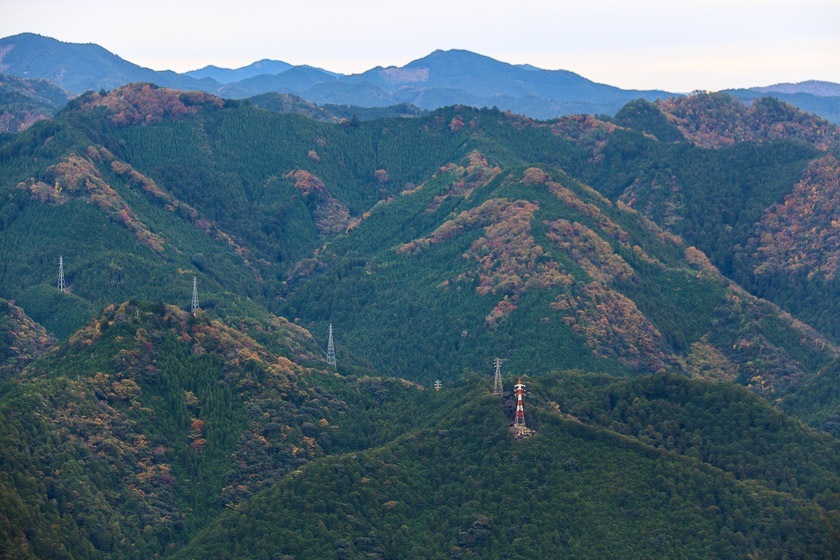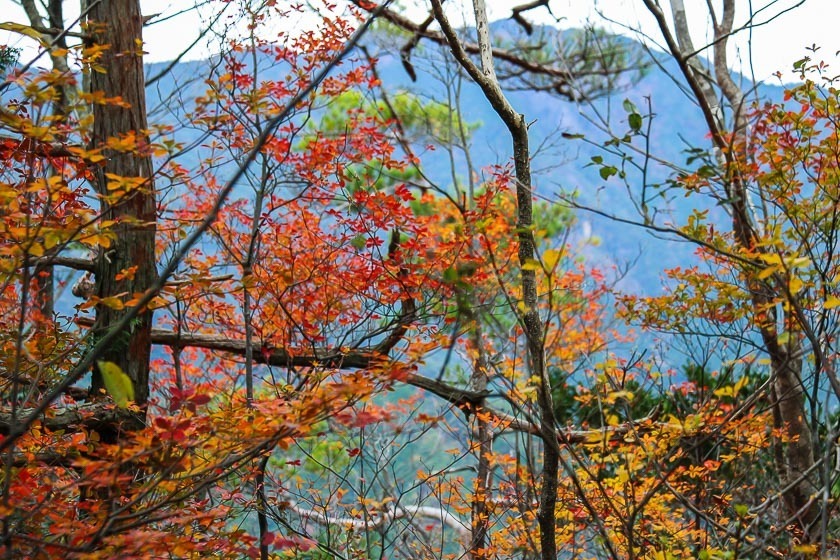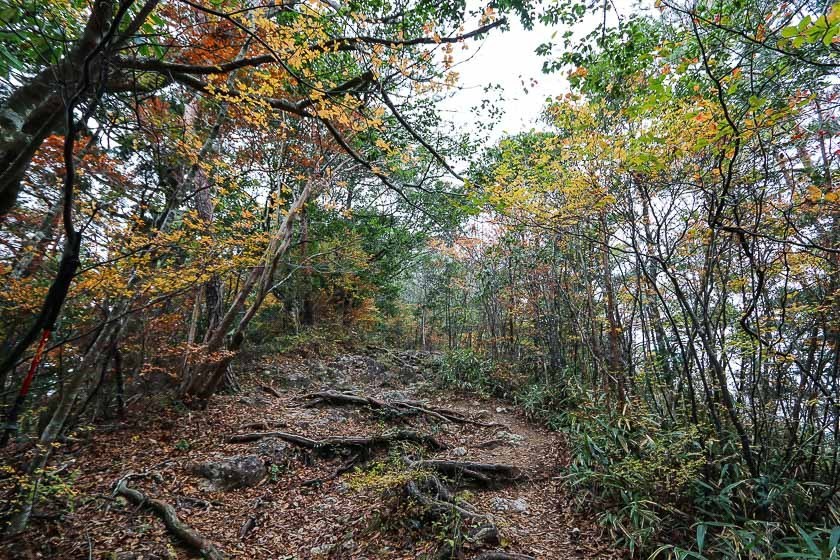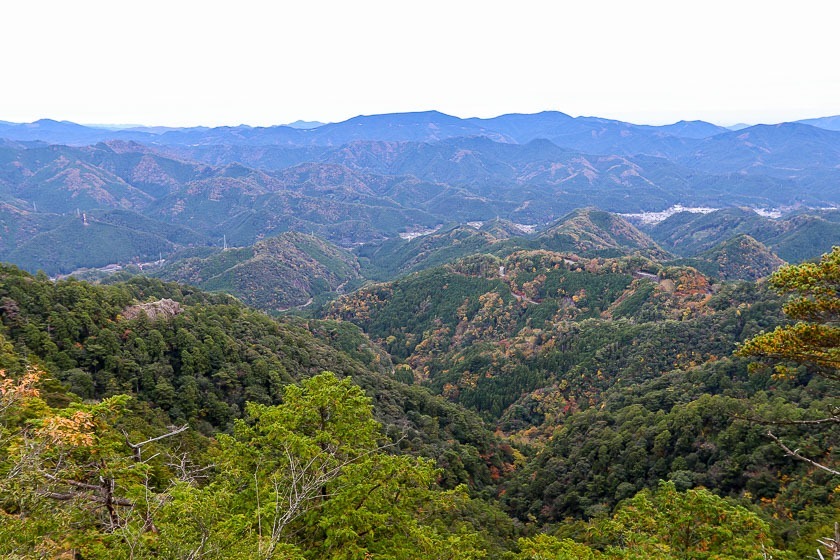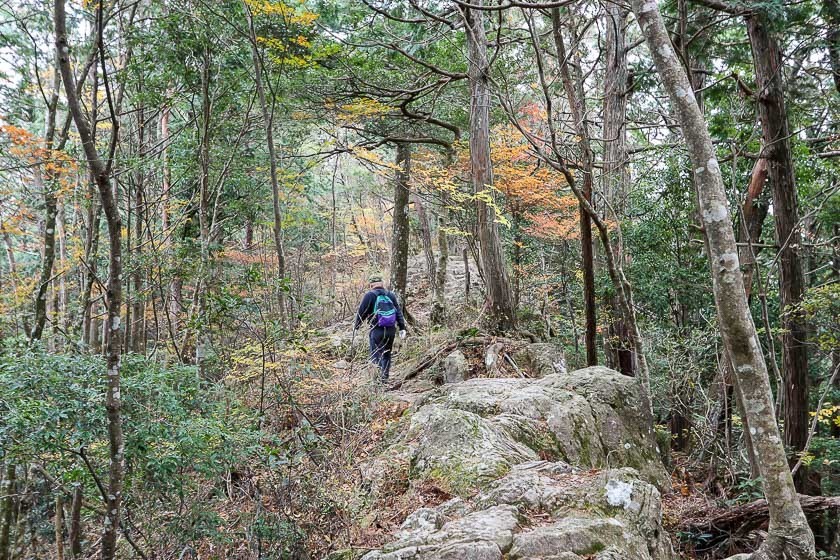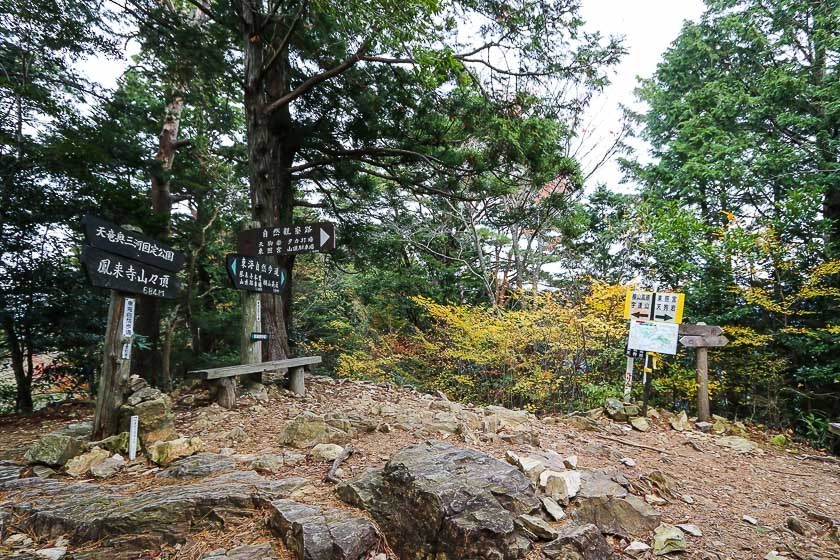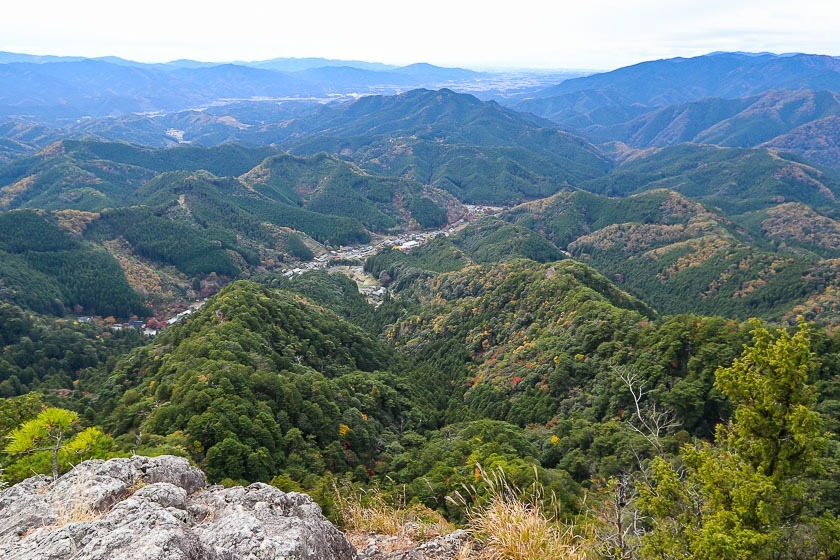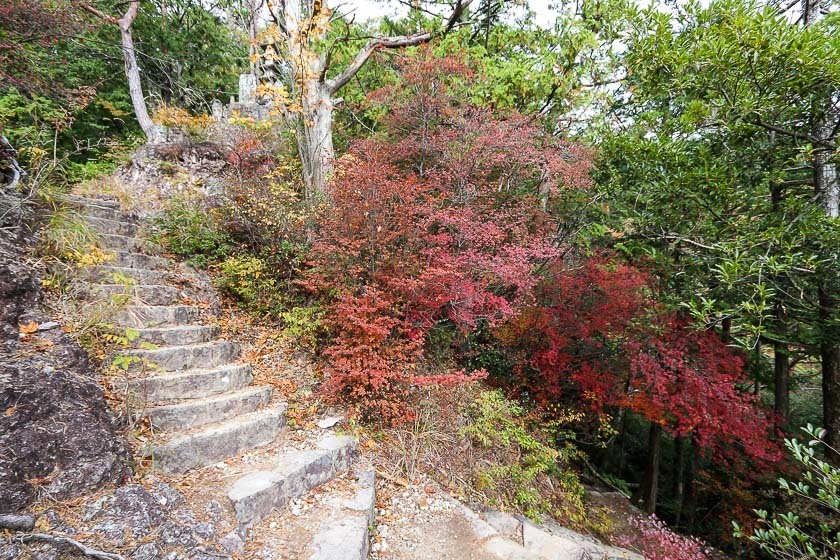 The closest station to Horaiji Temple is Honnagashino Station on the JR Iida Line. From there, take a Taguchi bound bus and get off at Horaiji Temple. The one way journey takes about ten minutes and costs 290 yen. From the bus stop, it is about a 60 to 90 minute walk all the way up to the Horaiji's main hall. The route to the hondo requires one to climb up 1425 stone steps, which was a test of fitness for most people. Having a rental car allows one to bypass the steps and park about ten minutes from the main hall.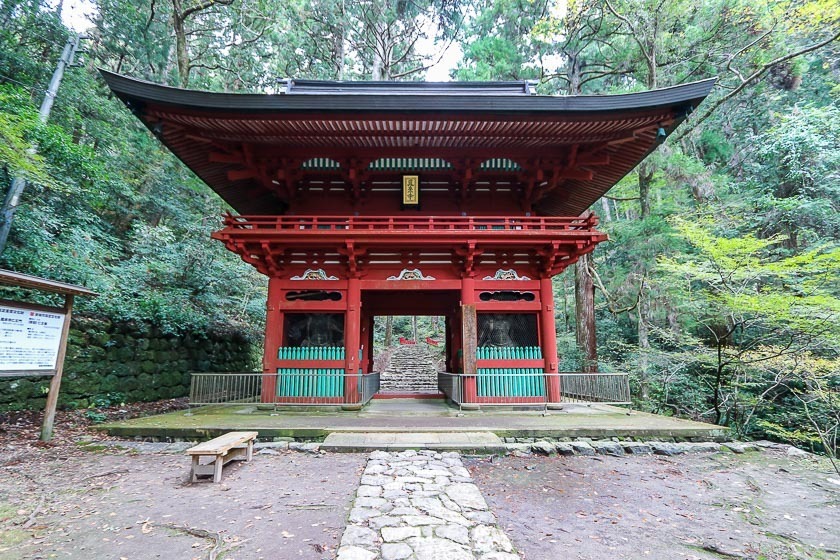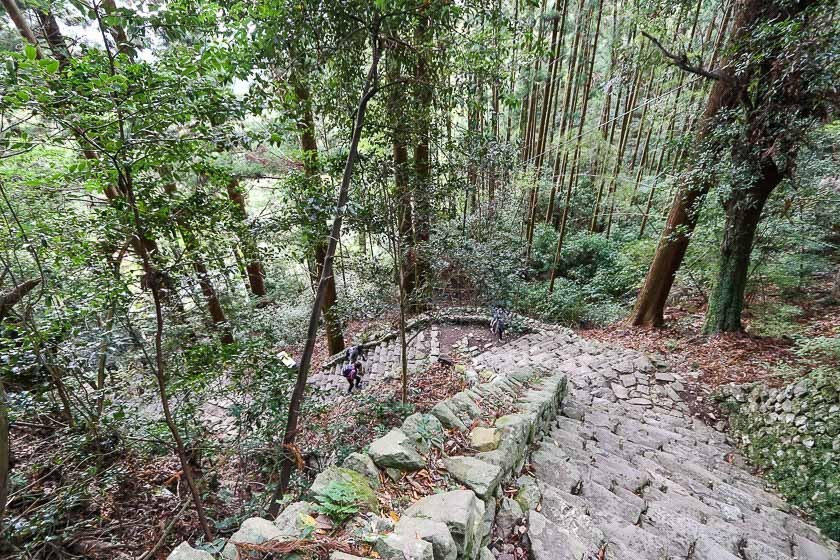 Questions? Ask in our forum.