Nikko: Starting to Change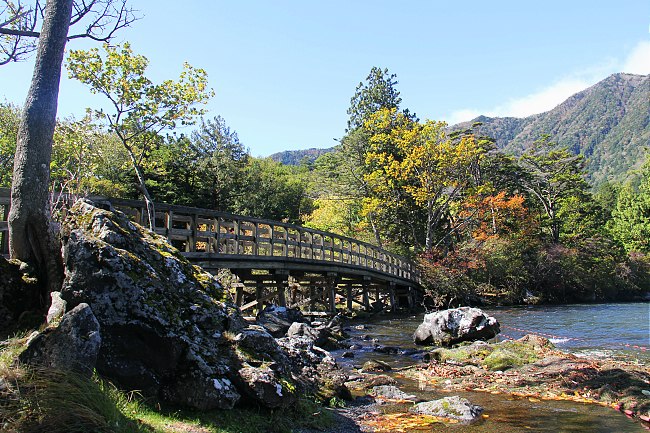 Japan's autumn color season is once again upon us, with many of the leaves having already burst into a blaze of color in northern Japan's mountain peaks. In continuing our coverage of this most spectacular of seasons, yesterday I headed to Nikko National Park, one of the most popular autumn color viewing spots in the country.
Located just a couple of hours north of Tokyo, the Nikko area typically starts to see autumn colors in late September to early October; roughly one and a half months before the parks and ginkgo-flanked streets of the capital start to show signs of change.
In addition to its proximity to Tokyo, Nikko's popularity stems from the fact that the peak of autumn colors typically lasts here for around a month, gradually trickling down almost 2000 meters from the high lands of Okunikko down to the town in the lowlands.
Yumoto
area of Nikko. Nestled in the mountains 1500 meters above sea level, it is not uncommon to see this onsen town on the shores of Lake Yunoko and surrounding area well approaching peak color by this time of year. What I saw, however, was foliage that was still predominantly green, with just a few signs that change is on the cards. It seems as though another week or so of crisp nights will be needed to push this area to its peak.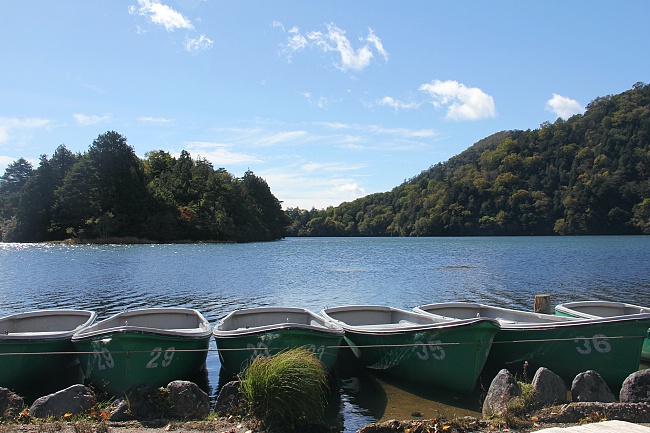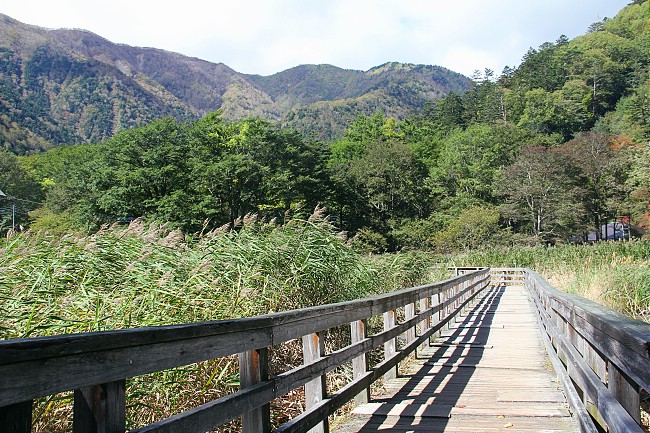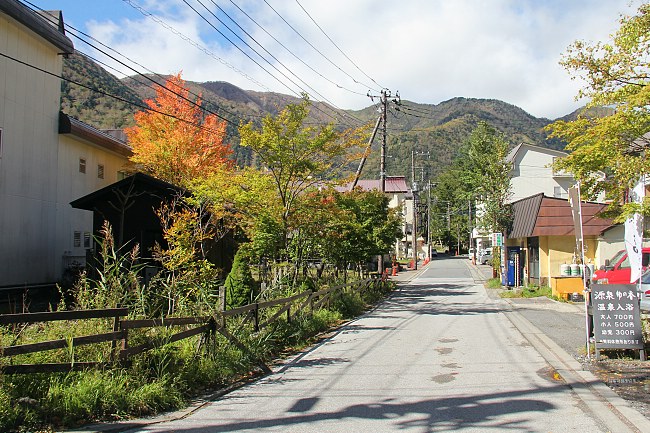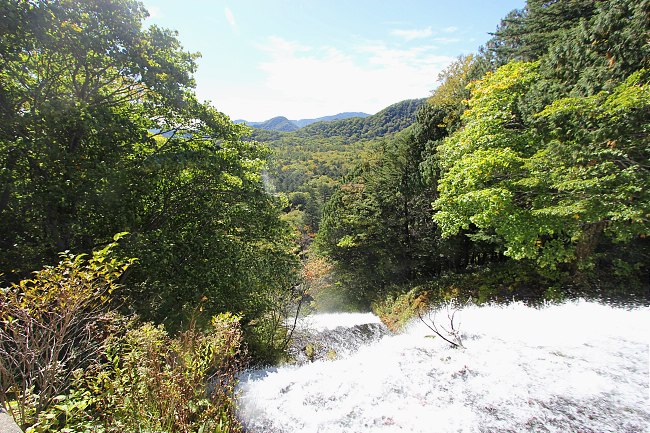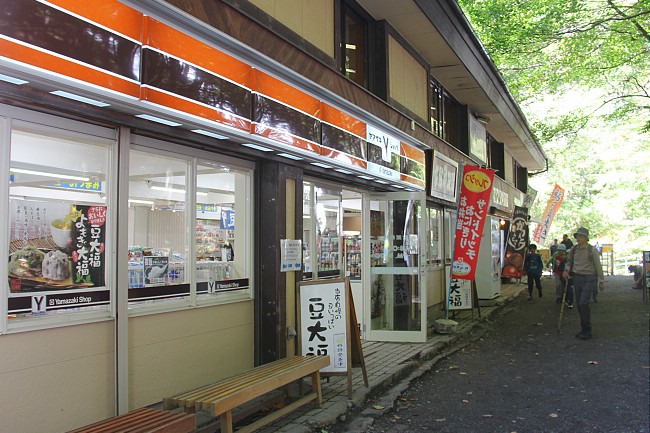 Next up is Senjogahara, the vast marshlands with a boardwalk that elevates walkers from the ground and is a popular spot with visitors to these parts. The lush grasslands were on the turn but not quite yet emanating the bright golden glow for which they are known. The trees, as with Yumoto, were showing early signs of change but remained mostly green.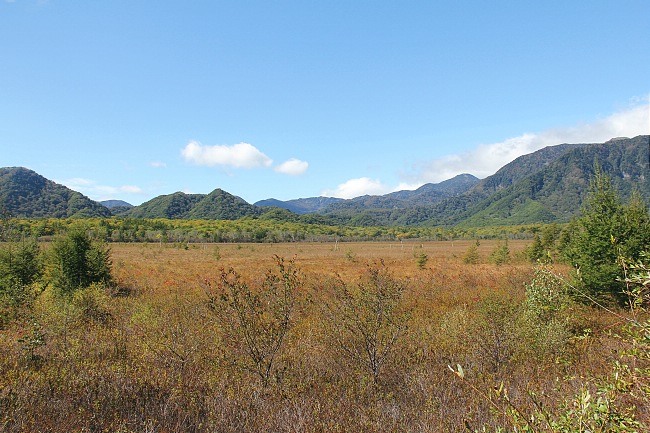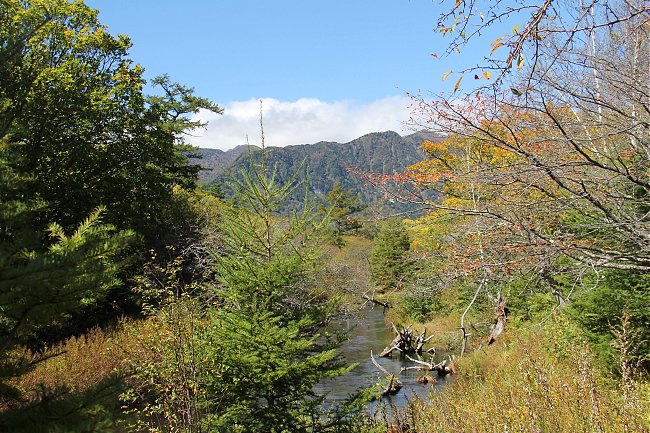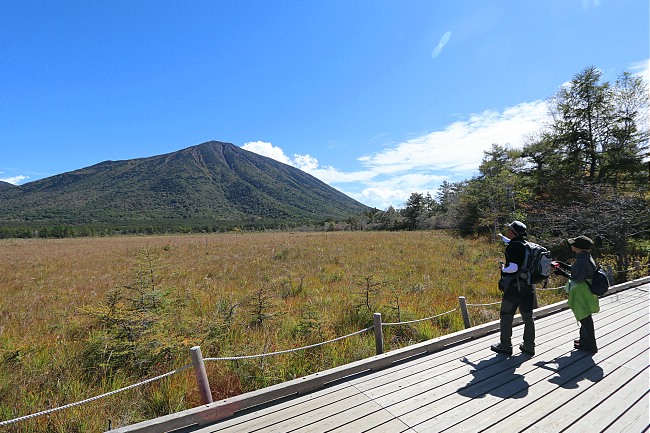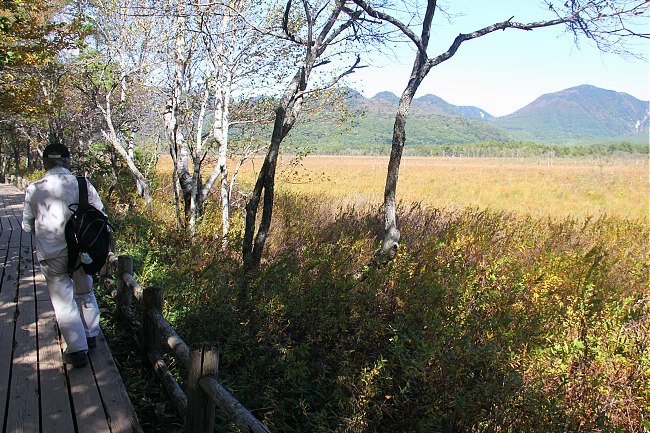 From Senjogahara I headed to Ryuzu Waterfall, a majestic waterfall popular with visitors. The shadowy area surrounding the falls usually bursts into color slightly ahead of other spots in at the same elevation, making it a great indicator of things to come. Today, there were a few bursts of brilliant reds and yellows, but these were indeed smothered for the most part by blankets of deep green. Impressive all the same, I estimate that it won't be until early next week until the autumn colors really start to make a show here.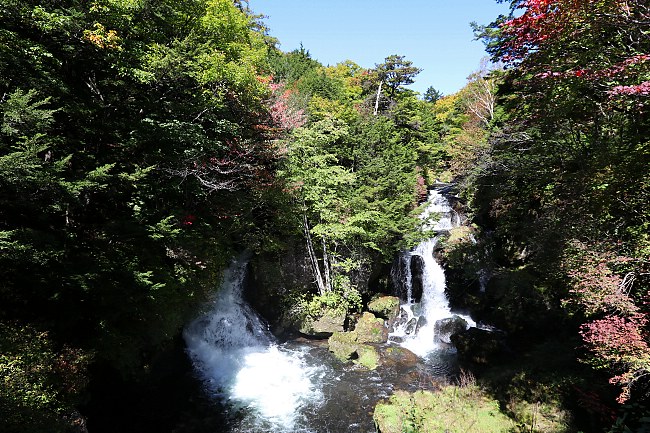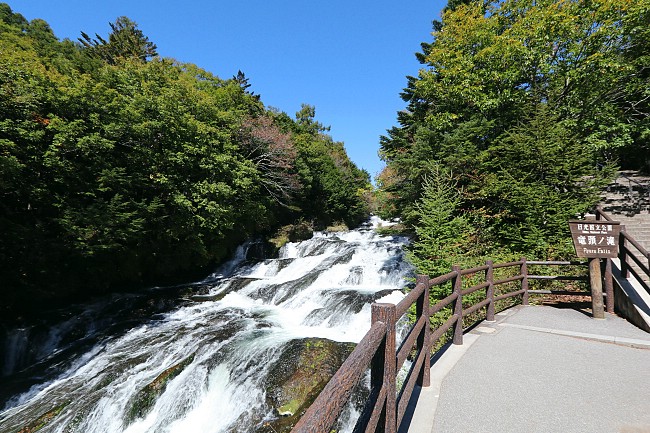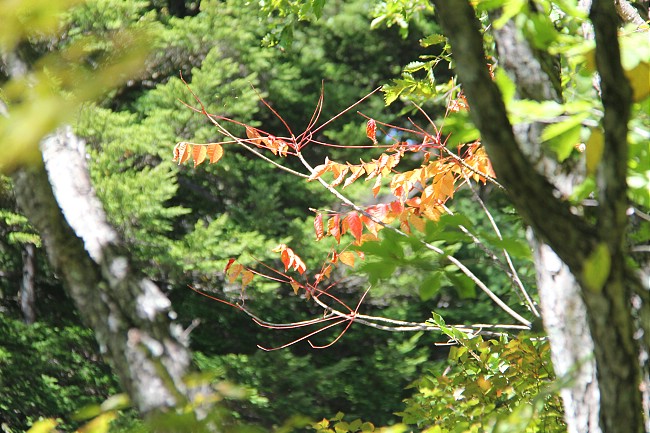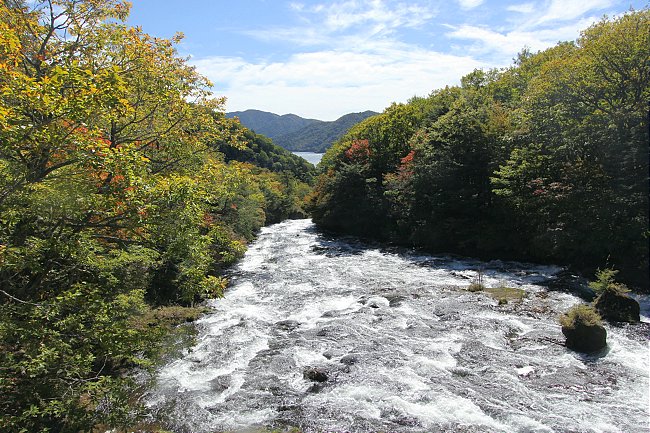 Chuzenjiko is Nikko's famous lake and one of the most popular attractions in the Okunikko area, especially when the autumn color season is in full swing. Rather than the swarms of tourists that could descend on the lakeshores in the coming weeks, however, today tourists didn't have such a presence; much like the autumn colors.
The vast majority of foliage was still decidedly green, with some trees on the looming Mount Nantai behind the shimmering lake looking bare, and perhaps victims of the strong winds that have recently swept through the area. For the most part though, the foliage was still lush, leaving me hopeful that the autumn colors will arrive spectacularly in the next one to two weeks. There were some trees by Chuzenji Temple that were approaching peak, but these were a minority in an otherwise verdant landscape.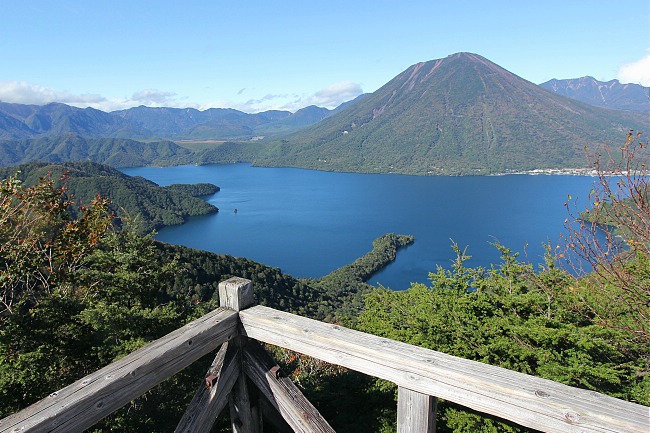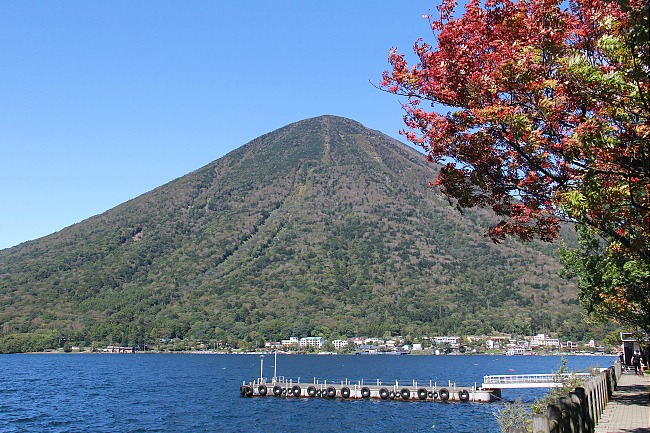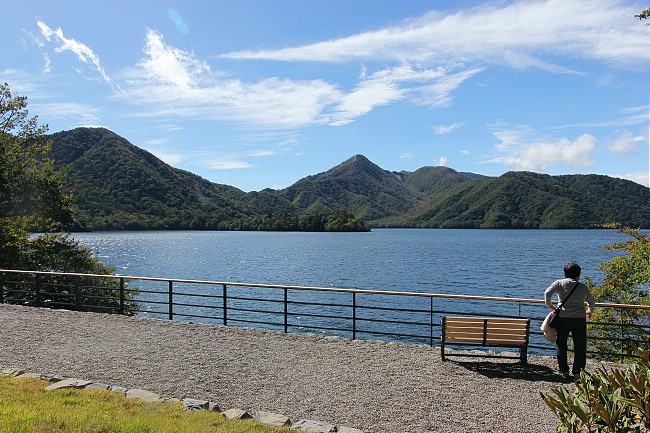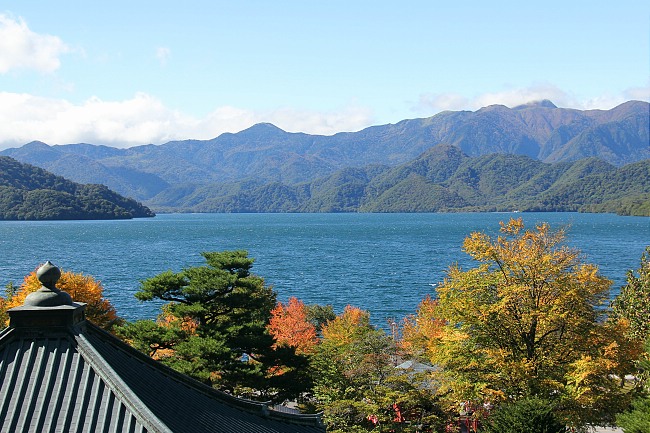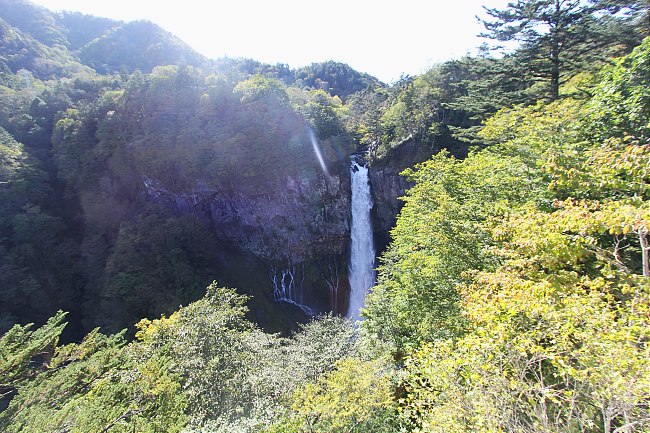 The final stop on today's report trip took me down into central Nikko where the town's great shrines and temples stand. Nikko town generally isn't known for its autumn colors, being predominantly inhabited by evergreen trees. One place to find a wide selection of deciduous trees however, and where I bolted for as soon as I arrived, was the Shoyoen Garden at Rinnoji Temple. The garden was typically serene...but still mostly green. I expect that another week to two will be needed for mother nature to work her magic colours into the foliage in these lower parts of Nikko.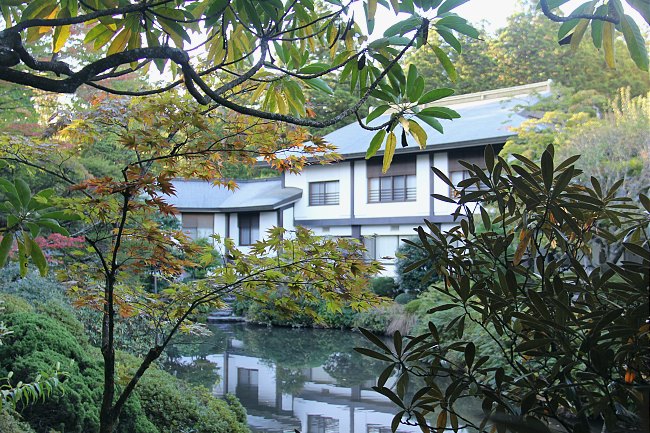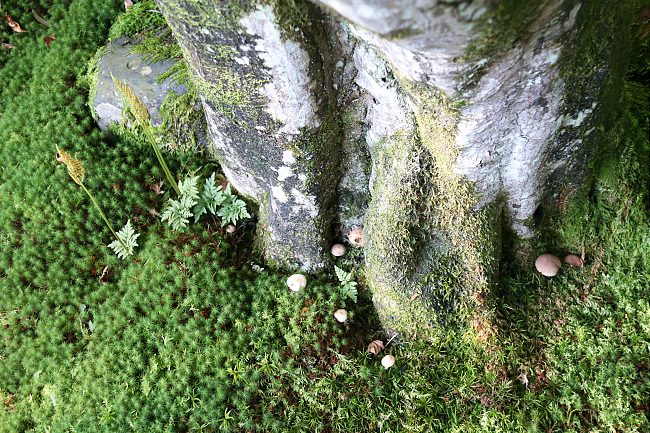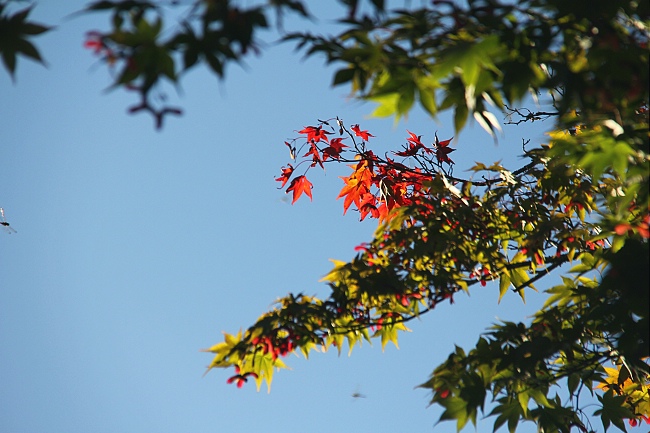 Questions? Ask in our forum.