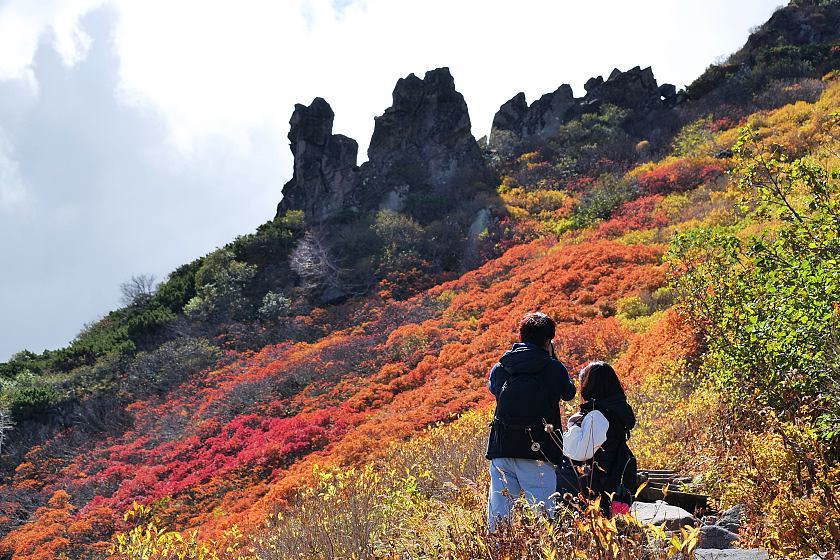 Yesterday was the first report of many for the 2018 japan-guide.com autumn colors reporting season. Usually each year the leaves first start to change in the higher elevations of the northern island of Hokkaido and then spread to lower elevations and more southern latitudes across the country. With this in mind, yesterday I went to Mount Asahidake, the tallest mountain in Daisetsuzan National Park and found that the autumn colors were at their peak. Daisetsuzan is Japan's largest national park and home to Hokkaido's highest peaks, earning it the nickname "the roof of Hokkaido." Today I stayed in Daisetsuzan to check the state of the foliage on Mount Kurodake next to the hot spring town of Sounkyo Onsen and was happy to discover that the colors are already looking beautiful on the top half of the mountain.
Also, for those following the news, a strong earthquake hit Hokkaido near the southern city of Tomakomai two weeks ago. However, as I said yesterday, the area I visited for this report is in the center of Hokkaido and unaffected.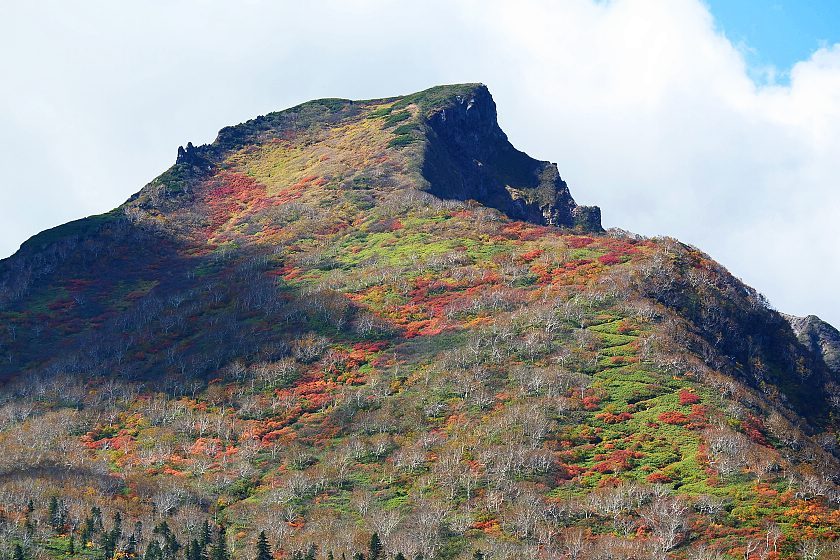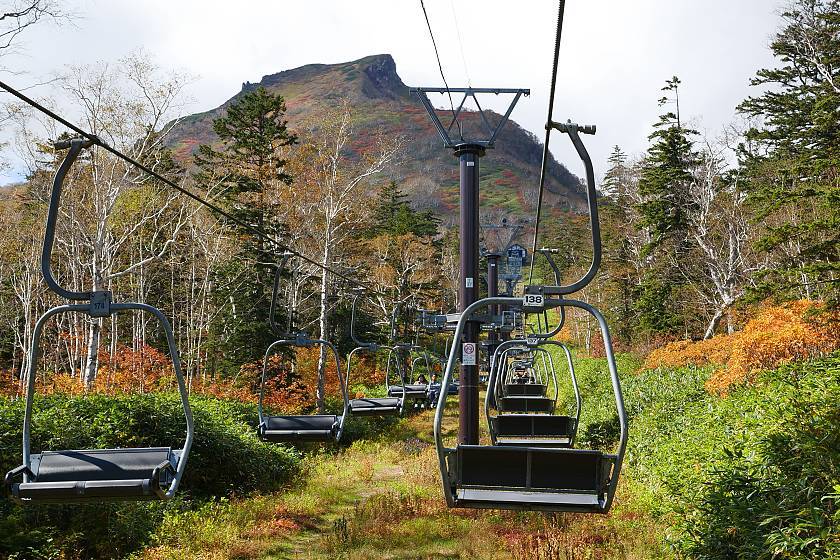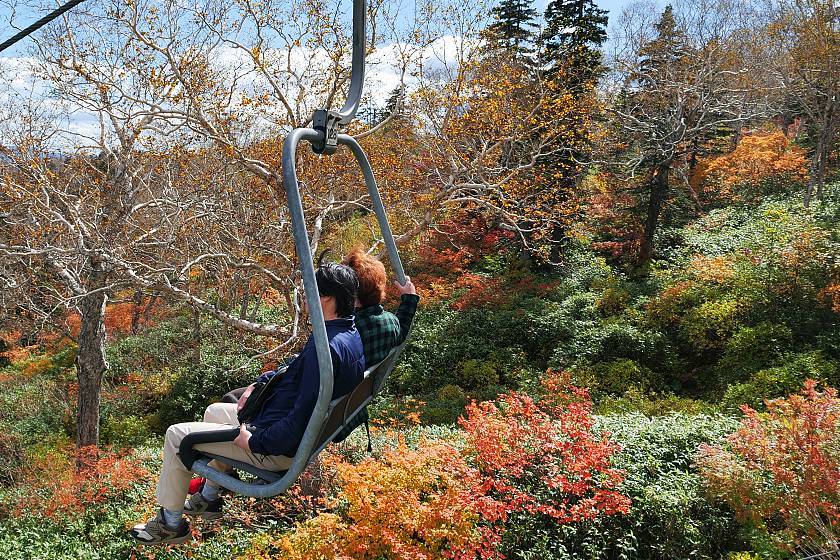 After taking the ropeway and chairlift part way up the mountain, I hiked to the summit of Mount Kurodake and continued to the rim of the Ohachidaira Caldera which is in the center of Daisetsuzan National Park. The weather was perfect and the colors of the leaves on the mountainside were stunning. From the base of the chairlift all the way to the peak of Kurodake the trail was lined by brilliant autumn colors. From the summit to the rim of the caldera, the foliage had started to pass its most beautiful state but was nonetheless enjoyable. The colors along the hike up Mount Kurodake will probably continue to be optimal for another week and will slowly descend into Sounkyo Onsen by mid October.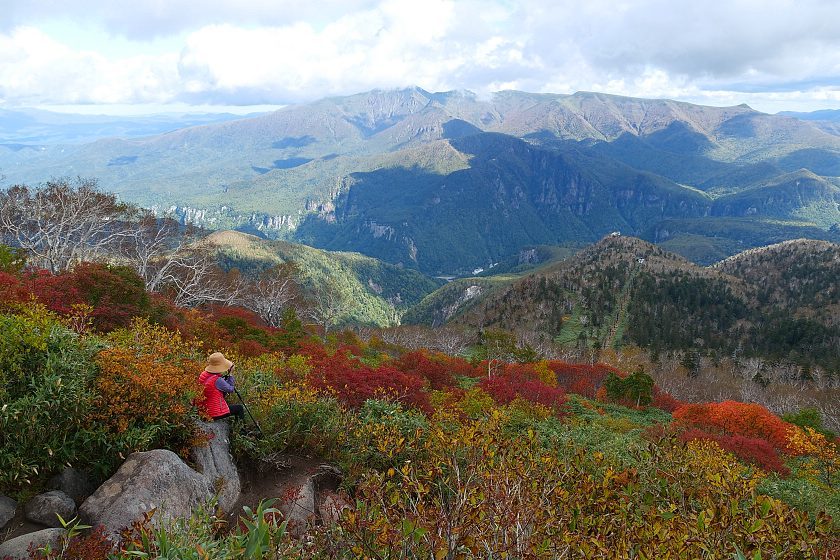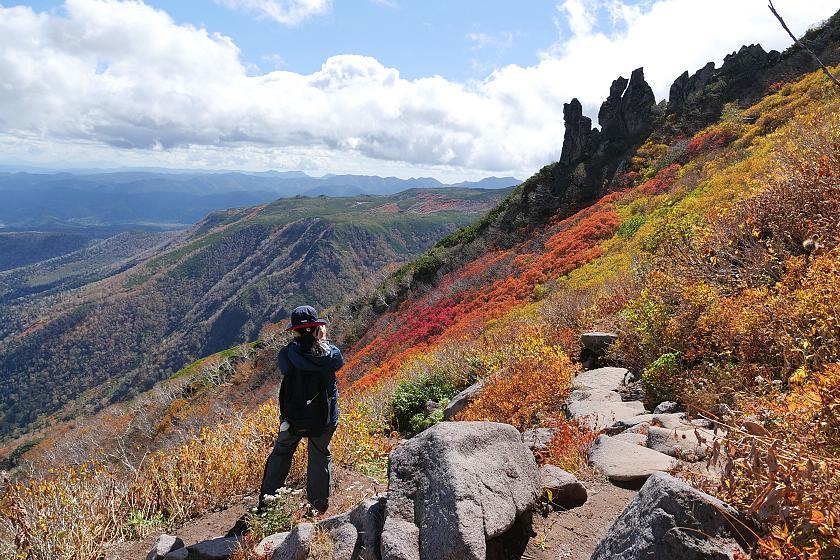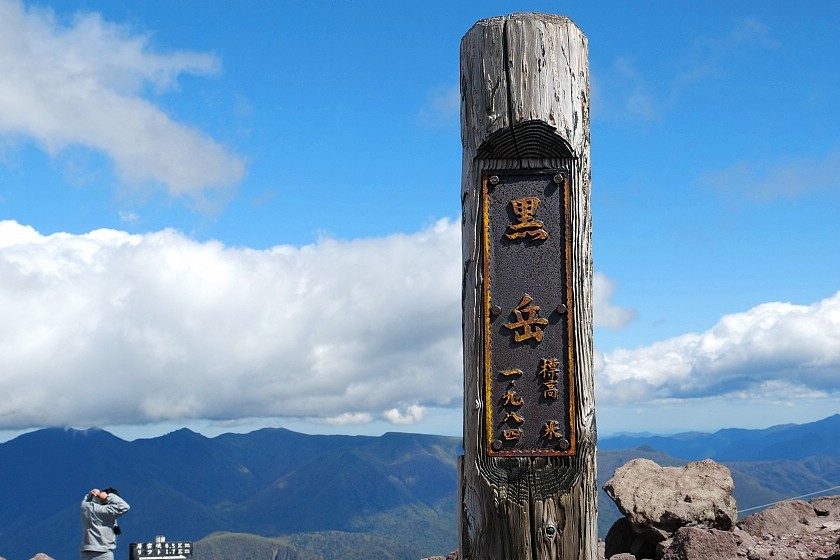 Mount Kurodake is one of the most accessible peaks in Daisetsuzan National Park. To execute this trip, I started in Sounkyo Onsen and took the Kurodake Ropeway part of the way up the mountain. From here I continued upward a bit further on the chairlift to the trailhead. The hike from the top of the chairlift to the summit of Mount Kurodake takes about 60 to 90 minutes for the average hiker. Continuing along the relatively flat plateau to the rim of the Ohachidaira Caldera will add about another 40 to 60 minutes each way.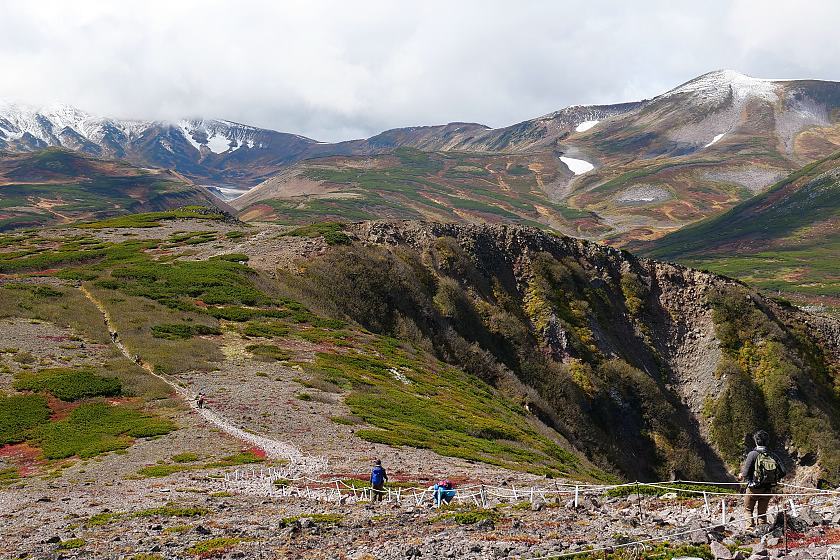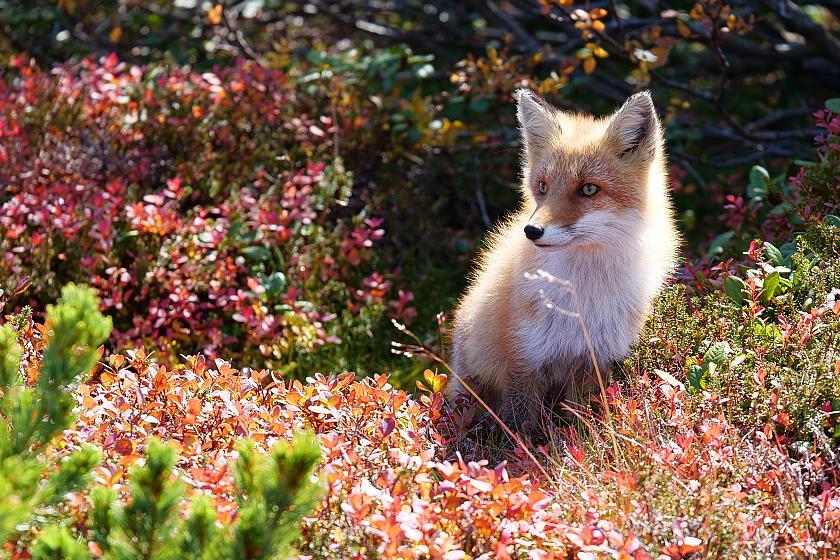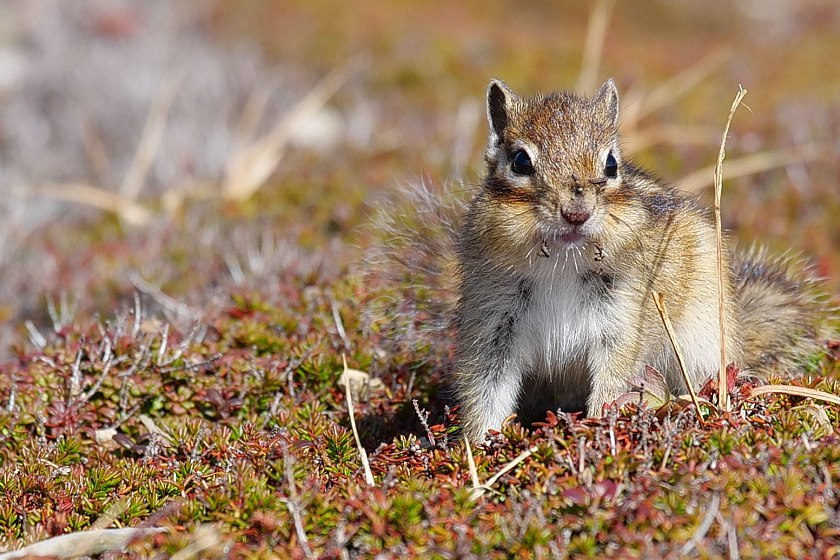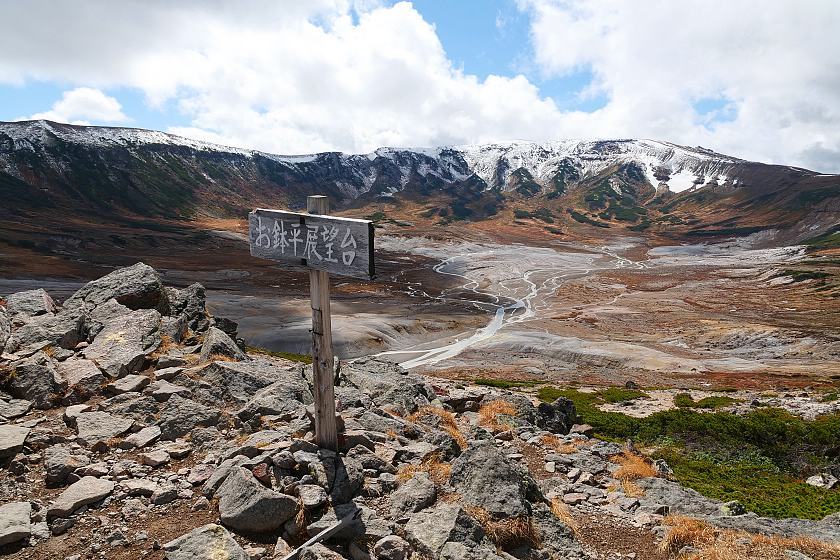 Questions? Ask in our forum.