Autumn Color Report 2009
by japan-guide.com
This are the official japan-guide.com autumn color reports for 2009 from our trips to various autumn leaf spots across Japan. Check our page on Autumn Leaves for general information.
2009/09/16 - Tokachidake Onsen

by schauwecker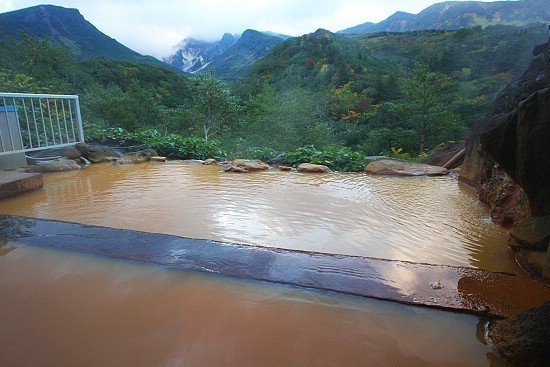 We spent the last night of our 3-day Hokkaido report trip at the Ryounkaku mountain lodge in Tokachidake Onsen, a small hot spring resort in the southwest of Daisetsuzan National Park, not far from Furano. The lodge is located at 1300 meters above sea level on the slope of Mount Tokachidake and is famous for its outdoor baths.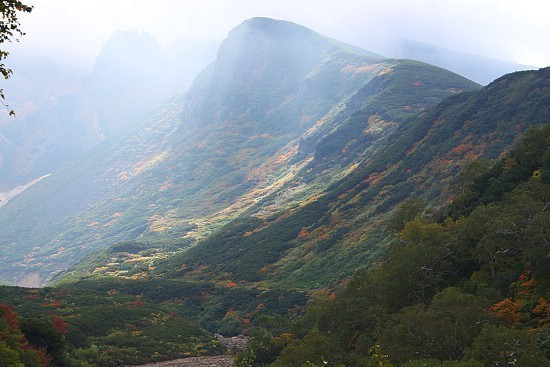 The upper elevations of Mount Tokachidake are already dotted with autumn colors, but according to the mountain lodge staff, the peak of the season is not expected to be reached for another nine days, i.e. until around September 25.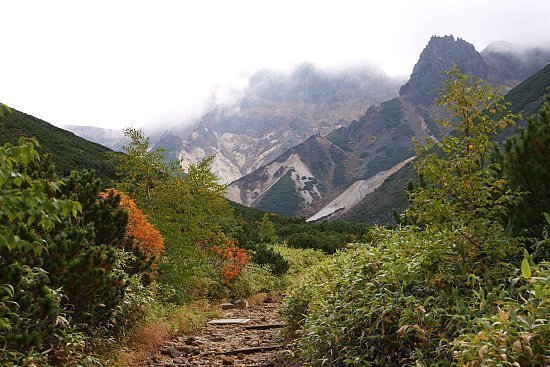 The trailhead of a hiking course to the peak of Mount Tokachidake is located at Tokachidake Onsen. But instead of climbing all the way to the mountain's peak, we decided to walk only as far as the Ansei Crater along the way.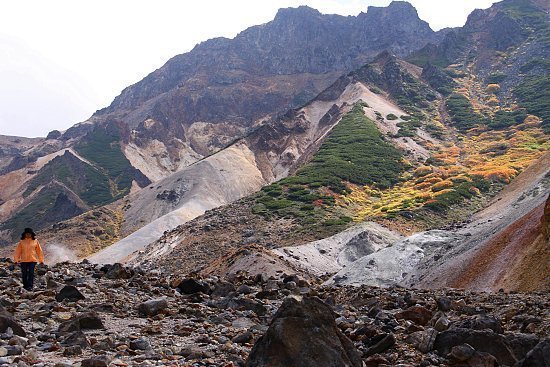 The walk takes about two hours (round trip) and leads into the back of a valley with lots of sulfurous vents in a Mars like landscape.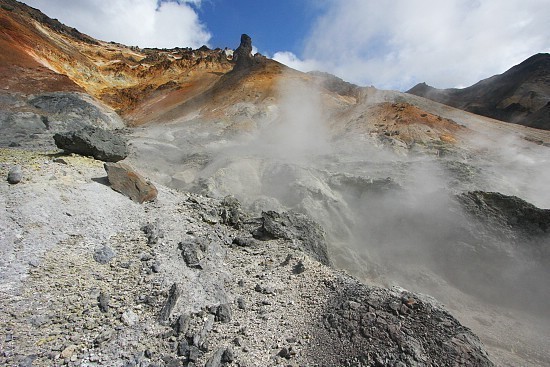 Questions? Ask in our forum.