Towada-Hachimantai National Park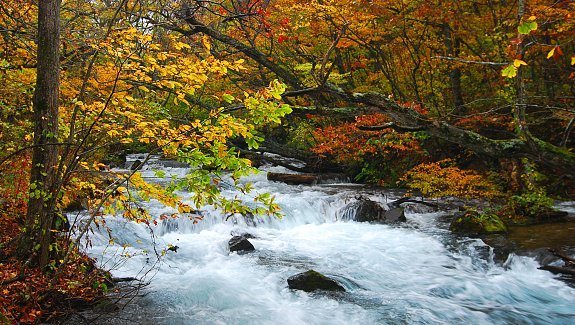 Towada-Hachimantai National Park is located in the mountainous interior of the northern Tohoku Region, stretching across Aomori, Akita and Iwate Prefectures. The national park has a wealth of attractive forests, mountains, hiking trails and rustic hot springs, and is one of Japan's best spots for autumn colors during the month of October.
Towada-Hachimantai National Park is made up of two separate areas: the northern area around Lake Towada and Mount Hakkoda, and the southern Hachimantai area. The two areas are located around 50 kilometers apart from each other and offer similarly attractive landscapes and activities.
Top spots in Towada-Hachimantai National Park