Minoo
Park
Forested park with waterfall just outside Osaka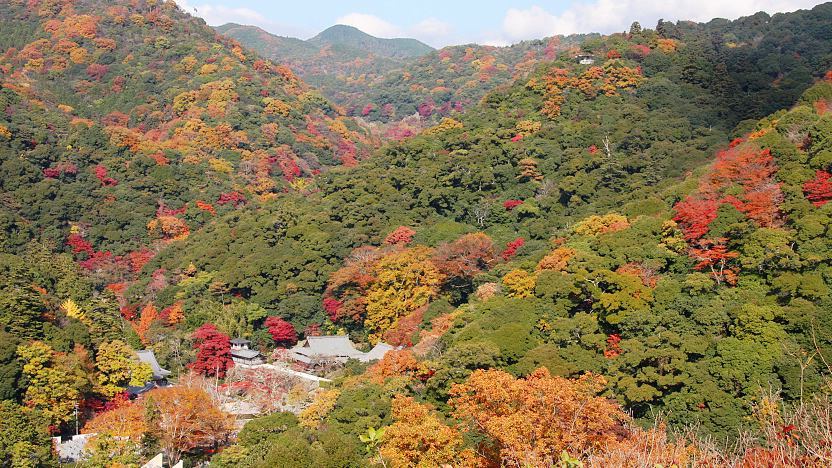 Minoo Park (箕面公園, Minō Kōen, also spelled Mino or Minoh) is a forested valley on the outskirts of Osaka, just north of the urban sprawl. During the fall, it is one of the best places in the Kansai Region to see the autumn colors in a natural setting, as opposed to the attractive fall foliage found at temples and gardens. The colors are usually best in the second half of November.
Similar to Tokyo's Mount Takao, Minoo Park is the closest spot to the busy metropolis of Osaka to find a spacious natural recreation area. The park can be reached in less than 30 minutes from the downtown Umeda area. Another similarity, Takao and Minoo were both given quasi-national park status in 1967 to commemorate the hundredth anniversary of the Meiji Period (1868-1912).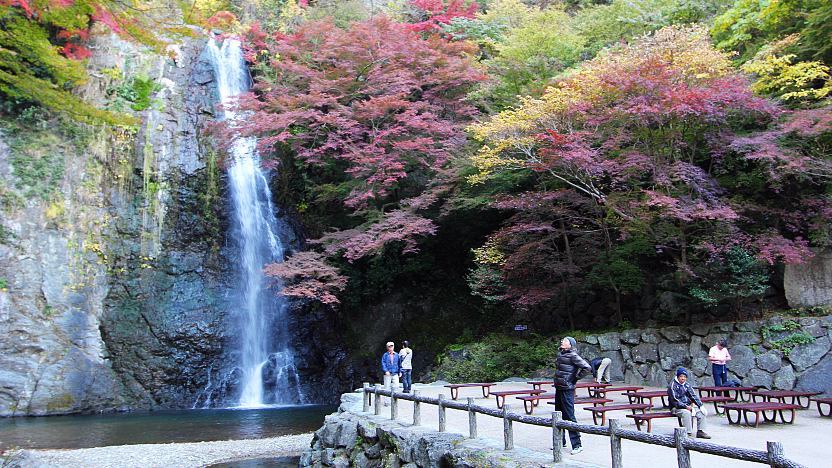 Minoo Park's main hiking trail extends about three kilometers through a valley alongside the Minoo River. The trail begins near Hankyu Minoo Station and leads to the Minoo Waterfall. With a height of 33 meters, the waterfall is the park's main natural attraction. The name Minoo Waterfall comes from the fall's resemblance to winnowing, a traditional farming technique to separate grains from husks (the Japanese word for "winnow basket" is "mino"). The name was later applied to the area in general.
The trail from the station to the waterfall does not have any dramatic inclines, is paved and should take most hikers about 45 minutes to walk (one way). The first half of the trail passes by several shops, temples buildings and other facilities, while the later half is a bit steeper and surrounded by trees.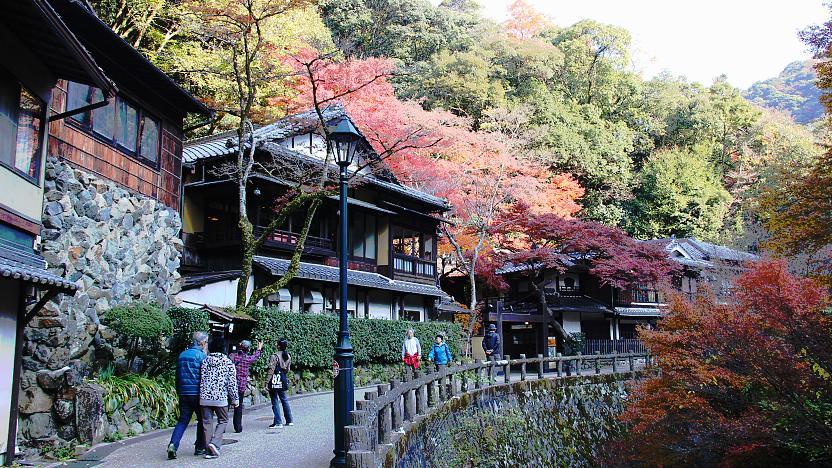 Among the few temple buildings along the hiking trail, Ryuanji Temple is the most impressive. Located at about the midpoint between the train station and the waterfall, the temple is part of the Shugendo mountain worship religious sect and has a number of interesting buildings.
During the fall season the shops alongside the path sell an interesting snack called momiji tempura: maple leaves deep fried in batter. The park also has a small insectarium and more extensive hiking trails, which lead to observation points and into the hills beyond the waterfall.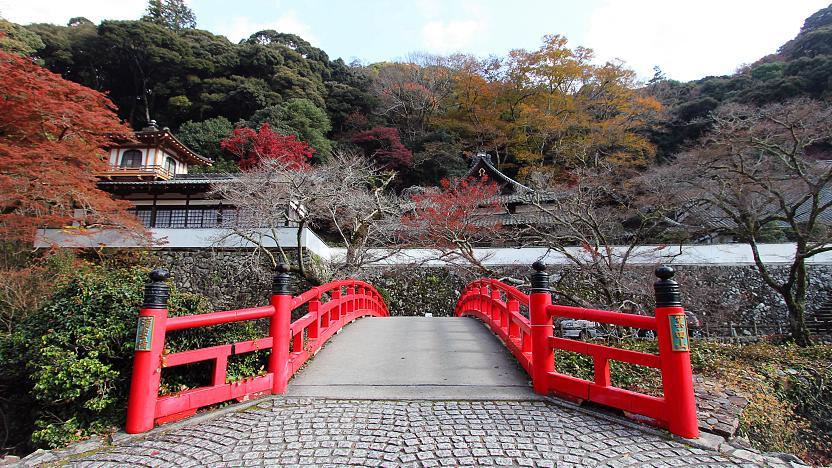 Minoo Park starts a short walk north of Hankyu Minoo Station.
From Umeda in central Osaka, take the Hankyu Takarazuka Line from Hankyu Umeda Station to Ishibashi Sation (15 minutes) and transfer to the Hankyu Minoo Line to Minoo Station (5 minutes). The entire one way trip takes about 25 minutes, costs 270 yen and is not covered by the Japan Rail Pass. There are frequent connections.
How to get to and around Osaka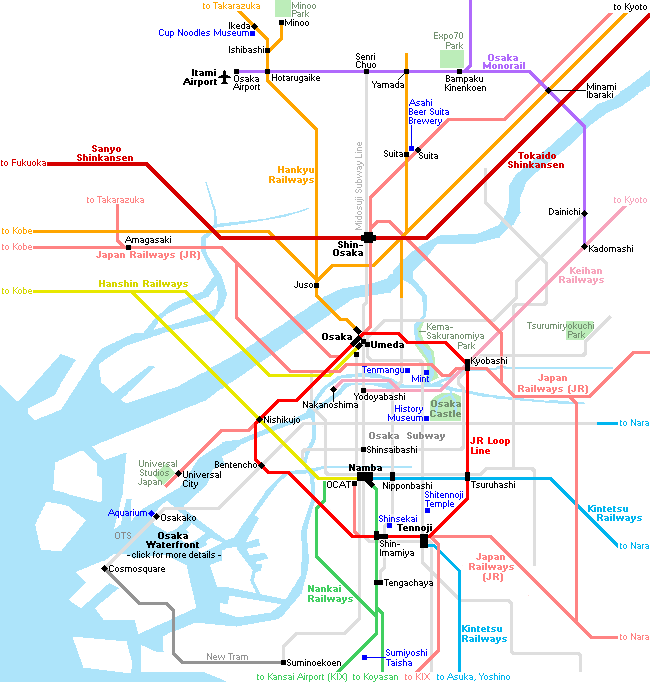 Questions? Ask in our forum.
Kaneyoshi Ryokan

A modern Japanese inn in Dotombori. the center of Osaka. 2 subway stations nearby. Close to many shops and Osaka Castle.

View site

Sponsored
Top rated in Osaka
powered

by