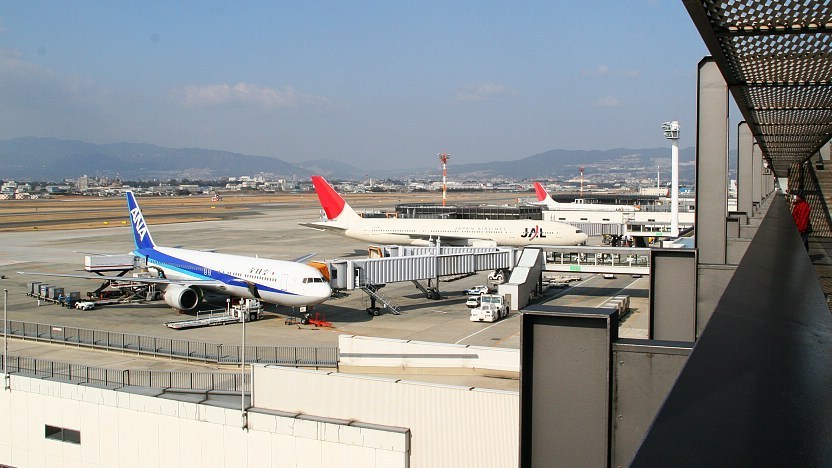 Itami Airport (ITM, 伊丹空港, Itami Kūkō), formally known as Osaka International Airport, was opened in 1939 about ten kilometers north of central Osaka. With the completion of Kansai Airport (KIX) in 1994, Kansai Airport took over all of Itami's international and part of its domestic air traffic.
Today, Itami Airport continues to handle a large number of domestic flights to more than 30 destinations across Japan. It is served by JAL and its subsidiary airlines, ANA and its subsidiary airlines, and IBEX Airlines.
How to travel between Itami Airport and Central Osaka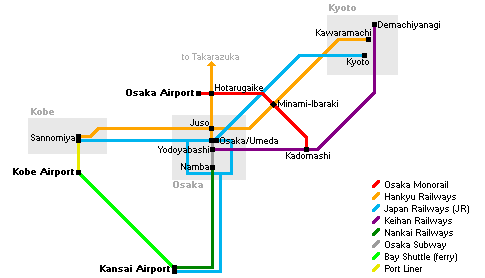 By bus
Airport buses connect Itami Airport with many locations across Osaka, including Osaka/Umeda Station (25 minutes, 650 yen), Shin-Osaka Station (25 minutes, 510 yen) and Namba/OCAT (25 minutes, 650 yen).
By monorail and train
Take the Osaka Monorail from the airport (Osaka Airport Station) for just one station to Hotarugaike Station (2 minutes, 200 yen). Then, transfer to the Hankyu Takarazuka Line for Osaka-Umeda Station (15-20 minutes, 230 yen).
Above fees and schedules are subject to change. For the current yen exchange rate, click here.
Questions? Ask in our forum.
Kaneyoshi Ryokan

A modern Japanese inn in Dotombori. the center of Osaka. 2 subway stations nearby. Close to many shops and Osaka Castle.

View site

Sponsored
Top rated in Osaka
powered

by