Shitennoji Temple
One of the oldest temples in Japan
Shitennoji (四天王寺, Shitennōji) is one of Japan's oldest temples and the first ever to be built by the state. It was founded in 593 by Prince Shotoku, who supported the introduction of Buddhism into Japan. Although the temple's buildings burned down several times throughout the centuries, they were always carefully reconstructed to reflect the original 6th century design.
The outer temple grounds are free to enter, but admission to the inner precinct, the Gokuraku-jodo Garden and the treasure house is paid. In the pebble-covered courtyard of the inner precinct stand a five-storied pagoda that can be entered and ascended and the Main Hall (Kondo) in which Prince Shotoku is enshrined as a statue of Kannon.
A short walk away, the Gokuraku-jodo Garden was designed based on descriptions of the Western Paradise of the Amida Buddha. Also on the temple grounds stands a treasure house that displays paintings, scriptures and other valuable belongings of the temple in periodic, themed exhibitions.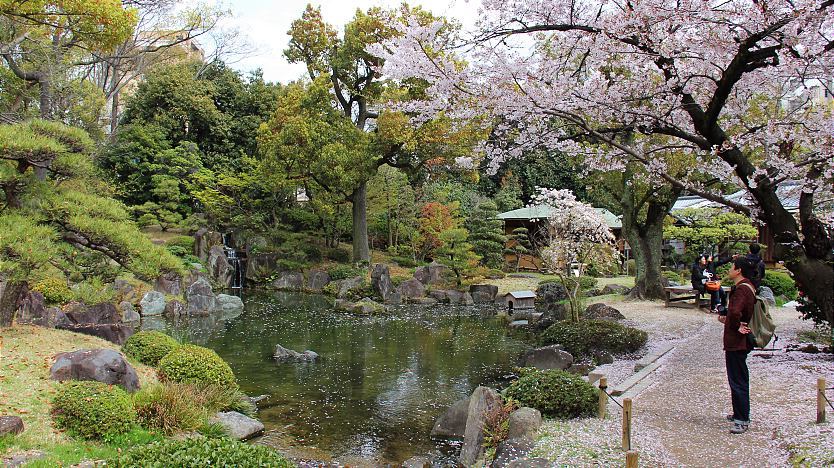 Shitennoji is a short walk from Shitennoji-mae-Yuhigaoka Station on the Tanimachi Subway Line. Alternatively, it can be reached in a ten minute walk north of Tennoji Station on the JR Osaka Loop Line.
How to get to and around Osaka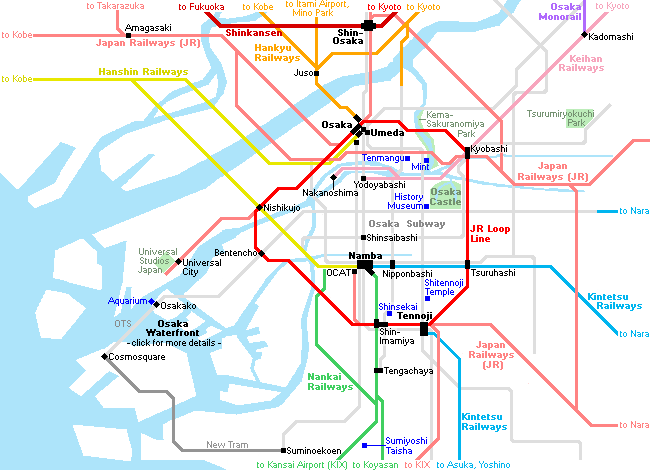 Hours
8:30 to 16:30 (until 16:00 from October through March); slightly longer hours on the 21st of each month and on some other special days
Closed
The treasure house has long closures between exhibitions
Admission
300 yen (inner precinct), 300 yen (garden), 500 yen (treasure house)
Questions? Ask in our forum.
Kaneyoshi Ryokan

A modern Japanese inn in Dotombori. the center of Osaka. 2 subway stations nearby. Close to many shops and Osaka Castle.

View site

Sponsored
Top rated in Osaka
powered

by